Happy Thursday! The end of Teacher Appreciation week is nearing to an end but if you still haven't shown your child's teacher some love, here's a quick and easy Teacher AppreciationvFree Printable Tag that you pair with a ream of paper. Yes, you read that right! Let's be honest, all teachers want is a gift card, soda and ream of paper (well, all we want is soda so we assume they do too, hah!)… and most likely a bit of chocolate to help get them through their day! (;
Teachers go through a LOT of paper and our cute sis Sandee suggested whipping up a printable that said, "Let me REAM-ind you what a great teacher you are!" so photoshop and I had a hot date last night and that's just what we did: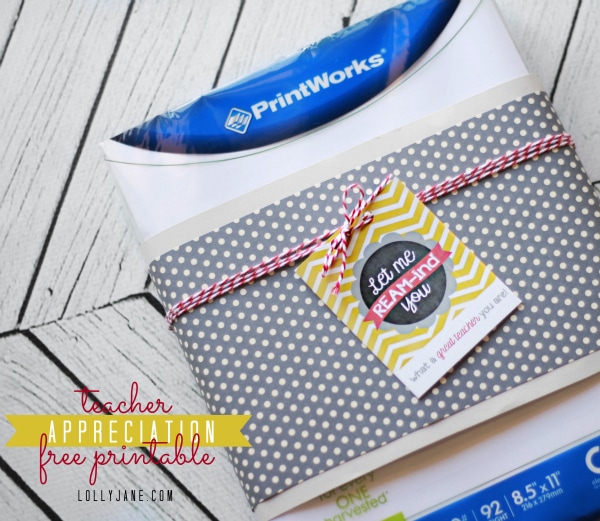 You can tie on a gift card or something sweet to this practical gift. Either way, the teacher in your life will surely appreciate it!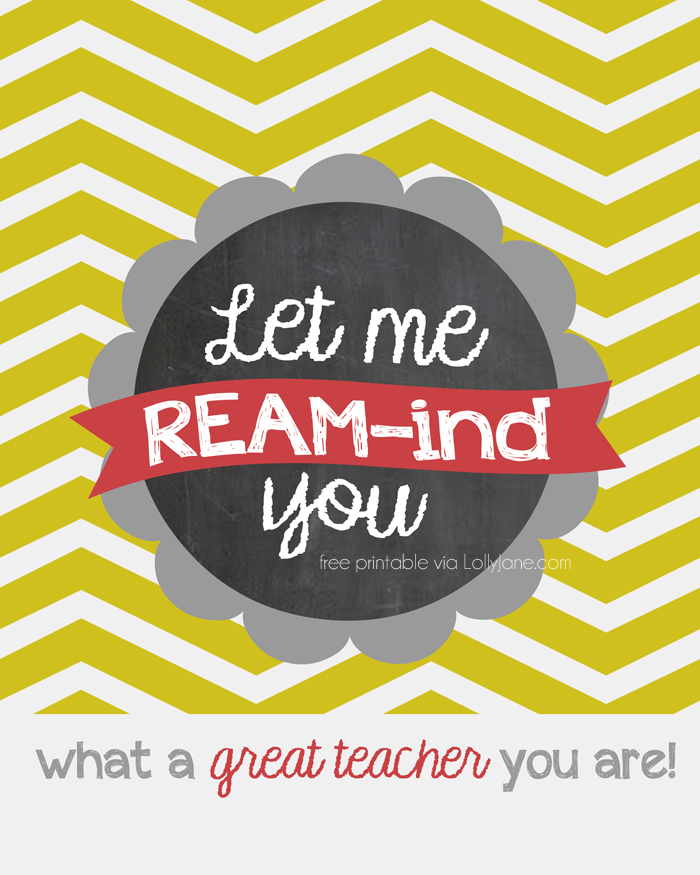 To whip this together you just need bakers twine to tie on small tags OR print the 8×10 and tape over ream. Easy peasy!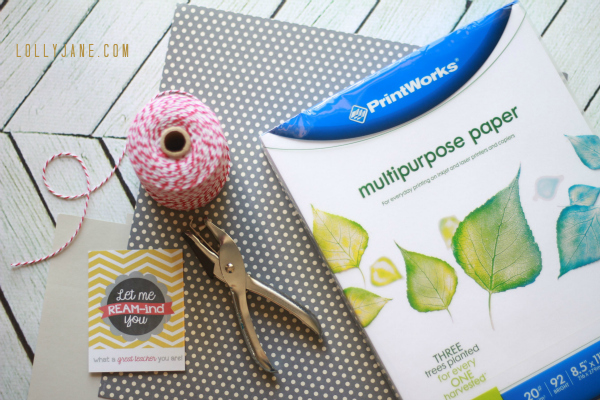 Snag your free "Let Me Ream-ind You…" tags:
How easy was that?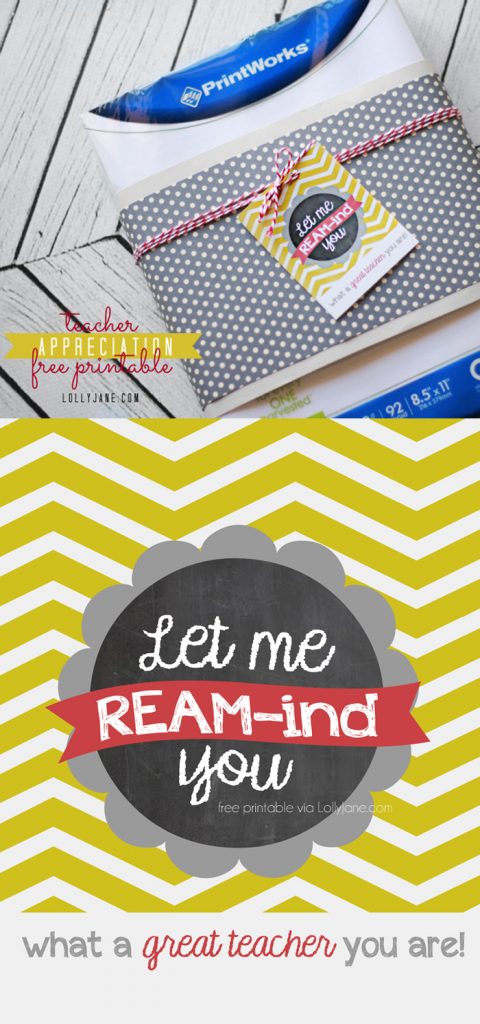 If your child has a male teacher and want to nix the bakers twine and bow, try clipping on a clothespin instead! Not as cutesy as you want? Check out 23 other teacher appreciation gift ideas, our other Teacher Appreciation posts as well as our Pinterest Teacher Appreciation board for even more ideas! (: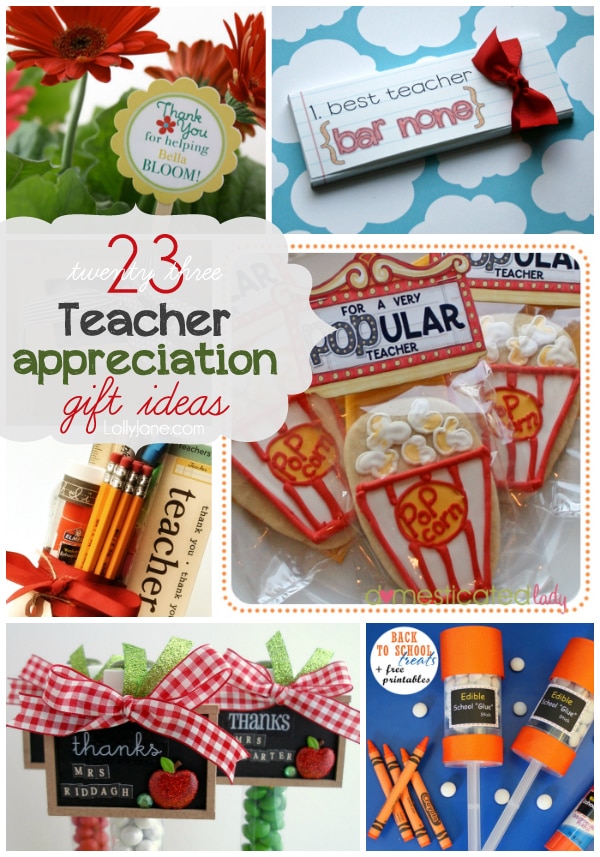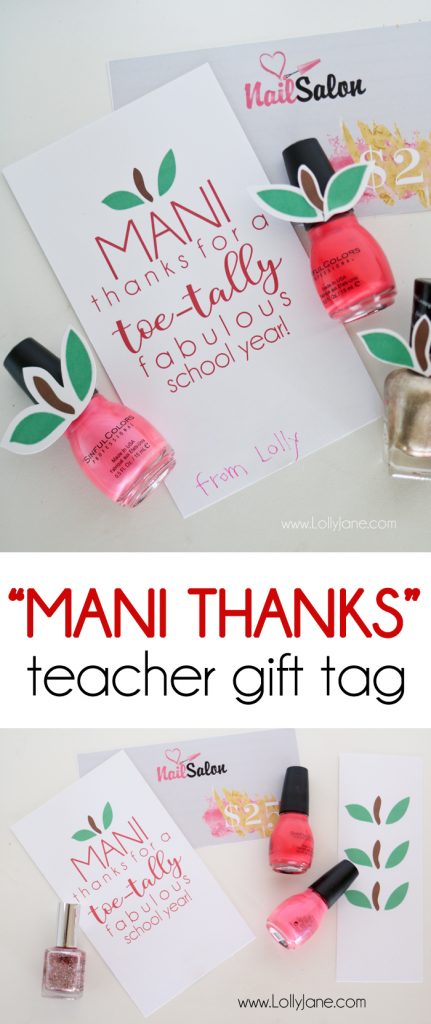 Or purchase our popular "Teacher Influence" print: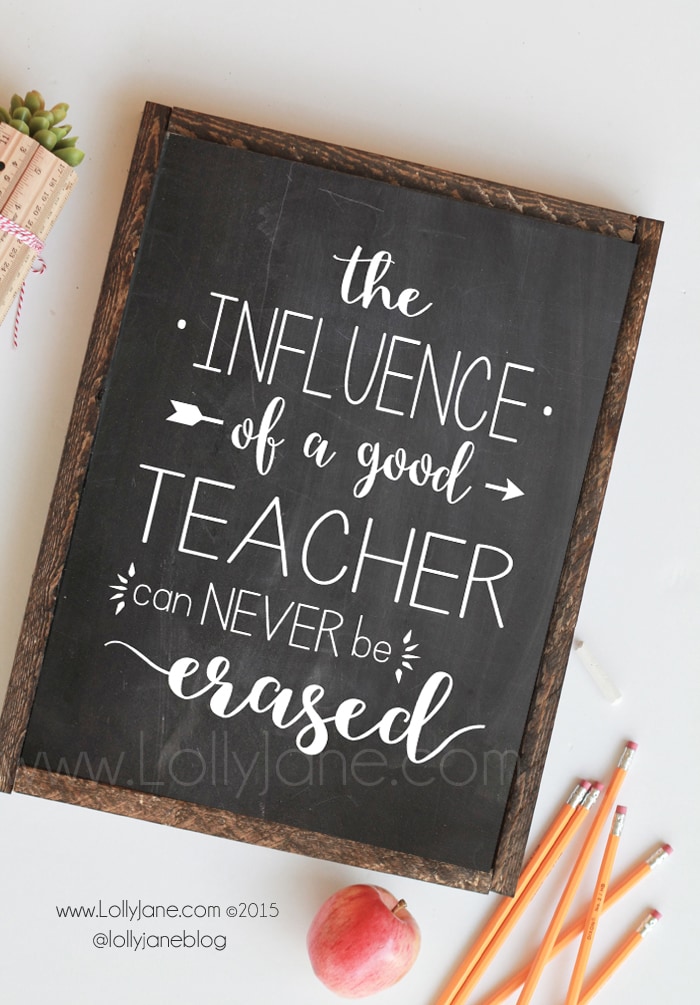 FREE EMAIL COURSE
5 Low Cost Tricks to Make Your House Look Like $1 Million
It's Lolly Jane's 5 FAVORITE Tricks to spruce up your space affordably.

Don't miss these!