Hi there, Stefanie with Simple Acres here again to share some deliciousness with you! Apple desserts are one of my favorites! As the air becomes more crisp and our homes more cozy the smell of apple pie in the oven is a must. I am excited to share some Easy Apple Pie Bites that will steal your heart at first bite.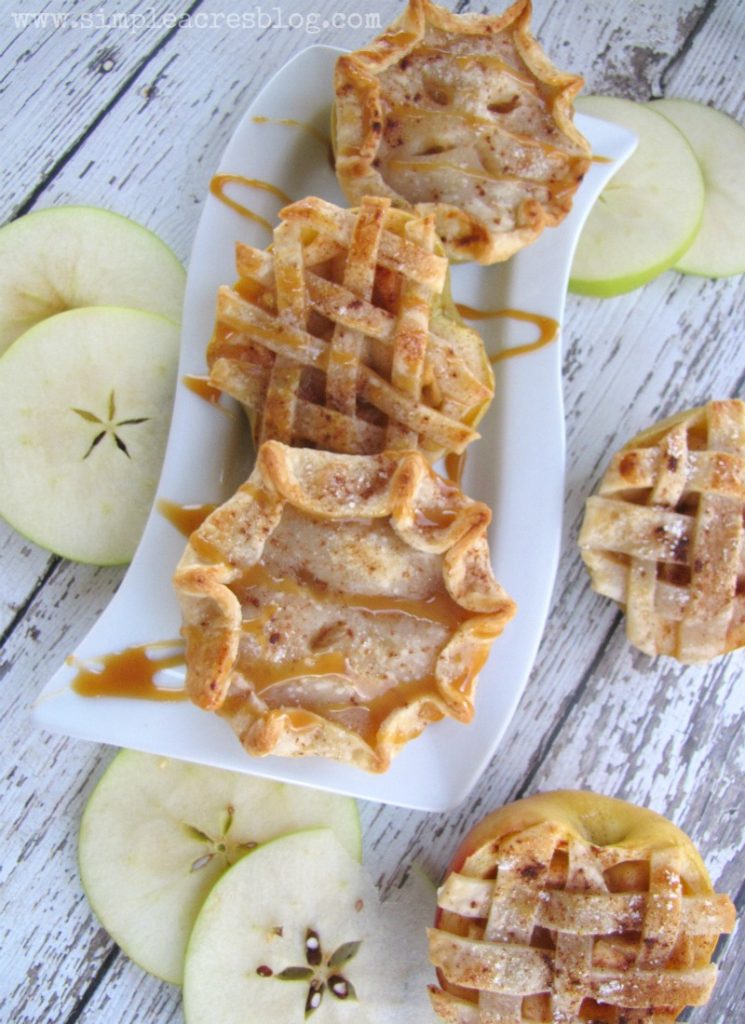 This version of apple pie is a unique one in that we will be using the apple itself as the "container" for the pie. What I love about these Apple Pie Bites is just that, they are a few bites but so satisfying. This recipe simplifies the ability to treat oneself in decadence and moderation.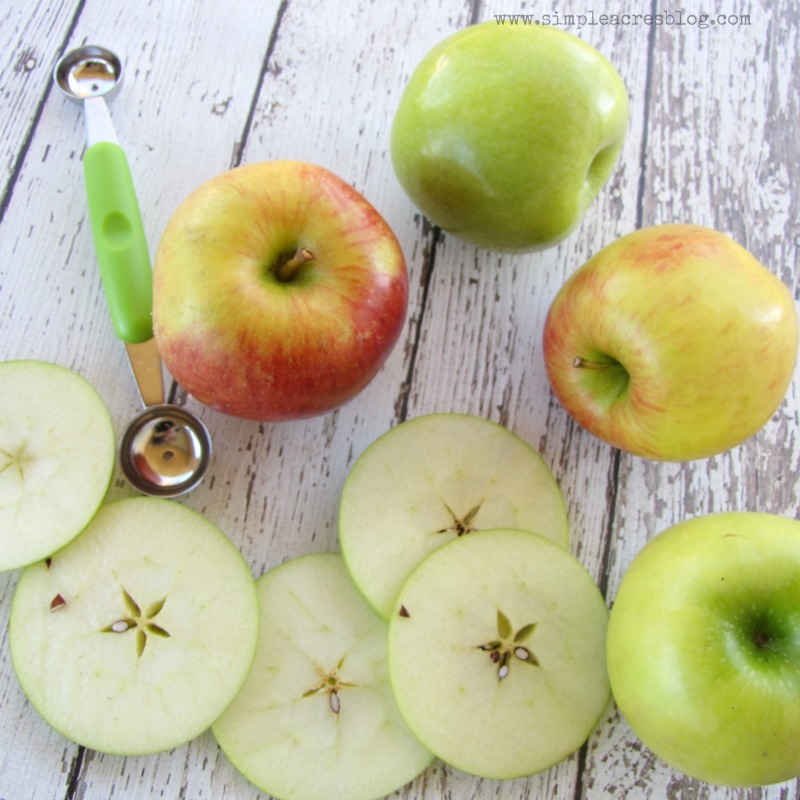 Easy Apple Pie Bites
Easy Apple Pie Bites
Easy apple pie bites, apple halved and filled with easy apple pie filling.
Ingredients
3

apples

I used Breaburn and Granny Smith.

Pie crust pre-made or homemade

cinnamon to preference on top of dessert

2-3

Tbsp

all purpose flour

1/3 to 1/2

cup

apple juice

1/2 - 1

tsp

apple pie spice

1

beaten egg

4-6

Tbsp

of sugar; may add slowly and taste per preference for increased sugar need for mixture

caramel sauce

drizzle on top per preference
Instructions
Wash your apples then cut them in half.

Use a melon baller to scoop the flesh out of the center of the apples as pictured below. Discard the seeds then save the rest of the apple flesh for pie filling.

Chop the flesh of the apple into small pieces and cook on medium to low heat in a pan with the apple juice, flour, sugar and apple pie spice. Once the apples have softened and the liquid is thickened the mixture is done. Replace it back into the apple bowls.

Cut the pie crust to be slightly larger that the apple top. Cover the bowls with pie crust. Lightly brush the crust with egg, then sprinkle them with cinnamon and sugar.

Bake at 400 degrees F for 12-15 minutes or until golden brown.
Notes
Adapted from Diabetic Living Magazine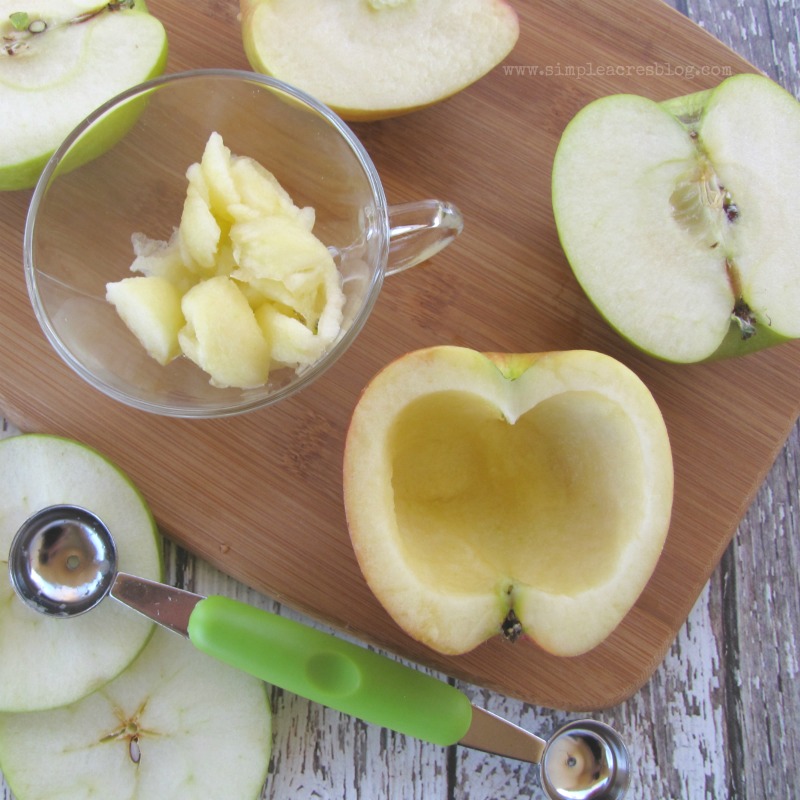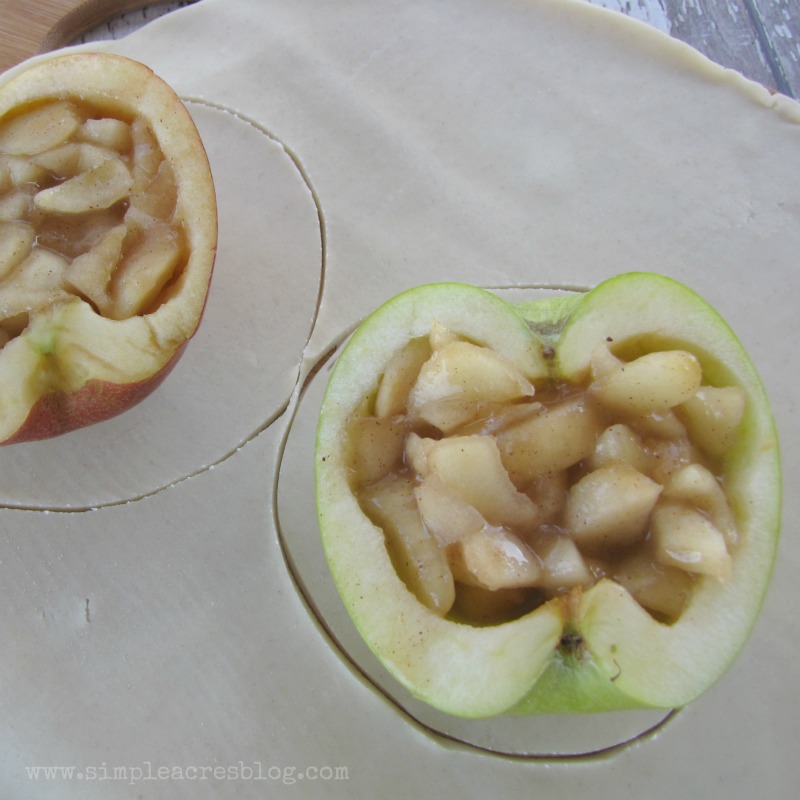 5. Bake at 400 degrees F for 12-15 minutes or until golden brown.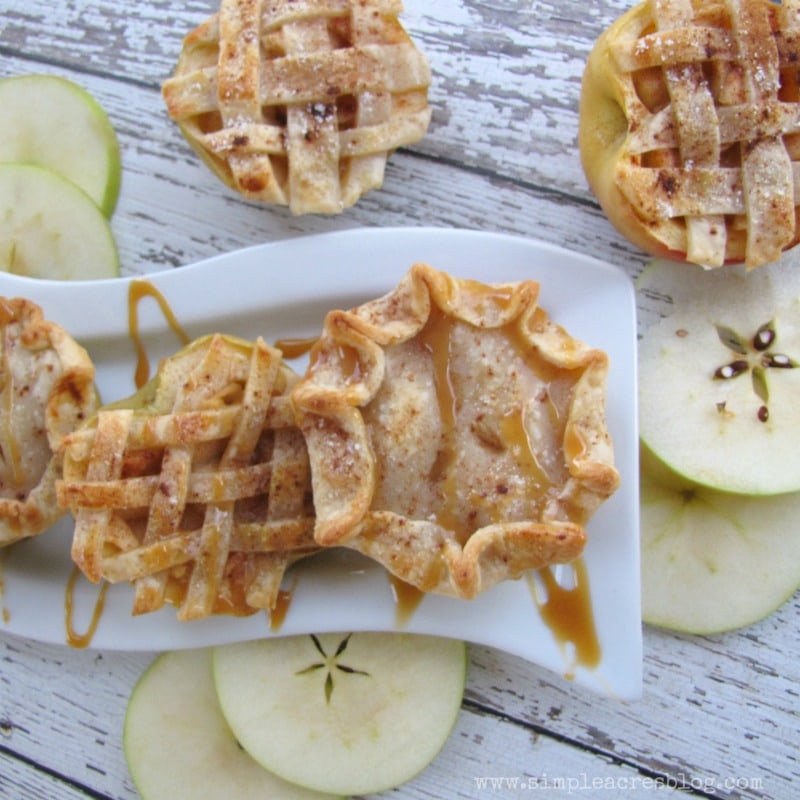 These Easy Apple Pie Bites are beyond simple and have won the yum award at my home from young and old! Will you add this recipe to your Fall lineup? I know I will be. If you would like more inspiration in desserts you may also love this Key Lime Pie recipe: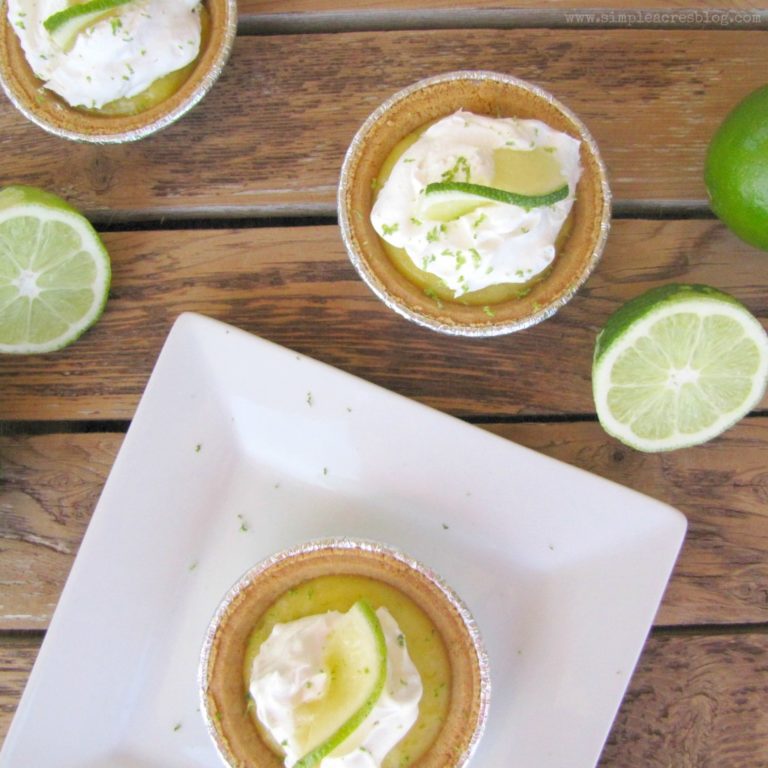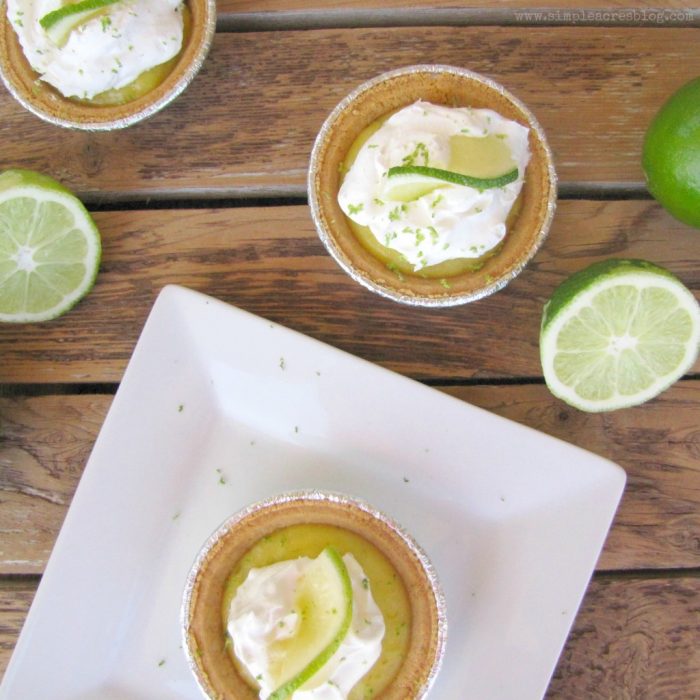 or this Cherry Cheesecake one: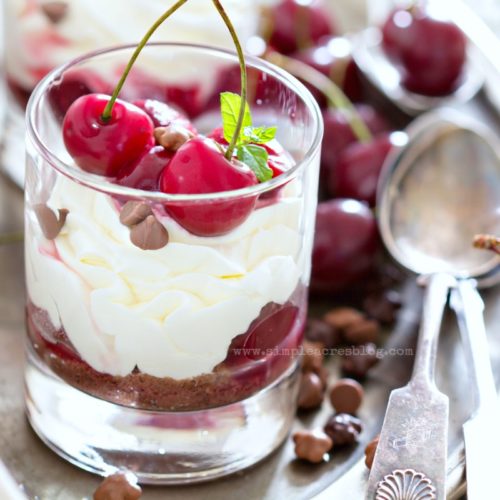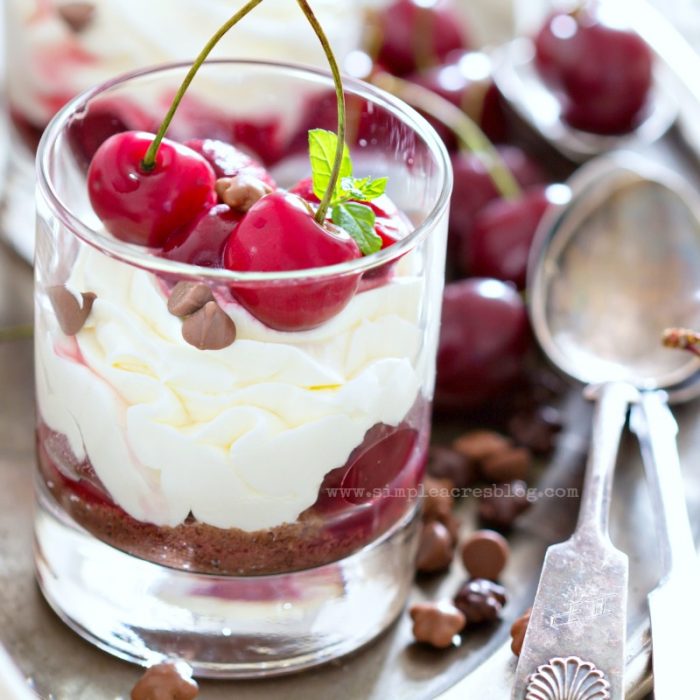 So there you have it friends, delicious desserts that inspire memory making and enjoyable eating.
Dovidenia. XO