pumpkin embroidery hoop wreath
We are so excited to share today's suuuuuuuuper easy tutorial with you! There is very little skill to make this pumpkin fall embroidery hoop wreath, if you have scissors and floral wire, you can make this pretty fall embroidery hoop wreath too! We hope you love our little pumpkin hoop art, so fun for fall! And if you want to make it spooky for Halloween, just add some jack-o-lantern faces and some black leaves instead!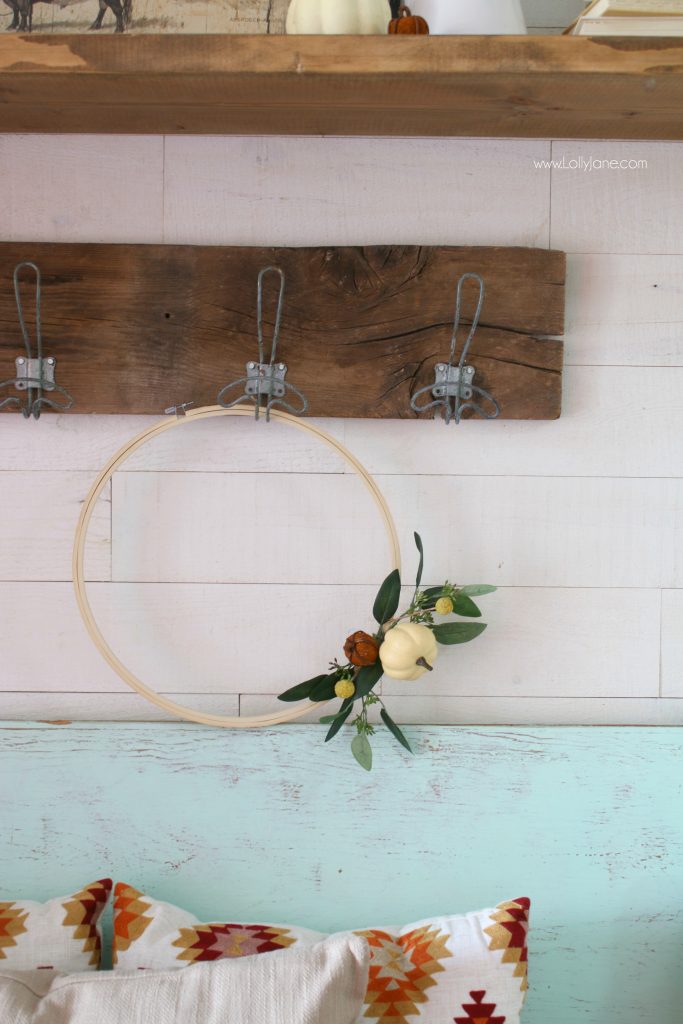 To get started, gather your supplies. We actually had everything on hand except the hoop. We could have upcycled our hula hoop photo display but we didn't want that large of a wreath. So what're you waiting for? Gather your goods and get to crafting!
Supplies: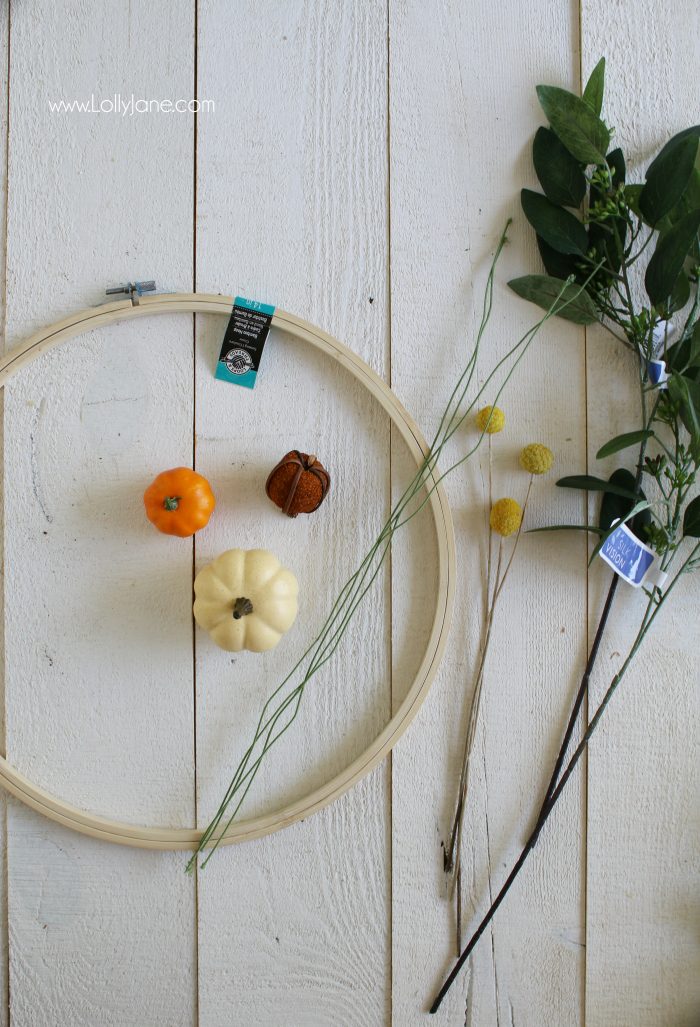 Ready for how easy this cute fall wreath is? Here we go!
Cut wire to 6″ length: wrap it around leaves, facing opposite directions (you can use 1 wire for both bottom pieces).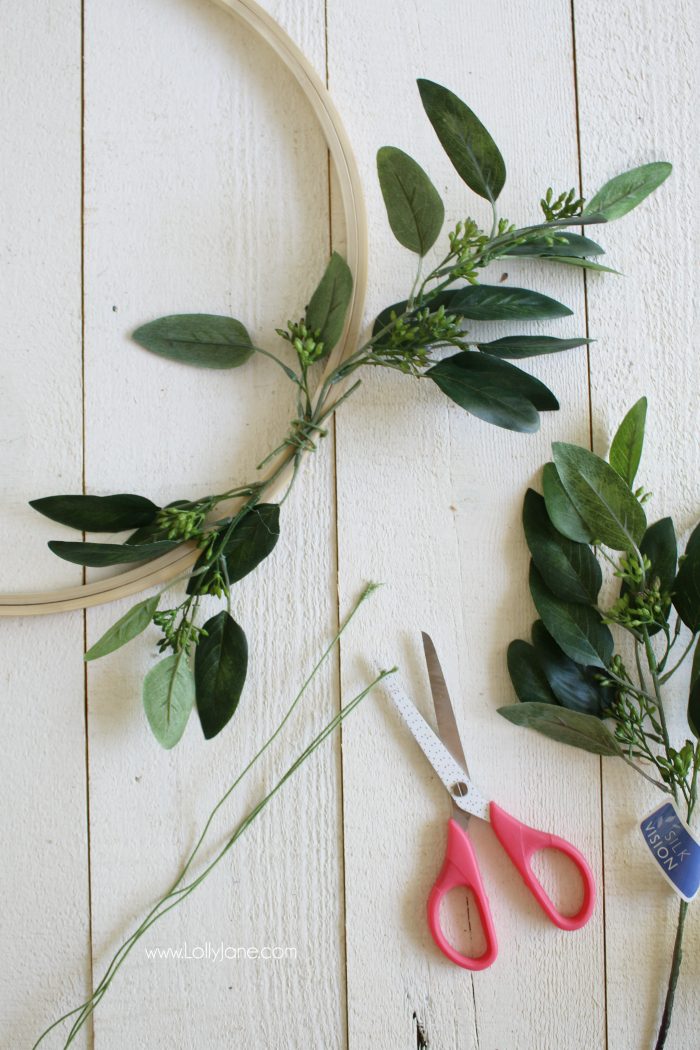 Push hole in the bottom of faux pumpkins with end of floral wire; dab hot glue then insert floral wire into bottom of pumpkin.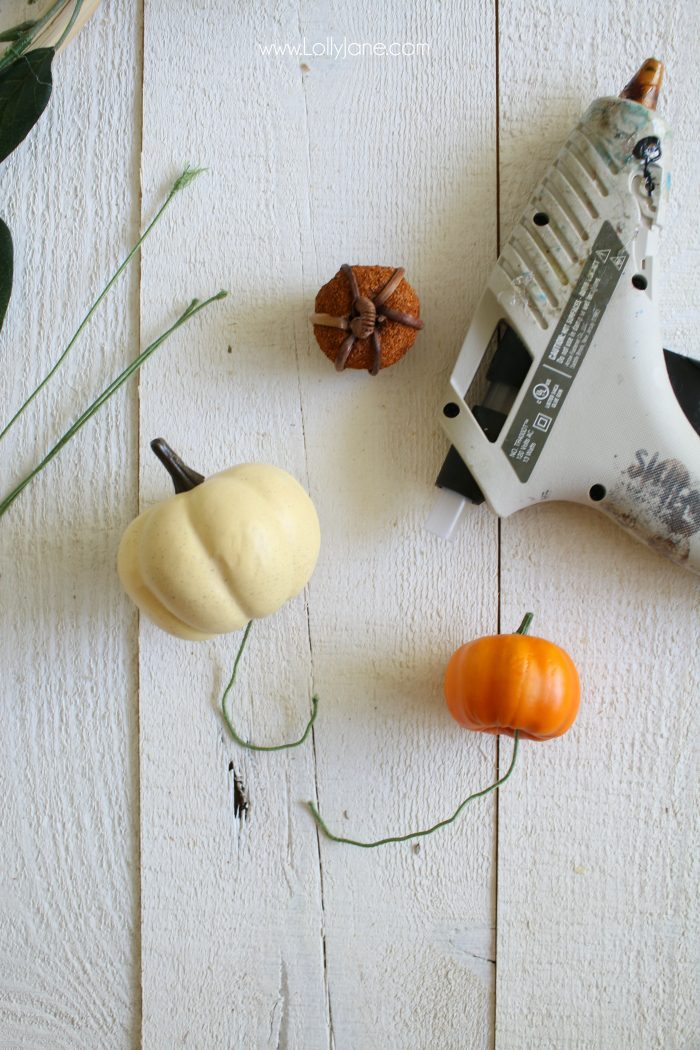 Wrap pumpkins around the hoop, centered on top of the seeded eucalyptus leaves.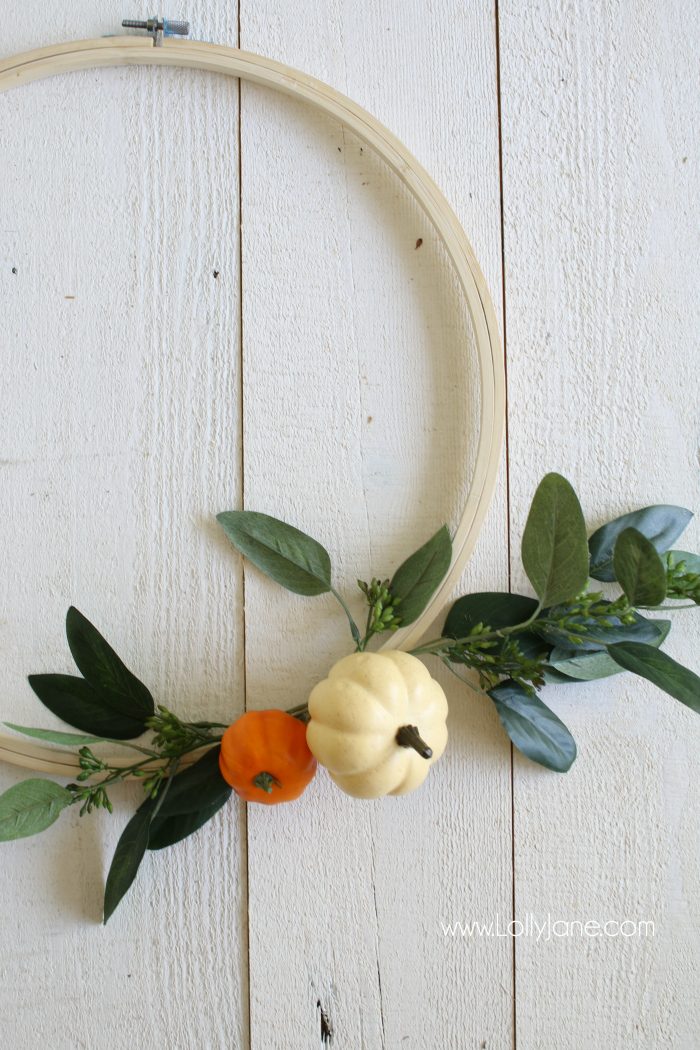 Cut ball stems down to 4-6″ in length.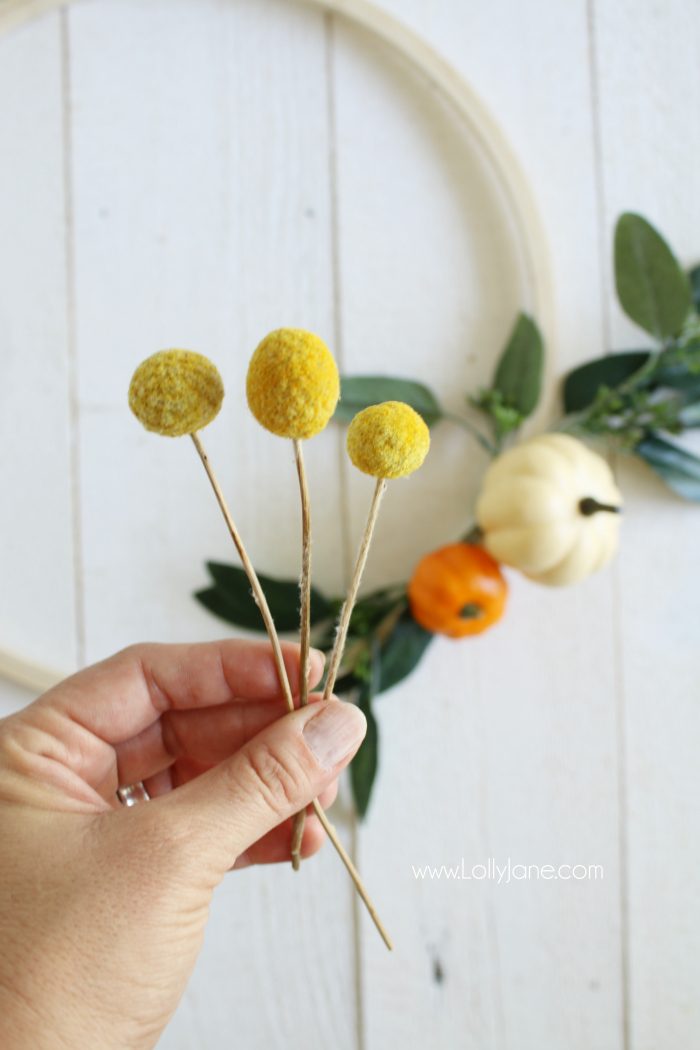 Tuck billy balls into the wreath and enjoy! So easy!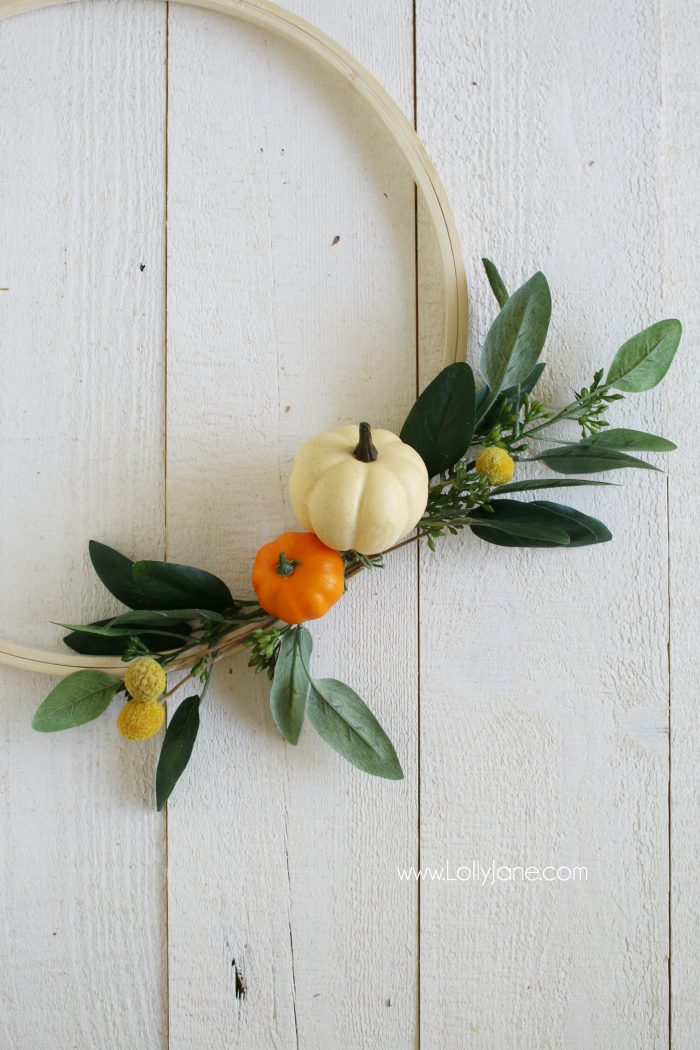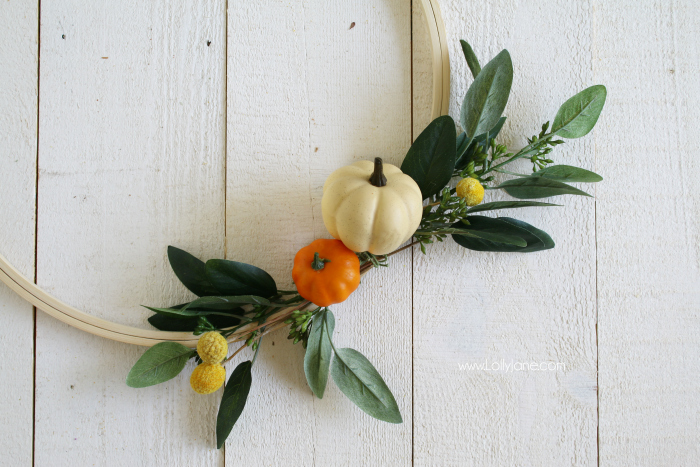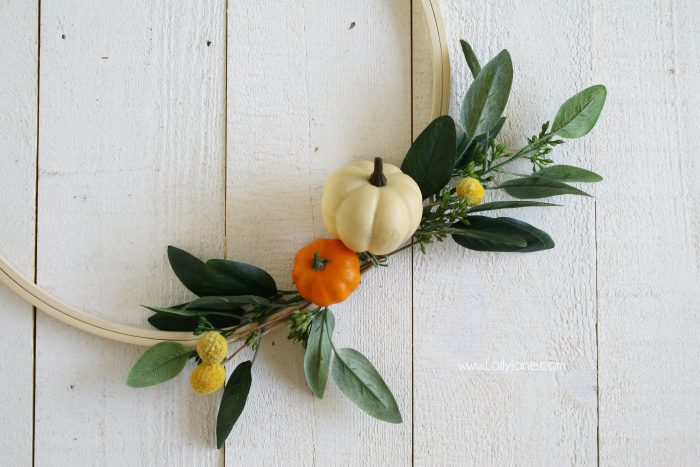 My older sister, Sandee, and I were talking about her upcoming painted house. She's going with a gray, black and white scheme. Her Type A personality doesn't allow her to paint her front door a fun color. We debated about it over and over since she really wants to go with a soft mint but can't justify it to herself. I laughed and told her to go for it! She said she just can't do it!—the idea of her mint not matching each holiday drives her bonkers. Hahahah…she's a nut. My mustard doors loved each holiday and these coral babies will do the same. Life is short, friends, paint the door 😉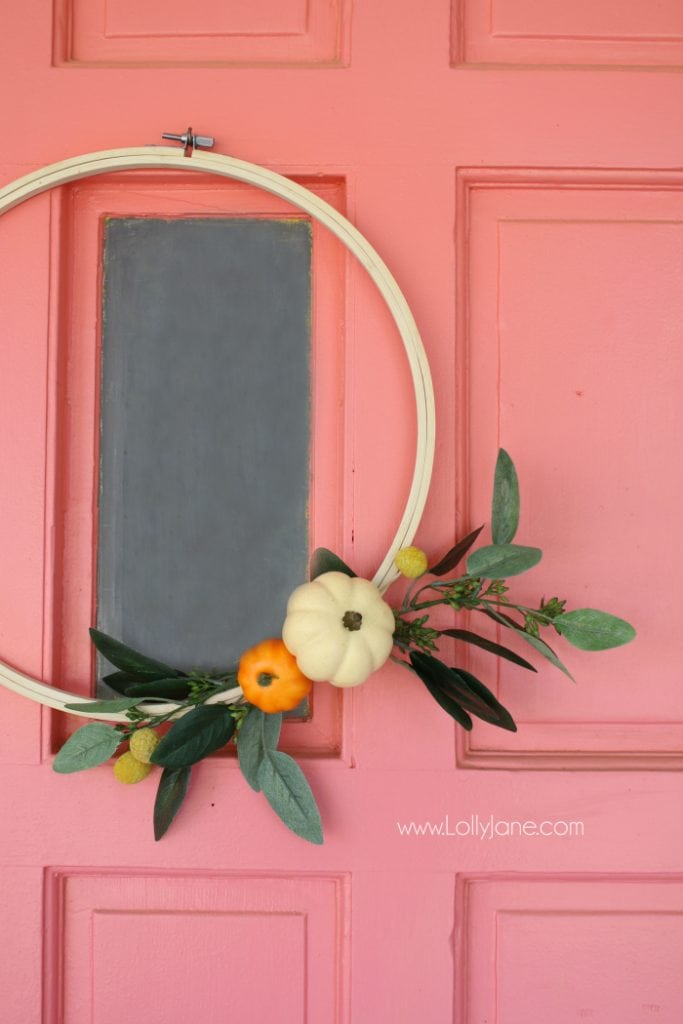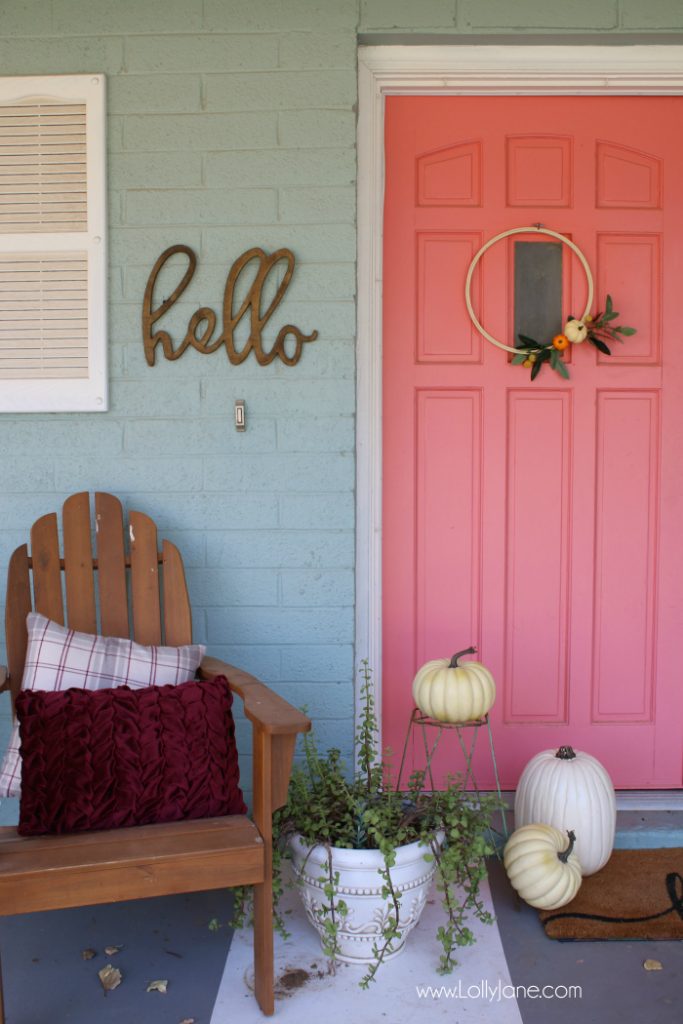 PS: Love the hook shown above? Snag yours from our shop, while supplies last!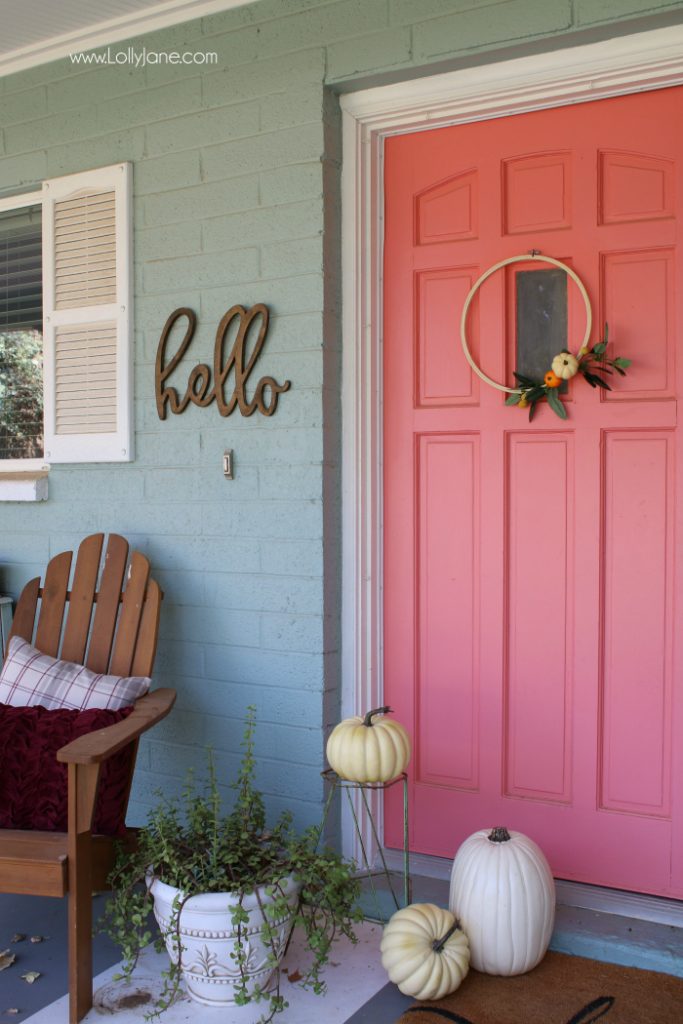 Visit all of our fall decor ideas like our easy fall porch decor (see?? Mustard matches everything, San!)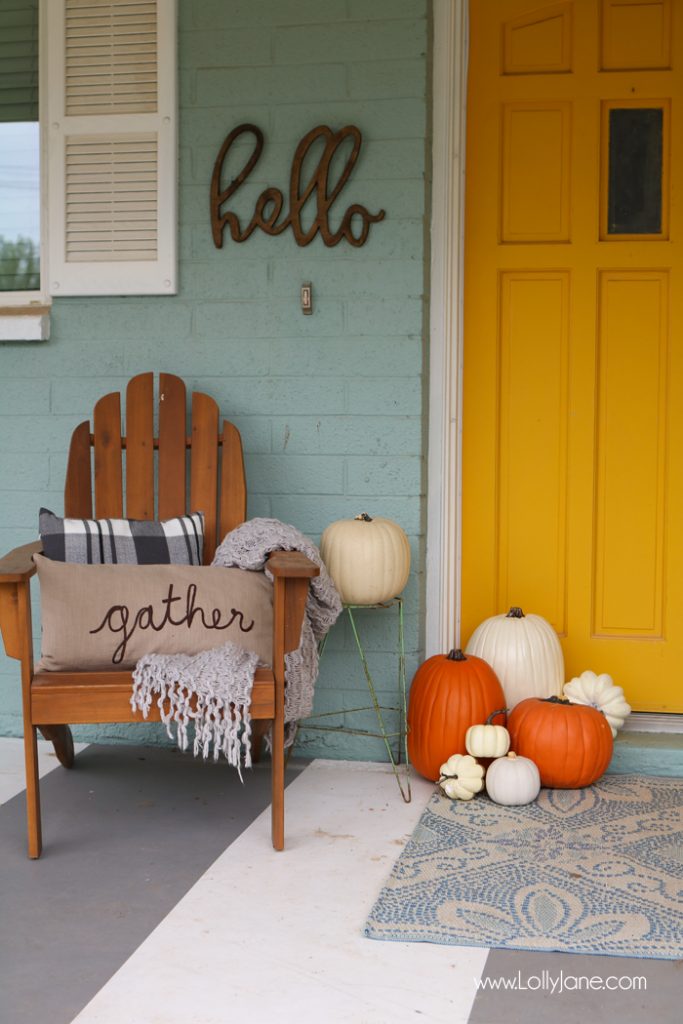 my fall dining room tablescape,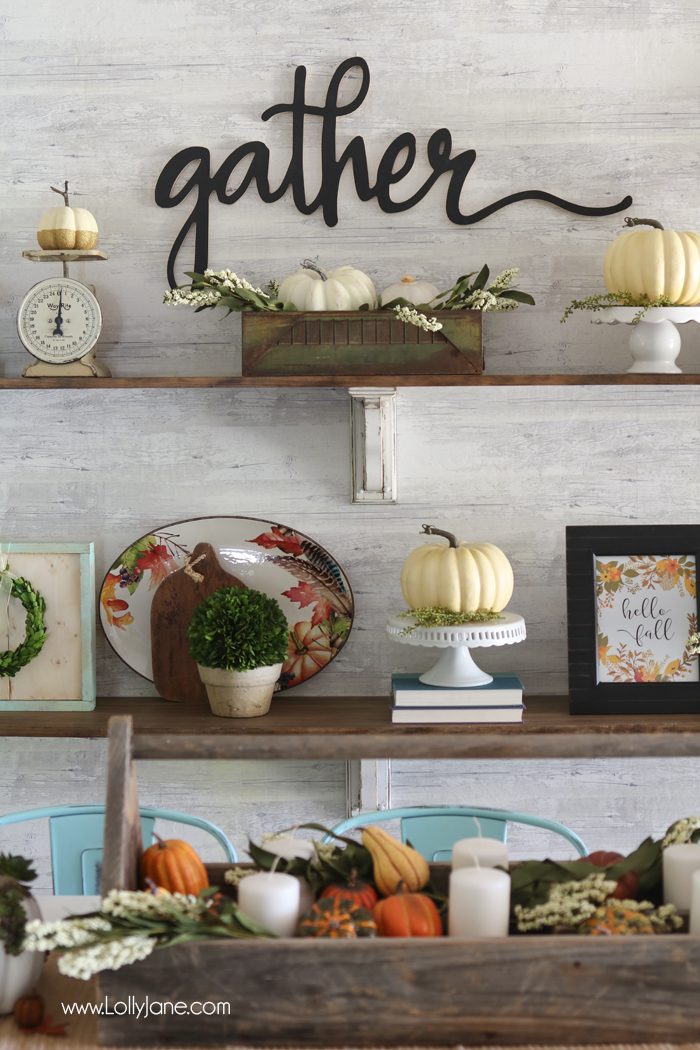 our happy fall sign,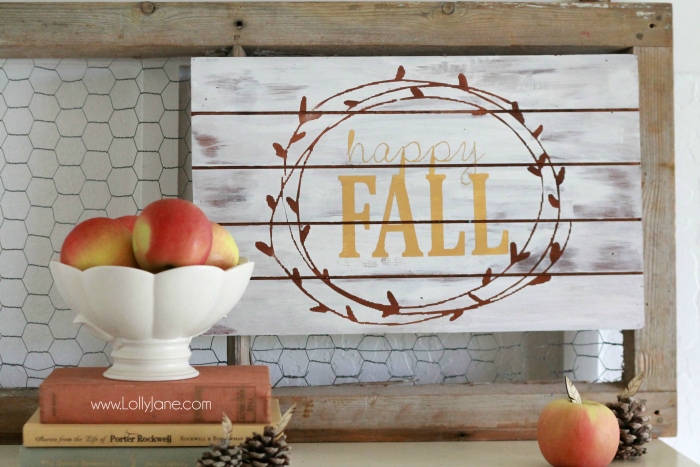 this darling Magnolia Pumpkin tutorial,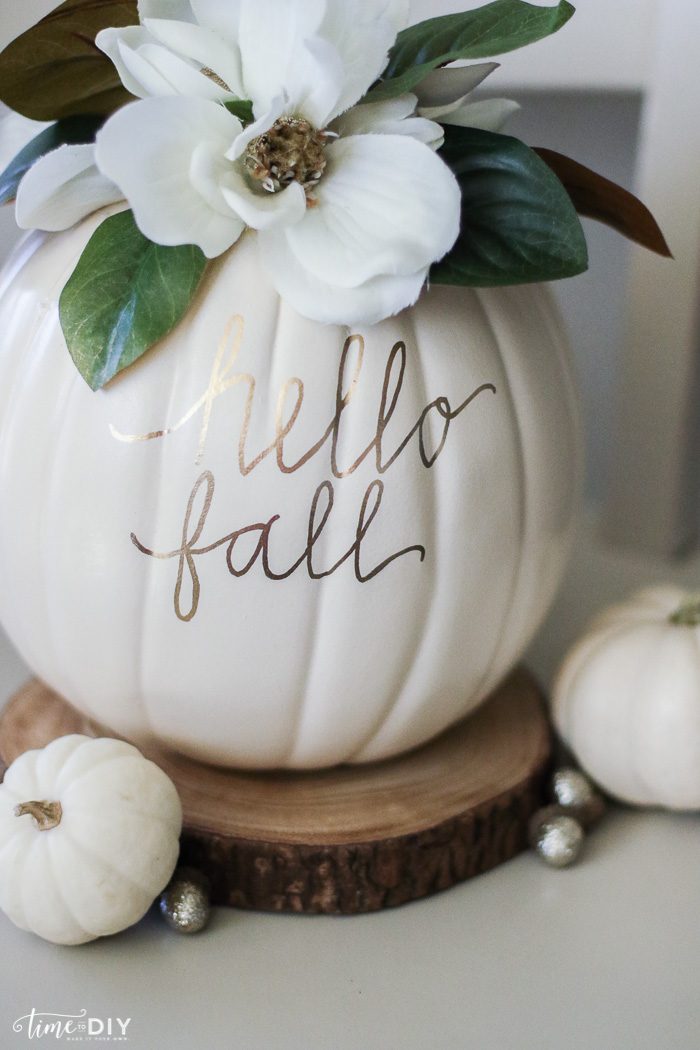 and of course some yummy fall desserts like these cute little Mini Peach Crisps, mm!