chalky finish chair makeover
We are knee deep in a teen bedroom overhaul.  I'm talking bubblegum pink 15′ tall walls into serene gray with mint accents.  So cute.  Can't wait to reveal the full bedroom soon.  We put in forty hours combined last week painting.  In Arizona's 110 degree weather.  But it'll be so worth the end product, even though we're not being compensated.  Do you think we're just that nice to do it for fun?  Well we are nice but we're doing it as a church auction winning last month.  Check it out on Instagram, it was a fun auction.  And now a handful of girls will be able to attend Girls Camp.  Win-win.  This chalky finish chair makeover is just one of the 6 pieces to get a makeover.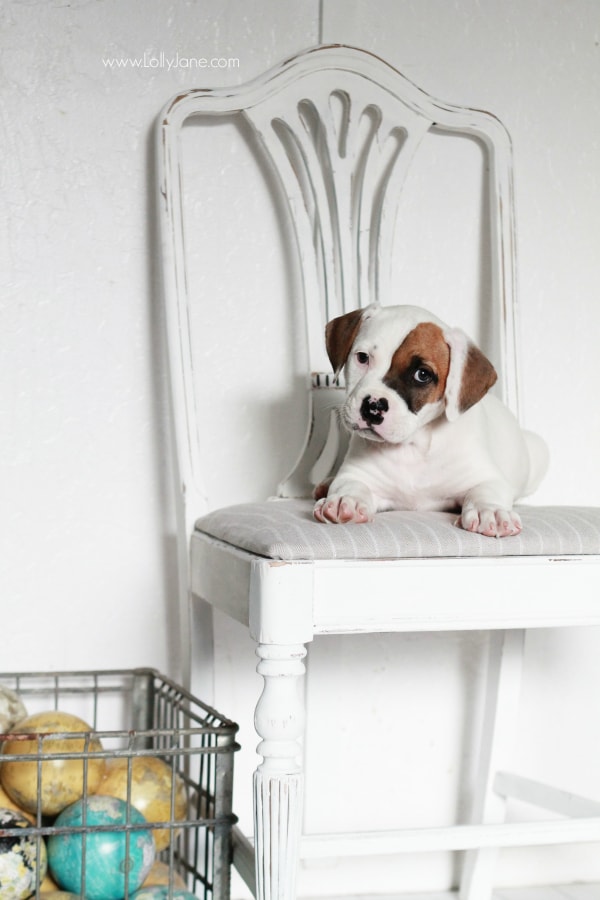 And there is our new pooch, Murphy.  Hubby surprised us all and brought him home from work one day.  Right at the start of summer vacation.  My youngest kiddo is now five years old, let's just say I'm not loving getting up in the middle of the night to take this handsome fellow potty.  Enough of this cute mug…here is the Goodwill thrifted chair we picked out for our gray and mint schemed room.  The 14 year old girl requested a neutral color pallet, we did our best to make her happy!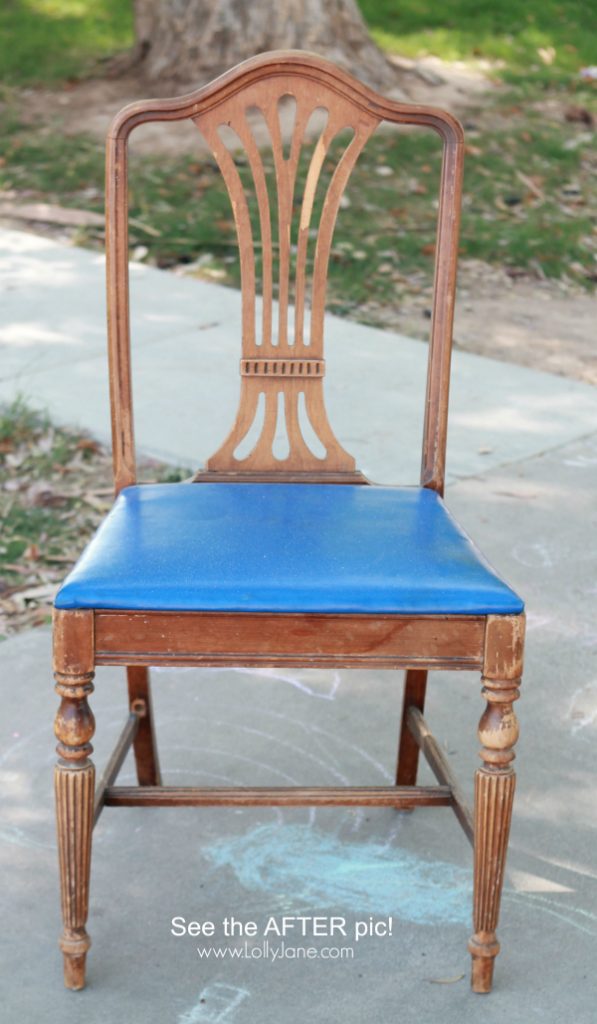 We removed the royal blue vinyl cushion (ewww!) and threw away all the old rotted batting.  We picked up some pretty gray and white pinstriped fabric on sale at JoAnn's and covered the new seat with an industrial staple gun.  Took all of 5 minutes, so easy.  Then we wood glued the bottom dowels back in place and after it was dry, hand painted the whole chair in DecoArt's new chalky finish, 'Everlasting' white. (You can buy it online their site, at Home Depot or even at Michael's).  We just used a foam brush, took about an hour total with dry time.  Then we sanded it down with 120 grit sandpaper and didn't bother to seal it.  Fast makeover.

That's all there is to it.  We painted a whole set of furniture, including repairs, in one weekend.  This IS doable and you CAN do it!!  We find that confidence holds people back, I promise you that you are capable!  We love this style of furniture best, chippy goodness on every inch!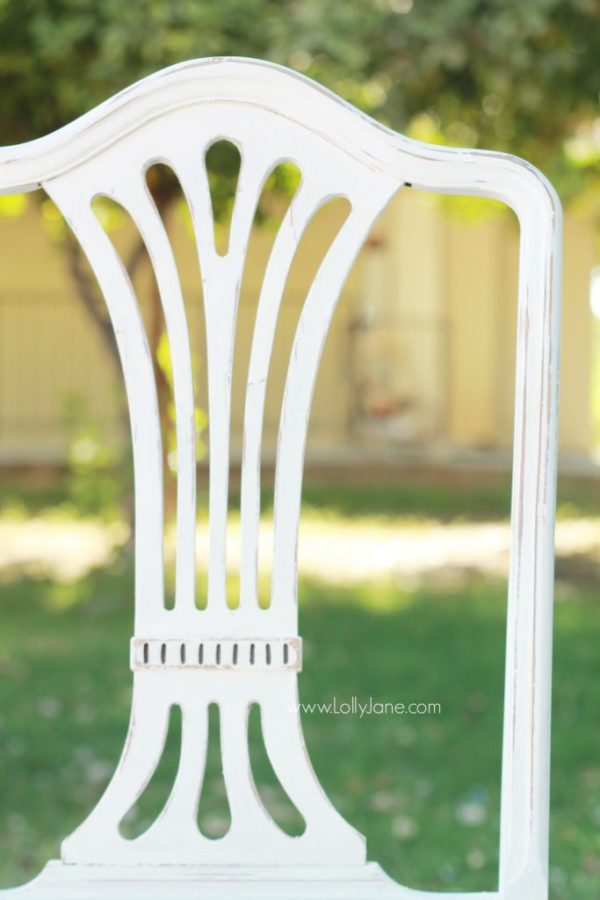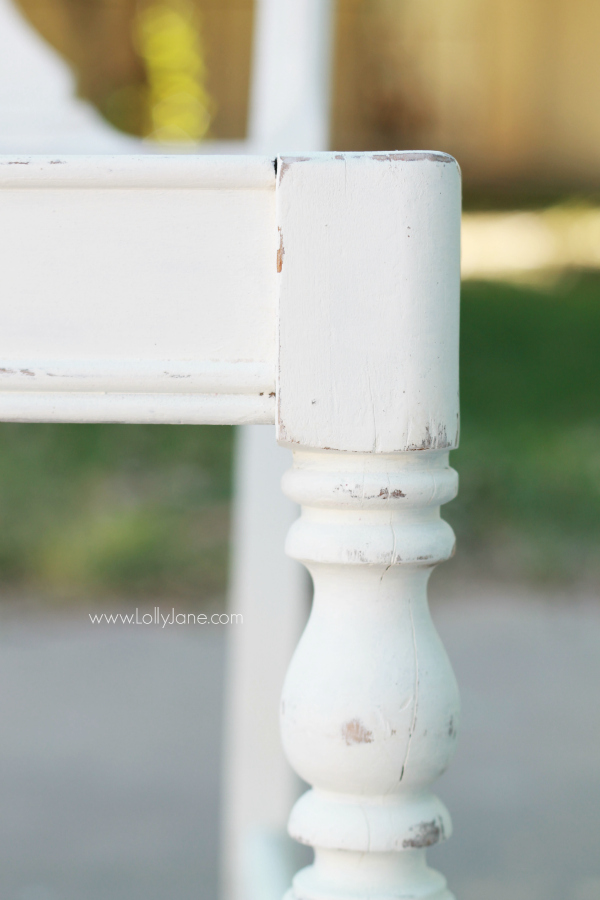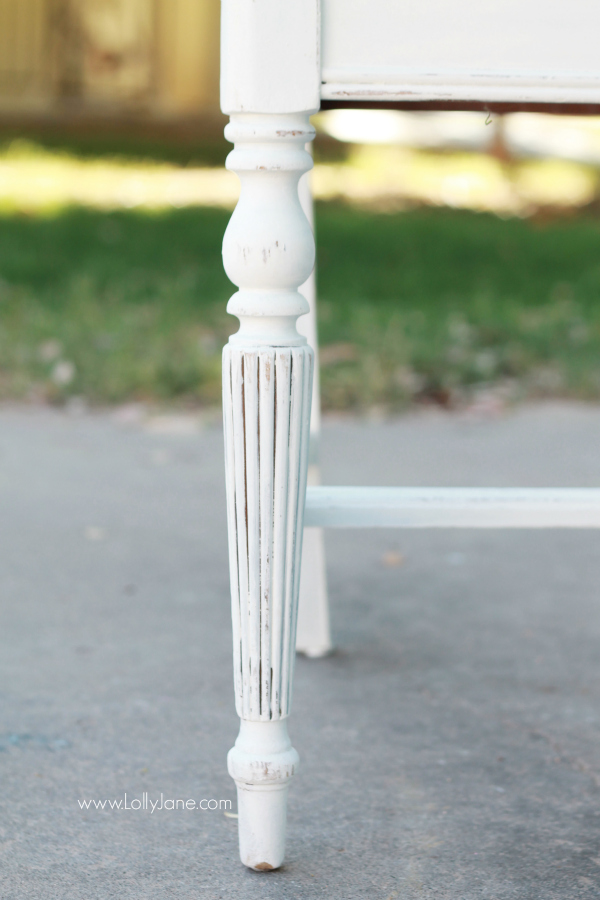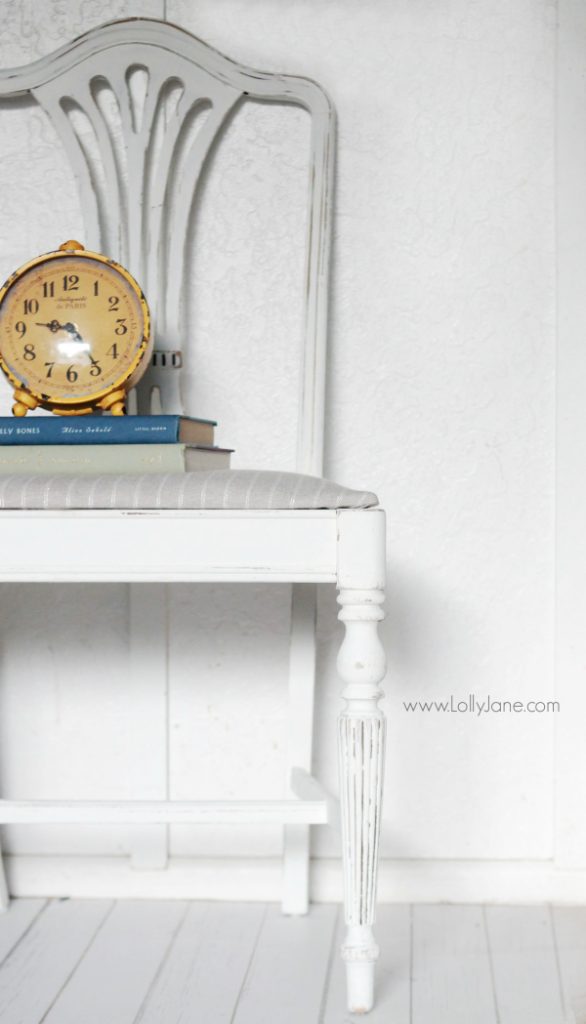 Are you a fan of spray painted furniture?  We have a tutorial with all you need to know about that route too!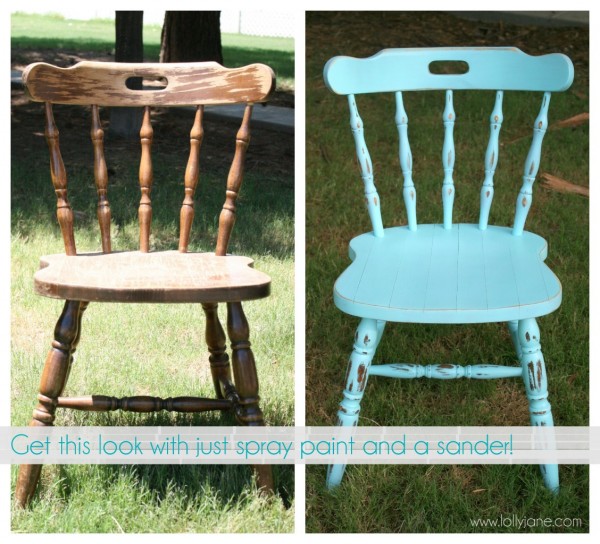 Visit all of our DIY ideas as well as our furniture makeovers like our kitchen bar stools,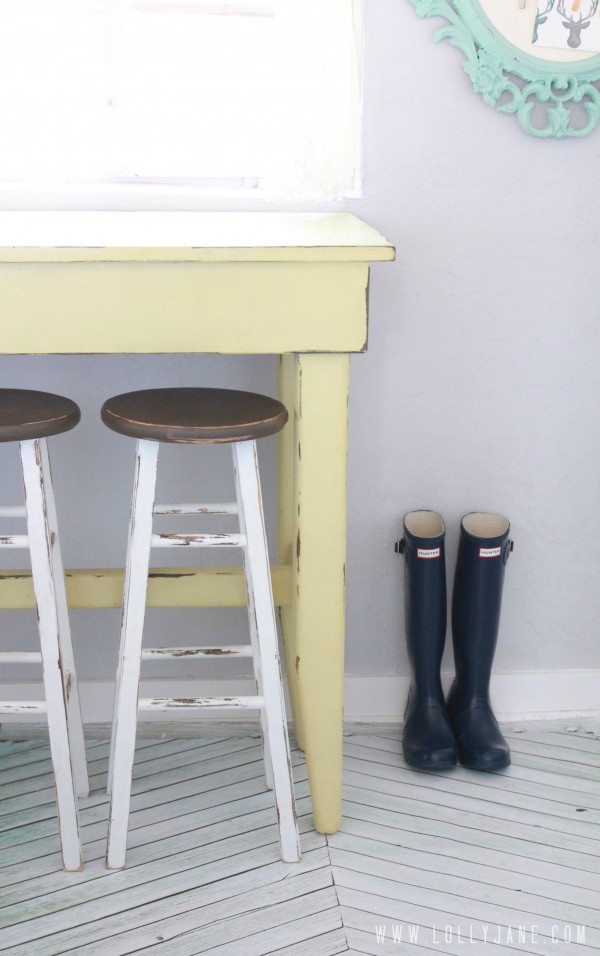 Also visit our DecoArt paint ideas, there are so many to keep you inspired like our stenciled USA sign.