Mmmm. Today's dessert is perfect for fall and Halloween. Are you a candy corn fan? We took a poll on Facebook once, most didn't like it. That's okay!-this yummy treat is all cheesecake with the pretty fall colors of candy corn, the best of both worlds, right? We love this easy candy corn cheesecake recipe and we love to put it in mason jars for quick fall neighbor gifts or to give to the kids as a Halloween snack! How cute would these be in mini jars for their annual Halloween school party treat or fall class party dessert idea?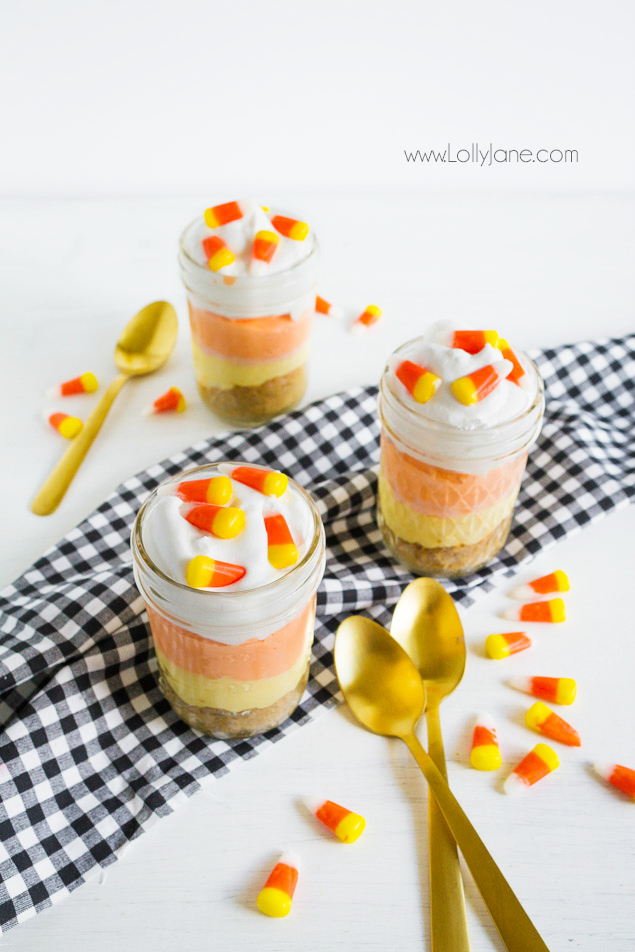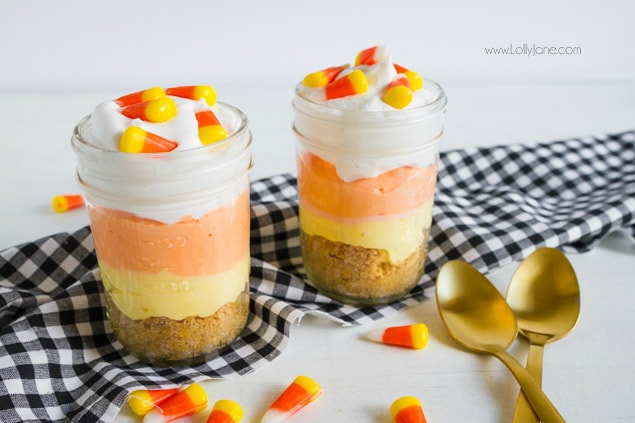 Make yours now, mm!
Ingredients:
1 cup graham cracker crumbs
1/4 c melted butter
3 tbl sugar
8 oz whipped cream, softened
8 oz cream cheese, softened
1/3 c sugar
2 tsp vanilla
1 c sour cream
candy corn candies
1/2 pint size mason jars
Directions:
Mix sugar,

graham cracker crumbs and melted butter in a small bowl.

Place two spoonful of crumbs in each jar, press firmly.

Refrigerate for 30 min.


Meanwhile, beat cream cheese until smooth, add sugar and mix well.

Add sour cream and vanilla, mix well. F

old into whipped cream.
Split cheesecake topping into two bowls: add orange food coloring in one, yellow in the other.
Spoon the yellow

cheesecake

into jars, layer orange topping above.
Refrigerate for 2 hours.
Garnish with whipped cream and

candy

corn candies.
WATCH how easy it is to make, mm!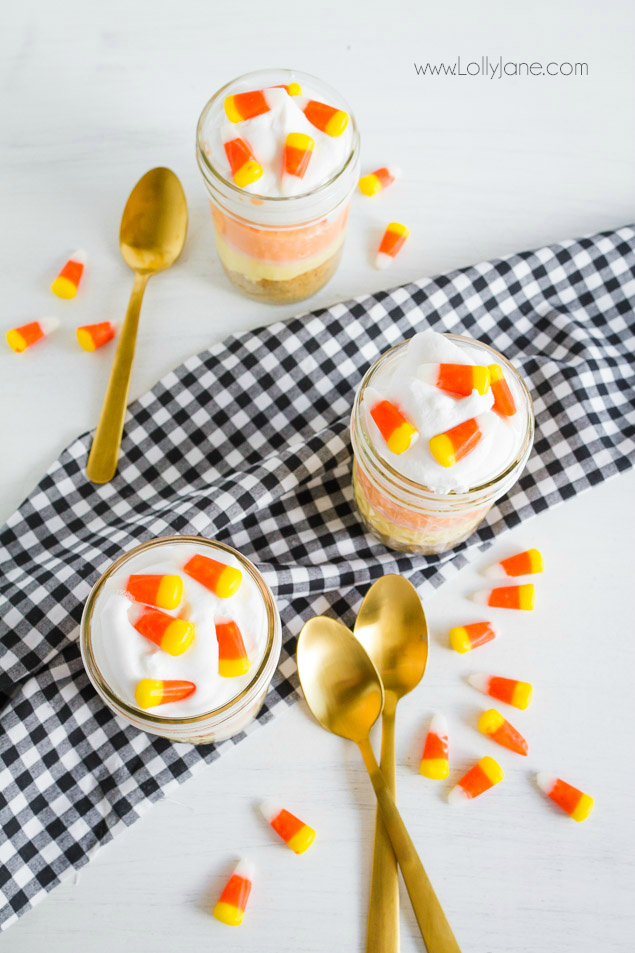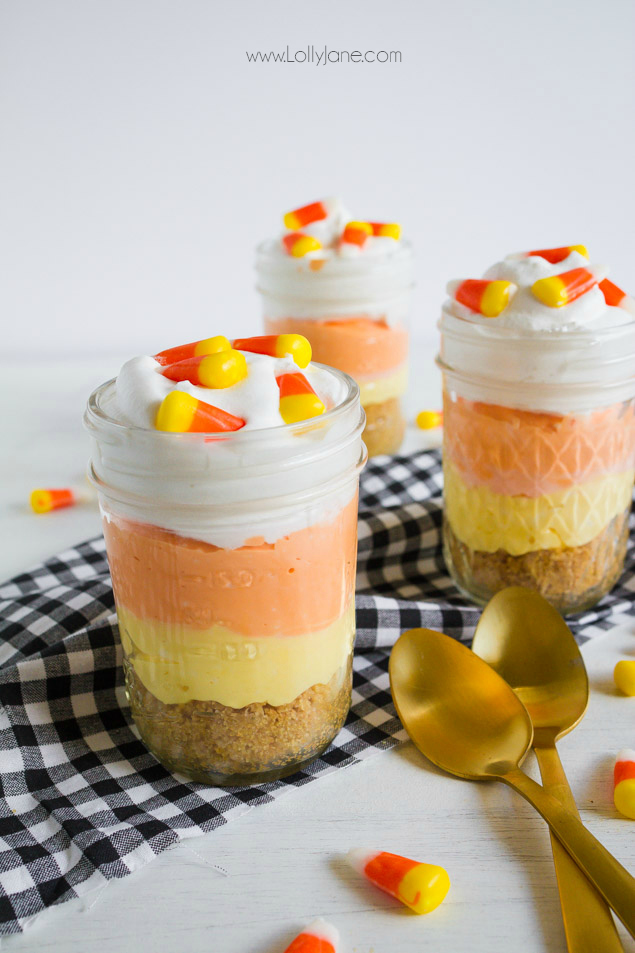 Big thanks to our favorite foodie, Amy from My Name is Snickerdoodle for capturing these gorgeous pics for us!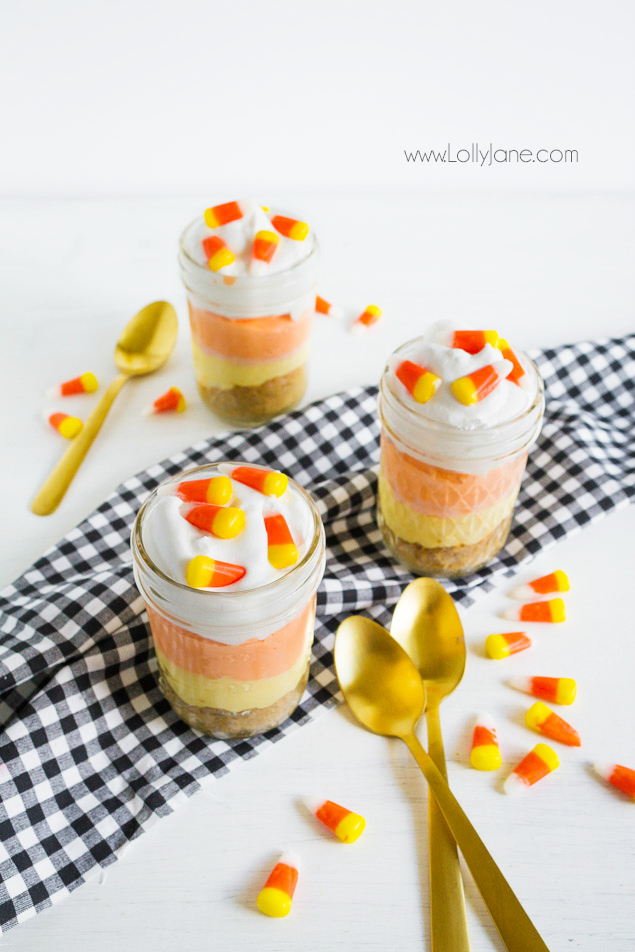 If you like this recipe, please pin it so your friends can enjoy it too!

Visit more of our easy recipes like our yummy Pumpkin Cheesecake Bars,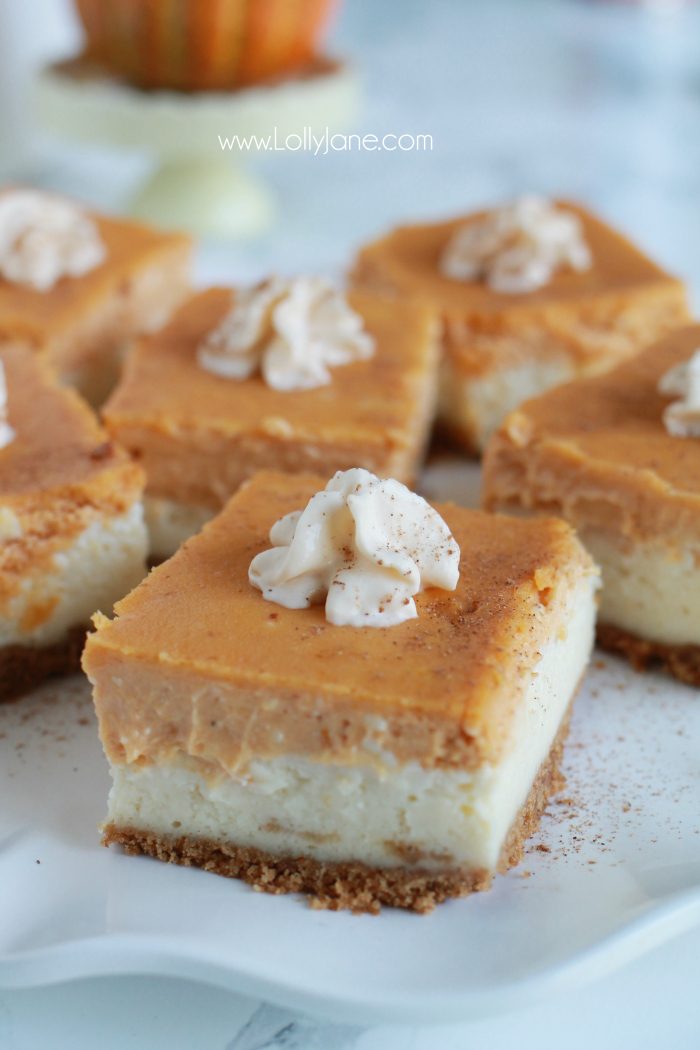 our favorite Pumpkin Snickerdoodle Bread,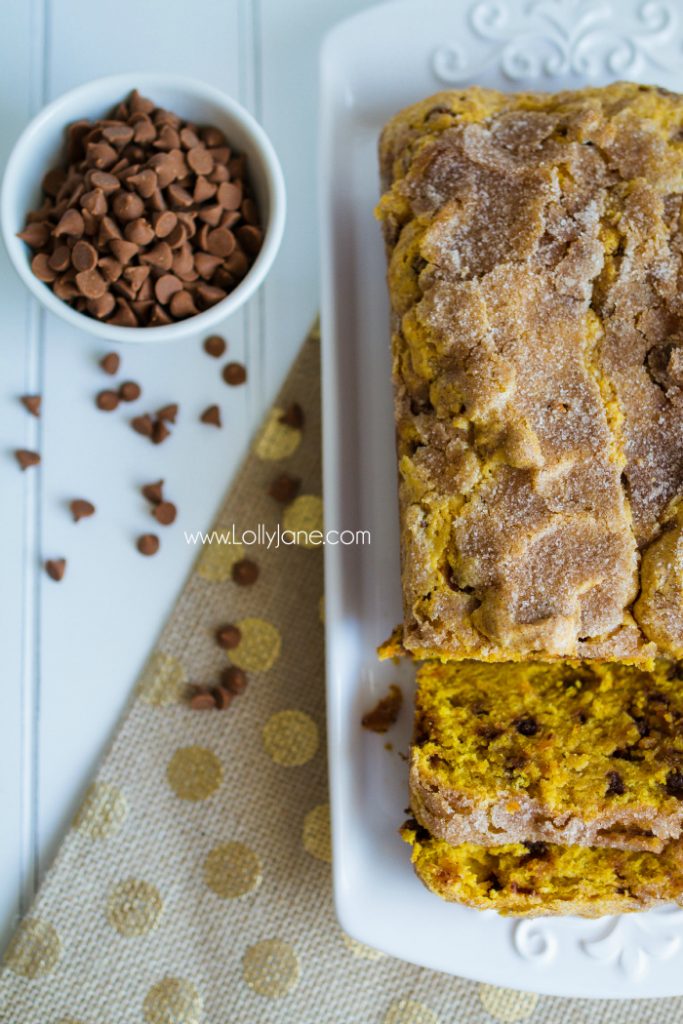 plus 11 more Candy Corn treat and crafts!