Doggie Den Dog Kennel Furniture
Loving this Dog Kennel Furniture, Such a clever way to camouflage a dog kennel, Such pretty farmhouse Dog Kennel furniture! The Doggie Den Dog Kennel comfortably holds two dogs and works perfectly as an entertainment center, entryway table, accent table and more.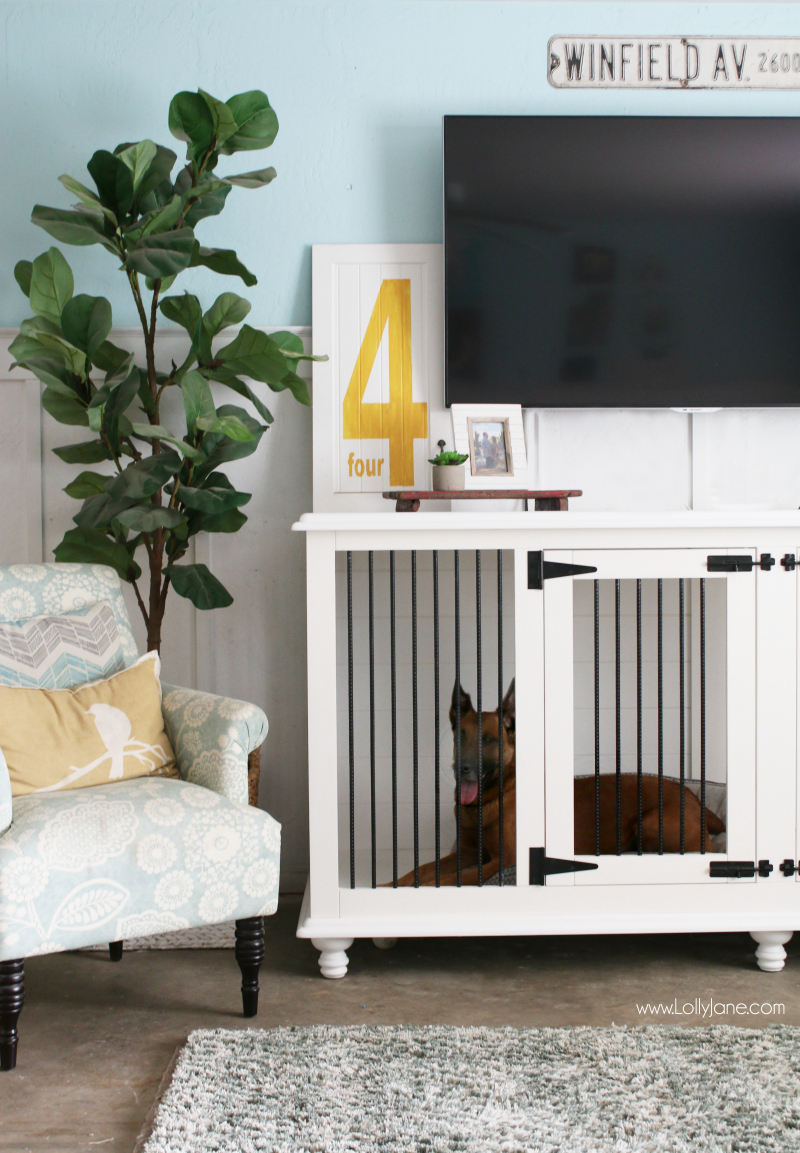 Doogie Den Dog Kennel furniture
We love our sweet pup, Hannah. She loves to be out and about but goes crazy when visitors come over. This doggie den dog kennel furniture piece that doubles as an entertainment system so it's the perfect solution for our busybody dog to see what's going on but keeps our visitors safe. (Did I mention she's a police dog?)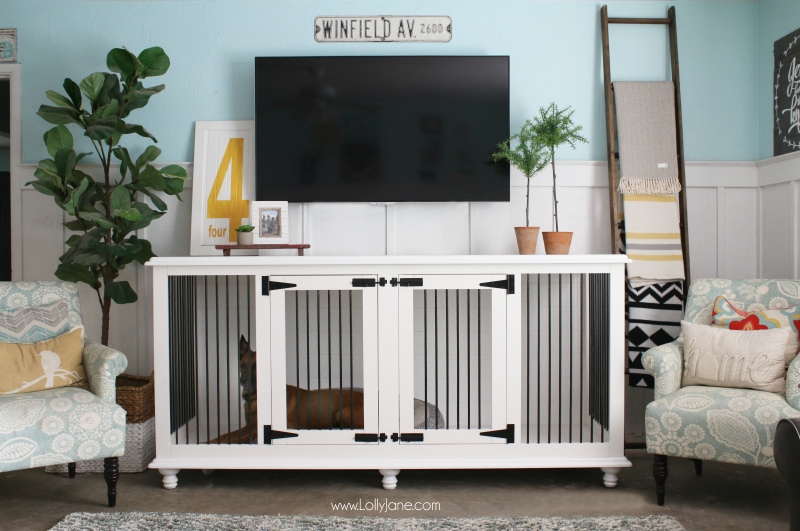 We are in love with the chic dog kennel designs over at Rathman. They look like furniture but are cozy dog kennels that blend into your home decor. Brilliant.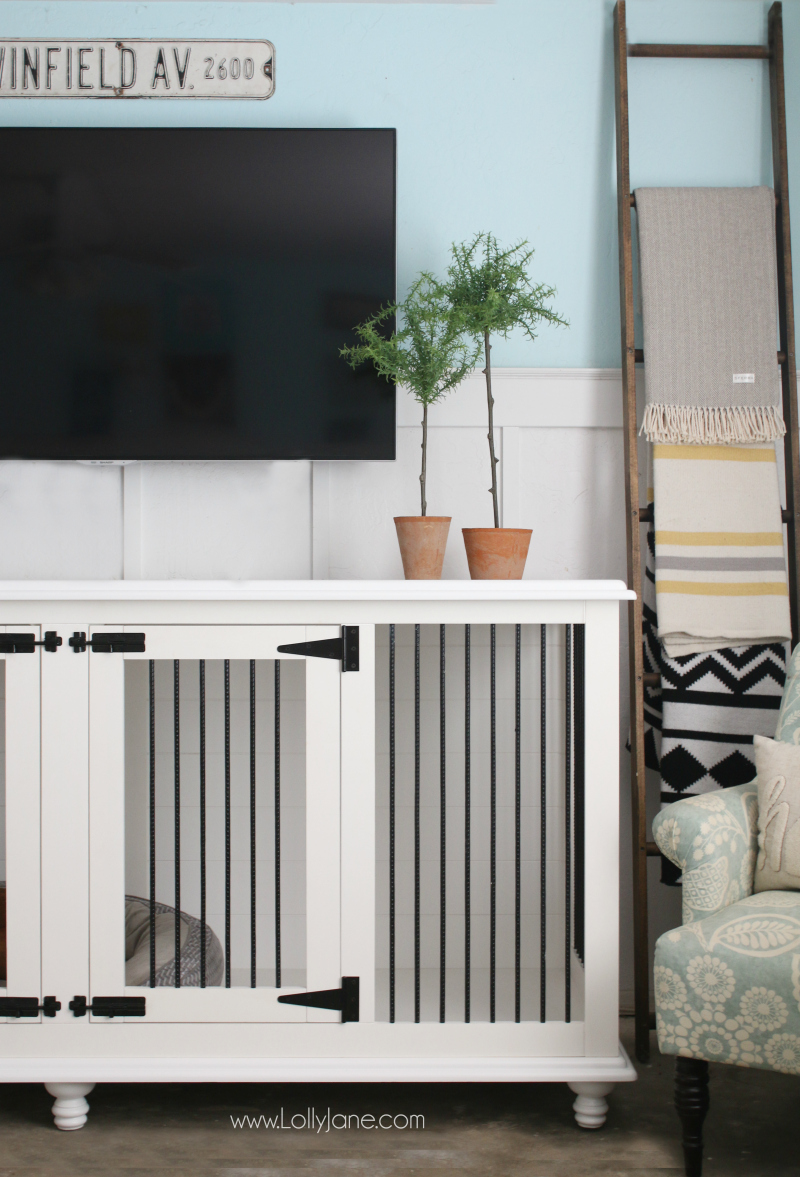 Even though we don't plan on getting a second dog (Hanah doesn't exactly get along with civilian four-legged friends), we love that she has plenty of space to roam around. Her current kennel is ugly and plastic and boring and is a tight fit. This one is a doggie paradise! She has totally calmed down when people come around because now she can see them from every angle.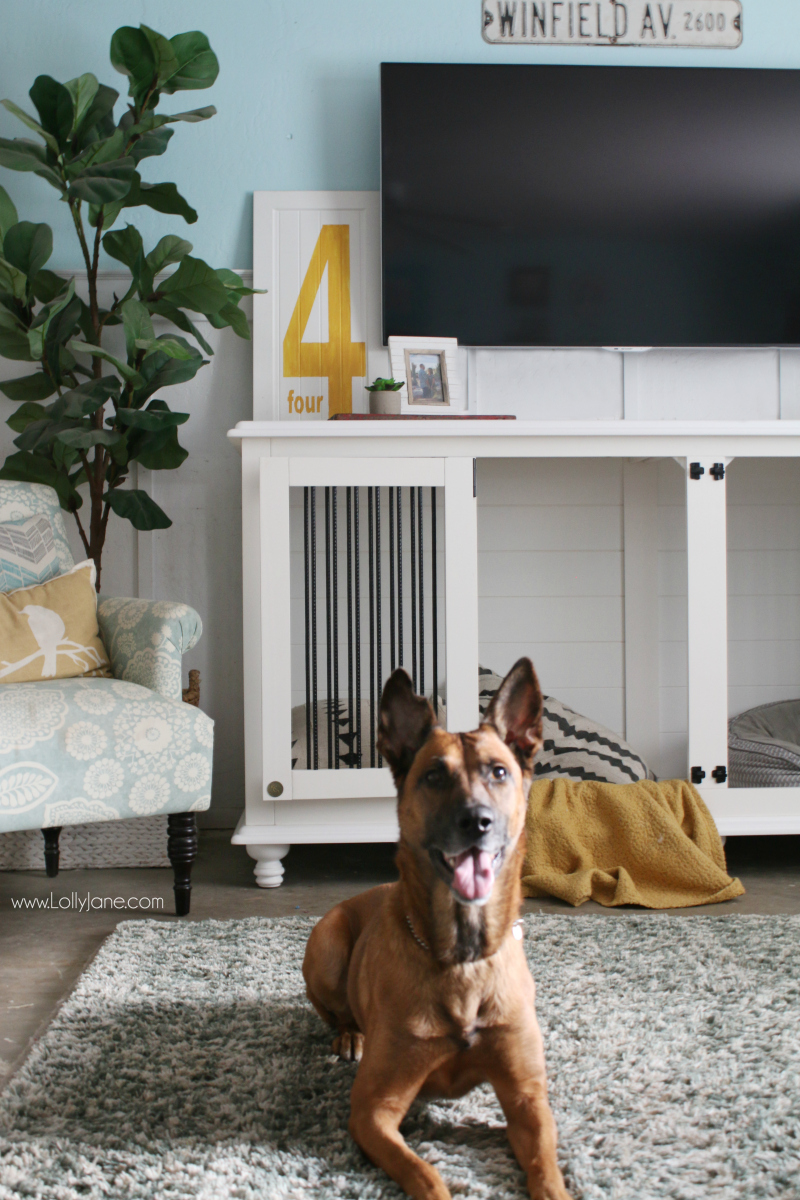 Of course she is happiest when she's out of the kennel.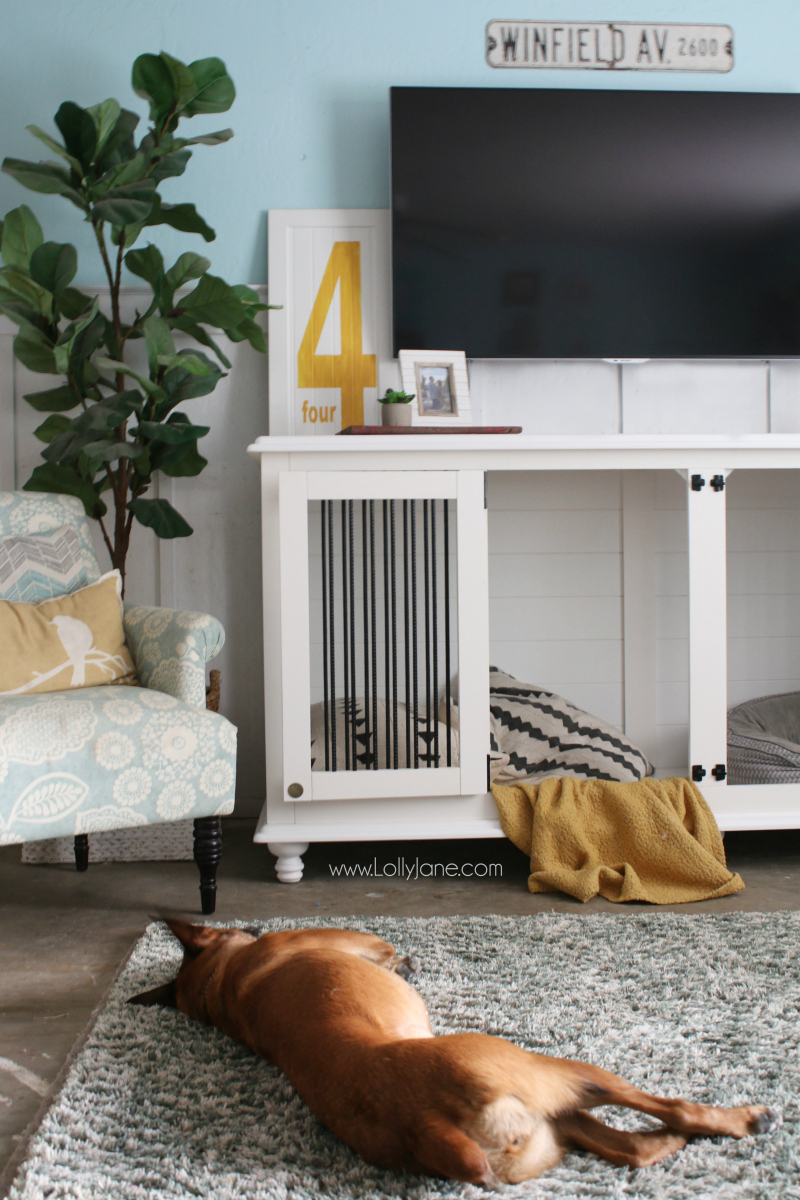 So what do you think? Could you use a doggie den furniture kennel? Visit Rothman & Co for a huge variety to visit your space. Use LOLLYJANEDOGGIEDEN for $50 off while you're there! They're already on sale so you can double up 🙂