7 Dog Shedding Home Remedies that Work!
Looking for ways to keep your house fur free? We've got 7 dog shedding home remedies that will help keep Fido clean, healthy and best of all, less shed!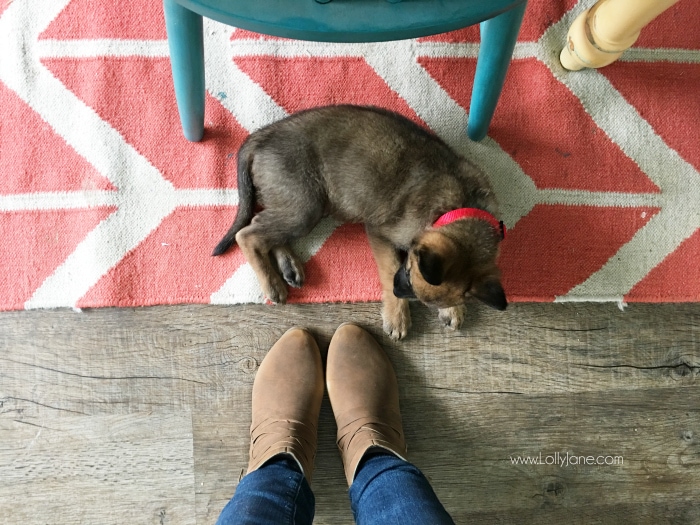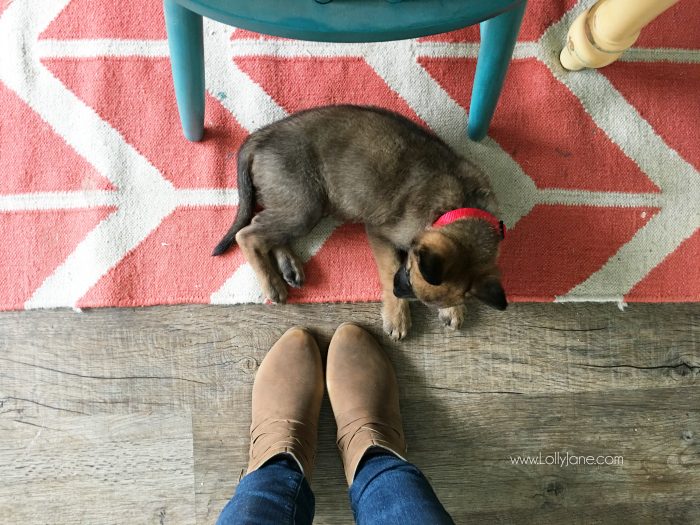 In 2016 we welcomed a "killer" police dog into our home…and by killer, I mean the sweetest, most social dog I've ever met yet! It was an interesting transition to welcome Hannah in.
She's got 2 sides to her: the perfectly trained military hyper-obedient side but also her loveable, playful, social side. Han is a Belgian Malinois who has free reign of the home when she's not working alongside my husband.
She spreads out all over the couch, our bed, the kids' beds, anywhere she pleases, lol! We miss her when she's working so my husband surprised the kids last week with Jango, a 6 week old Mal. Two shedders in the house, ack!
So I decided to research some home remedies to keep their hair to themselves.
7 Dog Shedding Home Remedies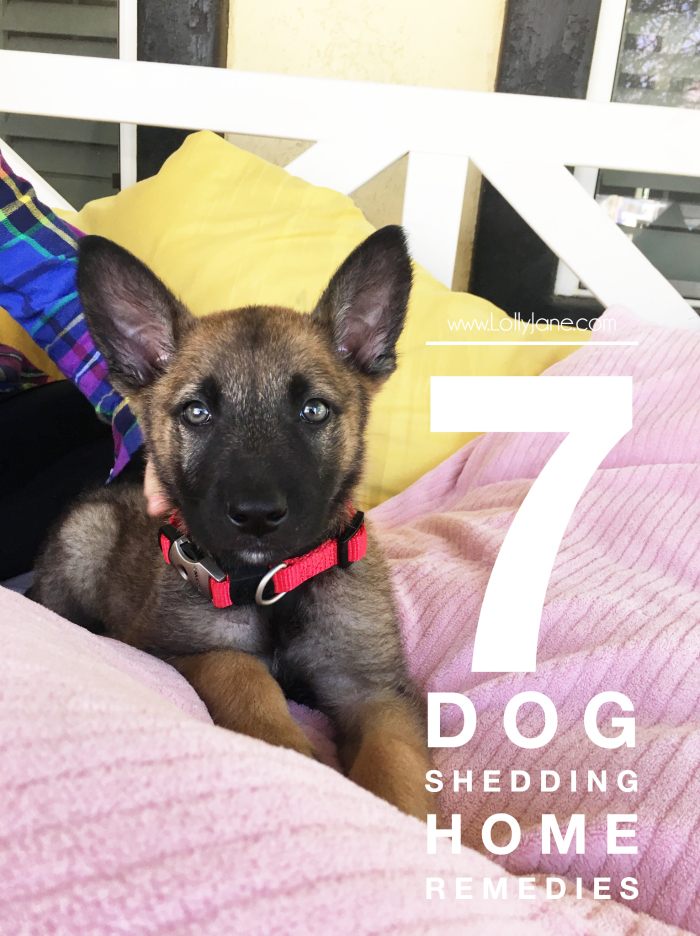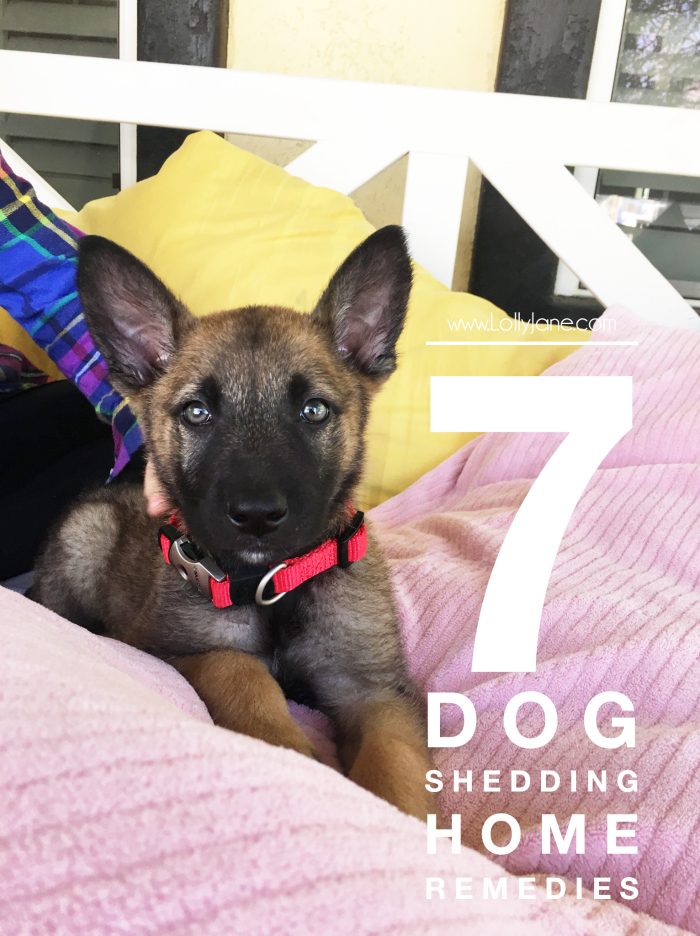 1. Vacuum
First and foremost: you need a great vacuum routine which one of the best dog shedding home remedies. My all time FAVORITE vac is the Swiffer®Sweep and Vac Floor Vac™. We were introduced to this nifty little vacuum in NYC by Swiffer themselves. It makes dealing with dog shedding an as-you-go basis. No plugging the vacuum in and no cord tangled. It's simply brilliant: it sucks up the bigger pieces of dirt but catches EVERYTHING with its Swiffer® Sweeper™ Dry Pad Refills. NOTHING gets past it. I've been using it exclusively for 4 months to test it and haven't pulled out the Shark once. (We don't have any carpet in the house so this is PERFECT for my family.) Here is how Jango eats…with his foot IN the bowl, ha!! No wonder he makes a mess. But no worries, we've got you covered for easy clean up.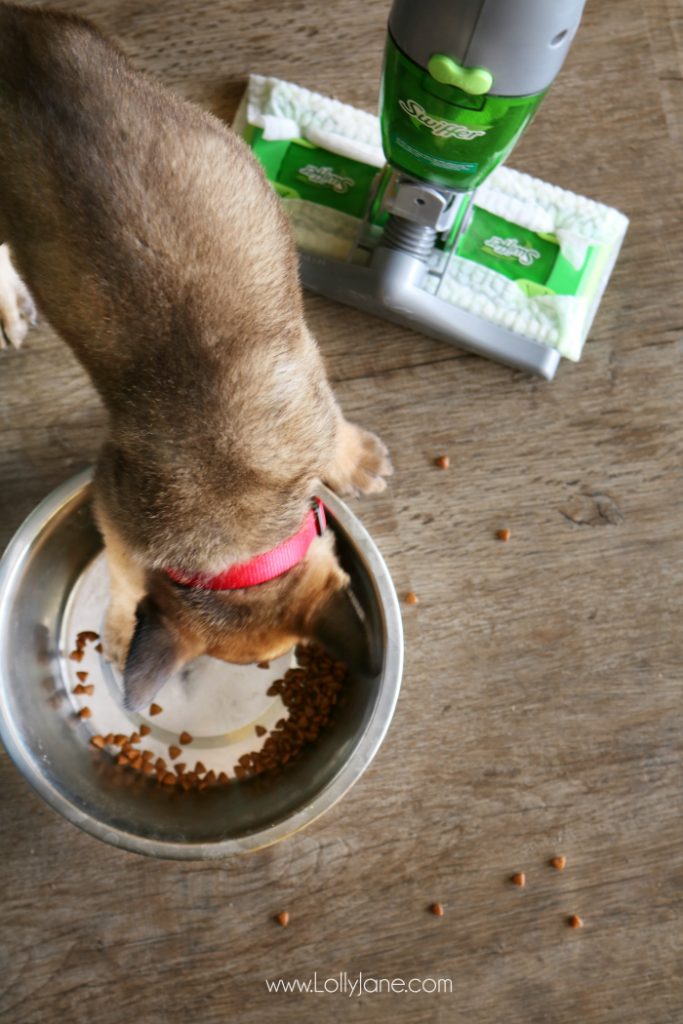 Bonus Tip: Fabric Softener Sheets.
You've got the goods in place with your easy to use Swiffer Vac, now try this hack: swap your Swiffer Pads for a fabric softener sheet and run it along the baseboard. It leaves behind a coating that repels future dust and pet hair.
2. Healthy Food
Start with Our vet recommends Science Diet Active for our dogs…because if you own a Mal, you KNOW how active they are! Your dog needs plenty of nutrients in their food and a consistent diet prevents shedding.

3. Add Olive Oil to Food.
Add a tablespoon of olive oil to your dog's food every day. It contains omega-3 fatty acids which conditions their skin and coat. Healthy coats equal less fur equals win-win.
4. Add Molasses to Food.
Did you know that molasses can reduce shedding? This may be a tastier option for your furry friend: 1 tsp per 10 lbs.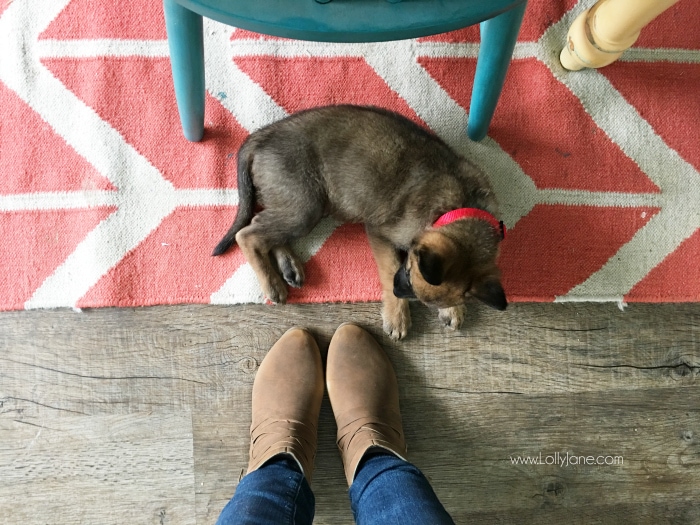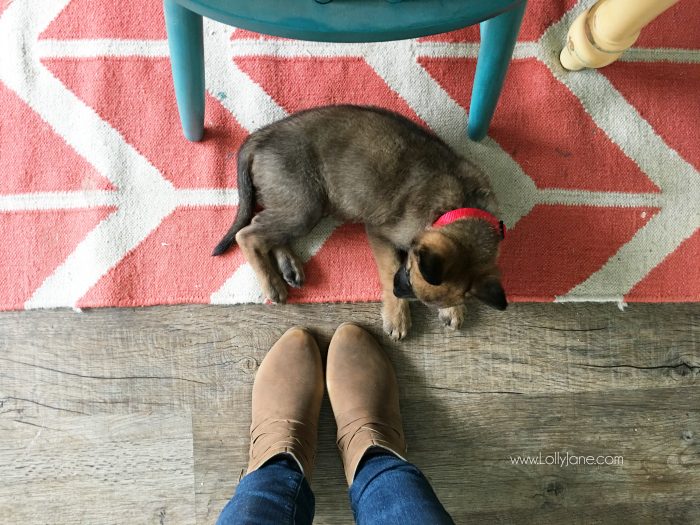 5. Brush regularly.
Ms. K9 came with a FURminator. Sounds a little like Terminator which  made me nervous to use it but the prior police sergeant who brought Hannah over to meet us said it's important to use every 3 days. It's a great bonding experience between dog and owner and also keeps her loose hairs at bay. We hit it hard in the changing seasons and brush her for at least 5 minutes.
6. Bathe regularly.
Hannah is around a lot of icky situations so she gets a warm bath weekly. This is a great way to loosen all that extra fur to prevent it from the corners of your kitchen. Our vet recommended this Oatmeal Dog Shampoo. Bonus: it smells great!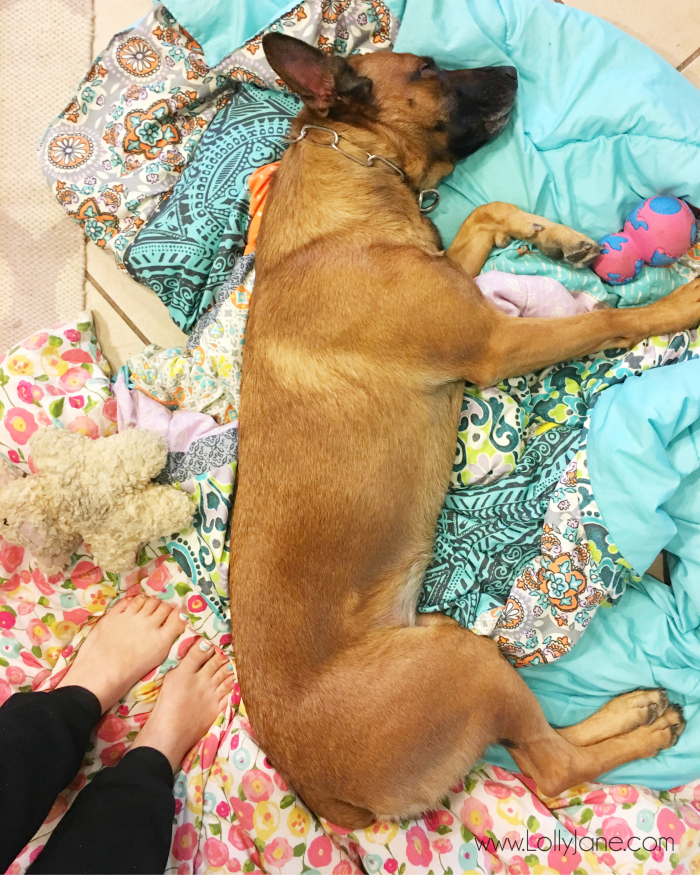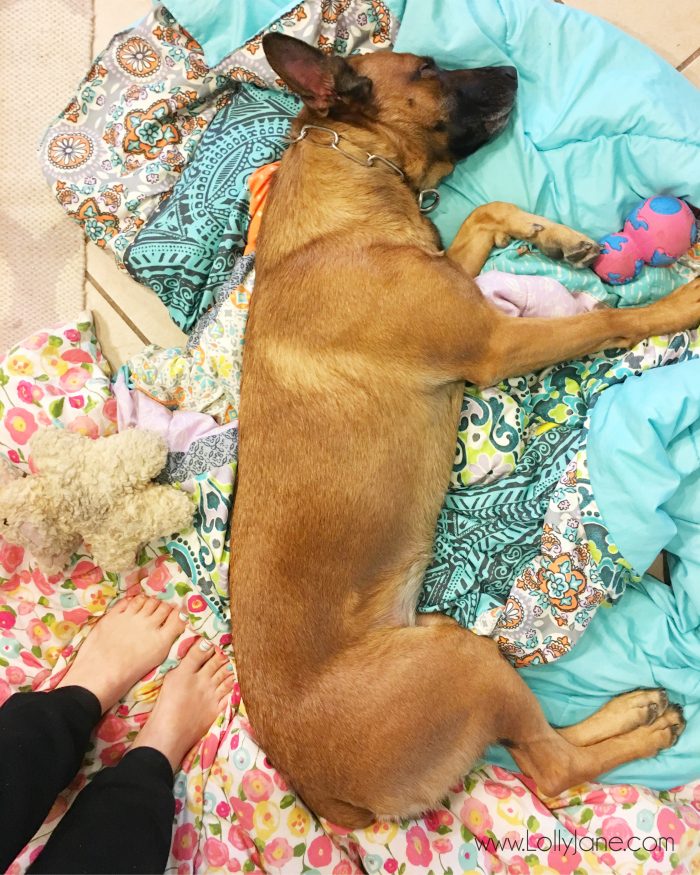 7. Air Purifier.
We've yet to do this personally but since Hannah sleeps in our room, this is a good idea for us to. It'll filter dust and allergens while you sleep. My husband gets bad allergies in the spring so I bet this could benefit him as well. Heads up: You've got to change the filters but this purifier has good reviews.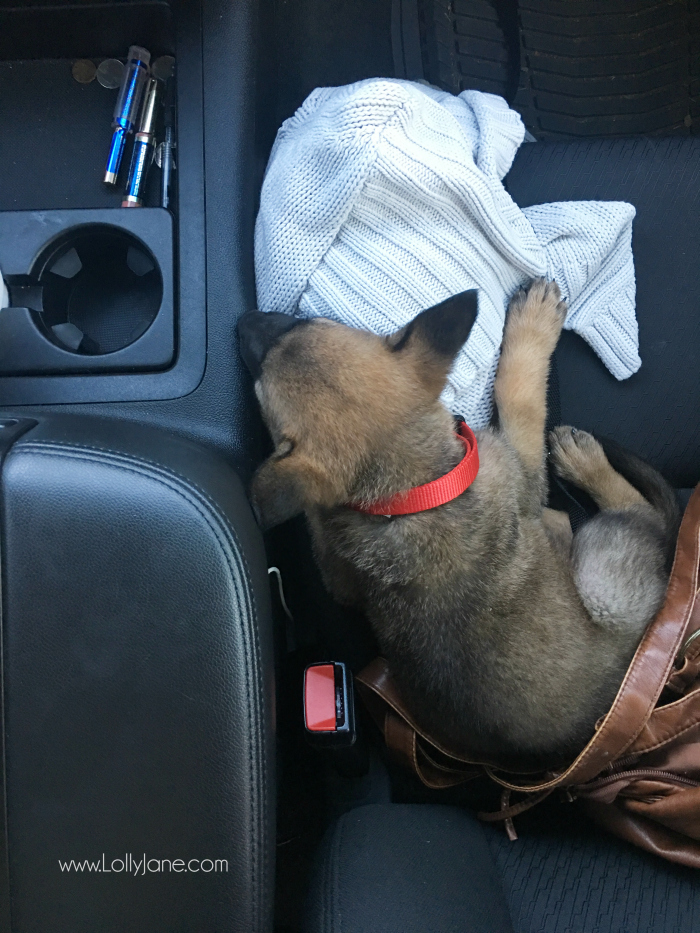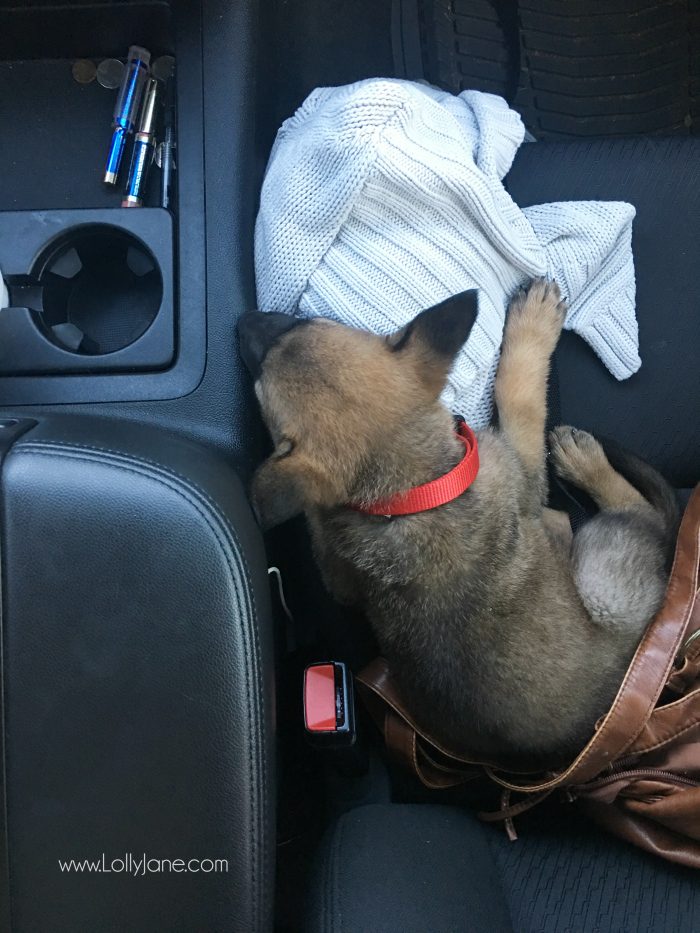 Question for you: