Colorful Yarn Wrapped Trees
We've been using yarn a lot this season.  I love how soft it is!  When FloraCraft's monthly challenge was to use trees and these adorable wrap lights for party decor, we knew we wanted to use yarn as a centerpiece.  We love color…just check out Kelli's craft room full of it!  The colors of these mini trees are perfect since we can continue to use them year round, not just for Christmas.  We think  yarn wrapped trees would rock a New Years party too!  The best part is there is no gluing required!! You know it's the most wonderful time of the year when you don't have to use glue (;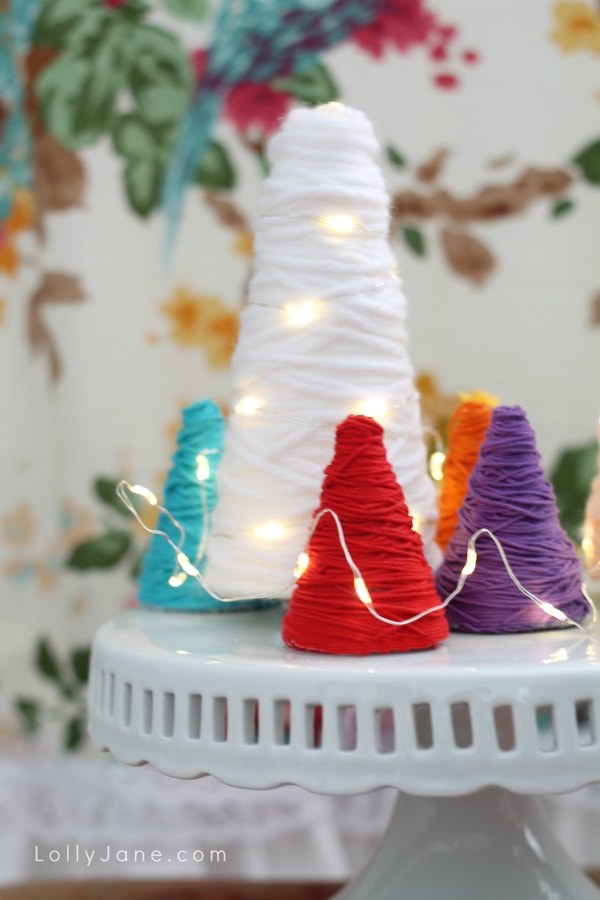 Supplies:
Make It: Fun® Foam mini cones (6 pack)
Make It: Fun® Foam medium cones (2 pack)
Design it: LED ®  Light Strands (3 total)
white yarn
mini yarn (assorted colors)
scissors
pins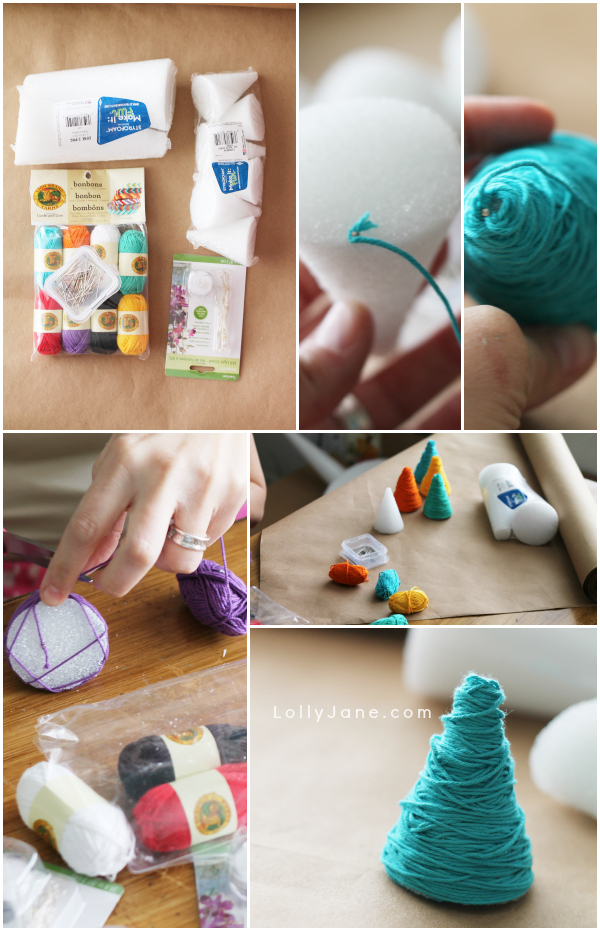 Directions:
Start by pinning underneath the cone with the start of the yarn to hold it in place.
Wrap upward, crossing all over where you please.
When you get to the top, wrap small loops and pin in place.
Repeat for multiple cones.
For the lights, start at the top of the cone, pin in place.
Wrap downward in a spiral.
When you get to the bottom of the cone, push the base into the tree, camouflaging the lights and also giving the tree a little height. Smart!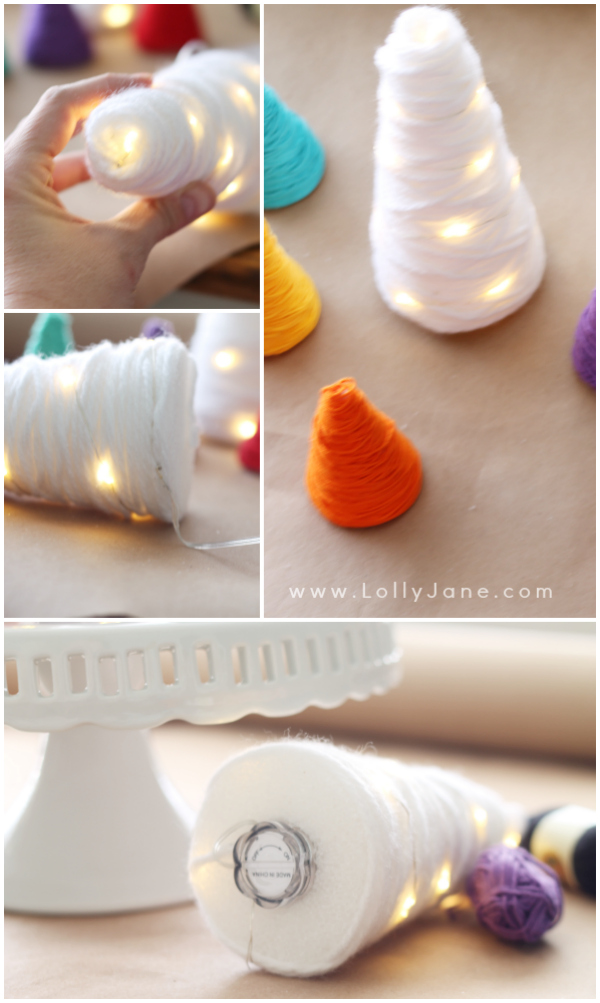 So easy, right?  Just turn the light to the right to turn on, left to turn off. LOVE LOVE LOVE these light strands!!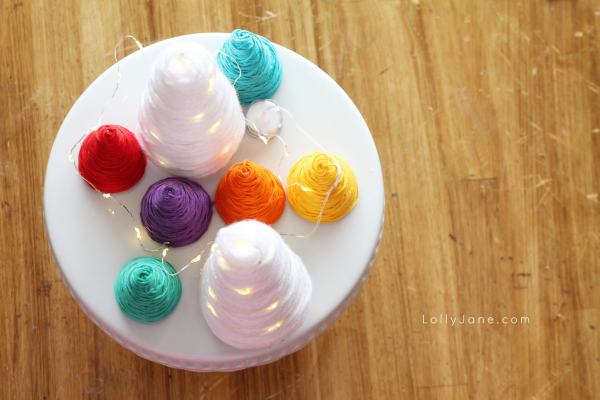 The whole project took us just less than an hour start to finish, we were chatting and wrapping.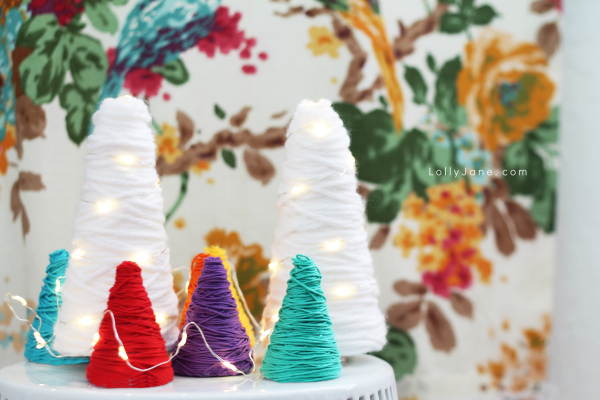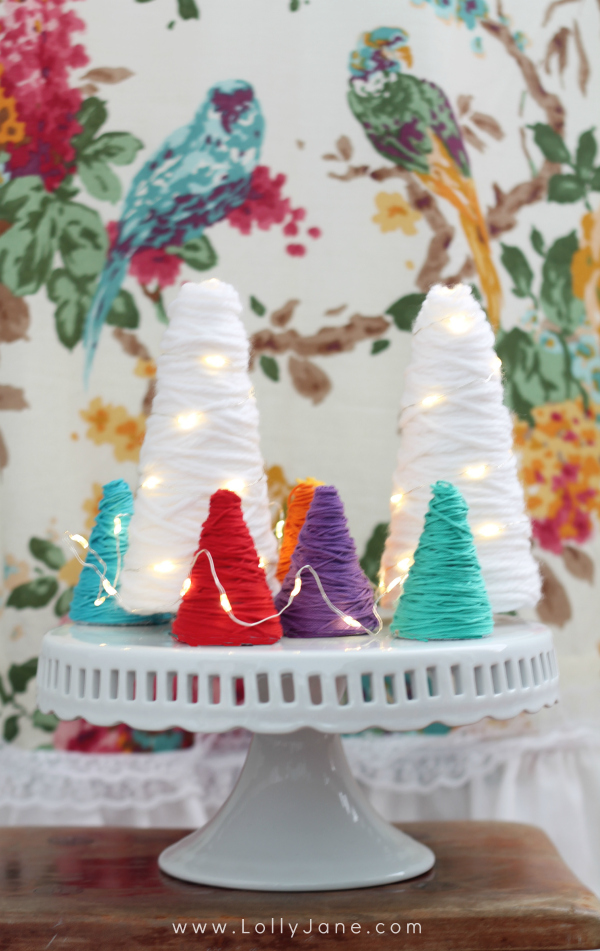 Visit all of our FloraCraft projects we've done over the past few months.  For even more ideas, check out Crafts N Coffee plus Make It Fun! Crafts.  If you liked these trees, you're sure to love our felt scalloped Christmas trees,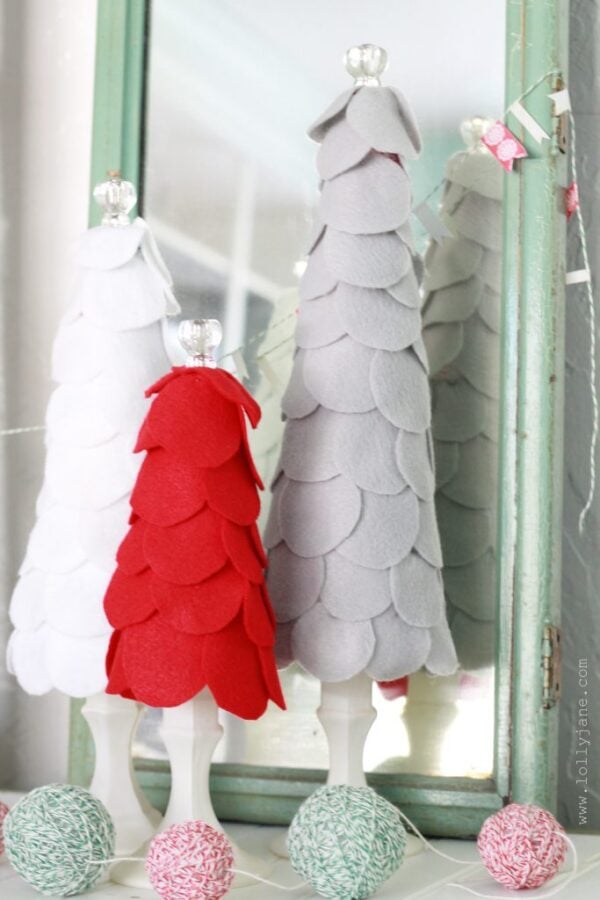 our felt Valentine's Day trees,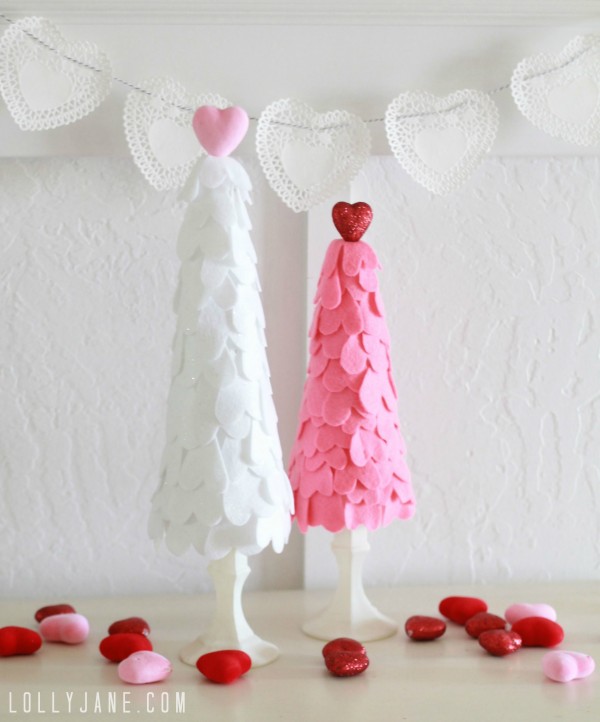 and our shamrock trees!