homemade pumpkin dog treats
Happy dog days! In honor of FALL approaching, and to celebrate our sweet new female Boston, Pepper, we're sharing a yummy batch of homemade pumpkin dog treats your pooch will be sure to love. Bonus! We have a free printable dog tags to gift it to that special dog lover in your life. Aww.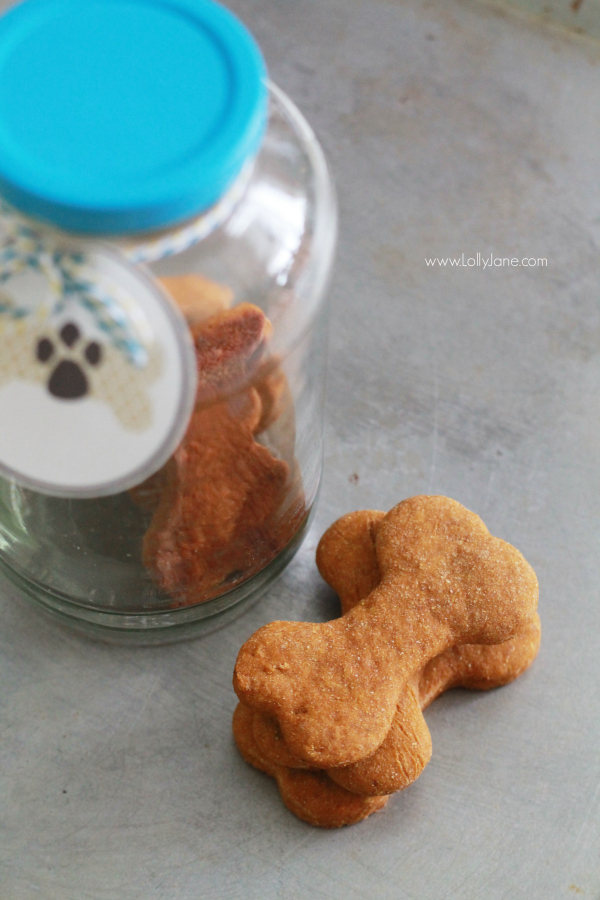 You'll probably have everything on hand to whip up these dog drool-worthy treats.
Ingredients
1/2 cup organic canned pumpkin
4 tablespoons molasses
4 tablespoons water
2 tablespoons vegetable oil
2 cups whole wheat flour
1/4 teaspoon baking soda
1/4 teaspoon baking powder
1 teaspoon cinnamon
Directions
Preheat the oven to 350 degrees.
Mix the pumpkin, molasses, vegetable oil, and water together in a bowl.
Add the whole wheat flour, baking soda, baking powder, and cinnamon to the mixture and stir until the dough softens.
Place on wheat floured surface and roll with wheat floured rolling pin.
Use cookie cutters to create bone shapes, place on pan until dough is gone.
For hard treats, bake for approximately 25 minutes.  For softer, "pull-apart," chewy treats, bake for 10 minutes.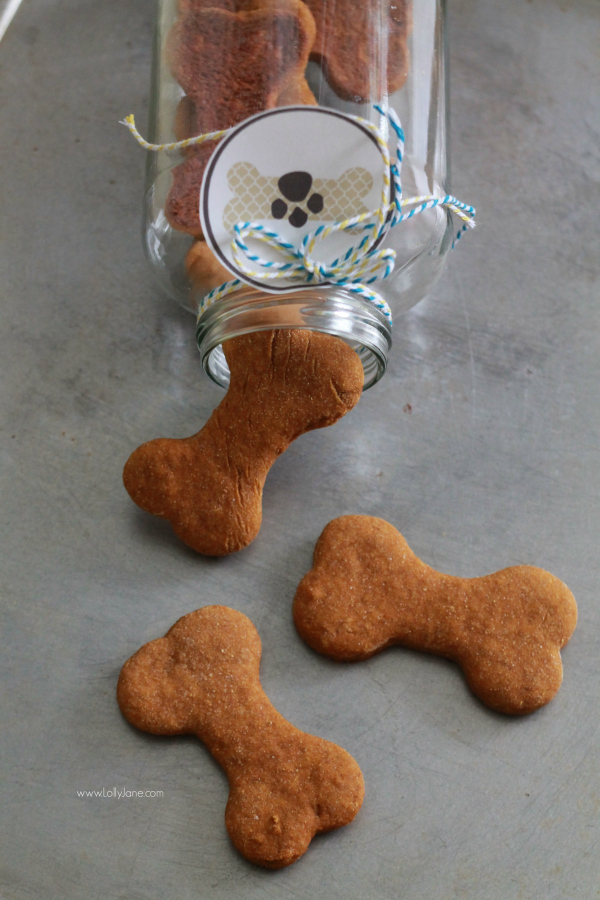 Storage:
Your treats can last for at least 2 months in the refrigerator or 8 months in the freezer.  Just make sure to seal them in an airtight container.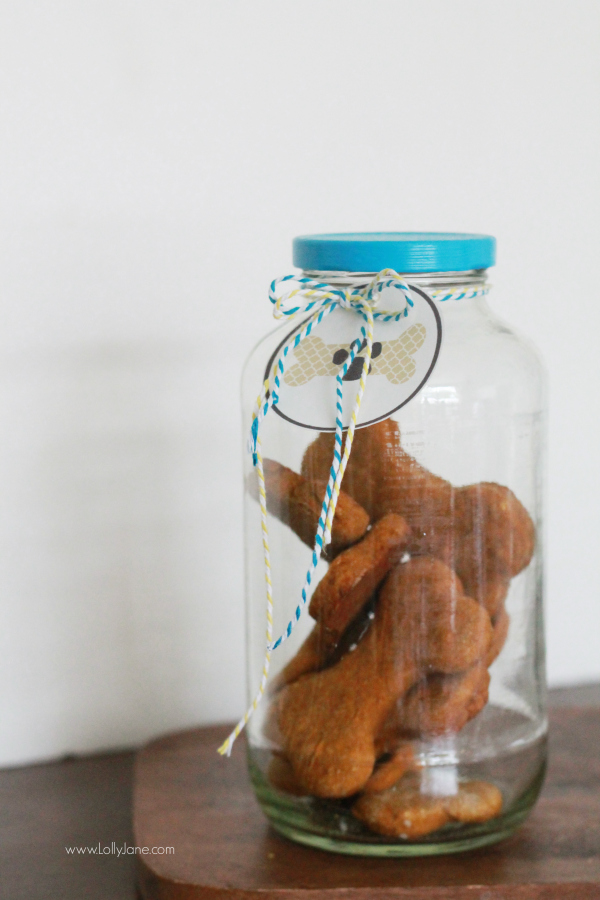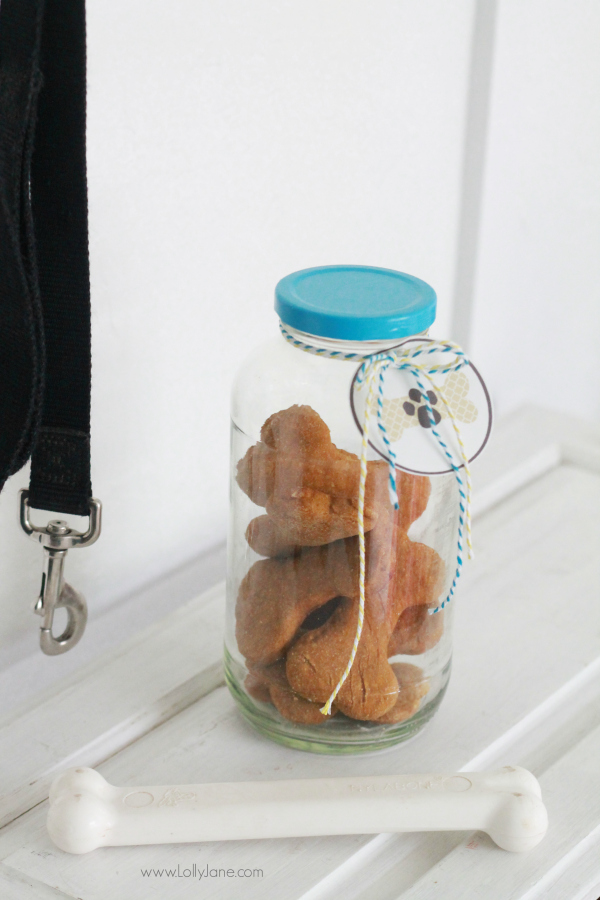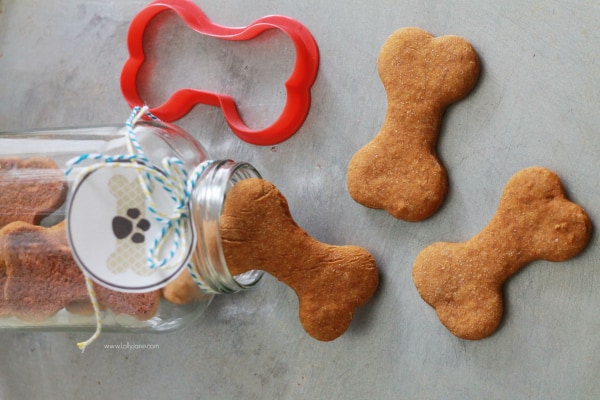 Check out our clever dog food storage trick too!
Visit all of our easy DIY projects!