Light and Airy Lightroom Mobile Presets for Interiors
Save time editing pictures with light and airy presets! From bright and light to subtle and dreamy, download 10 presets for iPhone and Android. Editing made easy, no need to hire out. Quickly take your pictures to the next level. Super easy to install!
Have you ever wondered how others get such perfect looking pictures?
It's all about the E D I T I N G!
Our trick for magazine-worthy pictures is taking pictures in natural light but the magic happens what we edit!
We can quickly apply a filter (aka the preset) to the picture in Lightroom that changes the whole vibe in seconds.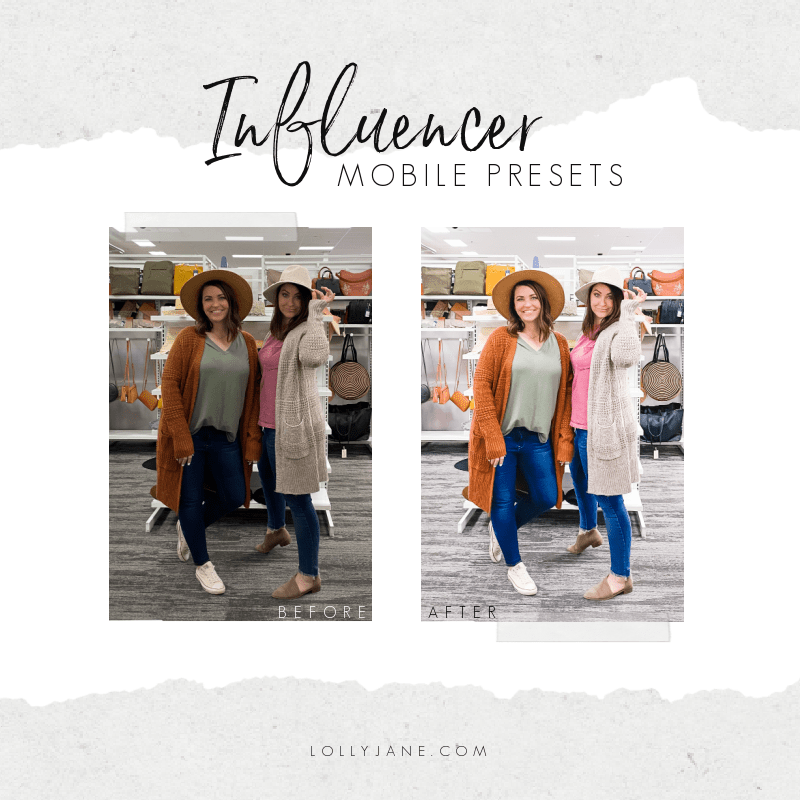 FAQ about lightroom presets
What is a preset? It's a a combination of settings designed to achieve a certain look or style of your photo. You install the preset into your Lightroom app then click on your picture. When you choose a "filter", the pre-determined (pre-set) settings will apply to that photo. Basically, it's a final setting of exposure, white, black, shadows, contrast and highlight adjustments. We've edited thousands of pictures over the years and have a basic look we go for, these 10 presets are a collections of them in one little package for you!
What is Lightroom? Lightroom is a photo editing application from Adobe. Lightroom comes in both desktop and mobile formats. To be honest, desktop is a little tricky for us so we stick with the mobile version for ease.
How do I get Lightroom? The Lightroom mobile app can be downloaded from your Apple or Android App Store.
Can these presets be used on mobile and desktop? No, these presets are designed for Lightroom Mobile App. We do however, edit from our phone and save the high res version to upload to the blog. We also use them exclusively for our Instagram photos.
What phone devices are these presets compatible with? iPhone and Android
If I have issues, who will help me? It Girl Edits offers troubleshooting included in your purchase so you'll be well taken care of.
Can I edit the preset? Yes, you can alter the lighting, color, sharpness & more in the app. You can also straighten in out, too.
WHATS INCLUDED IN THE COLLECTION
We've got 10 light and airy presets to create Instagram worthy pictures with the tap of a button!
These presets are designed for any level of photographers and are recommended for lifestyle and interior photographs.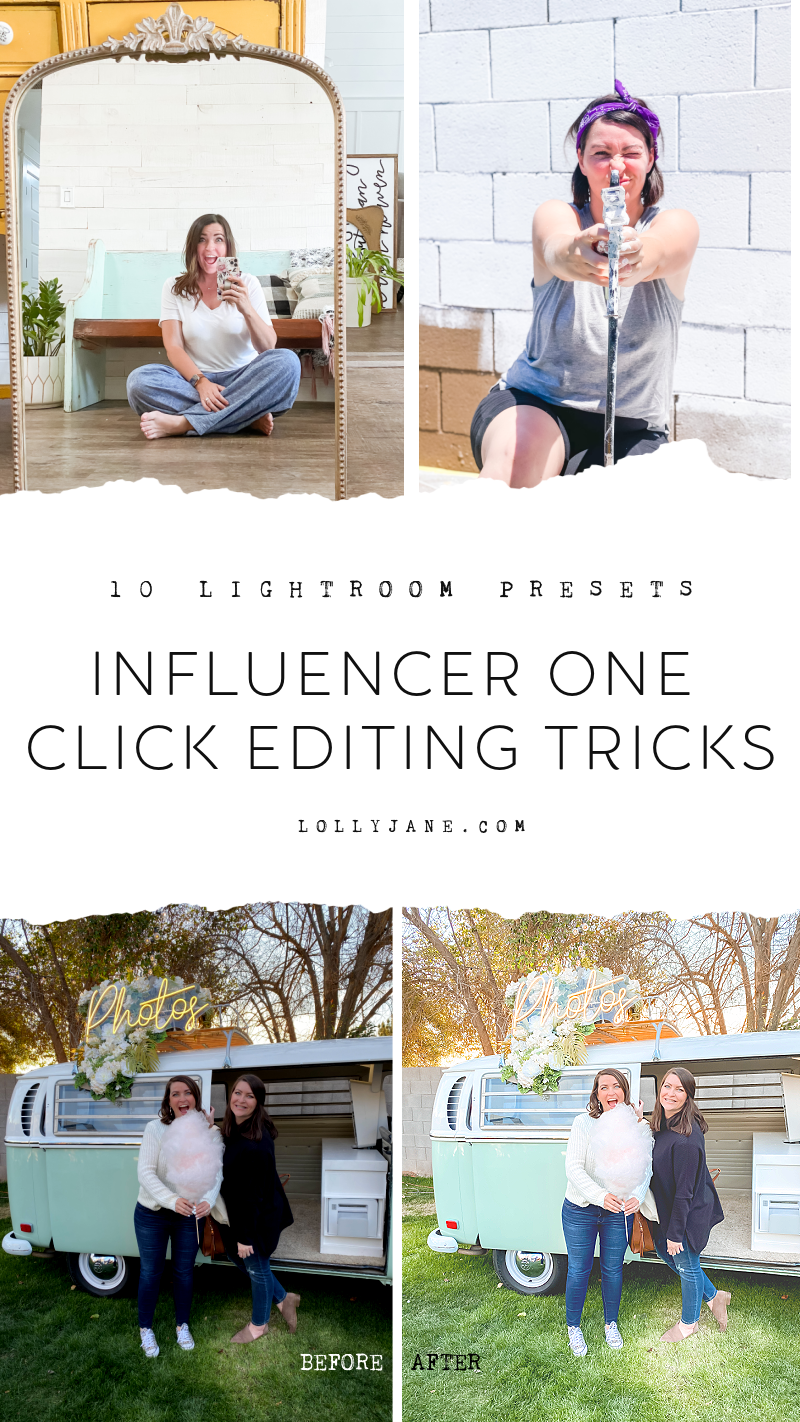 Your purchase includes ten (10) Interior Lightroom Mobile Presets
Lolly Jane Presets
♥ alexa : warm and rich
♥ hallee : bright and crisp
♥ jane : light and airy
♥ junie : peachy vintage vibes
♥ laney : creamy and versatile
♥ lolly : clean and charming
♥ ryleigh : sunny yet soft
♥ sadie : detailed and dusky
♥ siena : creamy and dreamy
how to purchase
Shop Link: You can grab your LJ Presets HERE.
Discount: Use code LOLLYJANE to save $20 off the set! *You can now "slice it in 4" payments so you don't have to pay all at once! ?
WHAT'S INCLUDED
10 Lightroom Presets.
Easy Instructions.
Troubleshooting Support.
highlights
Only requires the free Lightroom mobile app.
Compatible with iPhone & Android.
Instant & Lifetime Access.
how to use presets
Download the FREE Lightroom Mobile App.
Follow the step by step install guide below.
Edit dreamy photos with the tap of a button!
how to install presets on lightroom app
After your purchase, follow these steps:
Click the .dng file.
Click "Copy to Lightroom CC".
Once opened in Lightroom, click the 3 dots "…" in the upper righthand corner and select "create preset".
Name your preset and click the checkmark in the upper righthand corner to save.
Do this for each .dng file attached.
Then just navigate to "presets" in the app so you can test each preset!
PIN for later
We'd love for your friends and family to check out our easy to use presets too, please pin for later! xo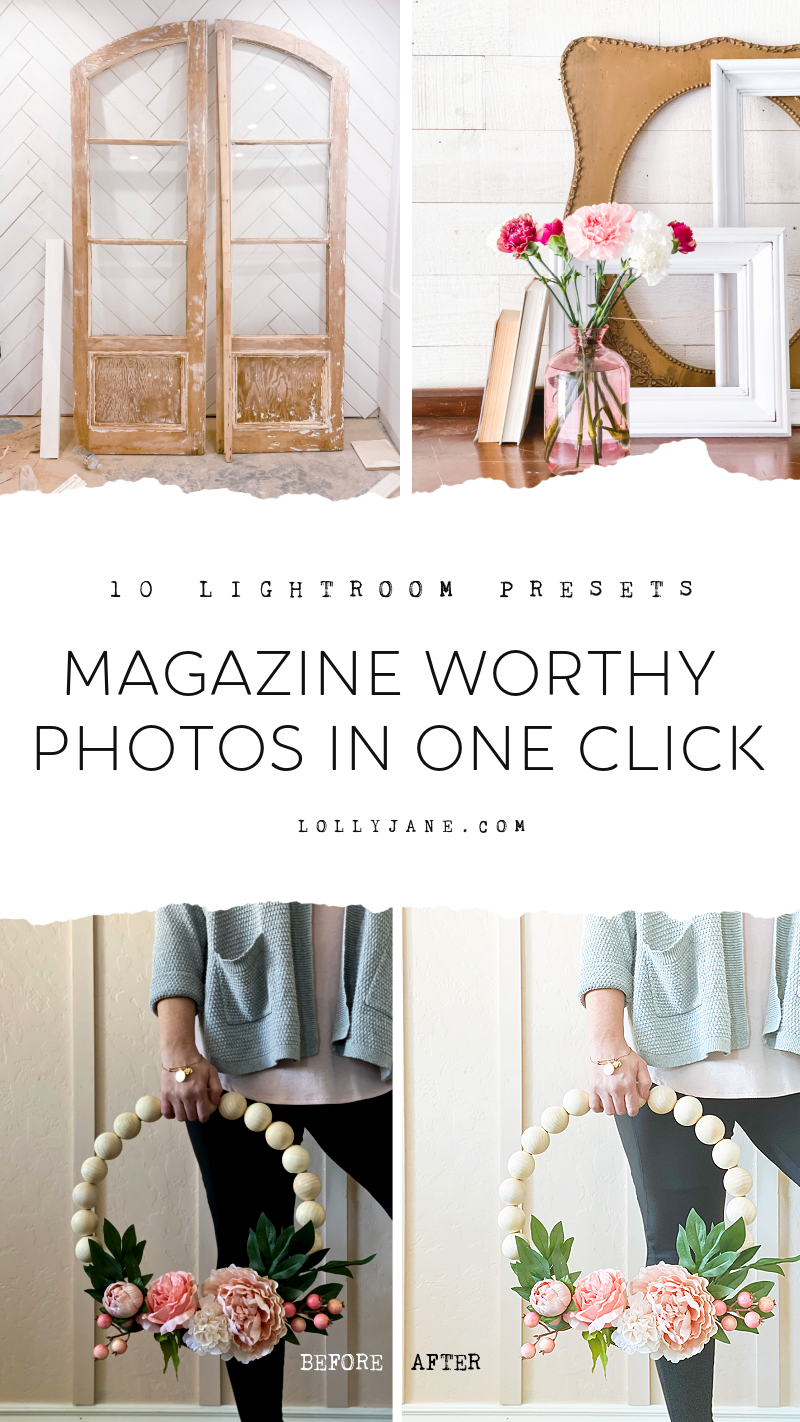 MORE PHOTO POSTS YOU'LL LOVE: