Christmas decorating tips
Last week we talked about Christmas decor. We shared tutorials for decorating with ornaments, embroidery hoop decor, a fun Christmas countdown board, some easy felt scalloped Christmas trees and even 100 family time ideas to do while kids are on break. Need an easy recipe? We made some yummy Ritz dipped cheesecake cups and even have a free gift tag printables with those goodies! Phew! Busy week. Today I'll share a couple Christmas decorating tips that will hopefully benefit you!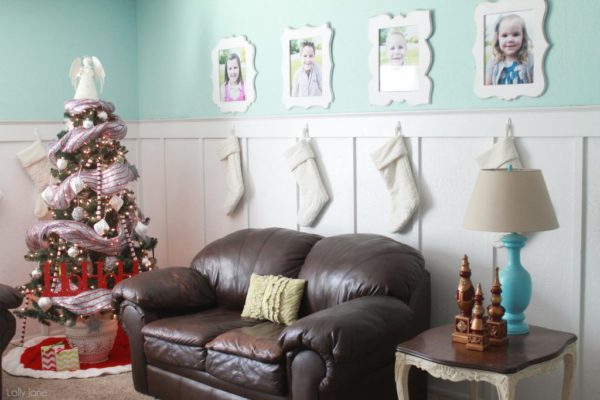 First up, I stole this tip from Kristi. I was asking here where I should hang my stockings since we don't have a mantel. She suggested removable command strips under each kids picture so they knew whose was whose. Brilliant girl. (You may have noticed I moved my family room around, here's the before. And here's my coffee table makeover post too!)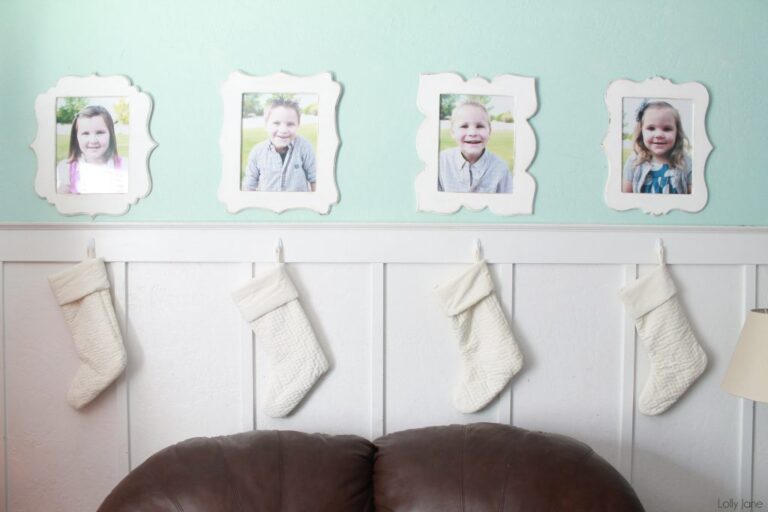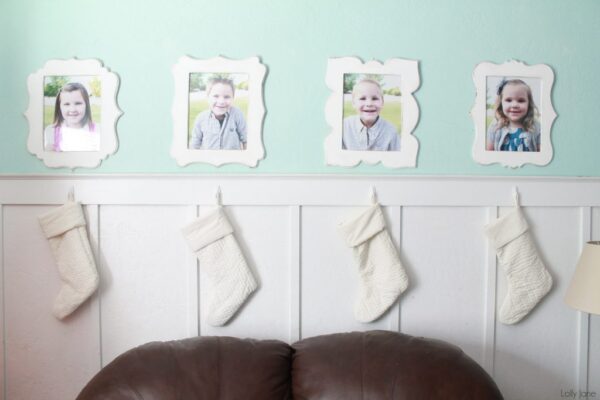 I'm sure we're not the first to think of it but it worked like a charm! (Like the frames? They're from Cut It Out Already and you can read another trick how to hang them here!)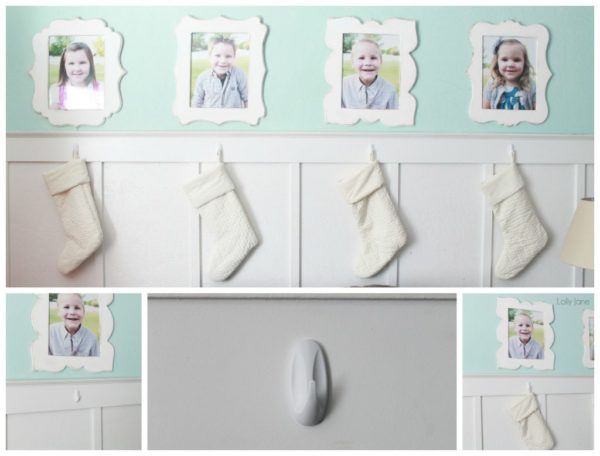 Another quick change I made to my standard Christmas tree was switching out the base. Instead of a boring stand, I set my tree in a ceramic planter. It was a Big Lots find from years ago that's been sitting on my porch unused.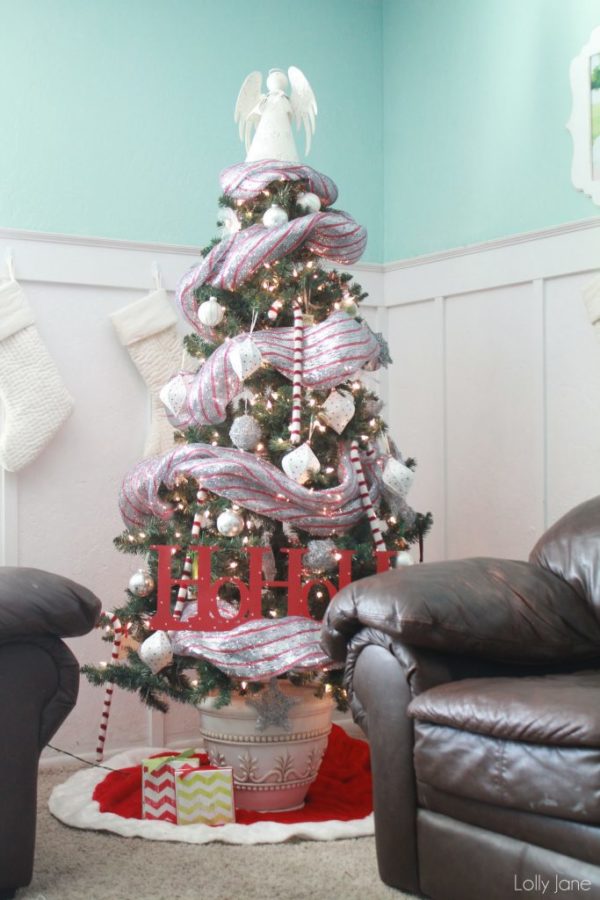 Oh do you spy those fake chevron presents? Those were quick and easy to make! And I haven't even started Christmas shopping sooo, yah…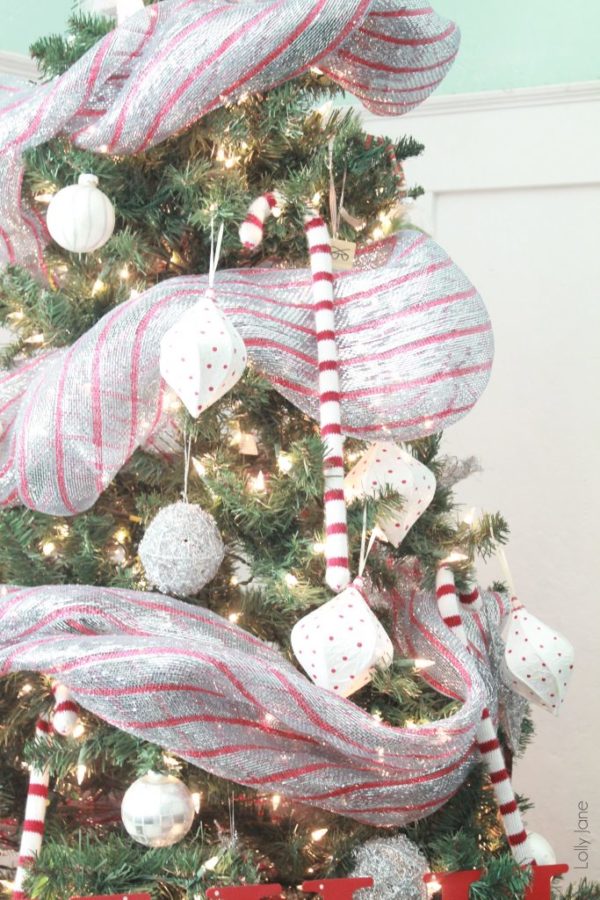 Here's a close up of my simple tree. I used Deco Mesh for the first time. This is such a Utah thing!! I've never heard of it until my cute sister in law Denise turned me onto it. I'm sure I didn't use it correctly BUUUUUT…turns out this was one whole roll. I got it on clearance at a super discount and will have to stock up again as we'll be in Utah again for a white Christmas, whoop!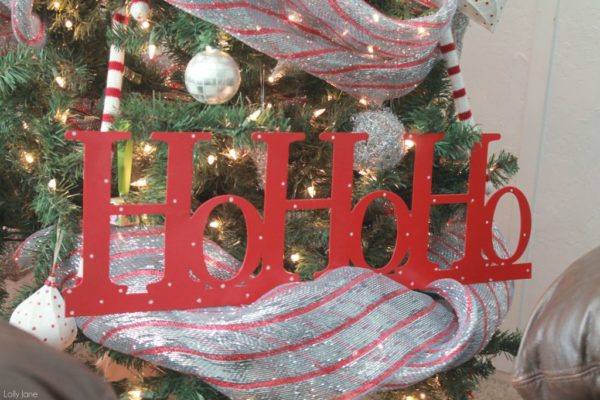 This is a fun metal sign I got from a boutique clearance sale. It's made to slip into an interchangeable stand for different seasons but I was too cheap to buy the stand so I put it on my tree every year.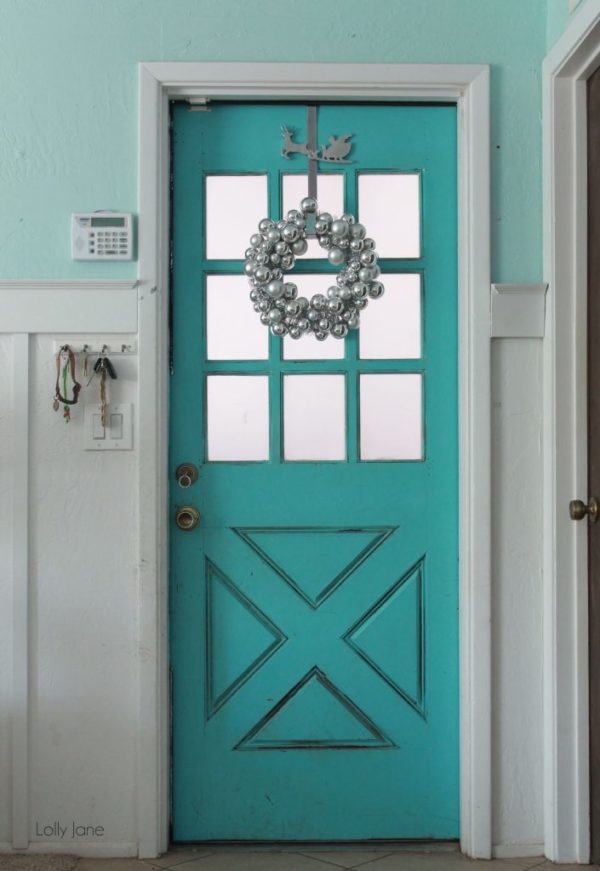 I put a wreath + hanger on my lovely turquoise farmhouse door. It was a Target clearance find forever ago. Simple.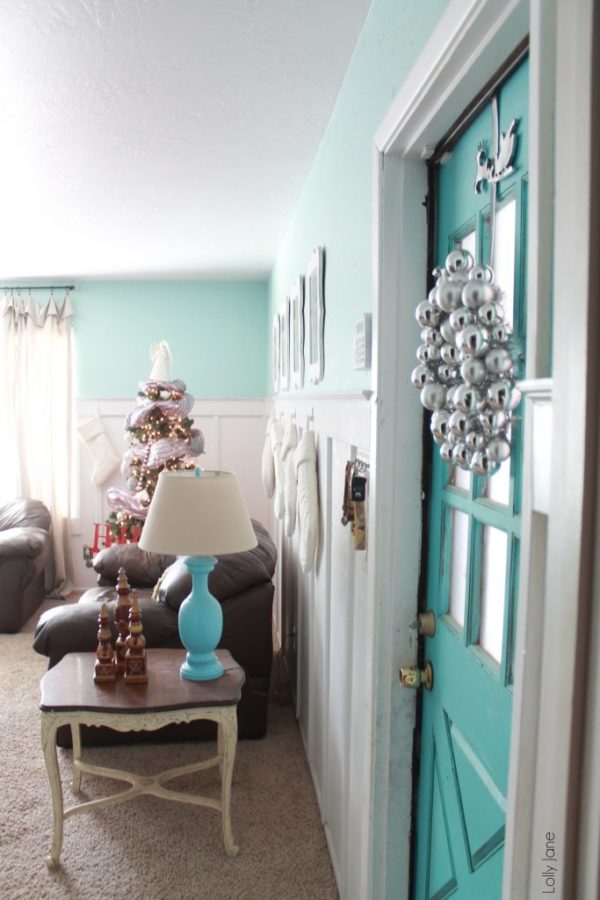 So there you go! Hopefully these tips have helped make a small difference when decorating for Christmas. If only I had tips for being done shopping already, argh! SO MUCH to do!! Have you finished shopping? Oh wait, don't answer that if it's a yes so I don't feel like a bigger dork, ah hahah!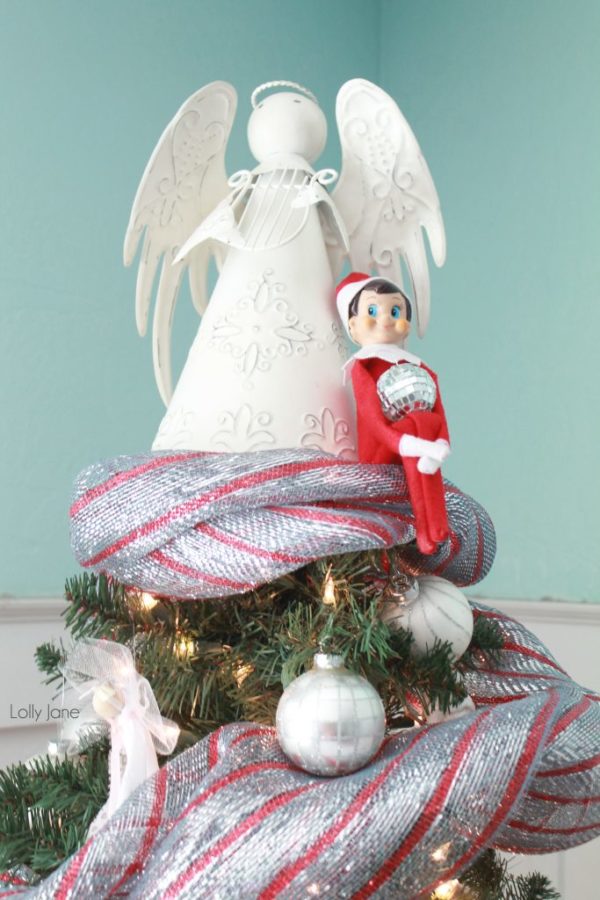 ps: Our elf, Bipsy, says hi. There are a lot of haters out there I've been seeing on facebook and instagram. Guess what? Our elf isn't naughty, so there! He simply pops up in new spots in the morning and reports to Santa at night. Do you like your elf on a shelf??