Okay you guys, I have a confession: Sometimes I prefer a Little Debbie snack cake vs. a hand baked treat.  It's true!  I know Kelli will splurge with me when offered soooo I thought maybe there are some of you who also enjoy these yummy waxy treats tree'ts? 😉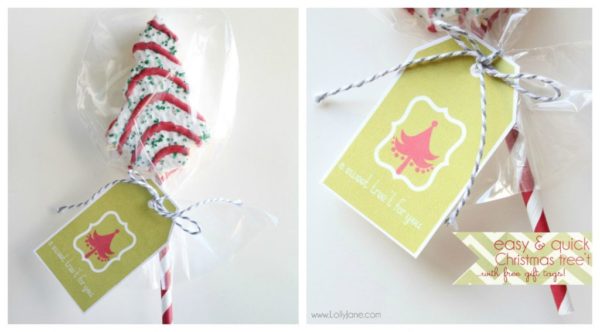 No?  How about a free gift tag then for a tree treat you're planning to make this holiday season?  Yes!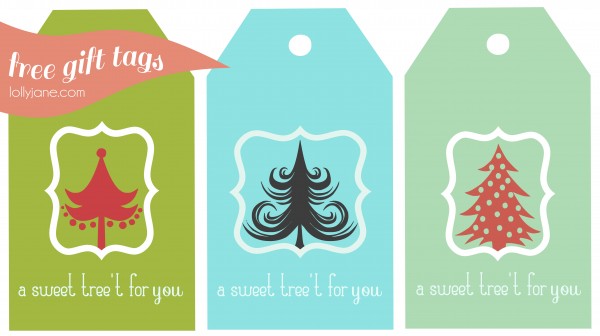 I gotta say, it sure is nice to quickly rewrap them, tie on a cute tag and get out the door if you're in a hurry!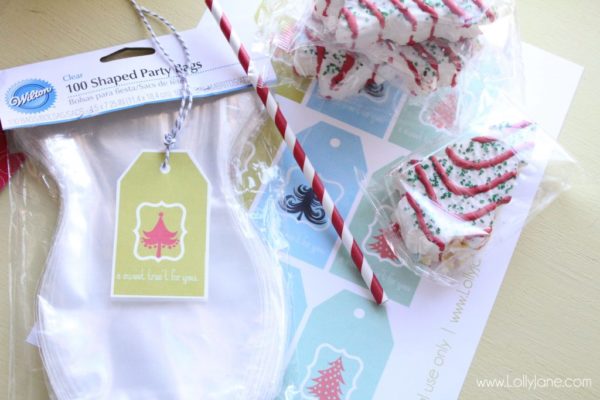 LOL!  But, if you are baking a handmade treat in the shape of Christmas trees, these are the perfect tags to tie on.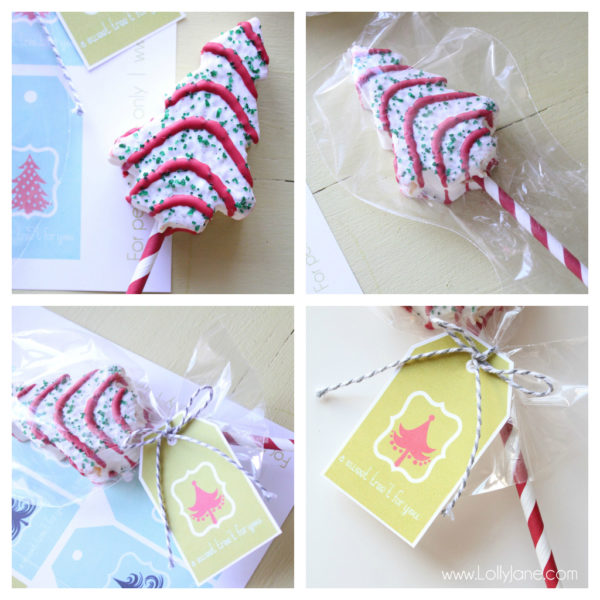 Simply print the image below on 8.5×11 white card stock.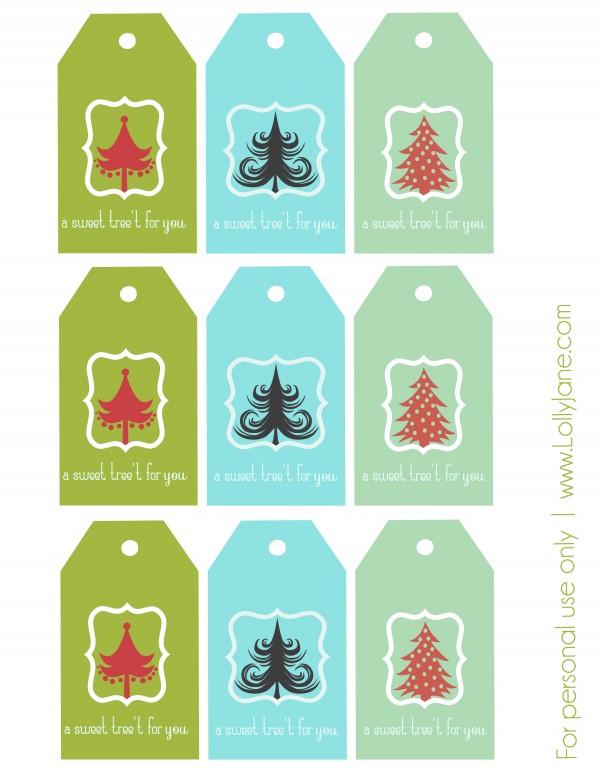 Tomorrow we'll take a peek at some handmade goodness I would love to bake this holiday season that would also coordinate perfectly with these tags… you know, if you don't prefer the store bought snack cakes 😉
See you then! XO