diy cactus drink stirrer sticks

Cacti are all the rage right now and since I'm an Arizona native, I have a love for these prickly plants! Living next door to my parents and across the street from our oldest brother, I am constantly hosting impromptu get togethers and wanted to spruce up my drinks a bit without too much fuss. These DIY Cactus Drink Stirrer Sticks are cute enough for a Friendsday Night in with the girls but still masculine enough for my brother to mix his drink with!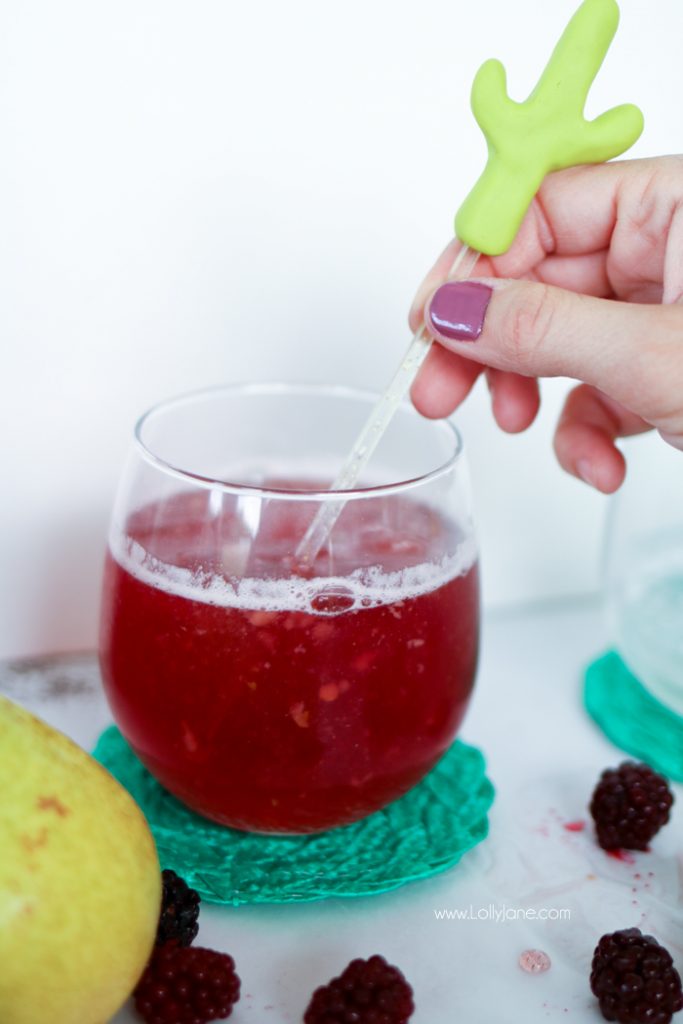 To make your own stirrer sticks you'll just need 3 things:
Plastic Stirrer, (optional: paper or bendy straws)
Polymer Clay
Oven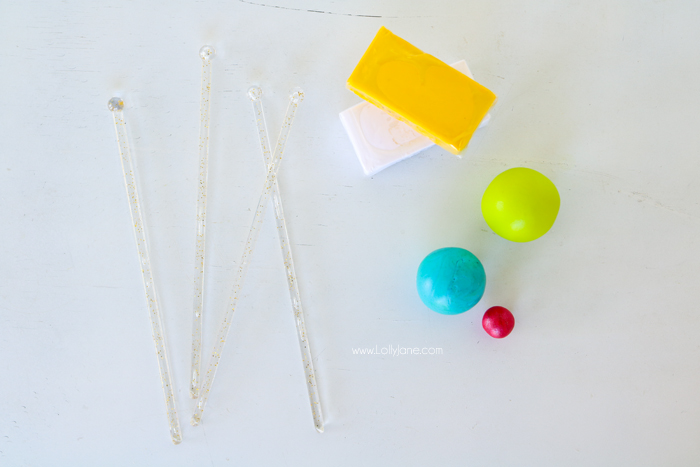 Preheat oven to 250 degrees.
Mold clay into cactus shapes.
Insert stirrer into clay prior to baking.
Bake cactus for 25 minutes, cool.
Place cactus on top of stirrer sticks.
Mix drinks in style!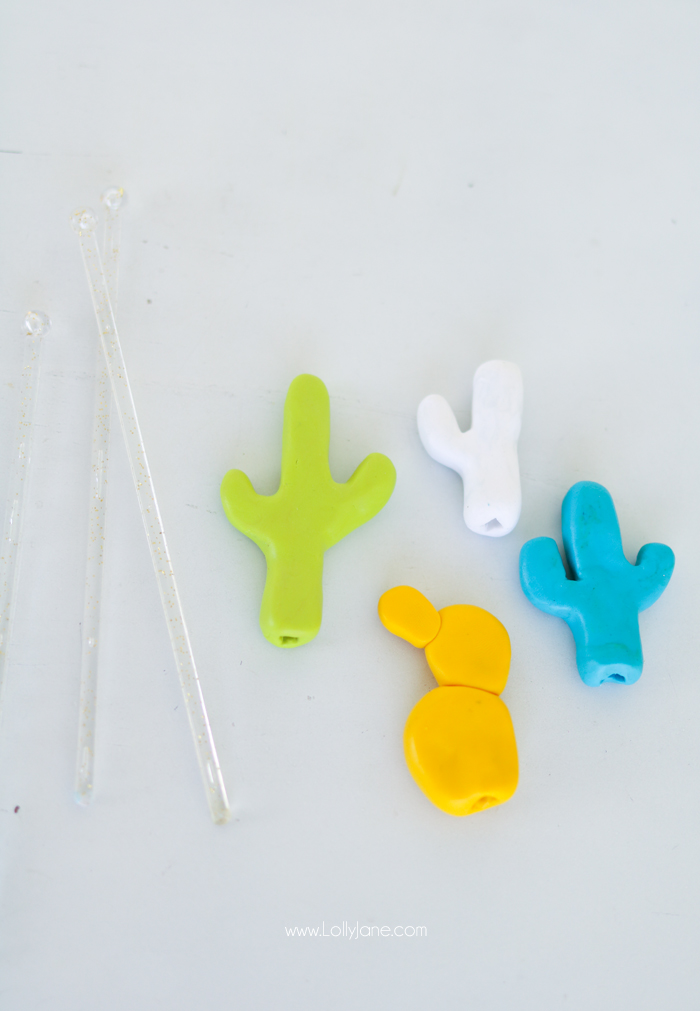 Aren't these so cute?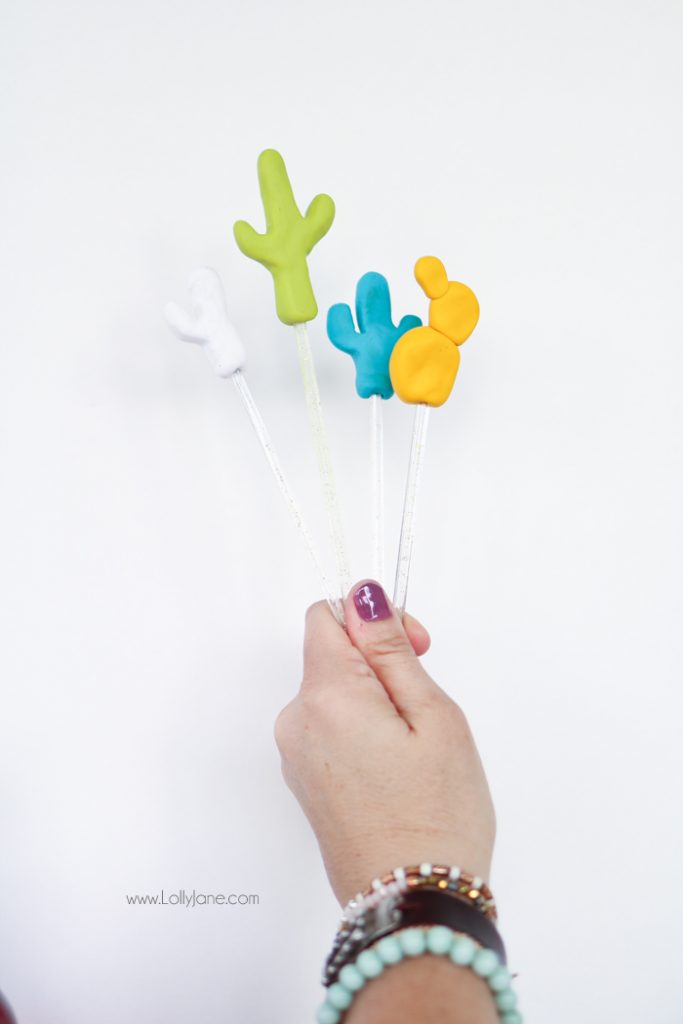 We've concocted an easy non-alcoholic drink with bits of pear and blackberries with a zesty limey taste we've nicknamed Berry Prickly Pear… paired with IZZE® Sparkling Blackberry it is seriously refreshing!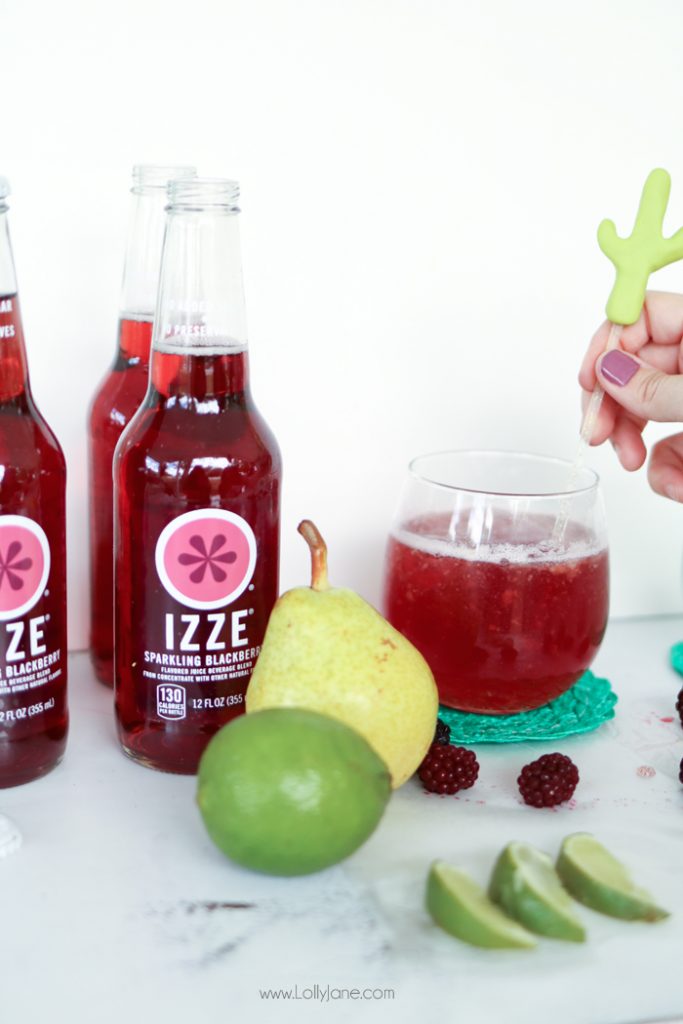 Ingredients:
1 Pear
1 lime
IZZE® Sparkling Blackberry
1 Tbs. Water
Blackberries (garnish)
Directions:
Cut up pear in chunks.
Add pear + water into blender.
Cut lime in half, squeeze over.
Blend or puree until smooth.
Pour IZZE® into glass with ice.
Add 1 tbs. prickly pear puree into IZZE® drink, stir.
Garnish with fresh or frozen blackberries.
Sip and enjoy!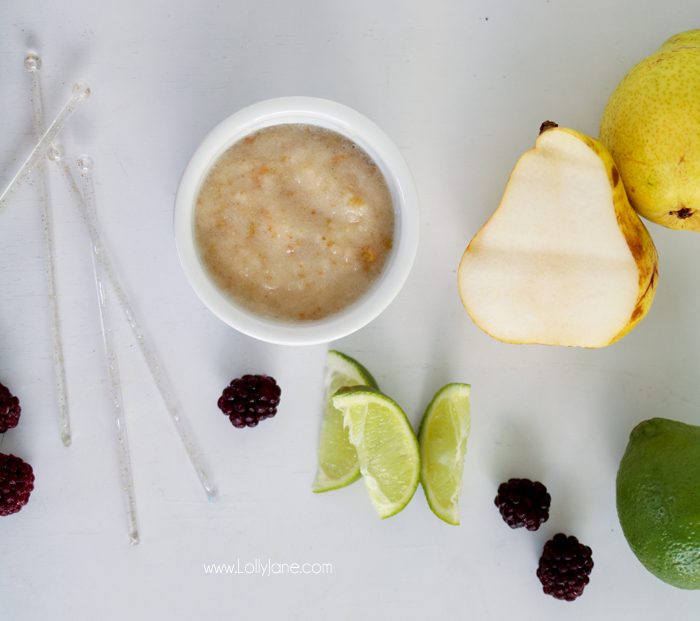 The sparkling IZZE® is of course delicious on its own but adding a zesty lemon gives it that prickly taste and the pear adds the perfect amount of sweetness to it.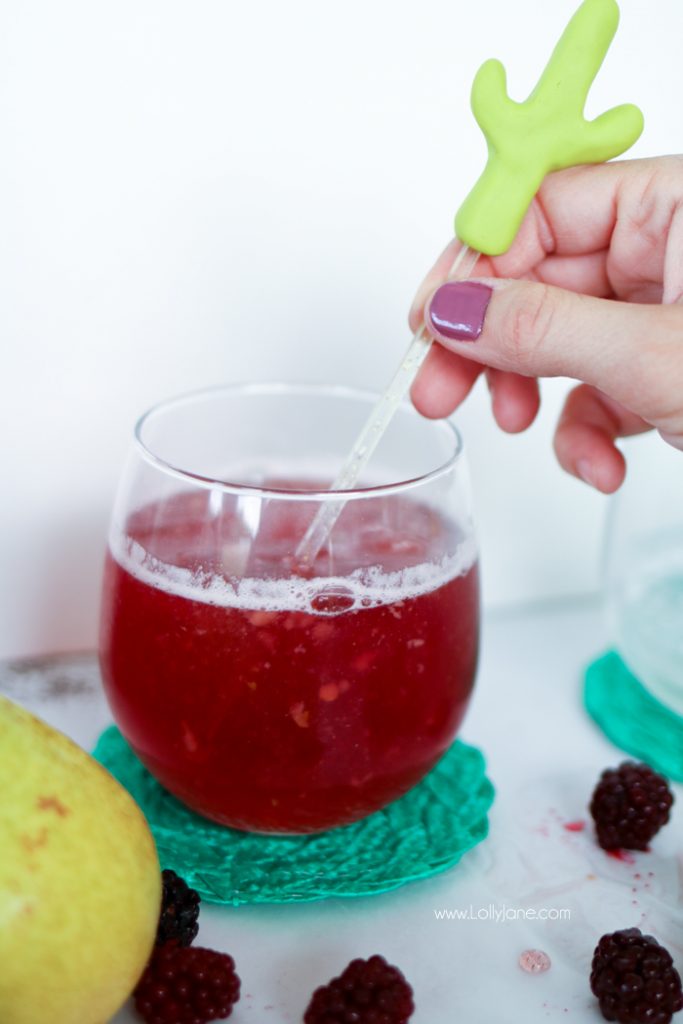 Be prepared for a sparkling evening with this drink around!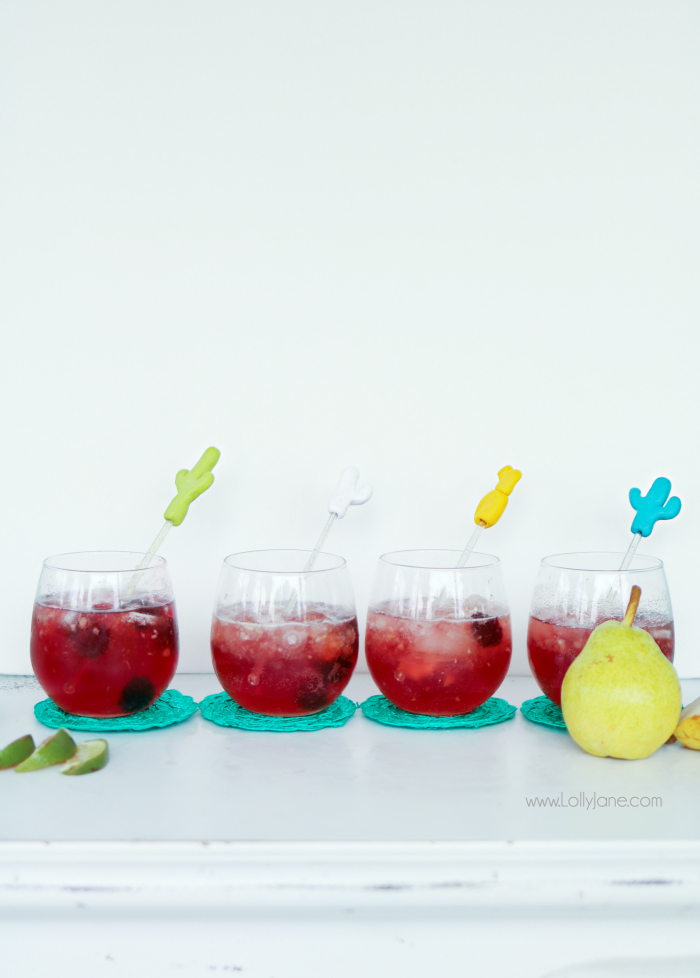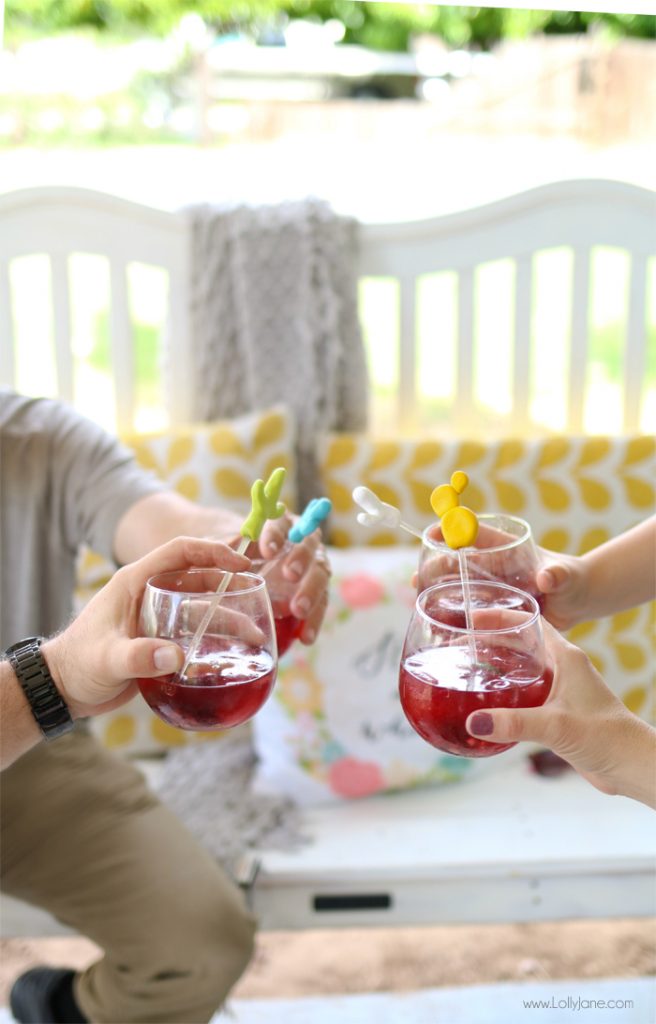 Please PIN so your friends can enjoy too!

Disclosure: This post was sponsored by IZZE® through their partnership with POPSUGAR Select. While I was compensated to write a post about IZZE®, all opinions are my own.