Ahoy matey's! We know it's hard to find candy alternatives for our littles Valentine's they pass out in class so you're in luck!
Free printable Ahoy Valentine tags
We snagged these small bags of Pirate's Booty, perfect for little hands, at our local SAMS Club for less than $10. There's enough for their classmates, (24 count) and they gluten-free! Just pair with our free tags and you're set.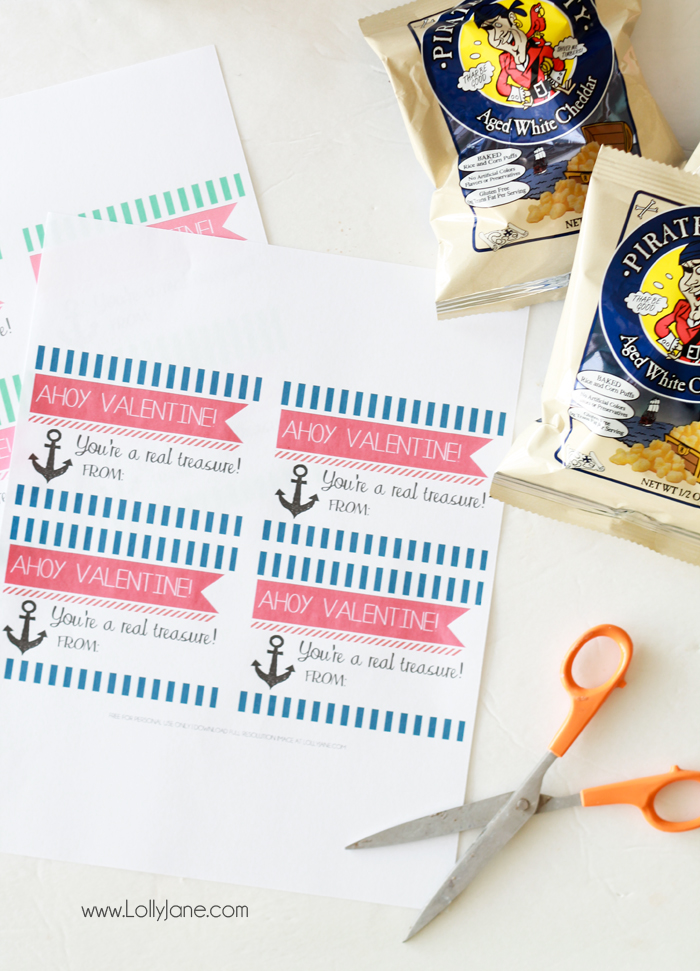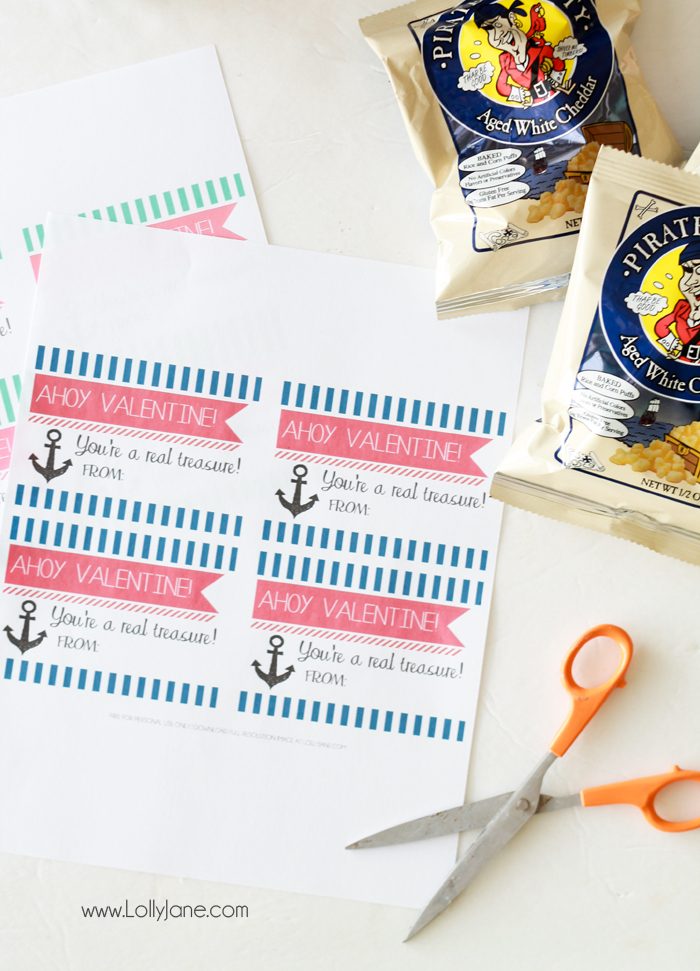 How to assemble Ahoy Valentine tags
Here's how to put together our easy Ahoy Valentines:
Simply print off our Ahoy tags (below) that say "Ahoy Valentine! You're a real treasure!"
Have your child write their name on the space provided.
Punch a hole in top the Pirate's Booty bag.
String bakers twine or ribbon through.
Tie the tag on. Easy peasy!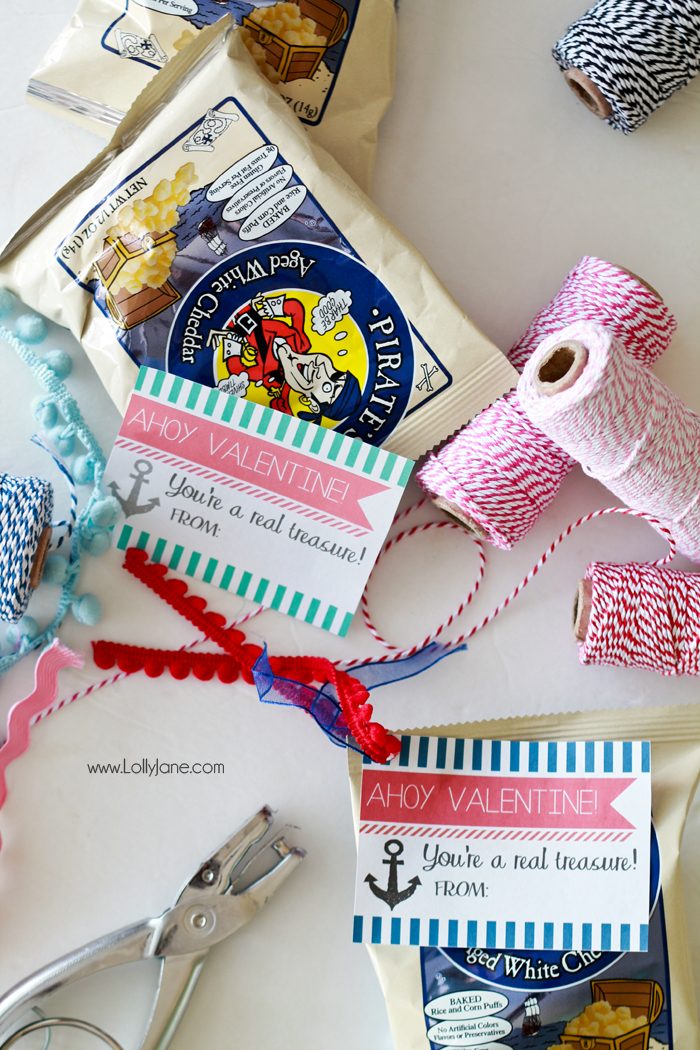 We're going to be completely honest here, folks: we will NOT be investing this much ribbon per Valentine that will just get tossed in the trash for the littles. Simple bakers twine will do the trick OR even just a staple, depending on how fancy you want to get. As we know ribbon can get pricey + is time consuming to string through. (Psst! We saw a quick DIY for colorful staples: using acrylic paint in a bright color, brush a few coats on the staple wedge then insert it in your stapler. When you staple onto the package, it is now the color you painted vs. silver. Simple but cute.)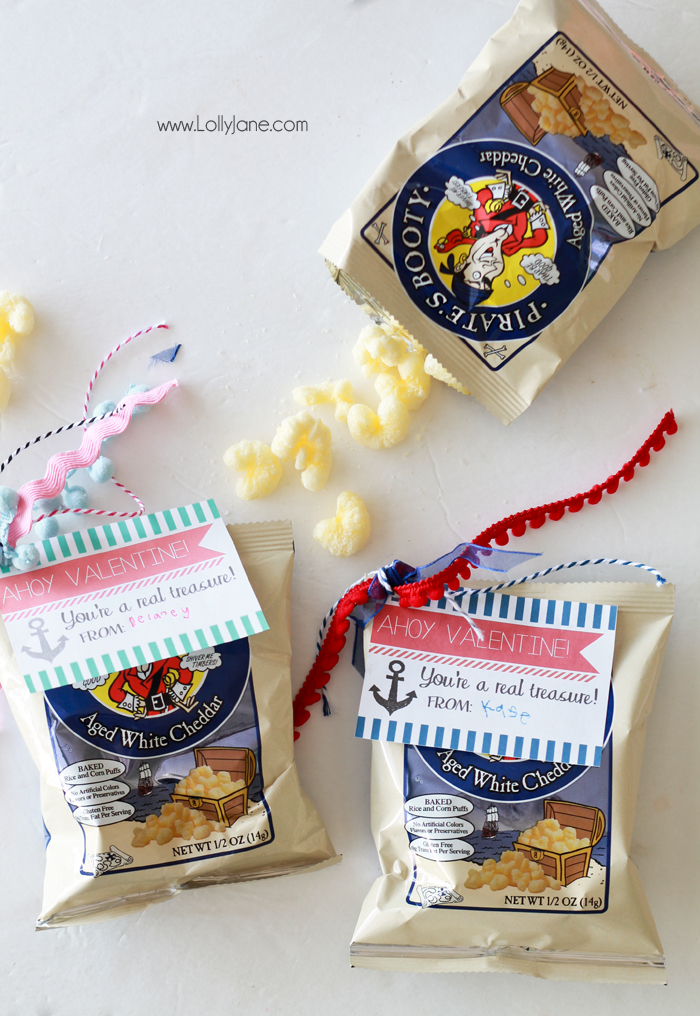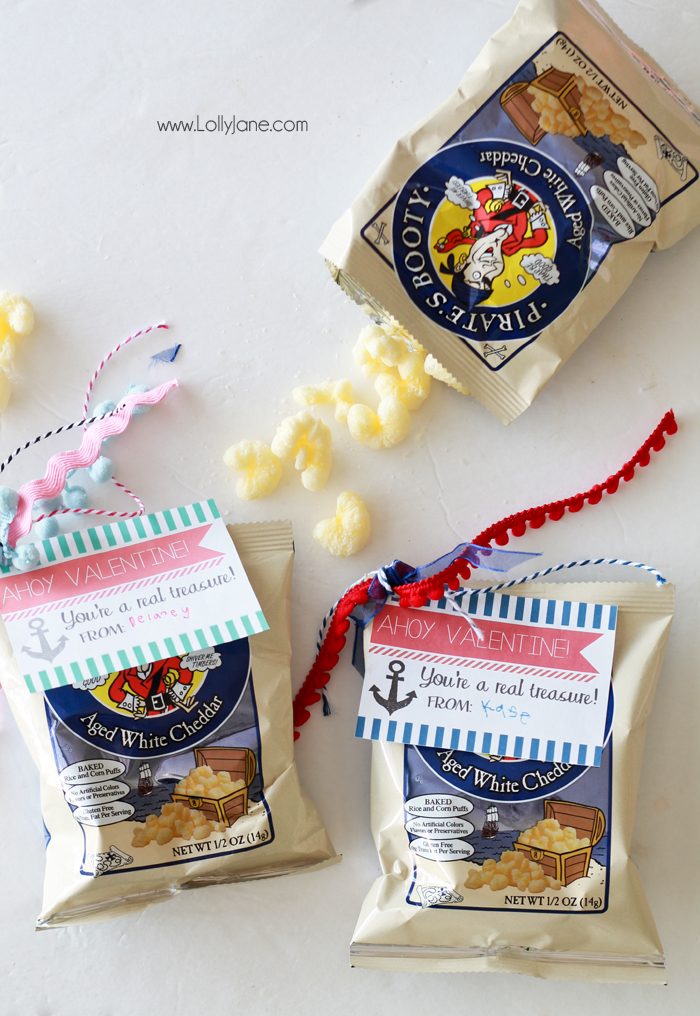 For the more girlie pirates out there we're offering our Ahoy tags in 2 color schemes for you to print off! You can download a sheet of 4 (sized 8.5×11) in the red/navy combo or the coral/turquoise combo:
Red + Navy tags here | Coral + Turquoise tags here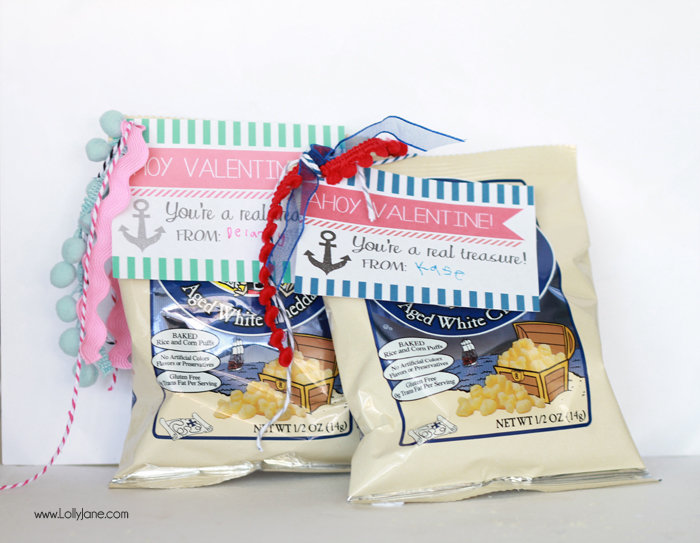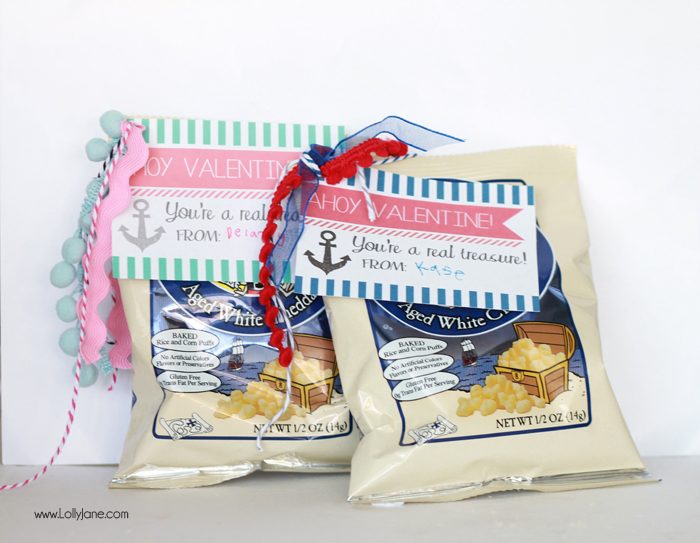 Hope you like arrr Pirate's Booty Valentines! Check out even more free printable Valentine tags like our EOS Love Bugs or Minecraft-y Valentines plus TONS of Valentine decor you can DIY!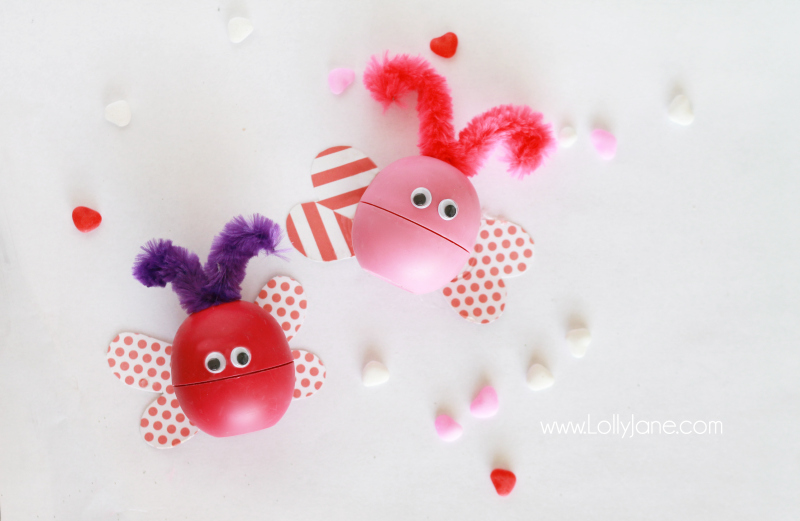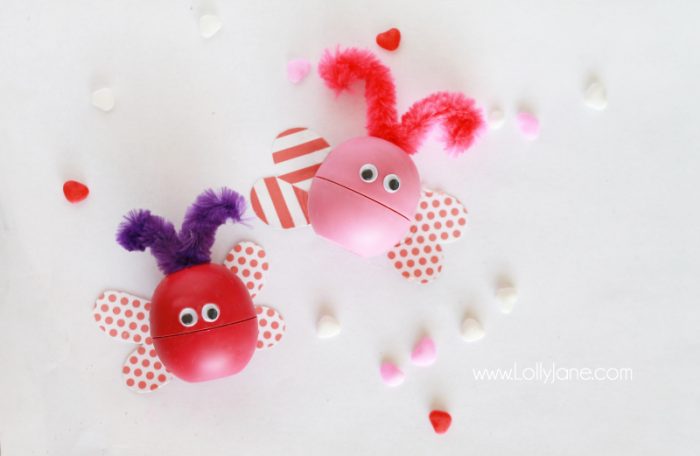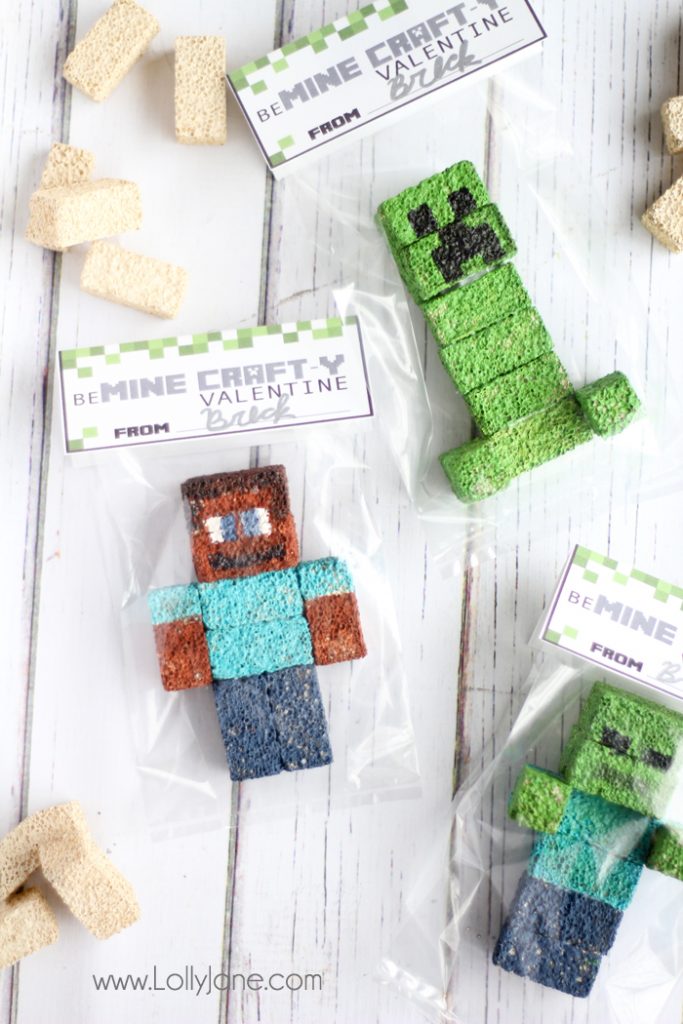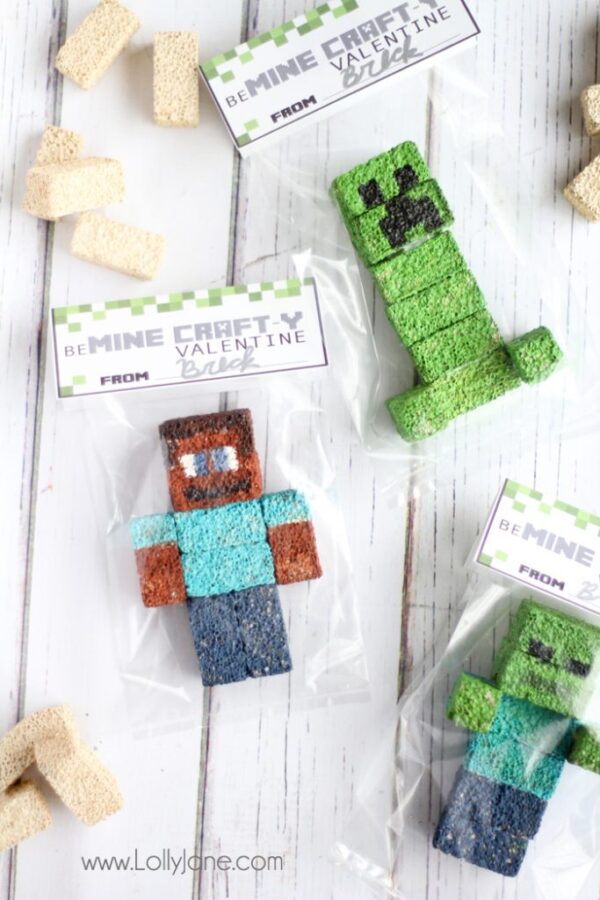 Or, for more non-candy Valentine ideas, take a look at our 25 non-candy Valentine's to pass out + 21 more ideas that are non-candy. Yay!