13 Affordable Designer Style Lights Under $100 from Walmart!
Life is too short for builder grade flush mounted lights. Check out 13 affordable designer style lights under $100! Can you believe these gorgeous ceiling mounted lights are from Walmart?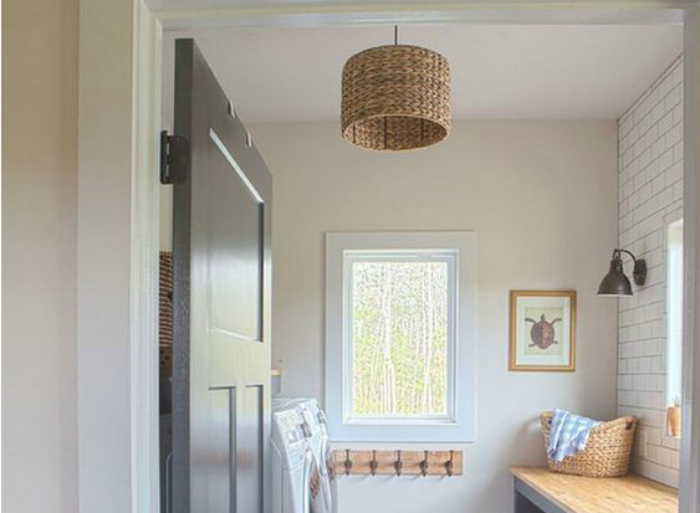 We've been renovating our little farmhouse room by room and chuckle at the many "boob lights" that were here from the 70's.
Dim room? Add a boob light!
We raised our ceilings a couple years ago so we were able to install some pretty hanging pendants buuuut I may be rethinking them after rounding up so many pretty flush mount lights, all under $100! And even more shocking, all from Walmart!! ?
13 GORGEOUS FLUSH MOUNT LIGHTS UNDER $100
Disclosure: some of the links in this post are affiliate links, which means, at no additional cost to you, we'll earn a commission if you click through and make a purchase. We'd be SO grateful if you use our links!
I look at light #2 and can't believe it's from a big box store and love the charm of it! The shape, the color, the texture…total package!
If you have taller ceilings, number 5 looks so elegant, too! I just can't pick a favorite, I love something about each of them.
Which do you prefer?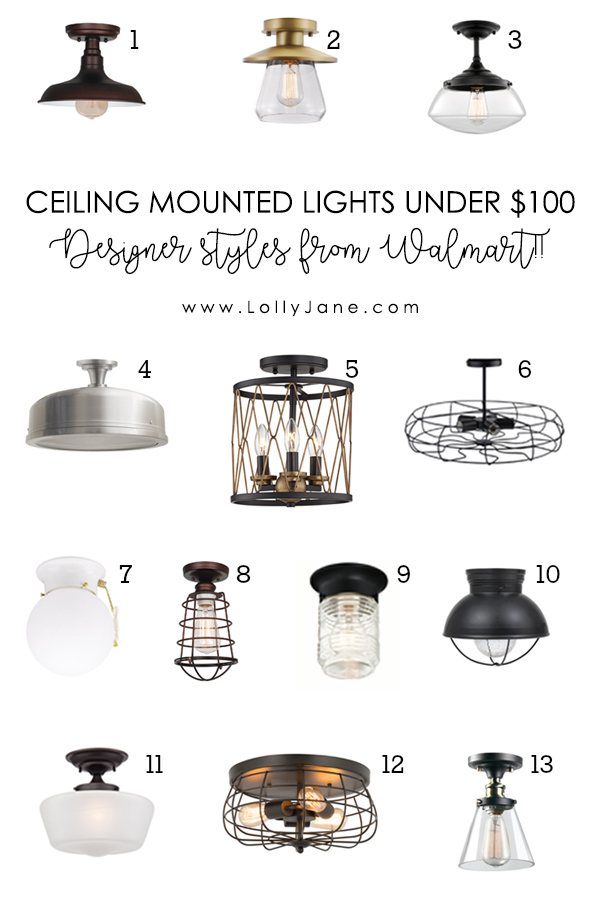 1. Industrial Farmhouse Bronze Ceiling Mounted Light
2. Brass Globe Electric Ceiling Mounted Light
3. Modern Industrial School House Ceiling Mounted Light
4. Brushed Nickel Farmhouse Ceiling Mounted Light
5. Gold Black Open Cage Ceiling Mounted Light
6. Industrial Cage Mount Flush Ceiling Mounted Light
7. Brass White Ceiling Mounted Globe Light
8. Metal Wire Cage Ceiling Mounted Light
9. Jelly Jar Ceiling Mounted Light
10. Barn Cage Ceiling Mounted Light
11. Schoolhouse Ceiling Mounted Light
12. Industrial Vintage Ceiling Mounted Chandelier
13. Globe Electric Ceiling Mounted Light
7 Ceiling Mounted Light Ideas to Use in Your Home
Now that you're familiar with so many styles of ceiling mounted lights, we've gathered a handful for you to see in other people's homes.
Can you image one or two in your own space?
Loving this copper ceiling mounted light from Room for Tuesday. She used rub and buff to get the look but you can choose a variety of colors from the choices we found at Walmart, without breaking the bank!
SEE MORE GREAT DECOR IDEAS:
This pretty ceiling mounted drum light from A Thoughtful Place is an elegant way to welcome guests into your home.
Wish we knew who this pretty entryway belonged to! We have it pinned on our Home Accessories Pinterest Board and love the clean lines with the elegant black and glass ceiling mounted light.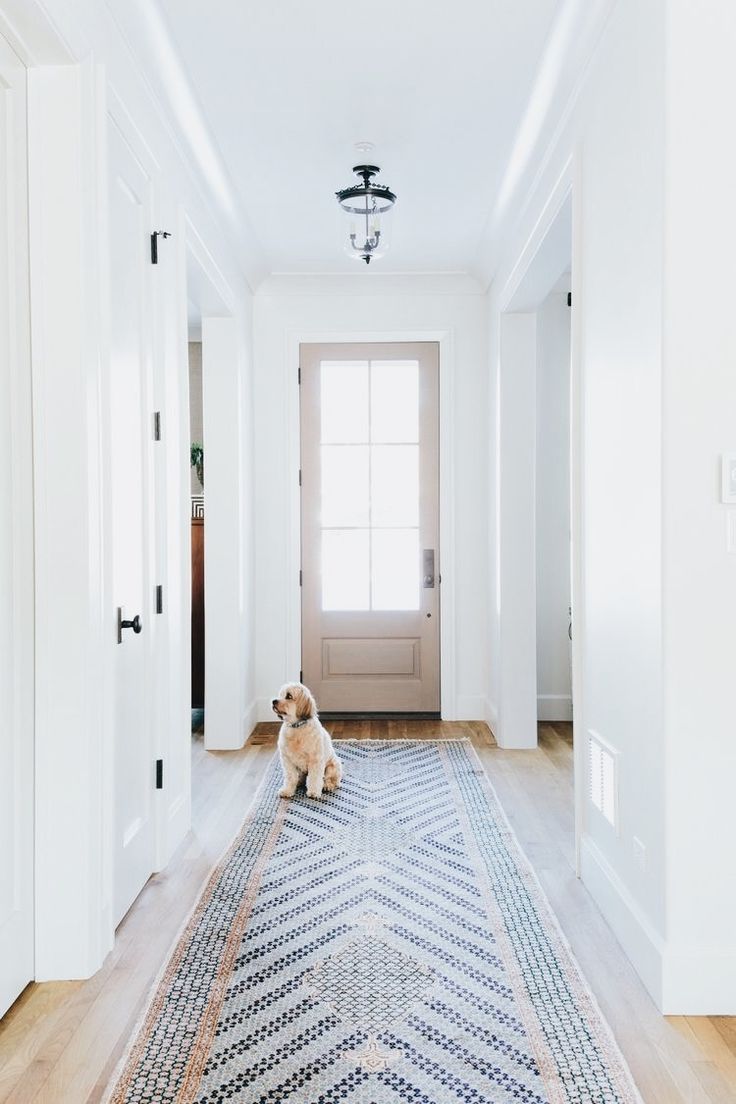 This floral wallpaper paired with this pretty gold and crystal chandelier style ceiling mounted light add class and charm to The Peak of Tres Chic's space.
We adore everything Making it in the Mountains does and this simple hallway is no different. Classic and clean with a gorgeous ceiling mounted light, love!
Adore this blue laundry room with patterned tile! Cutest gold and white flush mount light in this remodeled laundry room! Source unknown, pinned to our Laundry Room Board.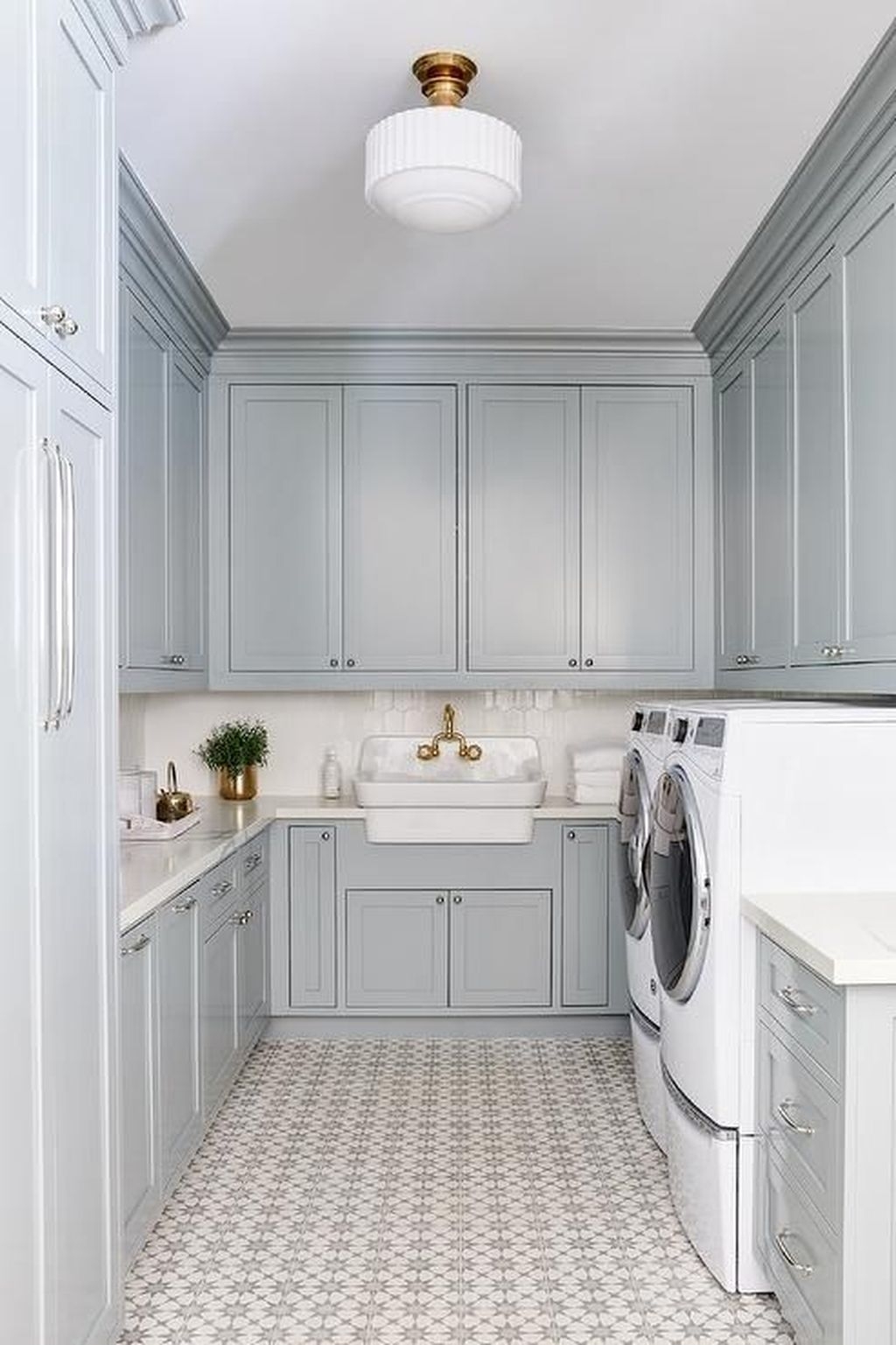 Love this coastal style blue and white striped flush mount light in Rue's design. Such a fun entryway!
Adore this rattan ceiling mounted light from Remodelaholic  in a remodeled laundry room!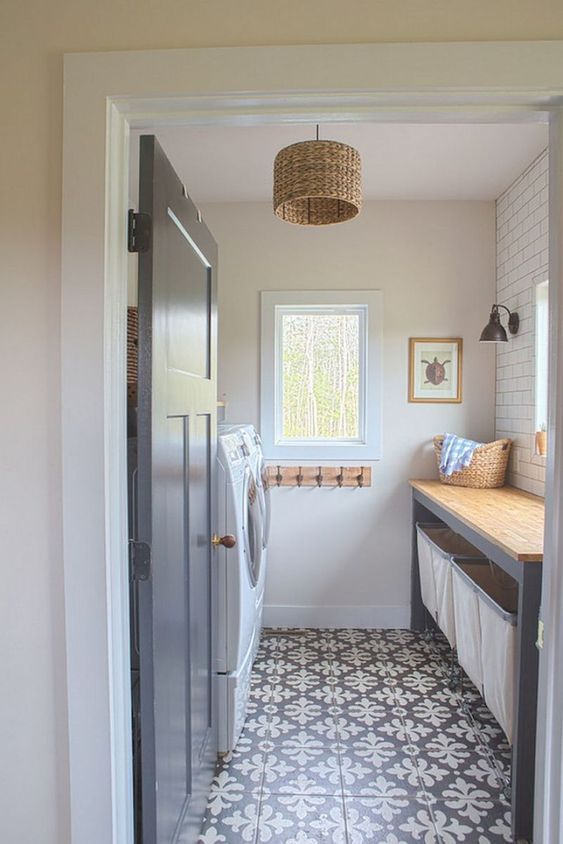 PLEASE PIN
so your friends can find affordable lights, too!