An Ornament to a House guest room free printable
Hello there! Its Courtney from Paperelli again and I am here with another printable for you! This time I thought it would be fun to share a printable perfect for your guest room! You'll love this "An Ornament to a House is the Guests who Frequent It" free printable, just download a free print for your guest bedroom, such a pretty home decor idea. Do you have a guest room in your house, just waiting for friends and family to come visit?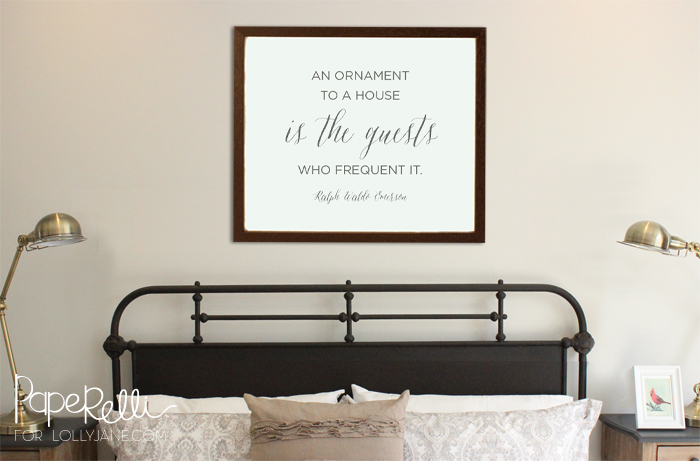 Download different sizes to fit your space: An Ornament to a House 11×17 | An Ornament to a House 8×10 | An Ornament to a House 5×7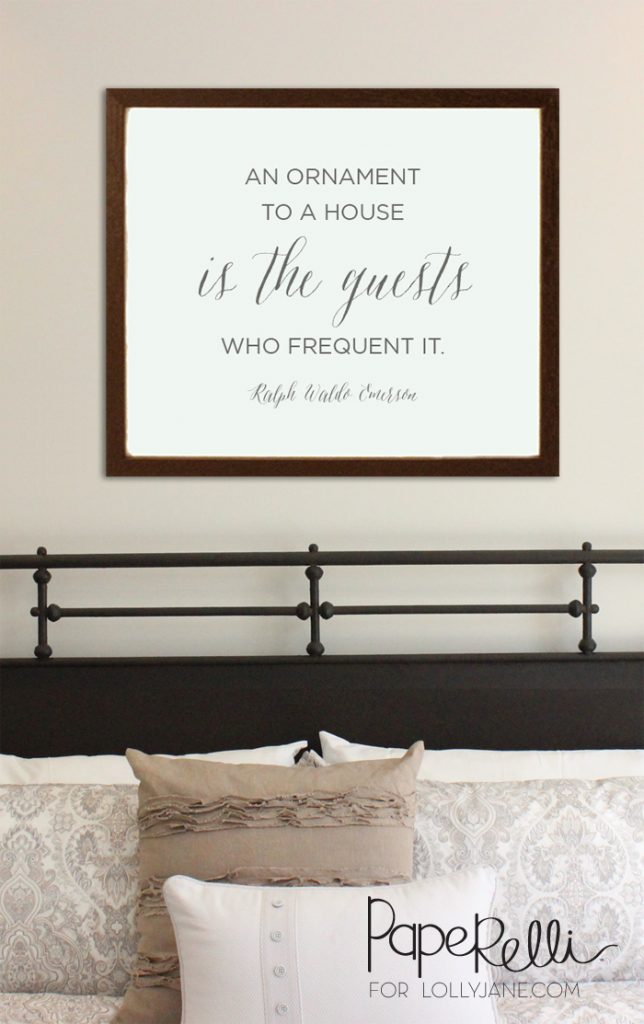 We just moved to a new house and I knew the first room I wanted to tackle was the guest room. It's always nice to have guests visit, especially when you are confident you have a great place for them to stay and be comfortable! When I found this quote, I thought it would make the perfect Guest Room Printable. "An ornament to a house is the guests who frequent it." – Ralph Waldo Emerson.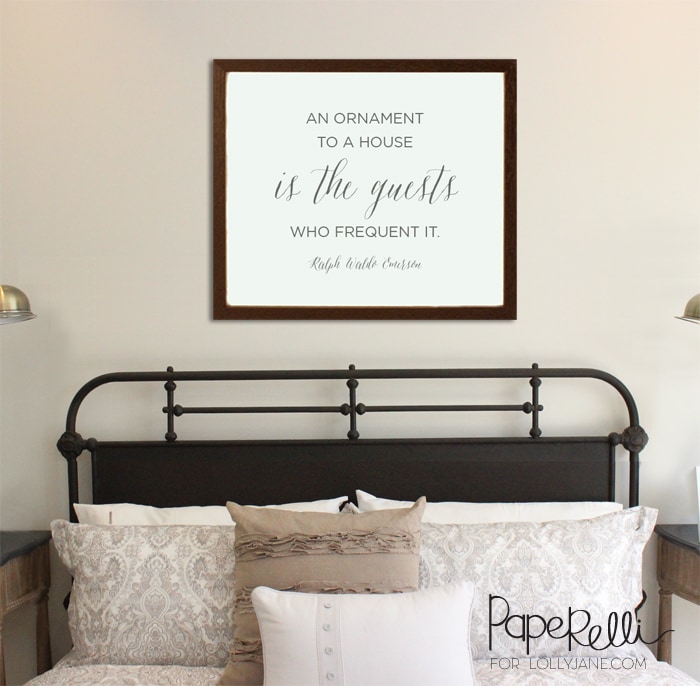 As always, I love seeing what you do with your printables! Be sure to snap a picture, post, ,and use #paperelliprintable on Instagram and Facebook.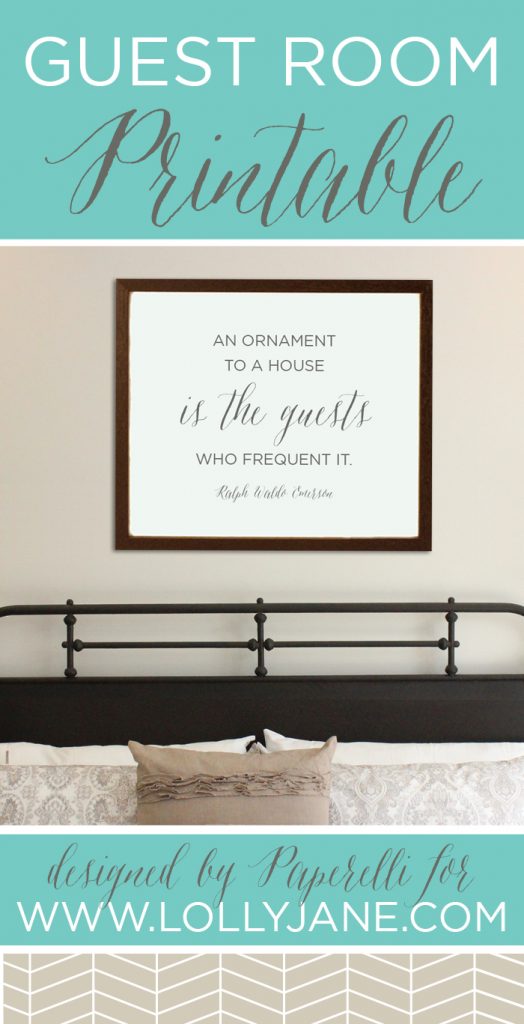 Do you have guests visiting for the upcoming holidays? How are you preparing for your guests to arrive?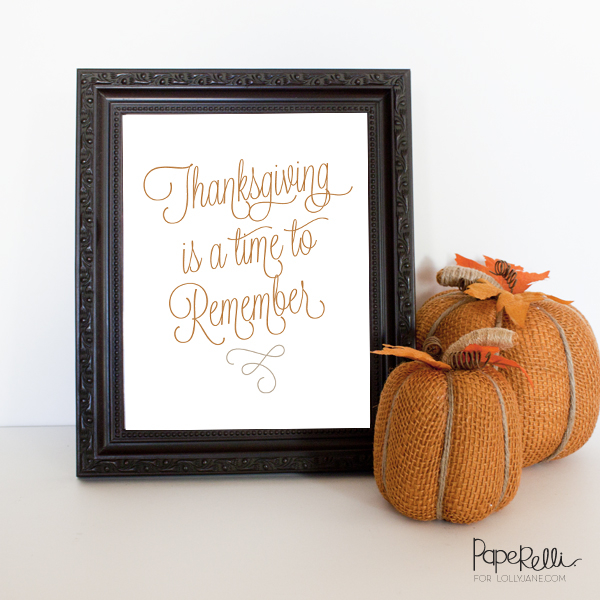 Visit more of Paperelli's adorable freebies like her pretty Thanksgiving print.