If you follow me on Instagram, you'll have seen a sneak peek of this project.  Char was so confused what I was making.  "A sign for your camera bag?!"  Haha, I do love making signs, but there was a rhyme behind this reason (;  You see, I love my command station…but I don't love that it's handled daily by little hands that could damage my DSLR camera.  If something were to happen to the camera, I want to be the one who damages it so my littles don't get busted.  Which means it needs to stay in my new space, my lovely craft room!  BUT I love it so much that I keep it in my amazing mint Jo Totes bag and I knew it needed its own spot in my craft room.  Right next to the door, easy access and the first thing that greets me in my happy place! Oh, hello vintage crates.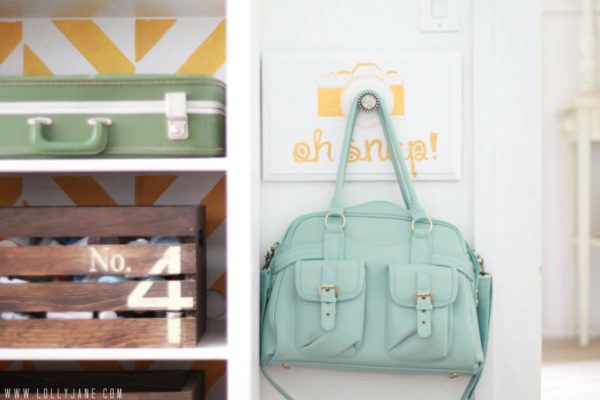 See my poor bag on the FLOOR?? Sad tote-had to give her a comfy spot.  To make this camera bag holder, I cut a vintage camera and "oh snap" out with my vinyl cutter.  I weeded the negative space then used it as a stencil.  I painted inside the stencil with orange twist paint, a fun pop of color in my bright space.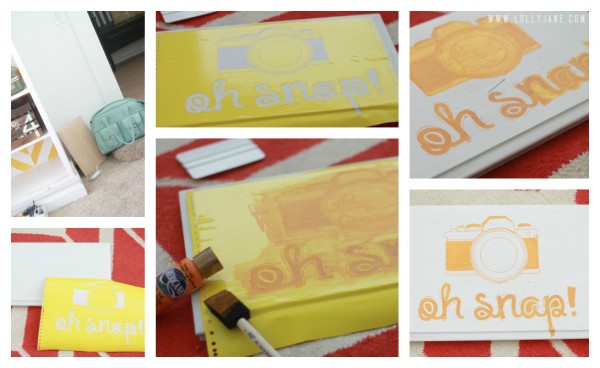 I pre-drilled a hole for my knob then screwed it in, pretty quick process overall.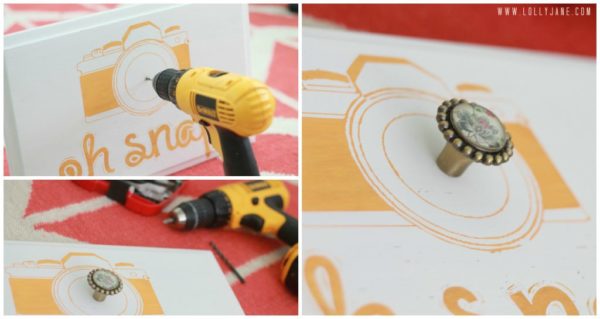 Don't you love the knob? Picked it up at my Gilbert Rod Works store, love that place!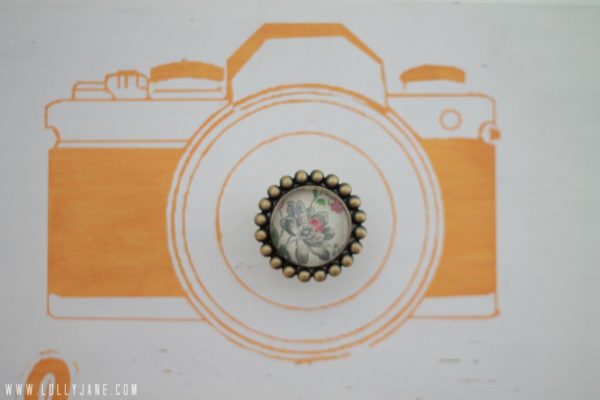 Let's get a little closer to that knob, I'm so smitten by it…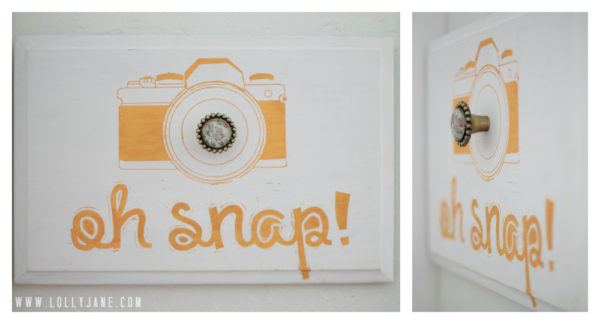 Now I won't have to dig through every spot in the house for my camera…I hate when I'm in a hurry to snap a pic of my kiddos and ahh-where is that camera?!  No more, wahoo!  Hey, I spy my fun deer head!  Also, my current holiday decor in hanging out in my entryway.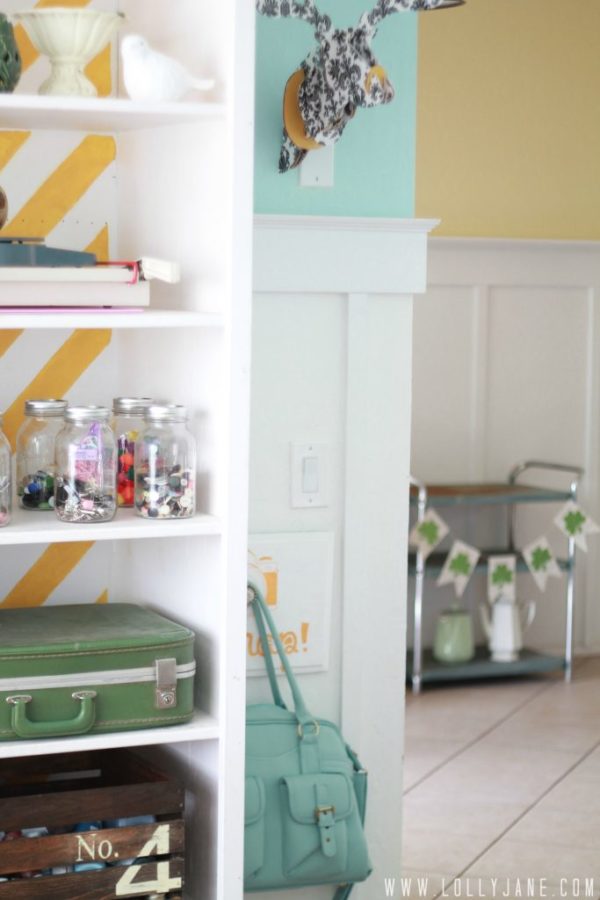 Come back tomorrow for another affordable St Patrick's Day tutorial.  Don't want to leave? Link up to our party going on now to show us what YOU'VE been working on!