DIY Halloween Skeleton Hand Wreath
Put this DIY Halloween Wreath on your to-make list right now. So fun for the spooky holiday and SO easy to make!
Eek! So excited for Halloween and each year we kick it off with our friends Eighteen25's Spooktacular September, which is where this project was originally shared. This SUPER EASY Halloween Skeleton Hand Wreath was inspired by a skeleton hand at Dollar Tree and had to have it, I knew it would be the cutest on my door to welcome guests this spooky season!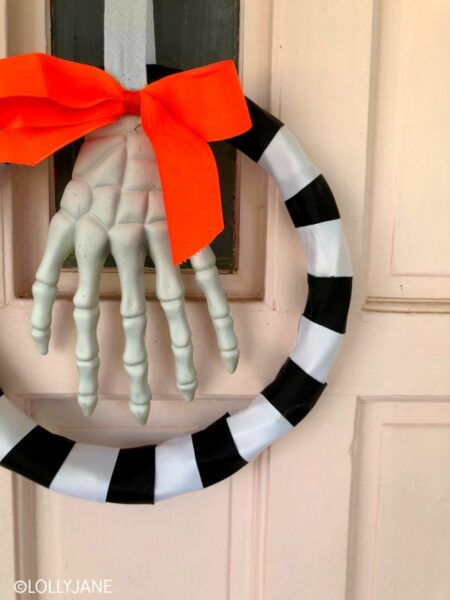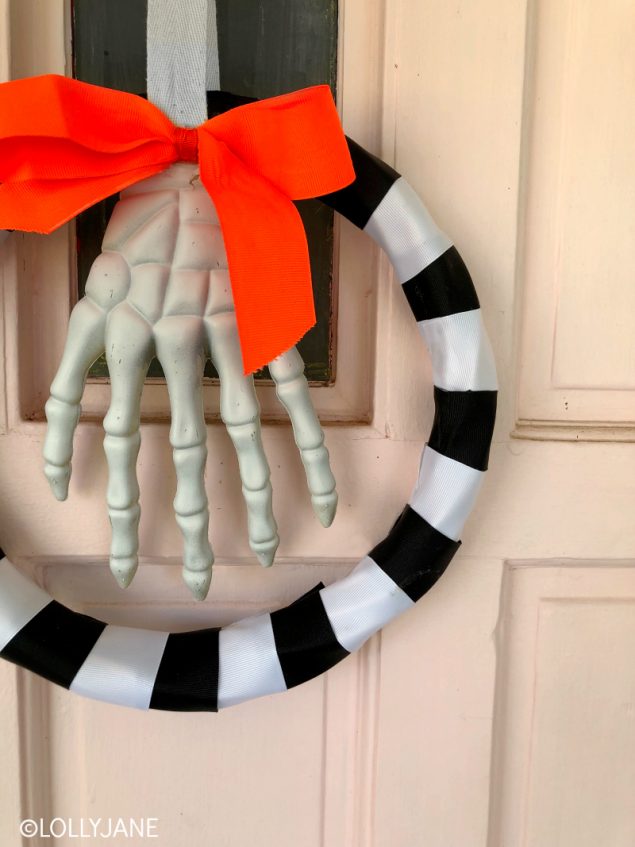 We always decorate our front porch first. We love us a good wreath DIY and paired with items from the dollar store is a slam dunk for a successful project in our books… we love cheap crafts! It all started with this fun $1 skeleton hand my toddler toted around the store that found its way to check out. I had a $1 grapevine wreath in my cart so I simply gathered ribbon I had around the house, plus a few craft supplies like scissors and hot glue, and bam: Halloween wreath in the works!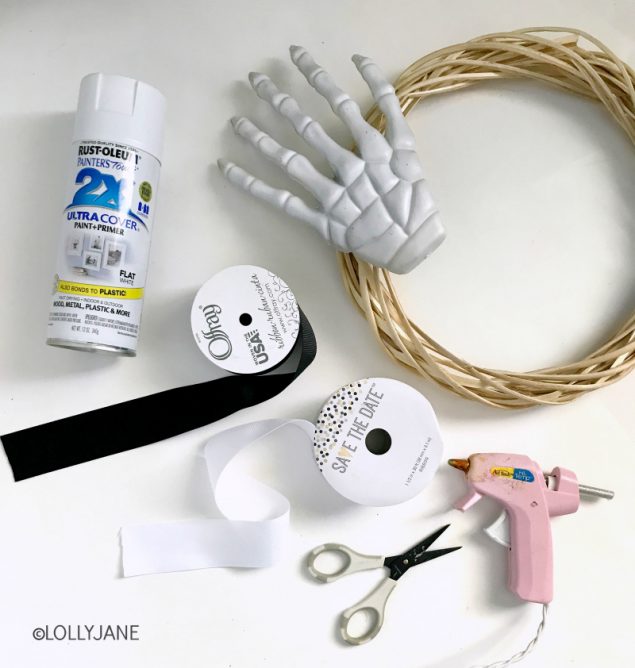 Materials needed:
Decorative Skeleton hand… no real ones, please. 
White and black ribbon, 1 spool each
Orange ribbon (long enough to make a bow) and ribbon to hang
Scissors
Hot glue gun, 2 sticks
White spray paint
INSTRUCTIONS FOR DIY HALLOWEEN WREATH:
Spray paint skeleton hand white
Cut ribbon in 4" strips (12-14 of each color)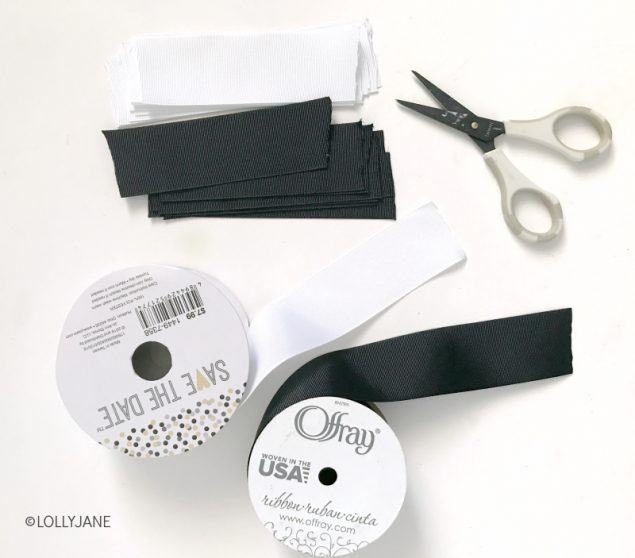 Add a thin row of glue to the end of a piece of ribbon and attach to wreath, fold around wreath and secure with another thin row of glue to secure shut.
Alternate the other color ribbon next to it and glue, repeat repeat repeat.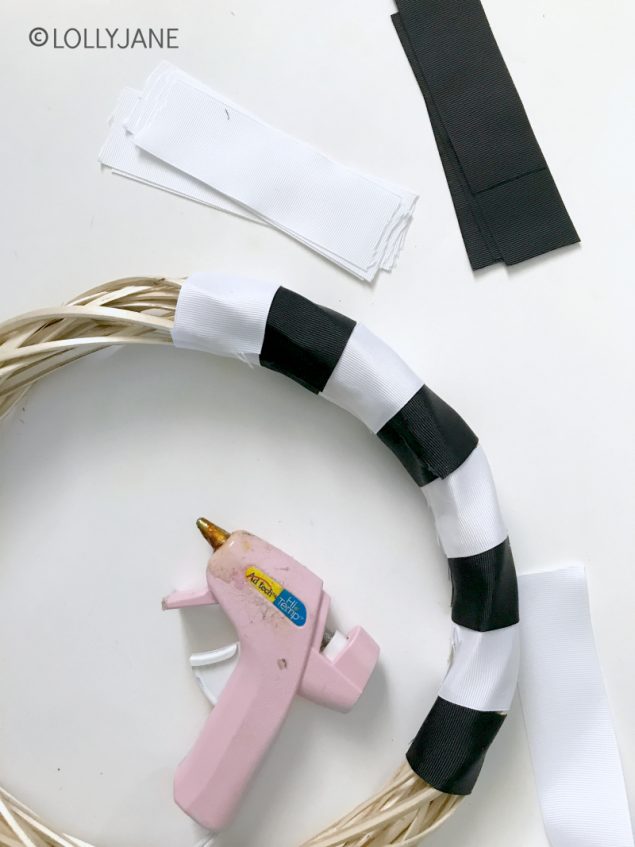 Once wreath is fully wrapped, loop ribbon around wreath and tie in knot at the top; glue in place onto wreath, (as pictured.)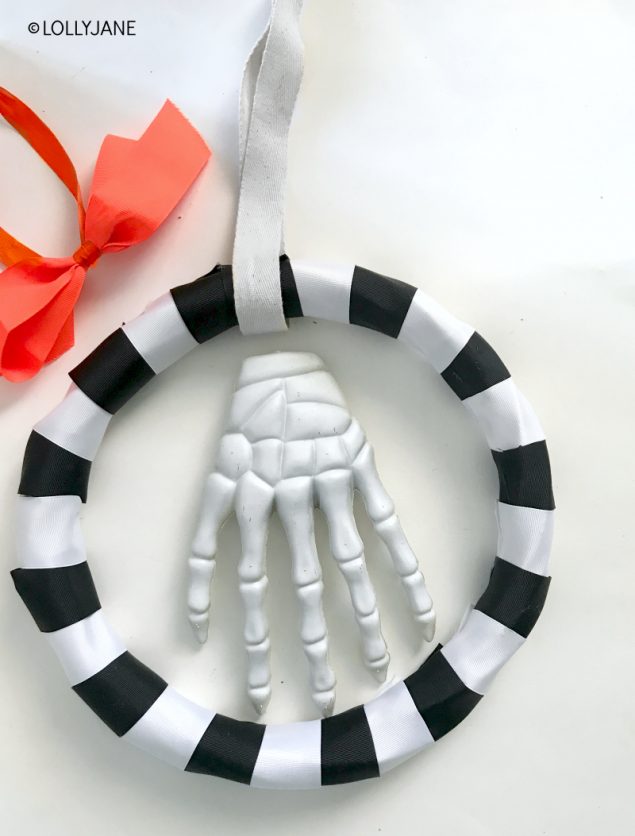 Making sure skeleton hand is completely dry, add a thick row of hot glue to the top of the hand and press against the wreath form, (as pictured.)
Once dry, tie orange ribbon into a bow and hot glue onto the wrist.
Hang and enjoy your creepy but cute Halloween wreath as it greets your visitors!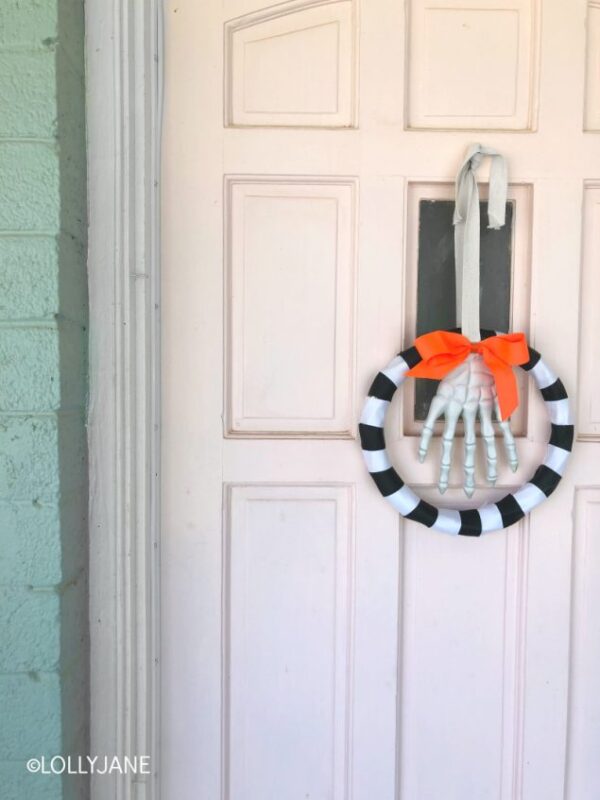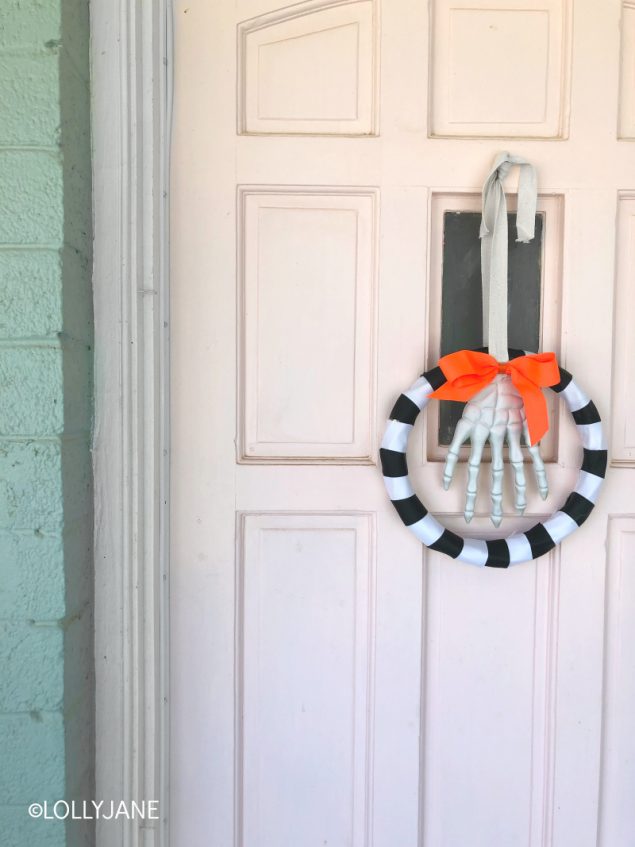 That's it! I turned on a Hallmark movie while I was wrapping all those pieces of ribbon onto the wreath form; I had the whole project done in less than an hour. Yay!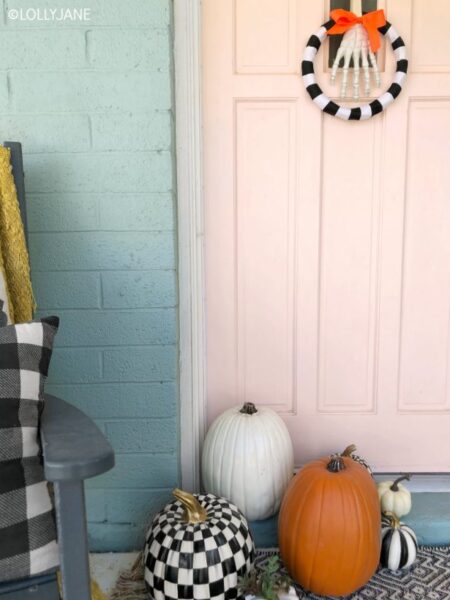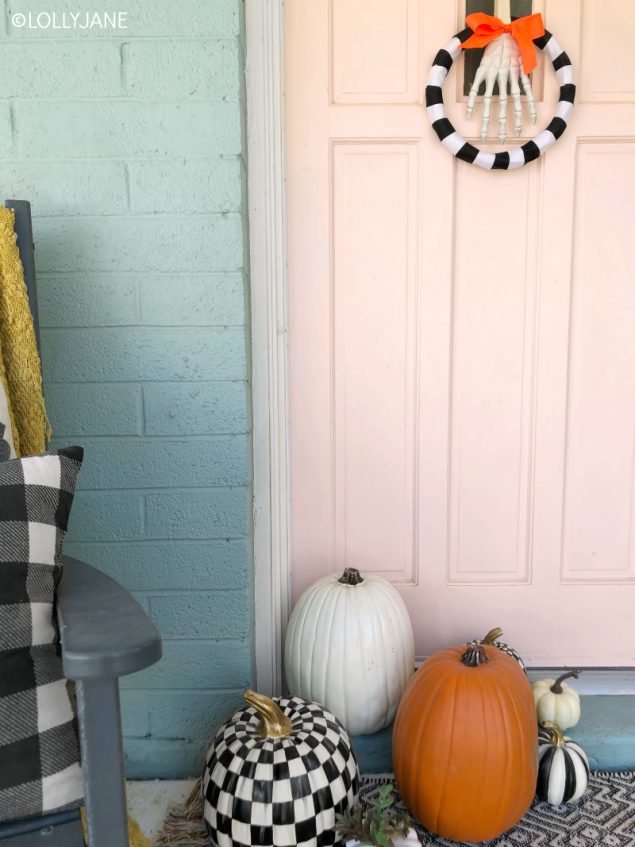 Isn't the neon orange so cute paired with Kelli's pink doors?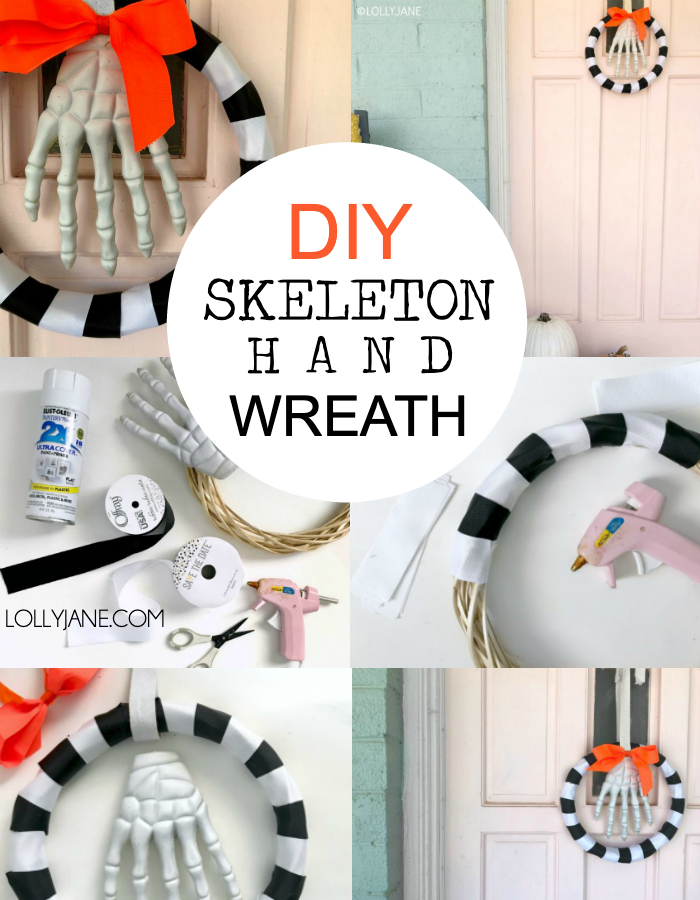 Check out even more of our Halloween DIY's here! ?