farmhouse lighting: Barn Light Electric pendants
We have been so excited to share our progress on my house. We started this project back in February and are surprised at how long it's taken to get this far! House renovations are no joke! We've lived in the house during the process with our 4 kids and we hope they can say we've grown closer as a family during it…literally since we're down to 1 working bathroom right now, HA! So far, we've raised our 7′ ceiling and removed our soffit then applied peel and stick shiplap in our entryway. Lights are the cherries on top and these beauties really finish off the space, don't they? We are in LOVE with these Wesco black pendants from Barn Light Electric. Read on to see more of this crazy farmhouse renovation, we are loving the (SLOW) progress!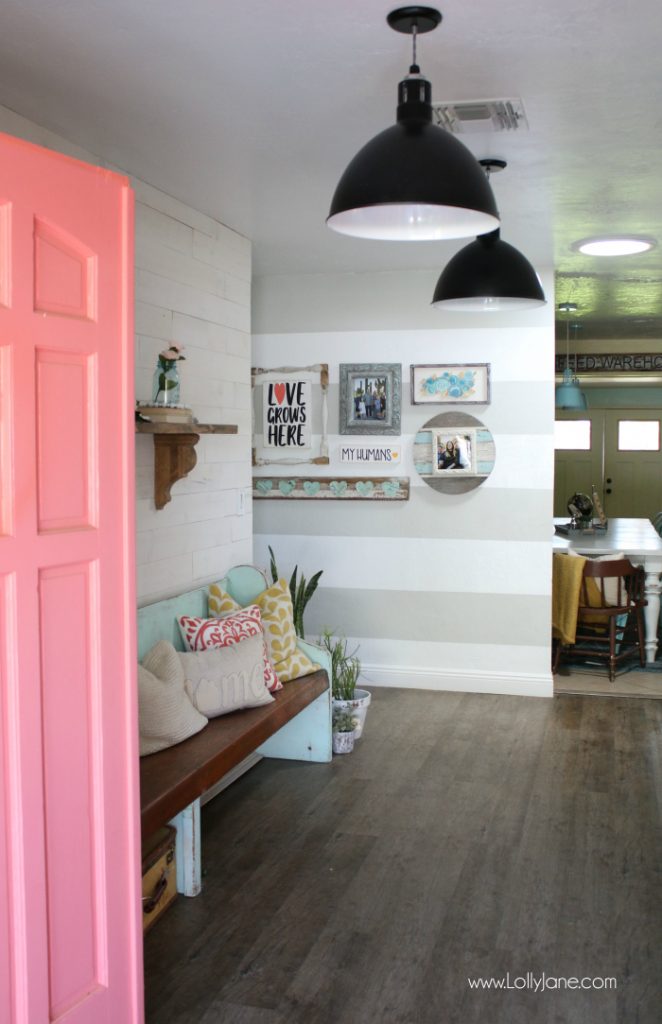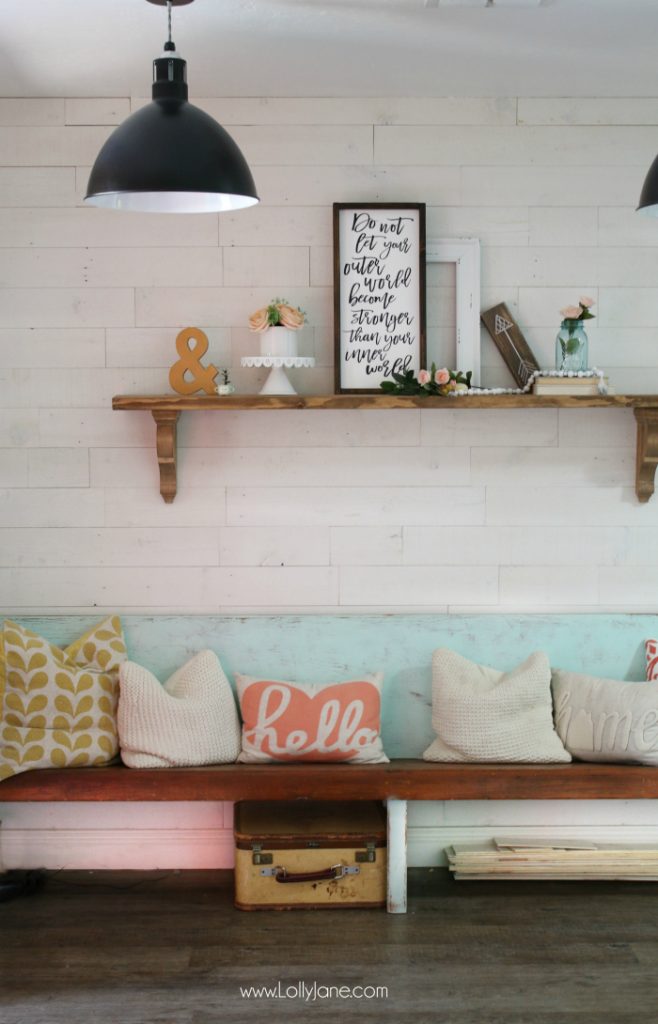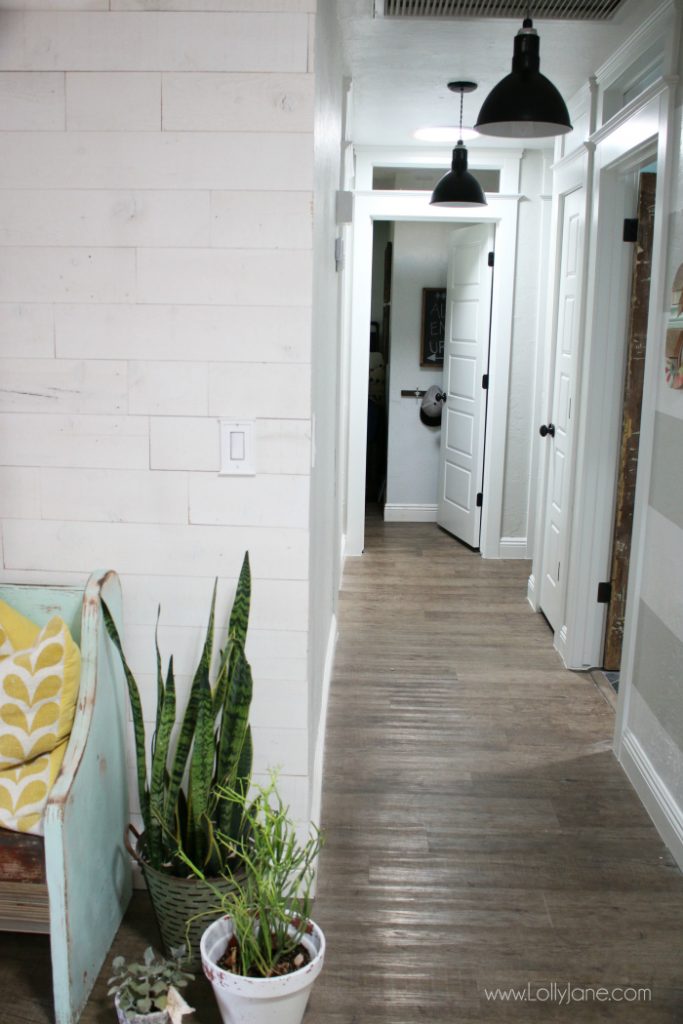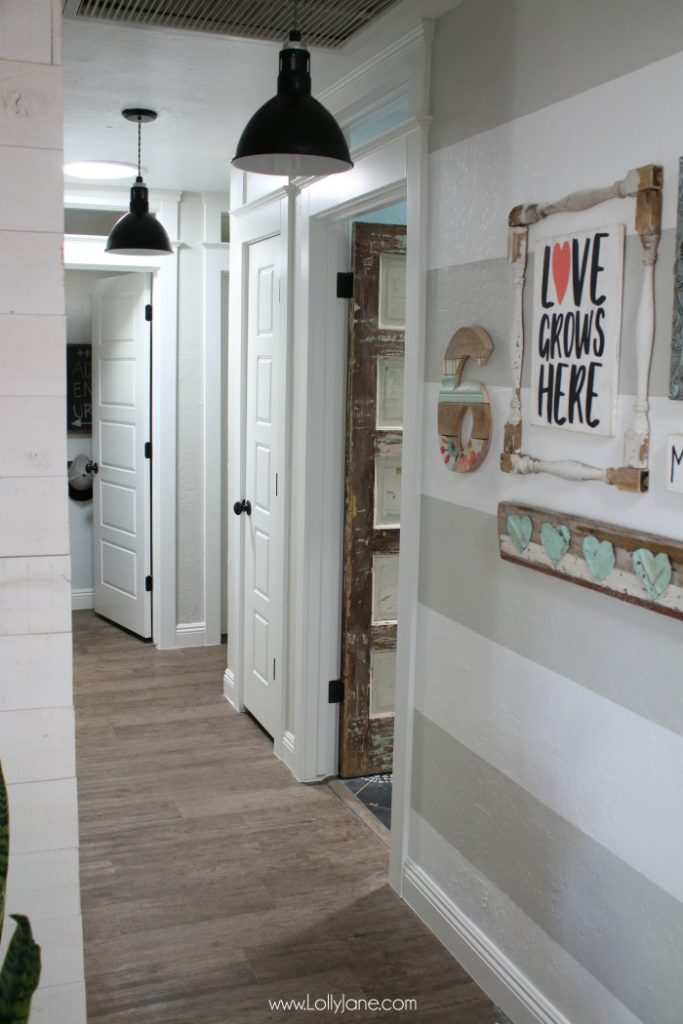 BEFORE: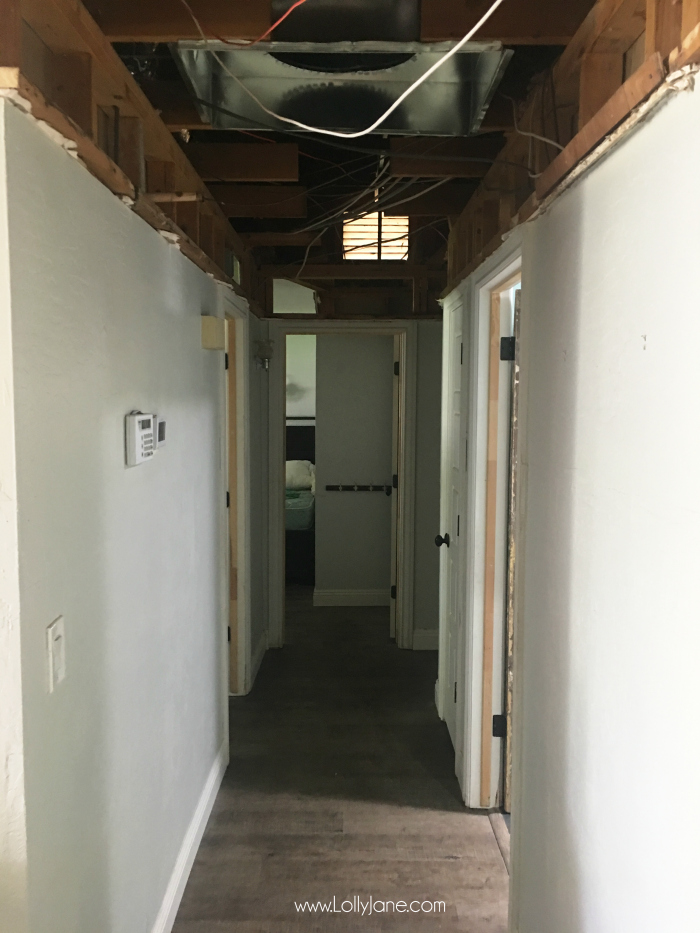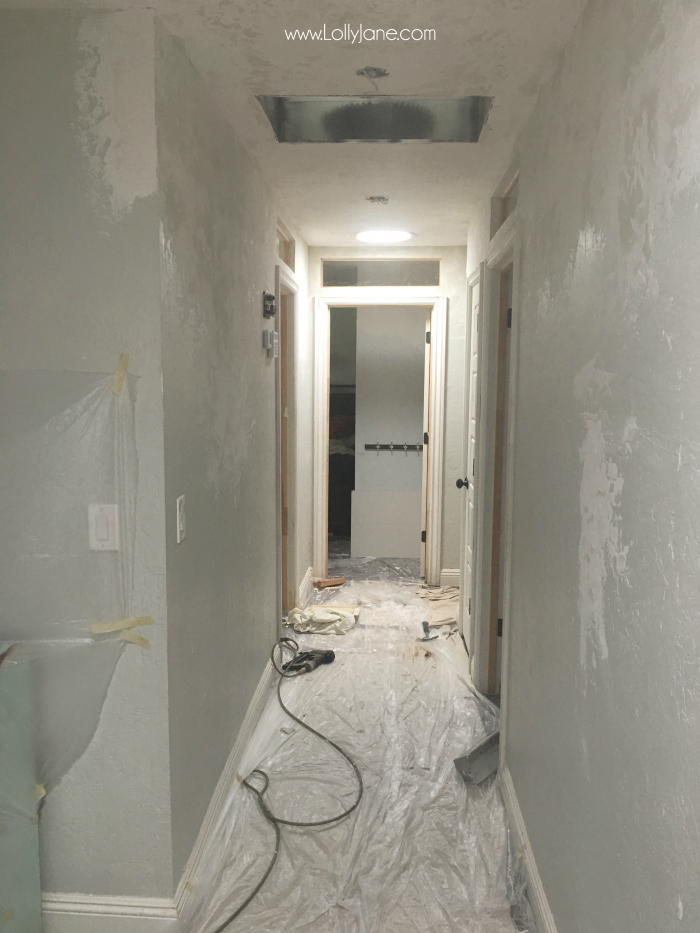 AFTER: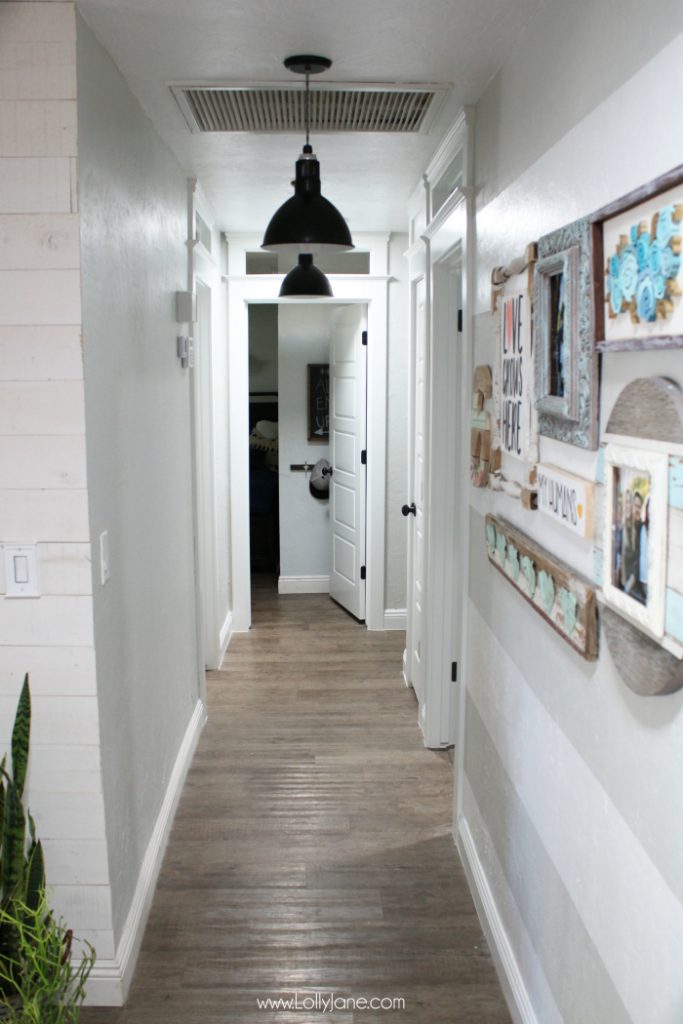 All our lighting dreams came through with these Barn Light Electric black pendants. As you can see before, our hallway was dark and dreary. We raised the ceilings a foot, added some solar tubes and replaced one dinky sidewall pendant with these gorgeous hanging pendants. We added 2 down the hallway then 1 more around the corner to our master. These Wesco beauties are 12″ in size and are the perfect scale for a hallway. We installed 16″ pendants in the entryway and love how bulky they are, so pretty!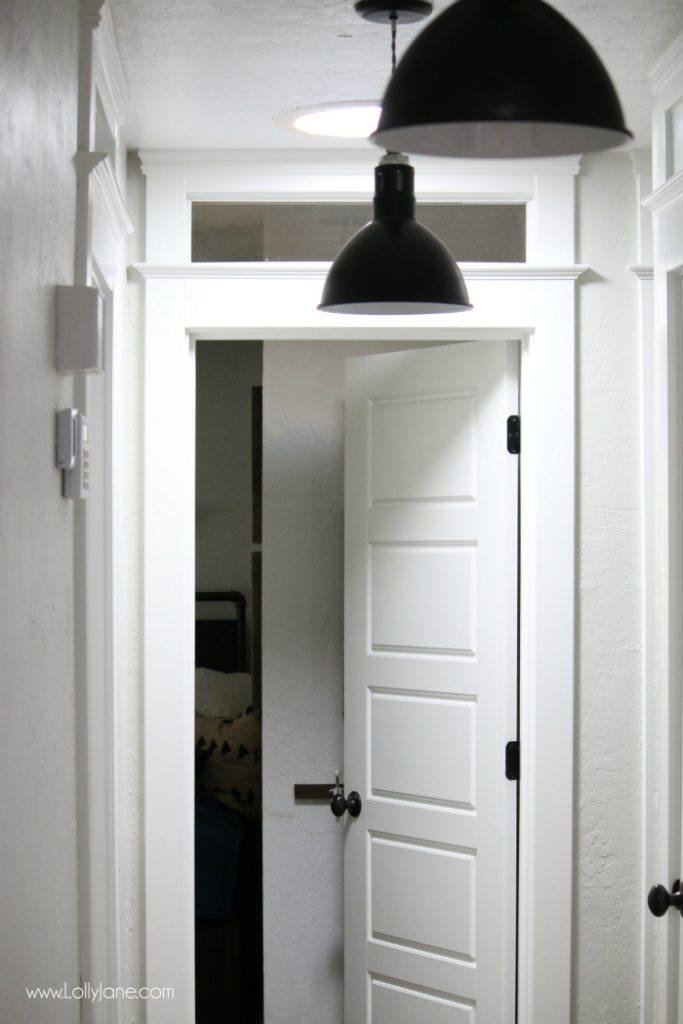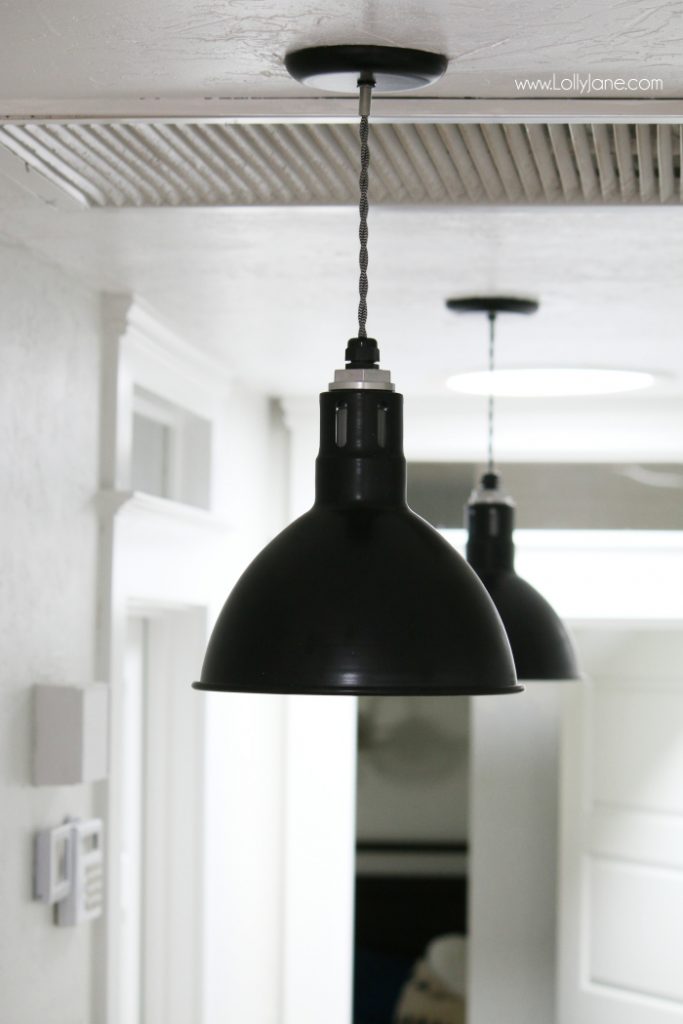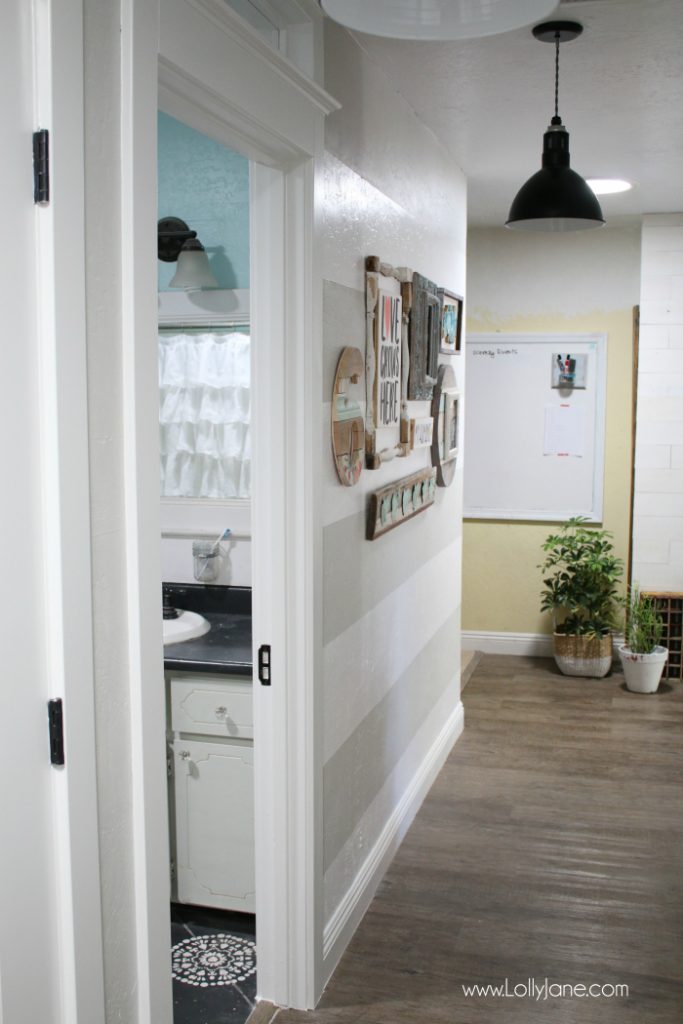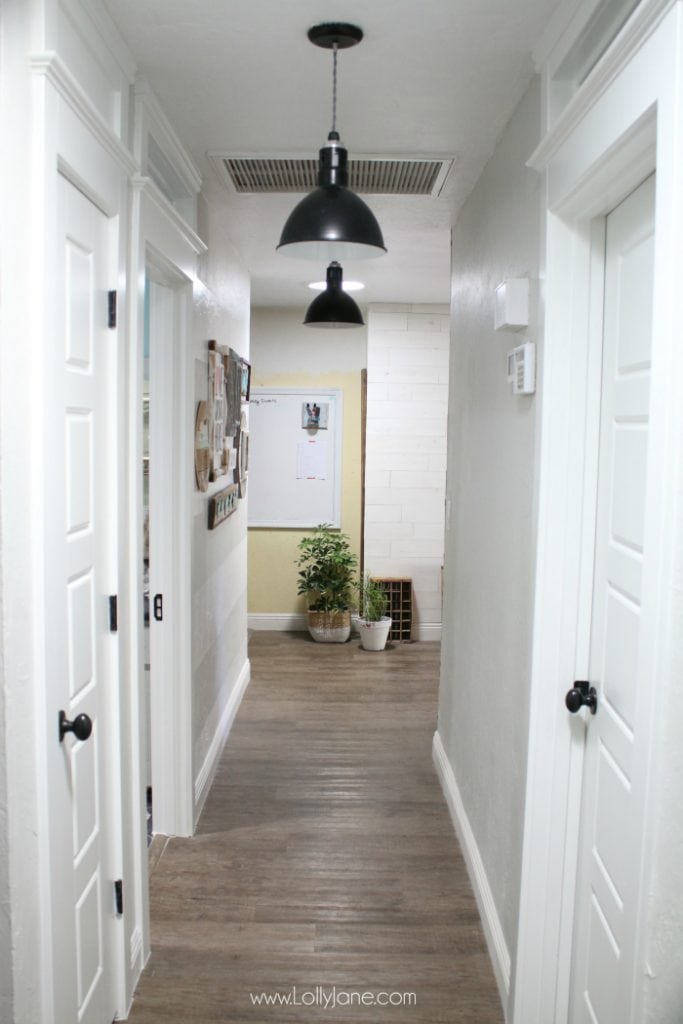 Here is what the entryway looked like right after we moved in six years ago, what a dinky little light!
A more recent update: you can see we moved the AC vent (we got a new air conditioner installed in February and updated the metal ducts to flex tubing during the soffit lifting renovation) and wired the lights on either side of the vent.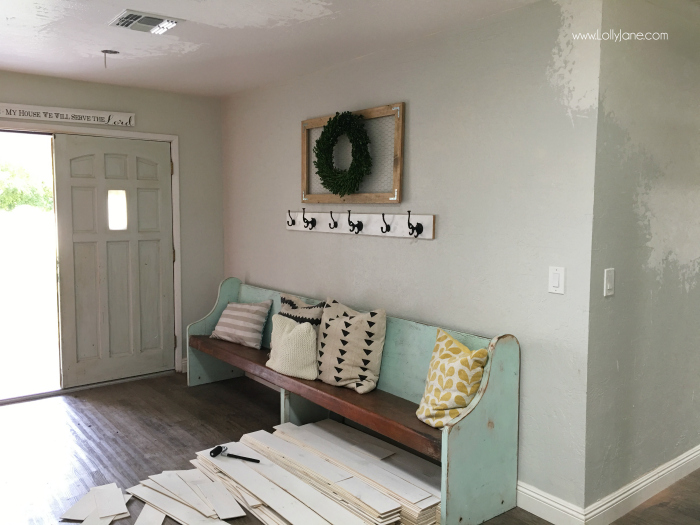 Here are the larger pendants (16″) in our entryway. We chose the black & white cord option as we felt like it was a classic color scheme.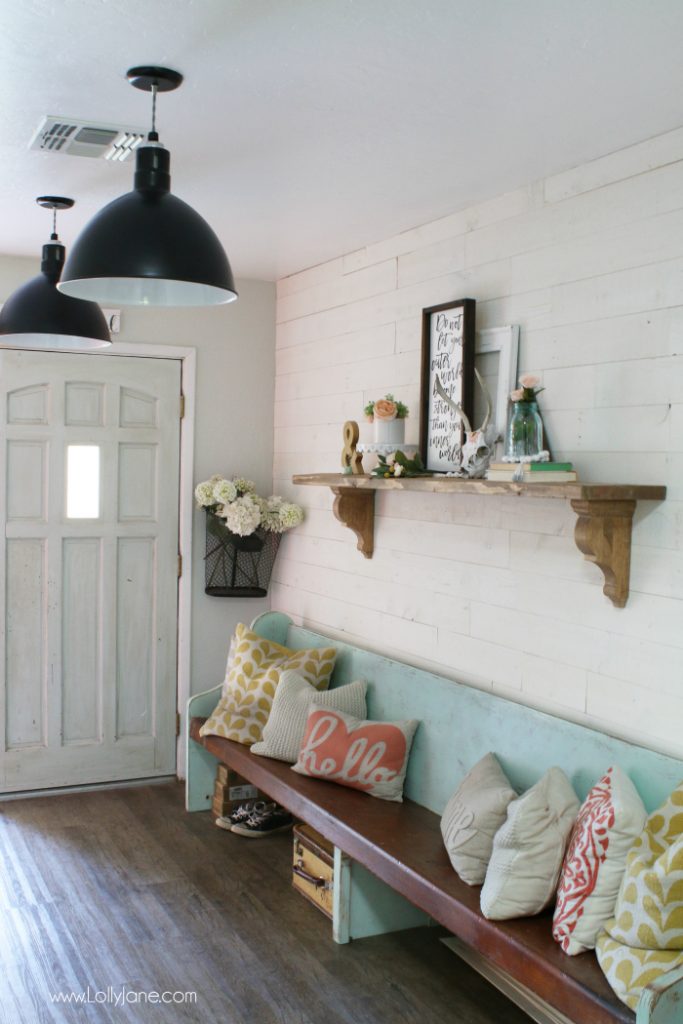 There you have it! We are loving the high-quality BLE lights and recommend them if you're looking for new pendants for your own home! Here's another shot of the entryway decked out in fall decor. Aren't the pendants the perfect finishing touch?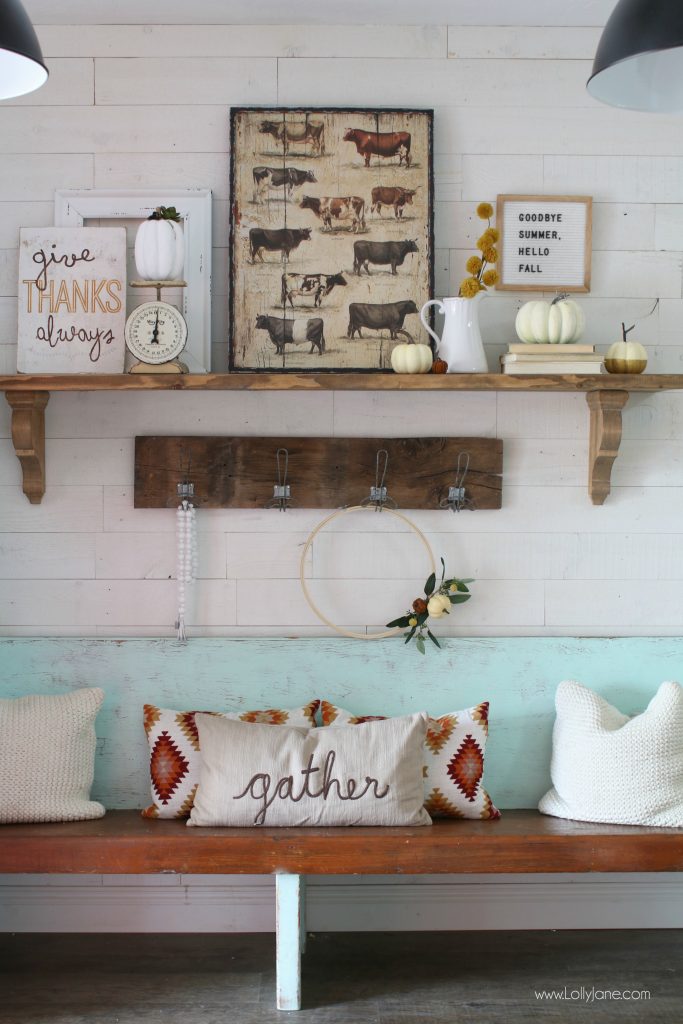 Today's post is sponsored by Barn Light Electric. We received free product in exchange for our opinion, all thoughts belong to us. Please PIN so your friend's can check out these lights too!

Check out more of their gorgeous lights in other homes across the country like this Jadite Porcelain Pendant from their blog,
and this darling yellow Gilmore 2 light pendant,
this pretty Insider 2 Light Chandelier,
and of course they own the throne for the best outdoor lighting! In love with this Wheeler Sky Chief Sconce. Now go get lost in their blog and website, so much eye candy!