Where To Shop for the Best Area Rugs
Finding the right area rug for your decor style will give your room a polished look. Check out the best area rugs for any room in the house.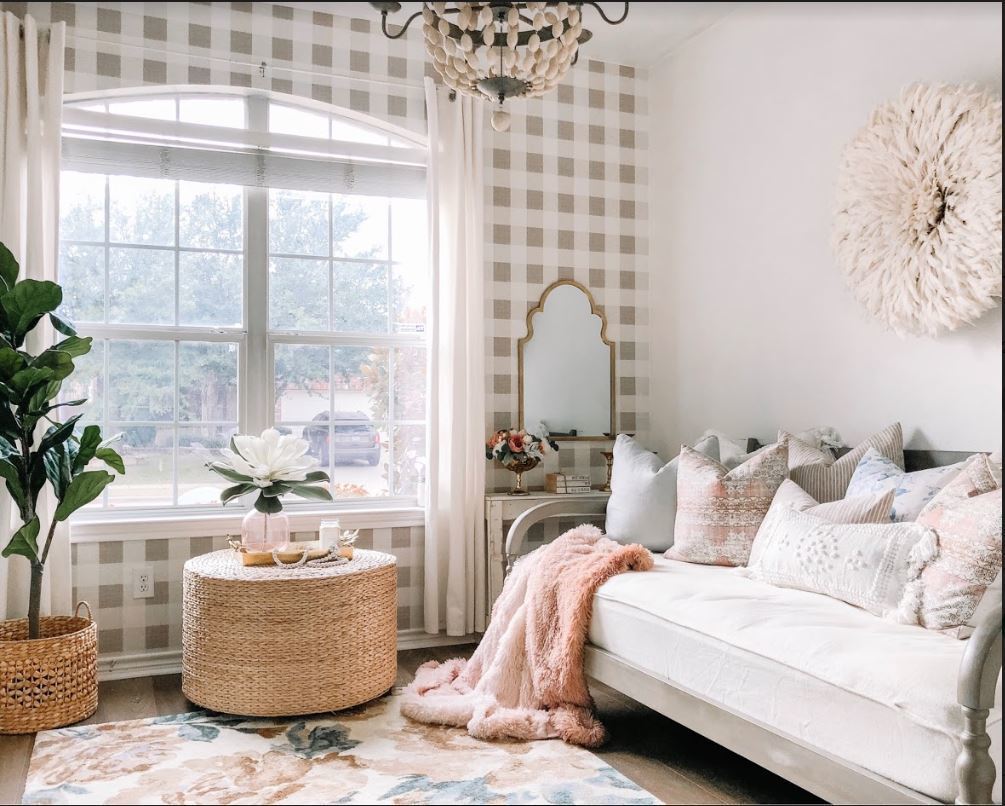 Madeline Rug | pc: Boutique Rugs
You know we love a good deal so we had to share this one: Boutique Rugs is a having a sale right now! We gathered their best area rugs in several custom collections, making it easy for you to find your own personal rug style.
best vintage AREA rugs
If you're going for the soft, worn-in rug style, vintage rugs are for you! The only problem we have with these rugs is that we need more rooms in our house to decorate with them! Here are our favorite vintage style rugs.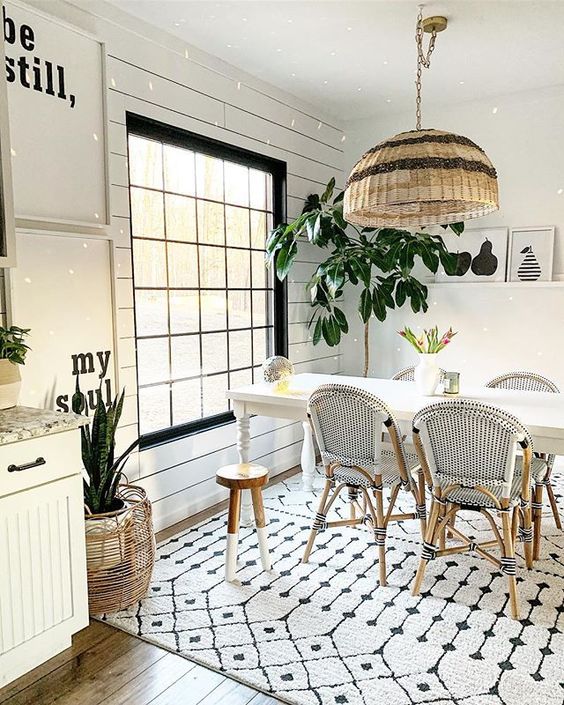 best BOHO area RUGS
Bohemien rugs are all the rage right now. We love boho style because you're free to decorate outside the lines; there are no rules when it comes to boho. Our favorite tips is to pattern mix! Stripes with florals are our current favorite trend. Which boho style rug below is your favorite?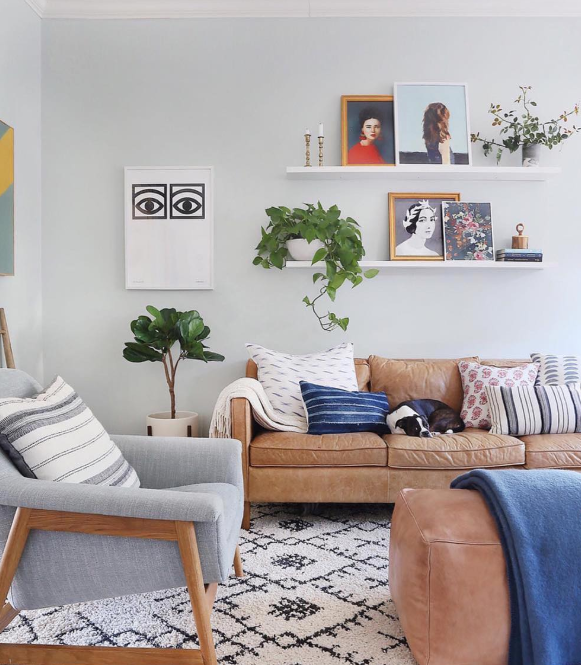 best NEUTRAL area RUGS
Stripes + Solids are the perfect base rug. If you're new to rugs and nervous about adding too much color, start with one of these neutral pallets. You know what's super cute? Layering rugs! These are the perfect bottom rug when layering patterned rugs on top. Take a peek at lot of fun options to get started.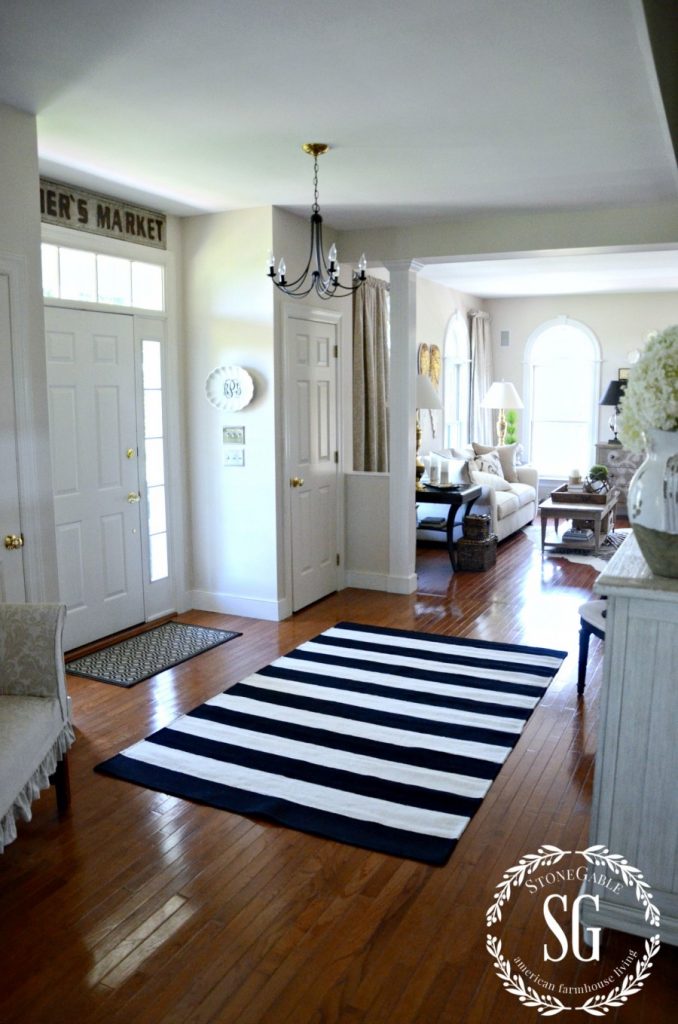 pc: Stone Gable
best NATURAL area RUGS
Jute and sisal rugs are also great for layering. Just grab a rug from the vintage or boho collections above that we've shared for added texture to your room. We're also big fans of natural rugs standing alone. Here are several classic rugs for any room in the house.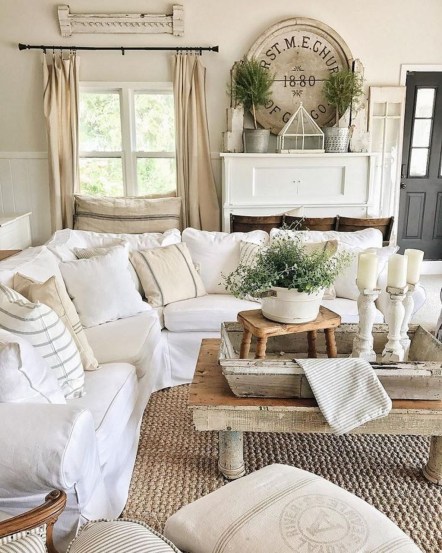 pc: LMB
Frequently asked rug questions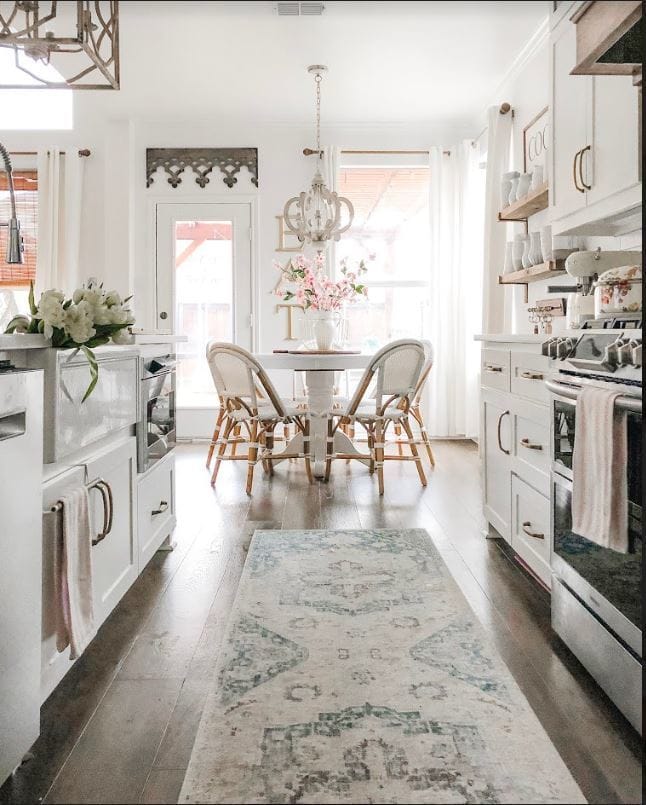 Ephesians Rug | pc: Boutique Rugs
Do I need an area rug?
No, you don't. However, they're an easy way to warm up the space and also save on wear and tear on your permanent floors underneath. When you shop rugs on sale, you're not investing too much money into them which makes them affordable to swap out every couple of years as style change. Area rugs are a great way of tying in all of your room elements together, you can pull together a variety of colors from the room into one spot.
How do I clean an area rug?
As much as we love a good area rug to tie the room together, let's be honest, they take a good beating. Check out our top tips to keep your area rug clean!
What should I look for when buying a rug?
According to Lowe's, the traditional rule of thumb is to measure the seating area and select a rug the closest size up. This allows all of the furniture legs to rest on the rug for a unified look. For a more modern look, break the rules using smaller rugs that fit the front furniture legs (or no furniture legs). Try filling the entire room with the rug. To do so, measure your room and select a size that allows for two feet of floor space around the rug's perimeter. You can also layer rugs. A smaller rug on top of a larger one helps define seating areas and creates visual interest. Use carpet tape to keep the rug safely in place.
What size area rug do I need?
The Spruce offers great advice when selecting a rug size: the most common mistake people make when buying an area rug is choosing a size that is too small for their space. It's often recommended to decide on the appropriate size of rug based on your furniture configuration, not based on the specific room size. Some layouts look better with allowing a certain amount of the floor to be visible around the edge of the room. So, the main guideline is to determine the best rug size is to always consider the furniture placement over the room size. This "rule" is especially true for placing a rug in a living room, dining room, or bedroom.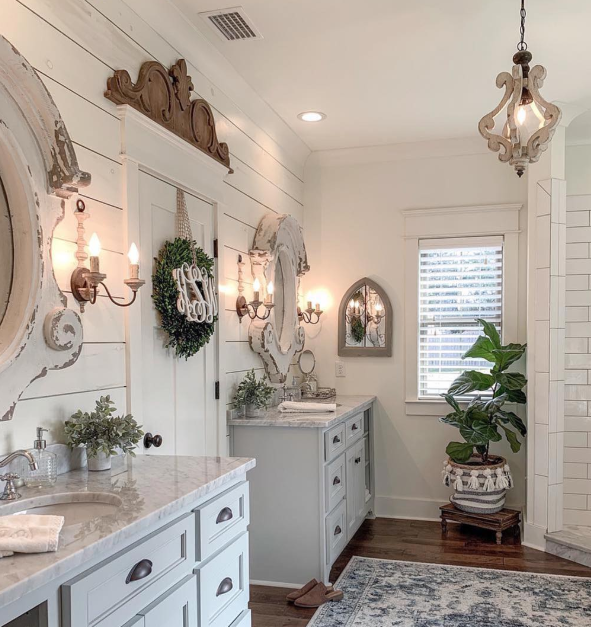 Istanbul Rug | pc: Amy of The Refined Farmhouse (blog)
We hope we've helped you find the perfect rug to match your style! Let us know if you have any questions, we're happy to help you find the best area rug for YOU! Keep up with us on Instagram for our latest and greatest!