New Build Home Design Ideas
Thinking about building a new home? We've partnered with KB Home and have rounded up some gorgeous New Build Home Design Ideas that fit aNY family budget without compromising style! Plus, a free checklist for you to bring along when making your design choices!
We are proud born and raised Arizonians so our readers relocating to the Grand Canyon state often ask which home builder we suggest. We both live in established neighborhoods and haven't had any personal experience with home builders until recently and are now thrilled to honestly reply "KB Home" with our personal stamp of approval. 
New Build Home Design Ideas
We explored the KB Home Design Studio centrally located in Phoenix and met with a talented team of designers to ask every question under the moon about what to expect during the home buying and building process. We were even able to shadow the sweetest couple purchasing a home in Buckeye and got to listen in on their meeting with Stefany, Studio Consultant. Here's what YOU can expect when choosing KB Home as your home builder.
what YOU can expect when choosing KB Home as your new home builder
Find a community you love, (easy to do as there are currently 32 neighborhoods throughout the

Phoenix

and

Tucson

areas.)

Meet with a Sales Counselor and choose your home site and floor plan.

You can then schedule your appointment at the KB Home Design Studio and this is where the real fun begins…

browse the Design Studio and discover the latest home design trends to pick out features that reflect your style and get the brand-new home you've always wanted!

You  will receive weekly updates from their Sales Counselor and Superintendent.
First of all, you will feel like a million bucks when you pull up to the Design Studio and see your personalized reserved parking space! (KB Home even had one for Lolly Jane and we were so giddy!)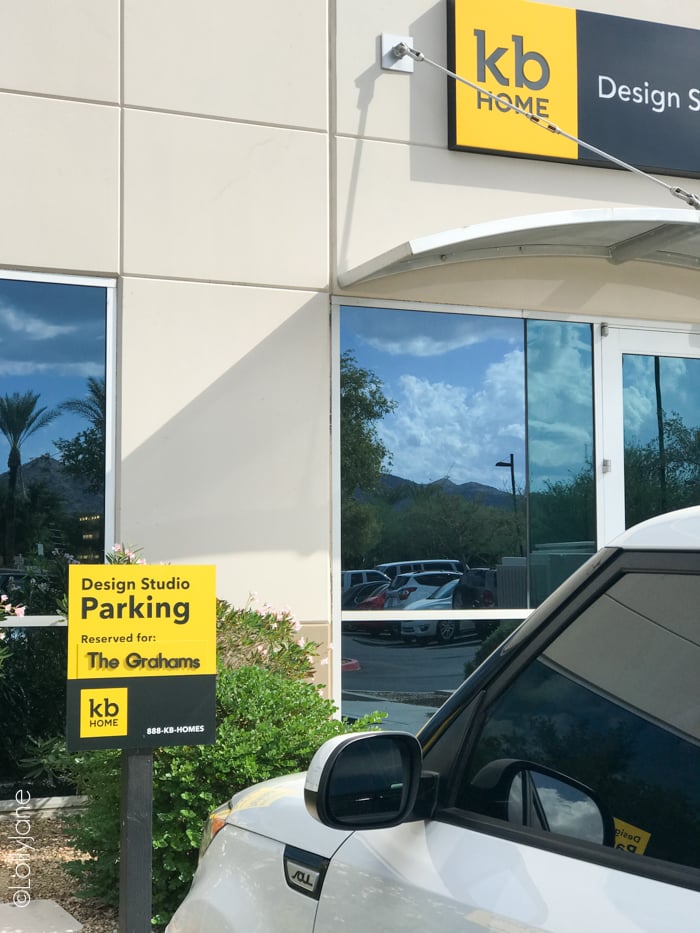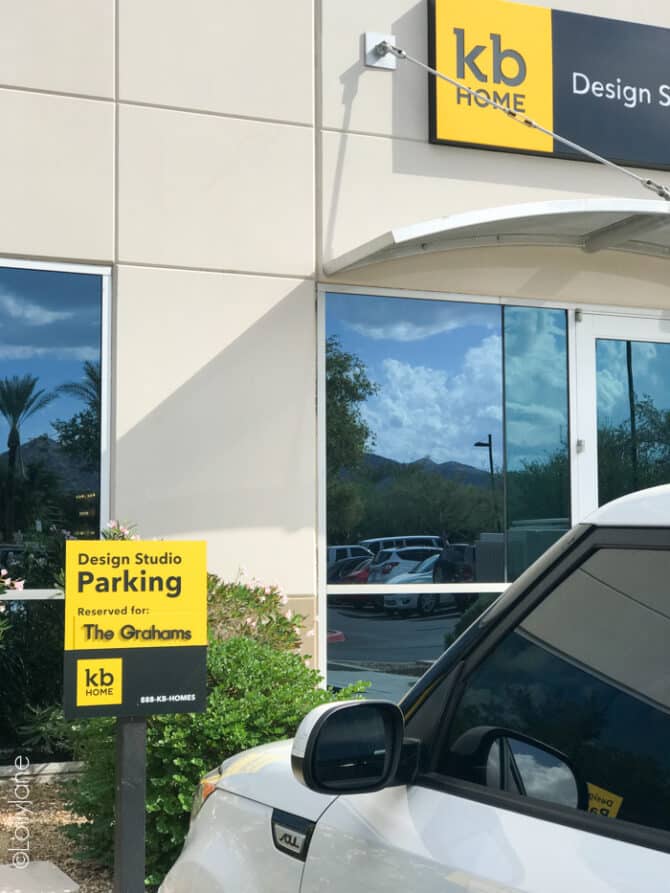 PERSONALIZEd STUDIO consultant TO help make your design ideas come to life
You meet with your friendly Studio Consultant to make all of your design choices. From shower heads to outlets, tile and flooring to lighting and garage doors, your home will be 100% YOU. Since all KB Home are ENERGY STAR® certified, you get to choose the accessories that compliment that, such as the latest Whirlpool® appliance smart technology. This is what greets you as you walk into the Phoenix Design Studio… gorgeous lighting and bright, inviting chairs decked out in the bold KB Home signature color.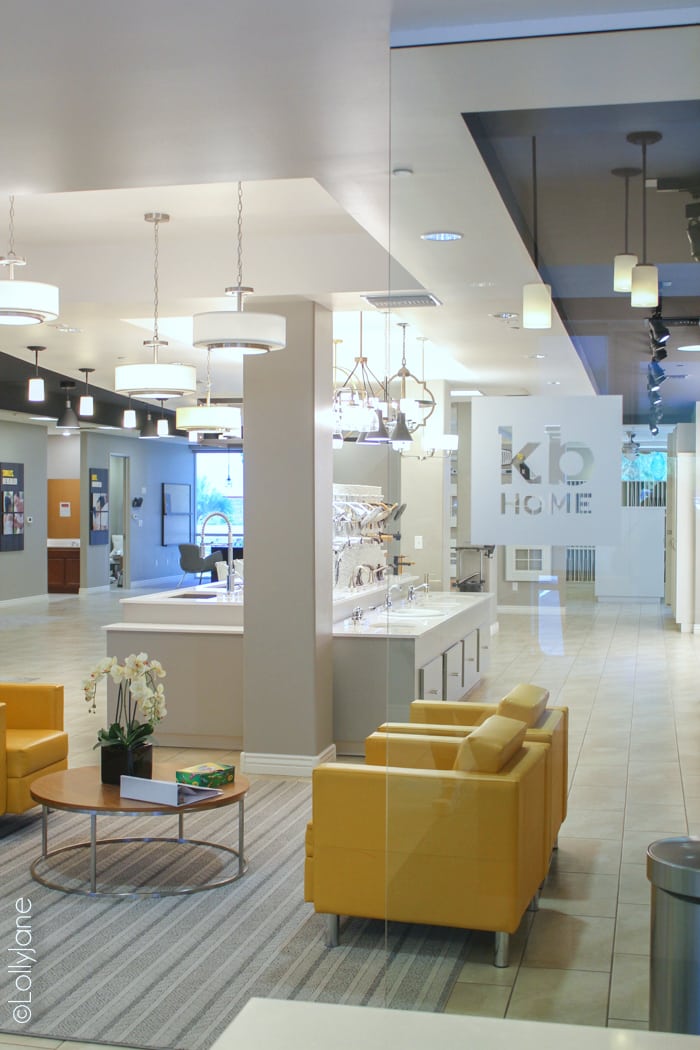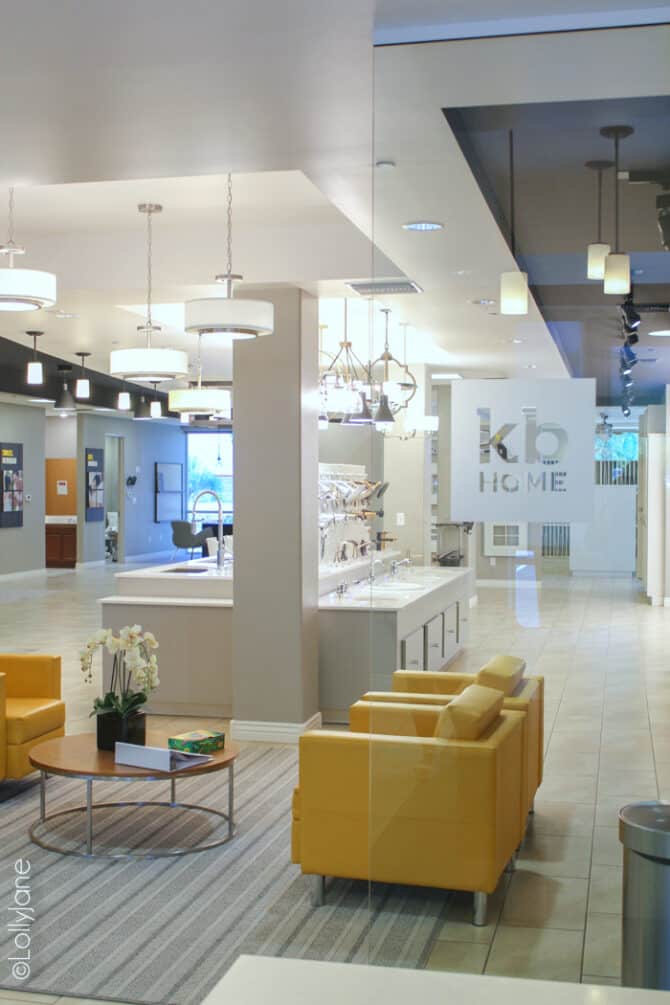 After welcoming the Grahams to the Design Studio and catching up, one of the first things we heard Stefany, Studio Consultant, tell her new homeowners was that she is not commission based, "I do not make money off of any upgrades; my job is to make sure you're happy with your choices."  I immediately felt at ease knowing that their (Studio Consultant wasn't trying to up-sell them to earn a personal profit but instead genuinely helping them get exactly what they want. I could tell the Grahams felt the same way as I did and were immediately at ease with Stefany.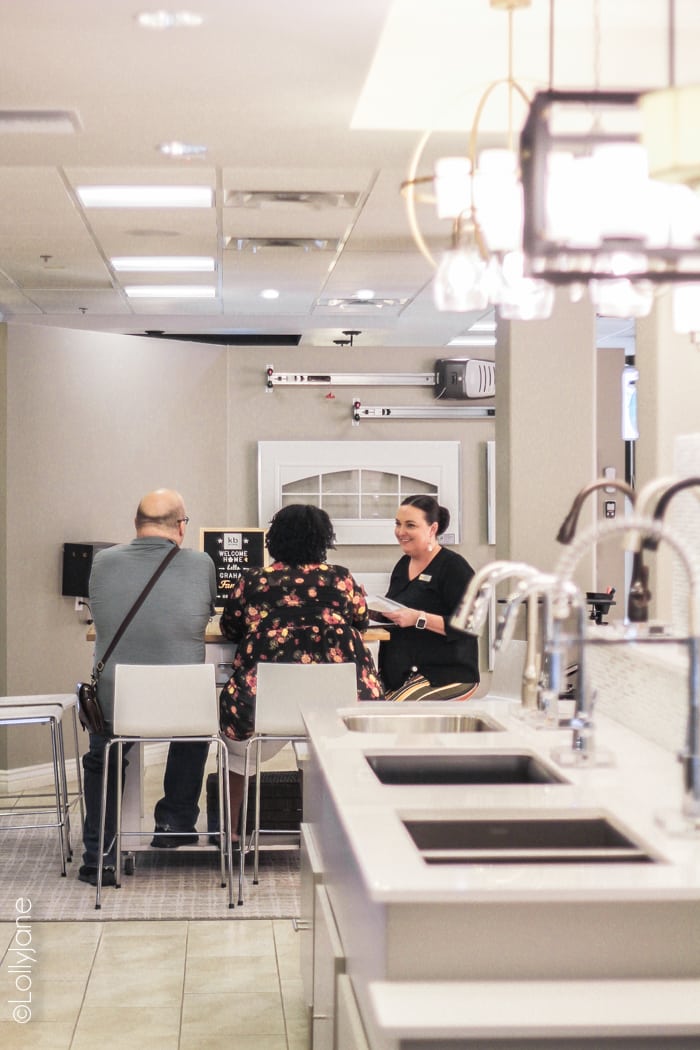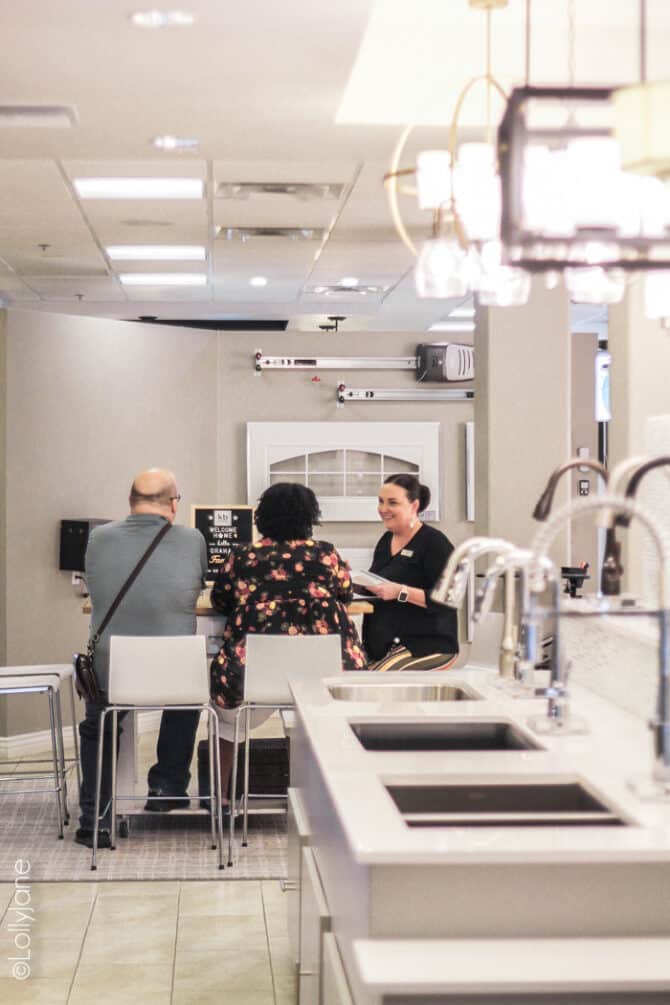 free design studio "wish list" printable
Mrs. Graham had a wish list on her phone and was comparing it against Stefany's check list to ensure they were on the same page. Stefany told her to get all of the items on her wish list first, then at the end they would revisit it and makes changes to cut items that didn't work anymore or were out of budget. We observed lots of smiles and laughter exchanged from Stephany to the Grahams throughout the process that, although lengthy, is still fun! 
Free Design Studio Wish List 8.5×11 prints here: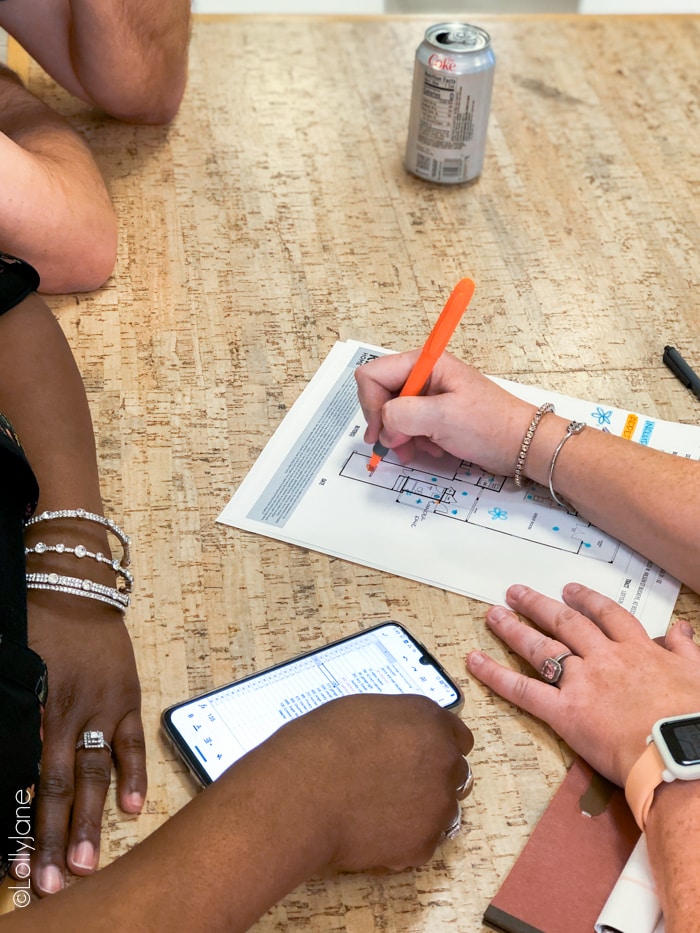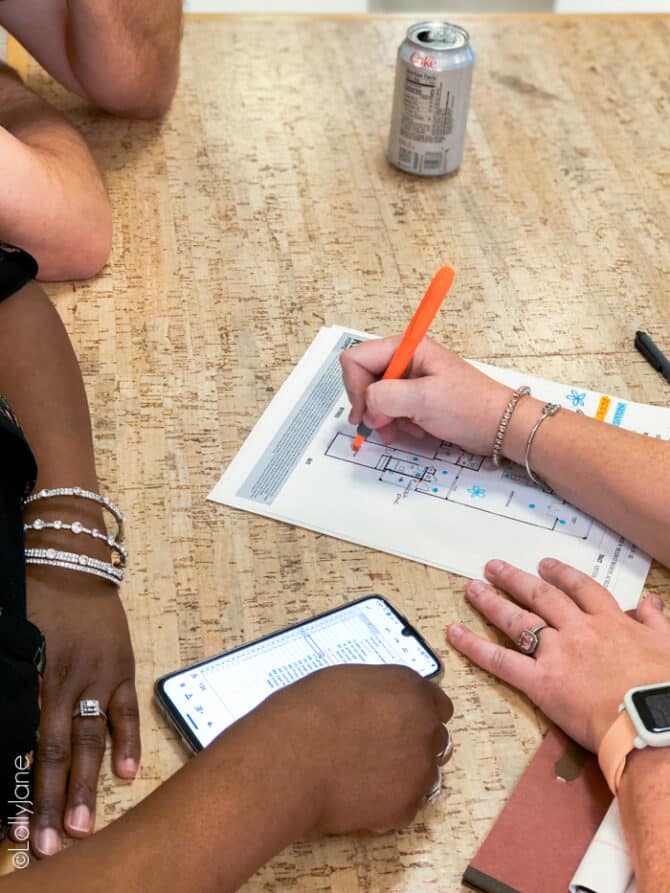 The KB Design Studio is there to really personalize what YOU want in YOUR home. Everything available is neatly displayed and has a similar feel of shopping… I'll take one of this, two of that, oooh I must have this! 😉 There are 3 grades for every design option so no matter your budget, you will have choices.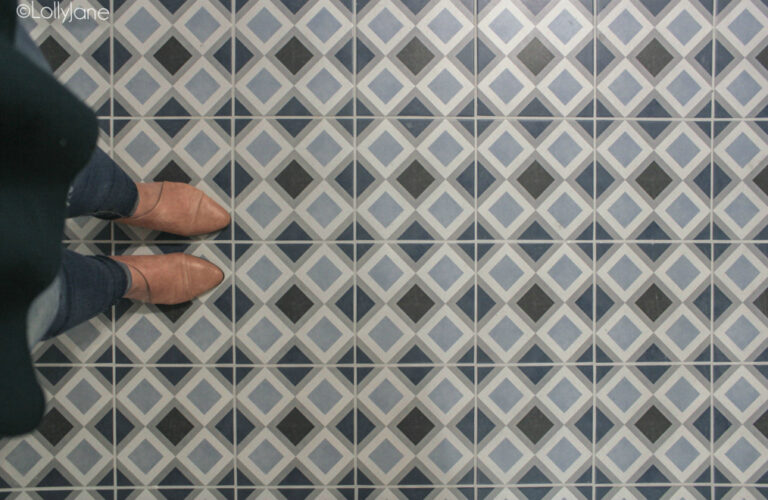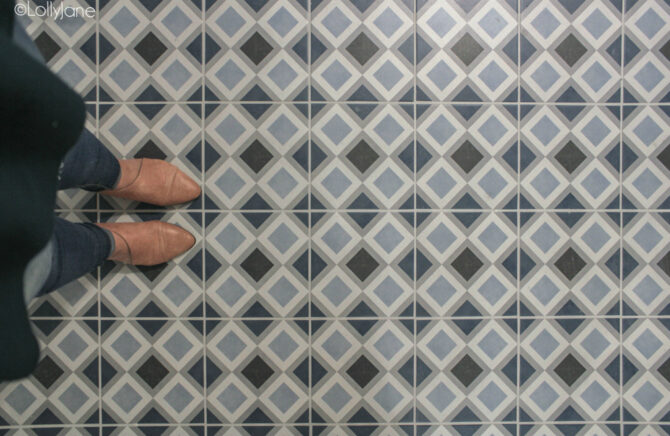 The base grades are still very on-trend, high end quality and any home buyer would be thrilled to know they can stay within budget and really have their dream home with high end finishes that don't break the bank.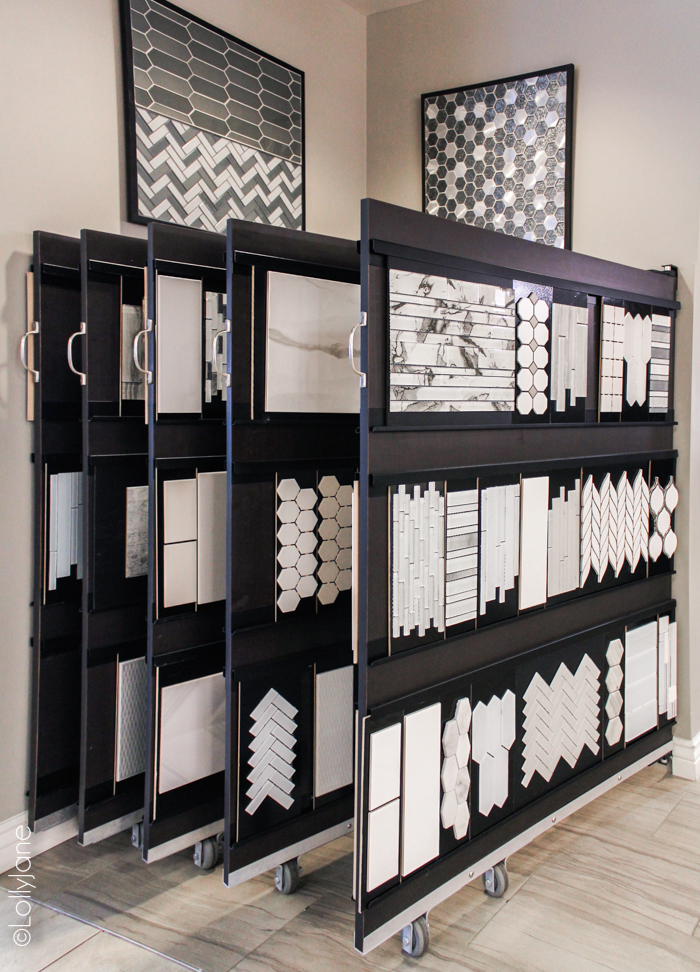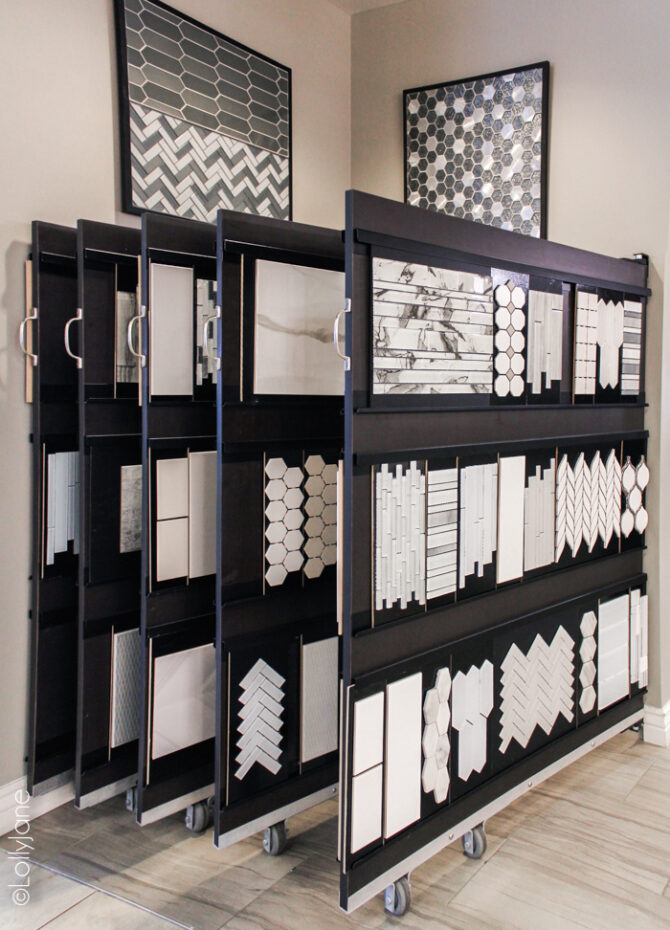 Your Studio Consultant will walk you through each area of the Design Studio so you can look and feel what you want in each space. For example, Shaw® and Anderson Tuftex™ have many pet and kid friendly carpet and flooring options– just look for the cute paw on the corner of the carpet sample! And this tile is all SO gorgeous, such a large variety that's sure to please any style!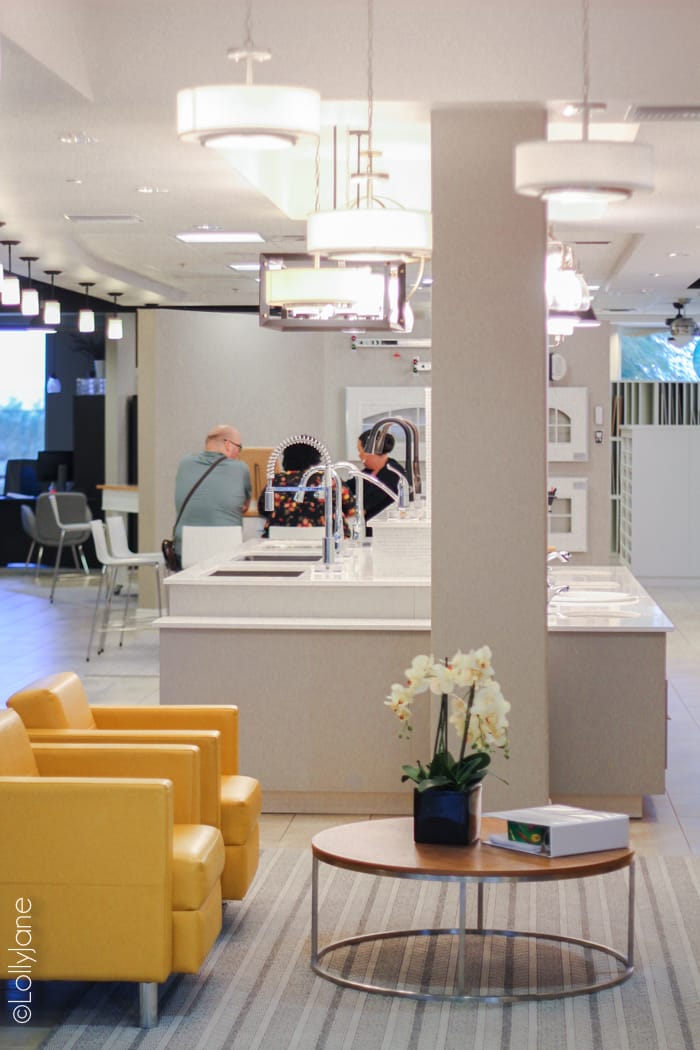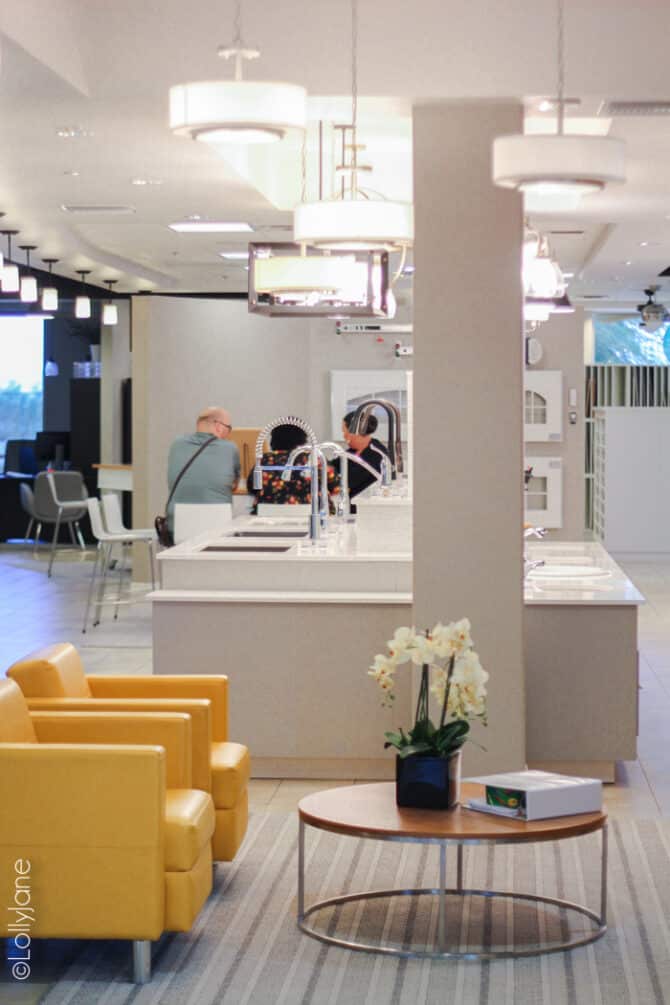 My favorite feature of the Phoenix KB Home Design Studio is the full kitchen. You can literally pick up a kitchen faucet and walk it over to the working sink and see how it reaches, stretches, or would work in your space.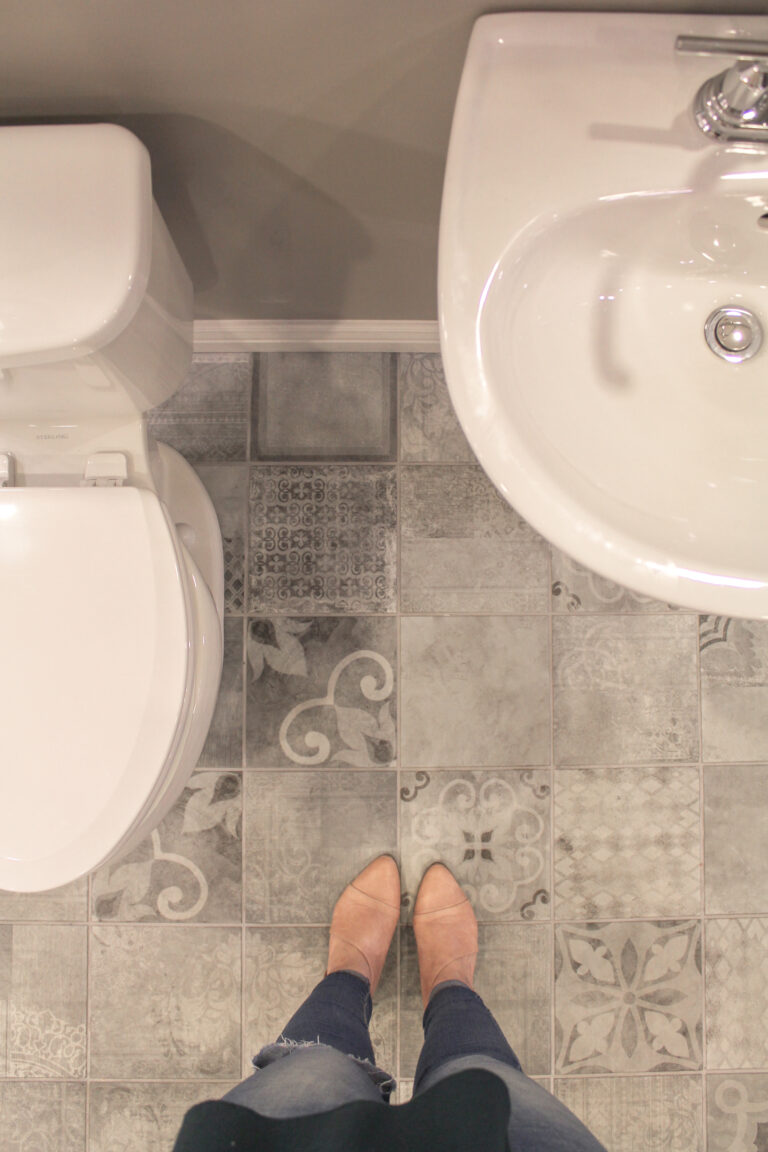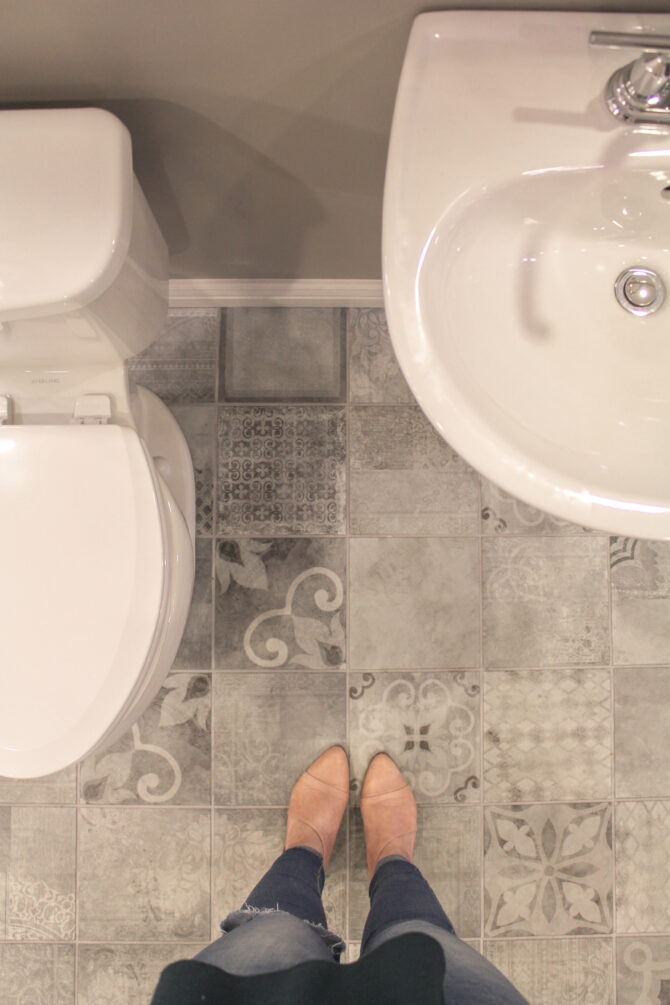 The same goes with faucets that transport and you can grab what you like and walk them into the bathroom display area to mix and match until you're happy with your selections. KB Home is not just building a house, but a home. ?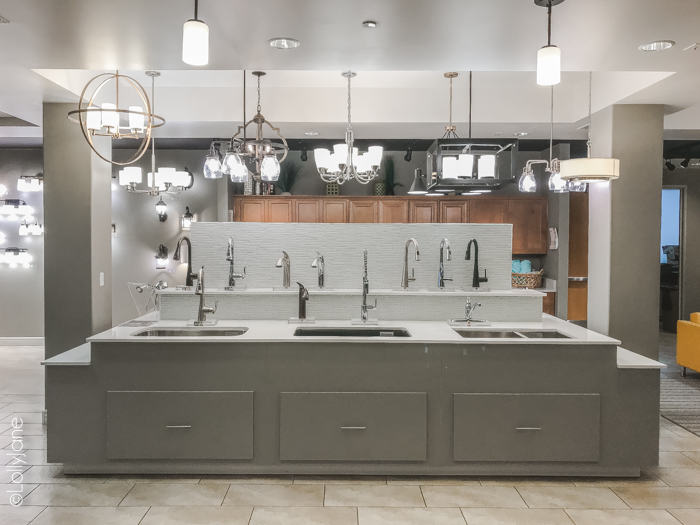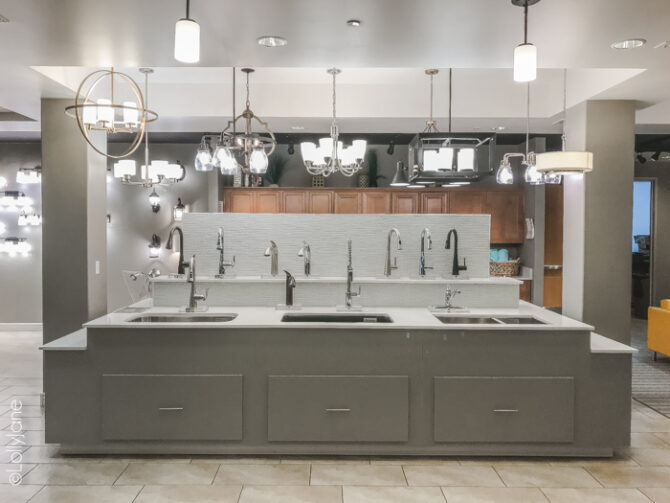 Speaking of the Design Studio Kitchen, we are thrilled for the opportunity to partner with KB Home designers and narrow down a whole new space for future homeowners to browse and enjoy, (hello daily freshly baked cookies in the studio!). We were careful to choose all 3 levels of grades within the same kitchen so homeowners can really see that even though a specific tile is a lower cost option, it still shines in that room! 
Here's a breakdown of what we chose: 
Timberlake Cabinets in a newly released trend forward color, Rye, that is simply stunning and compliments many surrounding styles.

Cosentino Silestone quartz countertops, hello gorgeous!

The hottest trend right now is a matte black finish… coming soon is the Kwikset pantry lever, the Moen motionsense faucet, and a variety of cabinet hardware styles to fit any family's budget and style.

Wilsonart premium laminate, Armstrong laminate floor, Emser backsplash, Whirlpool smart appliances in the new trend forward, black stainless finish, and a gourmet kitchen.

Features a pull out trash bin, under cabinet lighting, glass cabinet doors for displaying your favorites.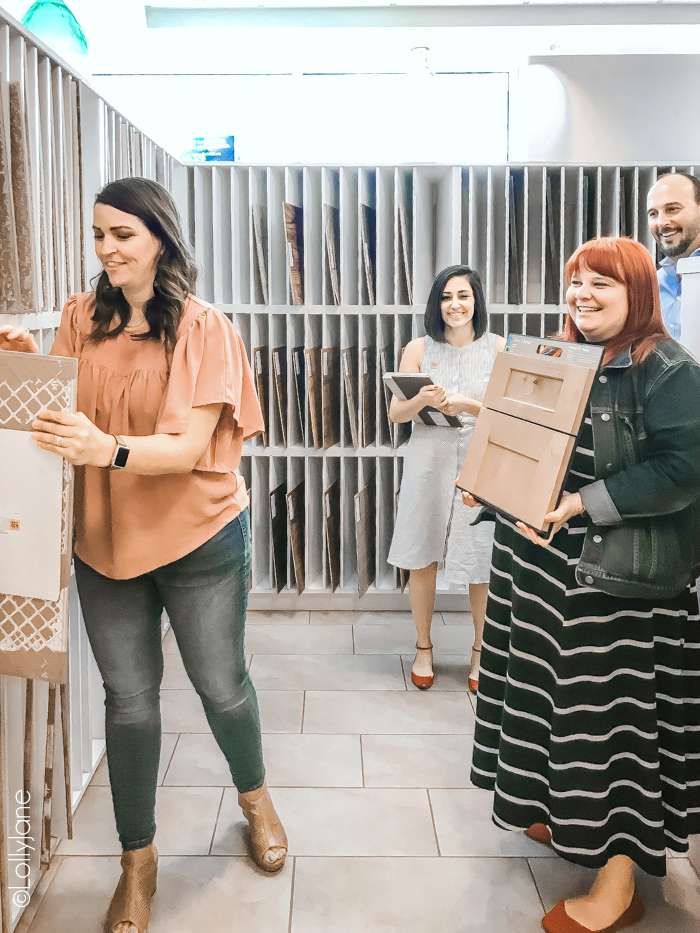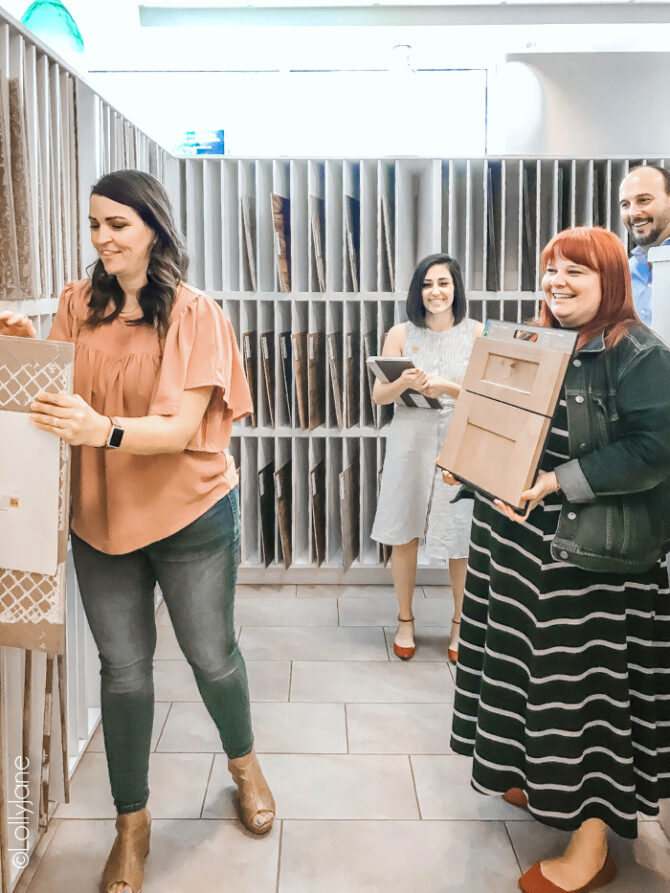 Sneak peek of the selections… I have never wanted to build a new house more in my life, eek!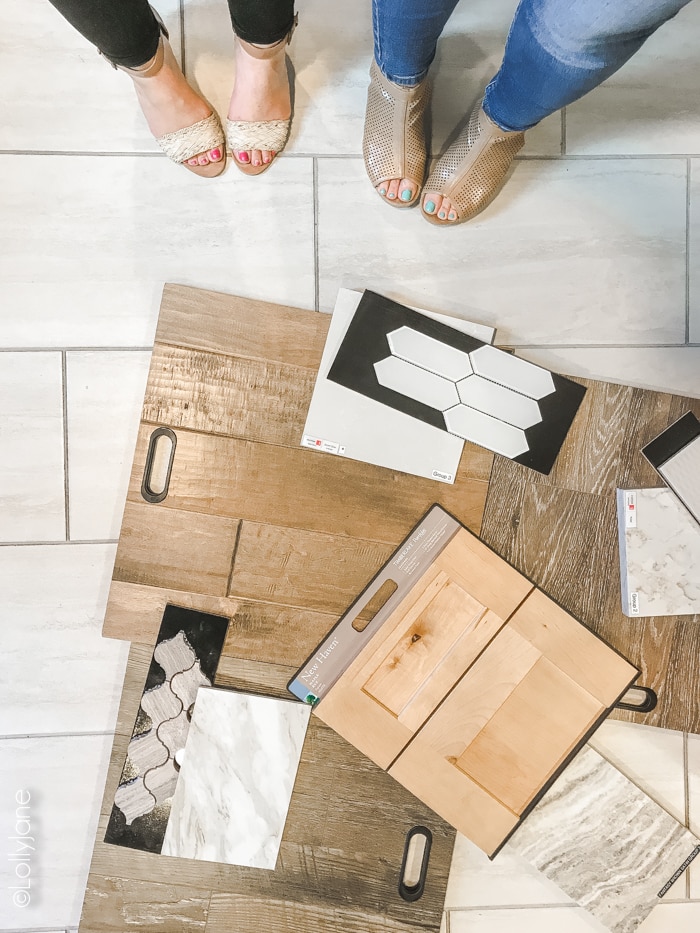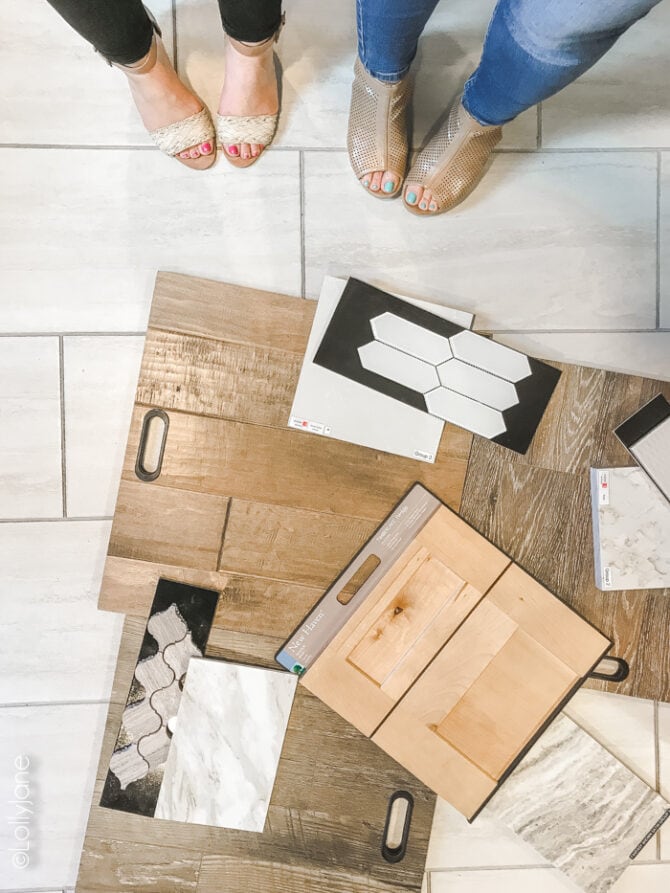 So so beautiful, right! If you want to see it in person next month, we will be at the KB Home Design Studio on November 16th from 4-6pm! There will be a full dessert bar and of course, in true Lolly Jane fashion, a stylish home decor make 'n take. PLUS, you can browse the Design Studio and see all of KB Home's amazing design options for yourself. Everyone welcome!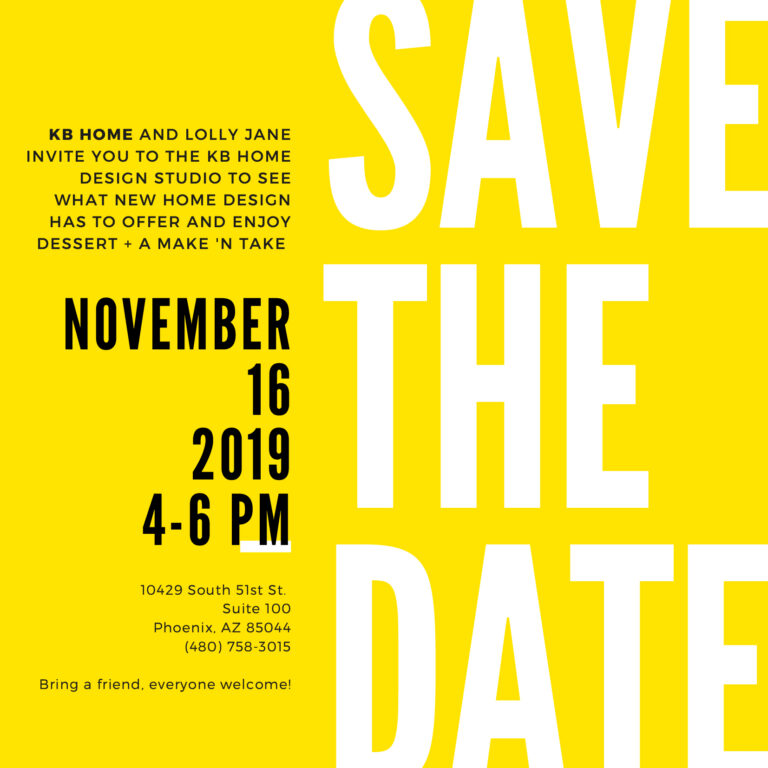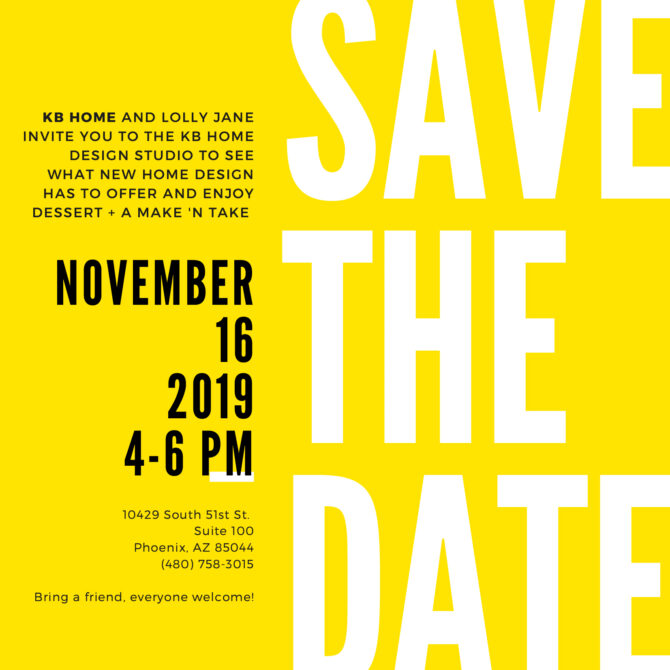 I can't wait to see this space transformed!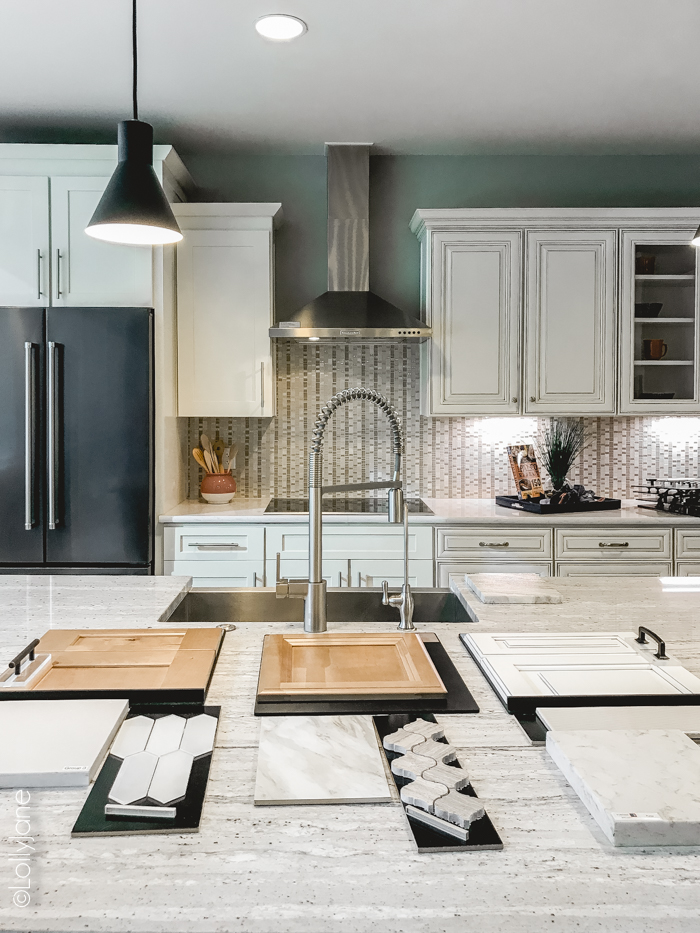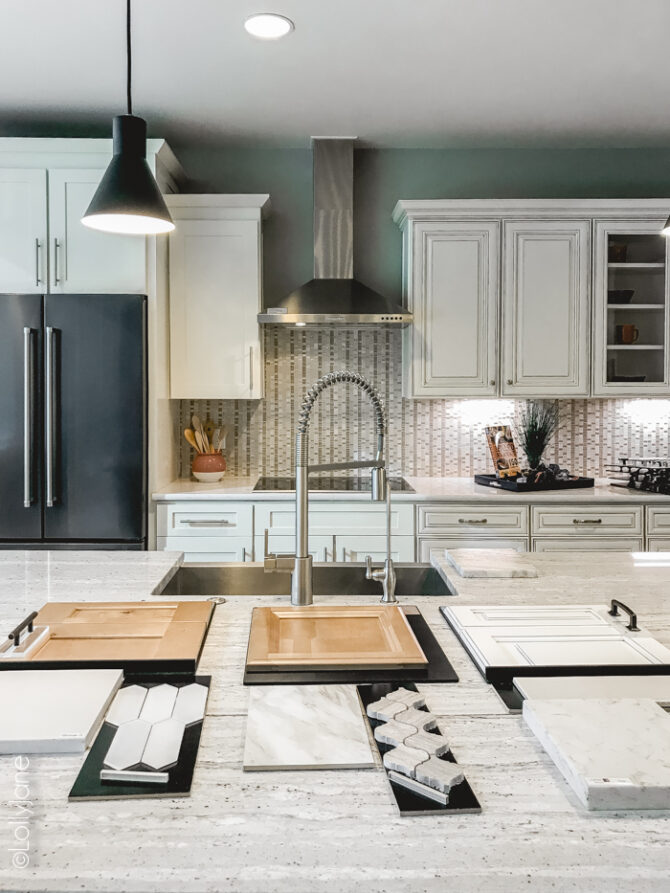 A big thank you to KB Home for sponsoring today's post.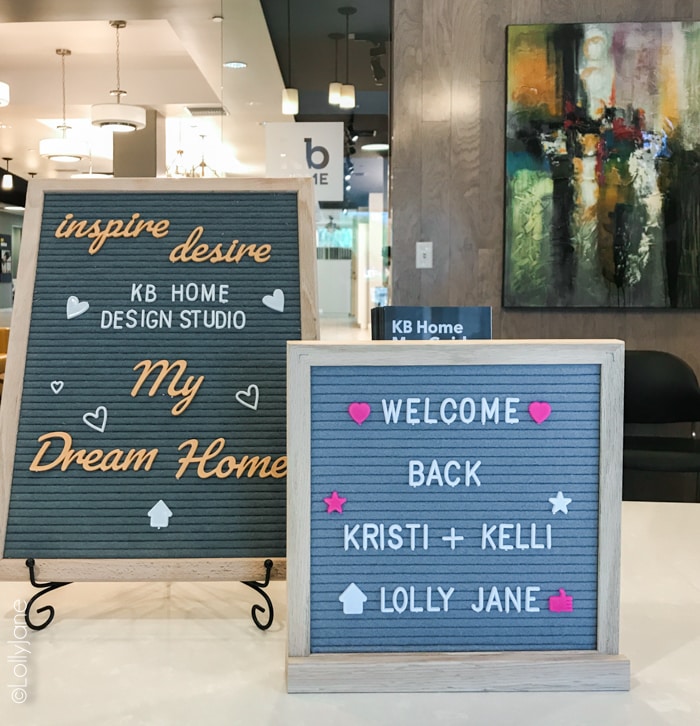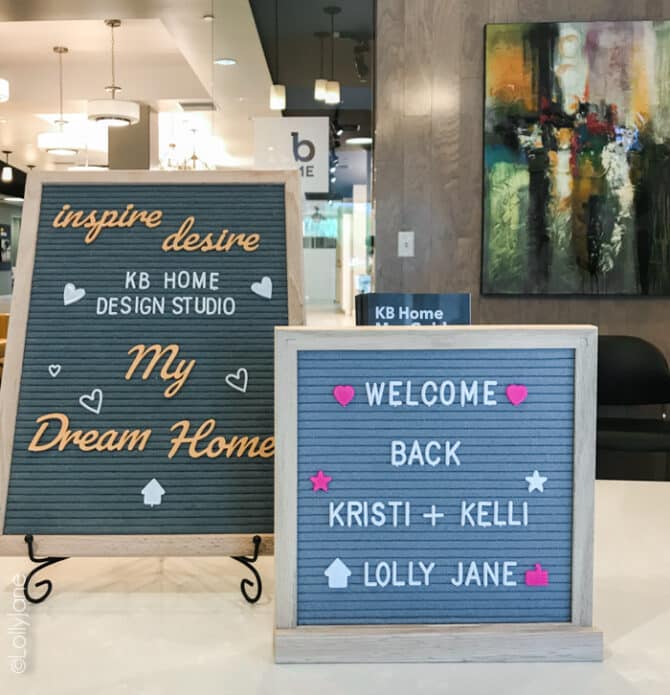 We will check back soon for an update on the amazing kitchen remodel and talk more about the buying process. Stay tuned!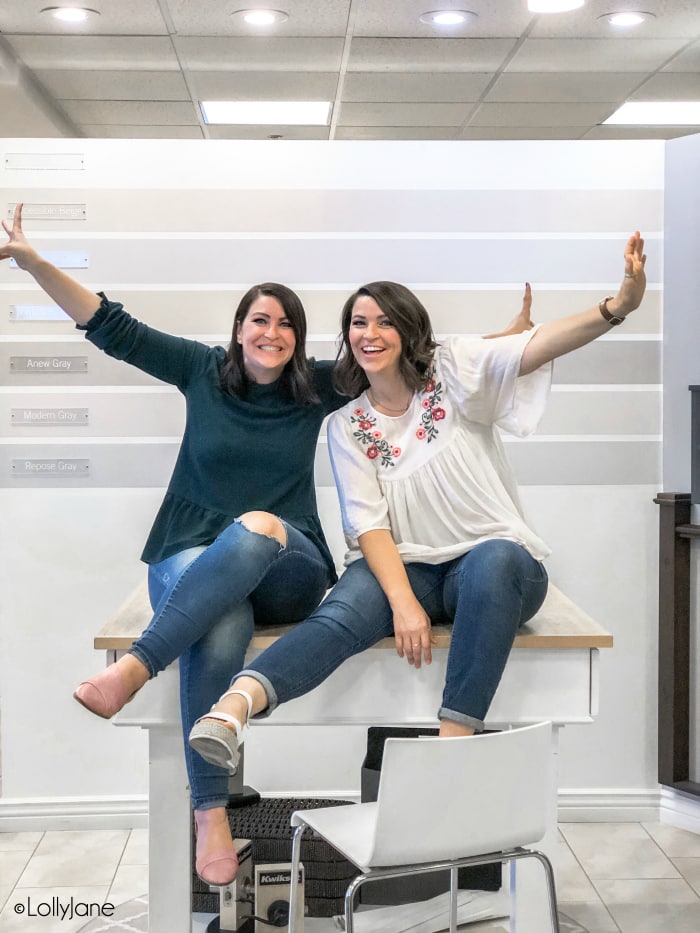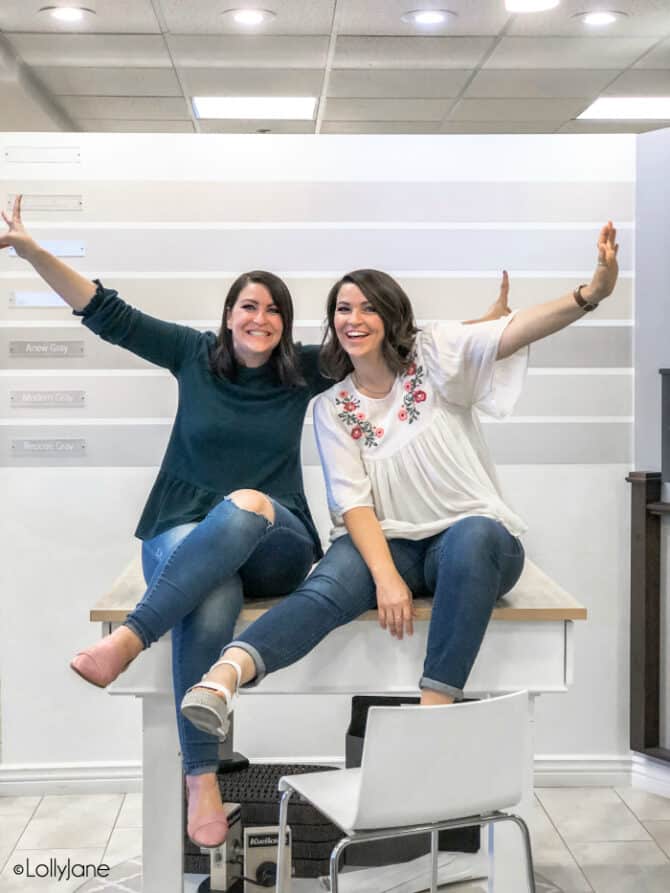 PIN to save this post for later: