19 Household Organizing Hacks
The beginning of the new year is the perfect time to organize your life, which is why we gathered 19 Household Organizing Hacks to help you do just that. There are so many great tips out there to keep you organized is every aspect of life. Check out our 19 kitchen hacks to make life a little easier in the kitchen, and our pretty bathroom storage gives you some good ideas about what to do with all those cotton balls and q-tips. Then take a peek at our craft room which is the ultimate in organization, although I will admit it doesn't always stay that way ;). Once your space is organized, download this free cleaning checklist to keep your house sparkling.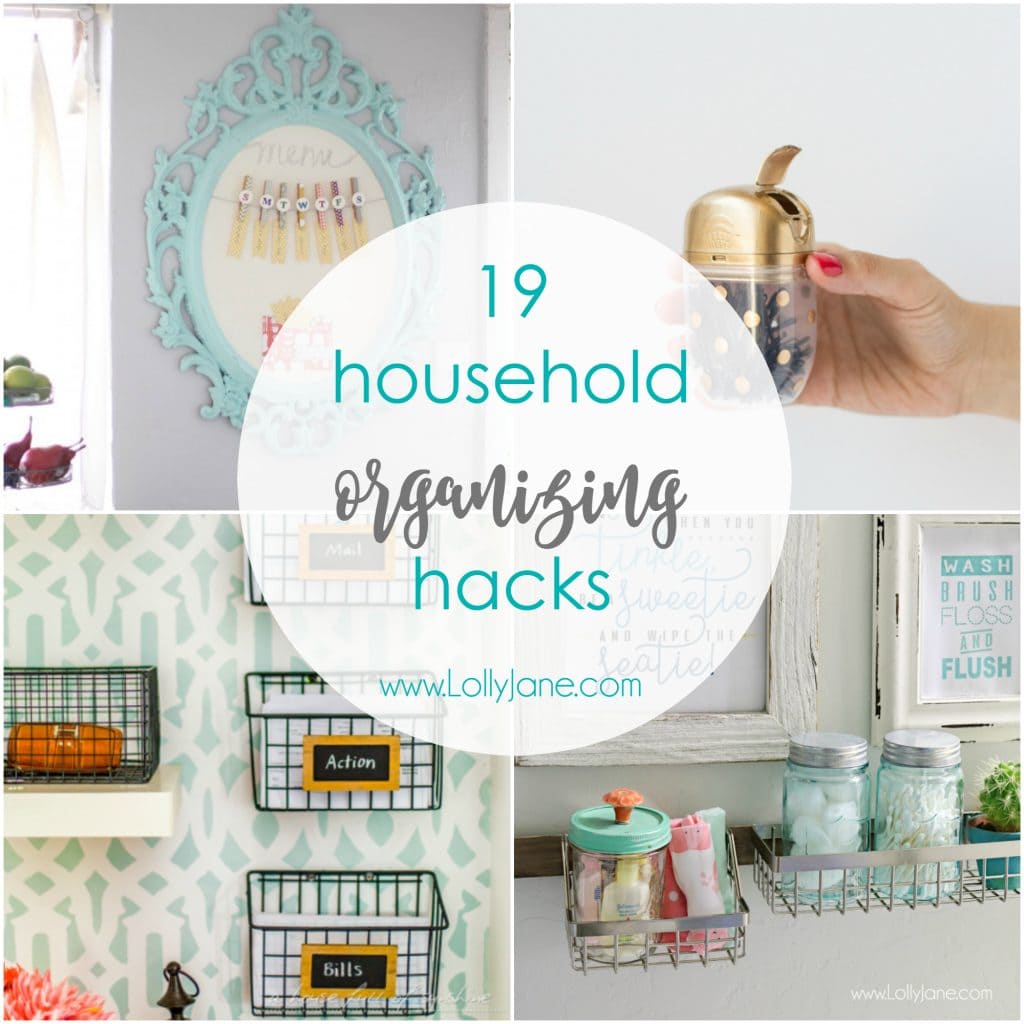 We still love our bathroom shelving and jars, this 3 piece set would look great sitting on the counter!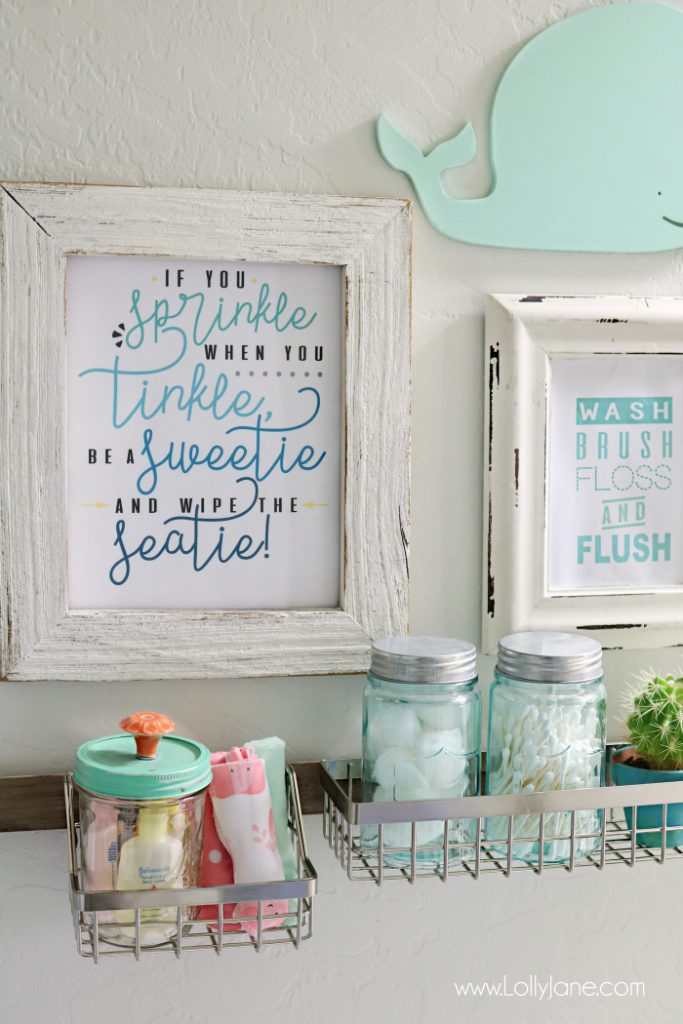 My garage racks are a total space saver! Lots of different combination options.
4 years strong with my bathroom mason jar storage, no toothpaste gunk in the drawers! Be sure to use wide mouth jars.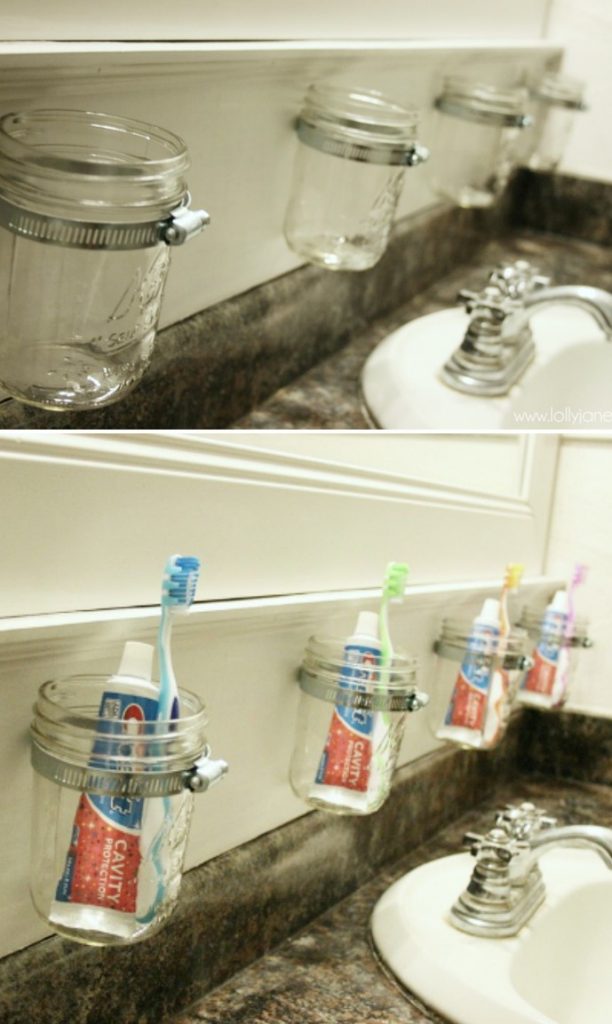 Meal planning is a breeze with our weekly menu board. Lots of cute scrapbook paper options!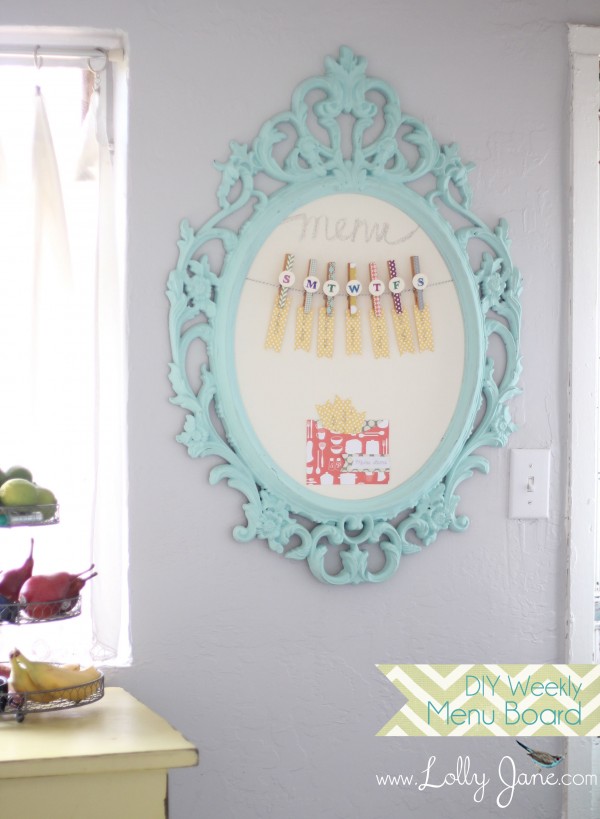 This trash bag organizer from Simply Organized is simply brilliant.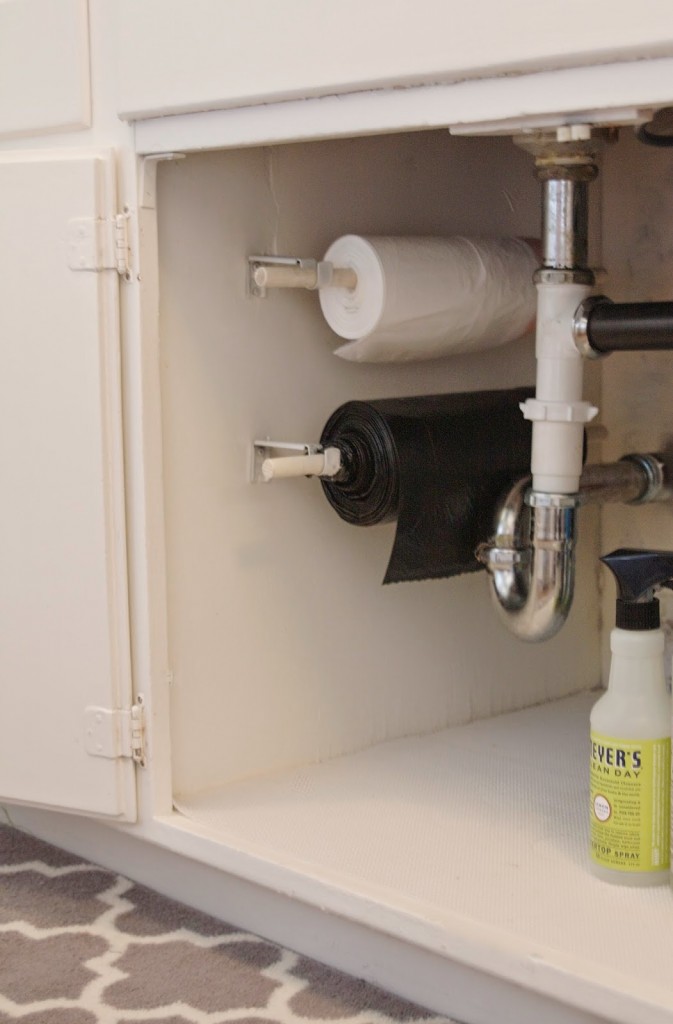 A spool rack turned jewelry organizer  from One Good Thing by Jillee? Love. Grab one here.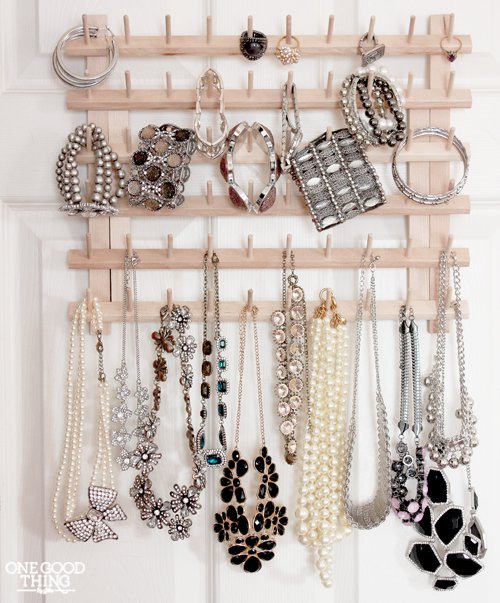 A vinyl gutter book display via Unskinny Boppy is a build-free option, don't forget the end cap!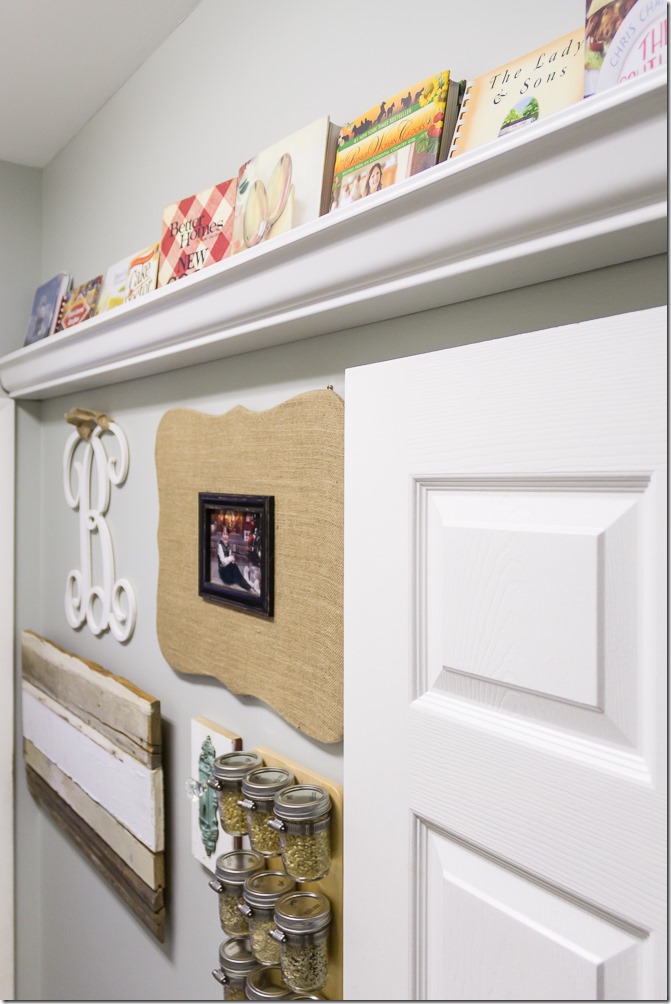 BHG's measuring cup storage includes a cheat sheet. These cups are simply fun!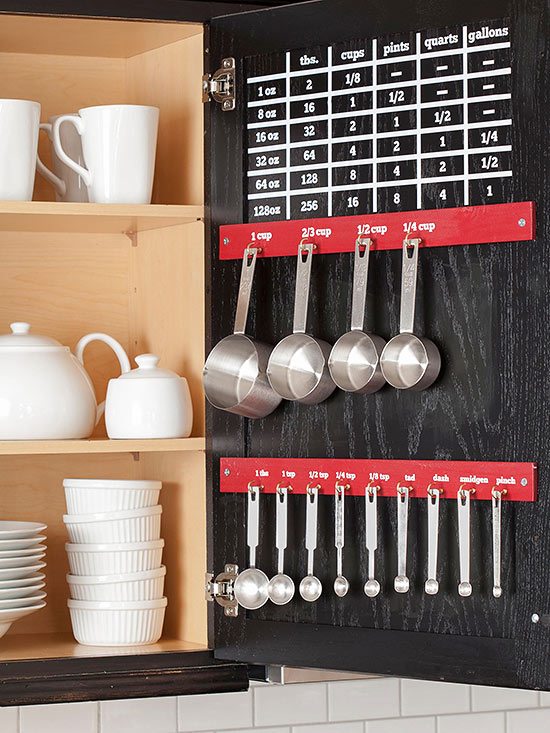 Coral your tall tubes by using a laundry basket for wrapping paper from Smart School House.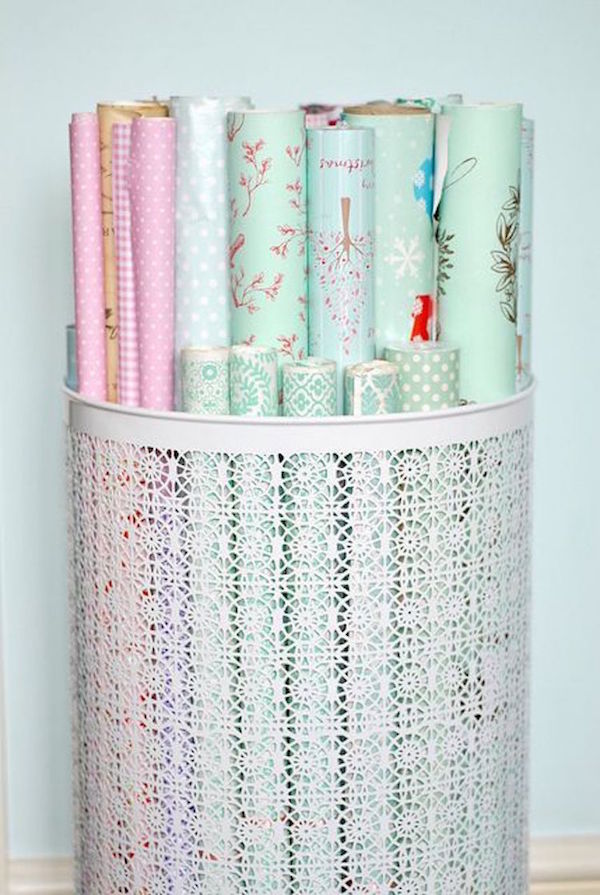 Separate bills with wire mail baskets via A House Full of Sunshine, love these ones with chalkboard labels.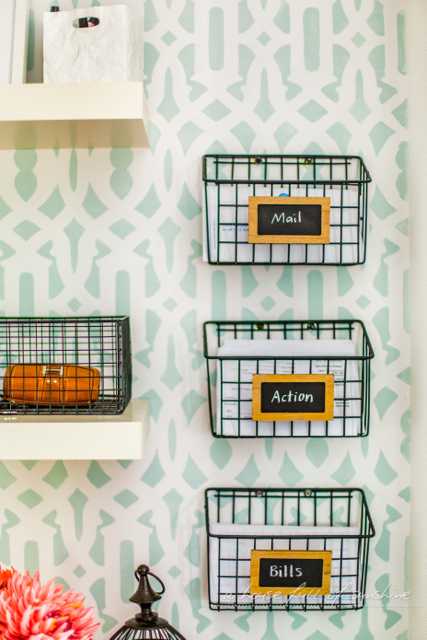 Label those cords with washi tape cord labels from The Chic Site, clever!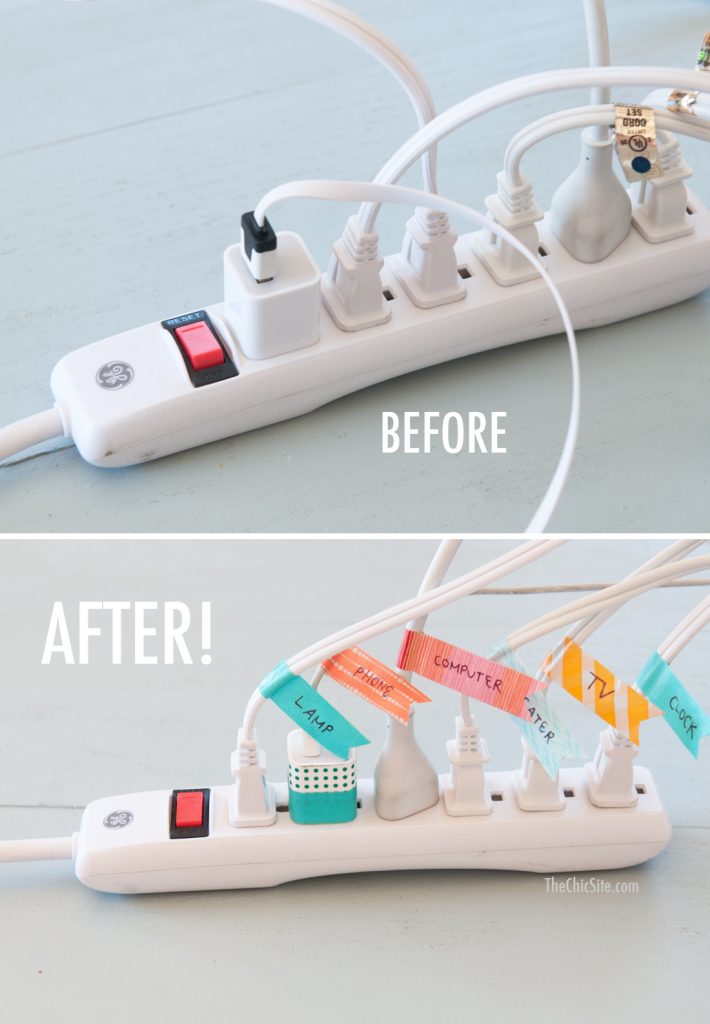 If you have teen girls like me, this Tic Tac bobby pin case via Lovely Indeed is simply brilliant.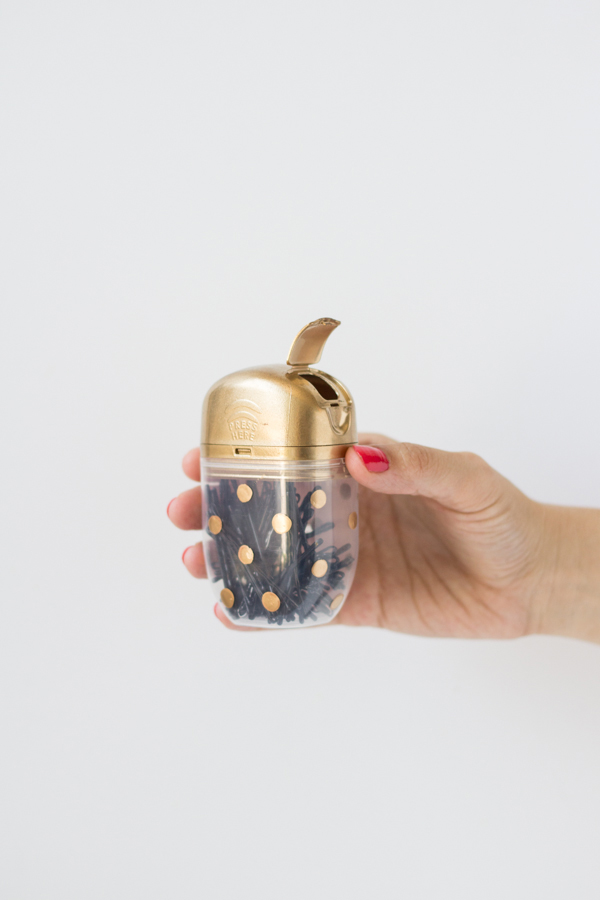 The Craft Patch puts boring liquid soap in vinegar bottles to dress up the kitchen!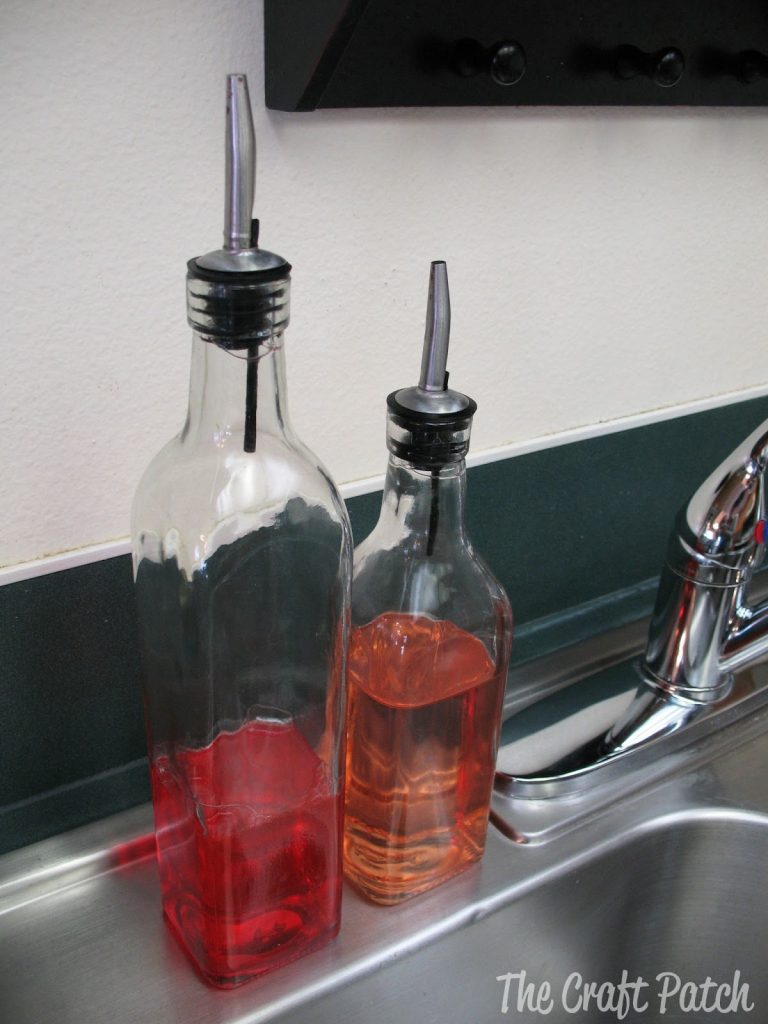 Hanging bath products from the shower curtain from Popcane is so smart, love these clips for less than $7!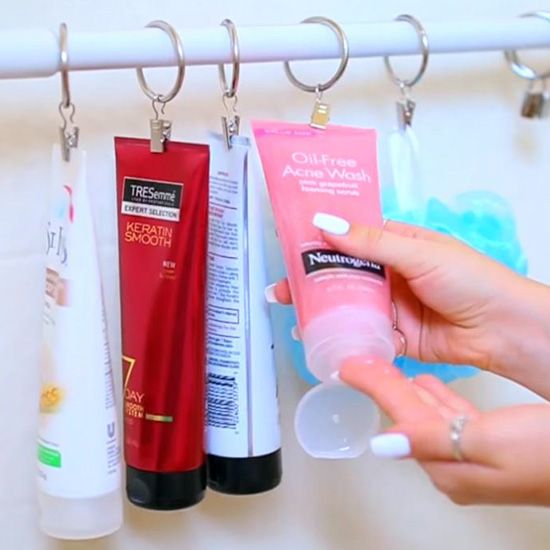 Apartment Apothecary 's hack using a magazine holder for plastic wrap boxes saves drawers from getting jammed. I love the wood version for sturdiness.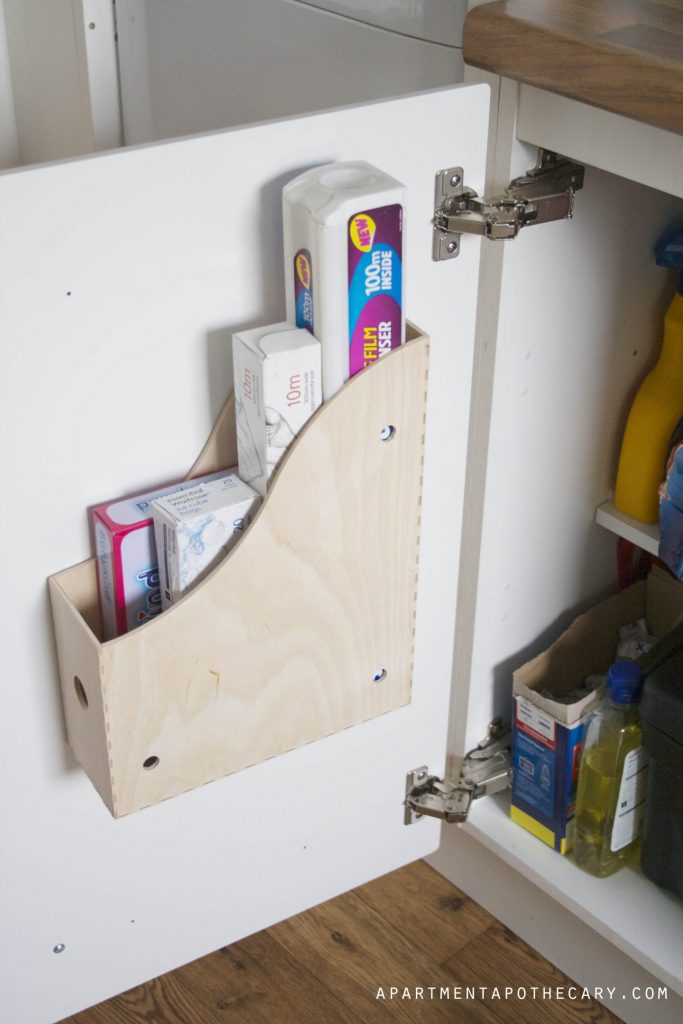 Nail polish frame to display your colors? So smart. (Image via DPG)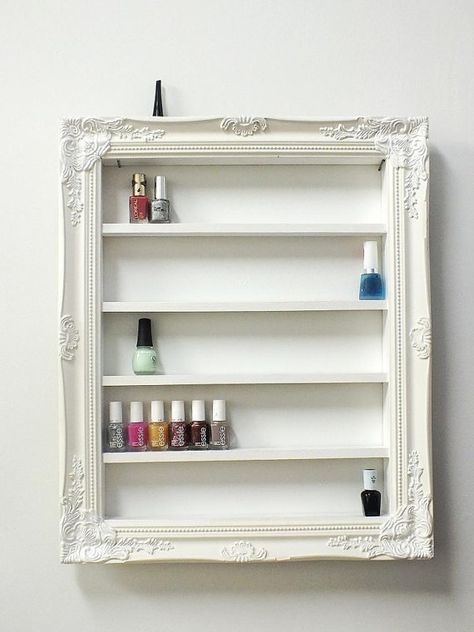 We've all seen the magnetic spice jars. How about these DIY magnetic jars from Home Made by Carmona via Tatertots and Jello?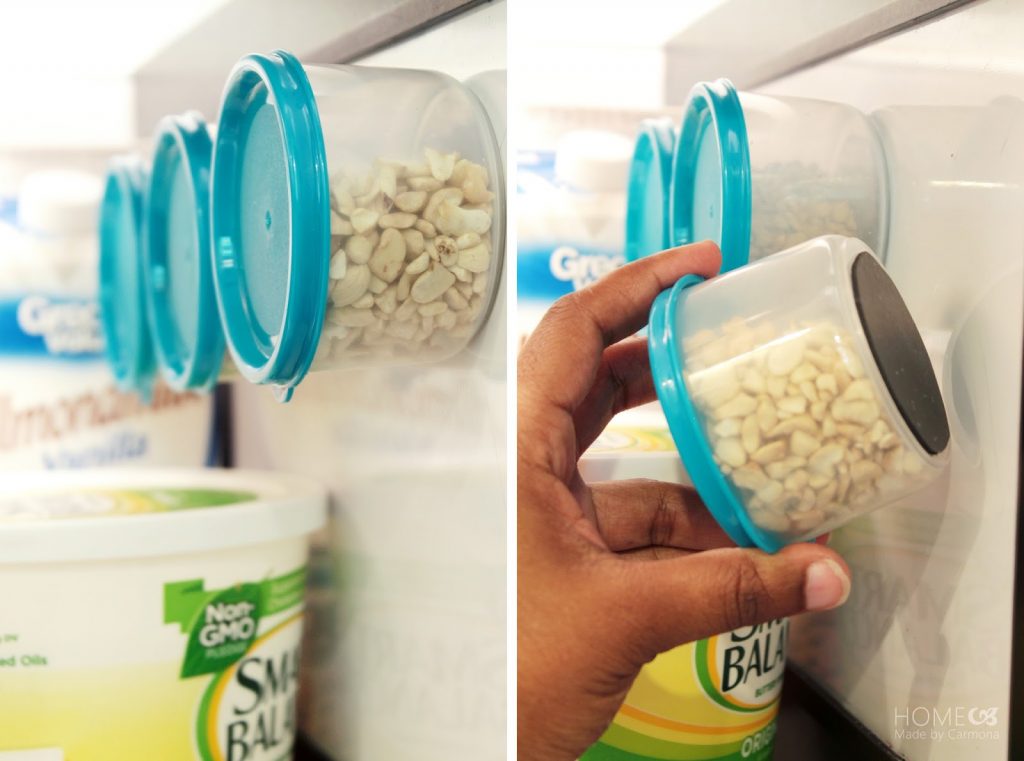 Using a standard double file folder turned wire baskets island storage from Golden Boys and Me is a great way to show off your pretty towels or everyday grab and go lunch supplies.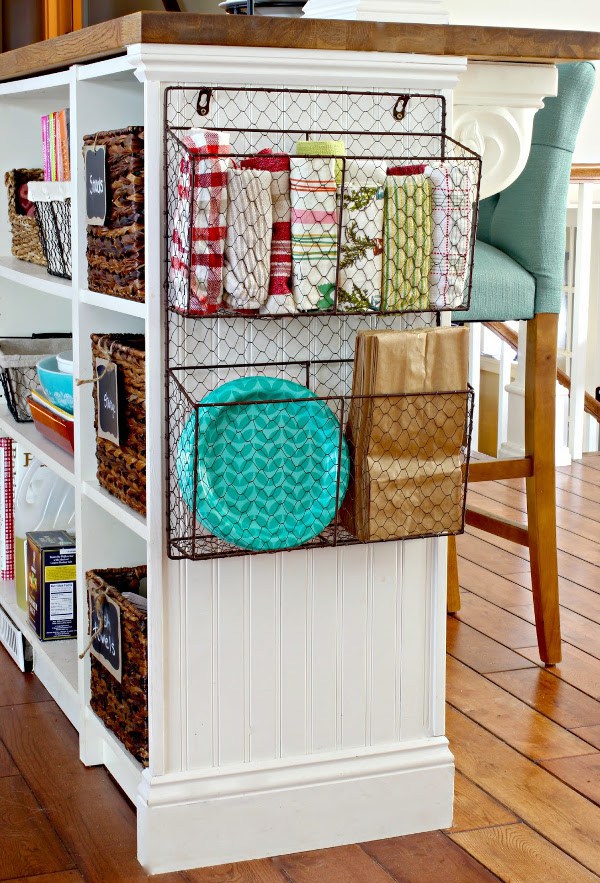 Inexpensive over the door shoe organizers make an easy to reach hair product organizer via Cosmopolitan!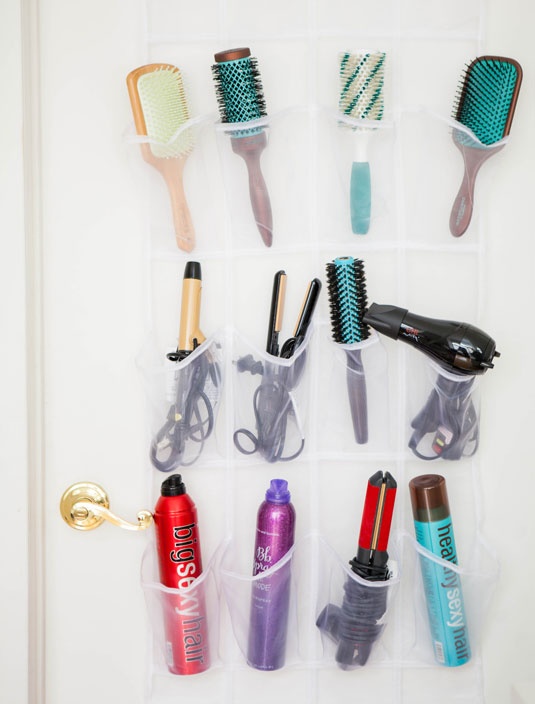 Visit more of our inspirational roundups, like our 15+ ideas for bathroom storage,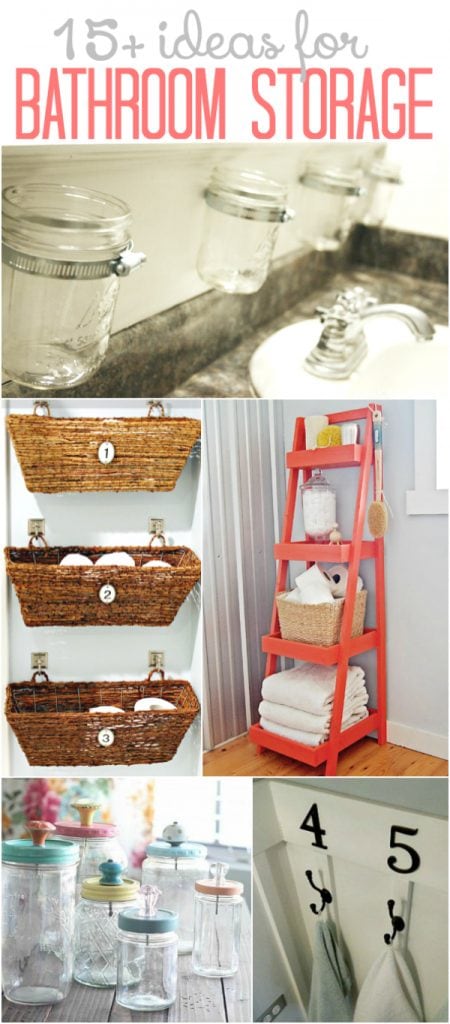 and since it's winter and we've dragged out all those blankets to stay warm under, see our DIY blanket ladders roundup to keep those cozy blankies organized.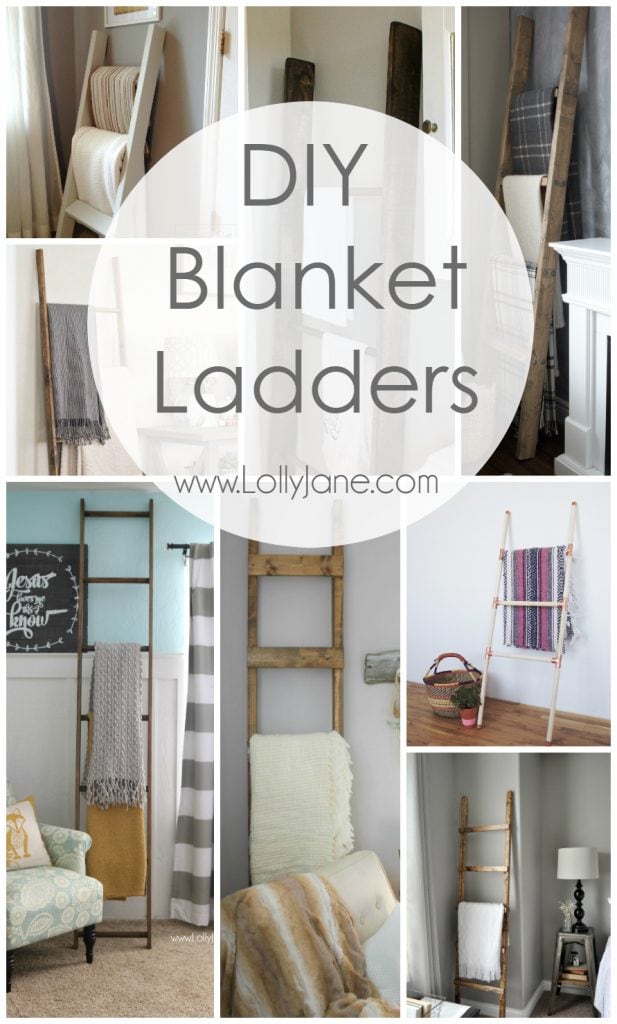 Please PIN so your friends can enjoy, too!