We're getting ready to remodel our kitchen this year. We've lived in this old farmhouse for 4 years and it was a rental for 30 years before us. The cabinets are rotted on the inside and literally falling apart. Our fridge is a 15 year old freebie from my older brother which was an old freebie wedding gift to him.  I could go on and on, lol! My point is…when I re-do our kitchen, we'll be implementing quite a few of these space saving ideas like magazine racks on the insides of the cupboards to store those big ol' pesky saran wrap and tin foil boxes. Brilliant. Enjoy these 19 kitchen hacks, hope you find them as helpful as we do.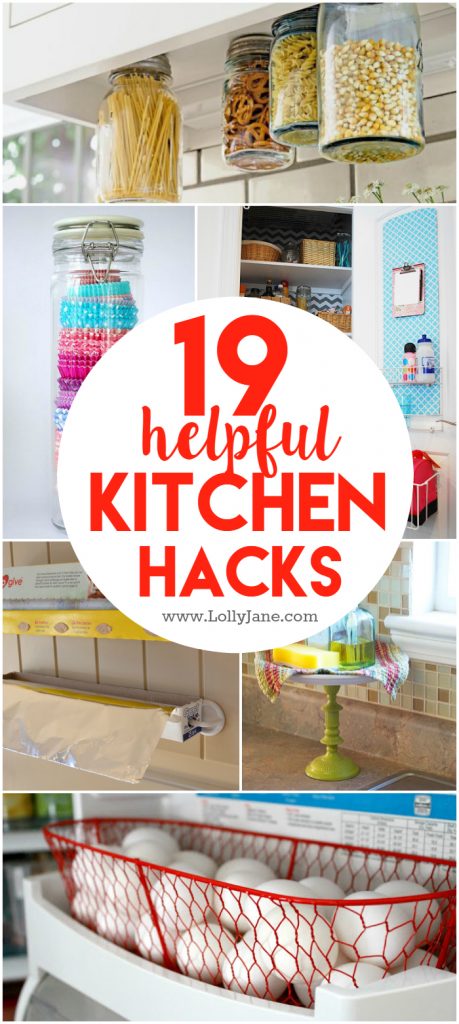 Inexpensive baskets make great fridge storage.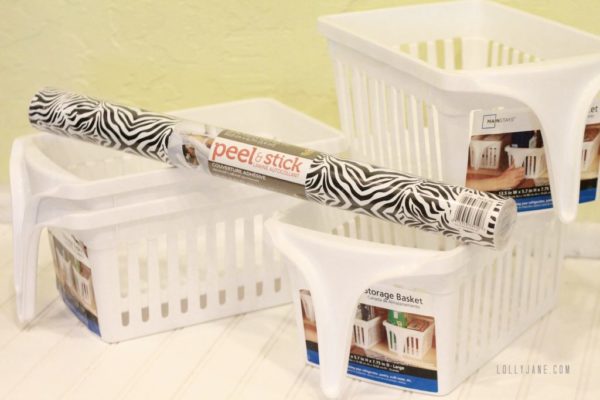 Baskets make easy to grab (and cute) egg storage.
Wire baskets inside the pantry door saves space and adds storage.
 Baby oil polishes chrome.
Tension rods make great bottle holders.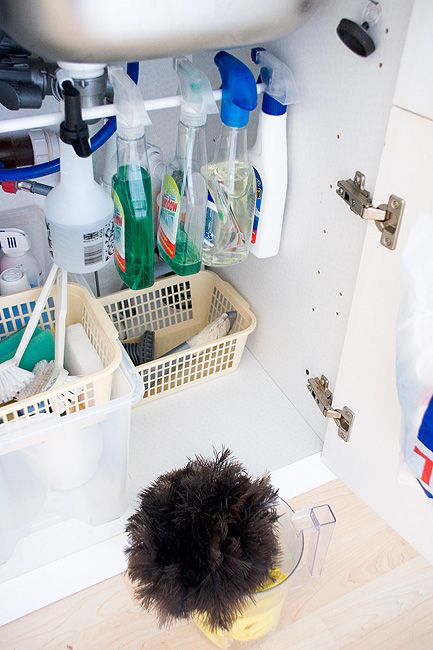 Cake stands as a soap holder to free up counter space.
Clear jars store cupcake liners perfectly storage.
Drawer liners keep pantry shelves crumb free.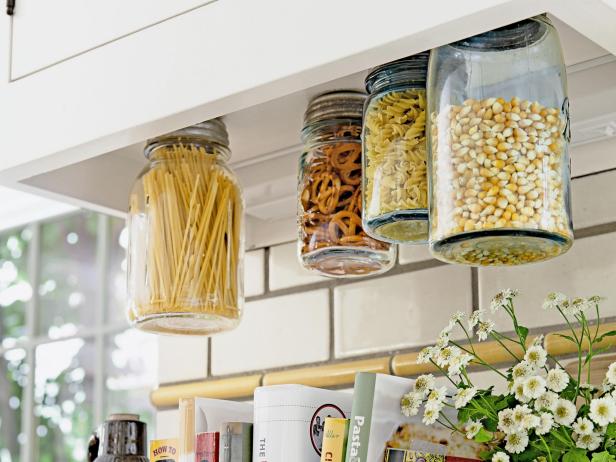 Recycled Tic Tac containers make great spice holders.
Clean your dishwasher with Tang.
Steam clean your microwave with vinegar + water.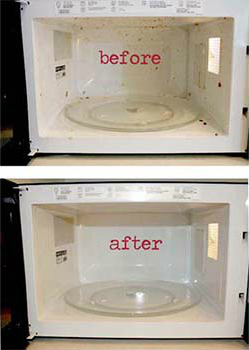 Olive oil keep stainless steel streak free.
Aluminum foil makes a great glass bakeware scrubber.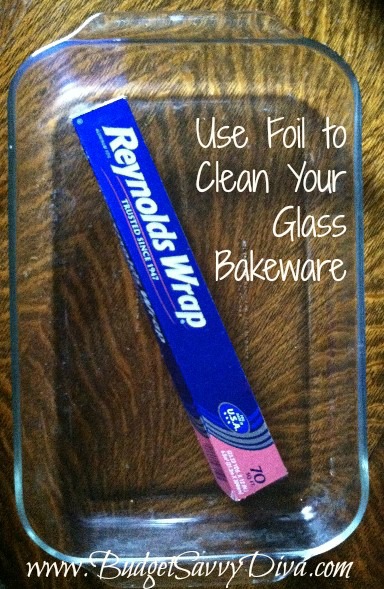 Bar Keepers Friend removes plate scratches.
Binder clips held keep mildew off wet sponges.
Shoe holders make great snack storage.
Self-adhesive hooks easily hang plastic wrap and tin foil.
We've love for you to share this with your friends if you find it helpful!!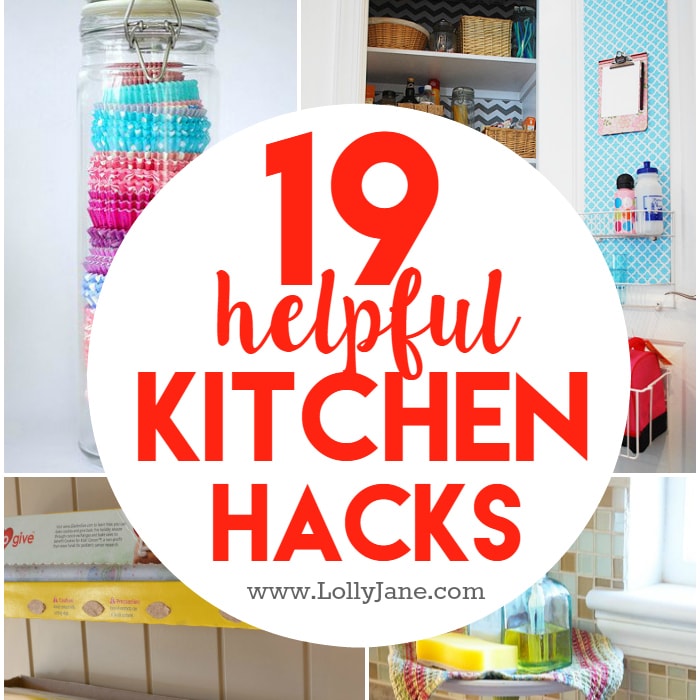 Looking for more? We've got you covered with 115 ultimate kitchen cleaning tips.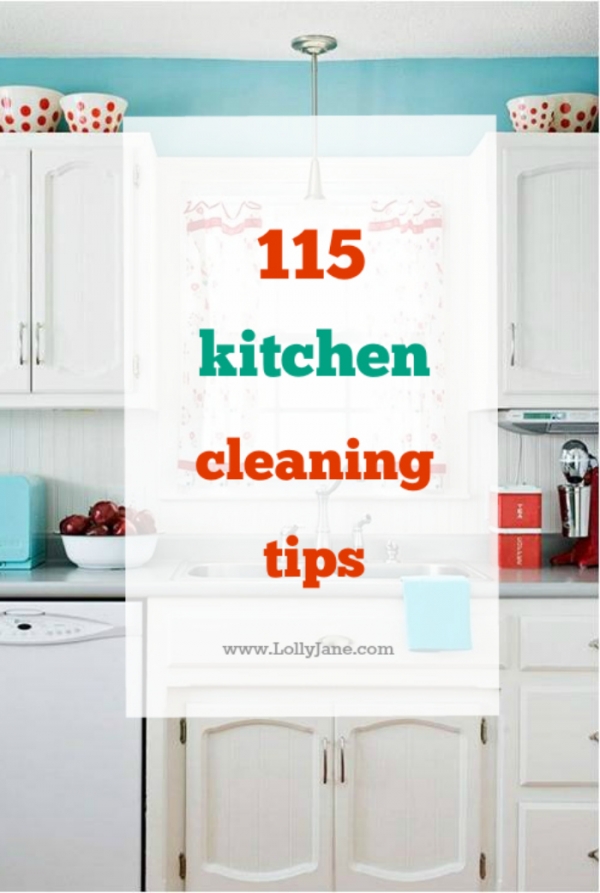 Visit more of our organizational ideas like our bathroom mason jar storage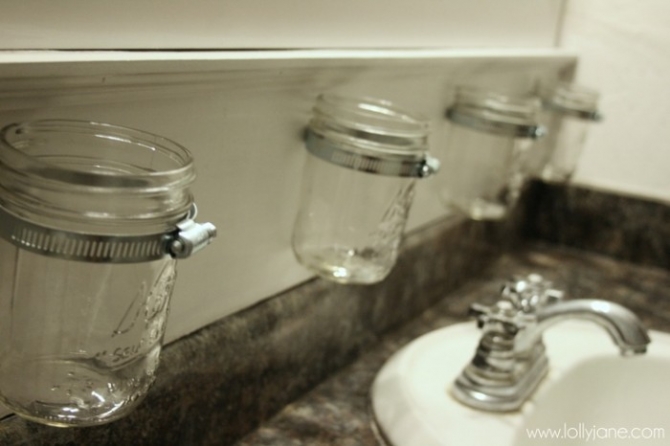 and this free printable to do list!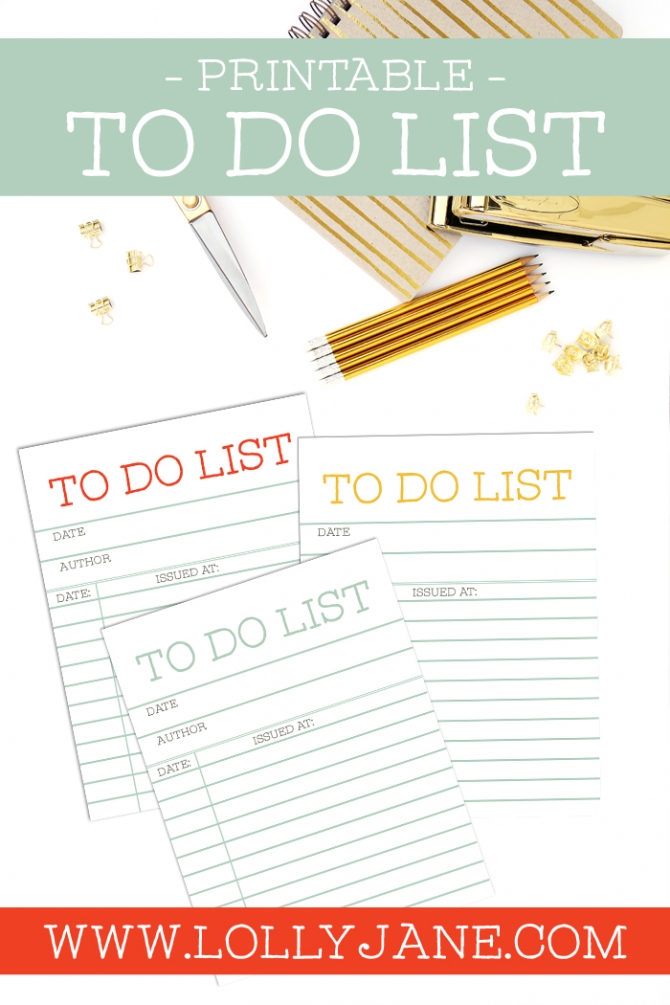 Also check out all of our inspirational roundups like our 30+ floral crafts to make,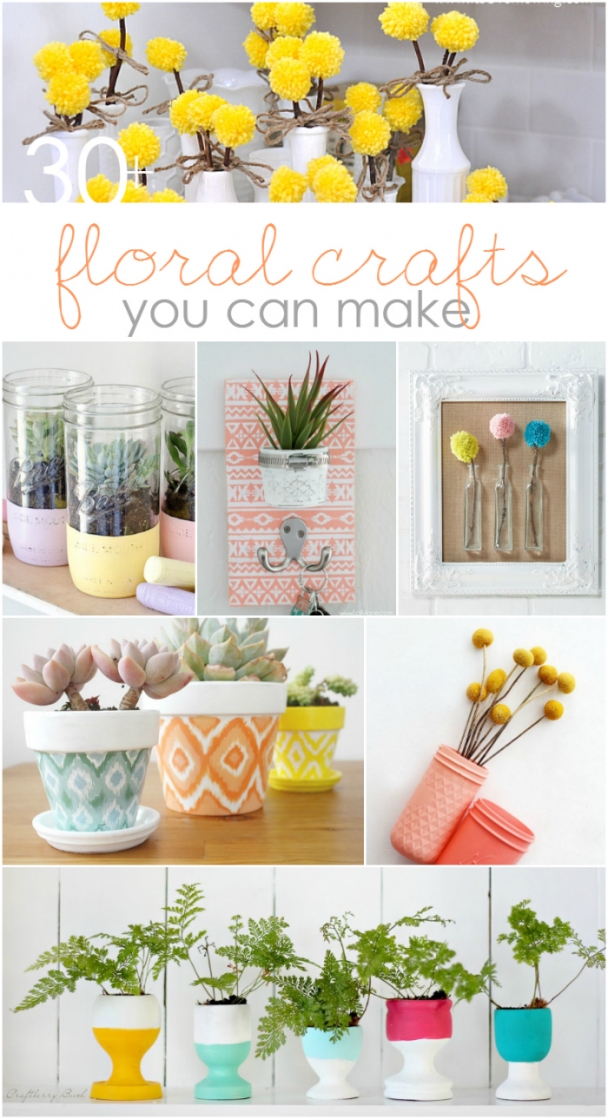 and these pretty colorful porch ideas too!