If you're anything like us, you prefer to camouflage your necessities into your every day decor. Case in point: our mason jar storage in Kelli's craft room. We NEED hot glue sticks and washi tape and paperclips and buttons but we don't necessarily want them sitting out in the open. So we tidied them up by organizing them into jars and spaced them on a shelf. Pretty AND functional. So when we were shopping at Target, we spied this pretty mouthwash bottle and knew it'd blend naturally into our bathroom decor. Take a look!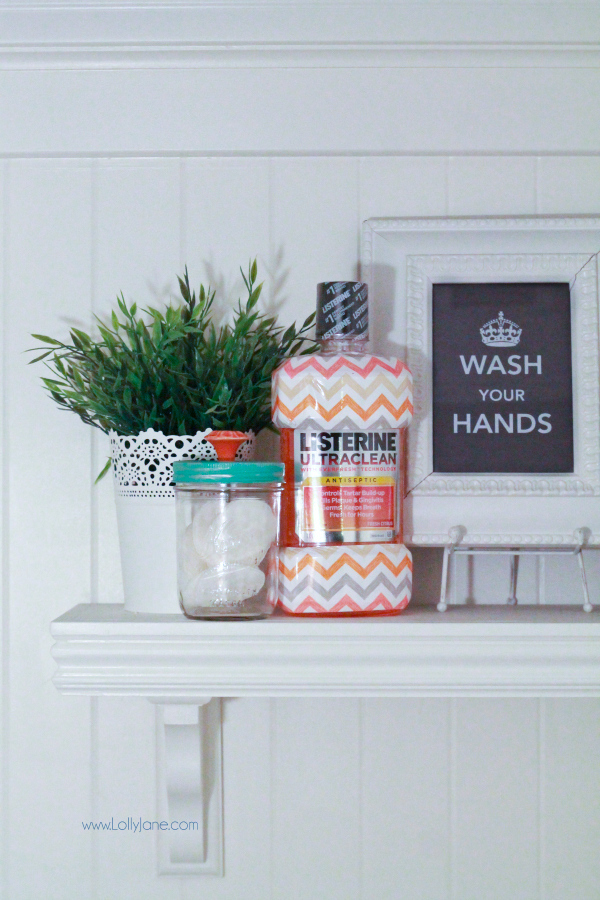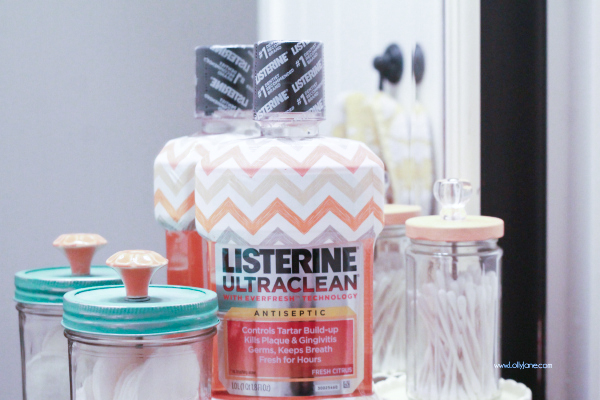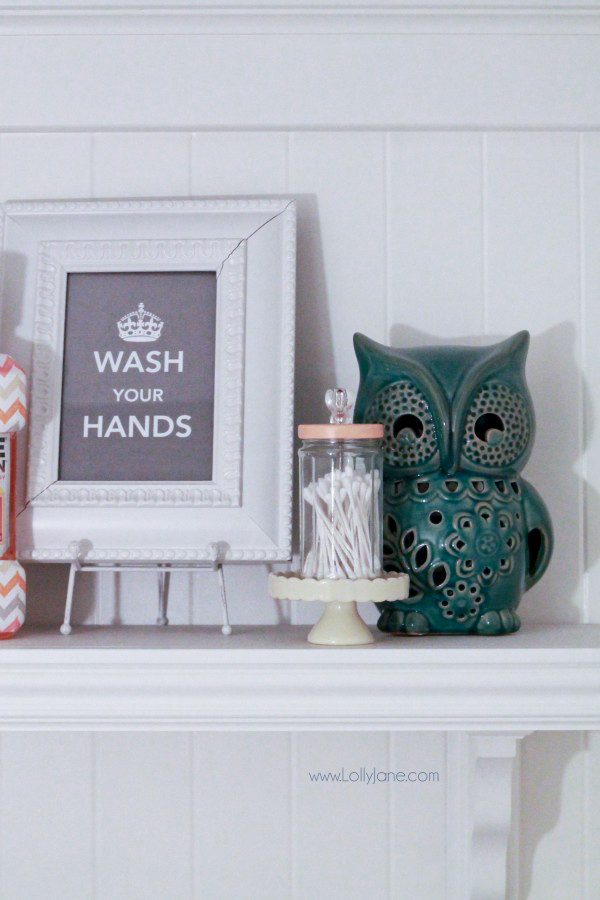 We love that if your neighbor uses the restroom, there isn't a tacky bottle sitting out. Well played, Listerine.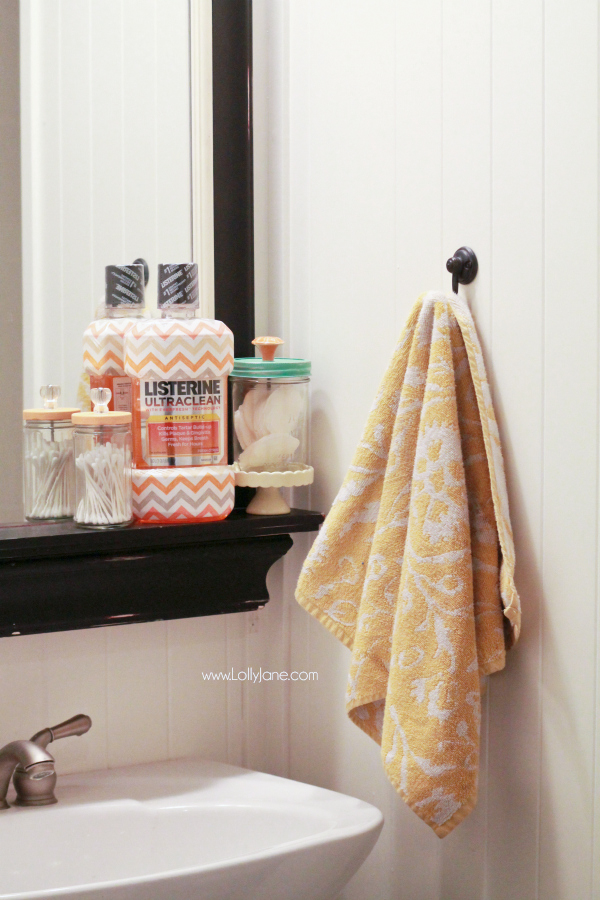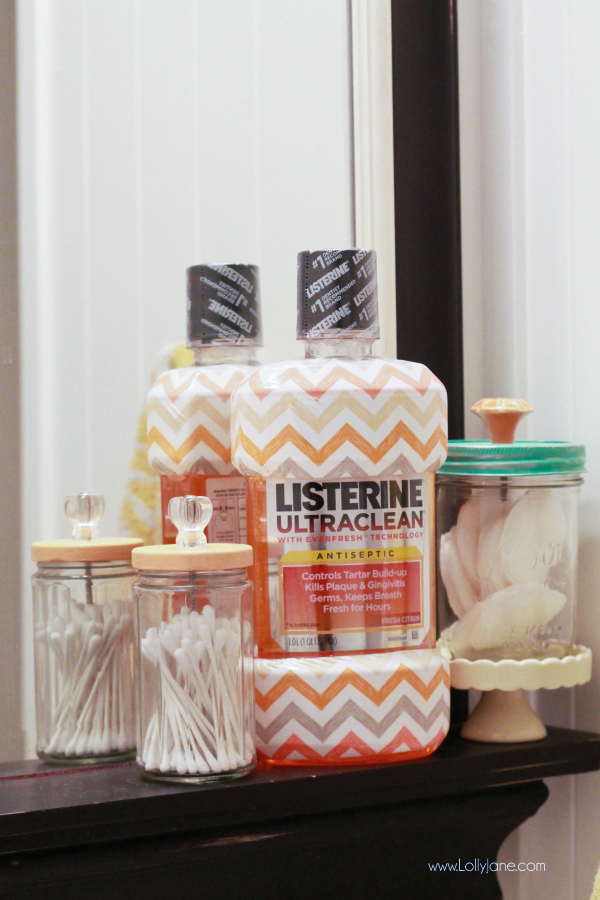 Get the full tutorial on DecoArt's site on how we made these pretty jars last year to organize my daughter's messy desk.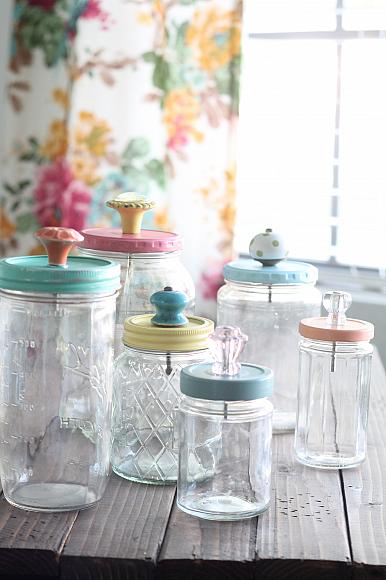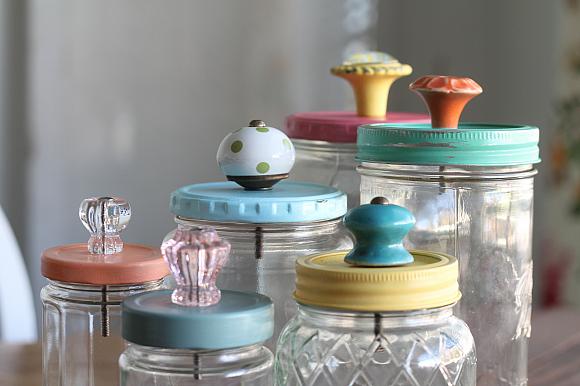 Also check out our mason jar bathroom storage solution using mason jars + some unexpected items from the hardware store.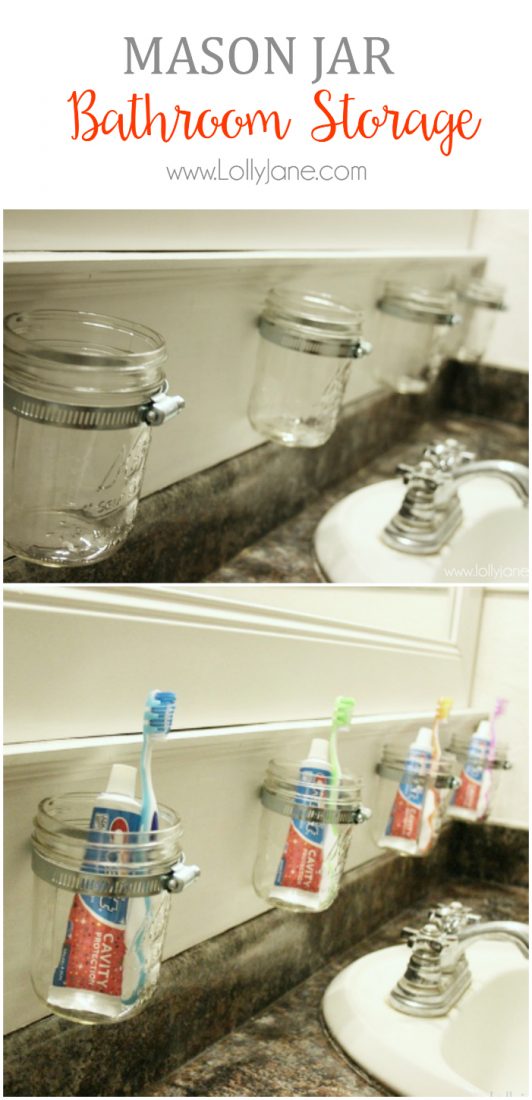 Need more ideas? We've gotcha covered with 15+ ideas for bathroom storage!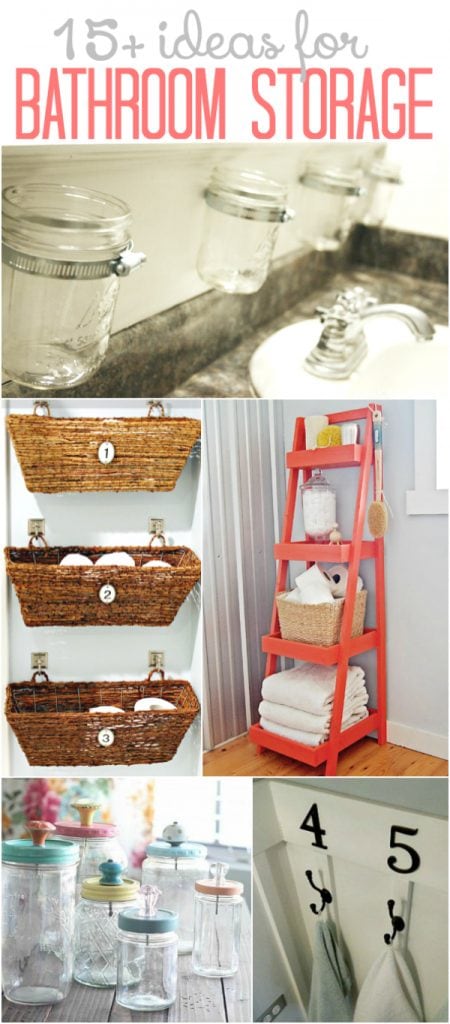 Follow us on Instagram, Pinterest and Facebook for fresh ideas daily! xo
FREE EMAIL COURSE
5 Low Cost Tricks to Make Your House Look Like $1 Million
It's Lolly Jane's 5 FAVORITE Tricks to spruce up your space affordably.

Don't miss these!