We're gearing up for Valentine's Day!  It's a month and a half away but with 4 kids and class parties and teacher gifts, it's always a good idea to be prepared!  I'm vowing publicly not to wake up in a panic on V-Day with no Valentines for my kiddos to pass out, lol!!  I found these pretty heart shaped jelly beans at our new Winco store, so excited to have a grocery store with tons of candy bins at my beck and call…like chocolate covered gummy bears!! I've only ever found those in Utah where I was introduced to them by hubby so I was ecstatic to find them in bulk….there may or may not be a gift idea coming in the future with them.  ::obsessed::  Oh, back to the heart jelly beans!  They are so shiney and full of detail I had to make a craft out of them.  I have two daughters who love jewelry and accessories.  They're both into Loom Bracelets right now and were thrilled to add this edible Valentines candy heart bracelet to their arm collection (;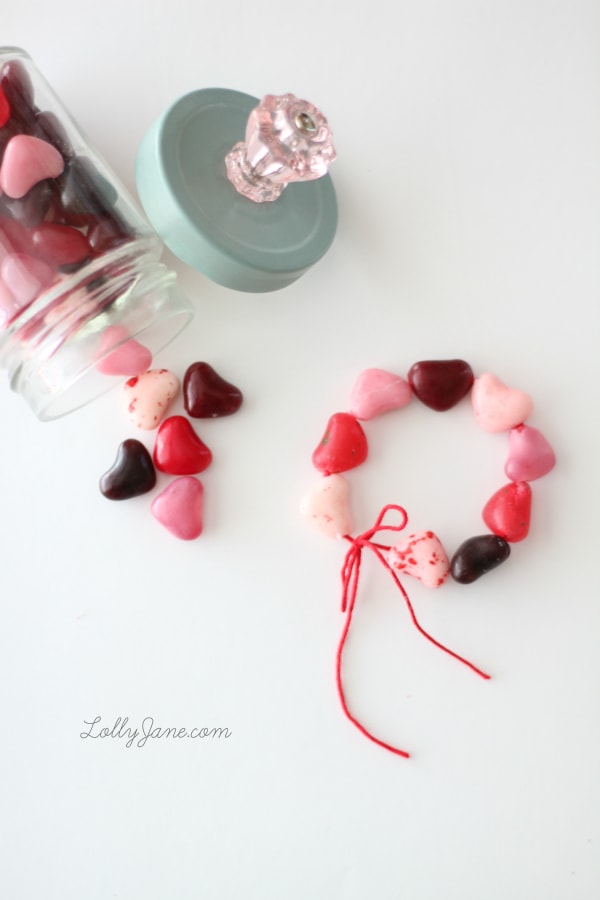 Supplies Needed: Red thread, large eye needle, heart shape jelly beans.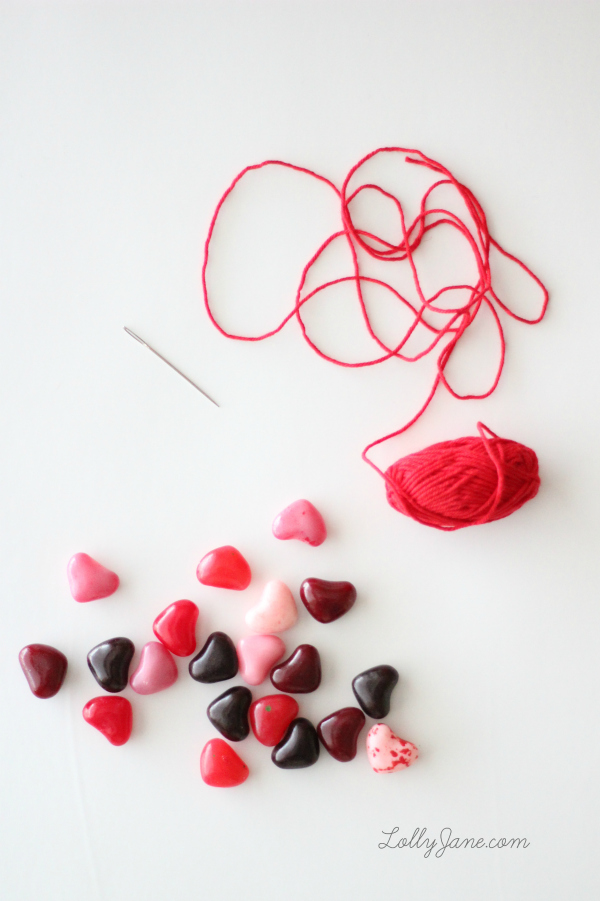 Directions: Simply thread the needle through the sides of the heart candies.  When the thread it too sticky, snip it and keep going.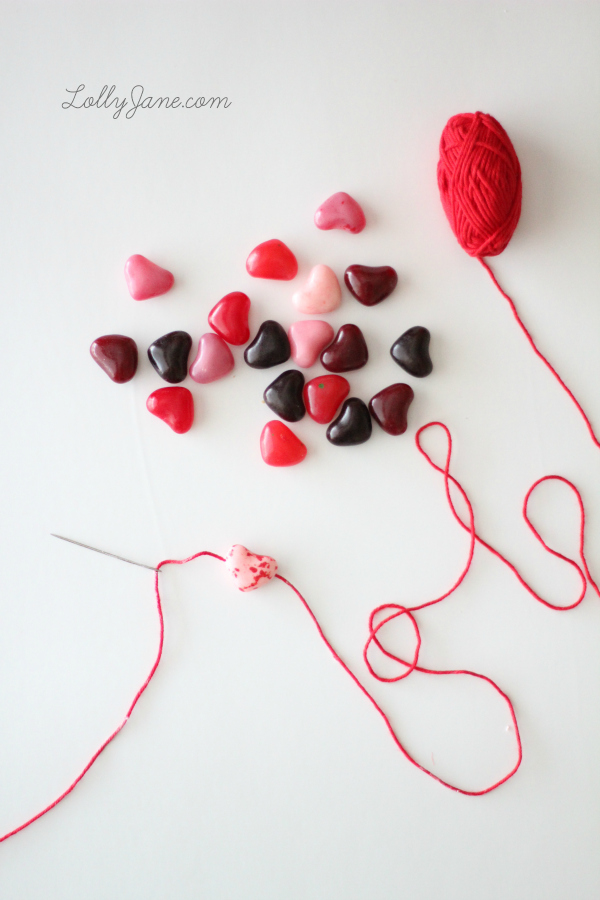 Watch for little hands sneaking the yummy heart jellies…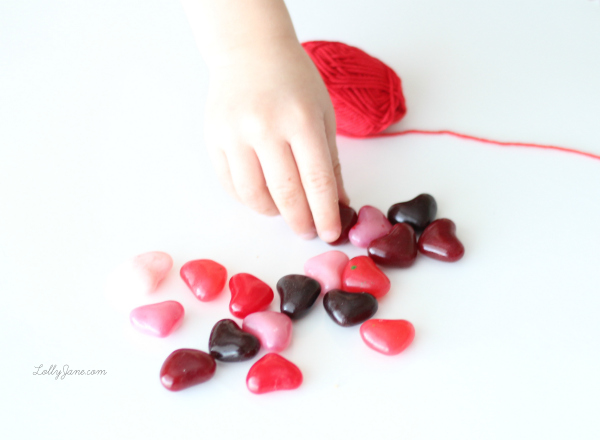 Isn't this bracelet cute?

My 10 year old came in to model for me and was so excited she got to keep this edible candy heart bracelet!  She said she wants to make more for her girl cousins and friends at school.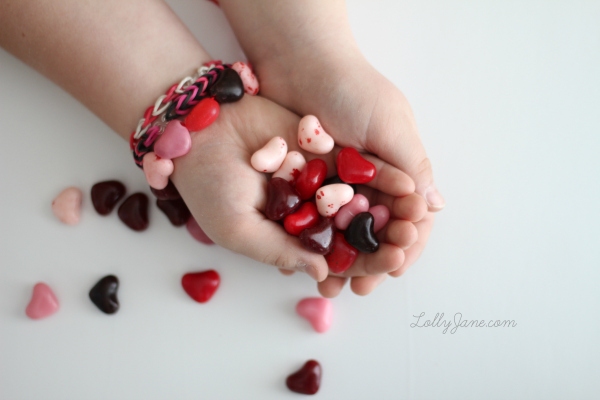 Visit all of our Valentine's Day ideas like our Valentine's Day glitter sign,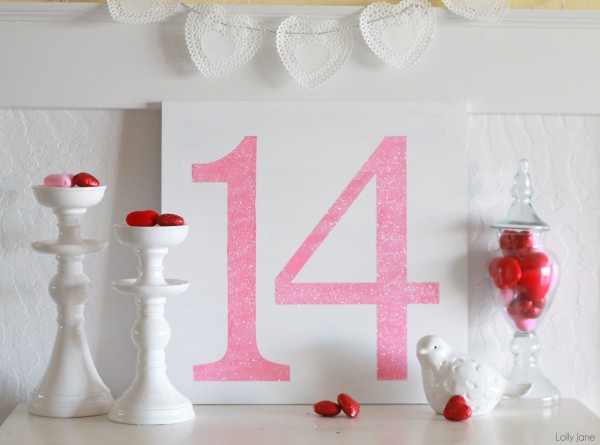 as well as our inspirational roundup posts like our recent 25 LOVE decor Valentine's Day ideas.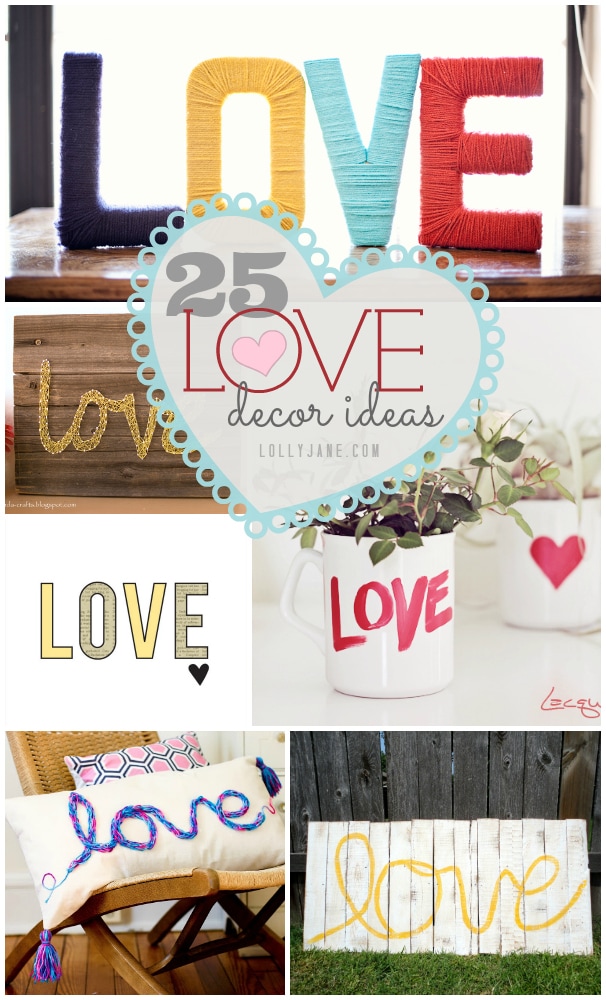 We'll be back soon with more V-Day ideas.  Happy bracelet making!! XO