glitter heart valentine decor
Happy pre-heart month!! Love love love Valentine's Day, it's a fun holiday to decorate for. And since it's January 10th, we're sharing a fun HEART themed idea with our talented group of 10 bloggy buddies. We know you'll totally love (pun intended!) these projects that are sure to get your creative juices flowing for V <3 Day, which is just over a month away. So pin our collage after you check out our glitter heart Valentine decor sign then peek at all of the other fabulous projects by some of our creative friends! And be sure to check out all of our past monthly 10 Blog Hop ideas, so much inspiration to check out!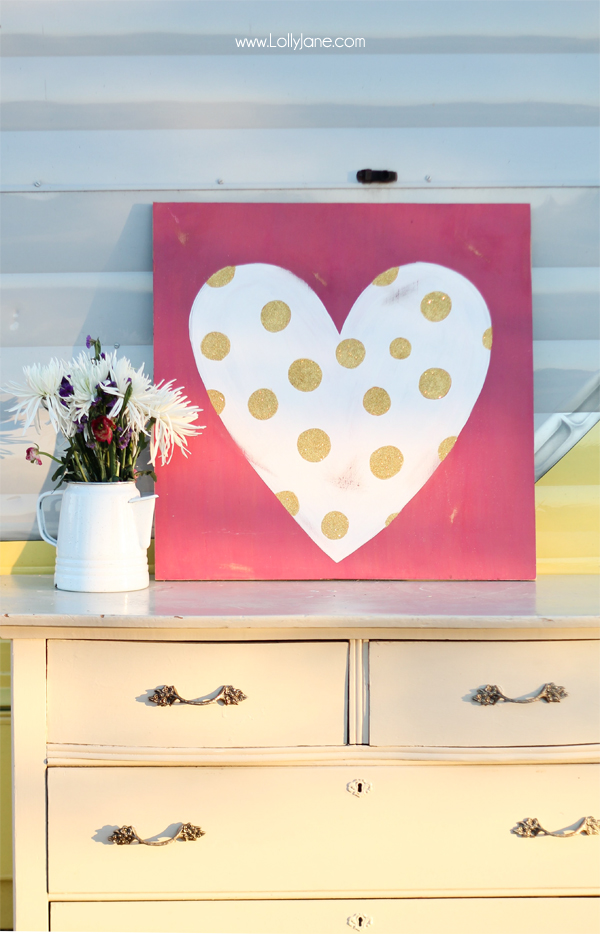 There is definitely an art (er, learning curve) to hand painting signs and although we're not sure if we've conquered it (or are just uber spoiled by our vinyl cutter) but it was fun to take this project old school and use nothing but paint mediums and a paint brush.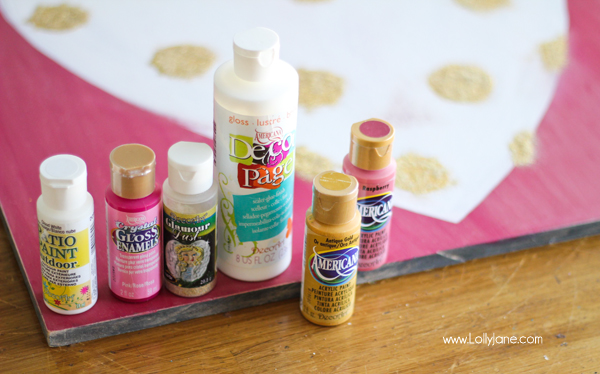 To get started you'll need a 24×24 piece of MDF, raspberry acrylic paint, gloss enamel paint (optional), white acrylic paint, gold acrylic paint, mod podge, fine glitter and your favorite fine tip paint brush. Note: We started out with a foam brush but using a finer tip worked out easier, although painting the raspberry paint & white heart with a foam brush is recommended! 😉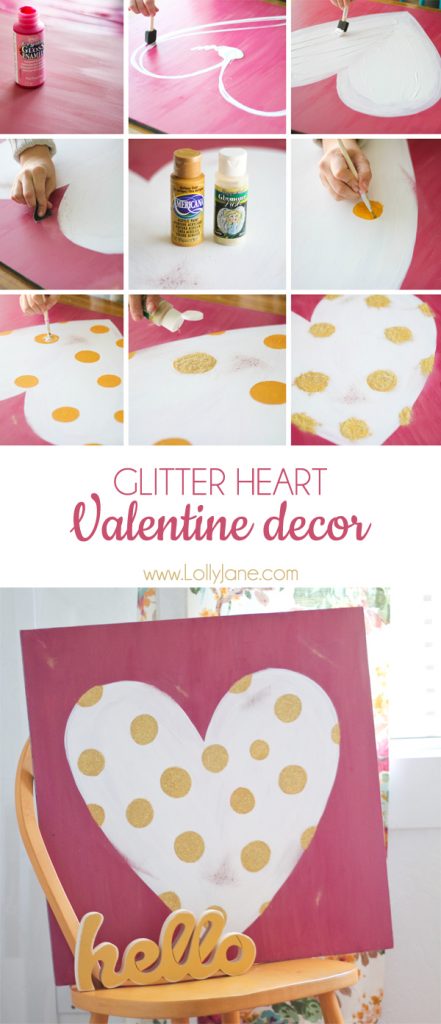 This was seriously easy to do.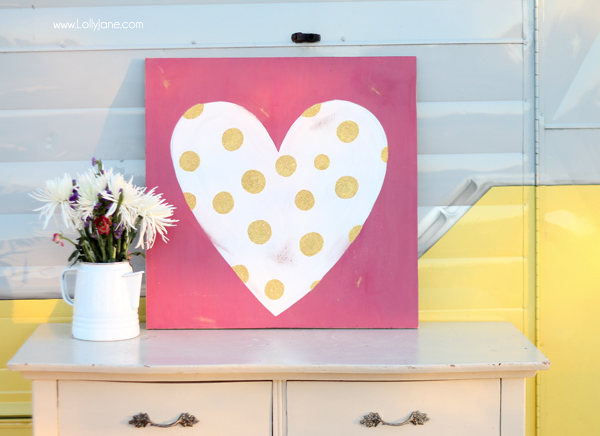 Although it takes more time than slapping a stencil on the wood and having perfectly sized polka dots, we love the distressed shabbiness of it. Plus, it was made with LOVE! Haha! 😉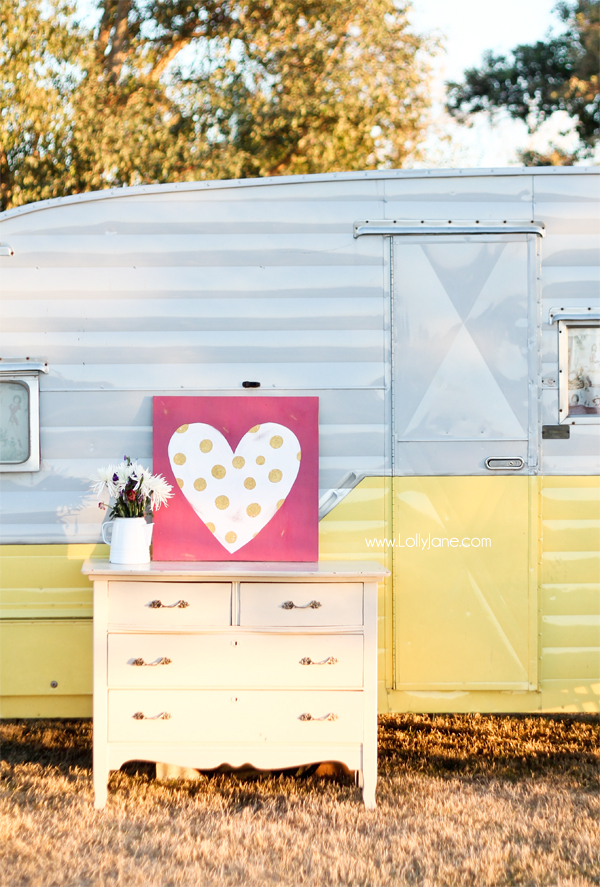 Now take a looksie at some other seriously cute Valentine decor… we HEART it! (Oh man we are on a roll! LOL)
1. Landeelu sharing an Easy Valentine's Day Wire Heart Garland | 2. Little Miss Momma sharing an Easy Heart Envelope Pillow | 3. Lolly Jane sharing Glitter Heart Valentine Decor | 4. Or So She Says shares Origami Heart Love Notes | 5. Simply Kierste sharing Heart Bunting Countdown | 6. Six Sisters Stuff sharing Peanut Butter Chocolate Hearts | 7. Thirty Handmade Days sharing Printable Valentine's Day Bookmarks | 8. Your Homebased Mom sharing DIY Valentine's Sharpie Mugs | 9. Capturing Joy sharing a Heart Carved Tree Stump | 10. eighteen25 sharing Heart Gift Tags
Have you started decorating for Valentine's Day yet? These cutesy projects will sure get you in the mood! Happy pinning 😉
XOXO,