Valentine's Day chocolate dipped Oreos + Free Tag Printables
Remember the chocolate dipped St. Patrick's Day oreo's I made last year?  Well, I made another batch in

p

i

n

k

s 
& 
r

e

d

s

for my Valentine today and thought I'd share these Valentine's Day chocolate dipped oreos + Free Tag Printables!  They're really easy to make!  All you need is white chocolate, Oreos and a variety of cute pink and red Valentine themed sprinkles.  Your lover will love these Valentines Day chocolate dipped Oreos and you'll have fun making them (;
In case you missed the tutorial last time, 
here's a quick recap of how to make your own dipped Oreo's…
1
♥ 
Gather supplies of white melting chocolate, oreo's, coordinating sprinkles, a skewer, candy box and ribbon. 
2
♥
  Insert skewer into oreo for easy dipping.
3
♥
  Dip oreo into melted chocolate.
4
♥
  Once fully covered in chocolate, place on wax paper.  
Note: This is when you decorate with sprinkles; chocolate needs to be sticky so the sprinkles will adhere.
5
♥
  Repeat steps but add a few drops of red food dye to dip in pink chocolate.
6
♥
 Complete decorating and chill for at least 10 minutes or until chocolate is firm.
You end up with a
yummy treat
to stick in your Valentine's lunchbox or save for after dinner 🙂
SHARE with your friends if you like these yummy Oreo's by PINNING them  (: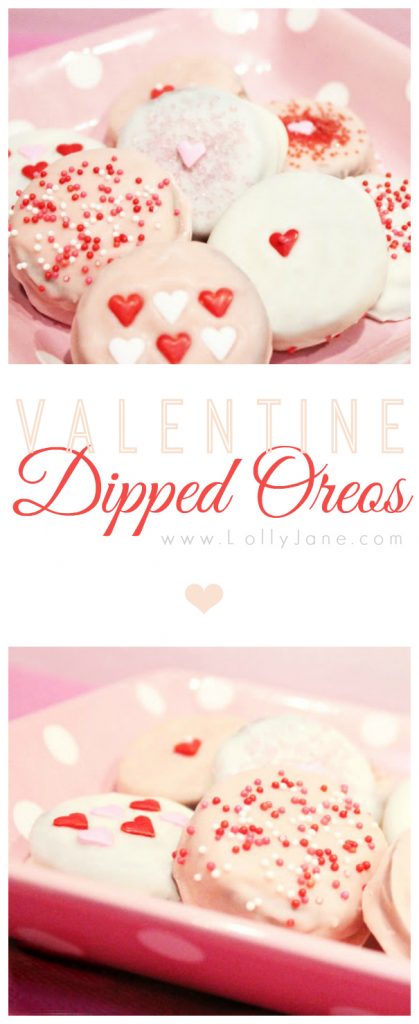 And here are FREE Valentine's tag printables!  In case you want to switch your color scheme up, there are six pretty color combo's to choose from…our Valentine's Day gift to YOU!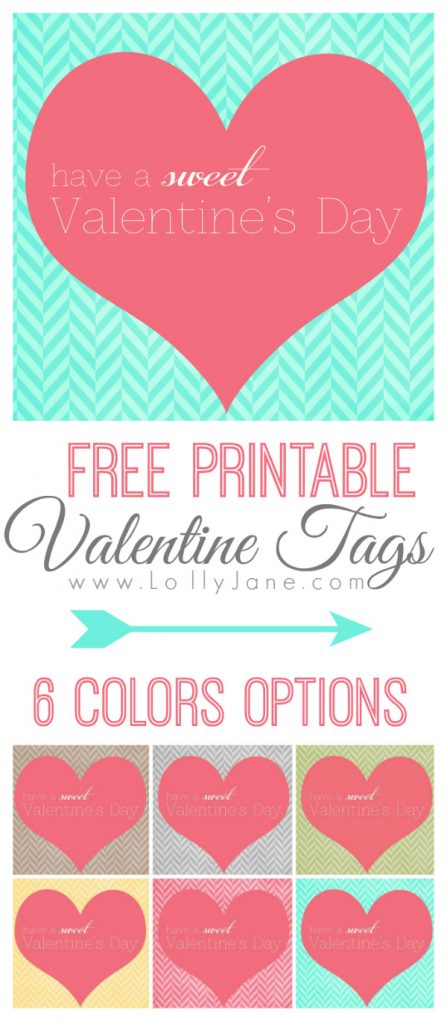 Click the color below to download your own Valentine tag:
brown . gray . green . yellow . pink . turquoise
And since my printer was being naughty…I came up with an alternative to the tags.  Still  

{see

here

for our tutorial on paper accordion lollies and the heart was leftover from last week's

ombre specimen art

} but 

ebut I wish I had the tag in PINK to tie on…luck you! (;