easy Halloween sign | tutorial
I can't believe it's Halloween next week!  I still need to get my 3 year old a costume… looks like I'll be hitting up a thrift store!  My older sister hosted a quick church craft night and used my vinyl to create this easy Halloween sign.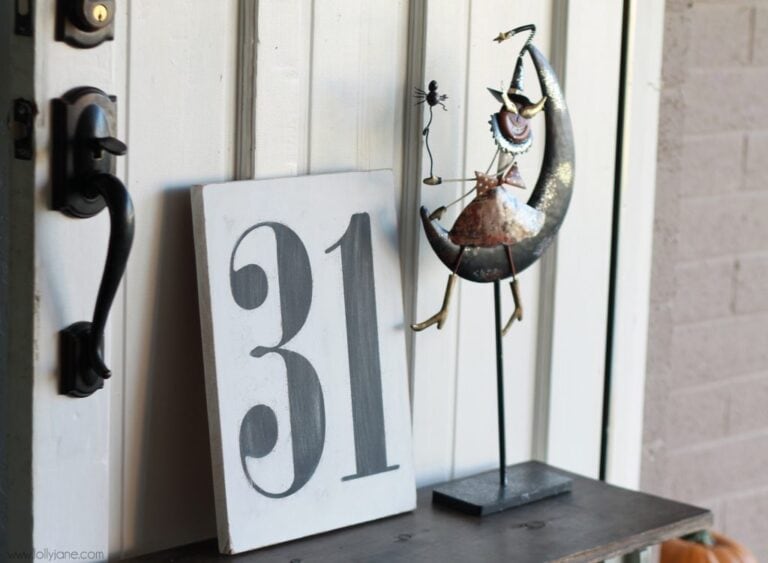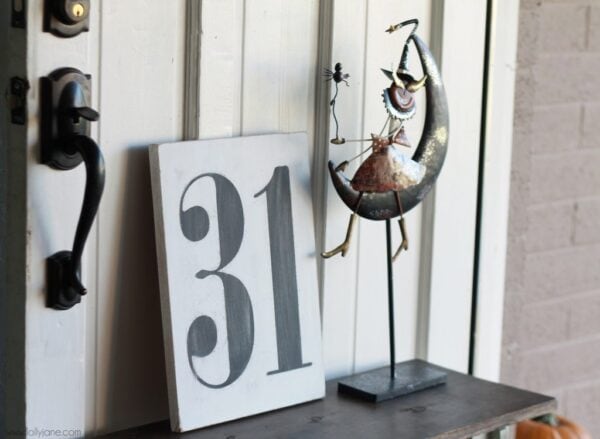 These are a breeze to whip up, especially if you have a vinyl cutter.  We've shown the stencil method several times on our blog, but here's another quick rundown.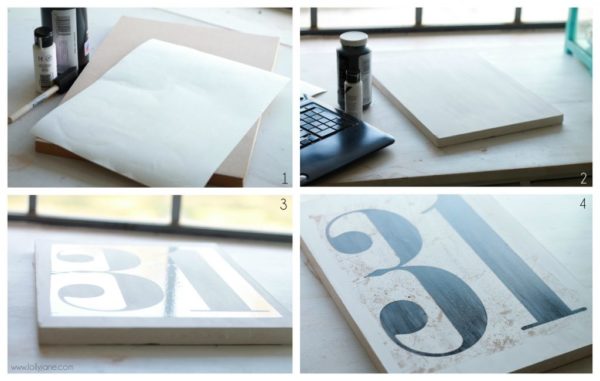 1: Supplies: wood, vinyl, paint brush and acrylic paint. 2: Paint sign white. 3: Apply vinyl lettering, making sure it's even. 4: Peel off and paint inside the vinyl with black acrylic.  Distress edges with sandpaper and fill in any splotches the vinyl caused.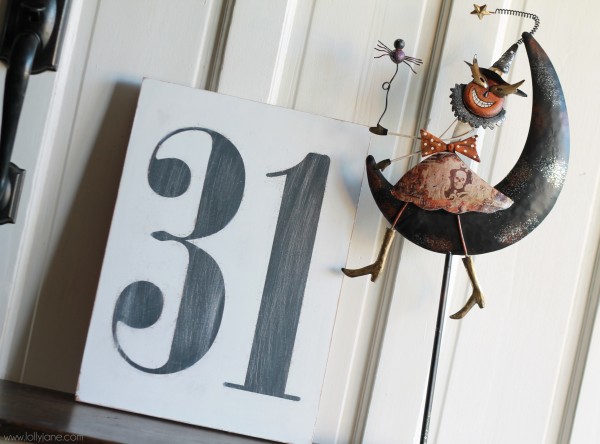 Easy peasy. It's a great addition to my Halloween mantle.  I especially love this sign paired with this funky pumpkin head on a moon statue from Rod Works.  I shopped there yesterday and took advantage of their 40% off Halloween clearance, whoot!
Note to AZ locals: Rod Works is having an upcoming Christmas open house, Nov 1-3 which includes 25% off 1 item, 20% off all frames, 20% off all clocks, 20% off wax melters and wax. Subscribe to their Facebook page to keep up with their monthly sales!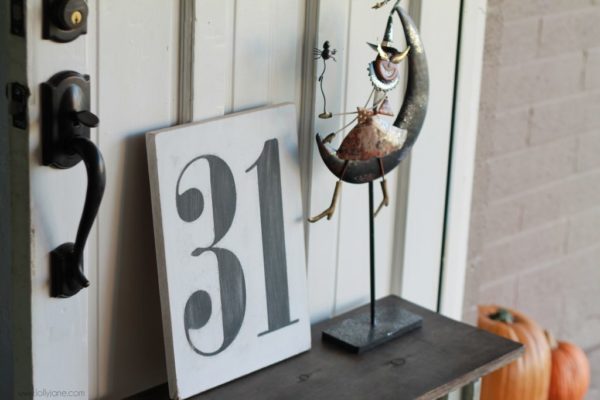 Hope you like this last minute, easy Halloween sign!  Check out more of our Halloween projects and follow along via RSS/email so you don't miss a thing! (: