St. Patricks Day shamrock tree
So I'm thinking we're getting a little obsessed with craft trees. We've made scallop Christmas felt trees, Valentine's Day felt heart trees and now an ombre St. Patricks Day shamrock tree. This version is far easier than our other two Holiday Trees and perfect to spruce up your St. Patrick's Day space!
Could you imagine cutting out a hundred four leaf clover shaped felt pieces!? No thank you! I'm devoted to crating but not that devoted. 😉 This one isn't felt but are actually foam glitter stickers that come in packs from Joann's. Read on to make your own St. Patricks Day shamrock tree!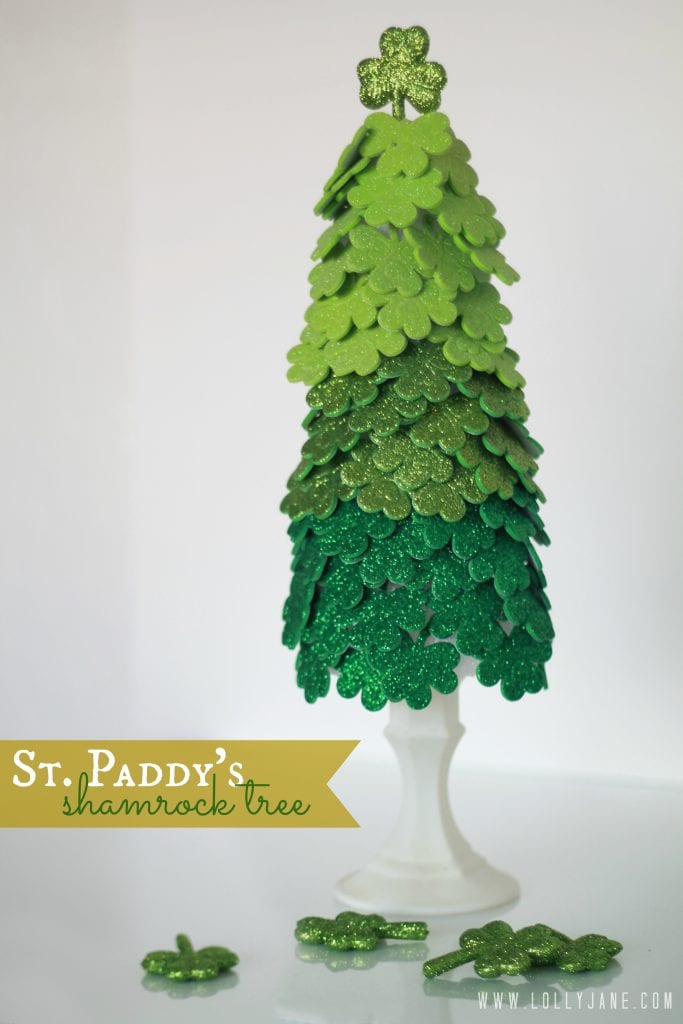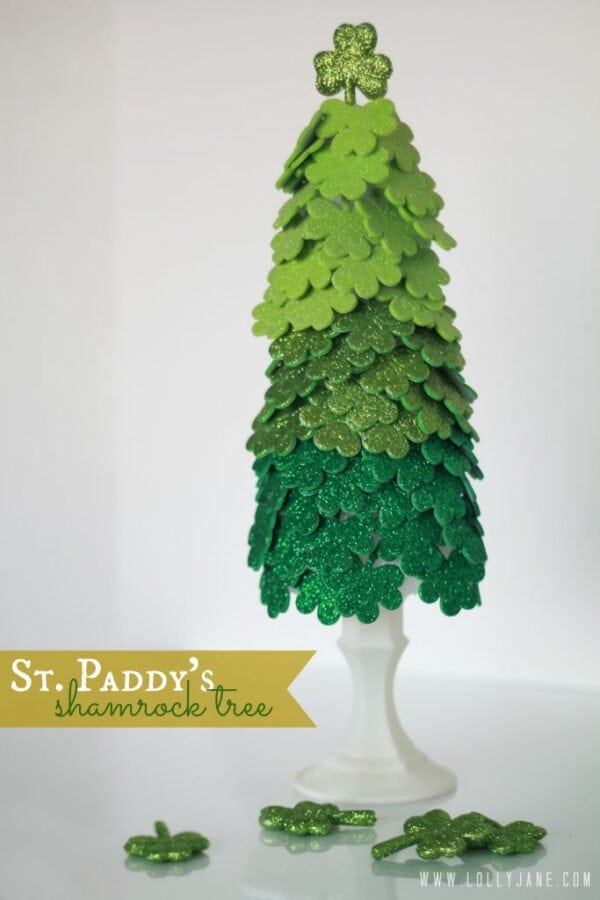 First up, gather your craft supplies:
The great thing about craft stores is their current holiday decor is always on sale. I scored all these packs of glitter felt stickers plus a pack of toppers for $11 total. The glass candlesticks are from Dollar Tree. The styrofoam tress are from Walmart, cheapest place we've found them thus far. We had enough supplies to make two trees although we stopped at one, it looks great paired with last year's St Patricks decor, I'll show a mantel shot later this weekend.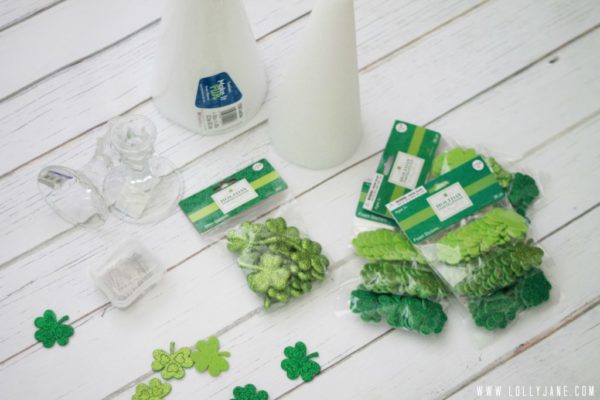 Let's get crafting a DIY St. Patricks Day shamrock tree!
Like I said, unlike all the cutting cutting cutting with the previous trees, all we did with this version is pin pin pin! Just start with the bottom row then overlap the next row of shamrocks and keep going! We used an ombre pattern but you can do what you fancy, of course. 😉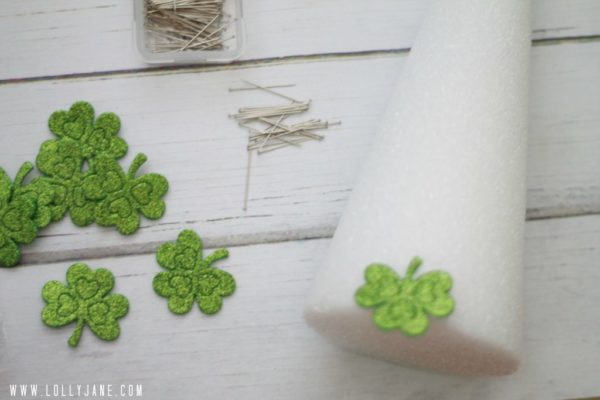 So easy, right? For the topper, I gently pushed it into the top of the styrofoam tree… nice and sturdy. Voila! That's it.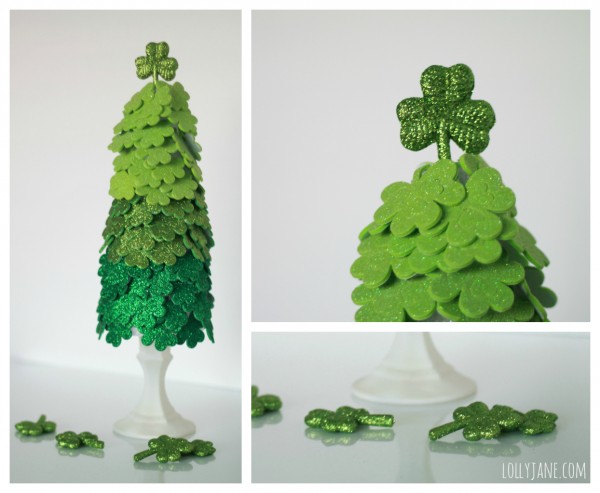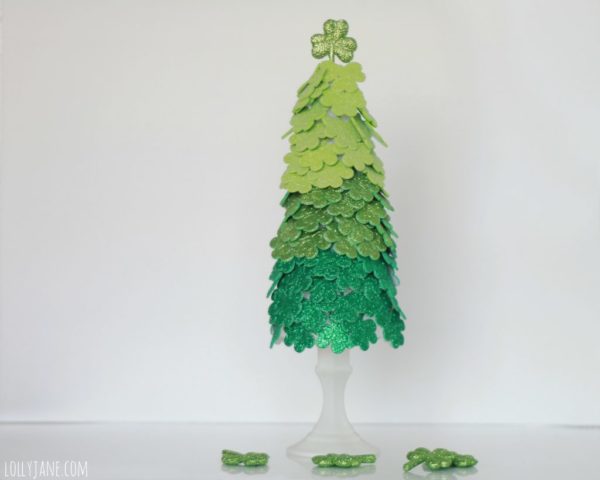 Be sure to check out all our St. Patricks Day crafts. More to come this week, too! Take a peek at the video of how to make these so you can see how easy it really is to make! 🙂
Check out more of our St. Patrick's Day crafts + free printables!
Love inspirational roundups? We have the cutest Leprechaun Trap ideas, 30+ St. Patrick's Day free printables, or 25+ St. Patrick's projects to make!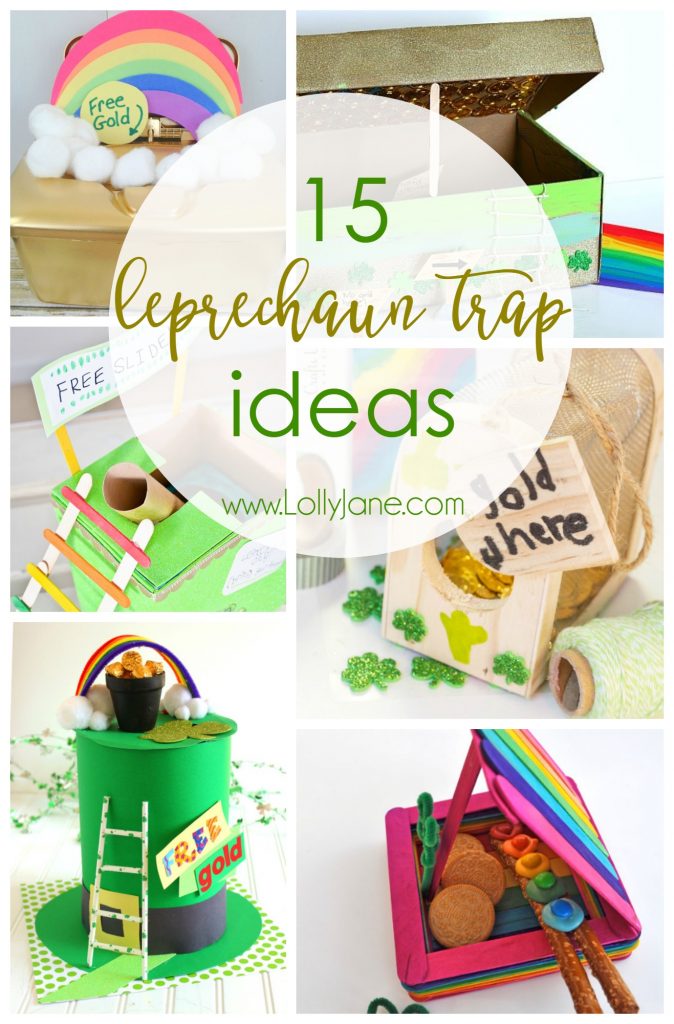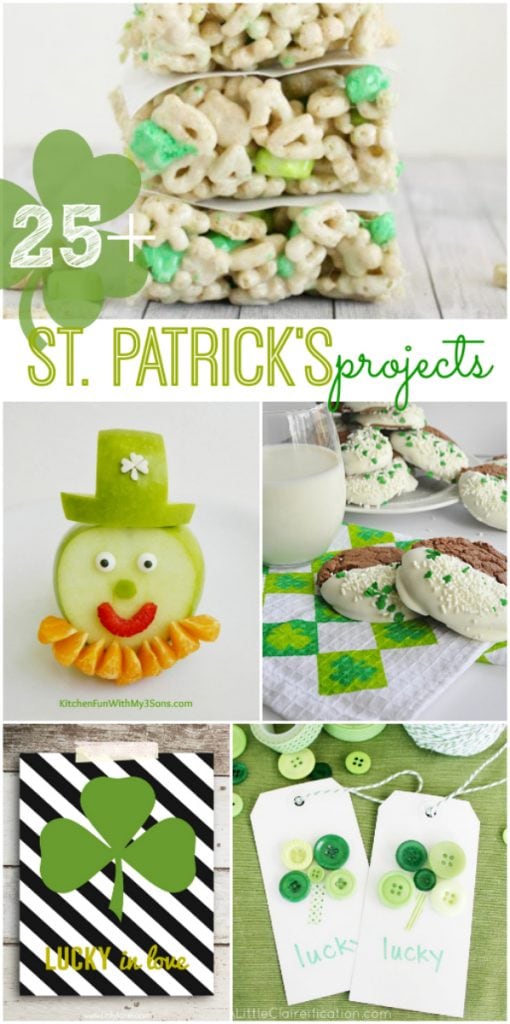 Want to design your own St. Pat's Day prints? Our roundup of 11 FREE St. Patrick's Day Fonts will help!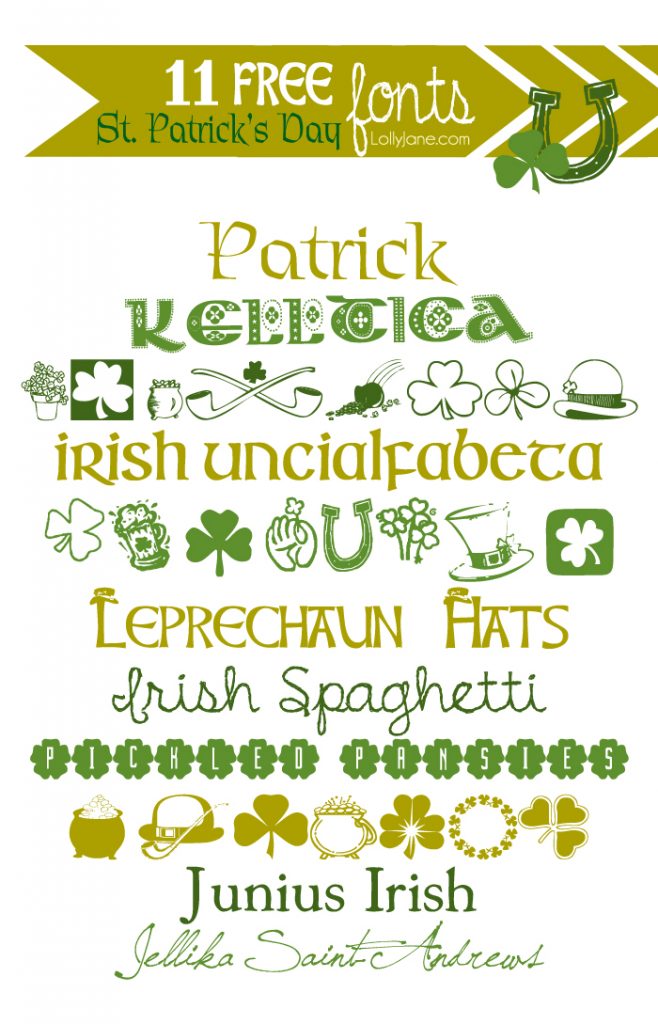 We're always pinning fresh St Paddy's crafts and ideas on our Pinterest boards, take a peek! Happy St. Patty's Day!