felt heart Valentine trees
Warning you guys: we are slowly getting obsessed with felt trees.  After displaying Kelli's felt scalloped Christmas trees last season, we turned the heart upside down to copy the look but it puts a sweet twist on the original project. Love that it didn't take much thought but turned out oh-so-cute!  Introducing our felt heart Valentine trees!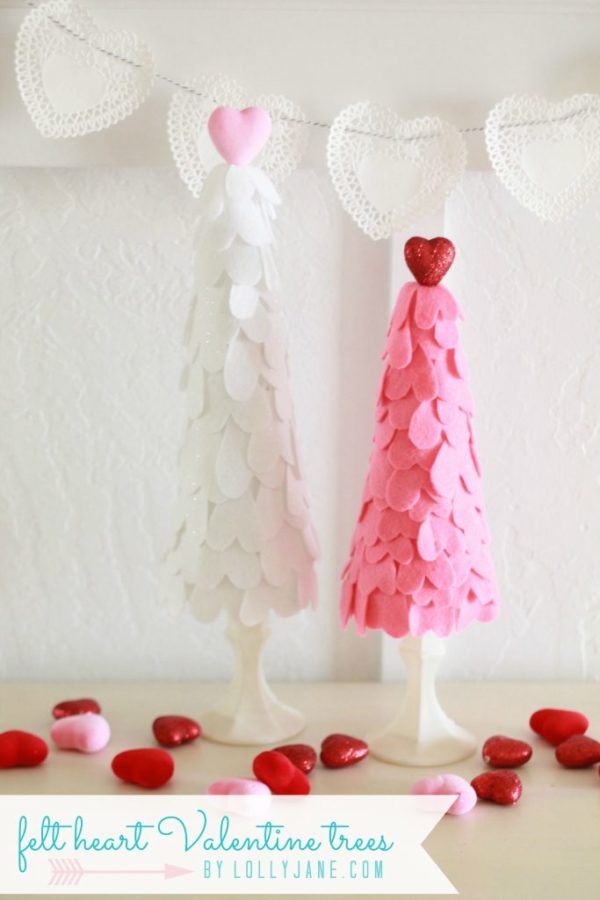 If you want to make your own felt heart Valentine trees, follow along!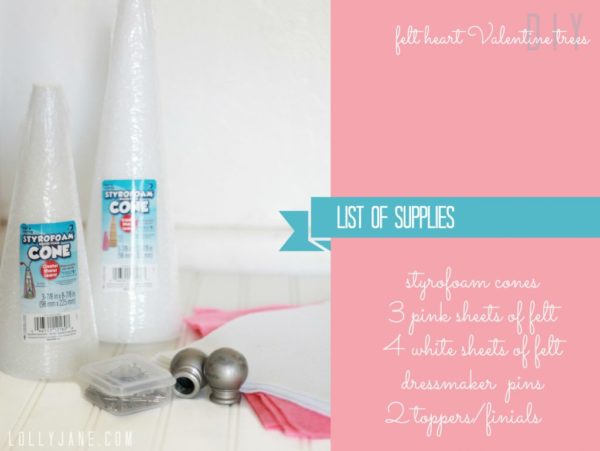 Clearly you can see we swapped our original idea of curtain rod finials for sweet $1 store velvet hearts to use as a topper.  Cuuuuuter, right? 😉  Be creative and use something fun to polish off this cute project!  Oh, and we added painted $1 store candlesticks to display these lovely little trees on.  Cheap cheap!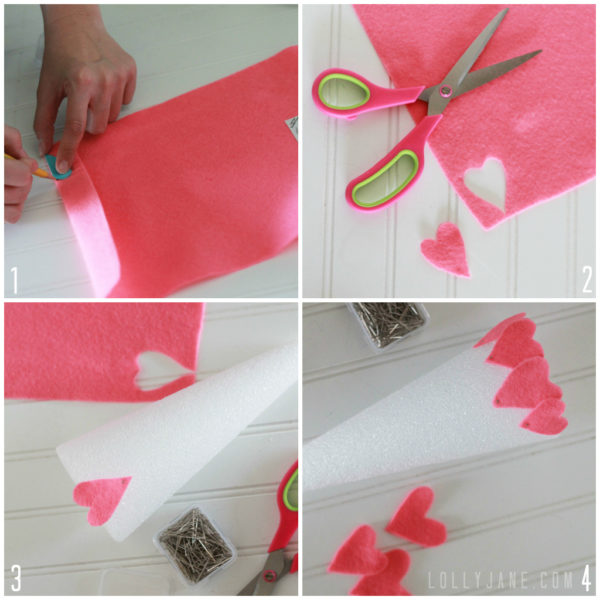 Steps 1-2:  We originally cut out a heart in card stock to use as a template to trace but realized a) it's time consuming and b) pencil doesn't write well on felt sooooo we scrapped that idea and just cut 2″ strips of felt, folded them in half and cut out a heart shape free hand.  You can see the hearts are about the same size-ish but all different.  Just like us!  LOL  Step 3: Pin heart upside down onto cone, starting from the bottom up to create a layering effect.  You can see a similar tutorial for our Christmas felt trees here.  Step 4: Continue pinning onto cone until all gaps of cone are covered.  Easy peasy!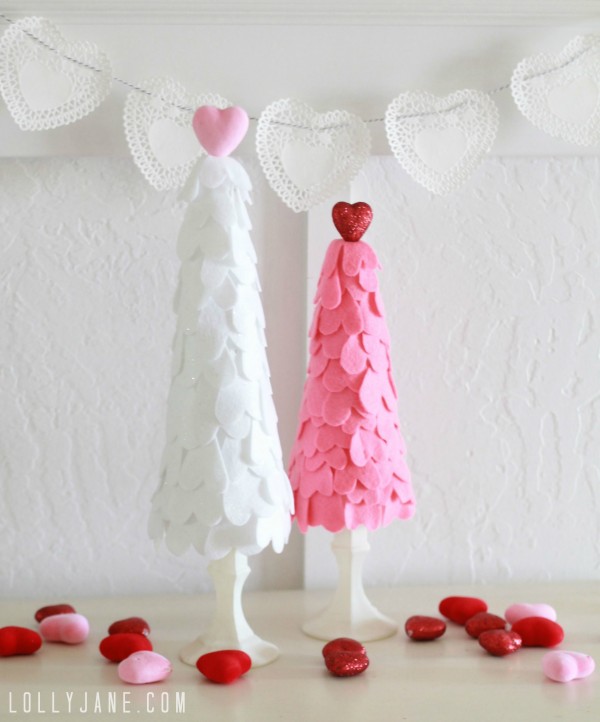 Take a looksie at them displayed in Kelli's foyer paired with her doily heart bakers twine bunting and Valentine's Day glitter sign.  Adorbs!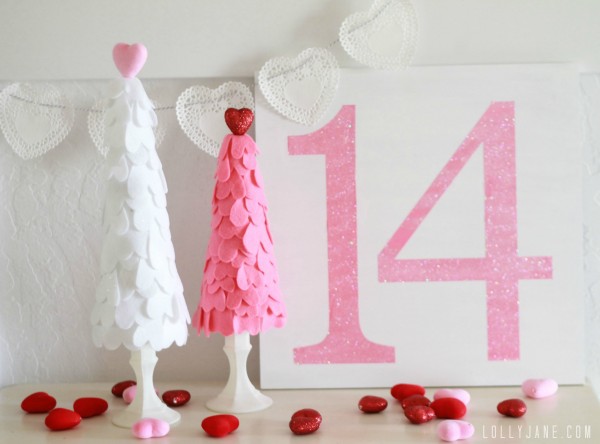 Wish you could spy the glittery detail in the white hearts- they are so pretty, especially paired with the pink velvet heart.  Swoon!  Gotta love our local dollar store that sells these cute hearts on sticks.  Simply remove the stick for insta-Valentine filler!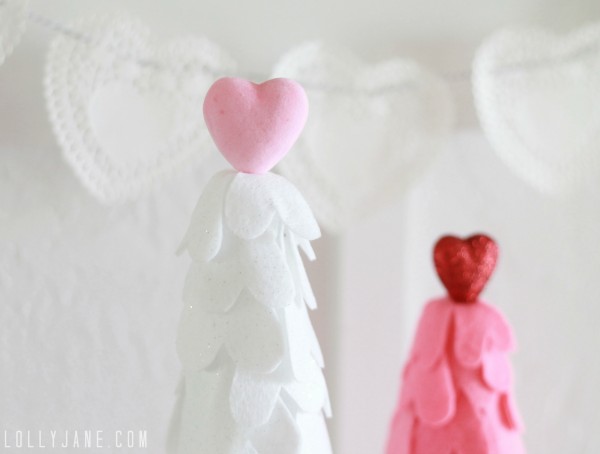 Stay tuned in March for a green twist as our addiction continues.  LOL!  In the meantime, check out all our Valentines Day ideas here, including our popular LOVE letters!  If you're looking for a great wreath, check out our Valentine coffee filter wreath!  We're full of tip and tutorials for year round decor too. XOXO