free printable spring art
Spring is here and we are so excited for our warm Arizona sunshine! We had a FUH-REEEEZING winter this year…it got down to a whopping 35 degrees, yikes! LOL, I know, I know…our best friend lives in MN and tells us all the time how wussy we are, but we can't handle the cold and are in love with our light weather right now. Shorts during the day and a long sleeve shirt in the evening. Come back in 3 months and we'll be signing a different tune (; Until then, we're happy to participate in a lovely spring free printable hop!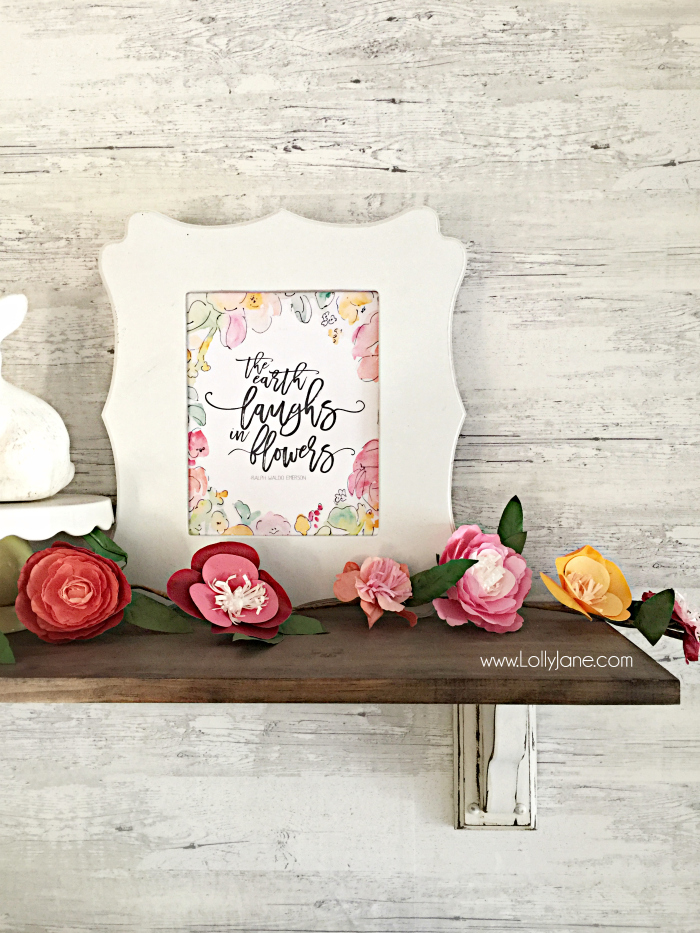 (Beautiful watercolor floral wreath graphic by Angie Makes)
What does this mean for you? You have access to 33 FREE PRINTABLES, hop from here and go down the line from blogger to blogger. Save your fave's, print and enjoy!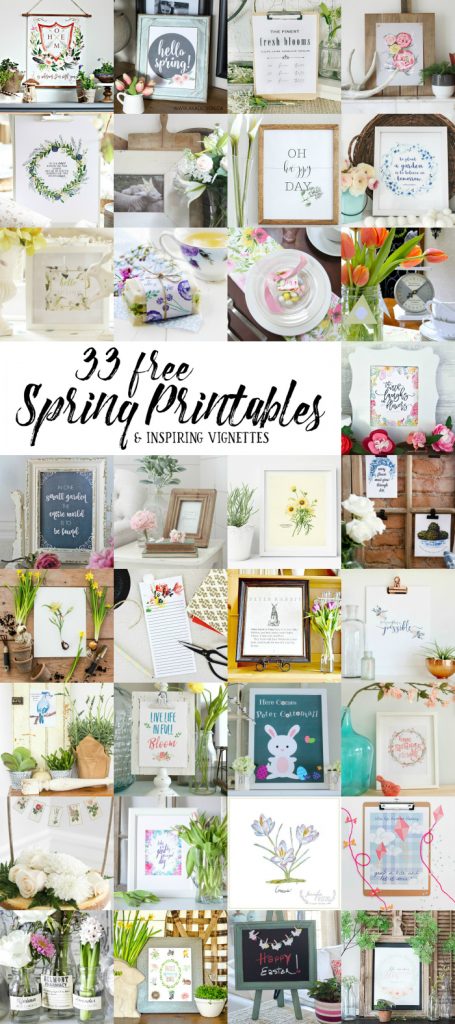 Hop on over to each blogger then scroll down to download our Earth laughs in flowers print! Big thanks to Ella Claire for organizing this prettiness, we can't wait to hang one or two…or three!
Without further adieu, here is our The Earth laughs in flowers free printable.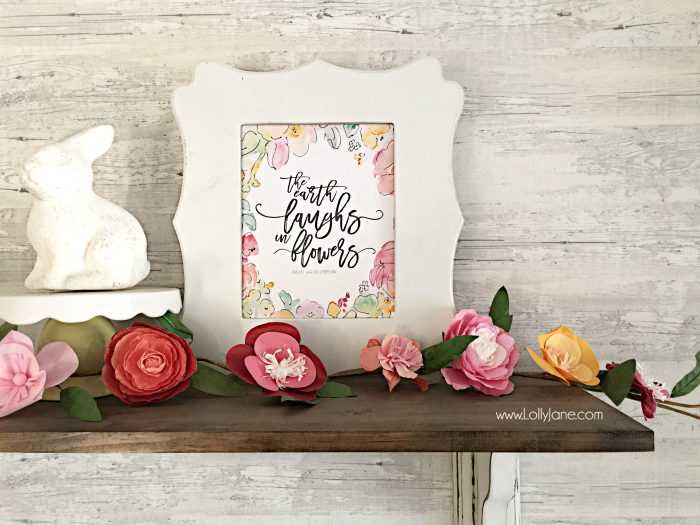 Download our free prints here:
"The Earth Laughs in Flowers" -Ralph Waldo Emerson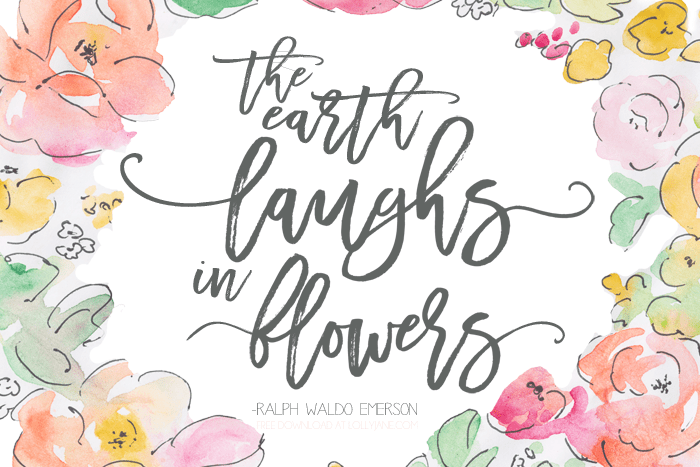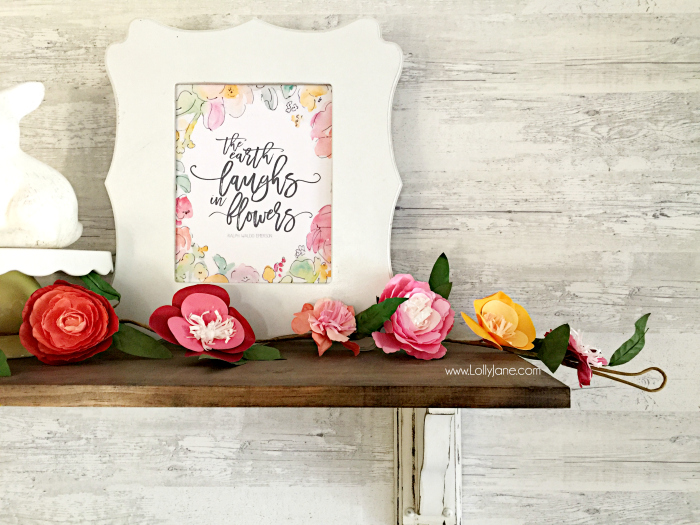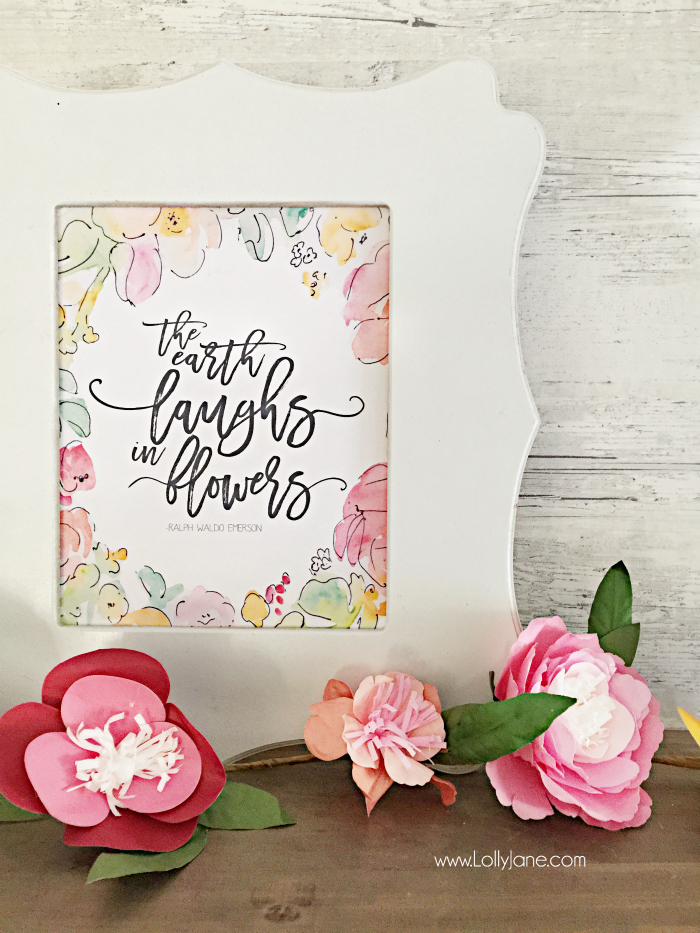 Please pin so your friends can enjoy these gorgeous free spring prints too!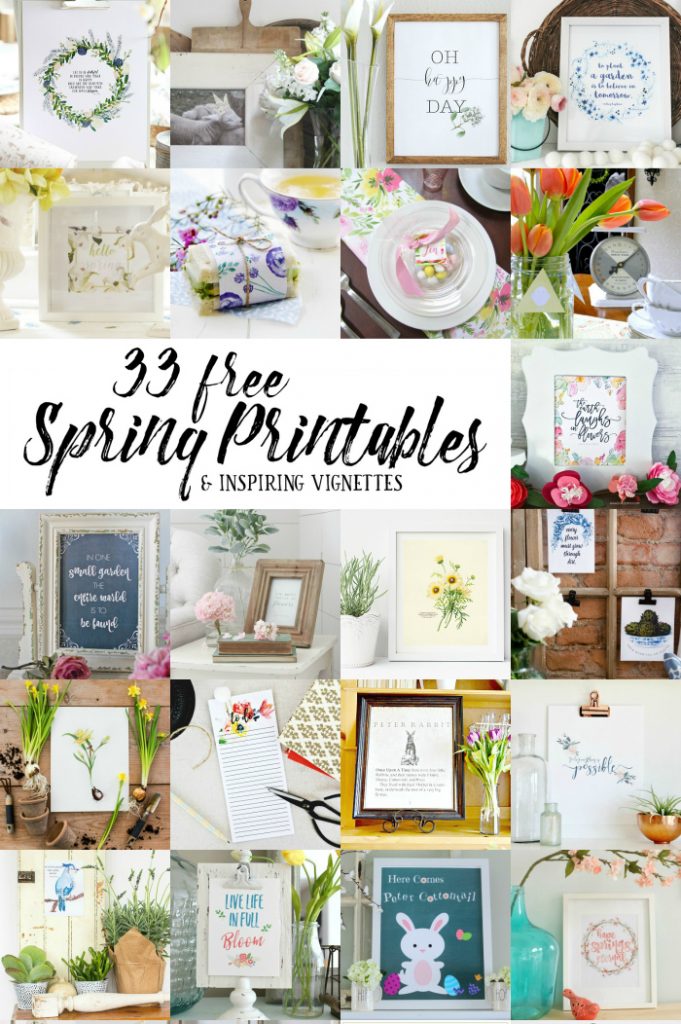 Check out more of our freebies like our lovely Love You Madly free print,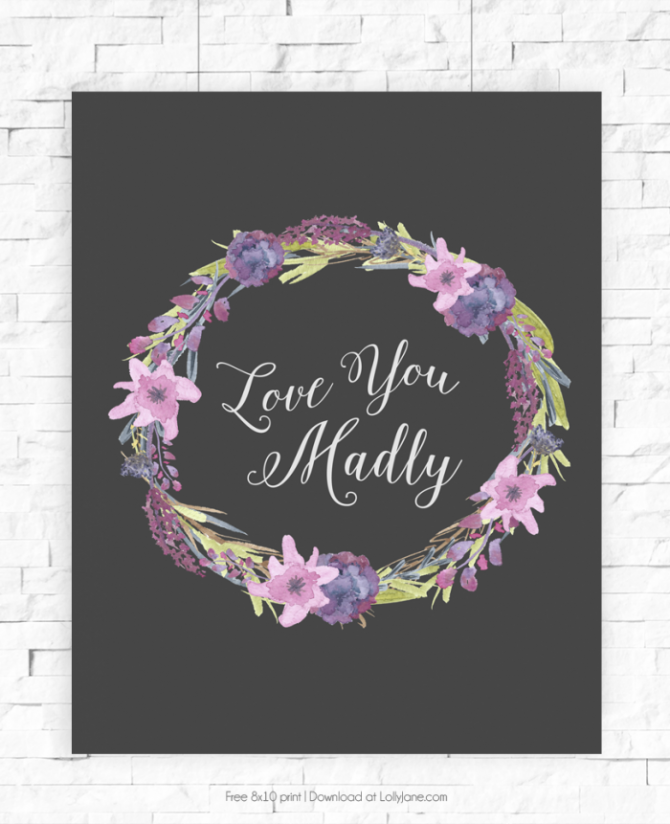 and our happy spring free printable.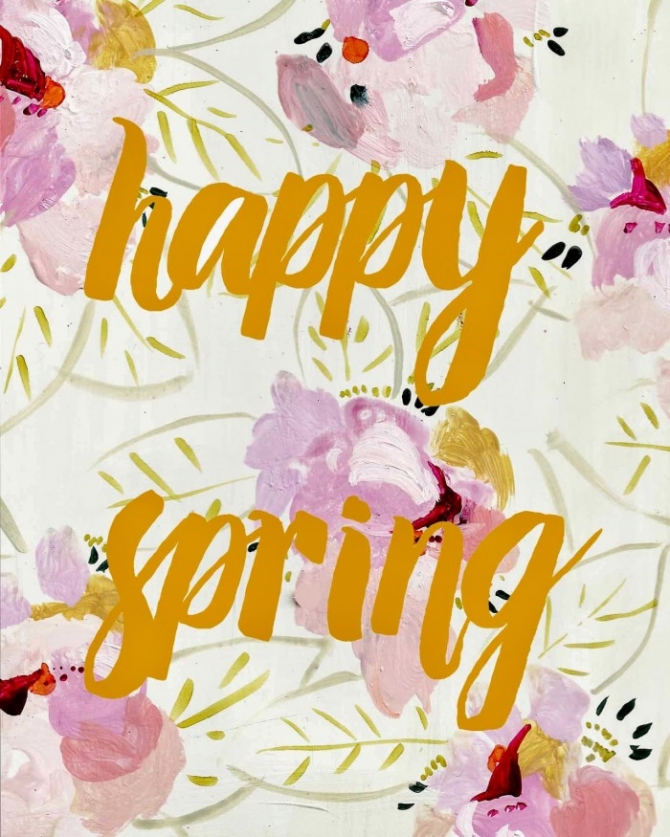 We love these floral paper transfer eggs too!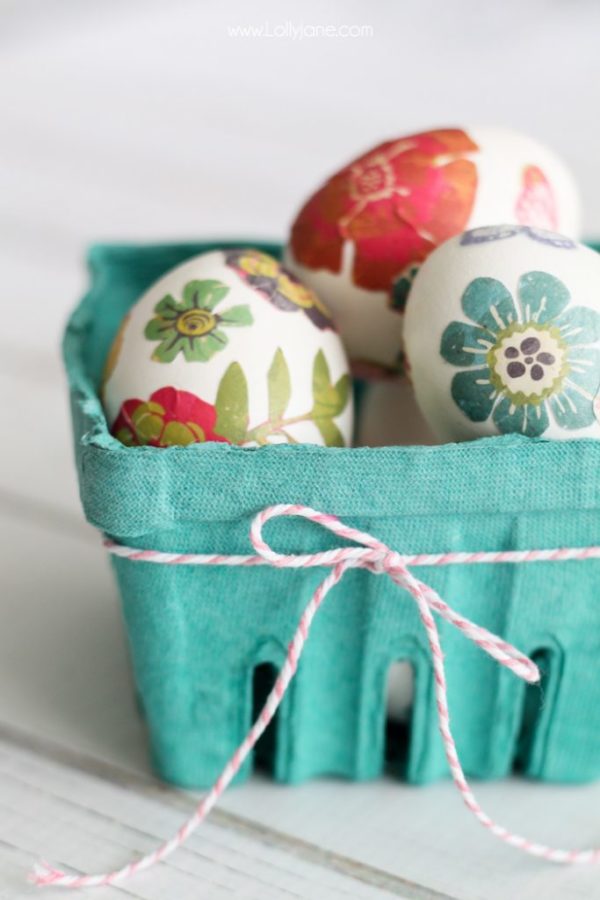 Need more florals in your life? Check out our 30+ floral crafts to make, swoon!