You guys! We've been waiting to post these fun cheery coral painted front doors since the winter! Aren't they PERFECT for summer!? Such a fun color and compliments my gray and white striped porch concrete so well! I love how these turned out. When DecoArt announced they were coming out with an exterior paint line, I immediately asked to try it! I am a lazy painted and dreeeeead prep work. The ONLY prep I did to paint my front doors was wipe them down and tape off the little windows inside. That's IT. The paint did all the work! No, I didn't take them off the hinges, no I didn't spray them, yes, I simply painted with a small hand brush. Truly easy and I adore the after color! So fun and vibrant on our old little farmhouse.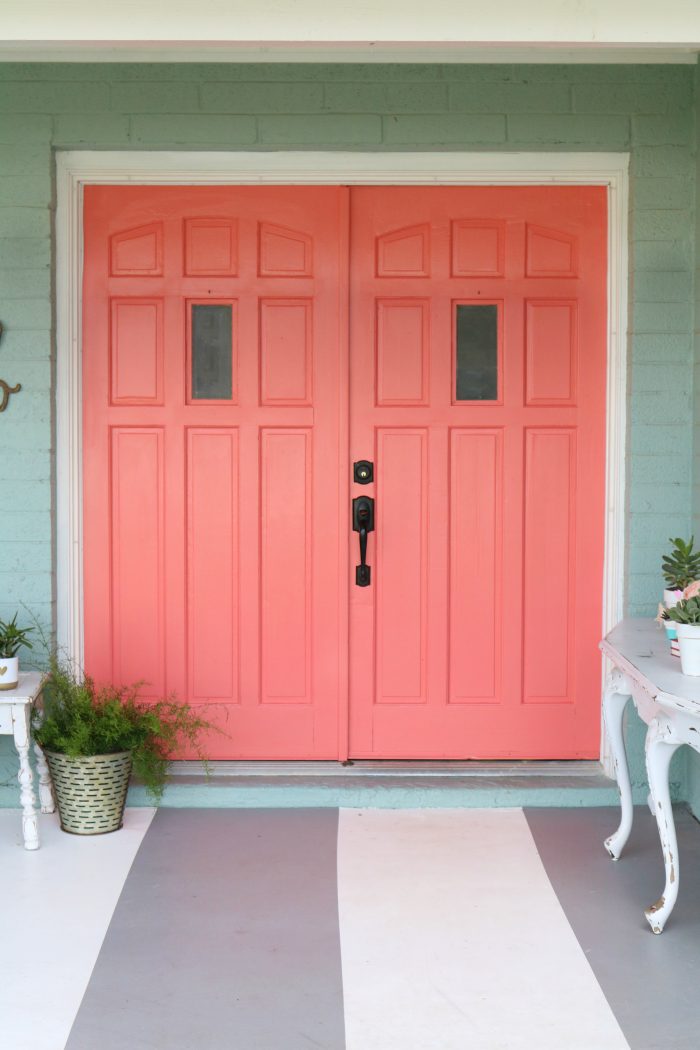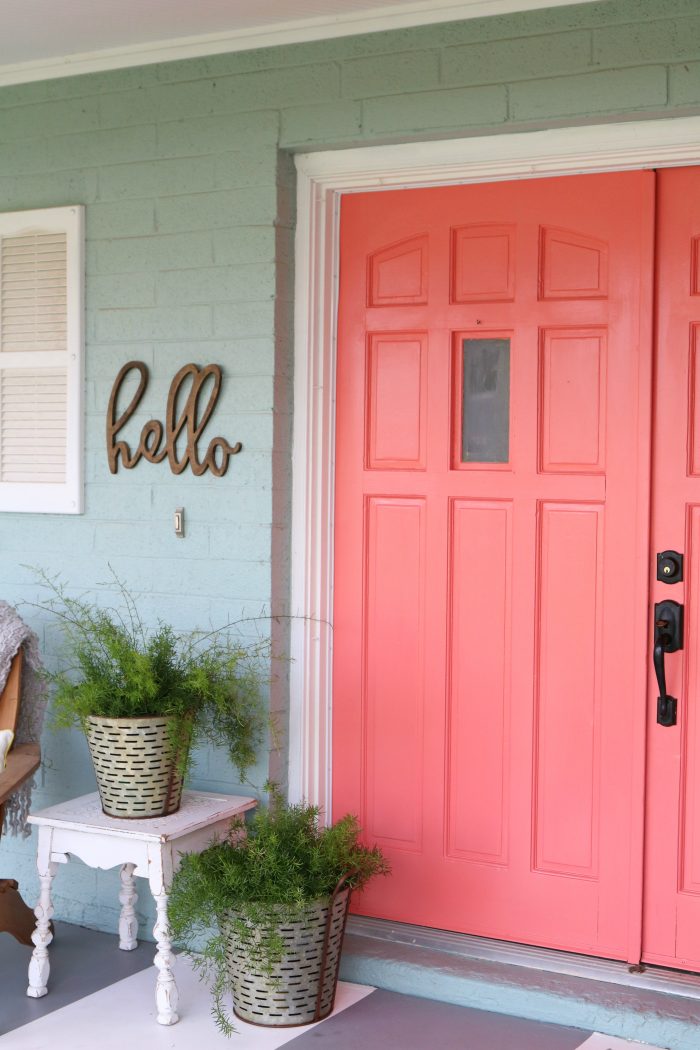 I miss my mustard yellow sometimes, it's always been my favorite color. Here they are all decked out in Valentine's Day decor…I guess I have a thing for pink too!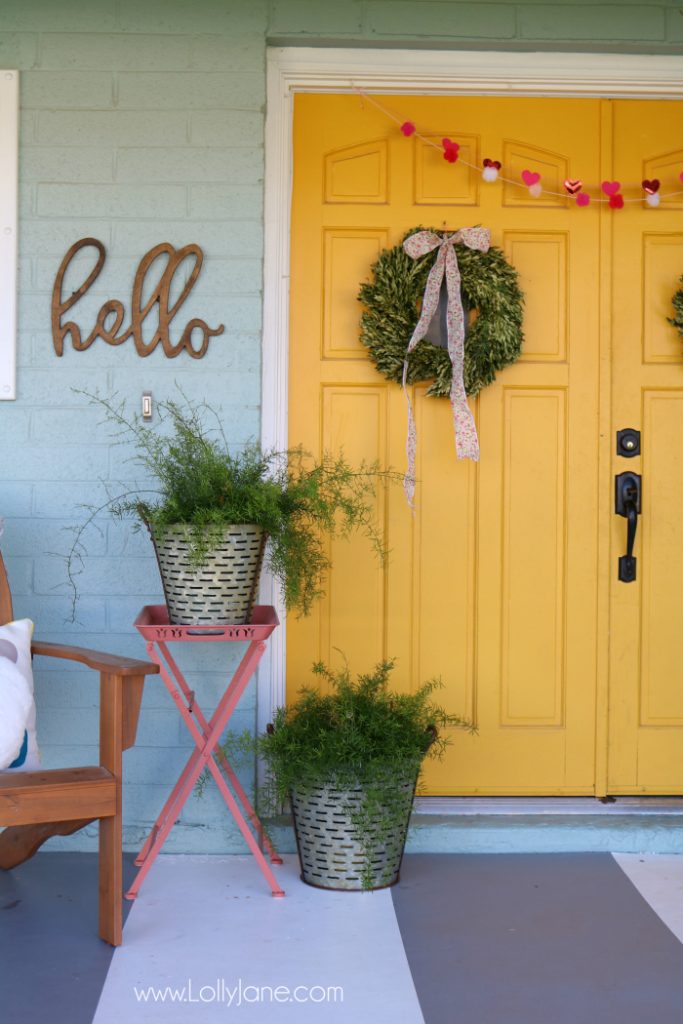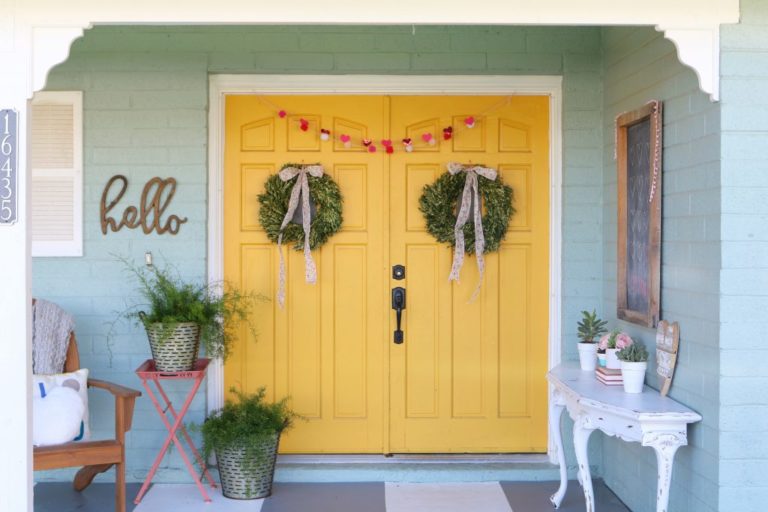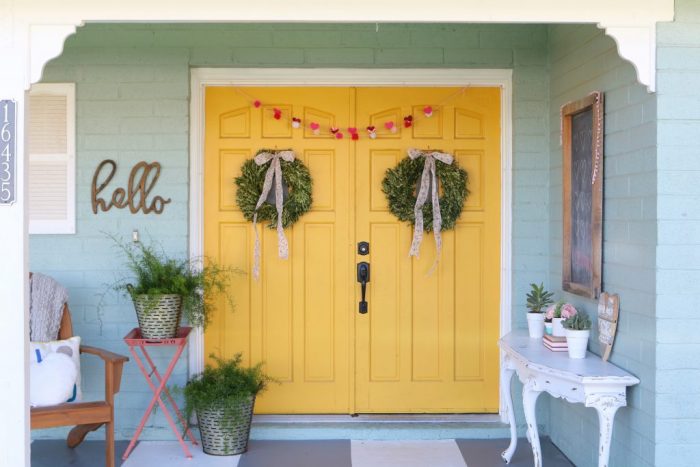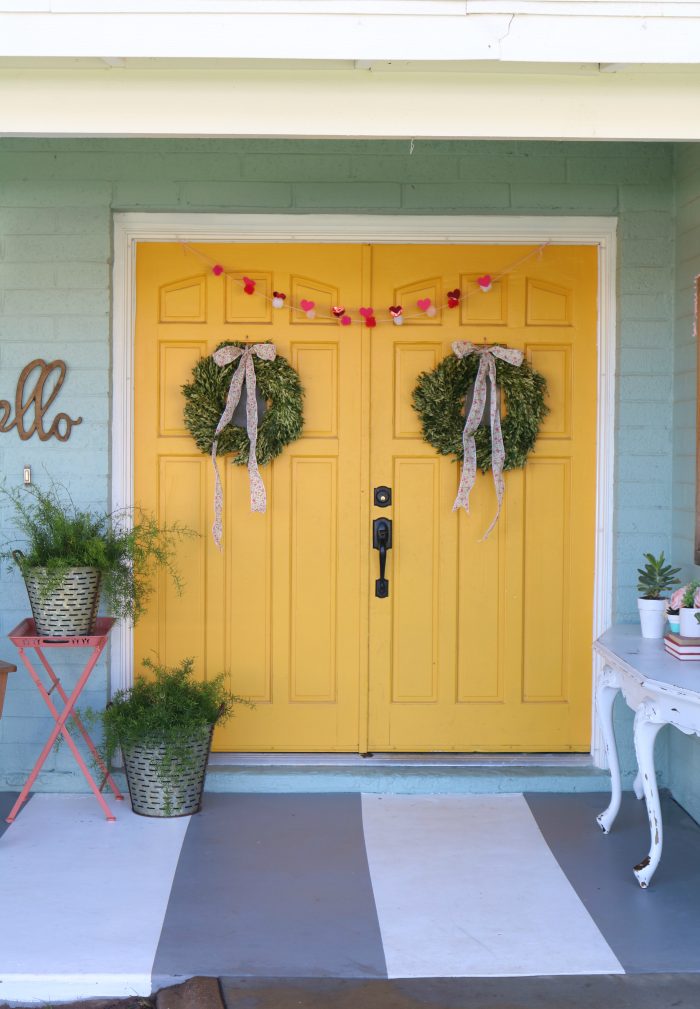 Can you believe I only used 1/2 of this bottle to paint both doors?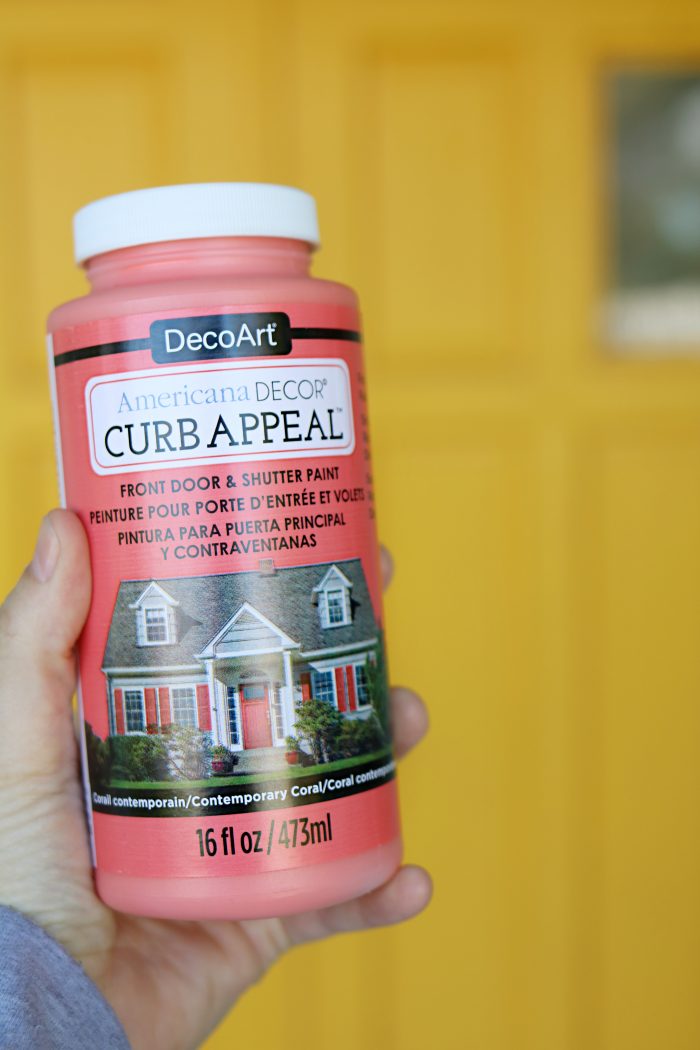 Most of the doors only required one coat. I seriously painted the whole thing with that brush and plastic plate and a good show on Netflix on my phone to keep me company.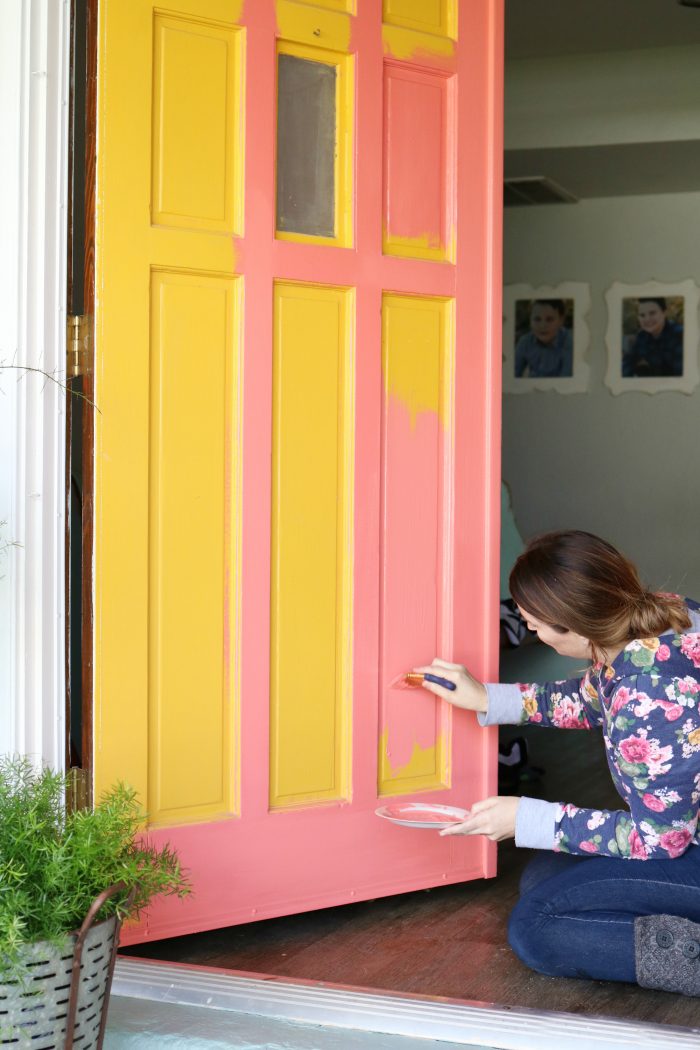 We took a poll on Instagram to see if we should keep the doors two different colors…haha! Only one of you voted YES 😉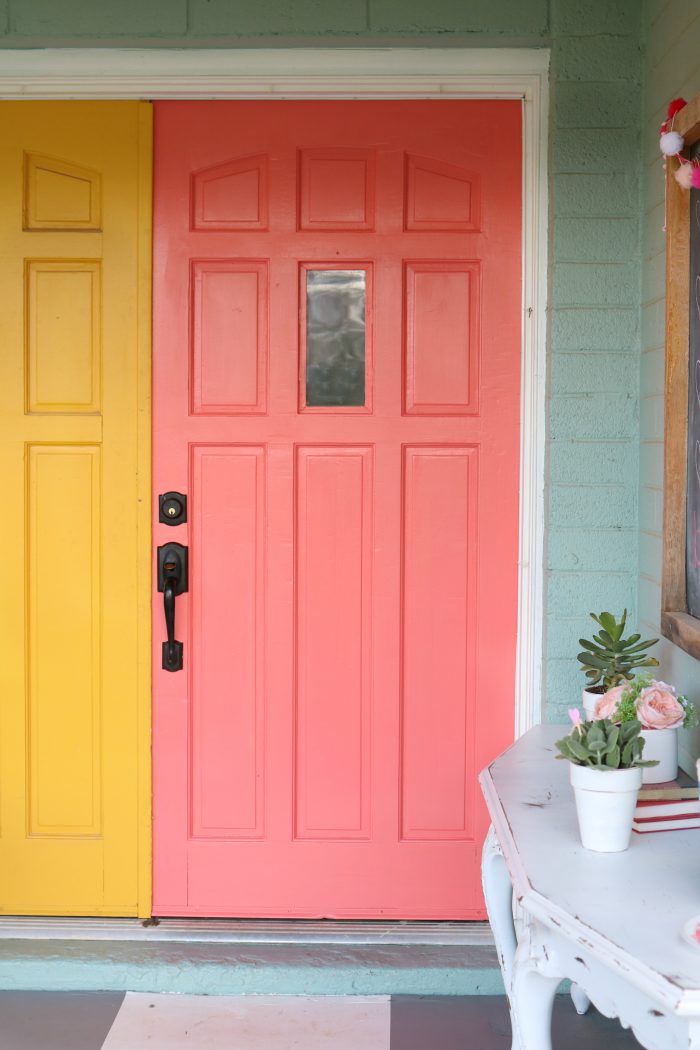 Such an easy way to paint your doors. Curb Appeal has amazing coverage! We used DecoArt's paint a TON and are so happy they've been extending their craft paint line into so much more. Their chalky paint is one of our go-to's as well!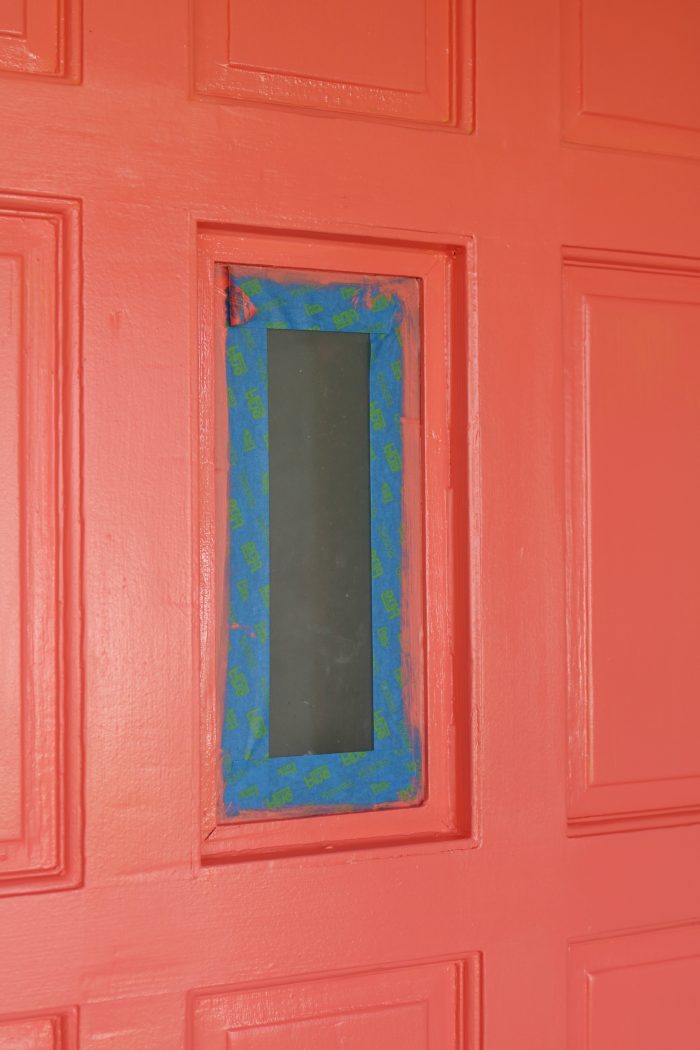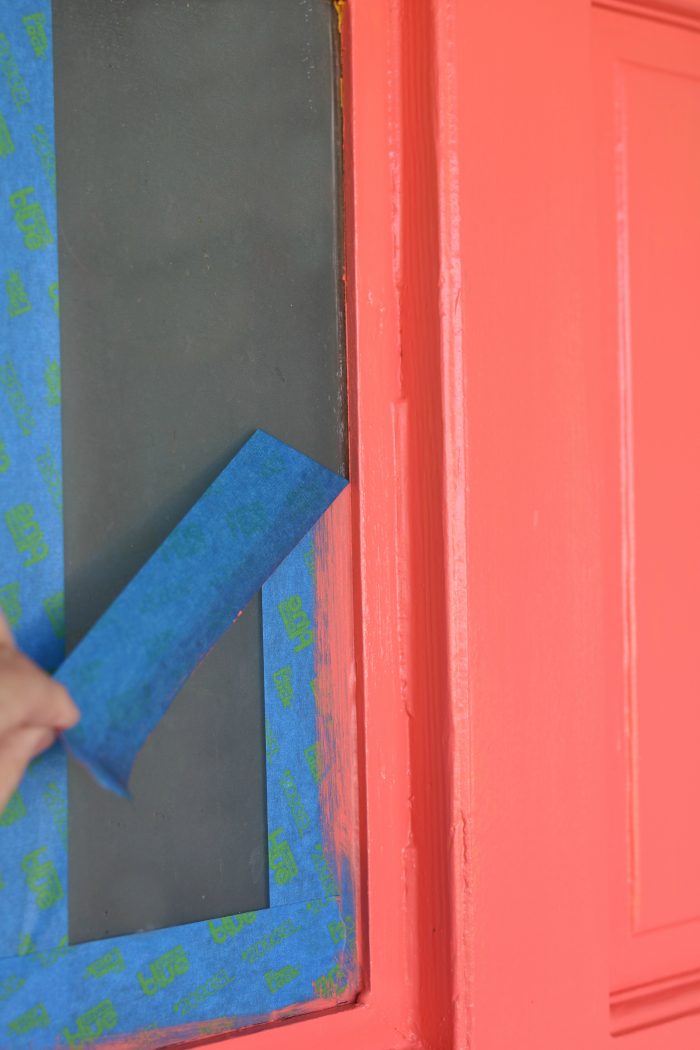 Loving the bright colors!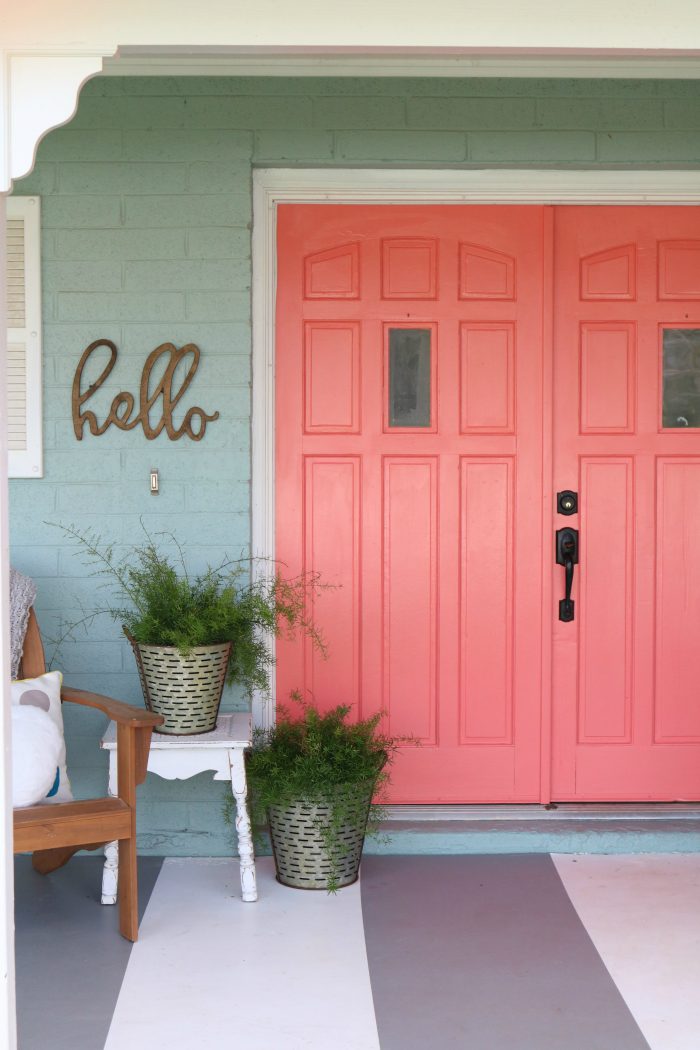 Here she is all dressed up and ready for the ball!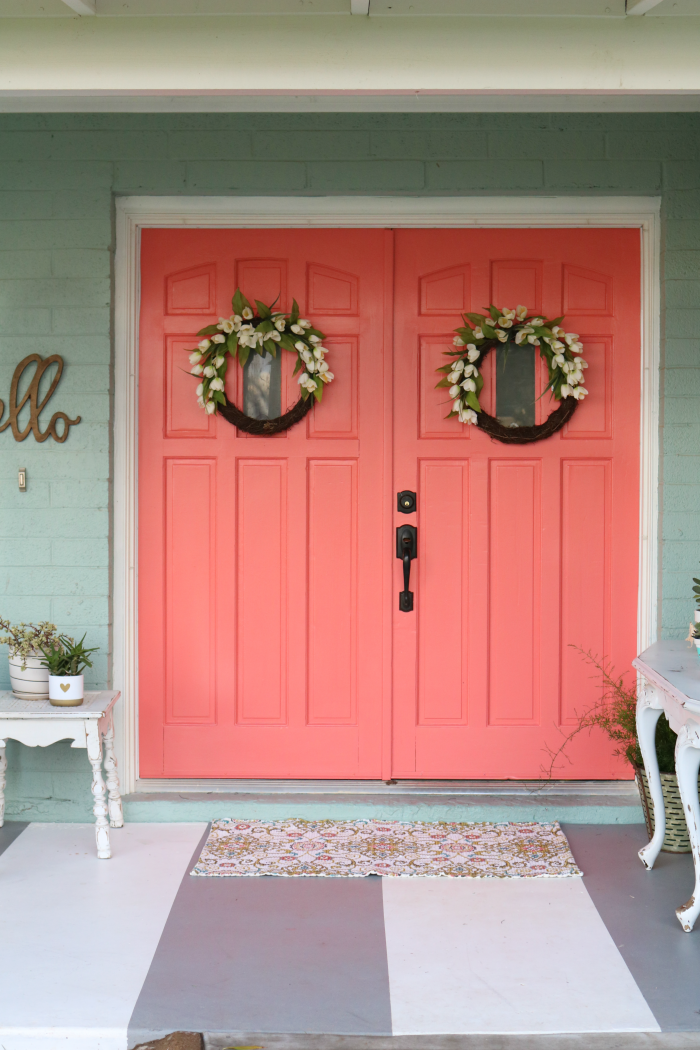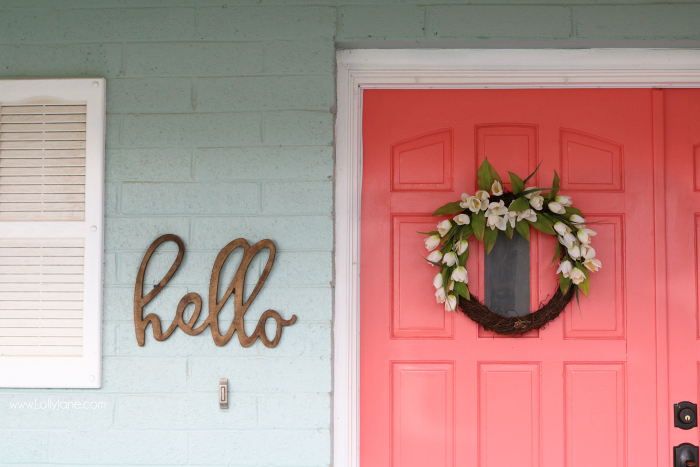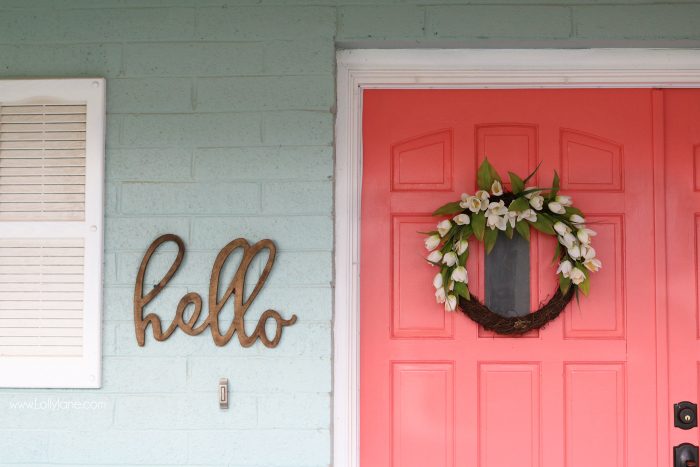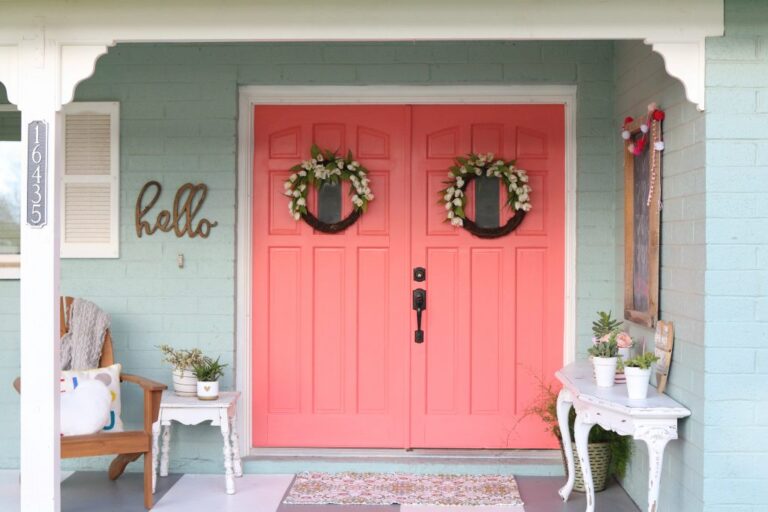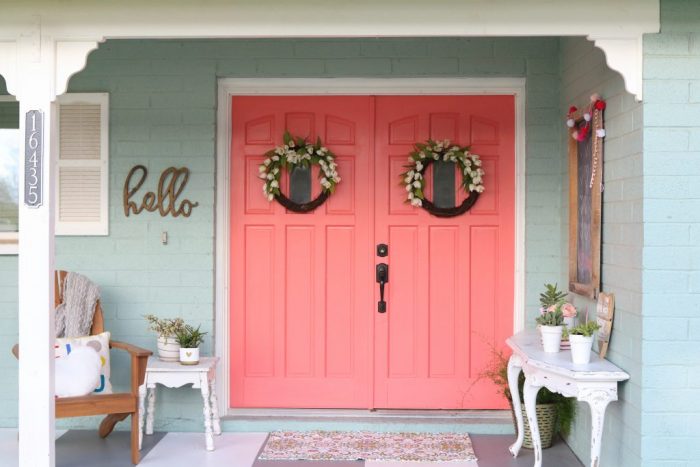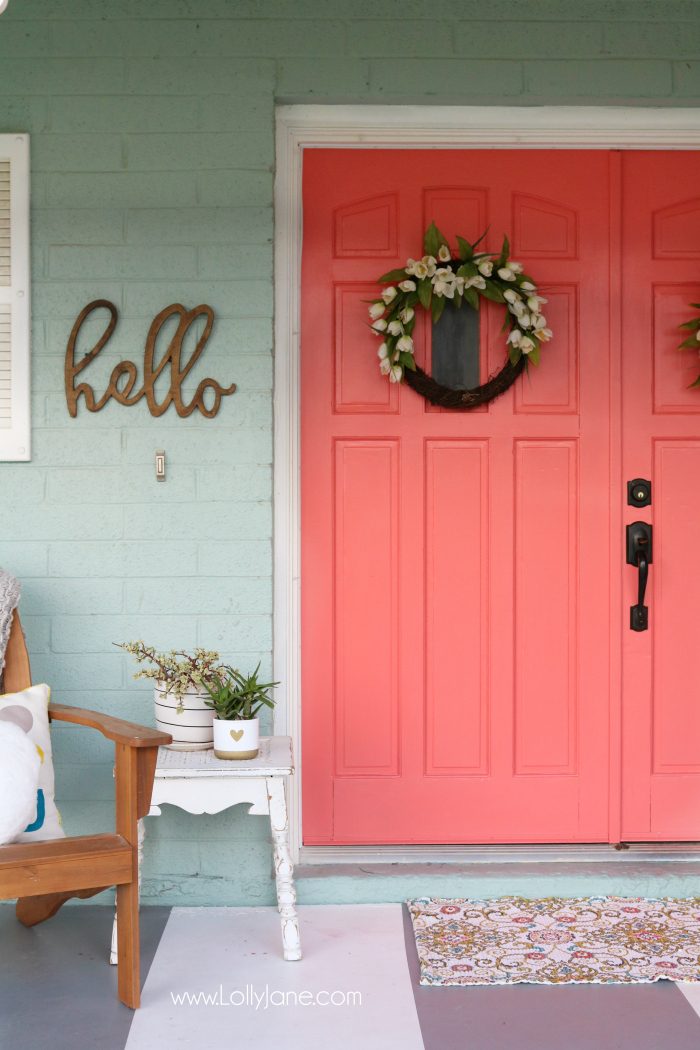 Tell us! Would you be so bold as you to paint your front doors coral? If not, which color would YOU choose from Curb Appeal's new line?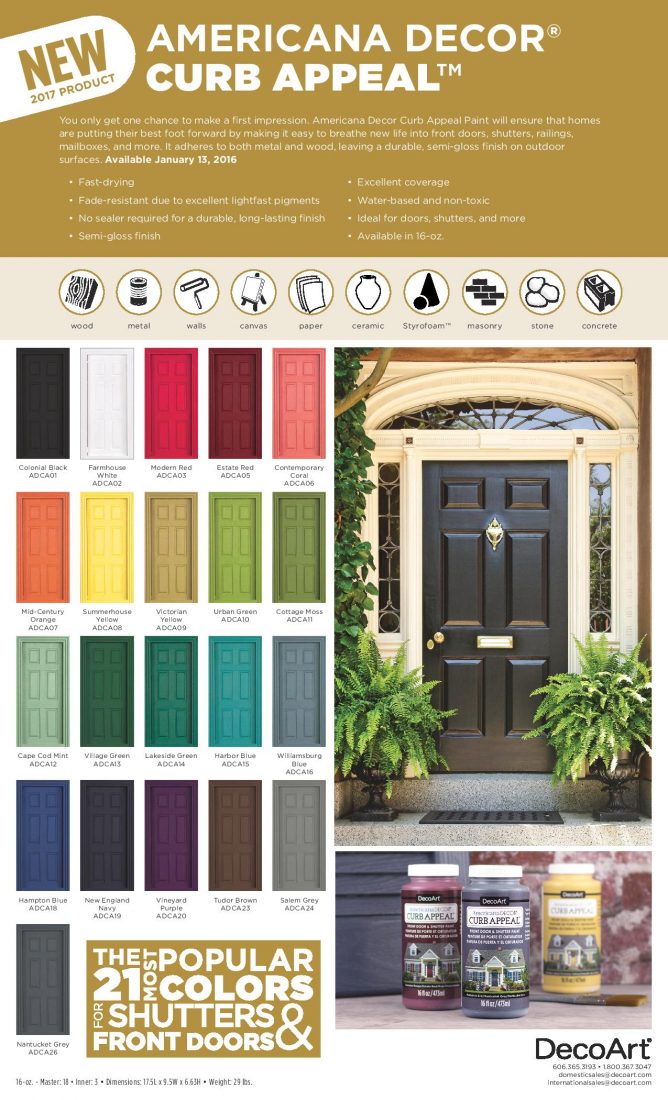 Visit more of our DecoArt before and afters like our Floral Painted Hutch,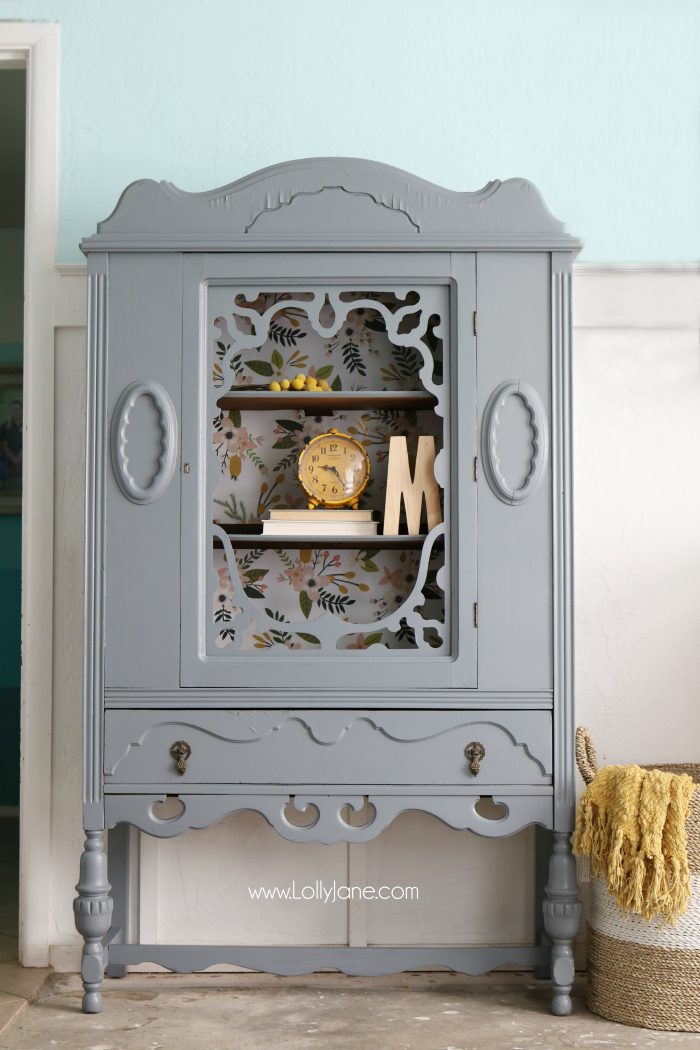 our baby's Crib to Porch Swing makeover,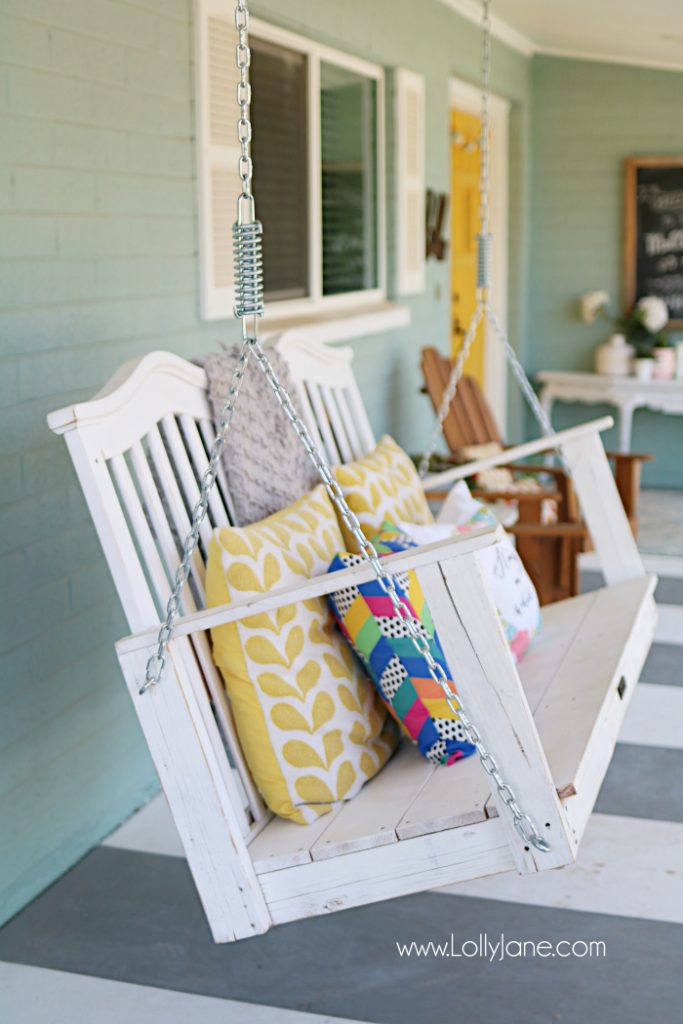 and our DIY Rolling Cart transformation.