Easy fall entrway decor with JoAnn
Today's post is sponsored by JOANN Fabric and Crafts. As always, all opinions are our own.
We're so excited for the holiday season! We're already filling our wax warmers with autum scents and ignoring the fact that Arizona's weather is still in summer mode! JOANN is your one stop shop for holiday headquarters and we're fortunate to have one less than a mile away from us! We love that the front shelves are fully stocked for fall, making it easy to replicate the look in your own home. Thank goodness they're all on sale, the pretty pieces were practically jumping in our cart!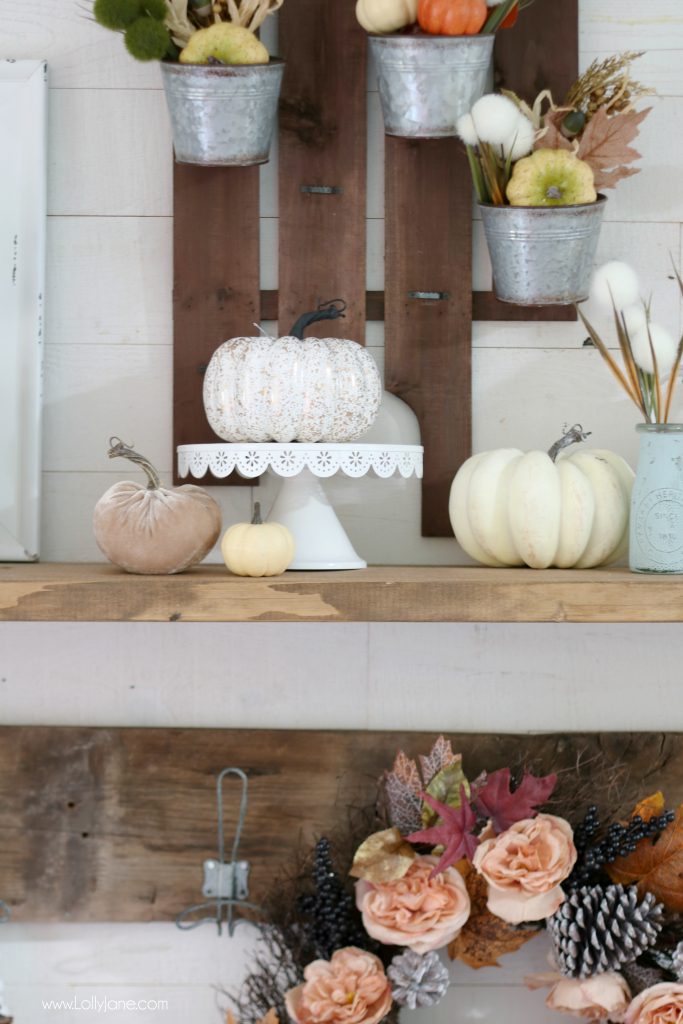 Here are the supplies you'll need. Get creative!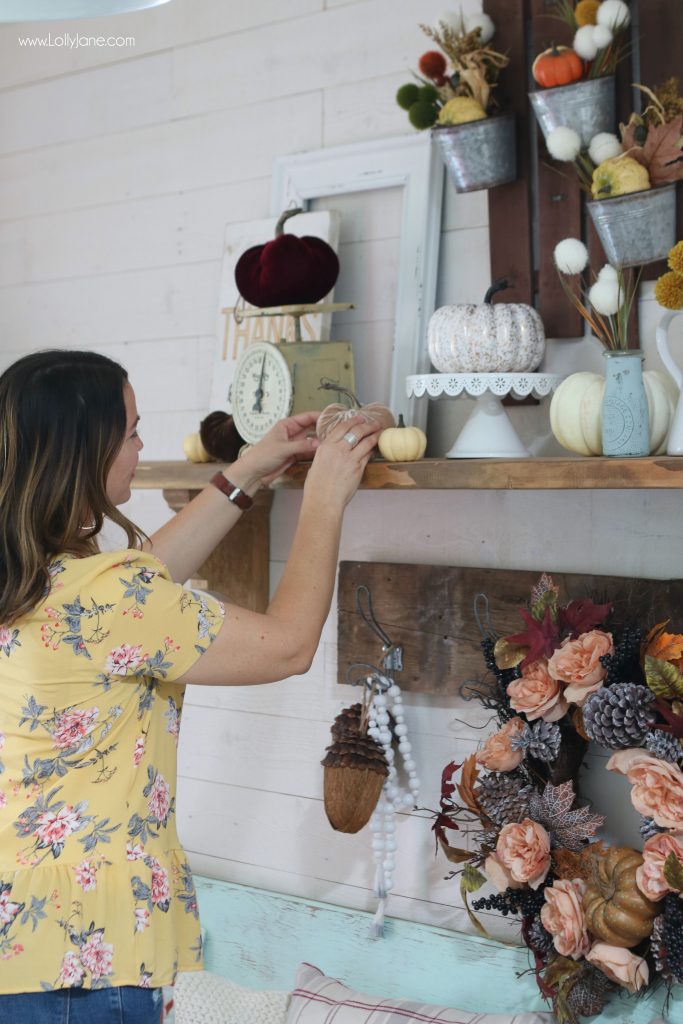 We adore this Rose Pinecone covered wreath. The blush tones with rose gold were calling our names. Mixed with the pinecones, it's a soft whisper that fall is on its way. Too bad Arizona needs a blowhorn to hear it… maybe 6 weeks from now the weather will match our warm and cozy fall entryway decor? 😉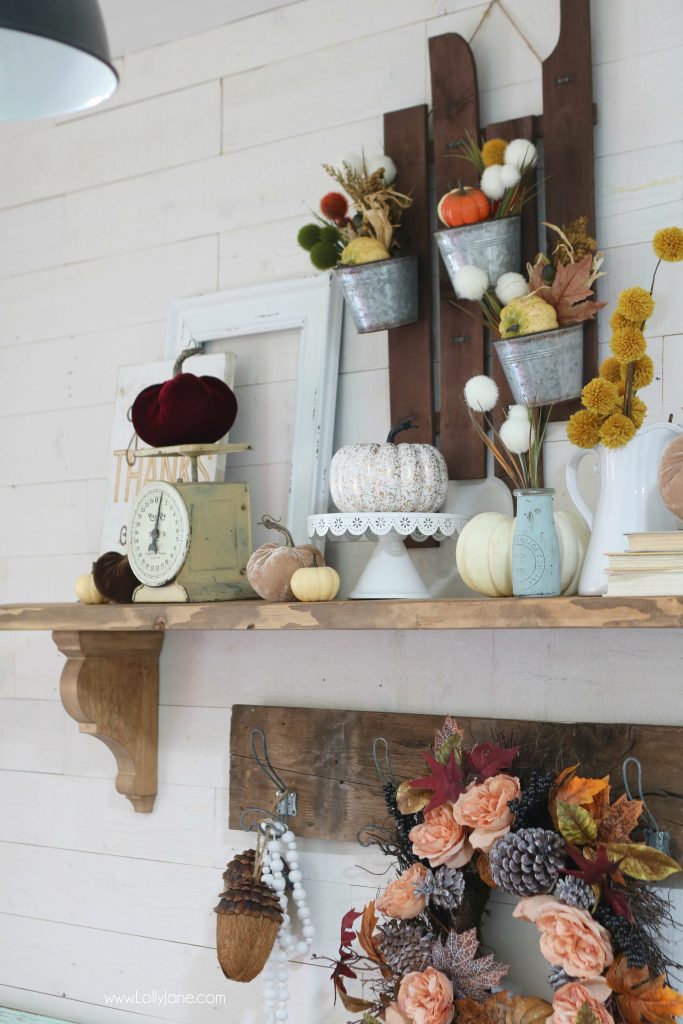 We started with the Vertical Container as our base. You can follow along our basic thoughts of putting the space together on a live video. It was so fun to get suggestions from our Facebook readers! Two heads are better than one…50+ thoughts are even better than that! We filled the buckets and scattered pumpkins everywhere. You can never have enough pumpkins!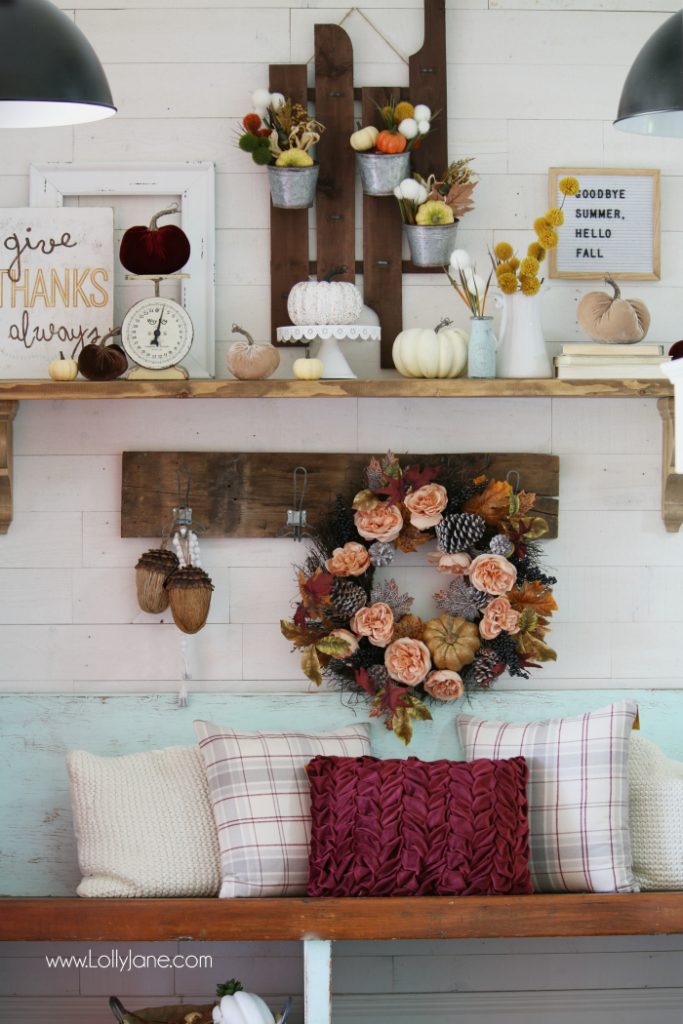 Kristi went a little crazy with all the pom pom pumpkin sprays and picks but I'm so glad she did. They're so cute peeking out of the galvanized buckets. And our "Give Thanks Always" handmade sign is a total keeper with these cuties!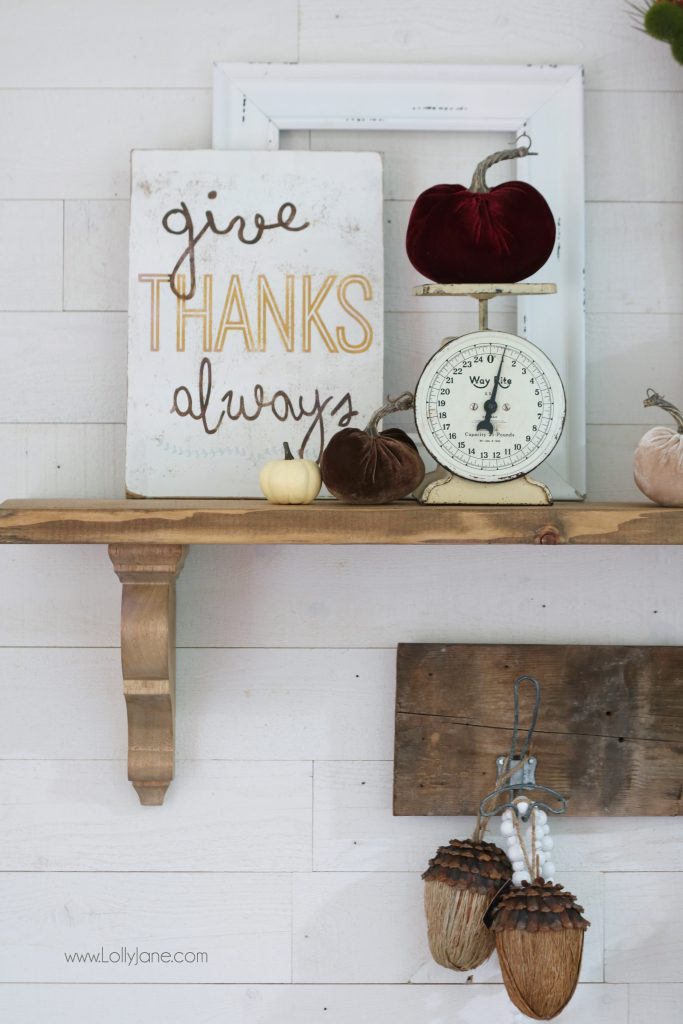 If you watched the video or have seen Kristi's farmhouse shelves, you'll know she bought allllll JOANN's velvet pumpkins last season then bought half a dozen more this season! They're the perfect little cake stand toppers and shelf fillers. So go crazy! Velvet is a classic fabric, these pumpkins will be in style for years to come.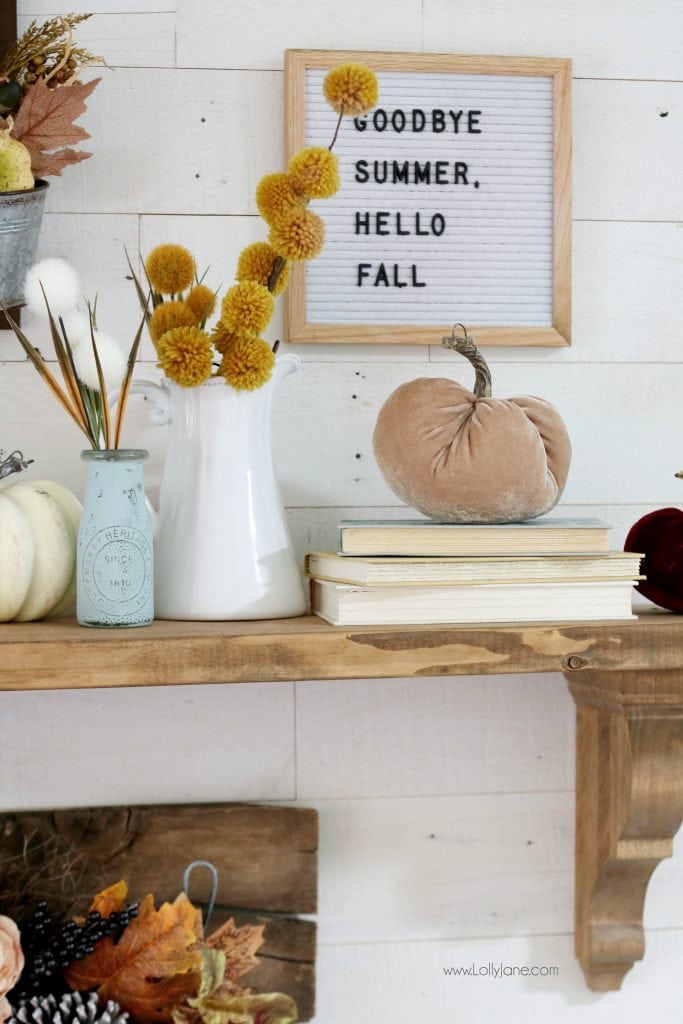 Speaking of velvet, we love that burgundy pillow. The dark tones really scream fall. If you swapped the plaid pillows for crisp white ones, it'll last well into winter as well. You can keep a lot of this fall decor displayed until Halloween by making a few simple swaps. Flip the pumpkins around and add some spooky jack-o-lanterns faces in its place.
PS: Did you catch the video on FB where we were brainstorming how to put it all together? We loved your feedback!

PLEASE PIN so your friend's can get some entryway fall decor ideas too!

Looking for Halloween decor? Swap the wreath with a DIY skeleton version,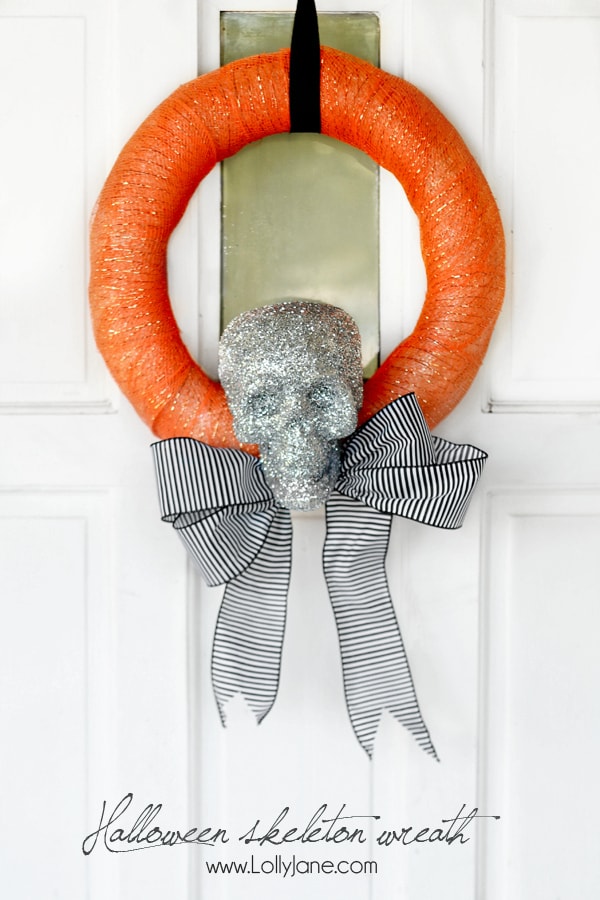 or perhaps a DIY witch wreath,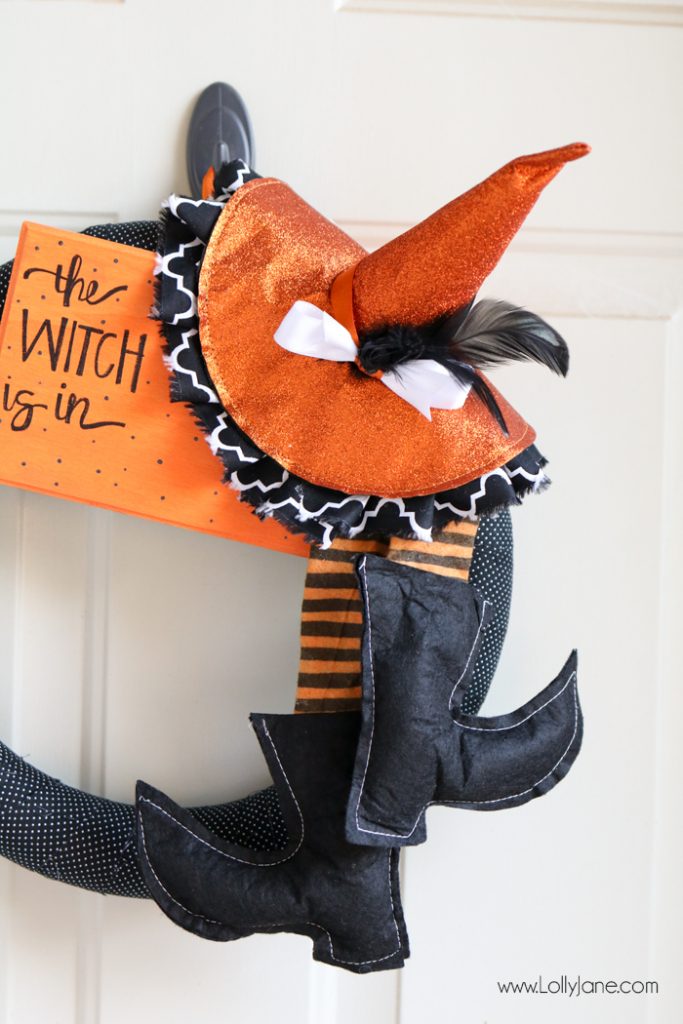 grabbing all your supplies at JOANN.