11 Must See Playhouse Makeover Ideas!
Did you know that you can paint a plastic playhouse? Check out these playhouse makeover ideas. Warning: you'll want to move in yourself.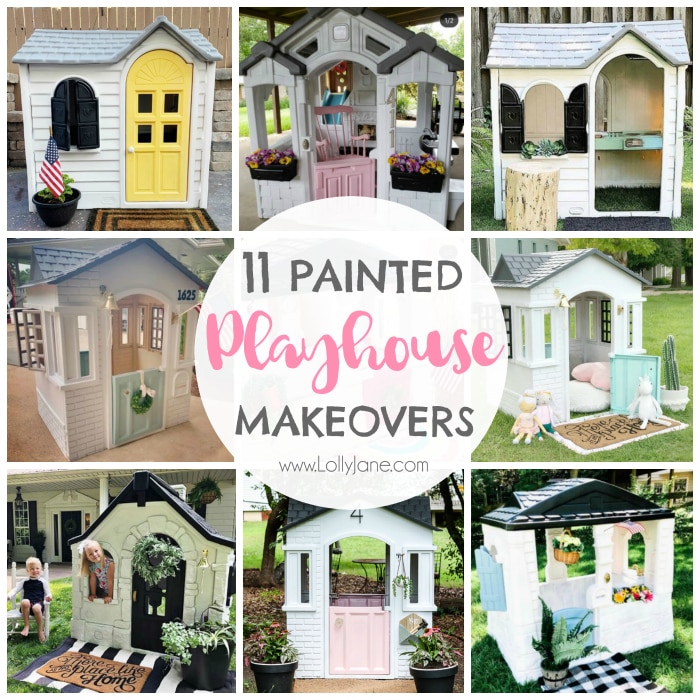 We are super thrilled to see how popular painted playhouses are becoming. Not only are they eco-friendly because you're upcylcling old, faded playhouses, it also spruces up your space so it's a win-win!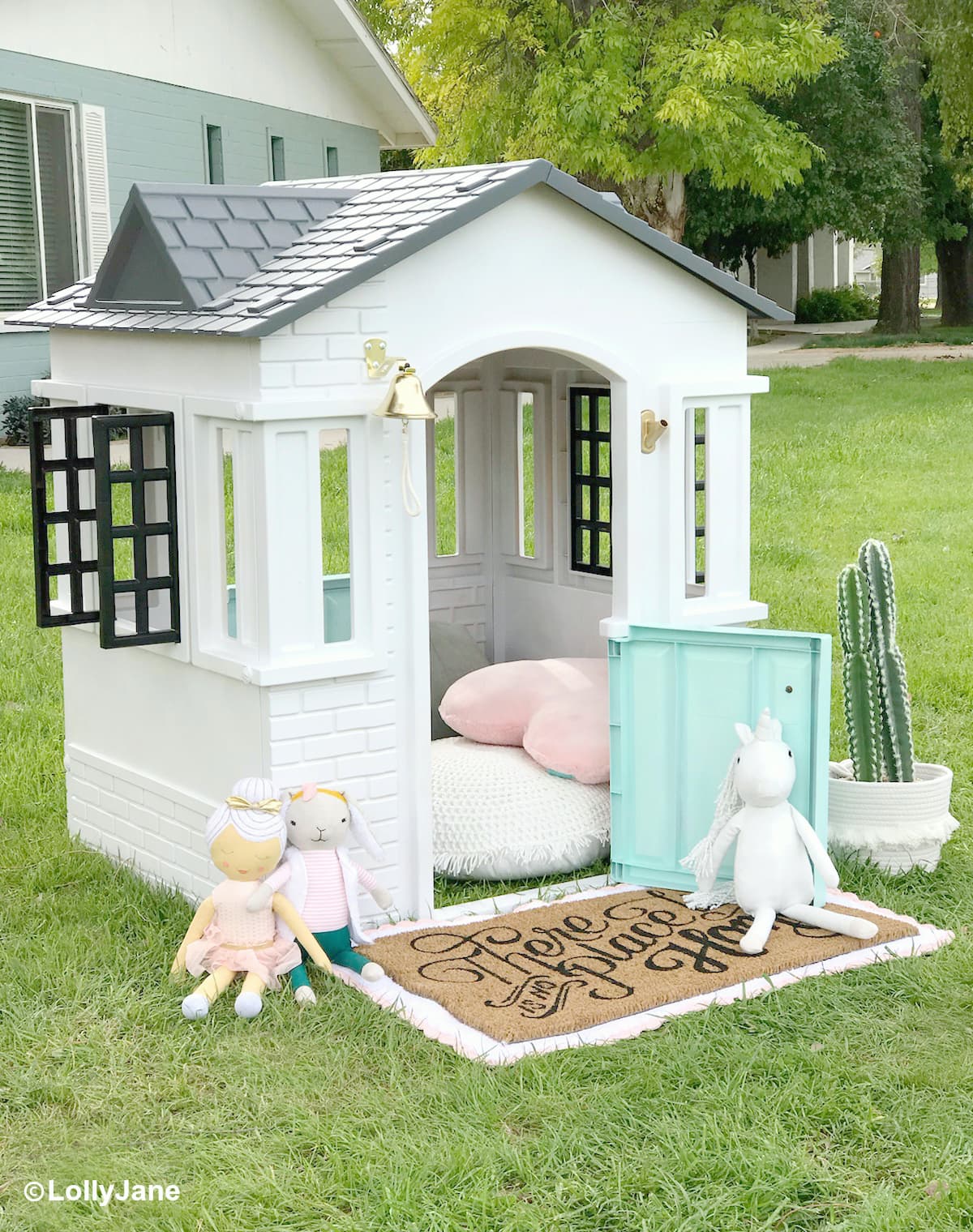 We've had dozens of #littlelollyhouse knock offs pop-up all over Instagram so we thought it'd be fun to round them all up in one spot for major inspiration. Check out our original Little Tikes Playhouse Makeover then keep on scrolling for more inspiration.
Playhouse Makeovers
Isn't this the cutest plastic playhouse makeover from @finihome? Use spray paint to give an old playhouse new life!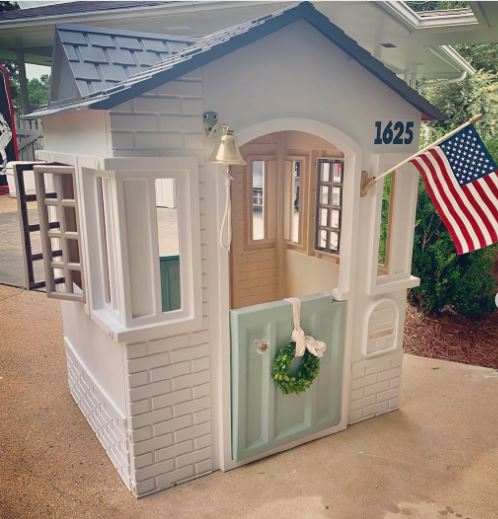 Our new friend Living Letter Home duped our little house and painted the door pink which speaks to us! Didn't she do a great job on her pink playhouse makeover!? Darling!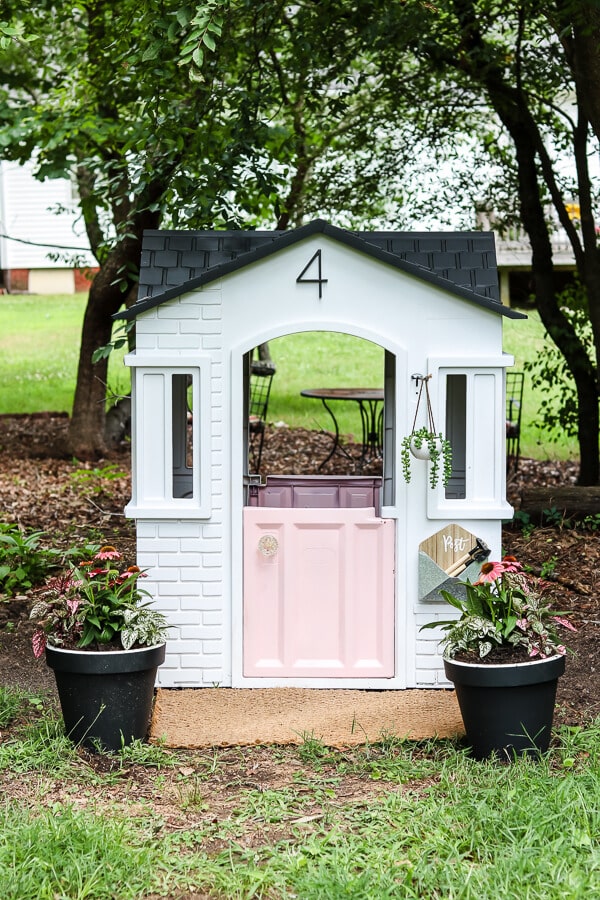 Look at this pop of color on this remodeled playhouse, that yellow door speaks to me! If you're looking for a cute, colorful and fun playhouse for the kiddos, this cutie from @theanchorandtheowls is for you!!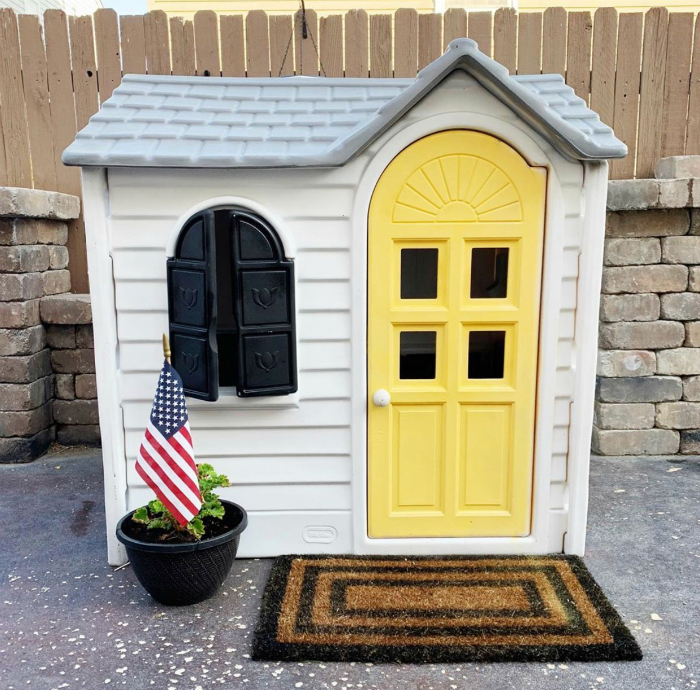 Visit more of our kid friendly ideas
Black and white exteriors are trending so hard right now and this beauty from @morganmillerblog is on point! This playhouse is a dream come true for any kid!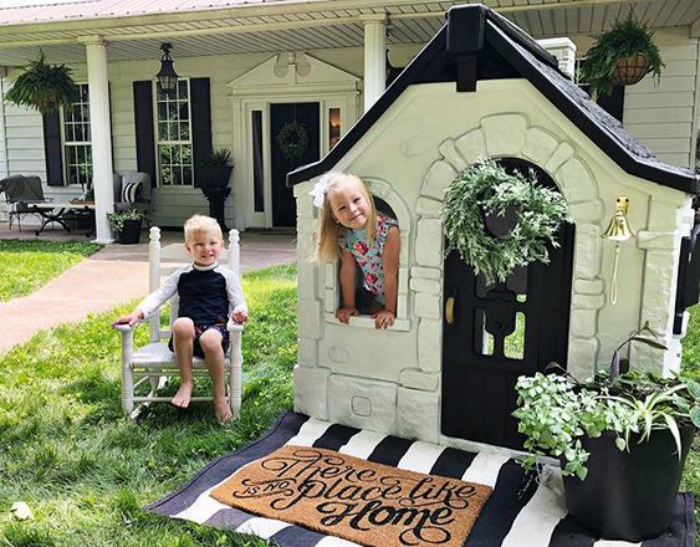 Our girl @beccabrownliving painted the cutest farmhouse playhouse, so fun for the littles!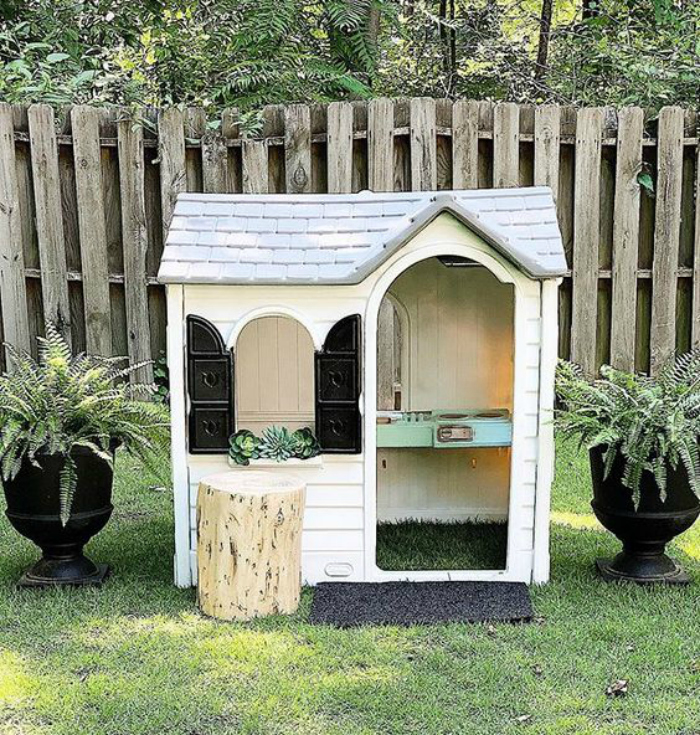 Need a pet friendly playhouse? @lm_hende upgraded her black, gray and white painted playhouse so her furry friends could join the fun!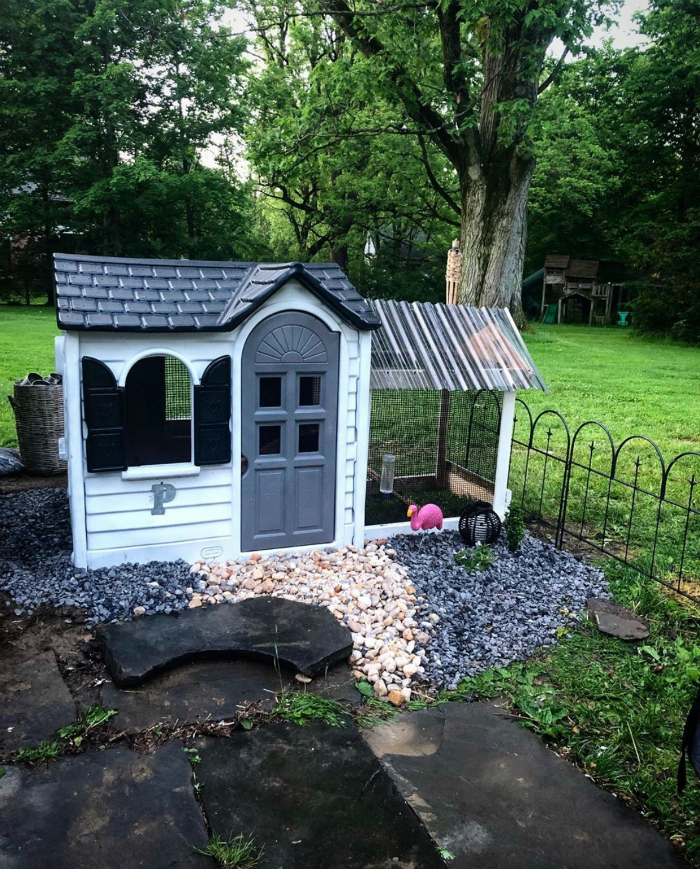 Check out this white and grey painted playhouse from @danischolzhansen. This is such a cute way to make the kids day, with a newly remodeled playhouse!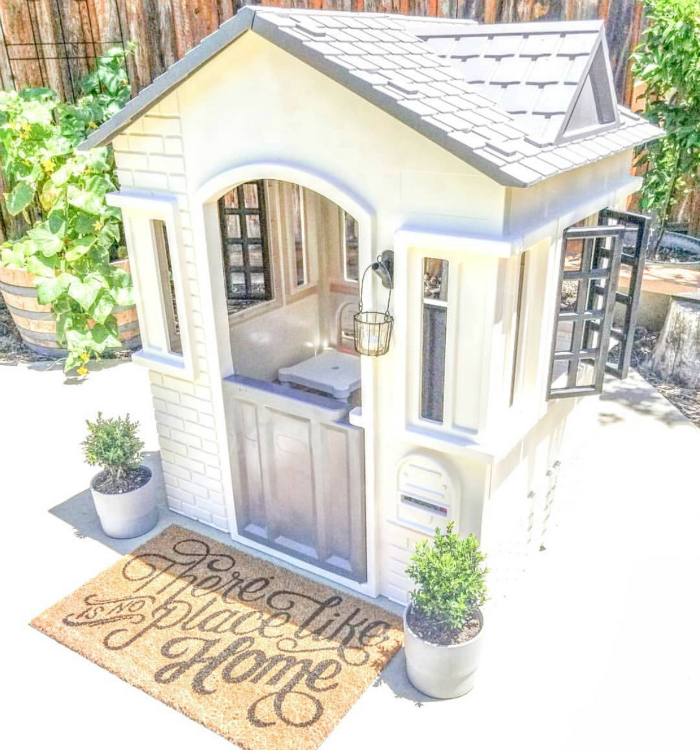 Wow, these darling fake flowers from @minivansandmotorcades are the cutest way to upgrade a painted playhouse! So creative and perfect for the floral lovers out there!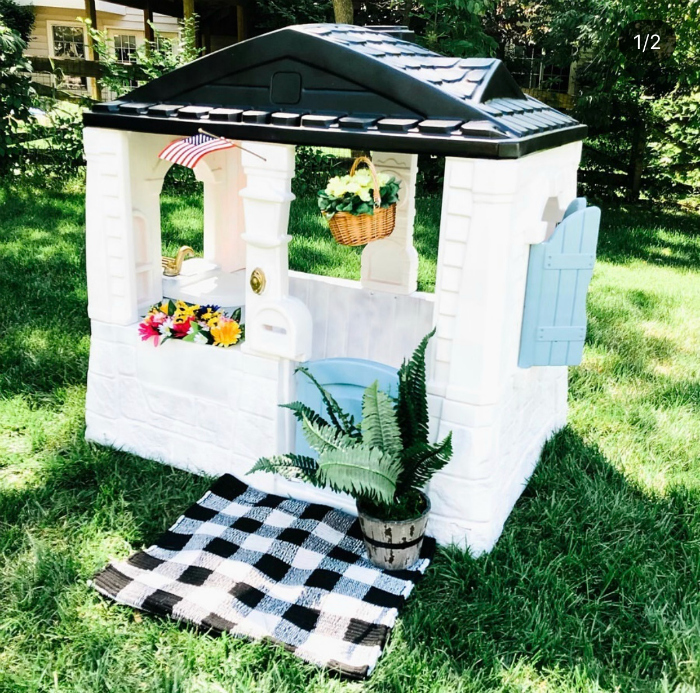 Oh my goodness, look at this pink rocking chair playhouse from @wifeofsteel, such a fun makeover for the girly girls out there. Your little ladies will be obsessed with this adorable pink and grey theme.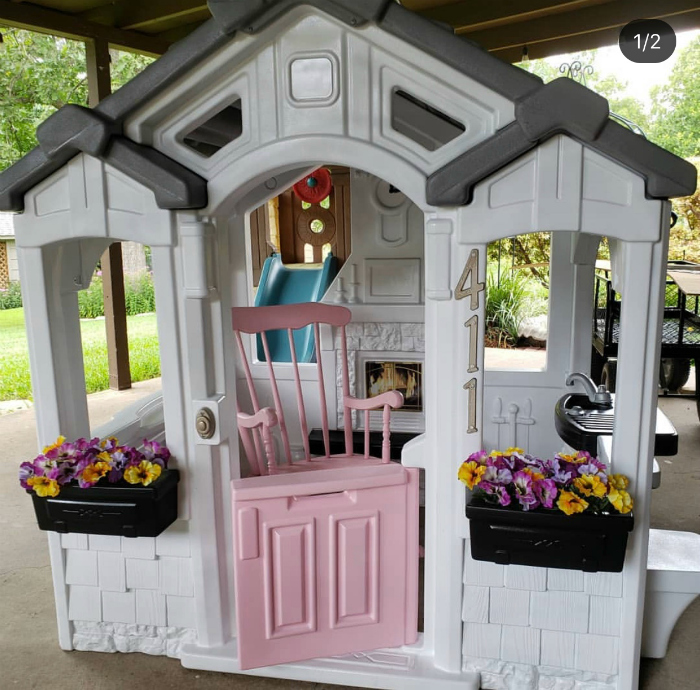 You know we love color! Check out this rainbow themed playhouse from @sweetlife_ofanna. Such a fun way to customize a plastic playhouse to go from blah to ooh la lah!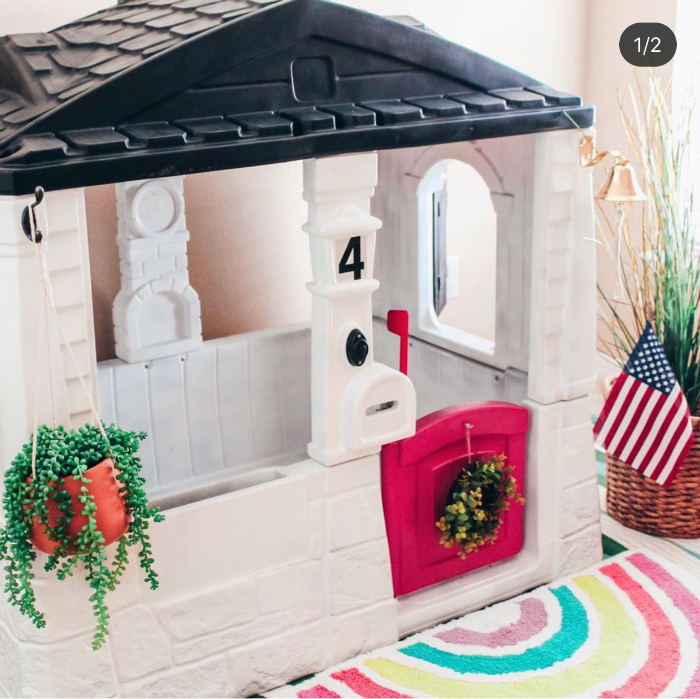 please pin so your friends can paint a playhouse, too!