DIY Floral Canopy with Fairy Lights
Create this dIY floral canopy with lights from tulle netting with lace, a fake flower bunting and curtain Fairy lights. Add this dome tent to your girls rooms for a cozy spot to curl up in.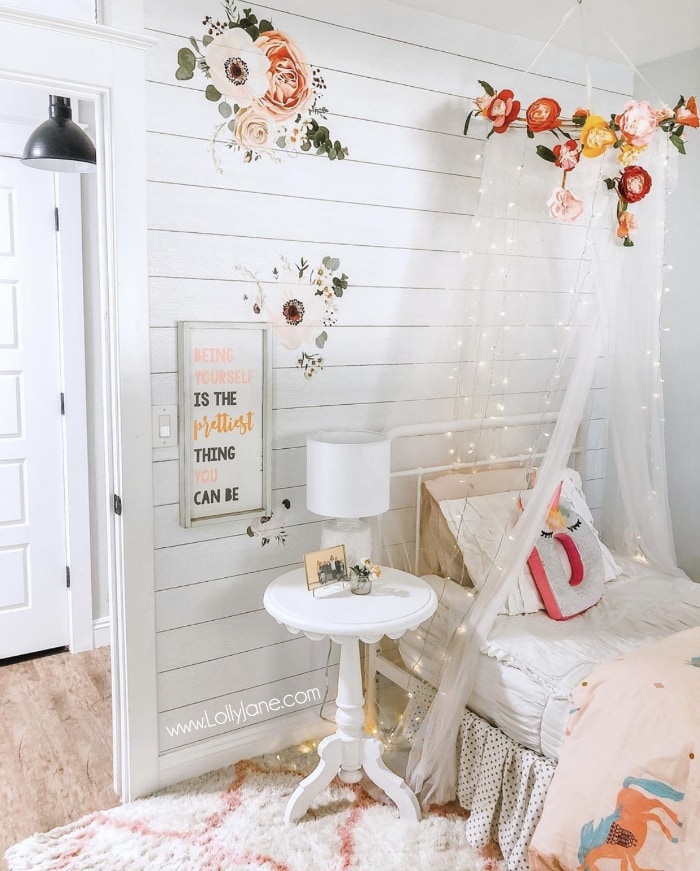 DIY Floral Canopy with Lights
My cute ten year old daughter asked me for a bed canopy. Instead of buying one, I suggested we make one together.
We found a mosquito net for $9.99, score! We thought it'd be fun to double as a nightlight so we also found some cute fairy lights.
Instead of using standard twinkle lights, we found some curtain ones: the difference is that they have 10 light strands that hang straight down.
It was the perfect length to wrap around the curtain dome canopy. We were going for the bed crown look, a boho teepee vibe.
We added a pretty paper floral bunting along the top to create a floral canopy. The perfect cherry on top!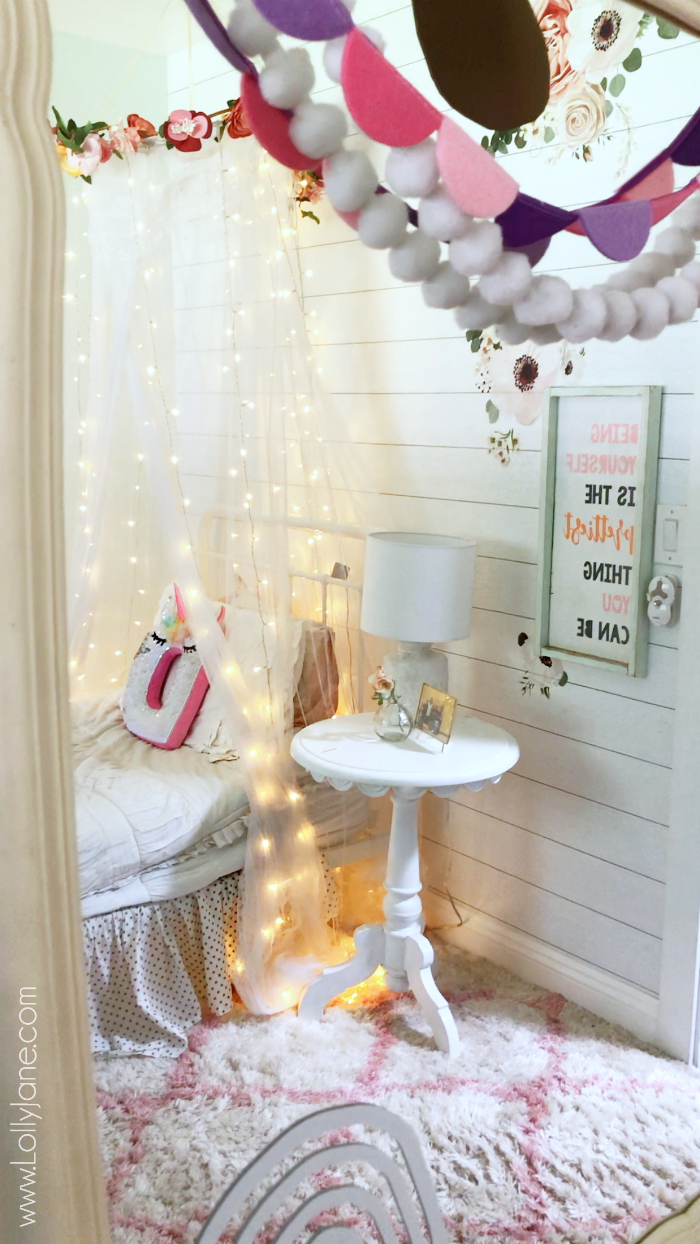 Supplies to make a bed canopy with lights
Check out our Girls Bedroom Amazon List for easy shopping! It's loaded with more sources we used in this space!
This post may contain affiliate links. See our full disclosure.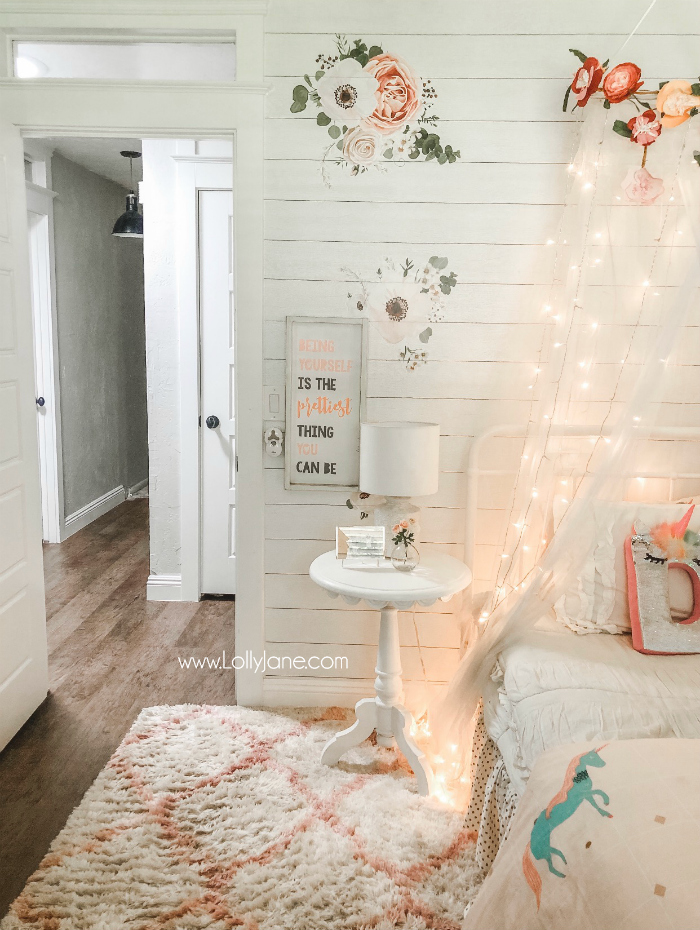 How to Make a Floral Canopy with Lights
Twist an eye hook into the ceiling where you want the canopy to hang.
Sew the lights around the canopy, starting in the backside so your cord is hidden behind the finished canopy. Secure every 6″ for maximum strength.
Repeat the threading with the floral bunting, you can tie it onto the lights instead of sewing it around the metal ring.
Hang and enjoy a cozy atmosphere!
PLEASE PIN SO OTHERS CAN MAKE THIS TOO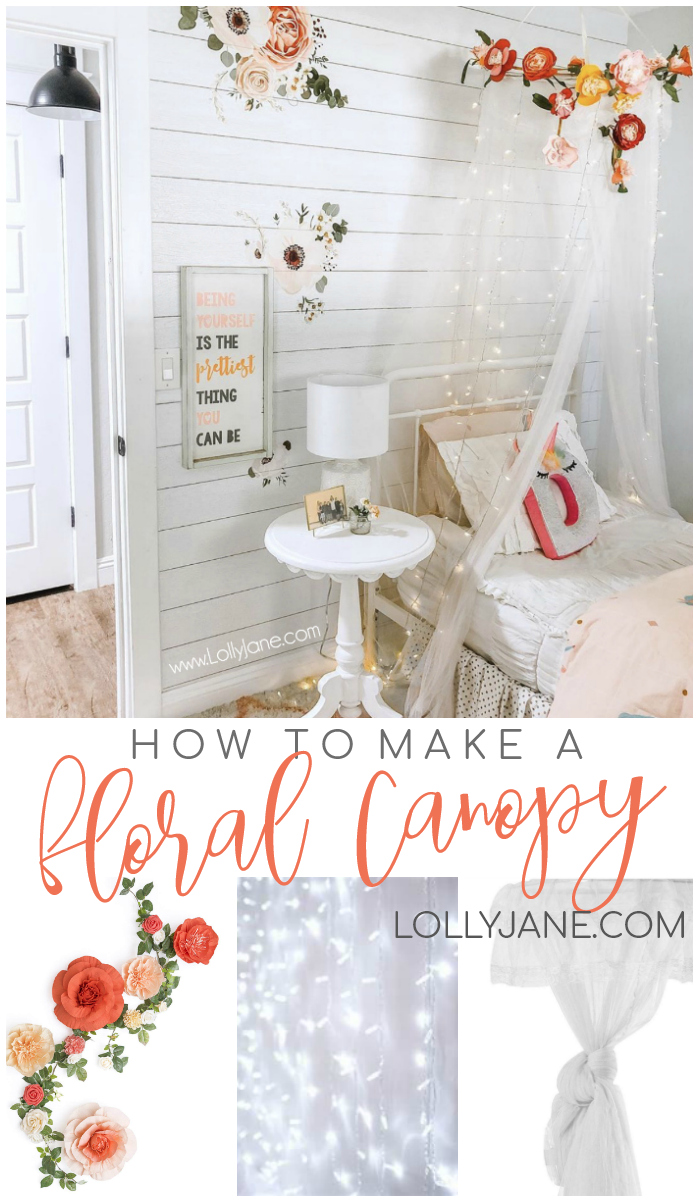 Check out more girls room ideas: