Shed Turned Playhouse Makeover
Have an old shed in the yard? Borrow these tips to turn it into every child's dream playhouse! Love this shed turned playhouse makeover, so cute!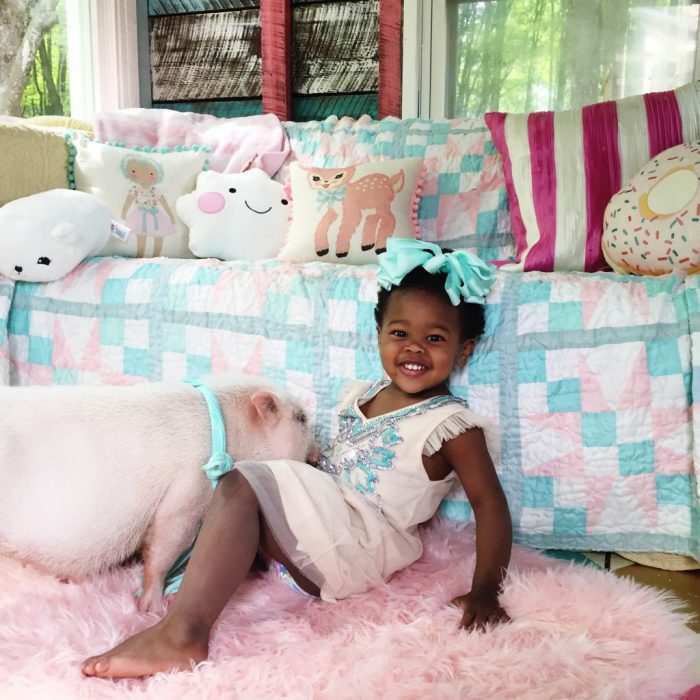 Hi! I'm Lindsey of Live Sweet Photography and I'm so excited to be sharing with you about our shed to playhouse renovation today! I have always loved small buildings and children's playhouses and dreamed of the day when I would have a little girl to get a playhouse for.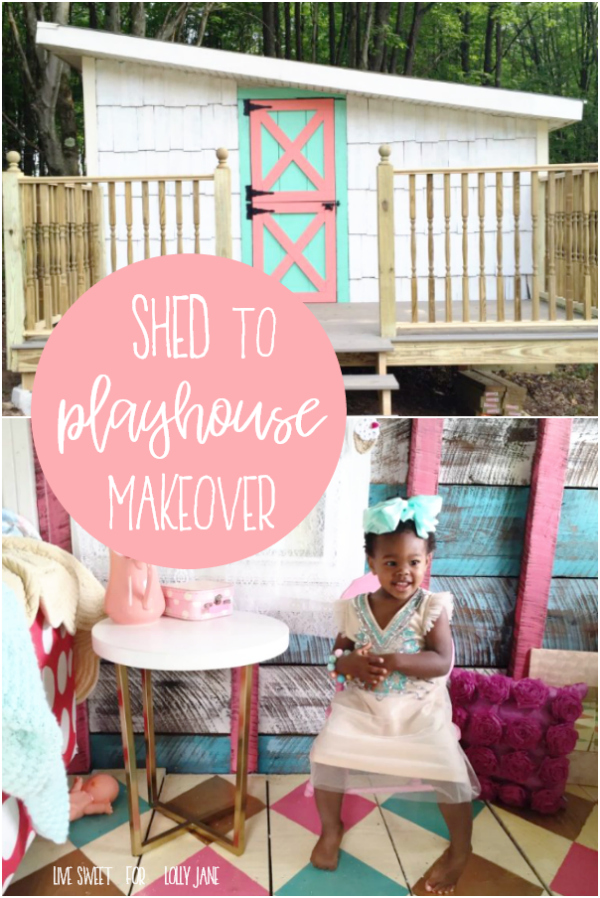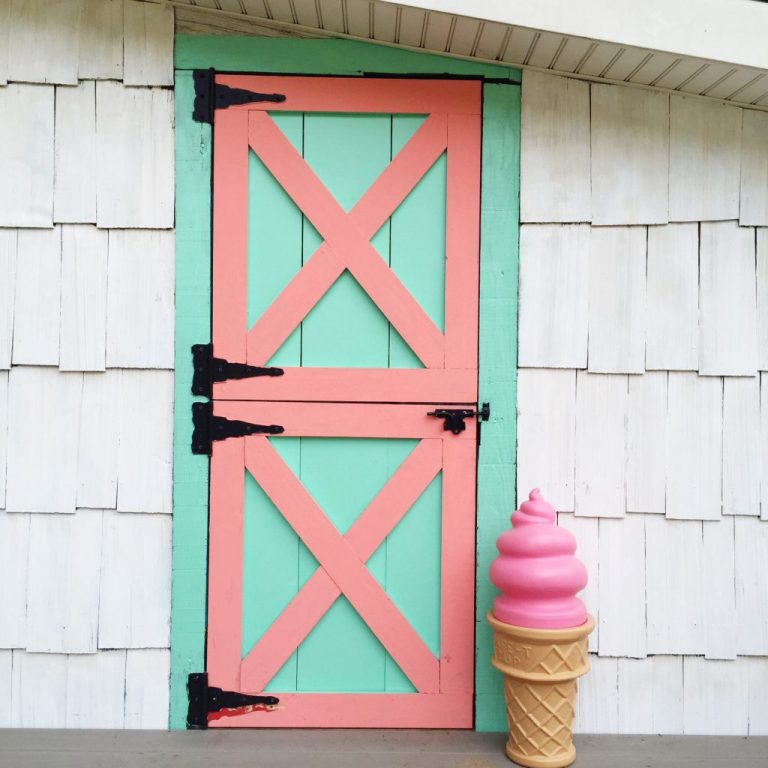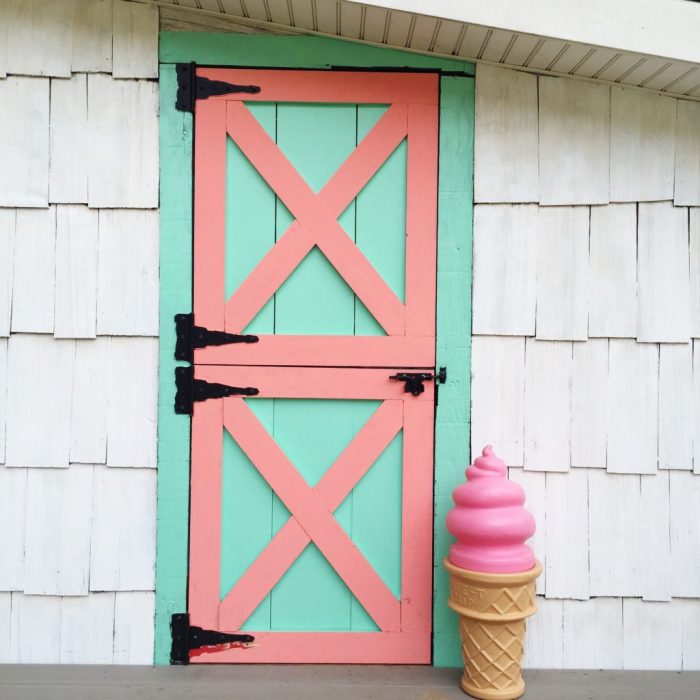 How to Turn a Shed into a Playhouse
A few years after we adopted our daughter Libby I began searching for playhouses to purchase for her. I knew I wanted to be able to decorate it and make the space fun and colorful. After searching for awhile without finding just what I was looking for I remembered an old shed that was on a piece of property my father owned. No one had used it for many, many years and it was quite a mess but I saw it's potential and decided to gut it and turn it into the playhouse of my dreams! I love taking old unused things and giving them new life and purpose!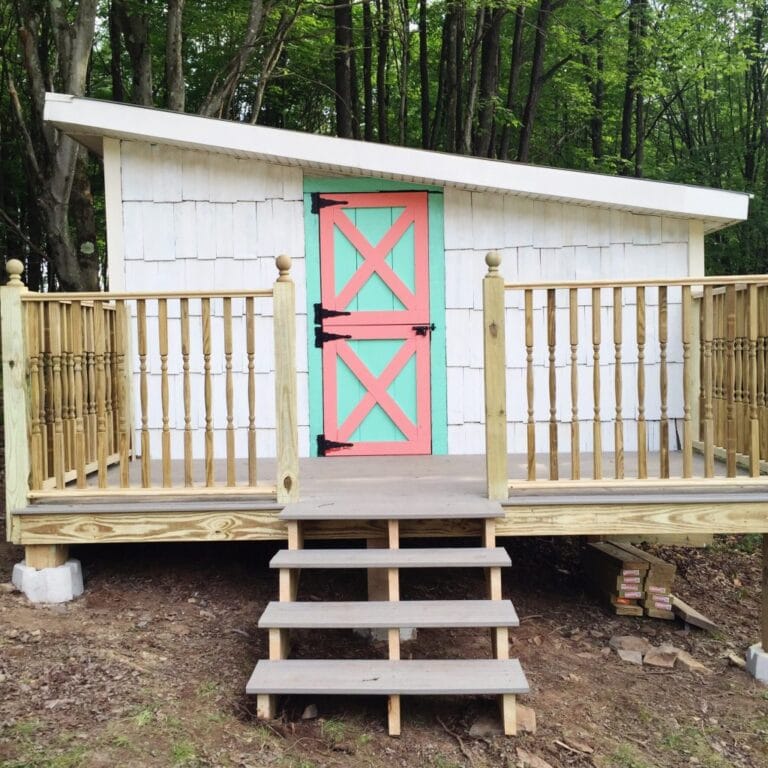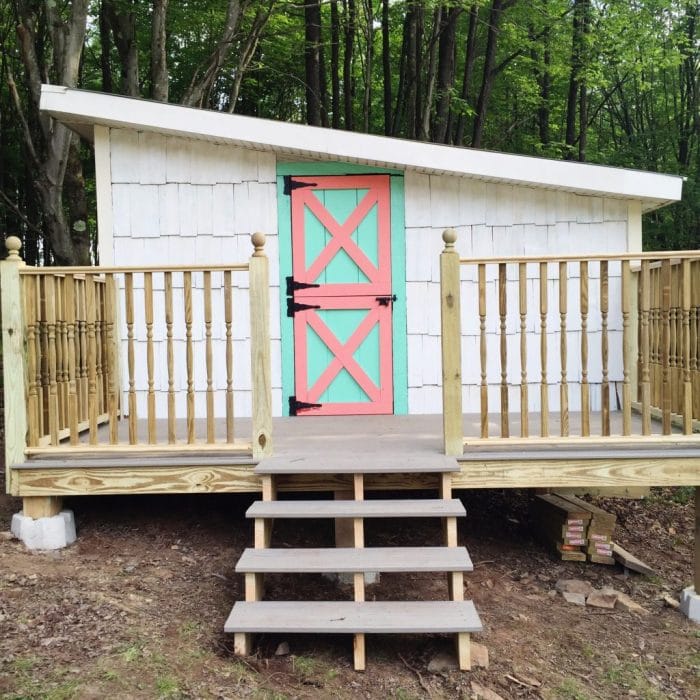 We ripped out the plastic ceiling and my husband built a new door as the old one had fallen off. Once I got it all cleaned up it was time to paint. A friend and I painted all the walls, floor and ceiling with diamonds, stripes and dots for a fun and whimsical finish!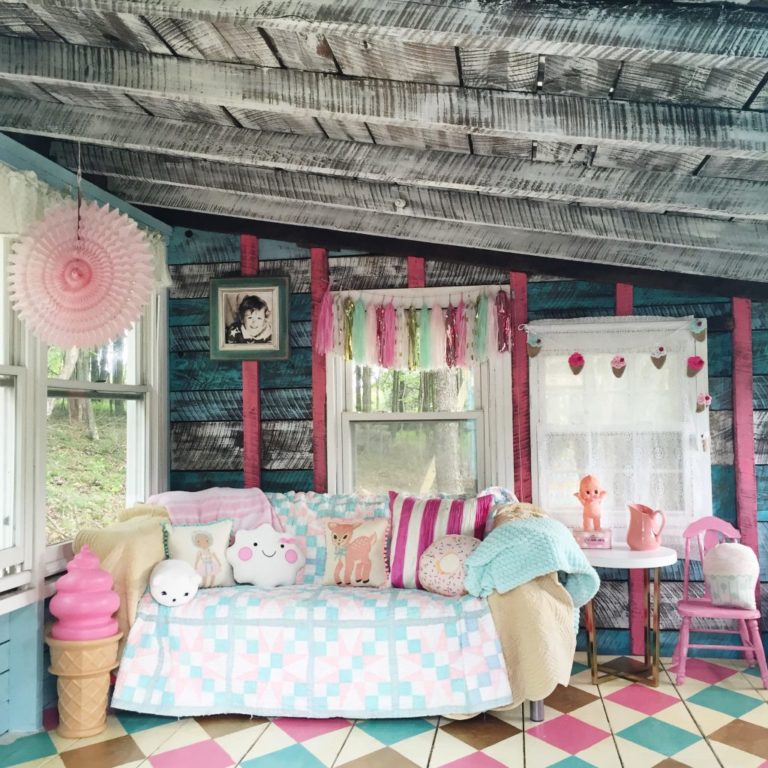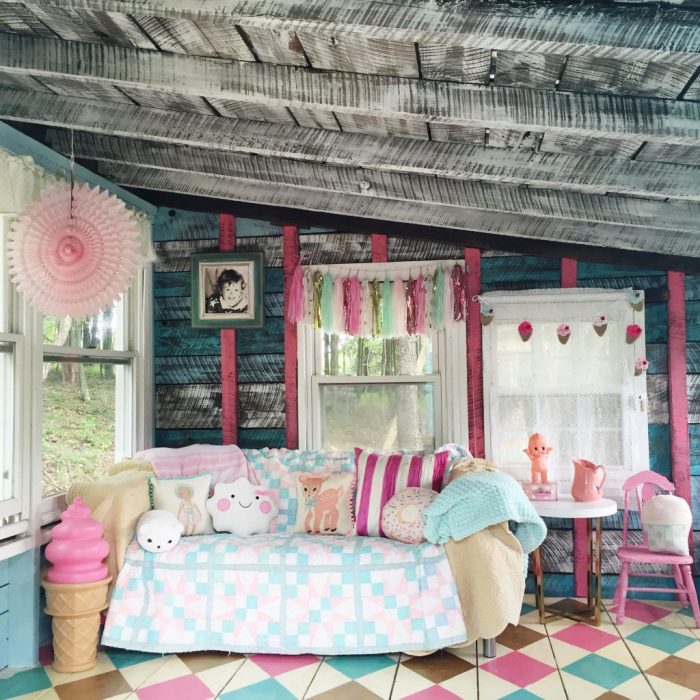 \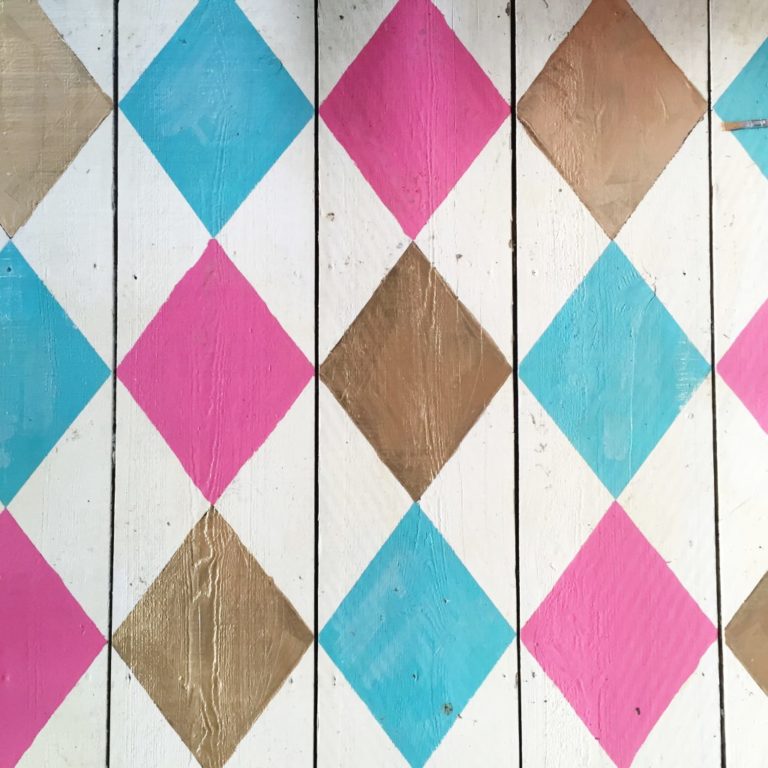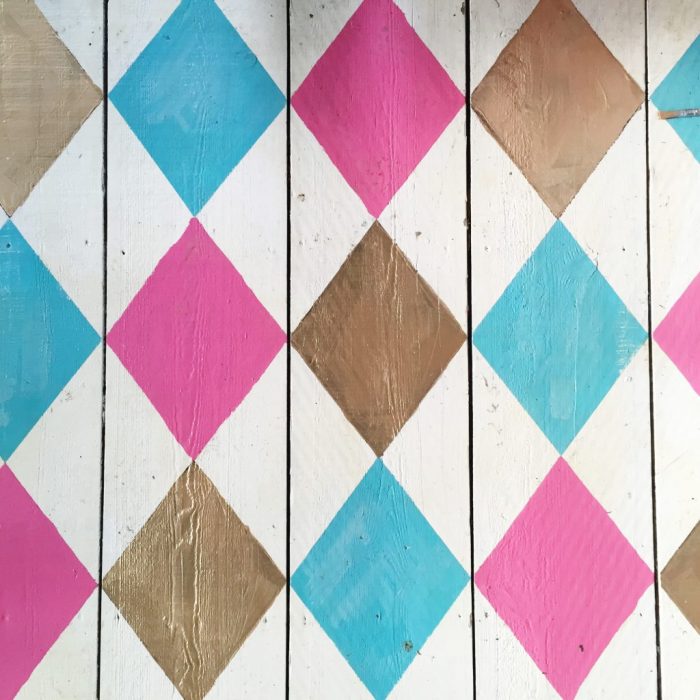 How to Decorate an Outdoor Playhouse
Then it was onto decorating, my favorite part. I used mostly things we had around that we weren't using anymore, I covered an old couch with vintage quilts, hung some party decorations around and repainted some child size yard sale furniture to match the fun colors.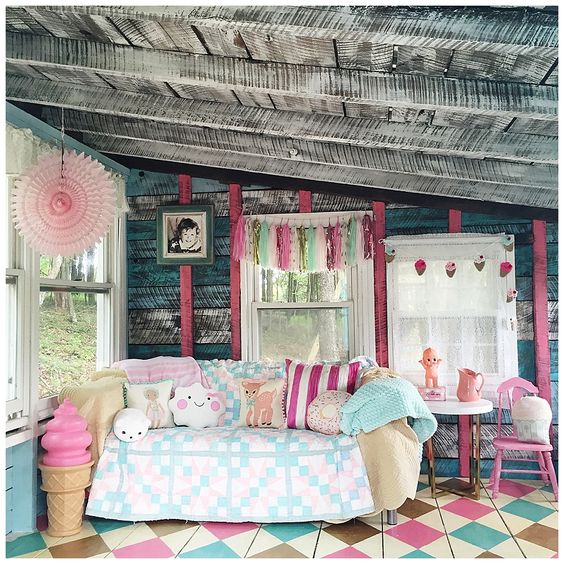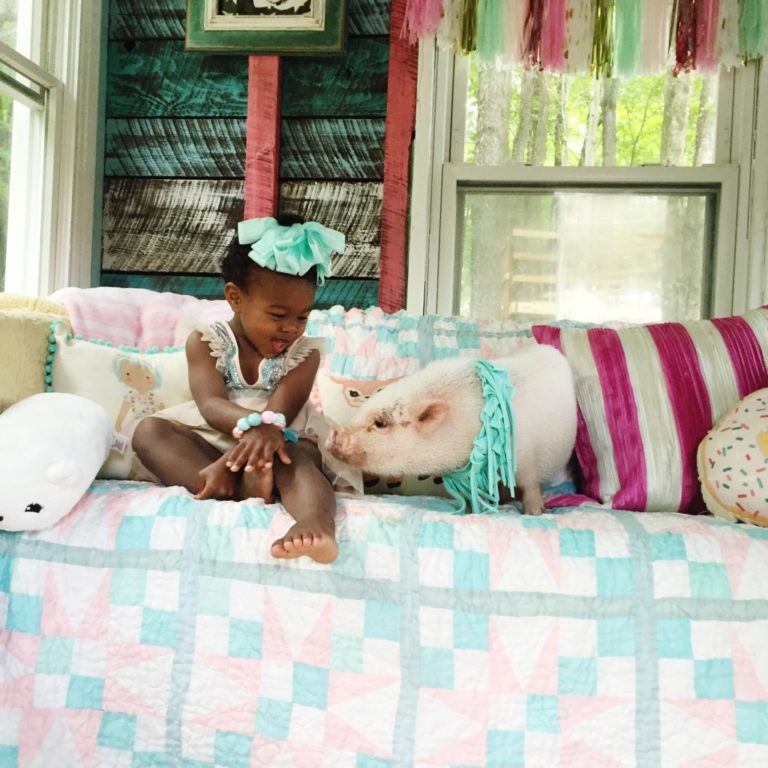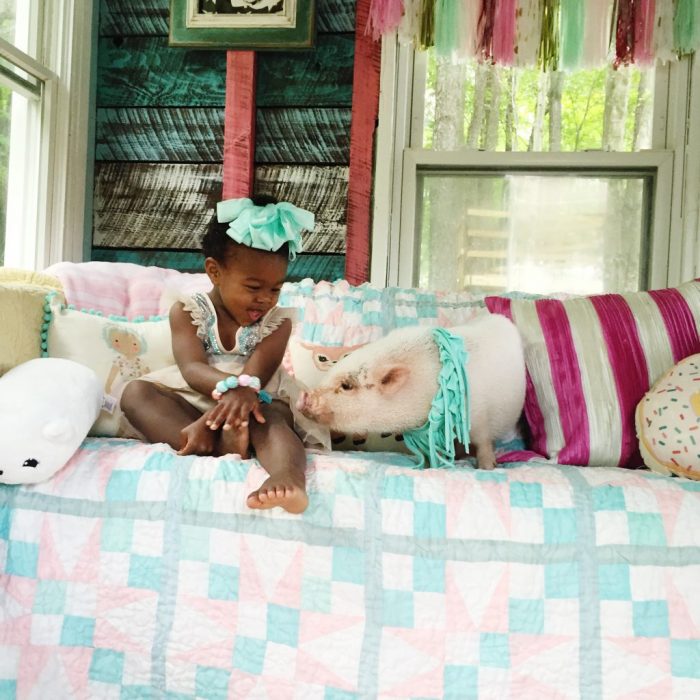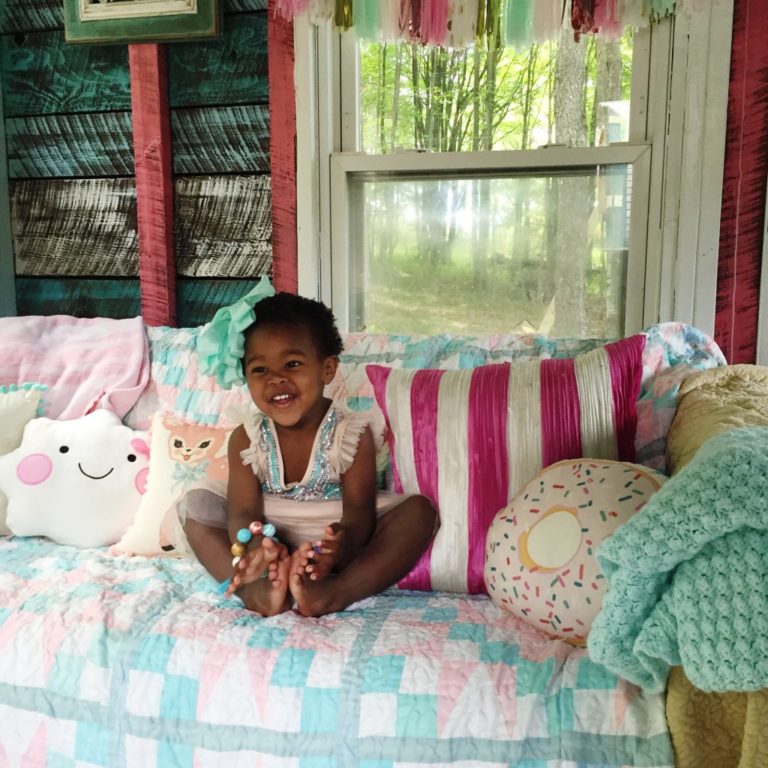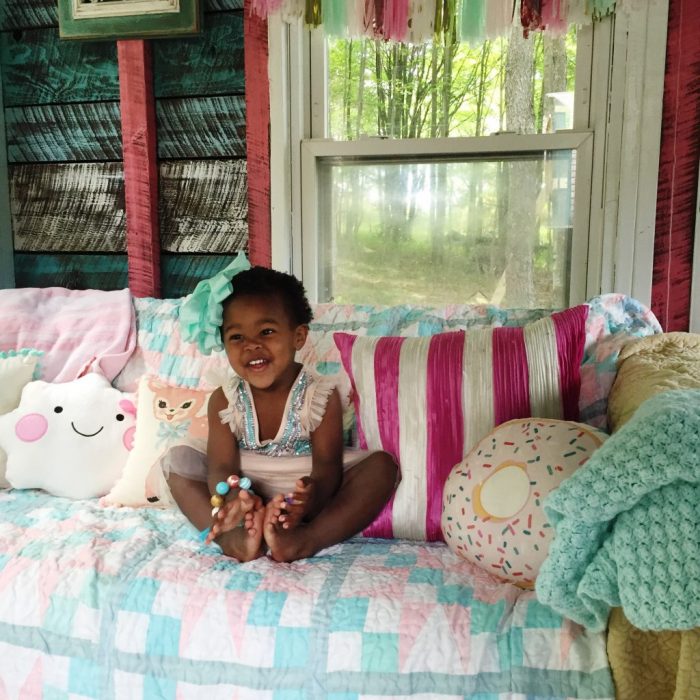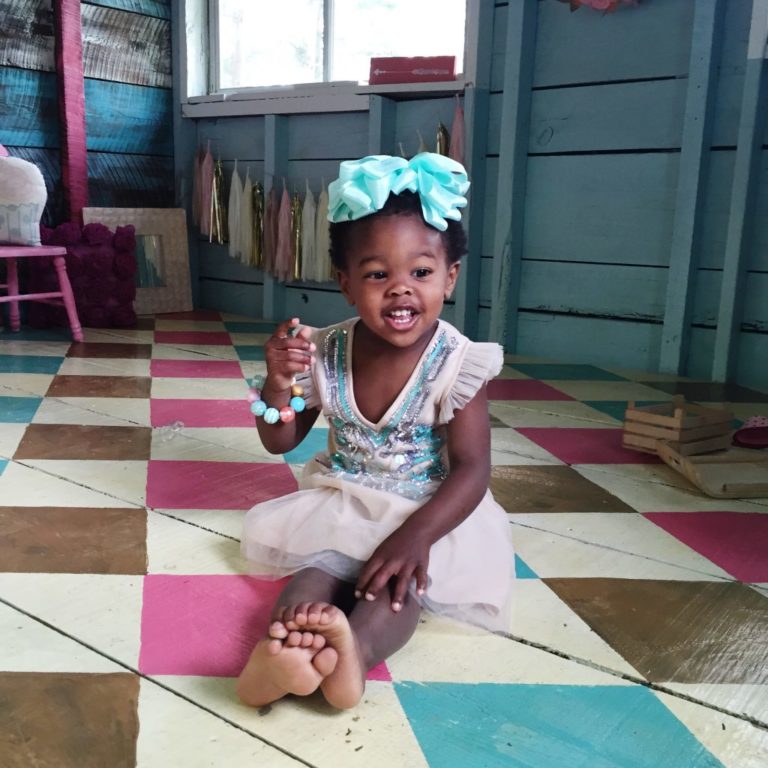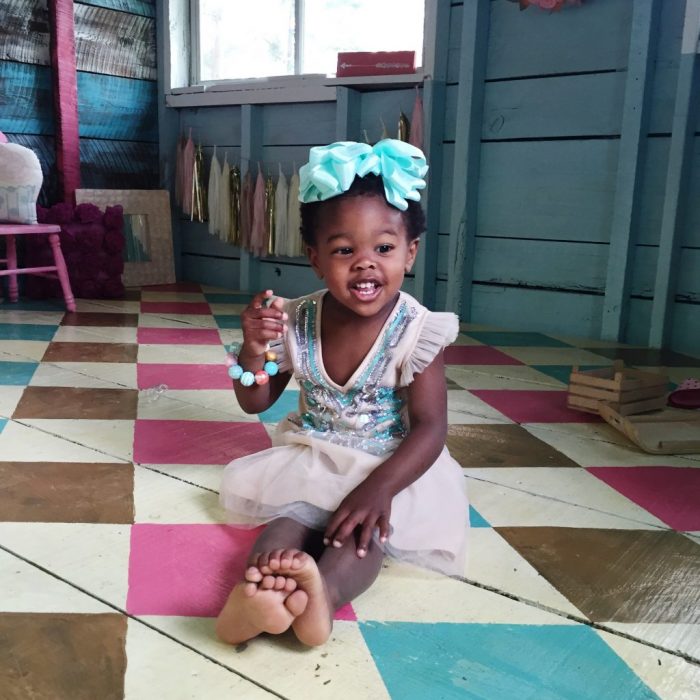 It cost us way less than it would have to purchase a new playhouse and it has so much more character and love built into it now!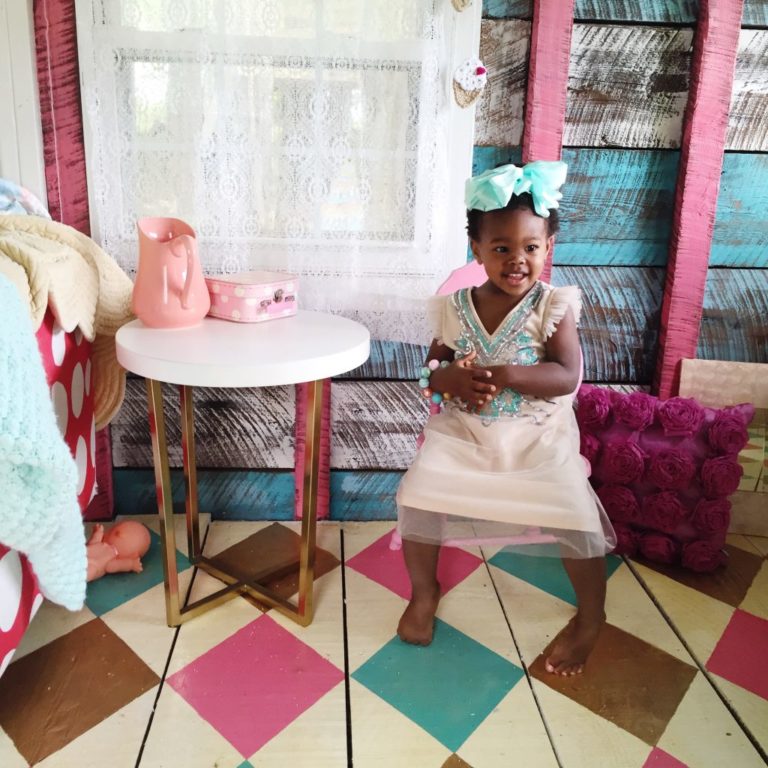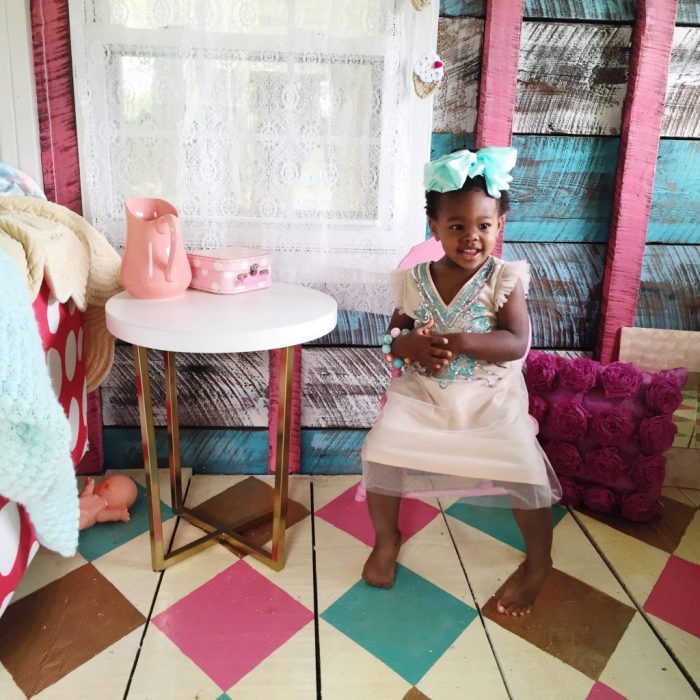 Thanks so much for joining me today and 
I hope you enjoyed seeing our fun little space and that it inspires you to create something extra whimsical like our 
DIY floor sofa
 or
Sock Hobby Moose
!