9 Affordable Outdoor Rug Ideas
Create the porch of your dreams with a cozy outdoor rug. Here are 9 affordable outdoor rugs that will help transform your space into your own little paradise.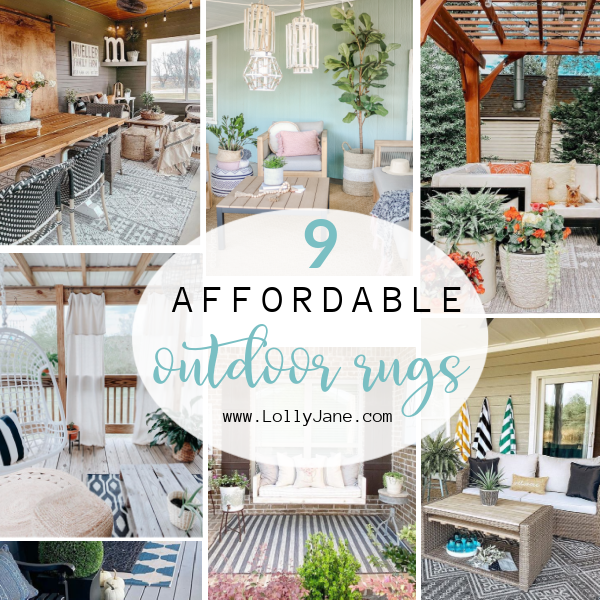 Our love of rugs run deep! They're a quick way to transform any space, indoors or out. If you're shopping Boutique Rugs HUGE selection, you can score 55% off with code LOLLY55 so you truly have no excuse to have bare floors ?
affordable outdoor rug ideas
So in love with @our_forever_farmhouse sunroom. It's the perfect spot to gather family on this beautiful outdoor rug.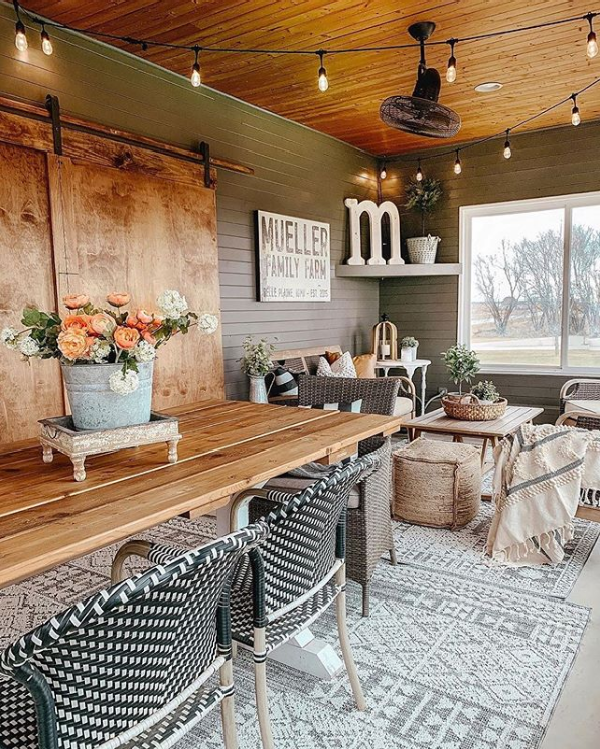 SHOP THIS RUG: Ware Area Rug
We love a good jute rug, it matches any porch decor but works indoors too. This one was the perfect base to create an inviting coastal back porch.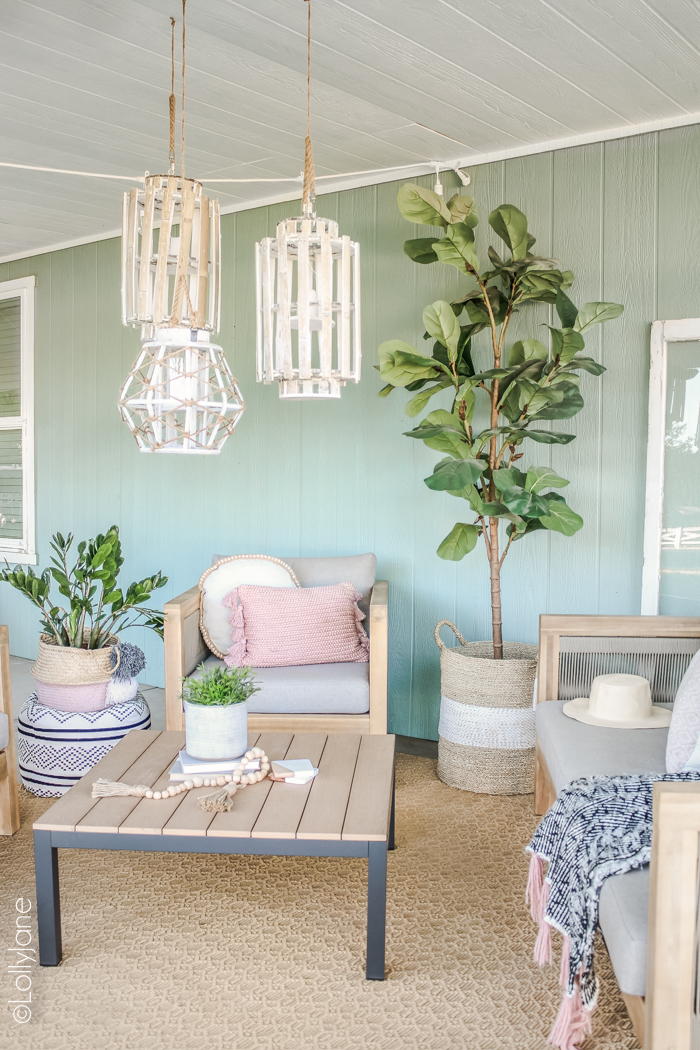 SHOP THIS RUG: Vannadale Area Rug
Style rugs in more rooms:
Looking for a boutique rugs discount code?
Use LOLLY55 to save 55% off ANY rug!
Such a pretty stripe outdoor rug from @acozyblessednest, love her this cozy farmhouse porch.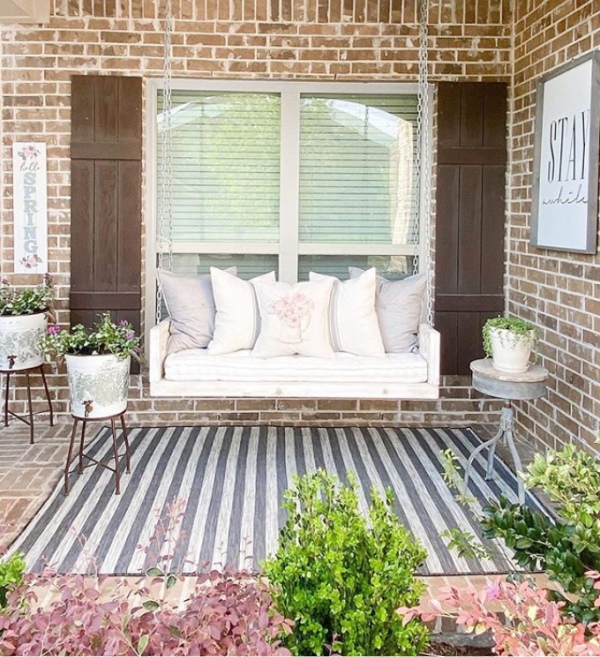 SHOP THIS RUG: Constableville Area Rug
Our girl @charlotteshappyhome has the happiest home. We love this gorgeous patio with its wood pergola, modern farmhouse patio furniture and colorful flower pots and topped it off with the cutest outdoor farmhouse style rug.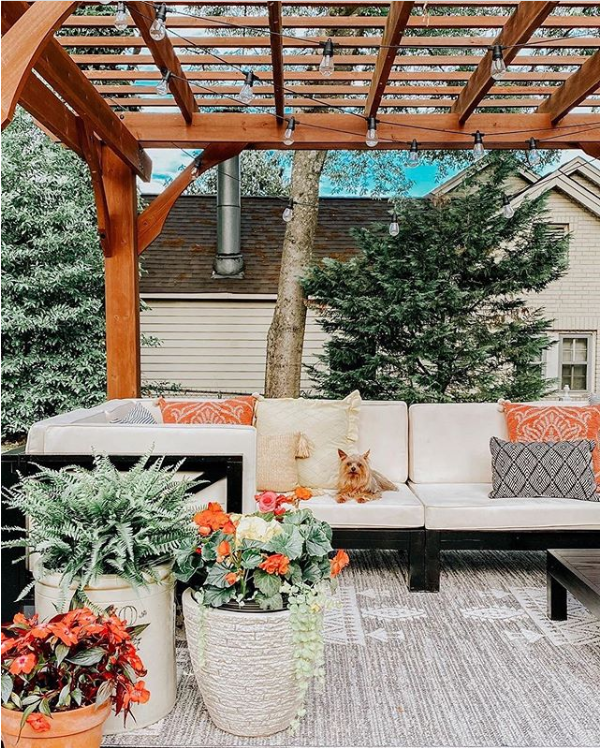 SHOP THIS RUG: Thorntonville Area Rug
Still loving the trend of the scalloped rugs, they look great in any space. Adore @desertdecor jute circle outdoor rug around her backyard fireplace.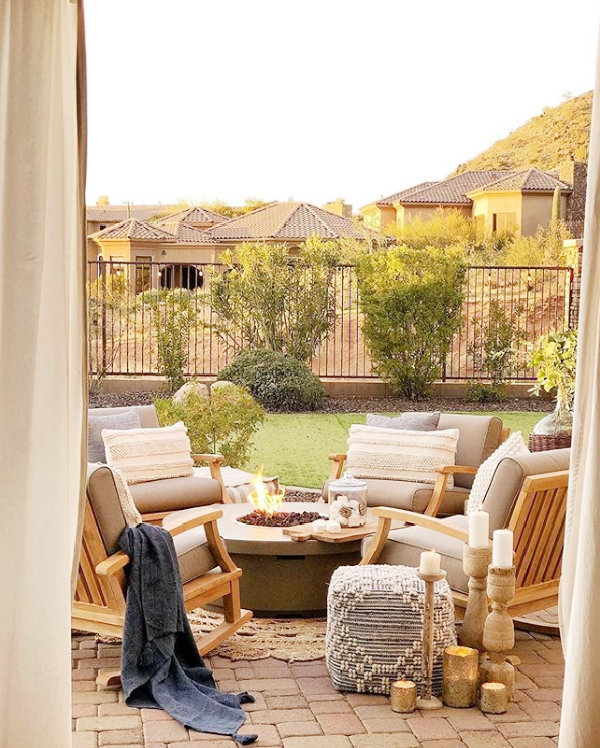 SHOP THIS RUG: Longville Area Rug
The texture on this gray white farmhouse outdoor rug from @fielderson_home will make you so comfy on your outdoor porch!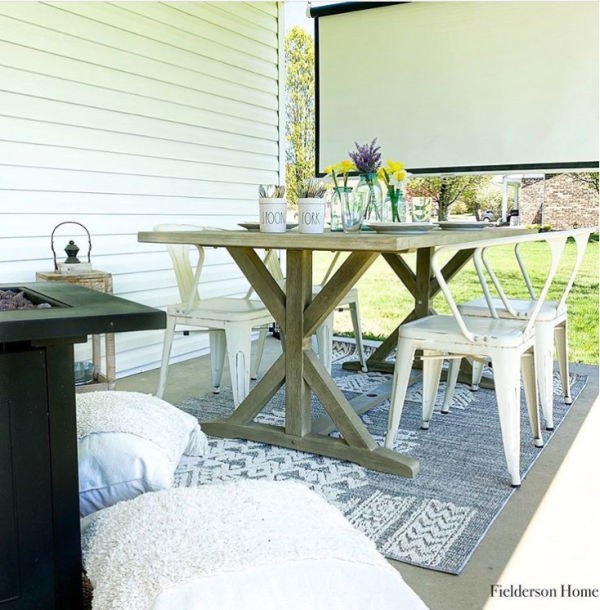 SHOP THIS RUG: Thorntonville Area Rug
This is a diverse boho style outdoor rug from @cottonwoodmarketco, it'll mesh well with any outdoor space.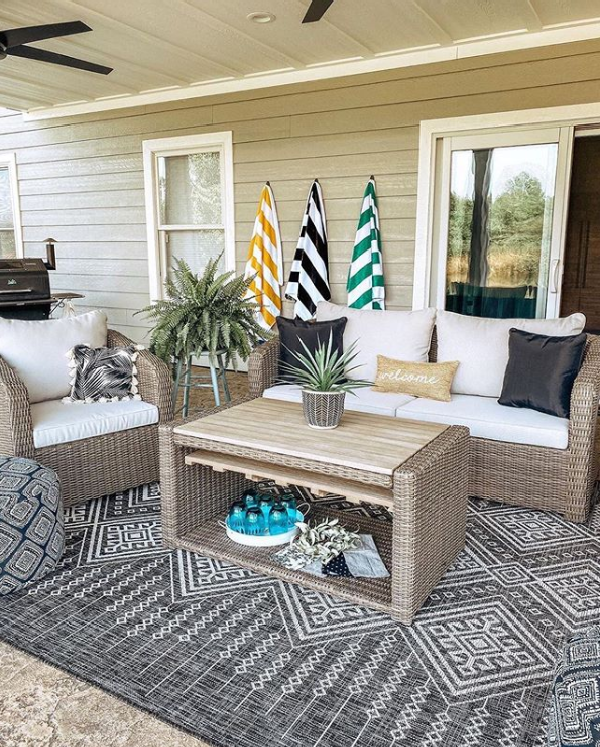 SHOP THIS RUG: Frankville Area Rug
We can't decide what's the cutest part of this gorgeous boho farmhouse porch from @interiorswag: the swing, the trendy jute circle rug or the cozy curtains. What's your favorite?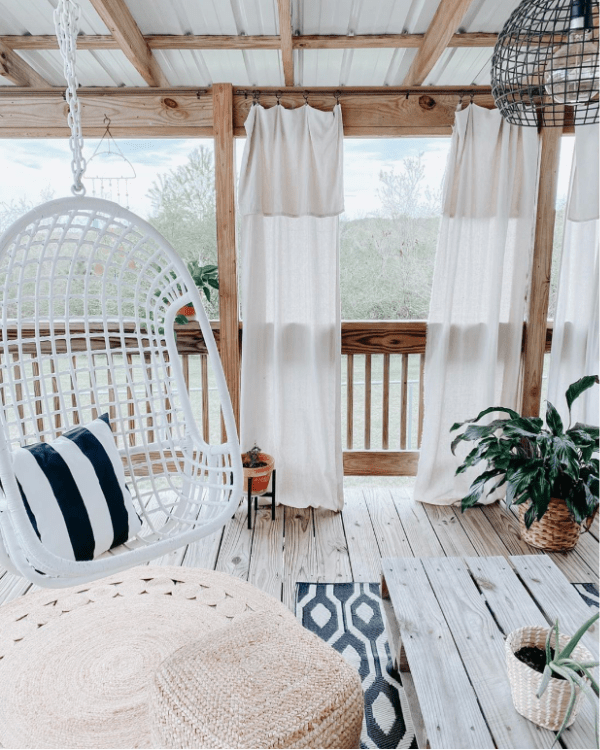 SHOP THIS RUG: Changewater Area Rug
This tribal outdoor rug from @farmhouse905 will cozy up any porch!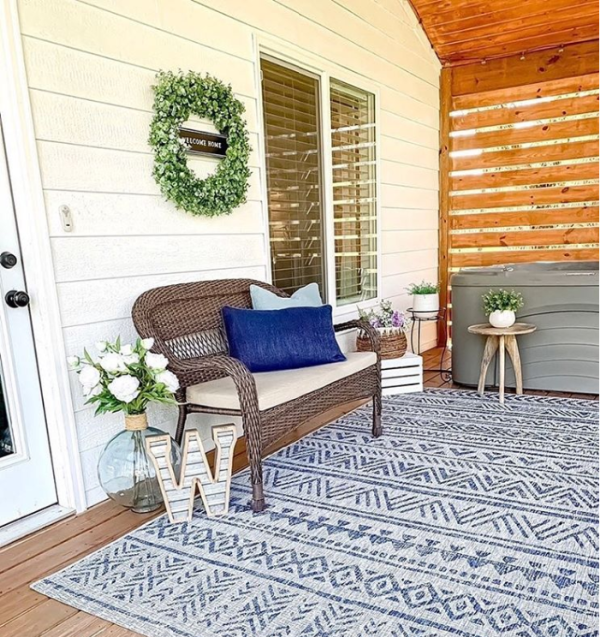 SHOP THIS RUG: Novato Area Rug
If you love a classic striped rug, this outdoor navy and cream rug beauty from mk_interiors_is for you!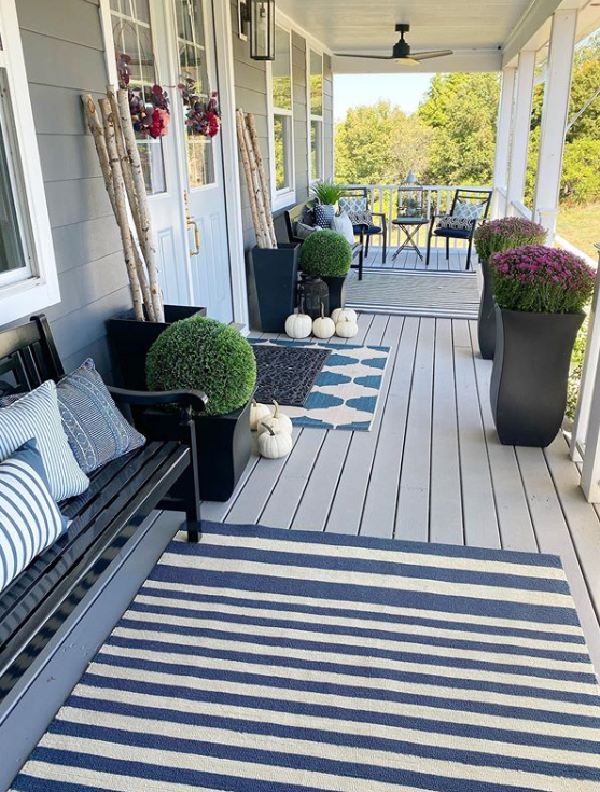 SHOP THIS RUG: Haubstadt Area Rug
PLEASE PIN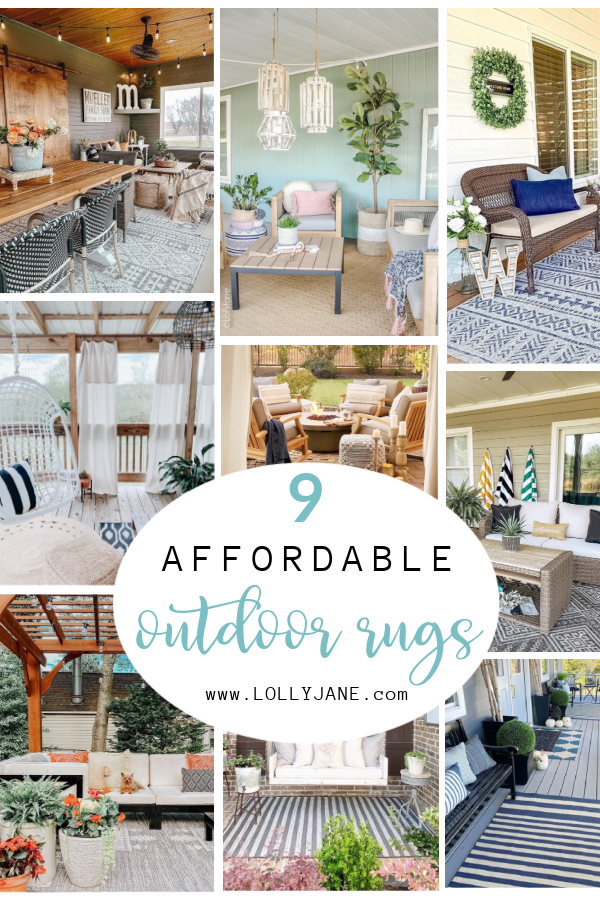 Don't forget to use code LOLLY55 to save 55% off any of these rugs!