5 tips for decorating with rugs
For the first time in 3 years (4 moves later!) we have wood floors again. I loooove wood floors, especially with having two boys! The only drawback to them is they aren't comfortable to lay on for our family weekend movie marathons. When we were asked to review a rug from Natural Area Rugs, I jumped at the opportunity to welcome a new wrestling mat wool rug to the family.

Enter the Wellbourne Dhurrie wool rug. Hello gorgeous!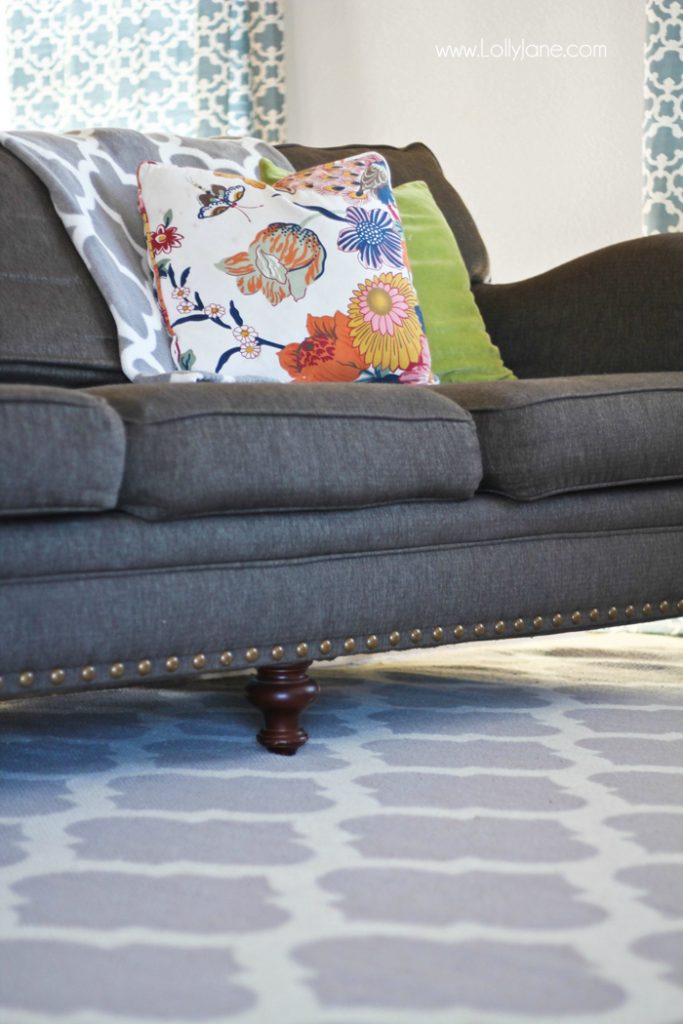 Buying a rug can be a bit daunting if you don't know what style or type of material you need, where to put it or how to pull it off with your current decor so we've come up with 5 easy tips for decorating with rugs to help a sista (or brother!) out: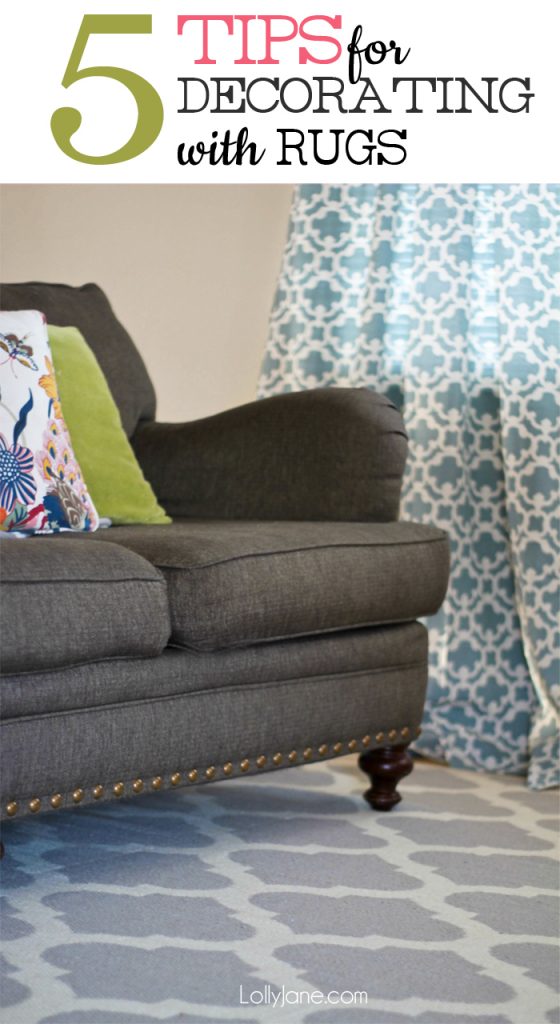 1. A rug should be functional as well as attractive. Besides gorgeous, my new wool area rug is super comfy (hello 80% wool, 20% cozy cotton!) and immediately warms up our space. It is soft on bare feet and since I am an Arizona girl and almost always barefoot, year round comfort that keeps my tootsies warm while walking around is a must-have. And BONUS: it acts as a "racetrack" for my matchbox car playing sons. 😉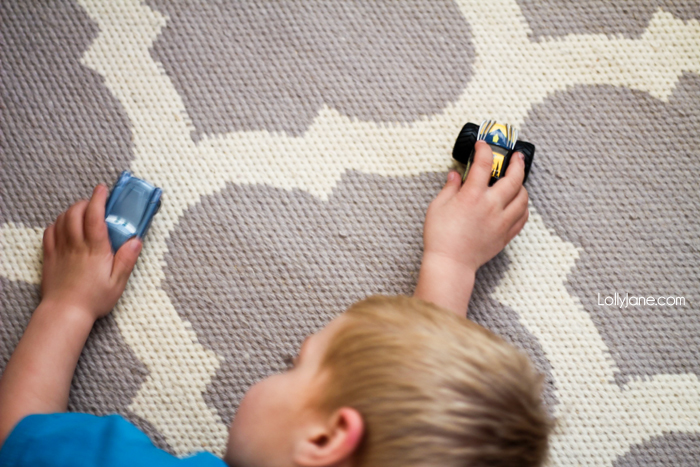 2. Use your rug in rooms appropriate to the material it's made of. A seagrass, sisal or jute rug would be perfect for the dining room while a wool or shag rug works well in bedrooms or the family/living room. A bamboo rug is great for bathrooms or outdoor spaces as it deflects water. Use a rug made with the right type of material for the function of that room and it will last longer; for example, a water resistant sisal rug would pair well in the under the dining room table for small spills versus a shag rug… or carpet. Speaking of shag, if you  have shag carpet in your bathroom, our condolences. LOL! 😉 ALL of the Natural Area Rugs are long lasting and earth-friendly as they're made from natures finest materials. Take a peek at their latest arrivals: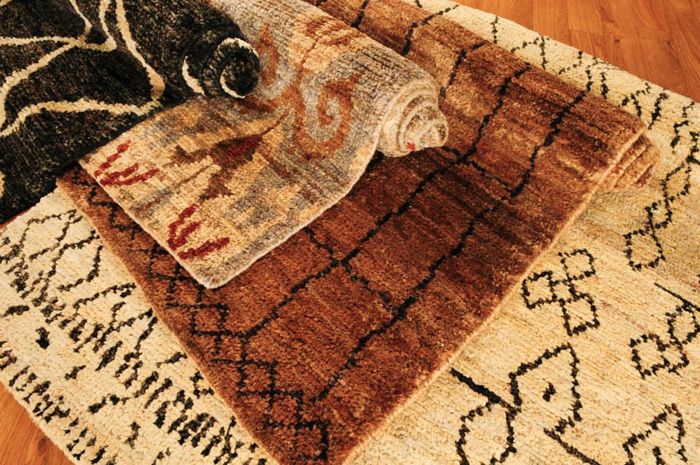 3.  Don't be afraid to mix textures, patterns or colors. A rug is the perfect accent piece in a space! We read one time that rugs don't need to match but should coordinate. You will notice that my modern pattern coordinates with the modern pattern of the panels but also pairs well with my floral and velvet couch cushions. Also, this rug is reversible (sweet!) so if I want to lighten the space for a different season, I can simply flip it over.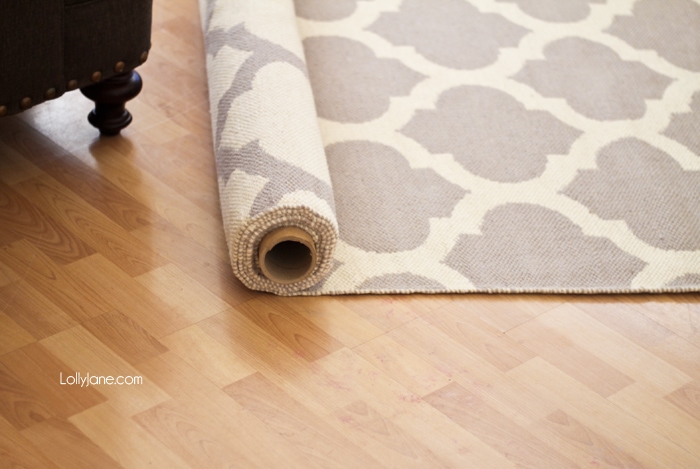 4. Layering rugs is a great way to achieve depth or get an overall interesting look in your space. Natural Area Rugs says, "Layering rugs adds texture to the room as well as color and artistry that the room may not otherwise have had." In other words, don't be afraid to mix different shapes of rugs- be bold!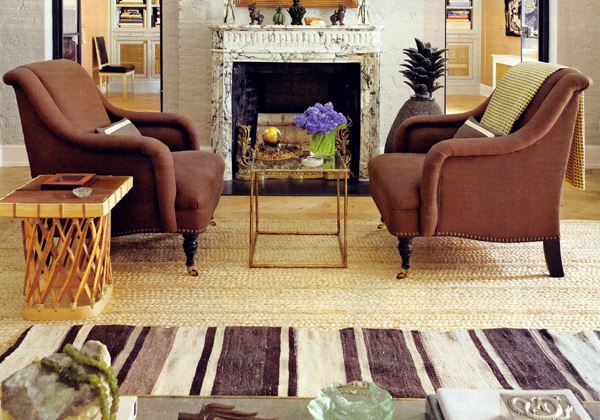 5. When you buy a room size rug, subtract 3 feet from the length and width of the room. Leaving the floor bare at the edges makes it look a little larger. Also, when laying a rug under your dining table, leave at least 24″ of rug from the edge of the table out on all sides. This enables the back legs of the chairs to stay on the rug, even when pulled out to let someone sit. And now you know. 😉
Natural Area Rugs also sells stair treads & rug pads and their site has even more great tips on how to select the right rug just for you. You can also catch up with NAR on Facebook, Twitter or Pinterest for more rug fun, (and to see an adorable French Bulldog make an appearance or two. He is as cute as the rugs he's hanging out on!)

XOXO