Home is Where the Heart is sign
Pallets and barn wood are so trendy right now, we love it!  We shared a pallet state art last year and more recently, a coat rack from 100 year old barn wood.  Today we're copying the look of pallet art but we used shingles.  Yes, as in the shingles from your roof.  But these shingles are actually from MY childhood roof that was recently renovated.  How fun is that?? I live in my childhood home since my parents built a larger house next door and rented this home out for the past 30 years.  They still manage it and when the last renter moved out, I was excited to take over!  I love living close to my parents and having access to the occasional cup of sugar, and full time use of their pool in our 110+ degree AZ heat (;  This shingle pallet art style was very easy to make, I'm talking beginner level easy.  And since I used a real stencil and not my usual "design your own stencil from your industrial vinyl cutter", you too, can easily copy this Home is Where the Heart is sign!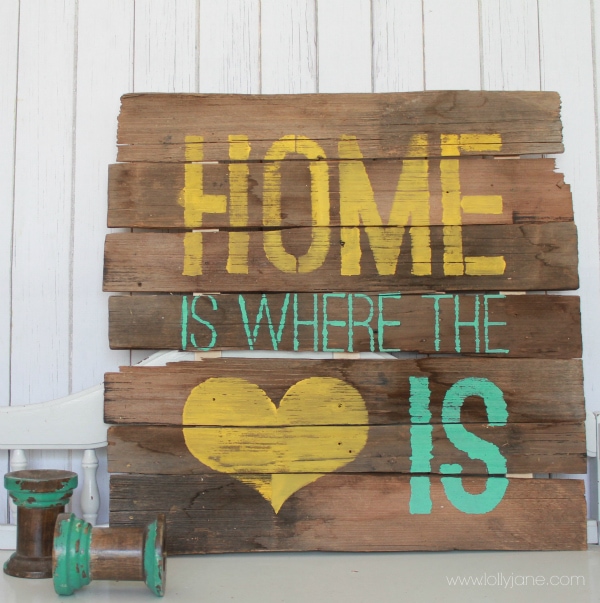 First find enough wood slats (pallet, shingles, new wood cut to size, etc) that match the height and length of this Cutting Edge Stencil, in this case it's 16.5″ x 19.5″.  For my wood, I literally fought off scorpions to drudge out matching pieces from my wood pile behind the house.  Nasty little things!  This wood has been laying there longer than I've lived here plus it was once the roof so it's perfect weathered wood!  I ended up with 7 pieces to match the size of my stencil.  See all the dirt falling from the wood? LOL!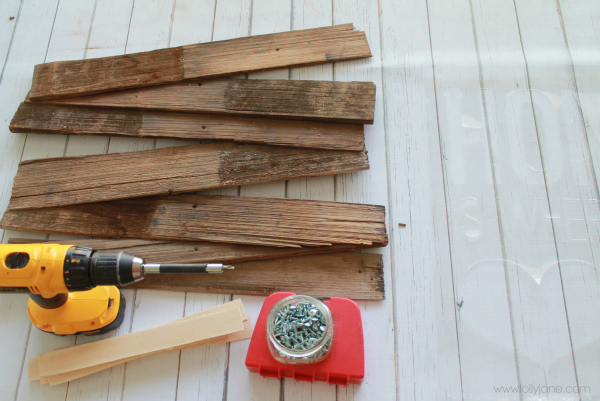 To create a blank canvas, I used wood shims left over from my gorgeous master bedroom closet door install to hold these wood planks together.  Pre-drilling is a must, if you don't, your wood can crack!  As much as I love the beaten up look, it's actually fragile wood so definitely don't skip this step…or you may have to battle some more scorpions for more! I used my drill to quickly pre-drill each piece of wood 3 times across.  Then I switched the bit and screwed in 1/2″ screws in each hole. This is the most complicated the project gets but took me about half an hour is all.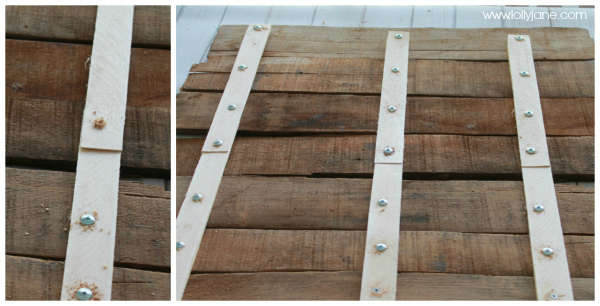 You now have a blank pallet to work with.  Lay the stencil across the wood, line it up and secure with tape.  I only used 2 pieces, one at each end and my stencil didn't move since I was going slow and blotting, not rolling.  Ready for some color!?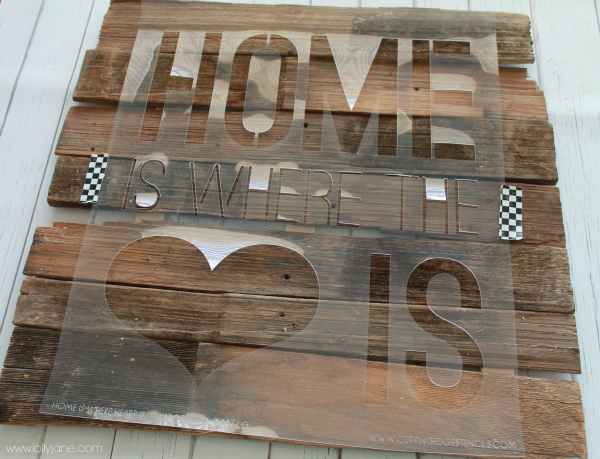 I used DecoArt's 'Cadmium Yellow' and 'Sea Breeze' mint, my two faves!  I used the same yellow on my ombre tree and the same mint on my life is good sign.  I used my foam brush to blot, not sweep across.  This will prevent leakage.  If you're using this stencil on the wall or a smooth surface, watch CES' instructional video when using a roller.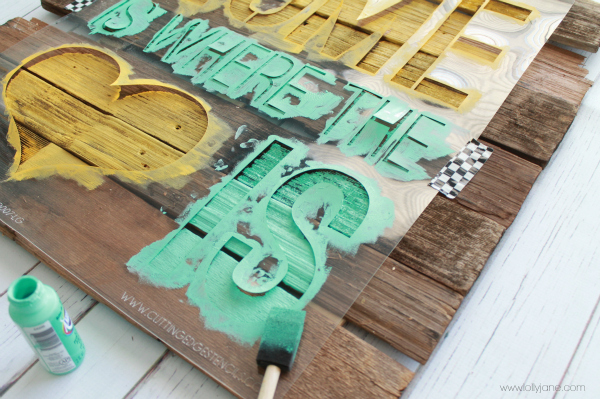 That's all there is to it!  Just paint inside a stencil, how easy, right??  I love this stencil, it would be darling on a wall, a canvas, etc.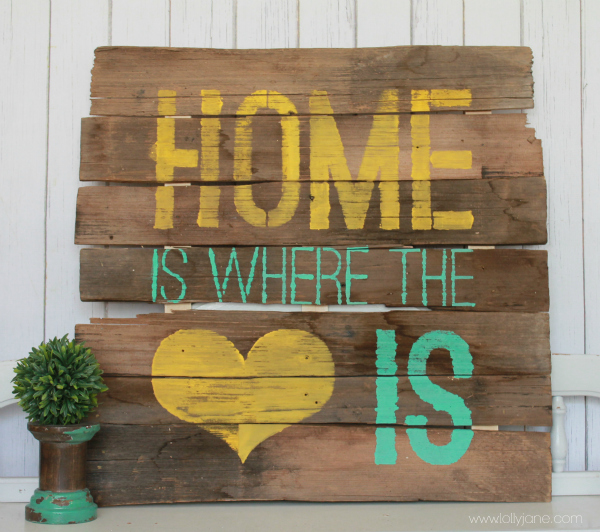 Please pin so your friends can make one too!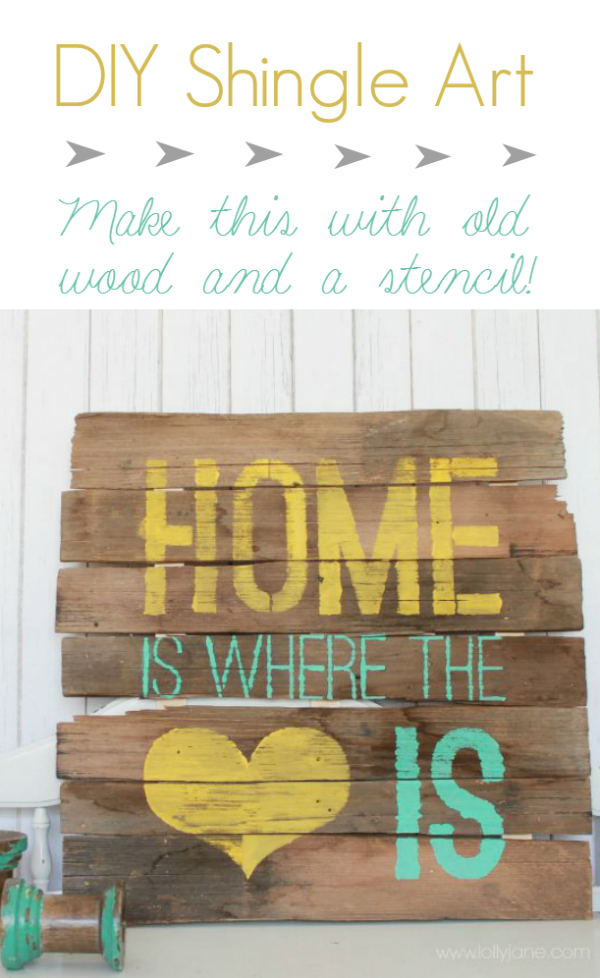 Cutting Edge Stencils has some great wall quote stencils, check them out!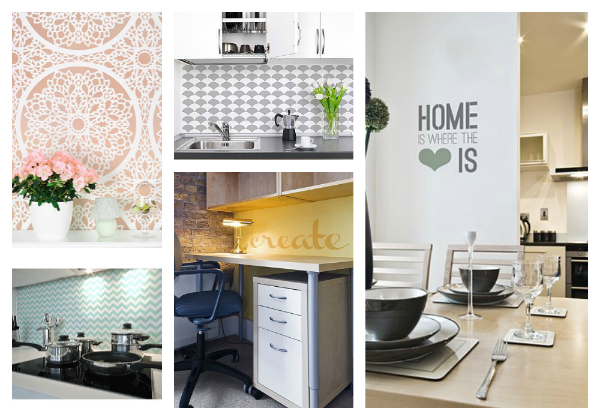 We are no strangers to CES. Here are some things we've created with their stencils. Dining Room | Built In Bookcase | Bathroom | Curtains So many possibilities!!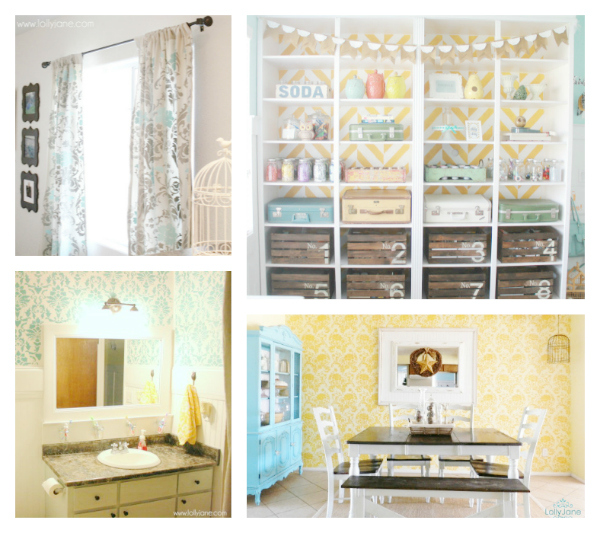 Discolsure: We were not paid for this post but did receive a free stencil, love us some Cutting Edge Stencils!