17 Painted Piano Ideas of Every Color
Have you seen  colorful pianos and have been wanting to paint your own? We've found 17 Painted pianos that look great in any color, check out this variety of gorgeous pianos in every shade!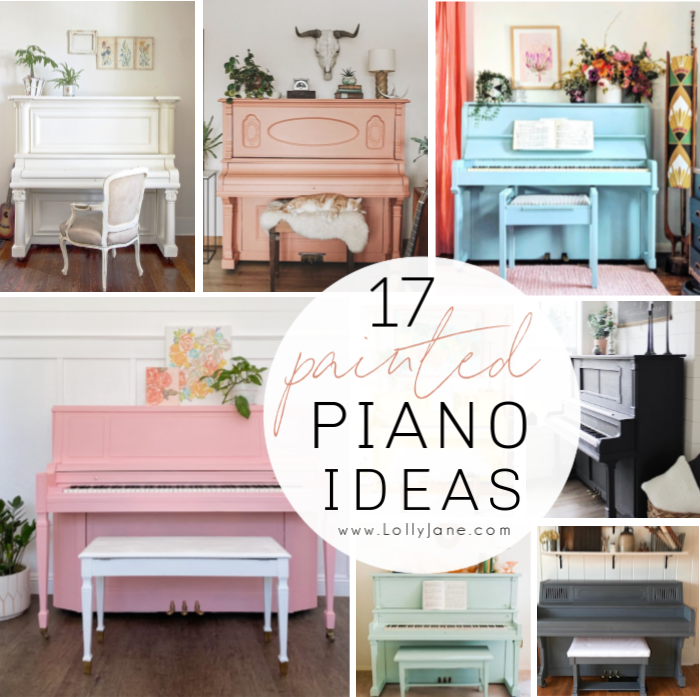 I was so happy to get a free piano a couple months ago. My brother and I traded his piano for a dresser of mine, I was so excited to see my kids immediately download an app and start teaching themselves.
After a few weeks, I decided to brighten it up with a fun pink paint and am so happy with how it turned out!
So many of our Instagram community members loved it as well and sent us their own painted pianos. We loved the variety we were seeing so we thought it would be fun to share so many fun pianos painted in happy colors for those who are looking to paint their own.
also visit these painted furniture ideas
Check out 17 painted pianos and tell us which one is your favorite!
painted piano inspiration
We love this white painted piano from Vintage Whites Blog. It's so classy with simple plants and vintage frames hung above it. We love the idea of using an old chair in place of a bench to make it extra comfy while your fingers tickle the keys!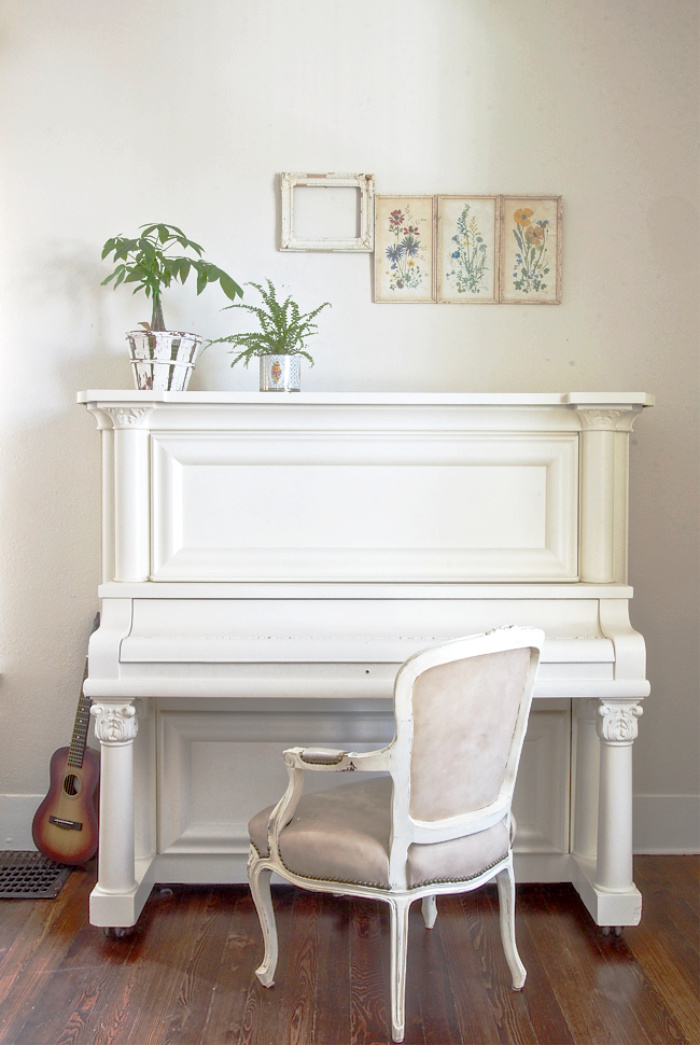 Have you painted with milk paint? We've yet to try it ourselves but really like how it turned out with this white chippy painted piano from Brieda with a B (via Miss Mustard Seed). It's so pretty and adds a naturally worn look with just a few tricks!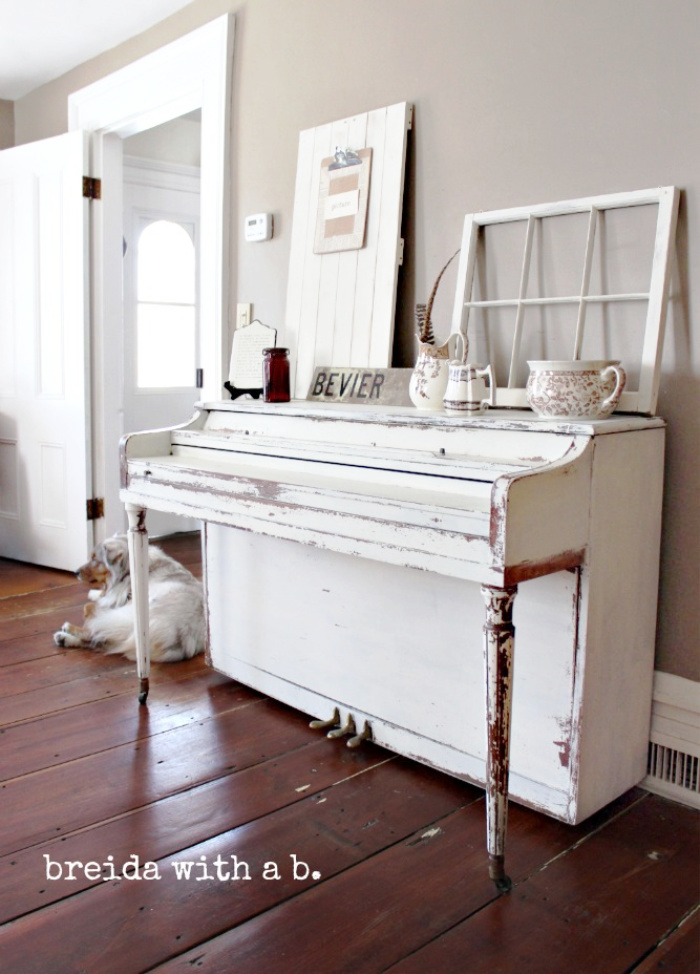 My daughter adores purple so this lavender painted piano from J Maque Photo reminded me of her. This is such a fun boho room so the purple piano fits right in!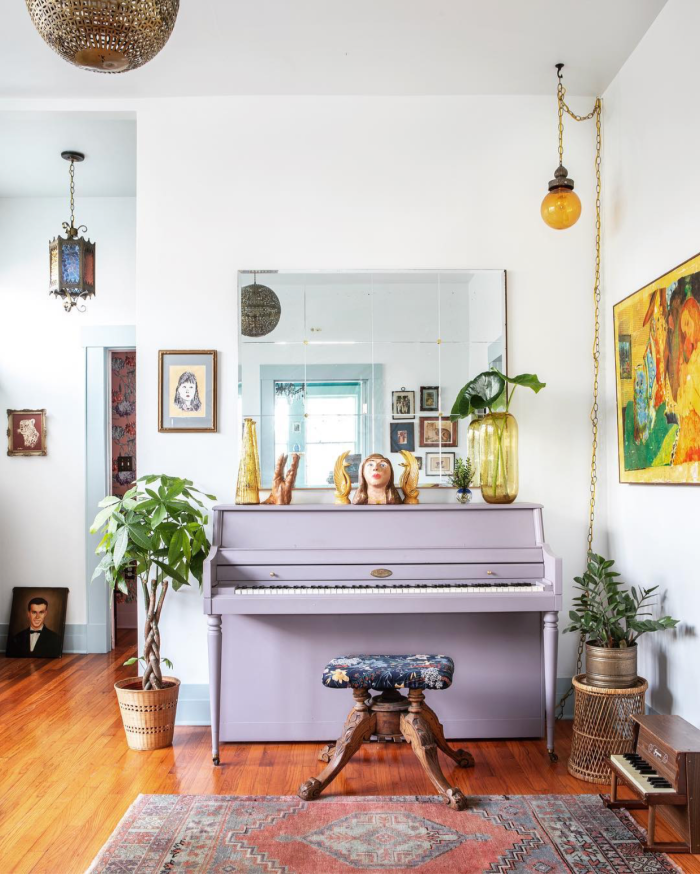 You know our love of PINK! This light pink painted piano via As Told by Michelle would match any room but we especially enjoy it with her eclectic room style!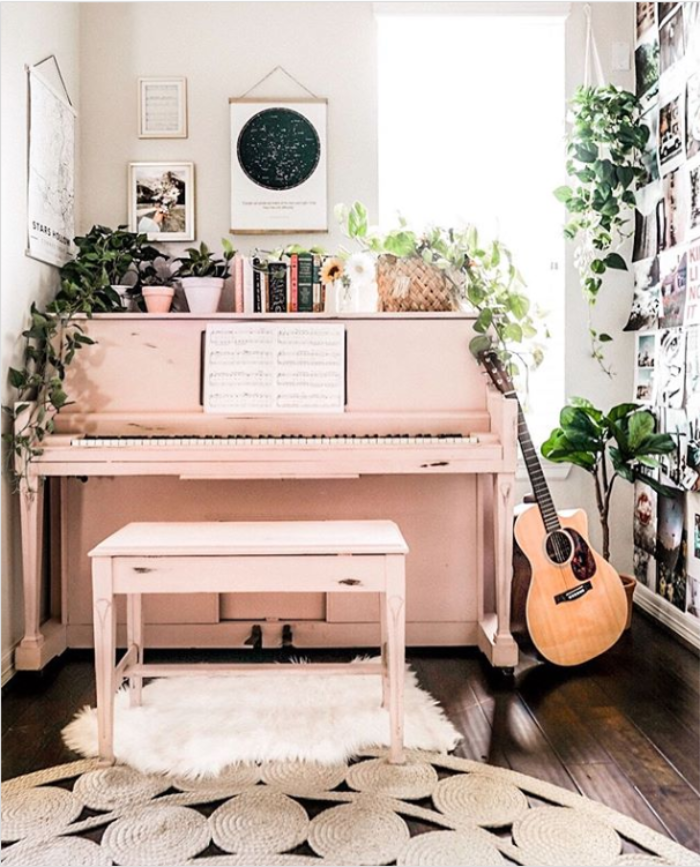 We used leftover pink from our little free library project to spruce up our free pink painted piano. Every time I see my kiddos playing it, I smile.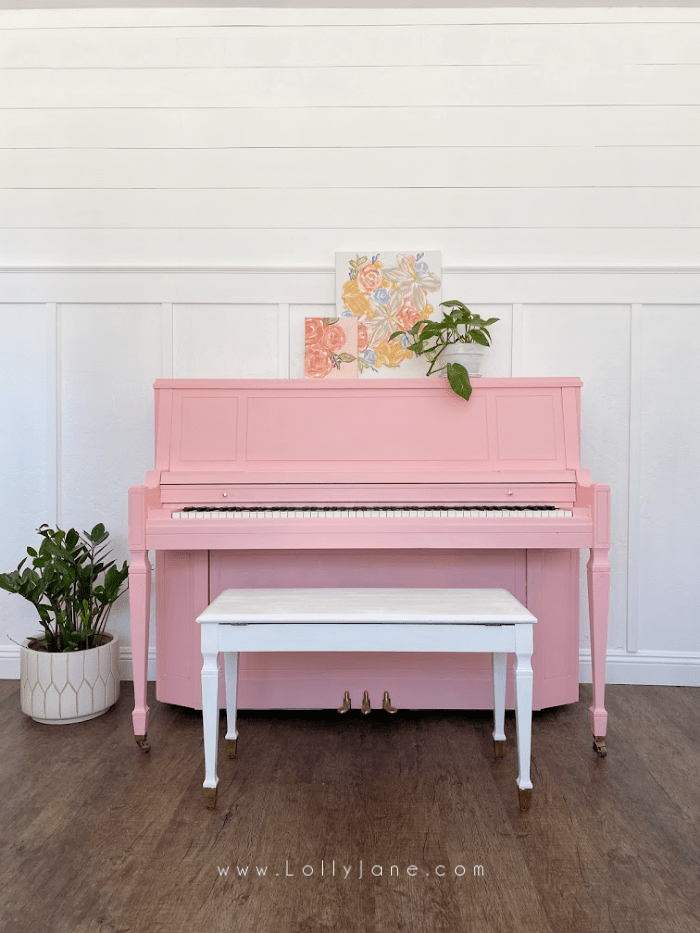 If you're looking for ways to style a boho room around a piano, this is it! Such a fun twist on a pink piano with this terra cotta painted piano from Douglas Vintage.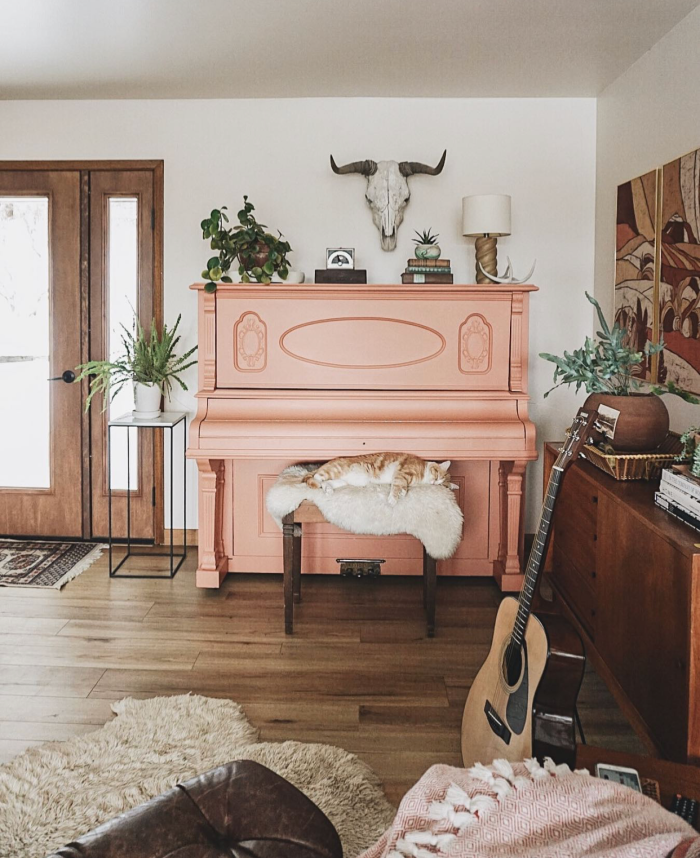 We've had a thing for tiffany blue decor for years so this mint painted piano from Your Homebased Mom speaks to us! Such a pretty hue!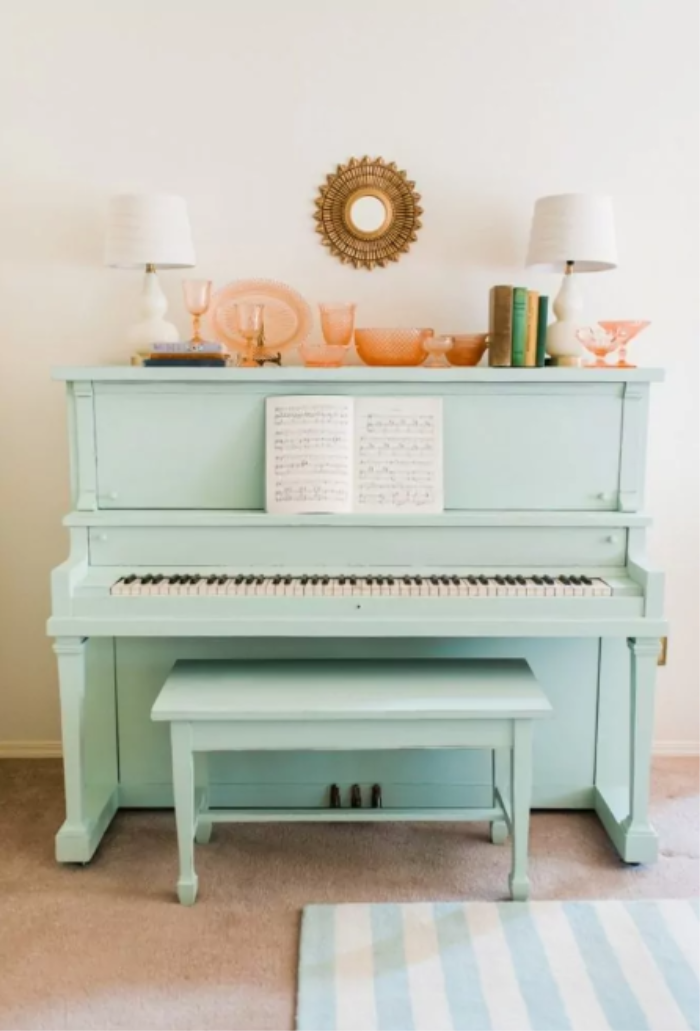 Woah! Such a fun blue painted piano from The Hectic Eclectic's boho style room! What a fun statement piece to paint your piano a bold color.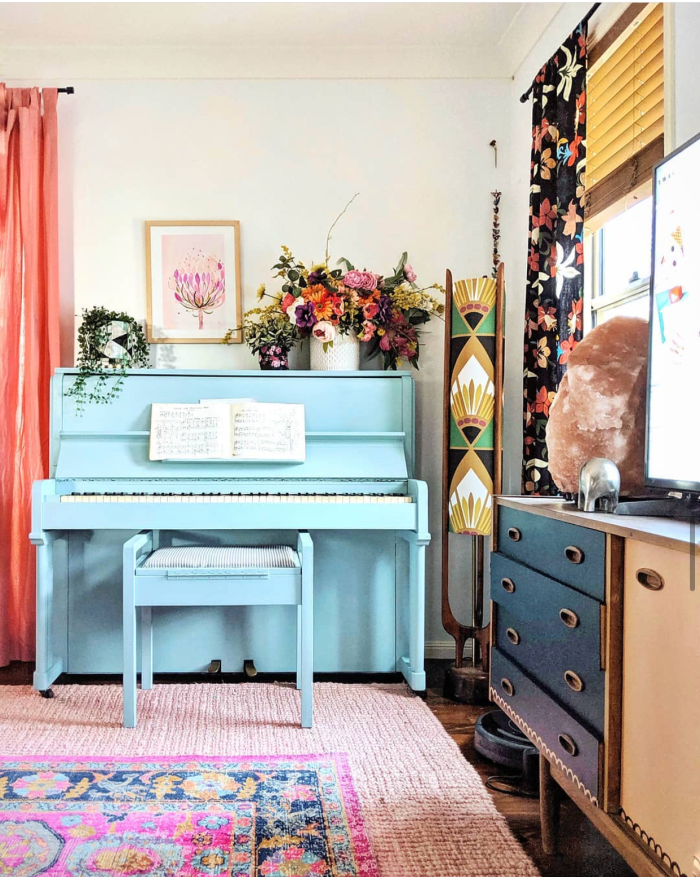 Green blue is such a cheerful color so painting your piano aqua is a good idea if you want to make yourself smile! Love this pretty aqua painted piano via Sweet Pickins, her makeovers are always drool worthy!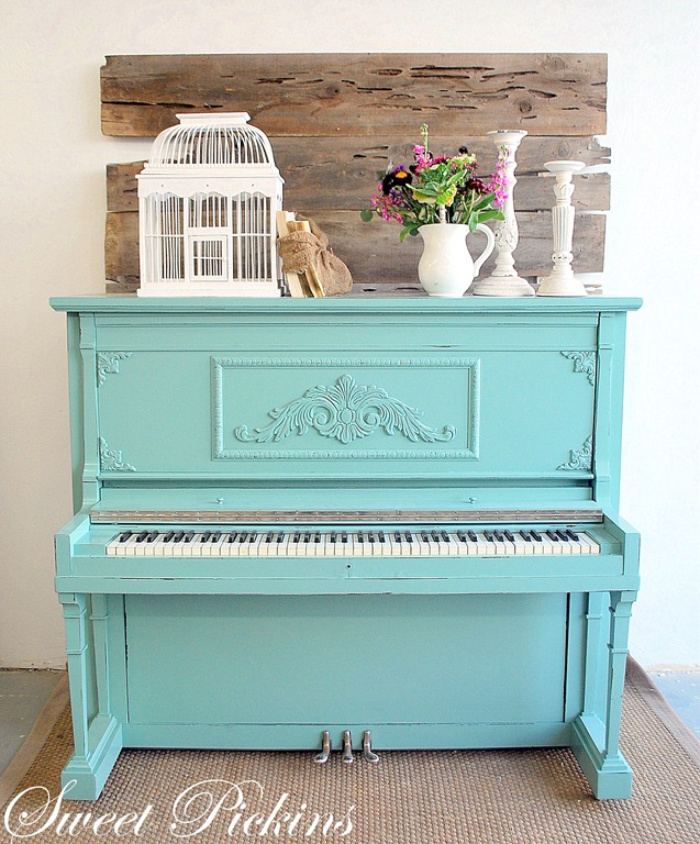 Navy is such a classy color so adding it to your decor is a great way to create timeless decor. Love this navy painted piano from A Subtle Revelry to create a well dressed room.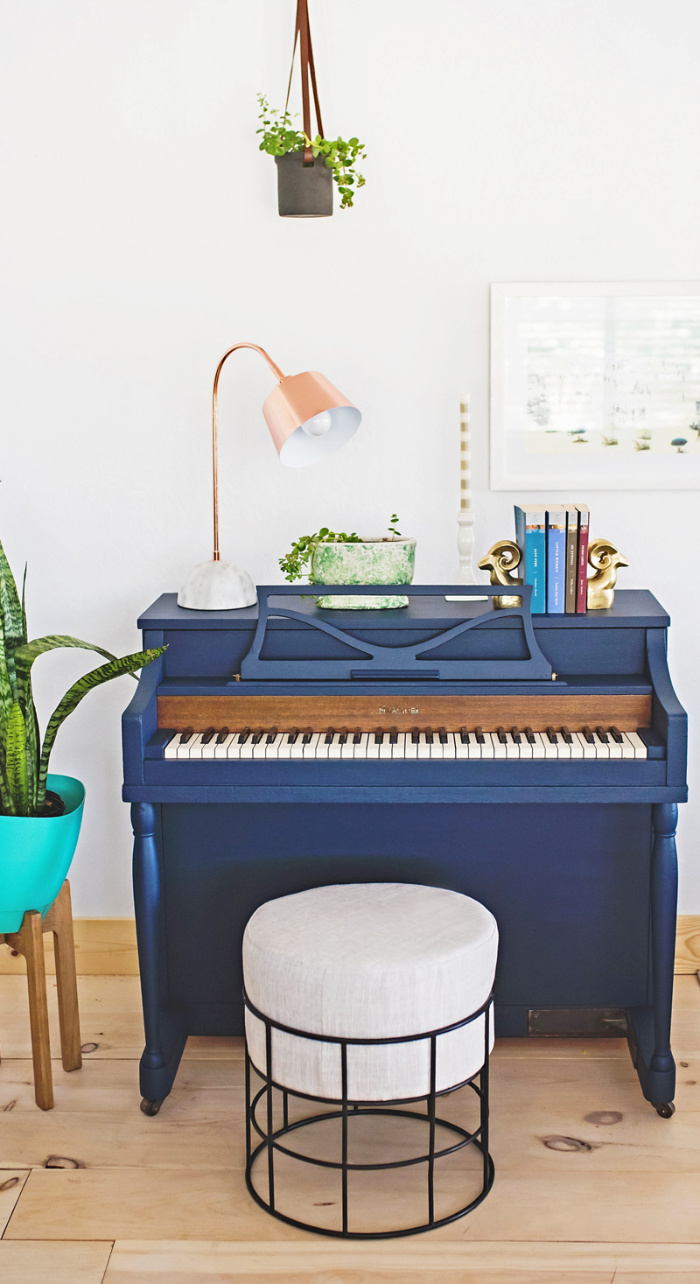 What is more cheerful than a happy yellow painted piano? We're loving this ray of sunshine from the Metcalf Crew.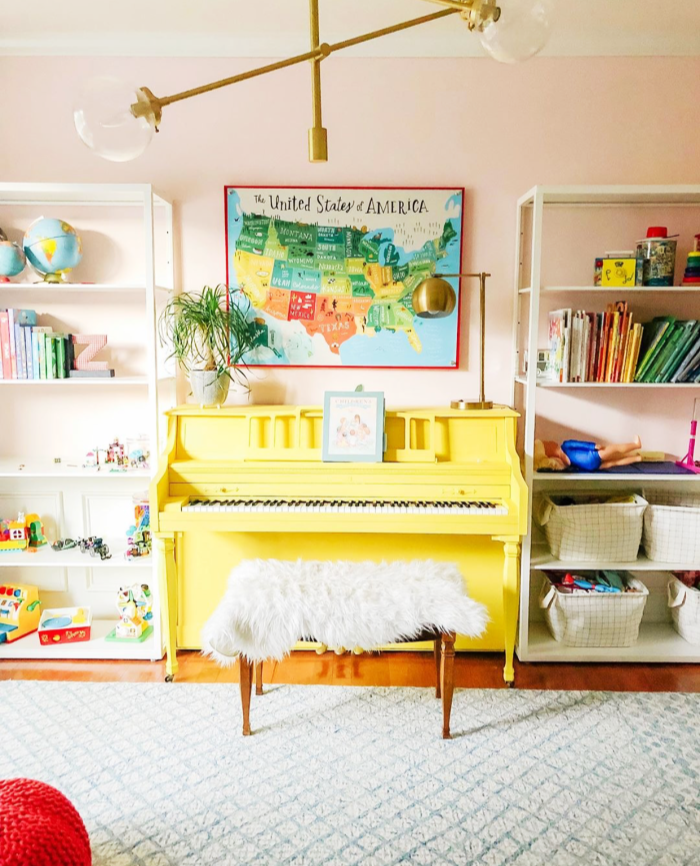 Dark green is trending so hard right now but we think this olive green painted piano from Magnolia will be a classic for a long time.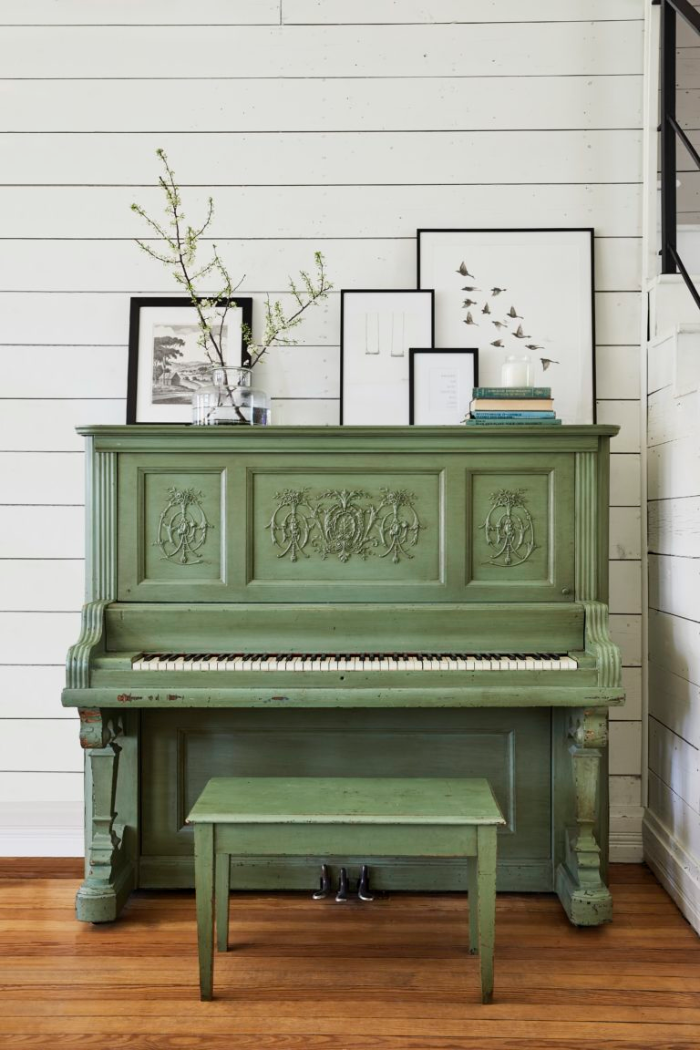 If you don't want to paint your piano white but still want a slight tint, check out this pretty light gray painted piano from Modern Glam.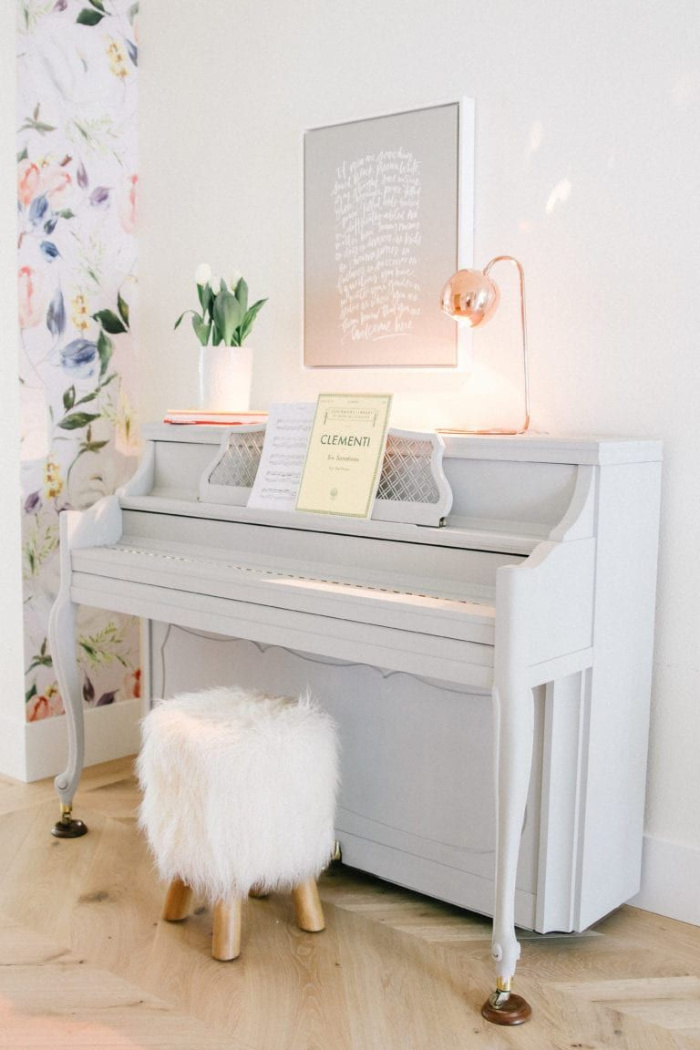 This gray painted piano from Sarah C Nightingale is so pretty! Such a clean modern painted piano in a gorgeous home.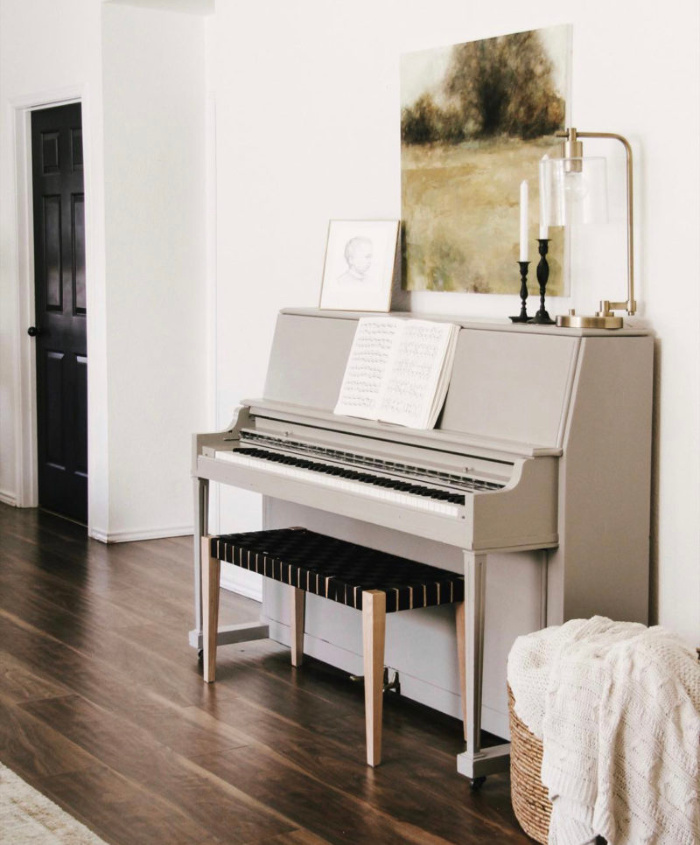 Such a classy dark gray painted piano from The Little By Little House. What a lovely painted piano in this pretty farmhouse home!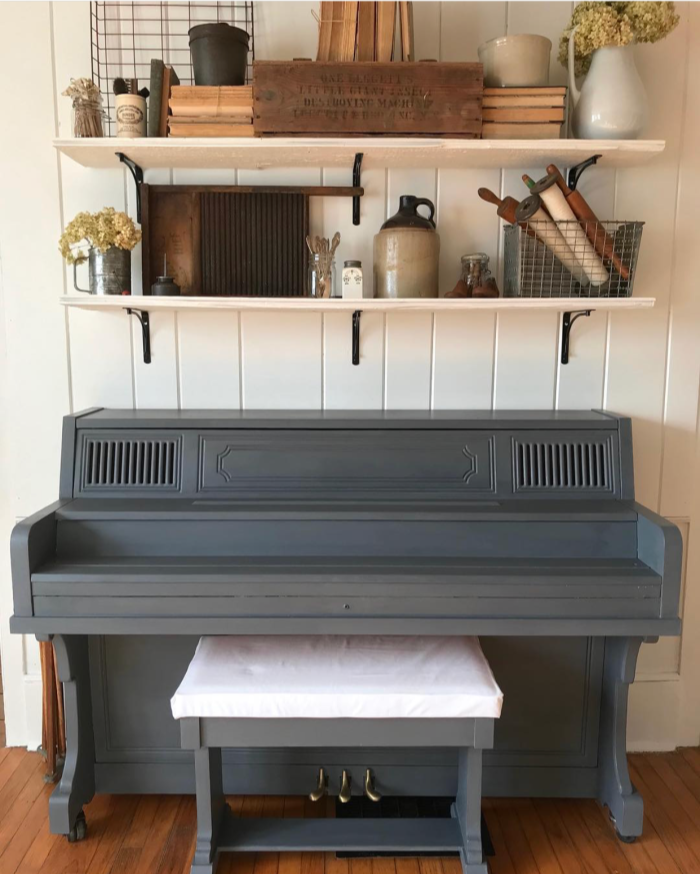 Every house needs a statement piece and this classic black painted piano from Revival Farmhouse Living would look great in any home! Loving this black painted piano against a shiplap wall, perfect farmhouse charm.
PIN these pianos
If you're not painting your piano right away, pin this for later to inspire you when you're ready!