Hello, everyone! Jes here from My DIY Envy with a fun holiday craft for you. It's November and it hasn't snowed in Denver so it's hard to believe that building snowmen and hunting down Christmas trees is right around the corner. To get into the spirit I made this cute DIY snowman candy jar and today I am sharing the tutorial with you.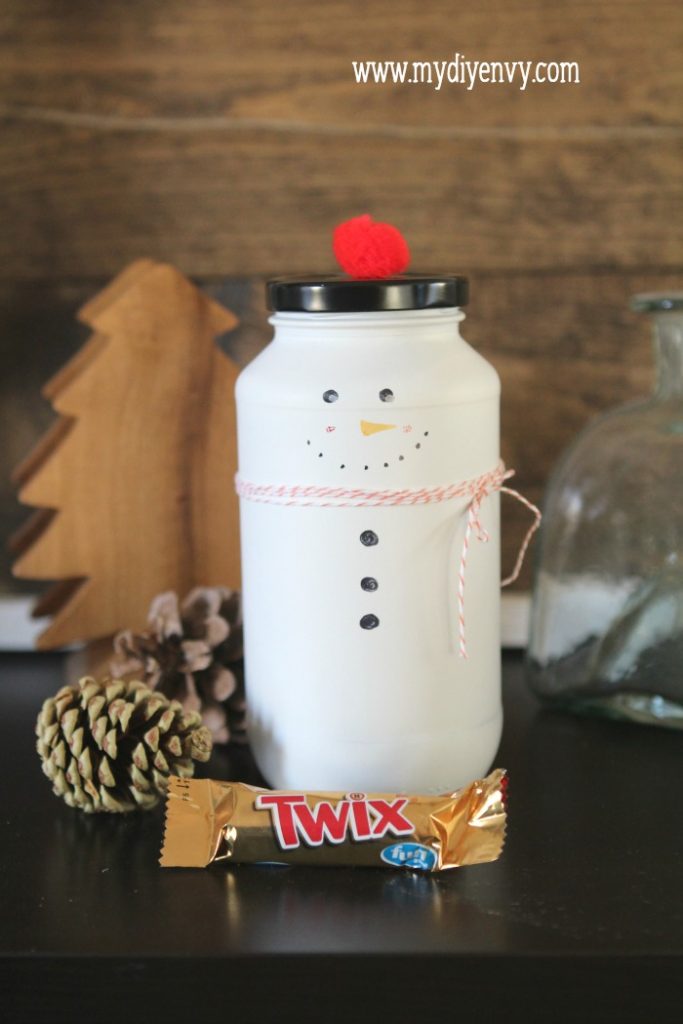 During the holidays I like to find small gifts to give to friends and teachers. Most of the time I bake bread or cookies. There are so many printables you can attach to them with a plate they can keep (or pay it forward). This cute glass jar snowman has a surprise inside!
What you need:
Glass jar with a lid
Primer spray paint
Sharpies
red pom pom
bakers twine
Sharpies (red, black, silver, orange)
I also grabbed a little glitter clothespin to attach a note. You will need to make sure the residue from the label has come off. Label glue is normally a nuisance and hard to get off. But there's an easy way to clean off glass jars. I mean a really easy way.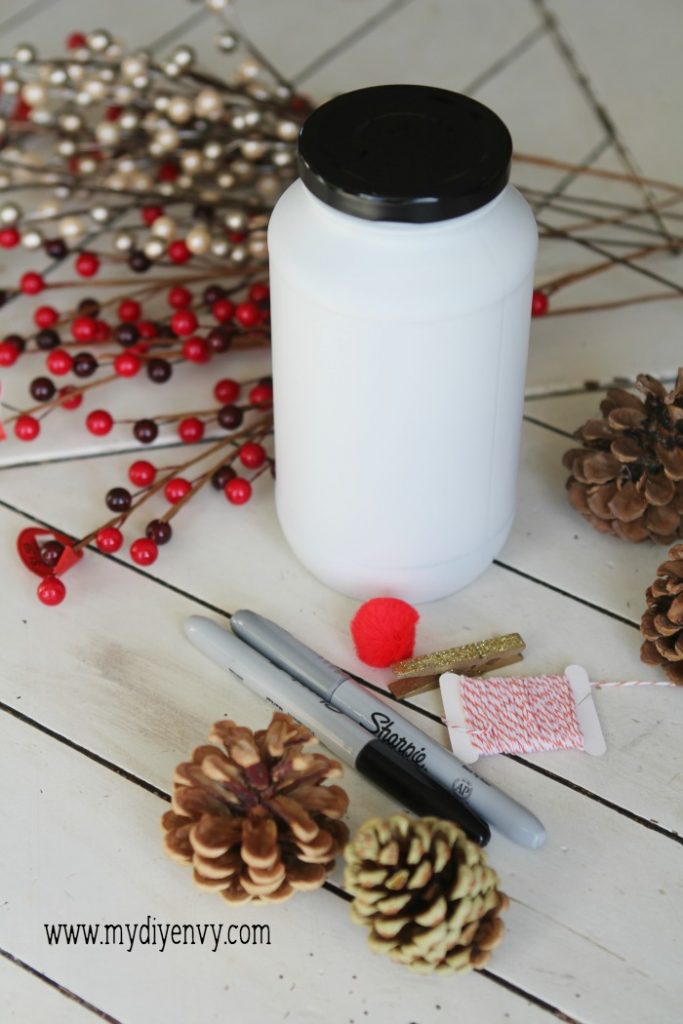 Then start spraying your jar with spray primer. There are so many tutorials out there on painting jars, but I've never been able to get the paint to stick like the tutorials show. The primer allows you to get a smooth coat on the jar for your paint to stick to. I ended up not painting the jar since the white primer did the job. But you could easily use paint to make other characters like Santa or a penguin.
Sharpies, I love Sharpies. I have the Costco pack with many colors so I just grabbed red, black, orange and silver for this jar. You have to be careful not to color too much on the painted jar because the paint will come off like using dry erase markers over each other. You could use acrylic craft paint too.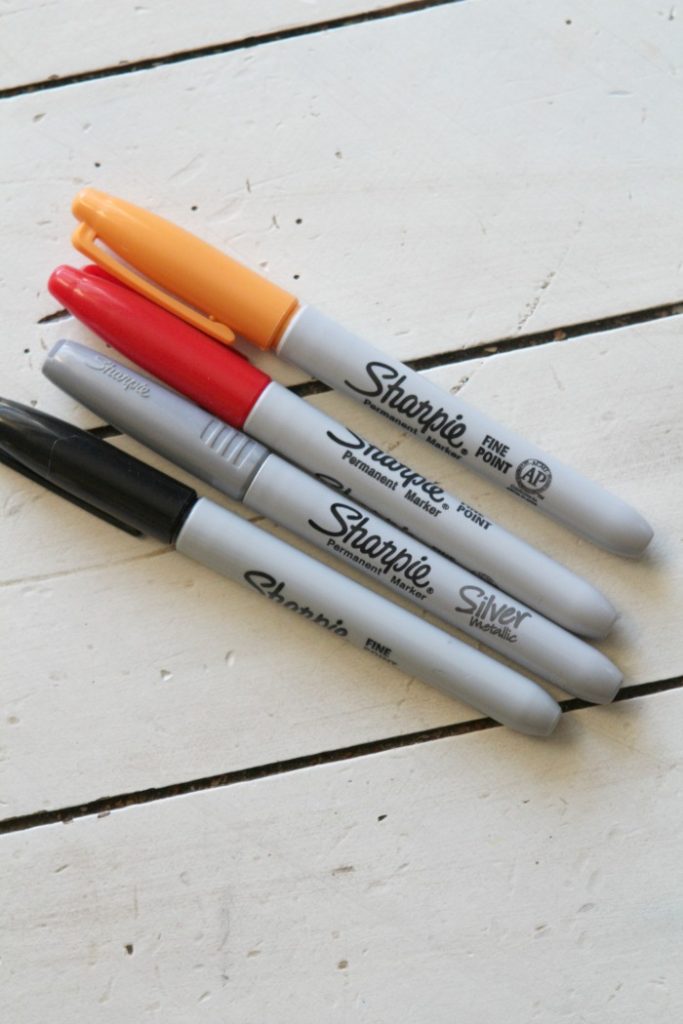 I used the silver Sharpie to make a sparkle in the snowman's eyes. You could draw a smile on or use dots like buttons. The baker's twine already had red and white stripes, and I thought it would make a great scarf.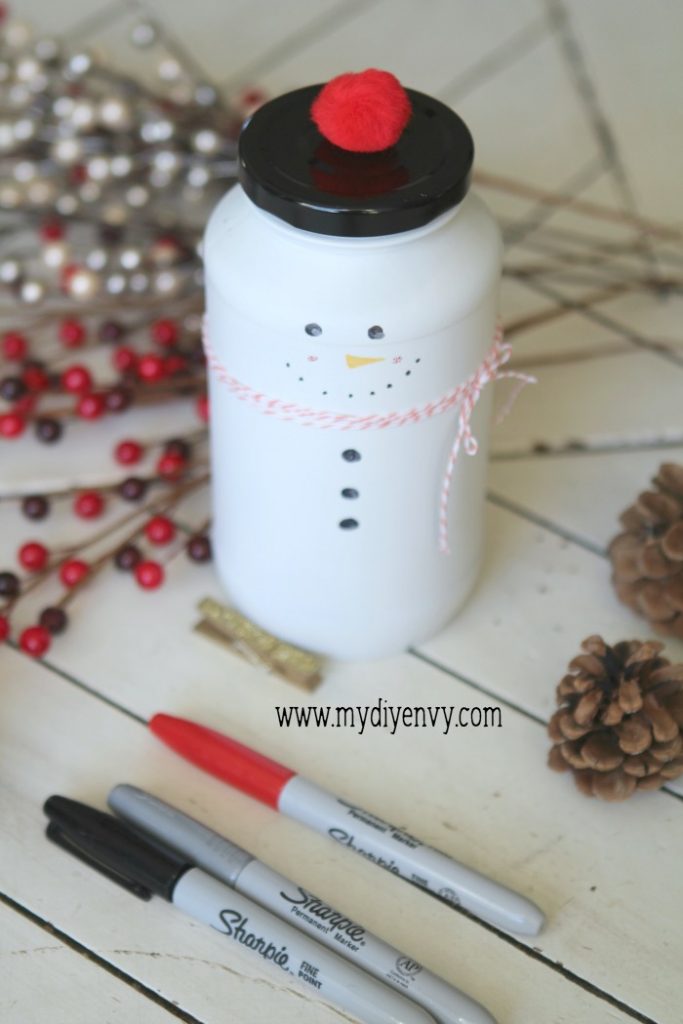 The lid as already black but it can be spray painted black to look like a hat. The fuzz ball helps make the hat look intentional.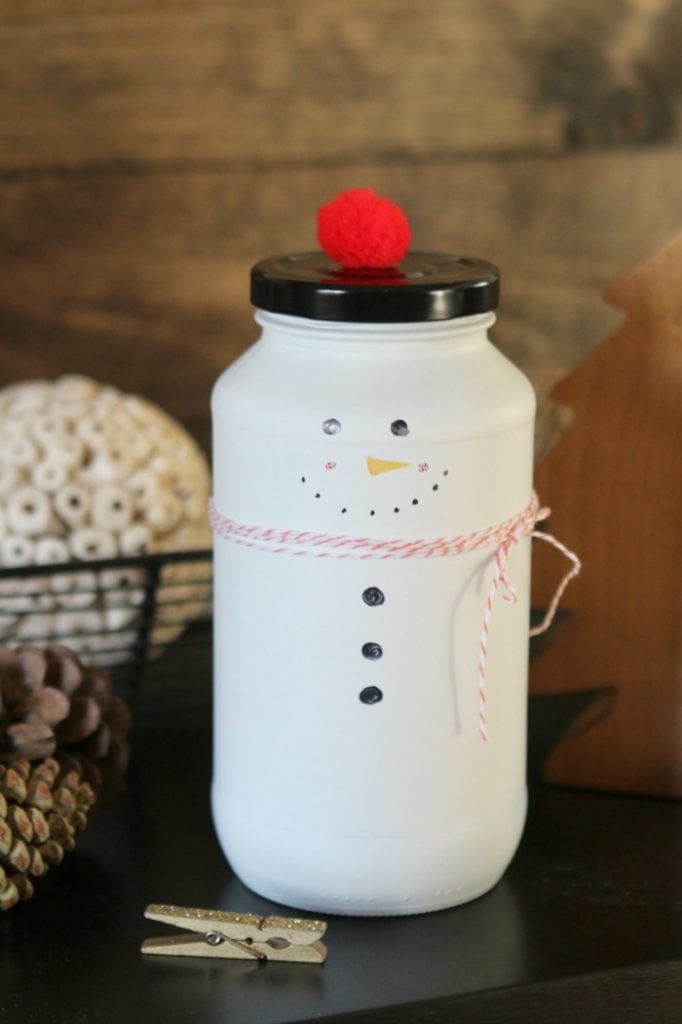 Then just fill with their favorite candies, and you've got yourself a fun gift that doubles as holiday decor! You could even distress some of the paint with a sanding block and put a candle inside.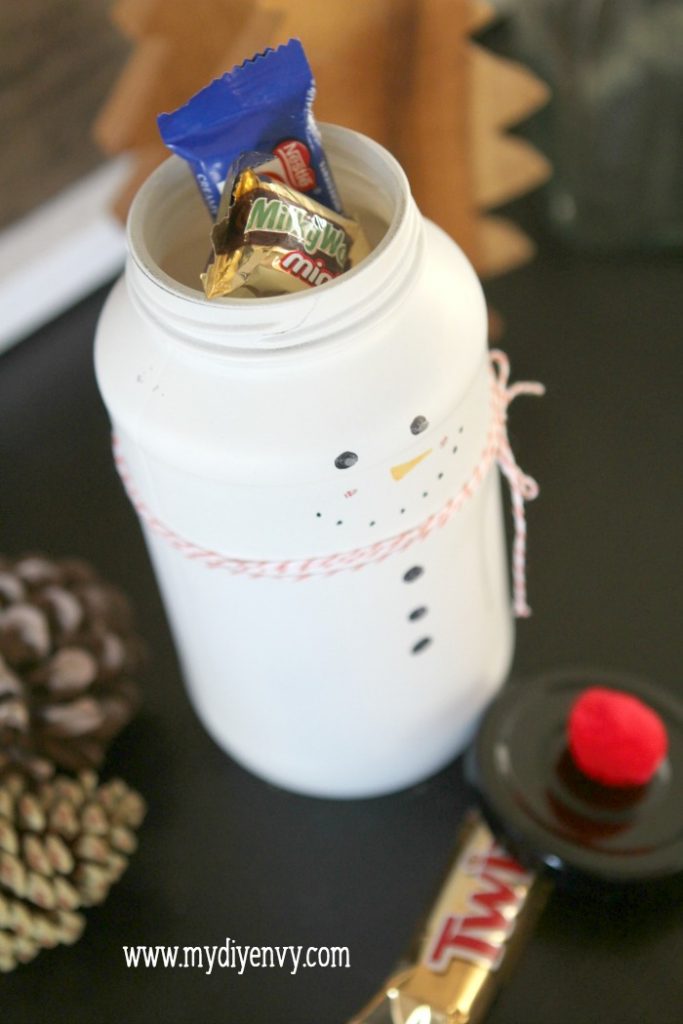 What would you turn your glass jar into? Santa, a penguin, a turkey? Have fun with it!


Please PIN so your pals can make some too!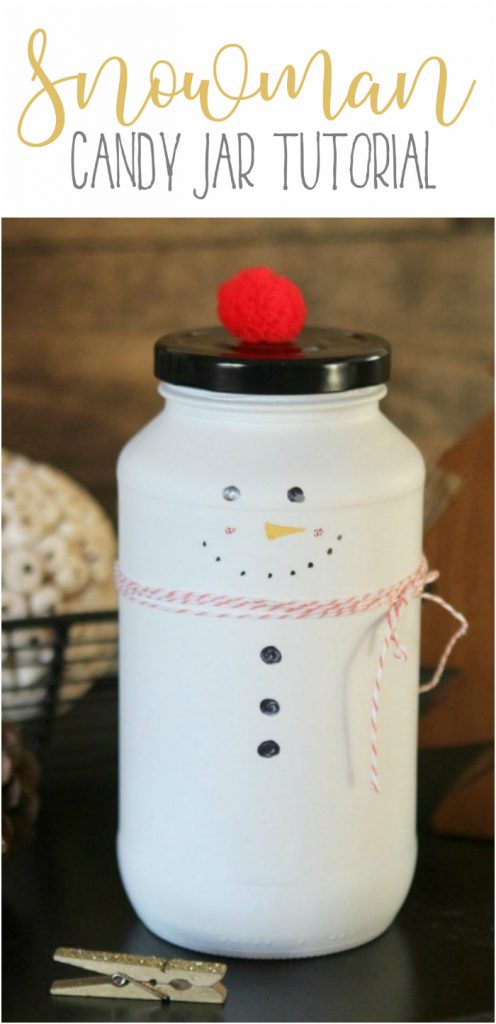 Are you still in Thanksgiving/fall mode? Check out my Pumpkin Vase Floral Arrangement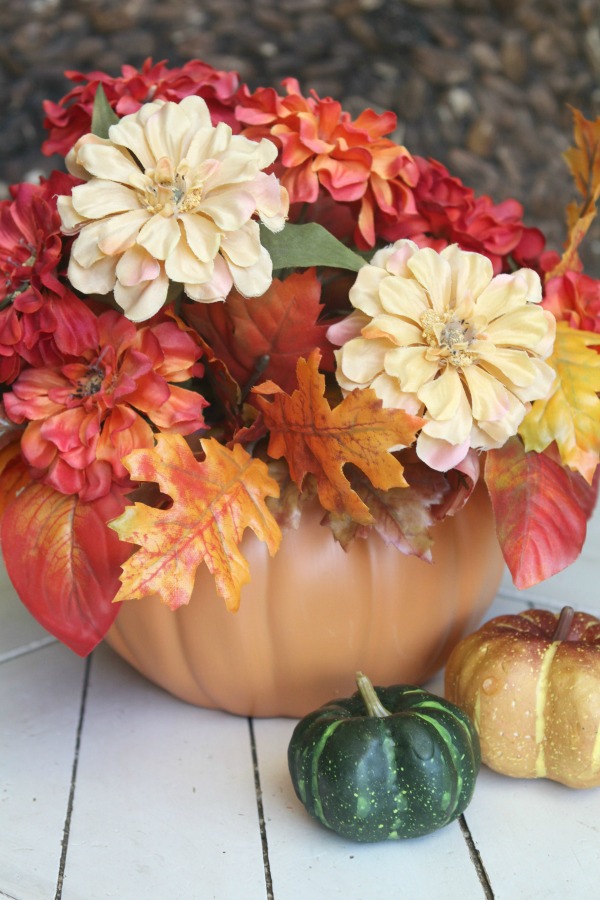 and my Easy DIY Fall Wreath.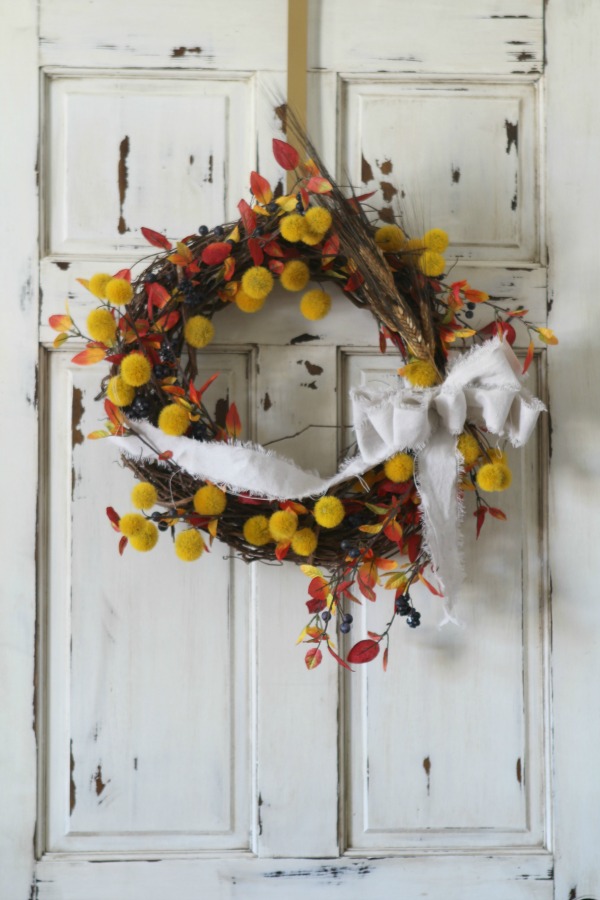 Check out more Christmas ideas like our Recycled Tire Christmas Tree,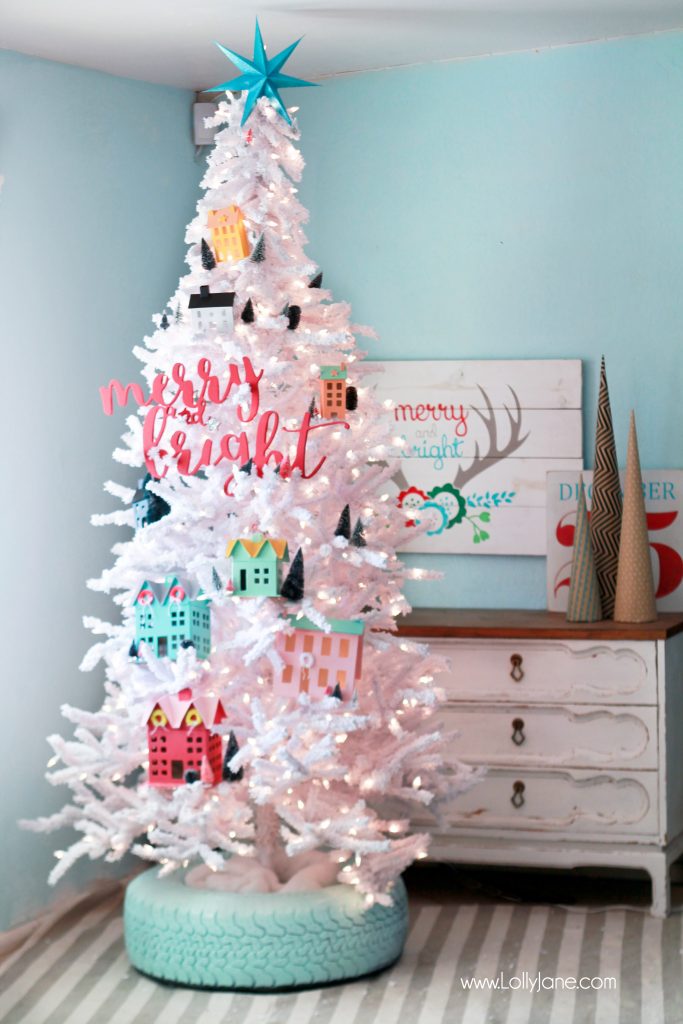 our Merry and Bright pallet art,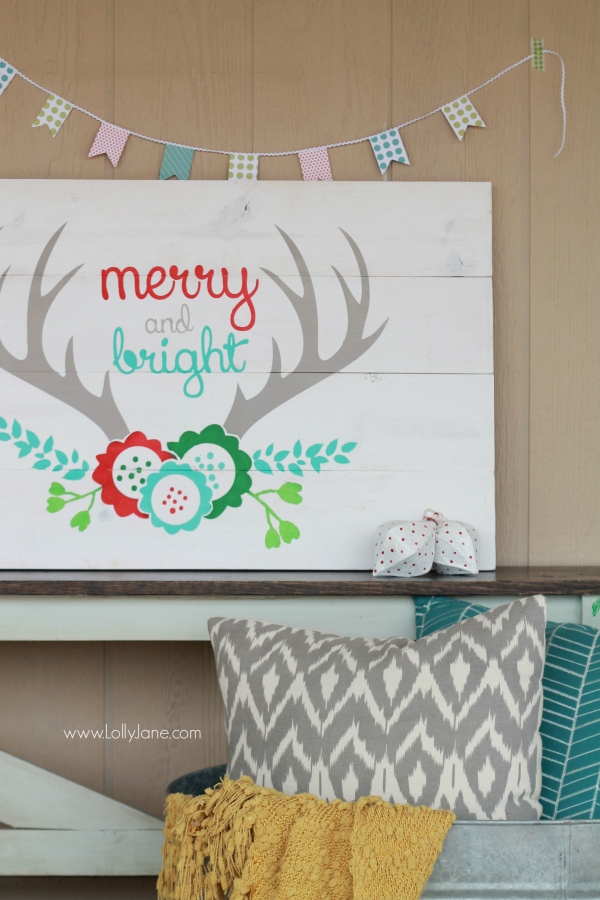 and our Santa Porch Decor ideas!