As you know, we tore down our 100 year old house… wah!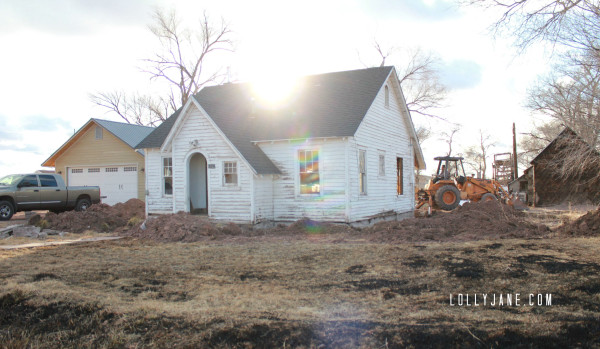 It was an adorable little home, well loved and very lived in.  I cried many tears over my decision but have accepted the reality and am now excited to custom build my dream home with our 2 boys in mind, making it super kid and extended family friendly (hint hint, brothers & sisters- come visit!)  Since the house was made from gorgeous barn wood, I salvaged every bit I could, and made a keepsake using a piece from an old wood built-in shelf and these suh-weet nail hooks that had been screwed into a closet, original to the house when it was built in 1903. I am happy to see a piece of that pretty old house stay alive! (: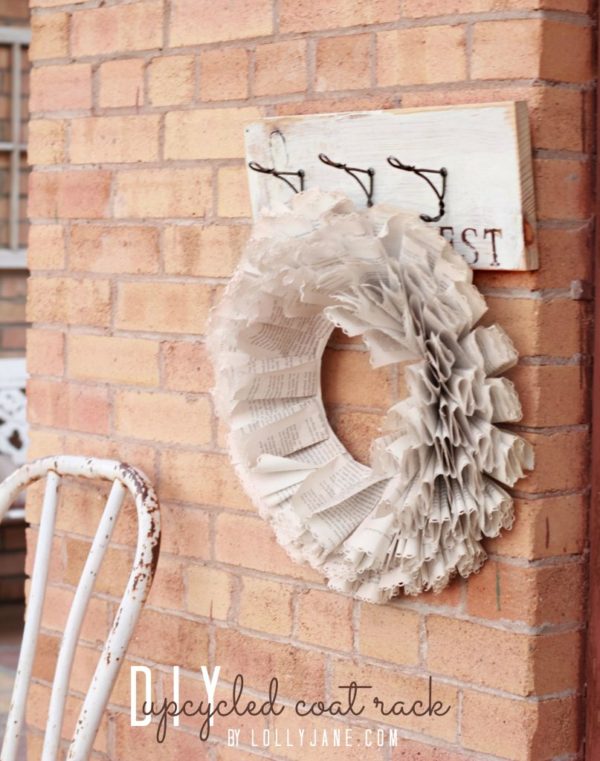 To make your own you'll need a few items… although since these came from my old house, you may have to improvise.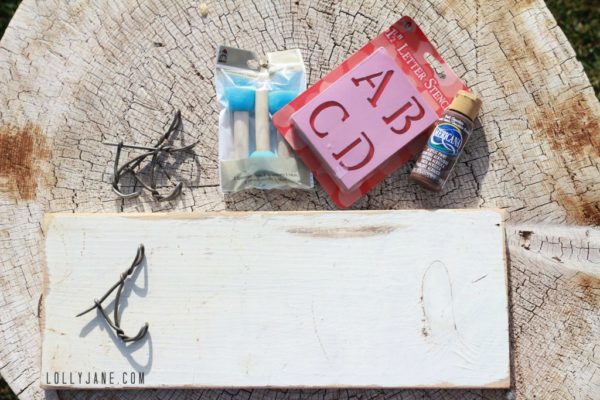 I had an already old piece of wood that had been whitewashed but you'll need to grab an 15-18″ x 6″ board (mine was leftover from an old shelving unit we took apart) and lightly brush on white paint. You will also need hooks; I have seen the antique twisted wire metal hooks that I used on eBay and Etsy if you want that exact style, but the more cost effective way is to shop Walmart; they're about $3/each. You can distress them with paint or add patina for the aged look (; You will also need 1.5″ letter stencils, a foam stencil brush and DecoArt's Americana acrylic paint in the color of your liking.
The assembly of this project went really quickly: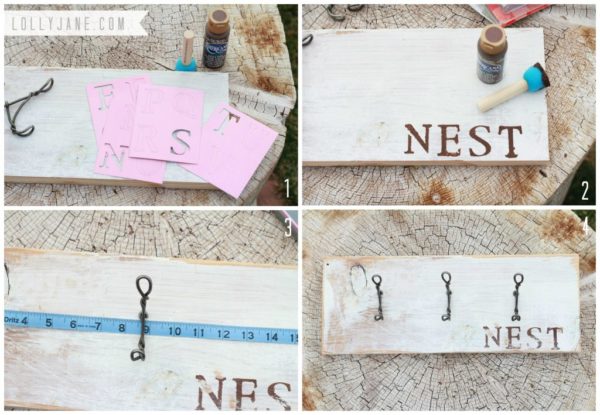 1. Lay the stencils on your whitewashed board and prep to paint. 2. Stamp the word NEST (or HOME, FAMILY, etc.) with acrylic paint, (I used the light cinnamon color.) 3. Sand to distress and lightly sand over the word NEST to make it appear as aged as the wood and hooks. Measure and screw your hooks in. 4. There you have it! A new (old) coat rack!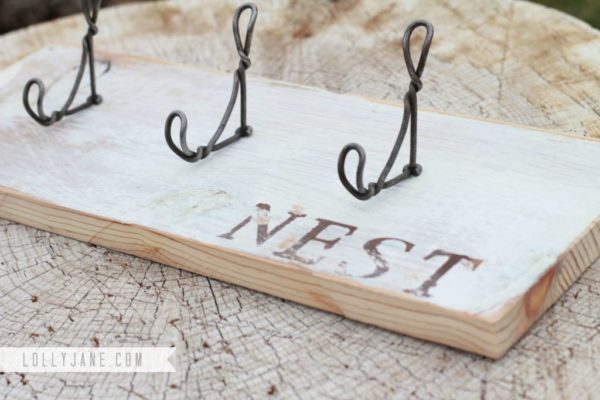 We enjoy to making something old new again and come to life while still keeping that vintage feel.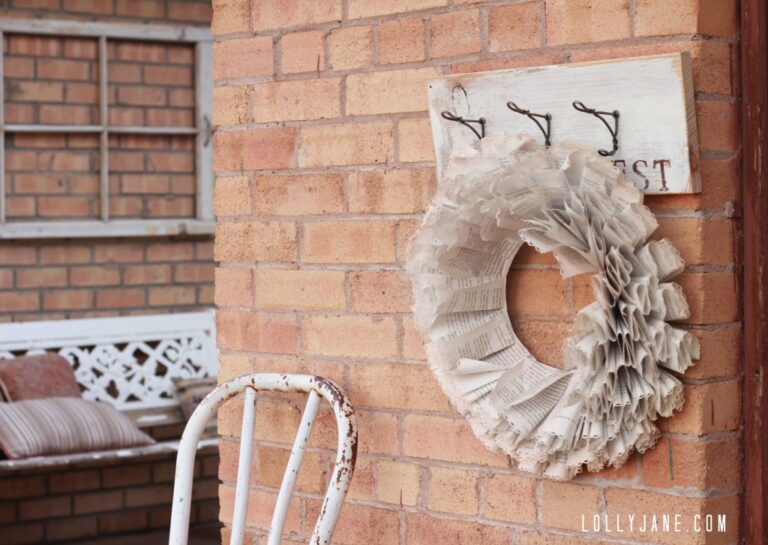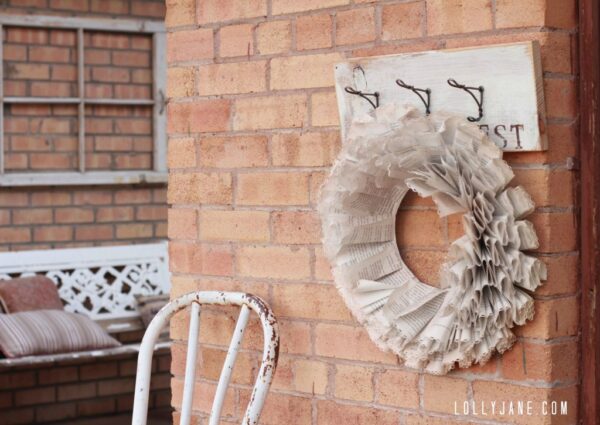 And this is such a memorable keepsake too (; We challenge you to see if you can upcycle something you aren't using and make it new again, too!