valentines day love letters mantel decor
I absolutely love love love Valentine's Day! I have such fond memories thanks to my sweet dad who always left a small box of chocolates for his 5 daughters on VDay. And what's even sweeter is he drives all over town so when we wake up now as adults, we still get a box on the front porch. I know, luckiest daughters ever! LOVE how it's not just a holiday for romance, at least not for my family. So when I saw this display at Christmastime, I knew I wanted to knock it off for Valentine's Day. And since it's a neutral rustic pallet, you can use it year round as well…score! But I'm diggin these valentines day love letters mantel decor for the big lovey dovey day as well.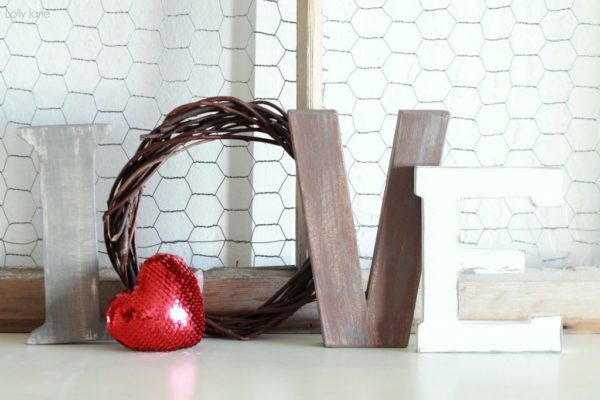 What I love is how little I spent to create this look. I bought the grapevine wreath from the dollar store, score! The letters and sequin heart were all from JoAnn's and they took 40% off coupons from their app as well as 2 other craft stores apps. Nice! PLUS she honored an additional 10% off coupon so these were super cheap, my fav. I wanted a neutral color pallet for these letters so I can use them in my master or in the house year round. Since love is so universal, it works!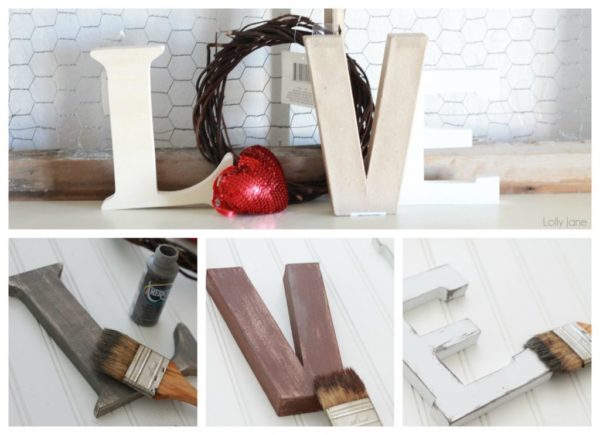 I used Deco Art's Americana craft paint to create the paint technique. I took a dry paintbrush and lightly dipped it in the top of the paint bottle. I dry brushed the Neutral Grey over the L and only the edges of the already white E. The V was dry brushed in Espresso then lightly again with the grey. So easy. I mean, so stinkin easy that my 9 year old could have done this in minutes, like I did. Love a fast and cheap project!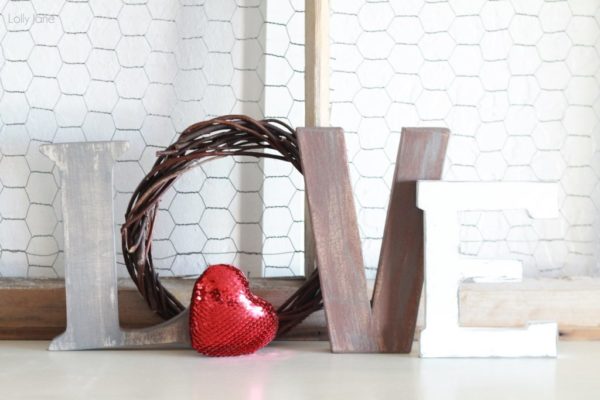 The heart I bought originally had ribbon to hang it but I ripped it off. I decided I wanted it to stand up so I used 3 pins and pushed them in a triangle shape in the bottom so it's now freestanding.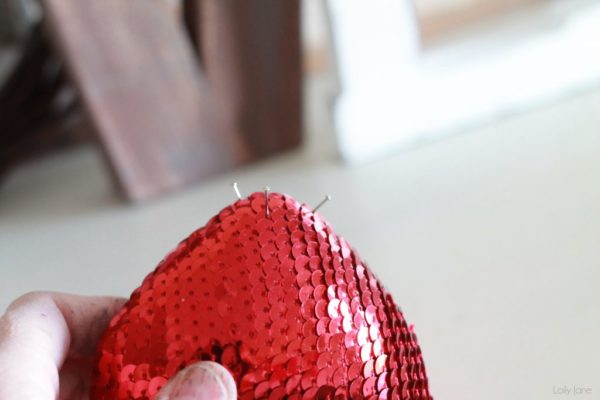 I think it's cute either way. Which way do you like it better?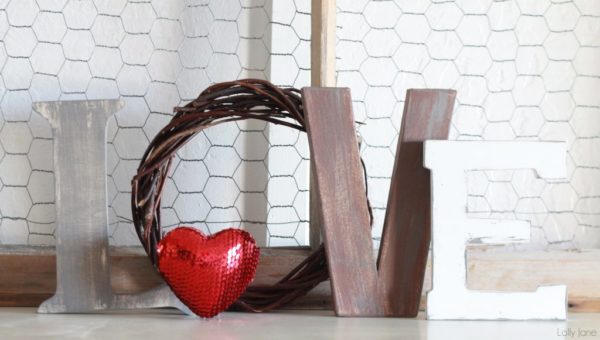 Eh, not a huge difference and those pins come out easily…I guarantee little hands will get ahold of it soon enough! (;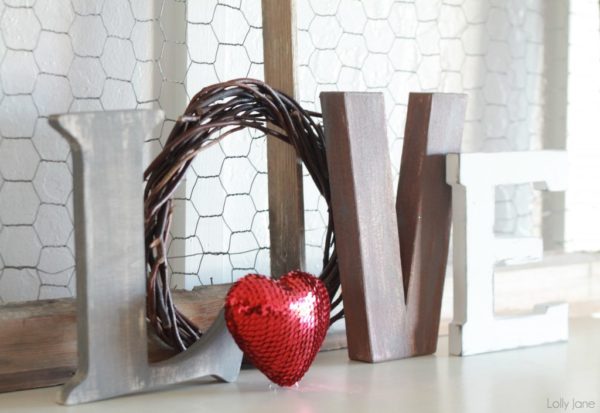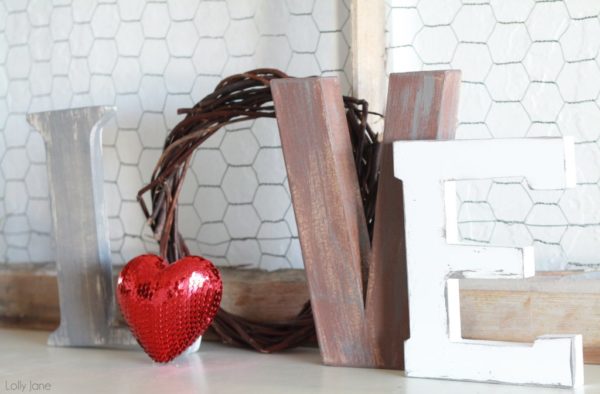 Is it too early for Valentine's Day decor?? I hope not, we'll have lots of tutorials coming up in the next couple weeks!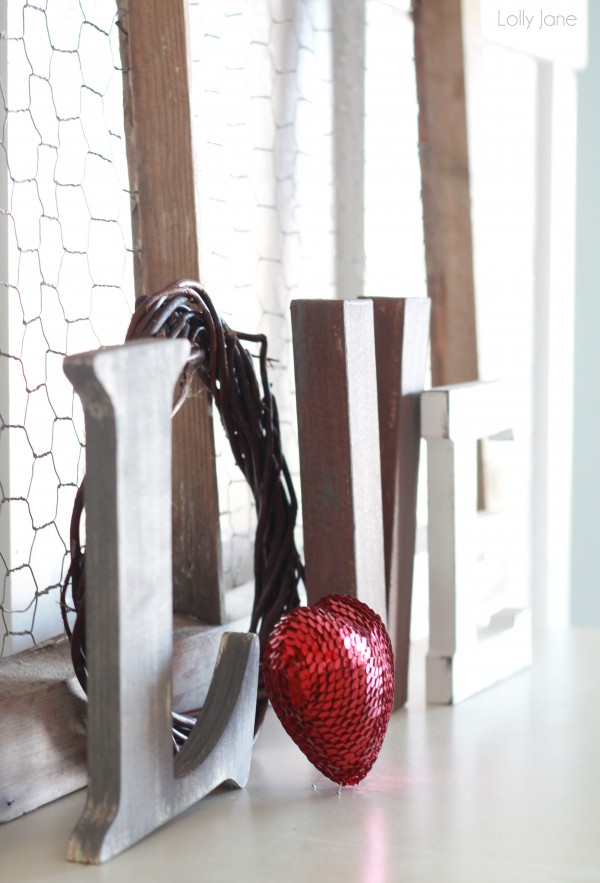 Come back tomorrow for a simple bakers twine lace doily bunting….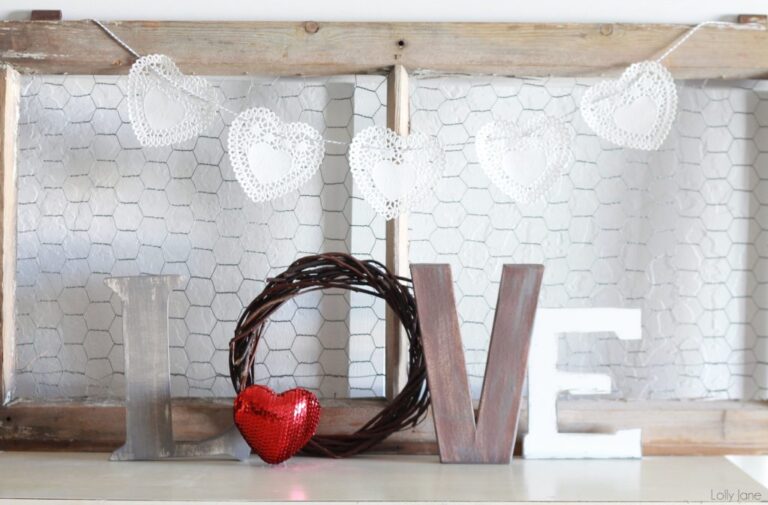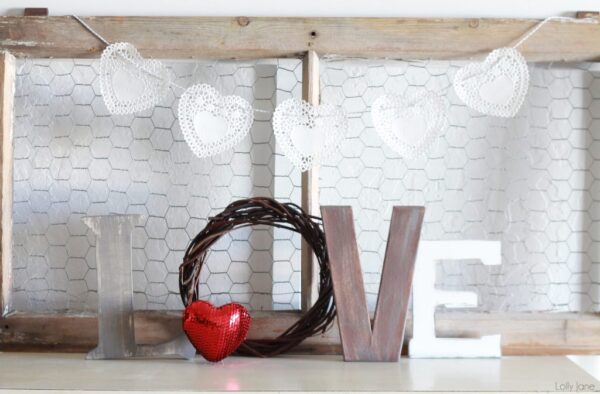 Check out all our Valentine's Day ideas here!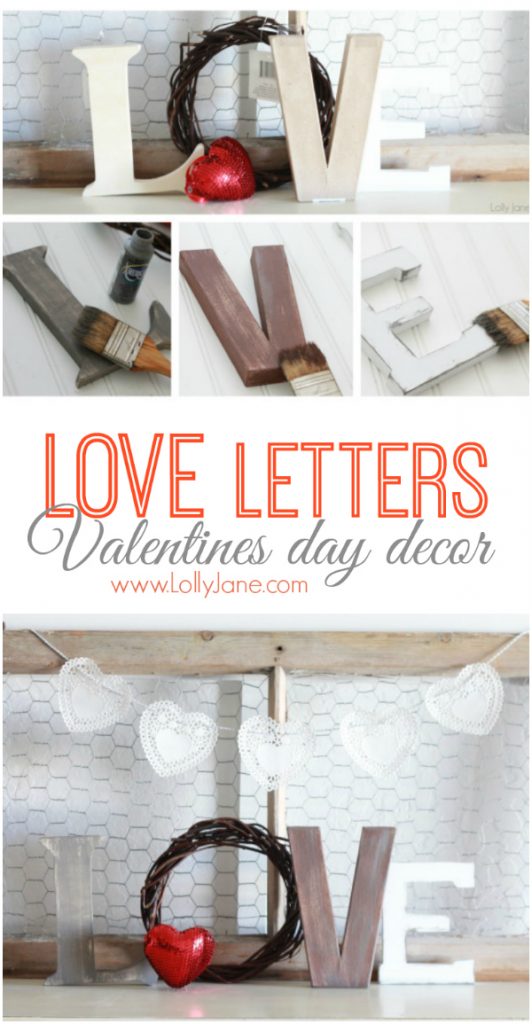 Visit our other lovey dovey decor ideas like our coffee filter wreath,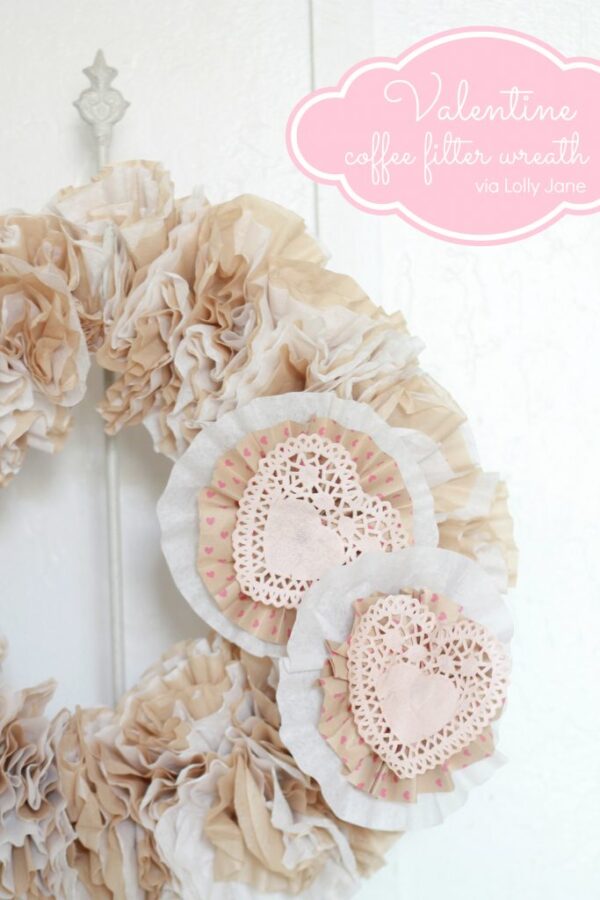 as well as our inspirational round ups like our 17 Valentine's Day decor ideas!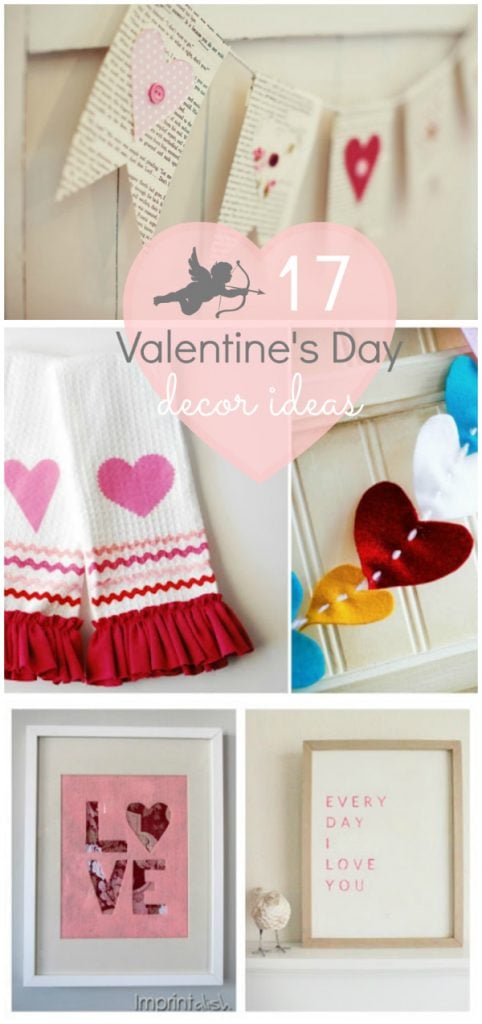 xoxo