Christmas Tree Decorating Ideas
Stumped how to decorate your Christmas tree? Take the guesswork out with these handy ideas!
Christmas Tree Decorating Ideas
Don't fret over how to decorate the Christmas tree! Instead, check out at these simple ideas and tips to get the perfect look, each time!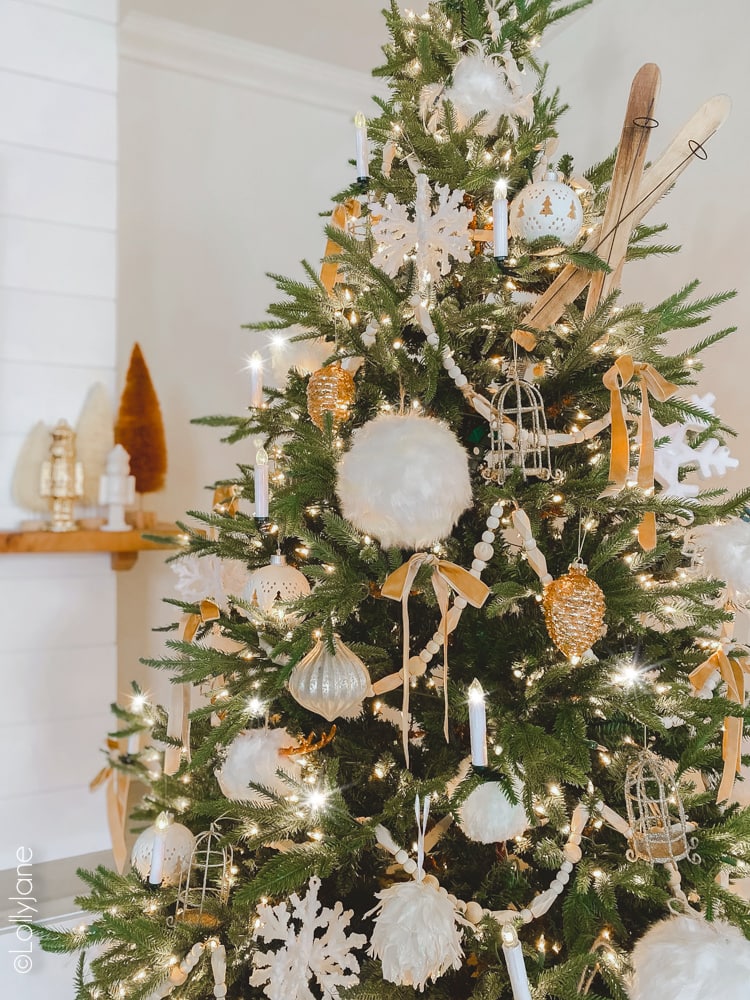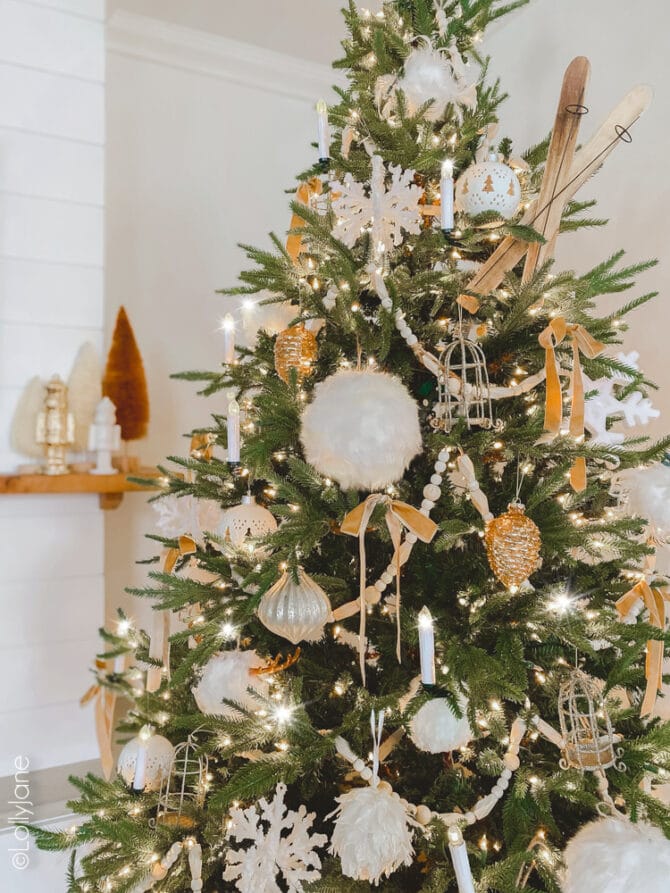 Tips on how to trim the tree
What does "trim the tree: mean anyway? Okay you got me: I googled it and it states it's anything used or that is implemented to decorate or complete the trimmings of a Christmas tree.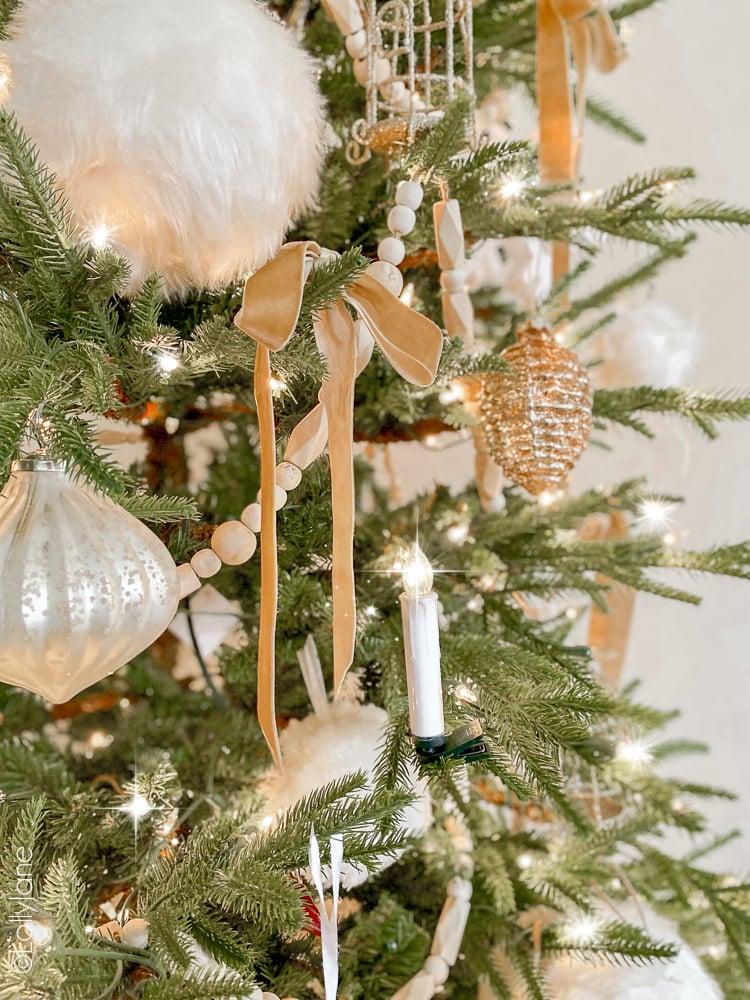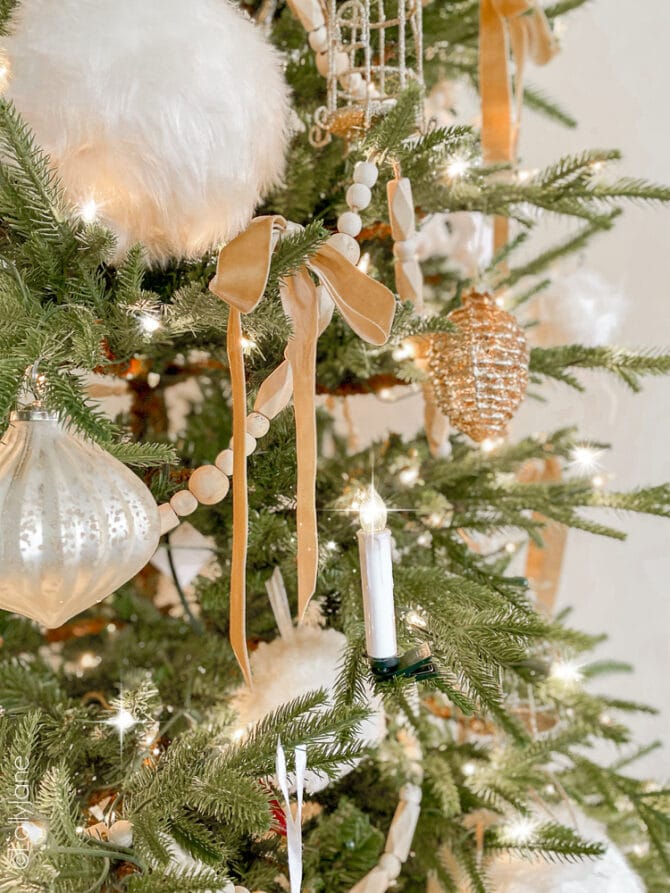 Lighting! If your tree is real or not pre-lit, string lights.
It's all about the base, (name that tune!) Instead of a traditional tree skirt, opt for a tree collar.
Next, garland. Totally optional but I feel like it sets the tone, or the theme, for the tree.
Tie ribbon on the end of the branches.
Add largest ornaments first and tuck into branch gaps.
Fill in with smaller ornaments.
Rearrange 1M times before it's "just right." I kid, I kid. That's just me! 😉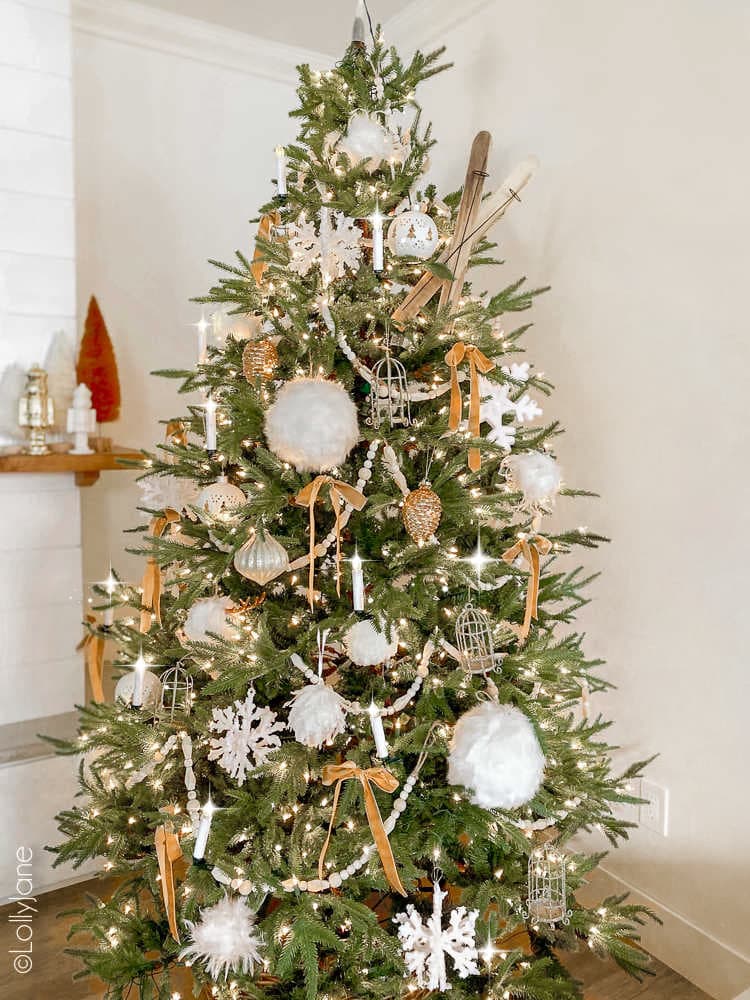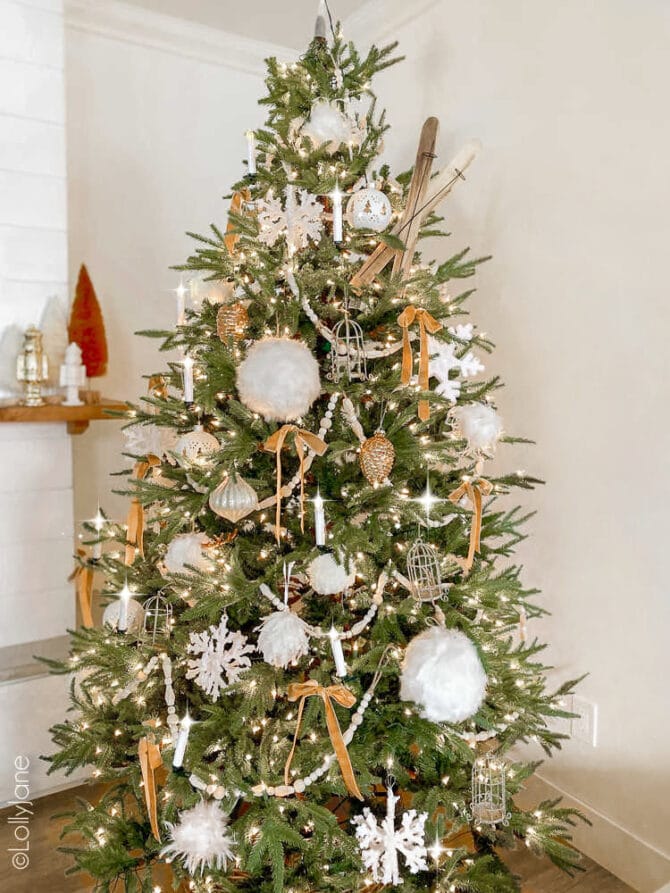 Don't Miss These Fabulous Christmas Trees!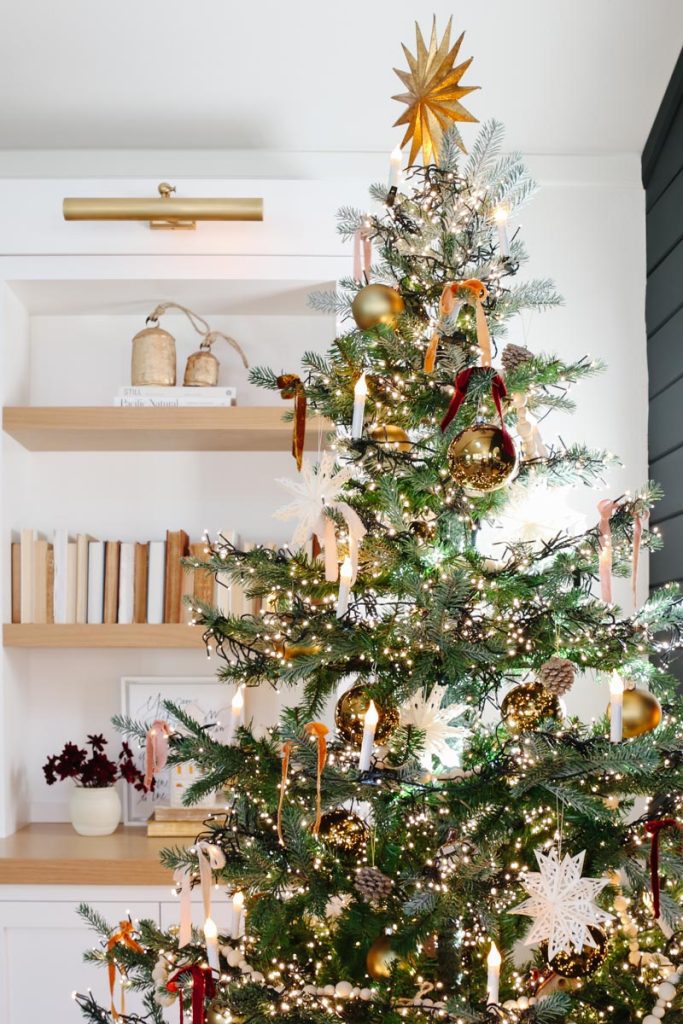 Christmas Tree Decorated with Candle Lights | Modern Glam
Old World meets modern with my Christmas tree this year decorated with candle lights. Come see all the details.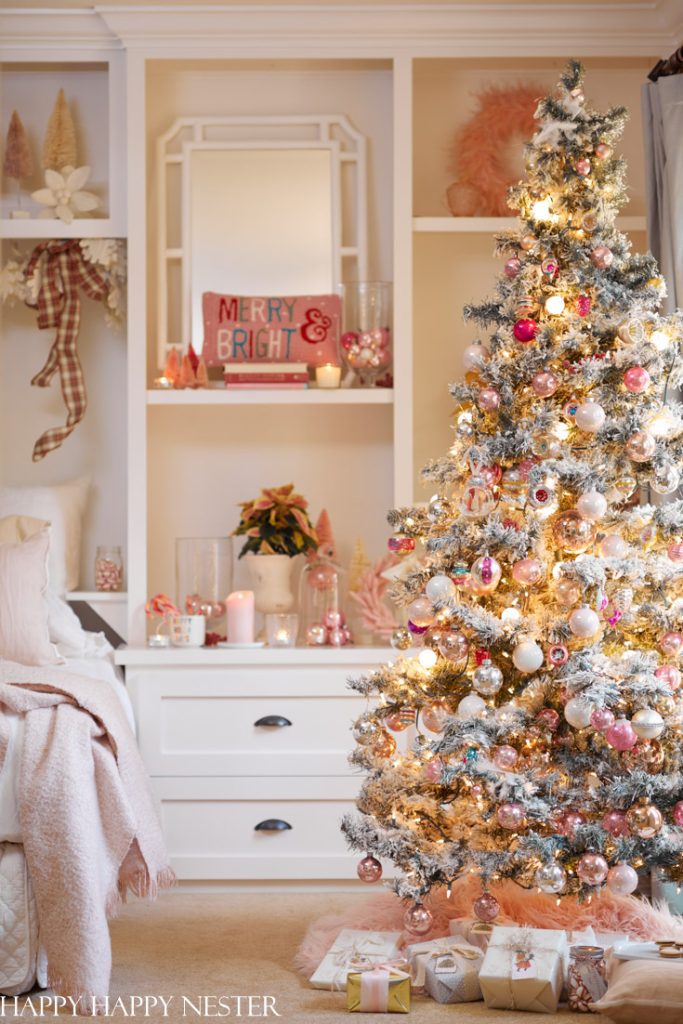 Pink Theme Christmas Tree | Happy Happy Nester
Check out my Pink Theme Christmas Tree Decorations that includes a wide variety of retro and vintage ornaments. All the decor is shades of pink.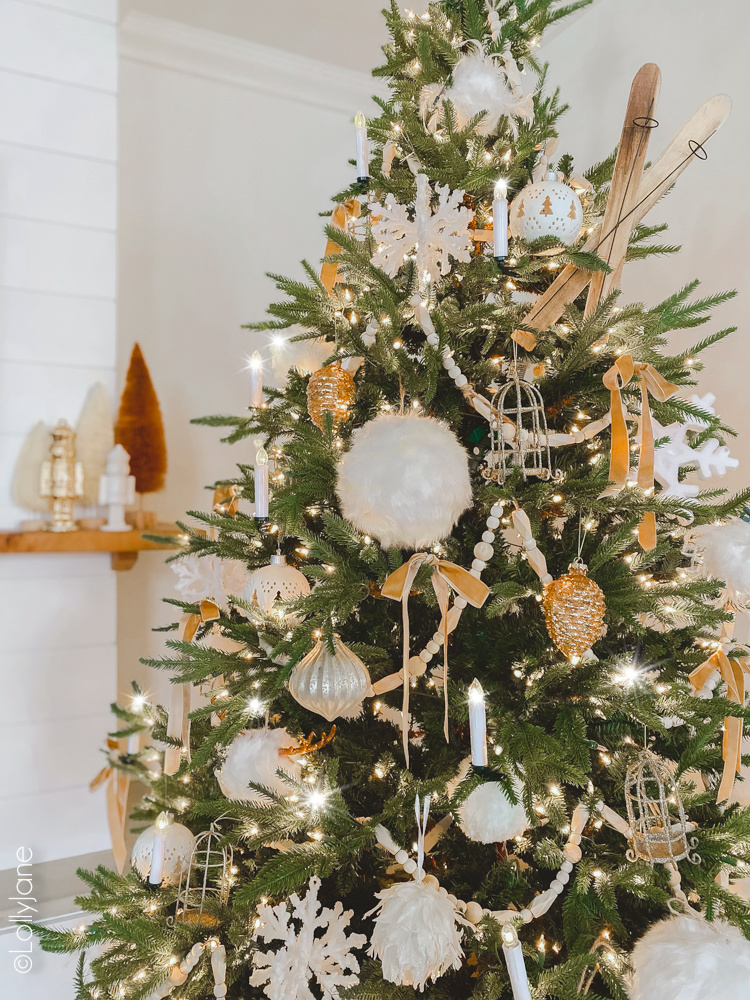 Christmas Tree Decorating Ideas | Lolly Jane
Decorate your Christmas tree in just a few steps with these simple ideas! Trimming the tree doesn't need to cost a lot of money or take a lot of time!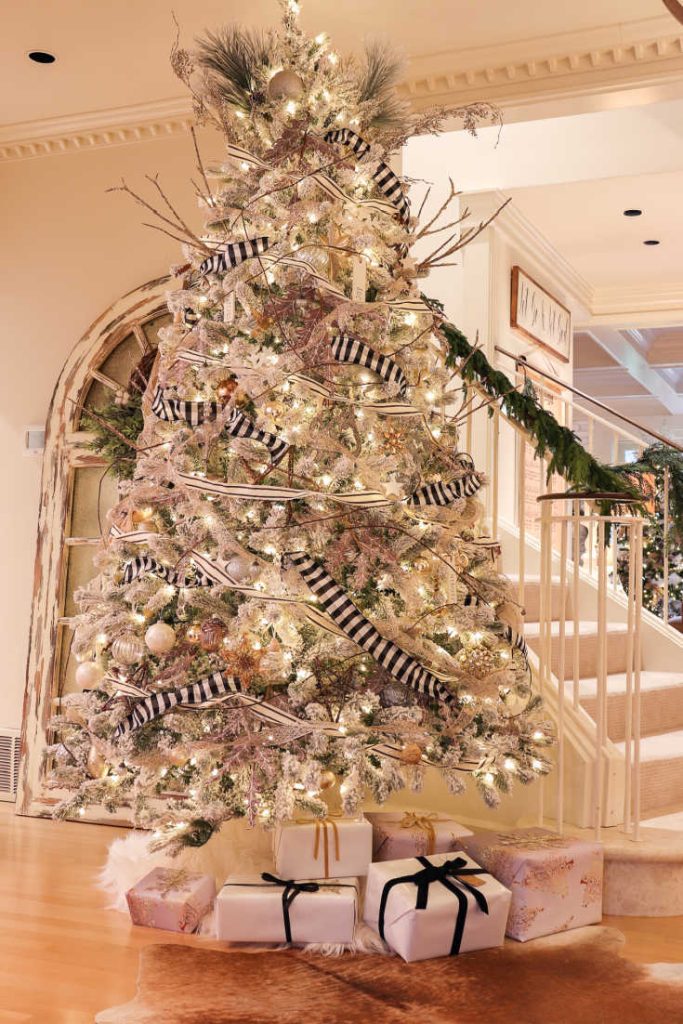 6 Easy Ways to Achieve an Irresistibly Festive White Christmas Tree | The Design Twins
Dreaming of a white Christmas tree? Our best insider tips, strategies, and sources to easily create a stunning white Christmas tree you'll love.