Last week we talked about a special New Years resolution.  Well, my family set another resolution: a complete lifestyle change.  And so far, we've been doing great! (Ask me again next month, lol) We've cut processed foods and are attempting to go all natural.  We're not going "organic", just more natural.  I won't be a control freak mom that bans my kids from eating cake at a birthday party or special occasions, we just want our kids to be more aware what they're putting into their bodies.  But here's the kicker, we've cut sugar.   Well okay, the kids and hubby have completely cut sugar, whereas I mostly have cut sugar… I will never give up my Diet Coke, neveeeeeer!  Unless you want to see mean mom….and yes, I'm aware of how bad soda is for me.
So for you non sugar parents, here are 21 non candy Valentines!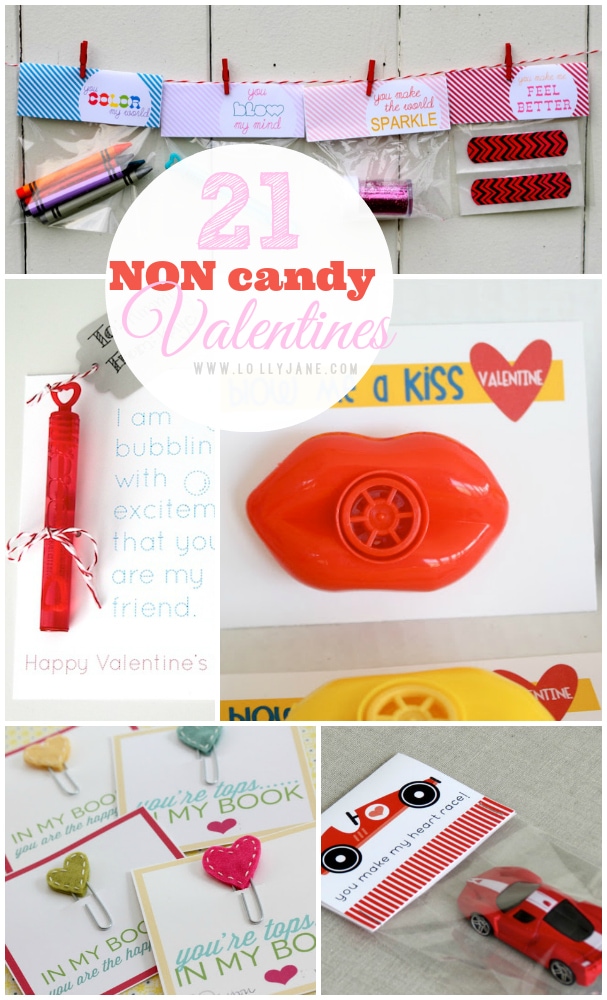 Googly Eyes |ARMommy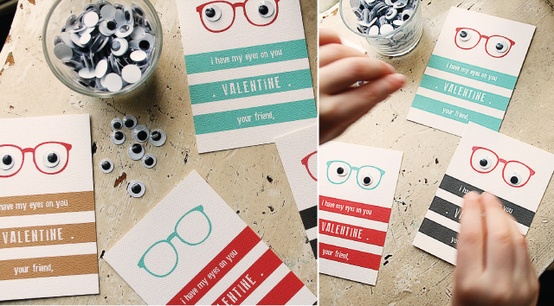 Bubbling with Excitement |Simply Modern Mom
Dropping Down Paging Supermom
Whistle Kisses |At Second Street
Heart Racer |PaperAndPip Etsy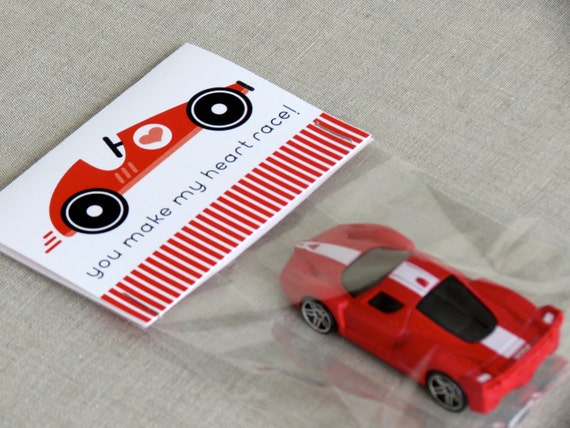 Make My Heart Glow |Living Loving Learning Naturally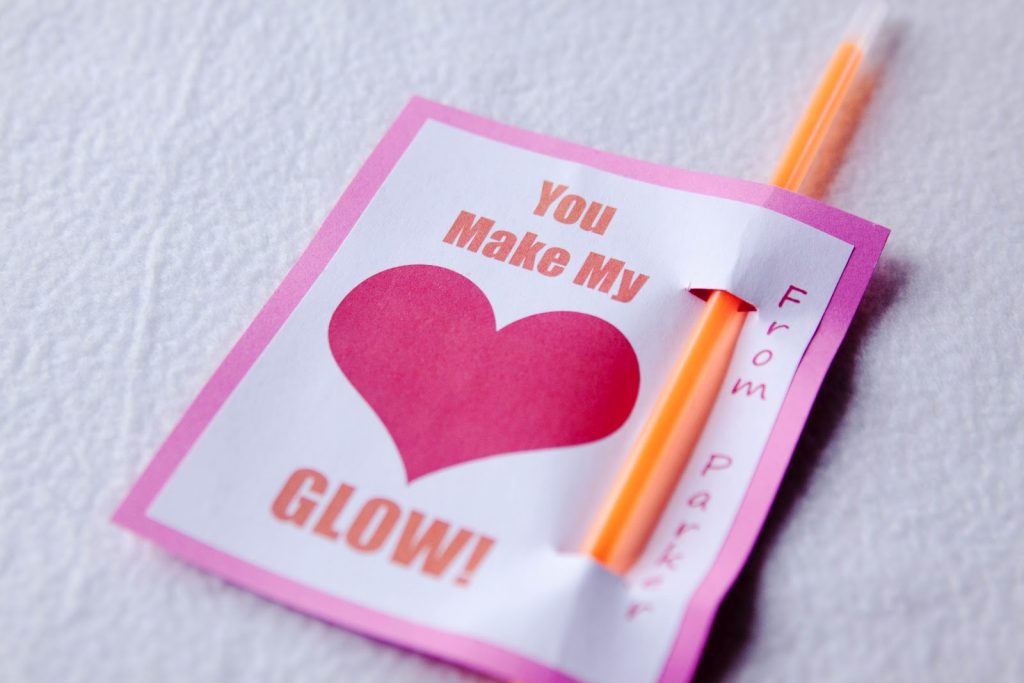 Pencil Arrow |Sweet Muffin Suite
Plane Awesome |A Little Tipsy
You Rule |Thompson and Spring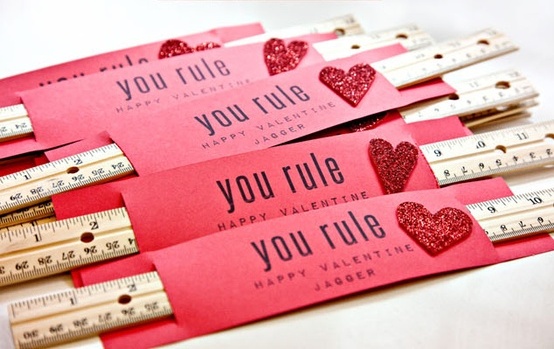 Star Wars |Cinnaberry Suite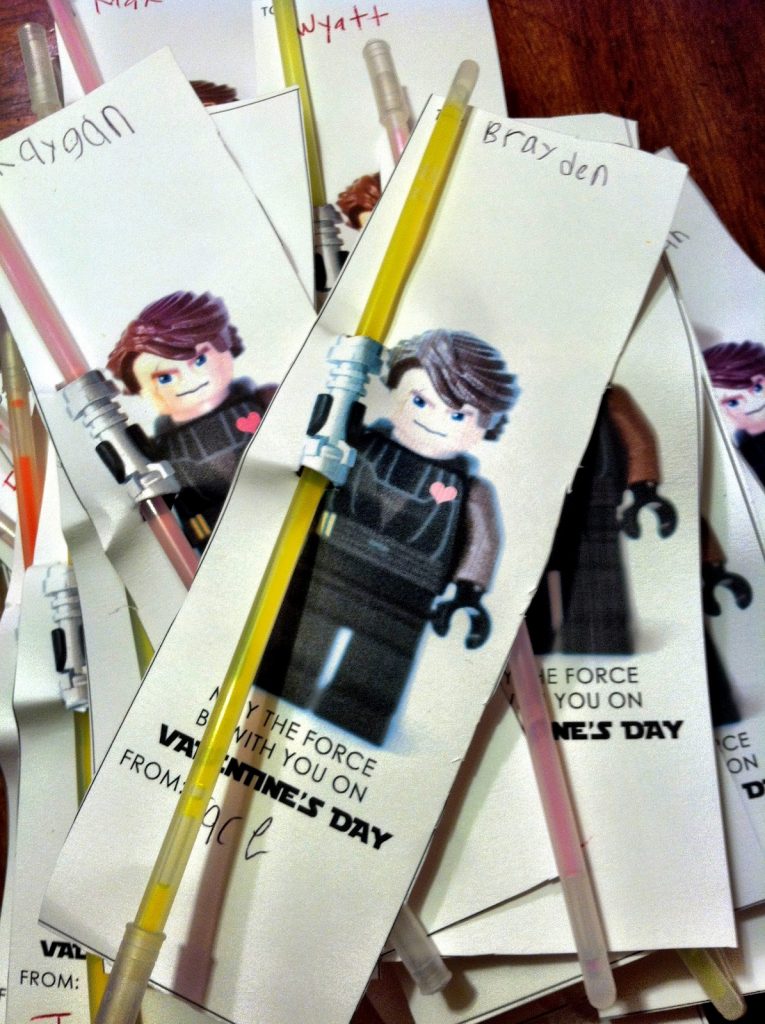 Blown Away |Dukes and Dutchesses
Burst |Armelle
You Rock |Little Loveables
Wild For You |Design Mom
Have a ball |Dandee
Bookmarks |Little Lovelies via 30 Handmade Days
It's a Stick Up |My Crazy Life as a Farmers Wife
4 additional ideas with printables |Prudent Baby
Click HERE for all our Valentine's Day ideas!  We have all these and more on our Pinterest board too!
See you Monday with an easy Valentine's Day home decor idea, whoot!