diy Santa-inspired wreath
There's a lot of give and take with DIY'ing in my house while raising littles. My colorful craft room is actually the family art room in my house by day and my professional studio by night. It is important to me to create with them so I'm always trying to find ways to decorate with fun pieces yet something I still consider chic, like our DIY Santa-inspired holiday wreath. Similar our DIY Holiday Card Holder, this frame is currently housing my incoming Christmas cards and I love it paired with this simple wreath!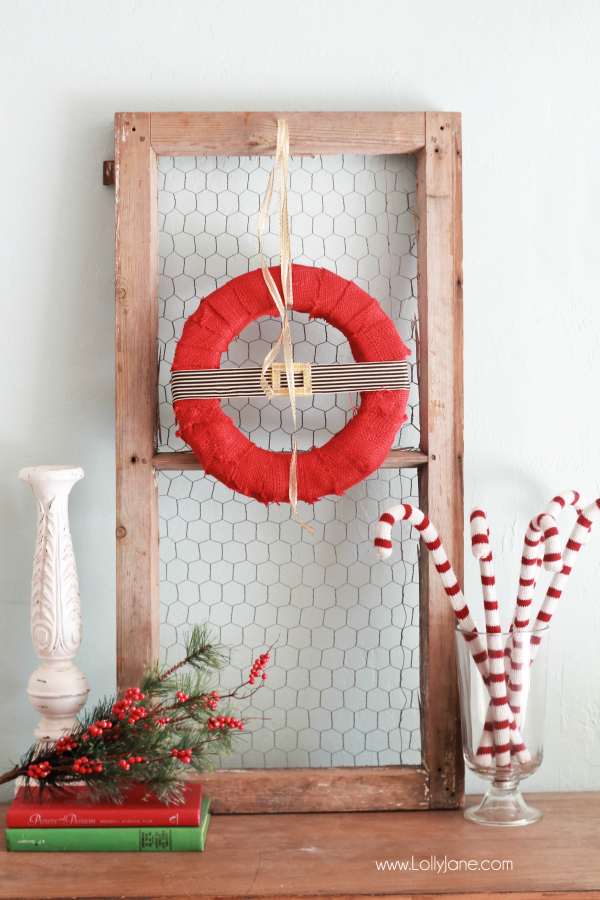 Before I give you the how-to, today's post doubles as a blog hop! Yay! We are excited to team up with 20 other bloggers for a Christmas Blog Round-Robin "Home for the Holidays."
Each blogger is sharing a Christmasy post, something fun, festive or delicious for the holidays! You will see DIY's, recipes, crafts, printables or decorating ideas. It's an easy and super FUN Round-Robin… after reading our tutorial, click on the link below it to see the NEXT blogger in this hop! Repeat with the other blogs until you reach the end and you'll have seen 20 darling Christmas ideas! Enjoy!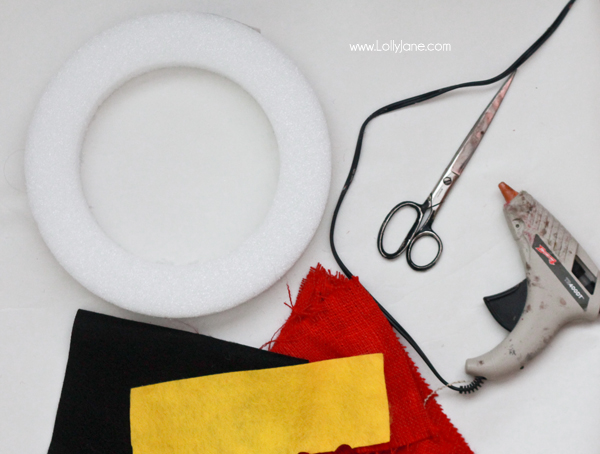 To make your own you'll need the following:
Wreath form of your choice
Black, gold + red scrap fabric (less than 1/2 yard each)
Black + white striped ribbon, gold ribbon to fit wreath
Scissors
Thumbtacks
Hot glue

Making this was a snap!
Cut red fabric (we used burlap) into 3×8″ each.
Thumbtack red fabric onto wreath and start wrapping.
No need to press a tack into each strip but just keep wrapping over the end piece until the wreath is covered then tack last piece onto wreath form.
Dab hot glue onto the back of the ribbon and press onto the back of the wreath.
Pull over the front of the wreath and secure with another dab of hot glue.
Cut out a "buckle" from gold fabric, (we used felt.)
Cut shimmery gold ribbon to fit over "buckle", dab more glue and cover the gold felt.
Loop ribbon around wreath and hang!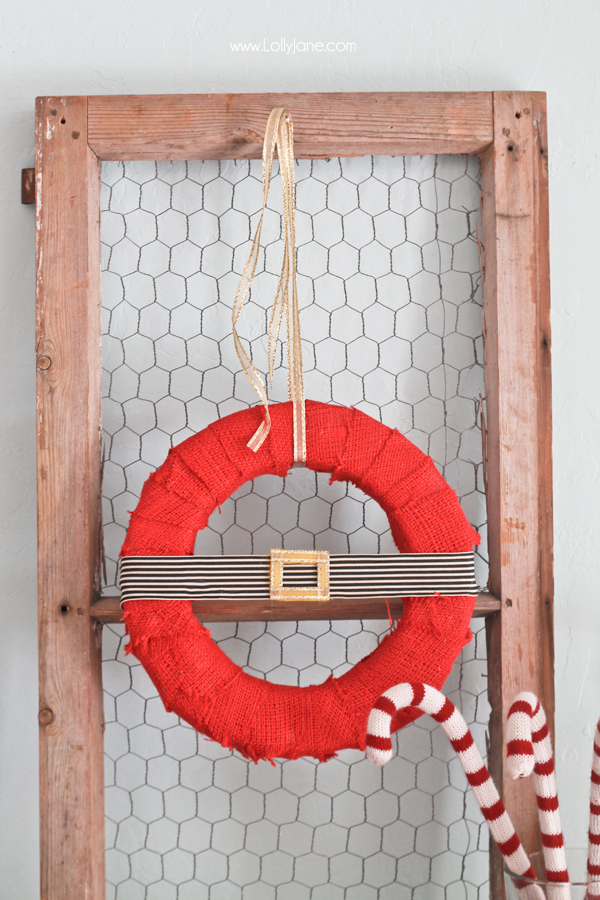 We would definitely recommend the colored burlap as it leaves the pretty frayed edges, which we love!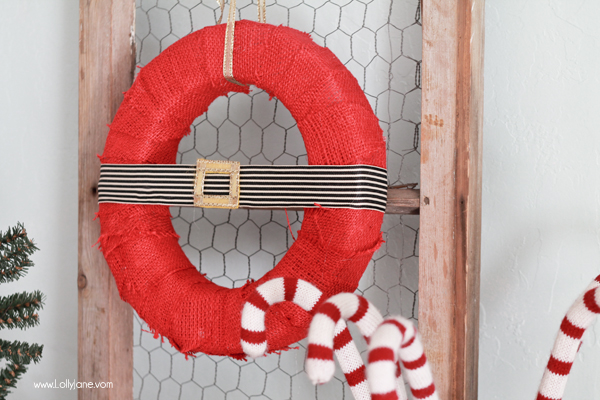 Over all this was about a 1-hour project from start to finish, perfect for the busy crafters schedule!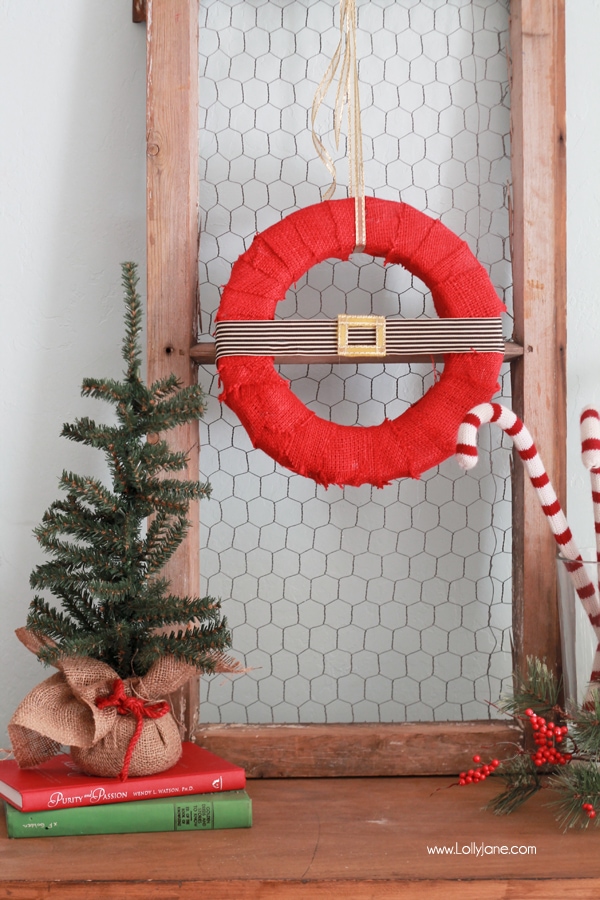 Check out more easy holiday decor like our DIY Christmas Card Display Holder, Paper Wrapped Christmas Trees or our Merry + Bright Antler Pallet Art: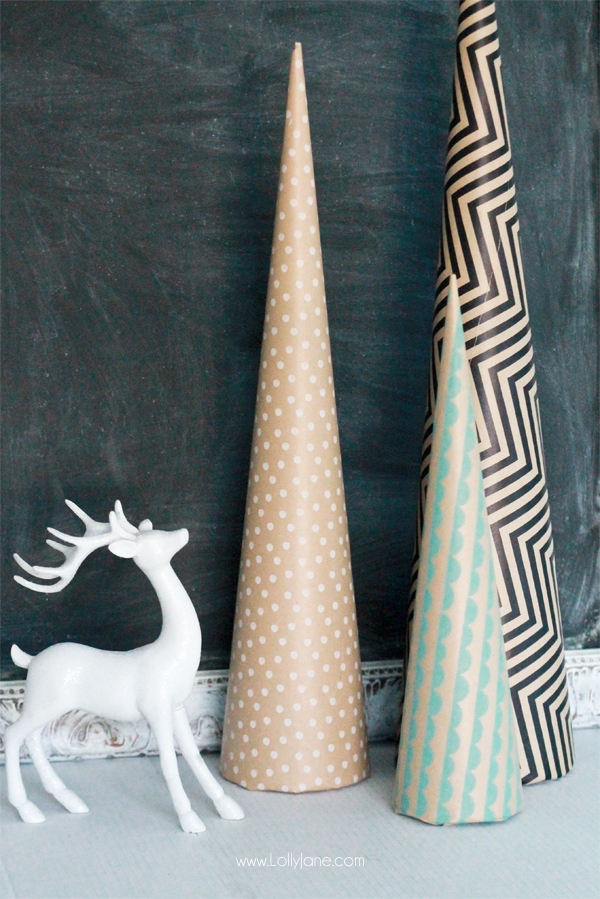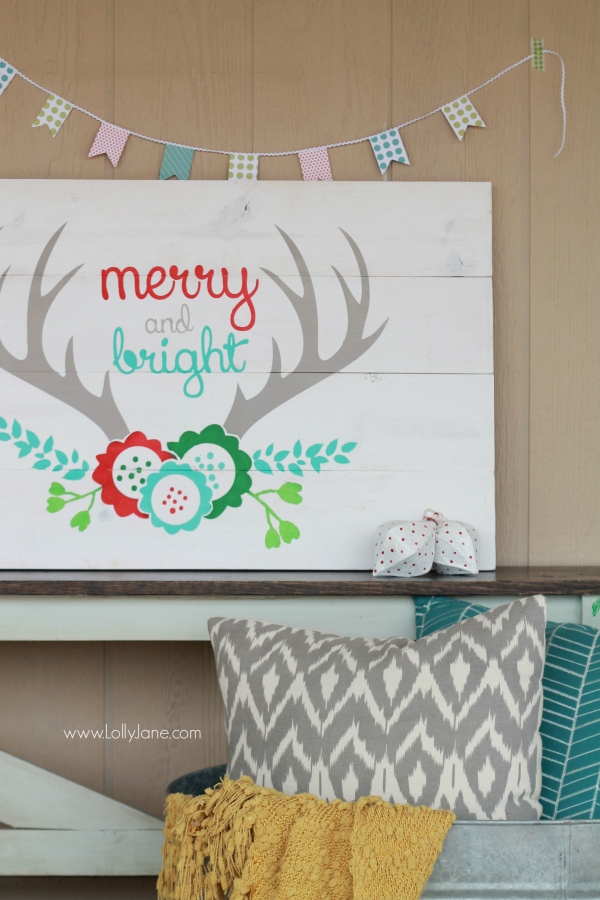 Also visit How to Decorate a Christmas Tree in 7 easy steps! Now to start the hop, visit Frog Prince Paperie! Have fun! (: