paper wrapped Christmas trees
Christmas is coming, Christmas is coming!! We're gearing up for for the big day by busting out our Christmas decor this weekend. As part of Make It Fun®'s creative holiday team, we were shipped different sizes of cones. You know how much we love foam cones! These paper wrapped Christmas trees would be a fun addition to your holiday decor. They're neutral enough to match any decor and with it being wrapped in inexpensive paper, you could do your own paper pattern preference (say that 3 x's fast, lol)! We originally shared this on Jen's fun holiday series and since we are all about easy holiday decor, we know you'll love these too!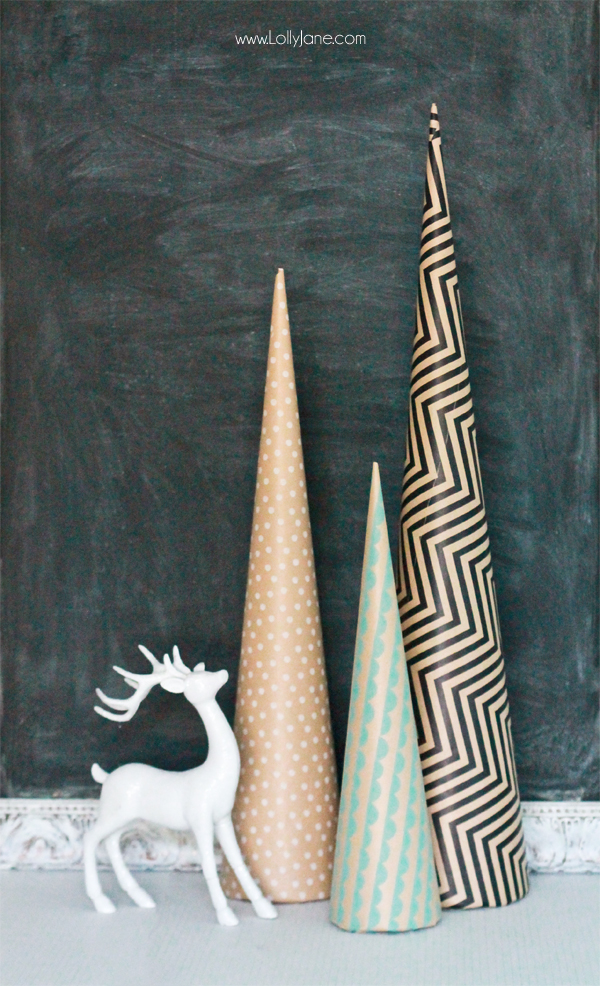 For this project, you may need to make a quick trip to the craft store for the cones but probably have everything else in your craft stash.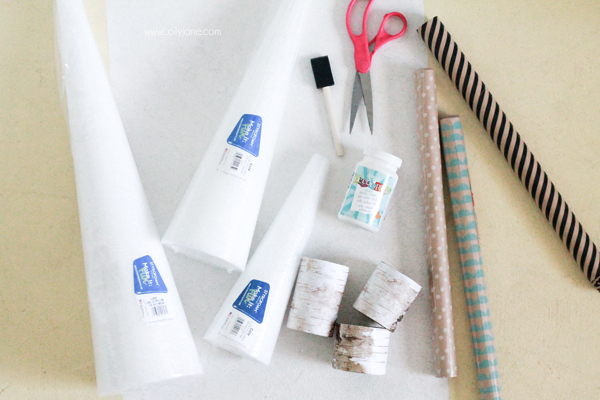 Supplies:
Directions:
1. Form a cone with your paper and, while pinching the top closed, insert cone into paper cone, (note: leave plastic on cone so foam can adhere to the decoupage.) Roll foam cone until it's completely covered with paper then trim bottom, leaving 1-2″ trim.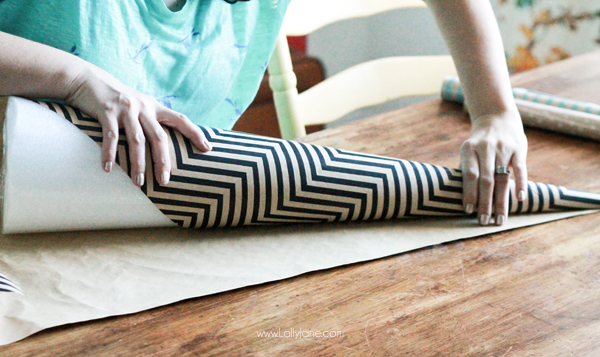 2. Partially unroll the paper from the cone and using a foam brush, decoupage the wrapping paper closed. Lightly seal seam with decoupage.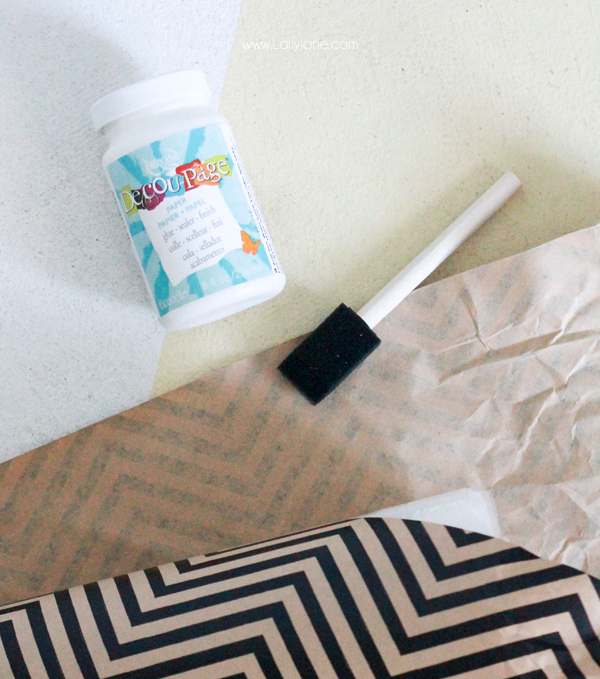 3. Fold the edge of the wrapping paper under the cone and pushed deep into the styrofoam with pins. Once complete, repeat 2x with remaining cones.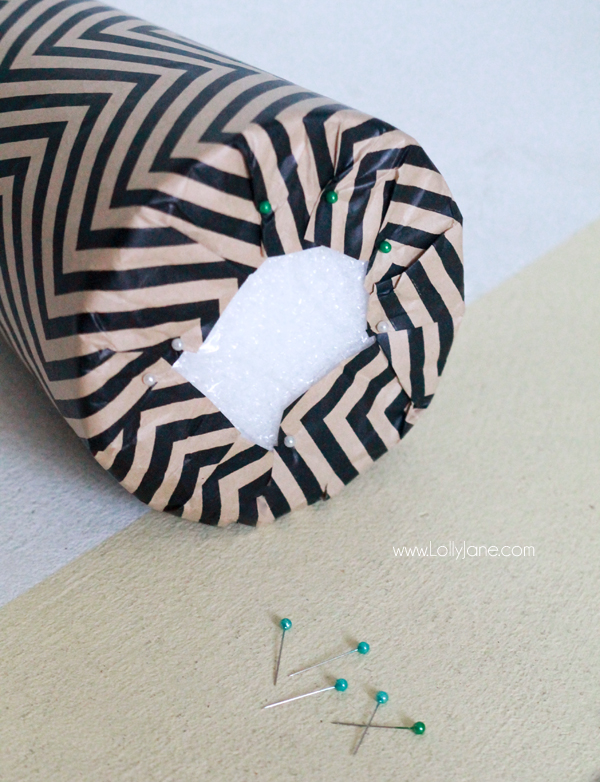 Viola! Easy holiday decor that can be left up for the winter months as it's not red and green, sweet!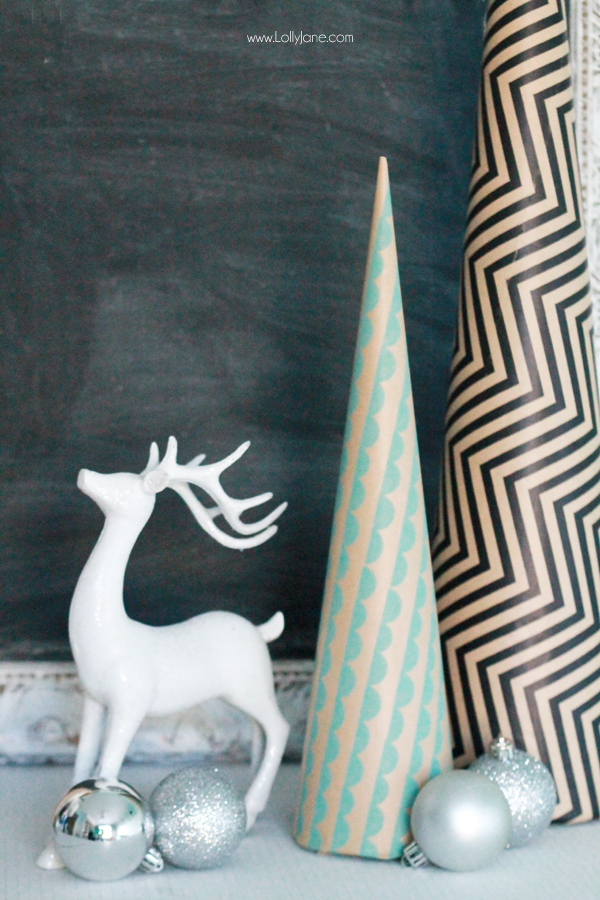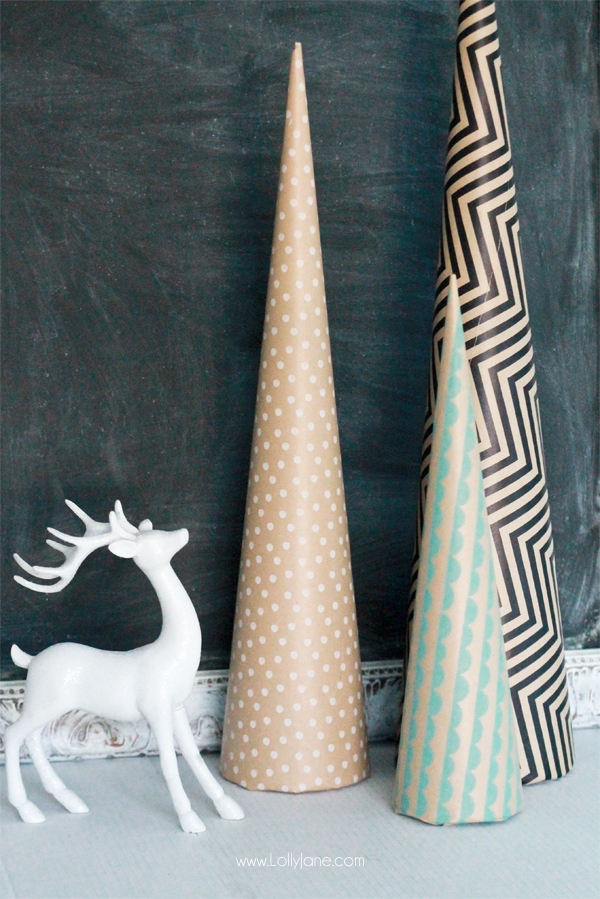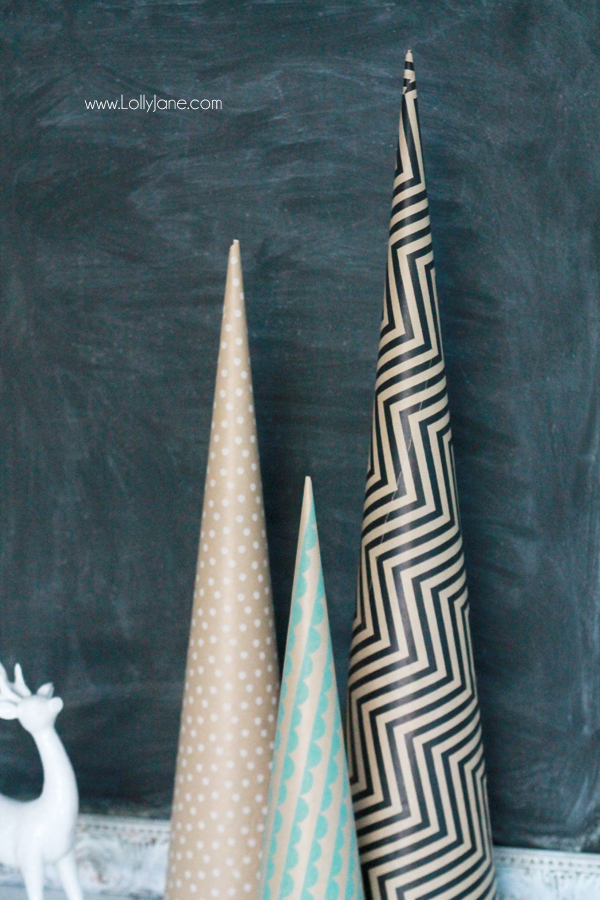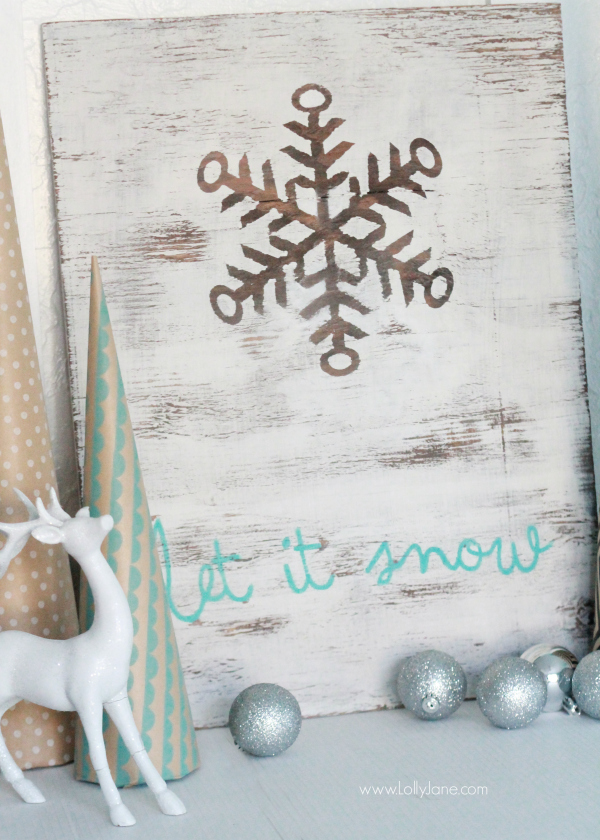 It looks cute paired with our Let it Snow sign, doesn't it (: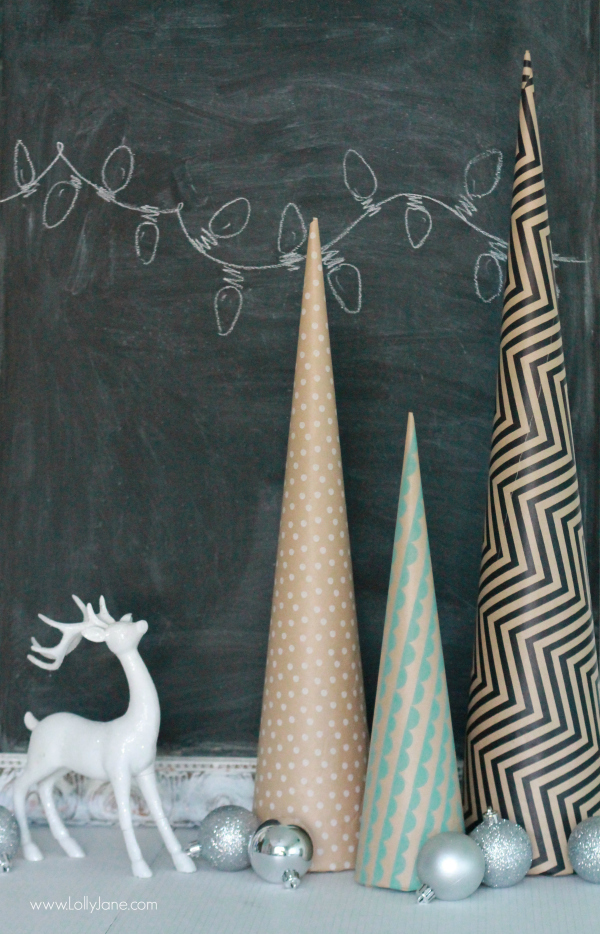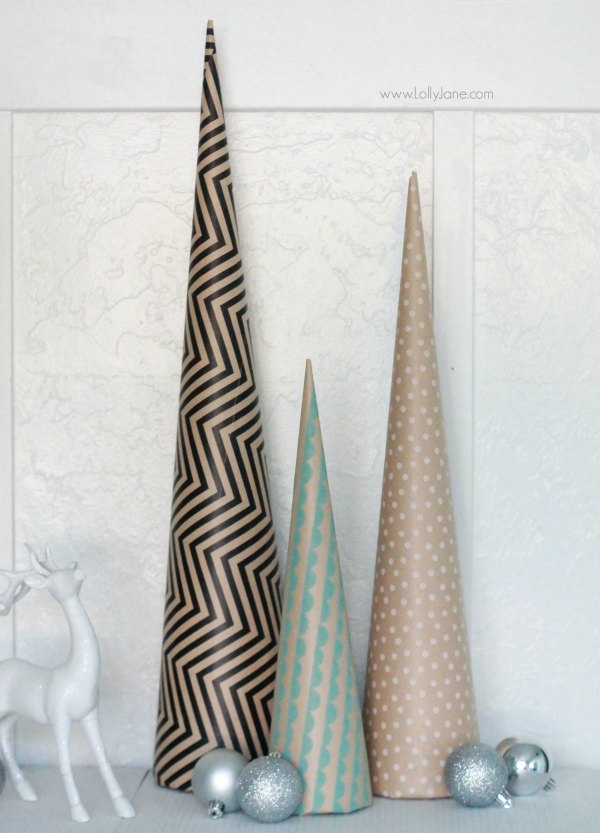 Check out our Pinterest, Instagram or Facebook for more sneak peeks of upcoming projects or to see the latest style trends like our Felt Scalloped Winter Trees,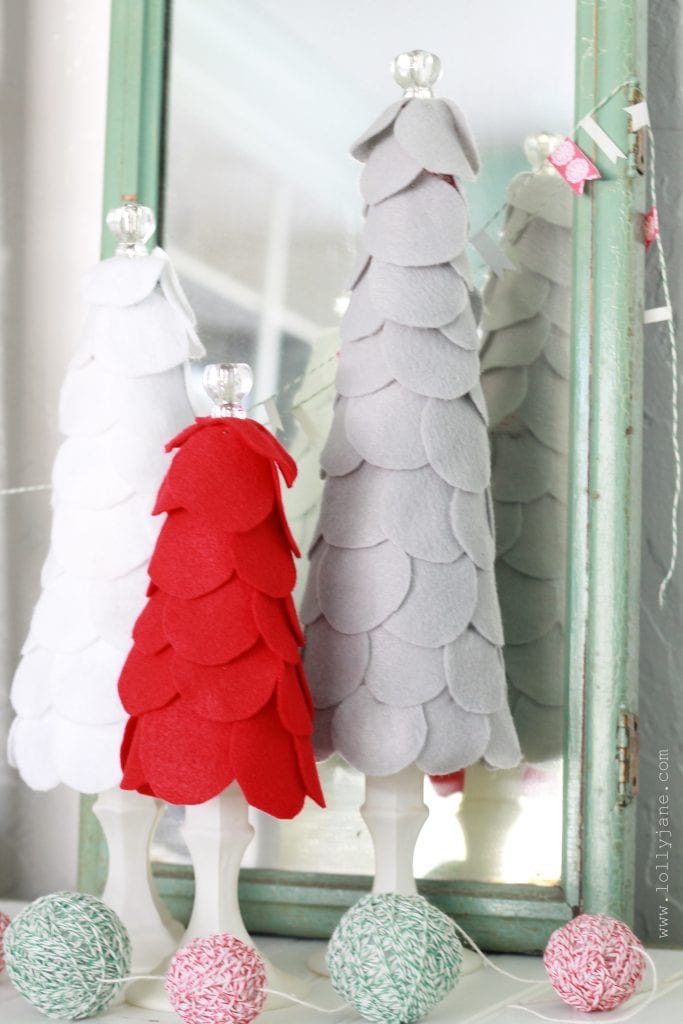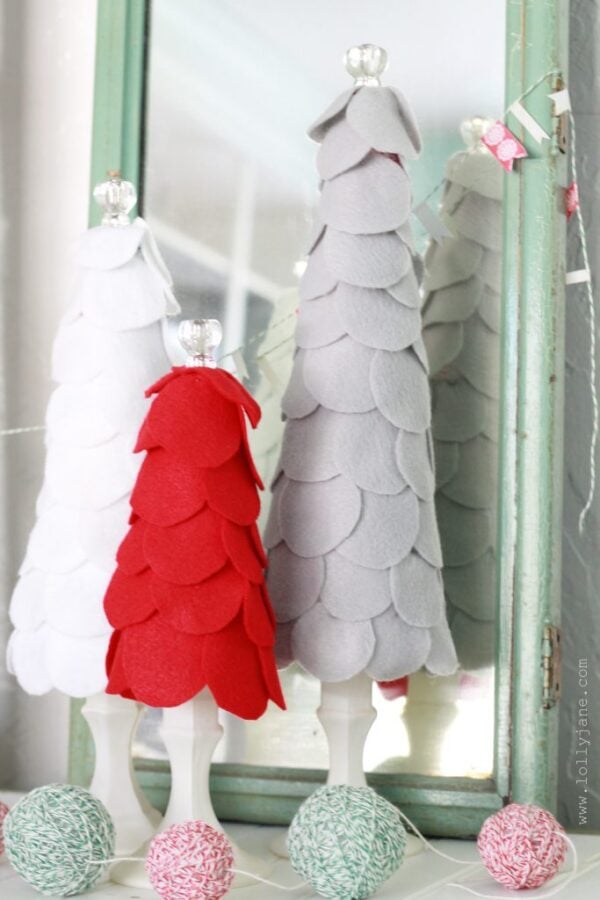 our Yarn Wrapped Trees,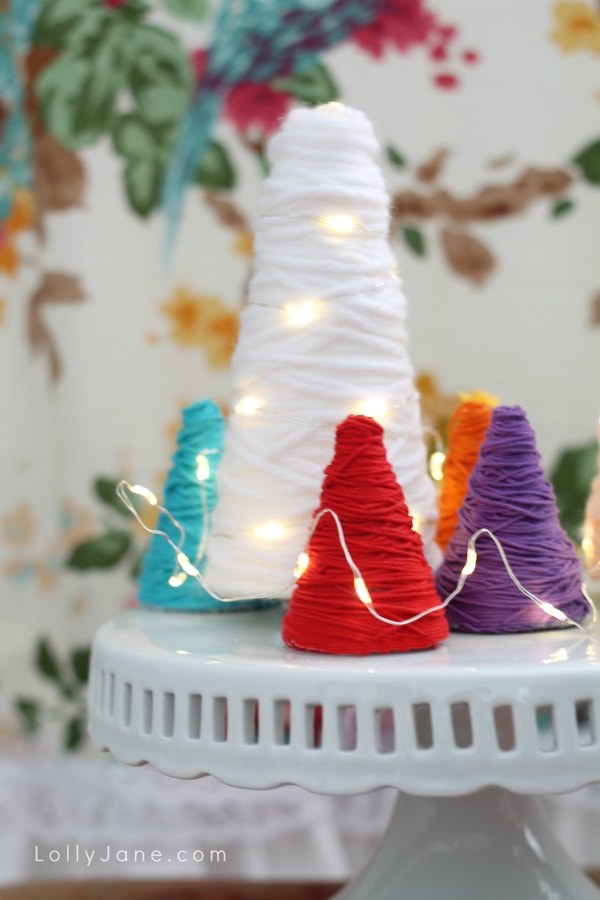 an easy Paint Stick Snowflake,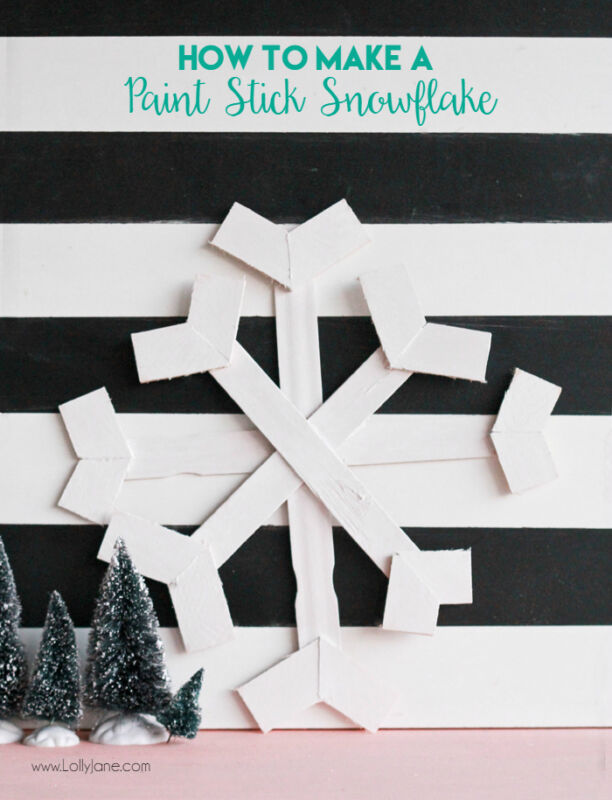 our Birch Wood Tin Can Planters,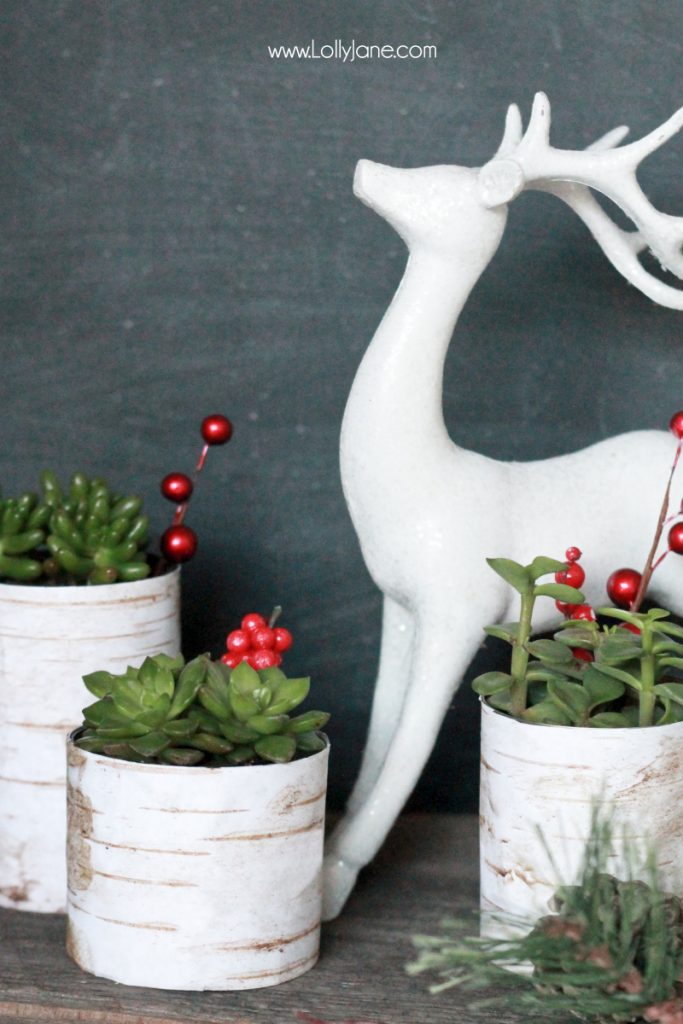 and our Glittered Antler Reindeer sign. Plus lots more!