Modern color block coasters
As Mother's Day is approaching, we've been thinking about handmade gift ideas. Awhile back as a guest post, we shared these pretty, modern color block cork coasters. If you follow our blog at all, you'll know that modern decor is a bit out of the norm to us, as we typically lean toward distressed and farmhouse style. But since color block is all the rage right now, we thought why not? They're functional, colorful and would make a great handmade gift!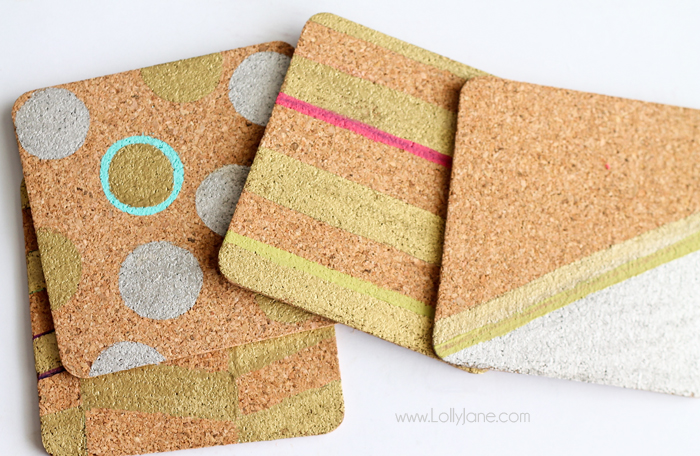 While shopping at Joann's craft store, we spied a pack of 4 x 4″ cork coasters for only $1.99. We knew it'd be an easy project to spruce up so we used our half off coupon and threw 'em in the cart.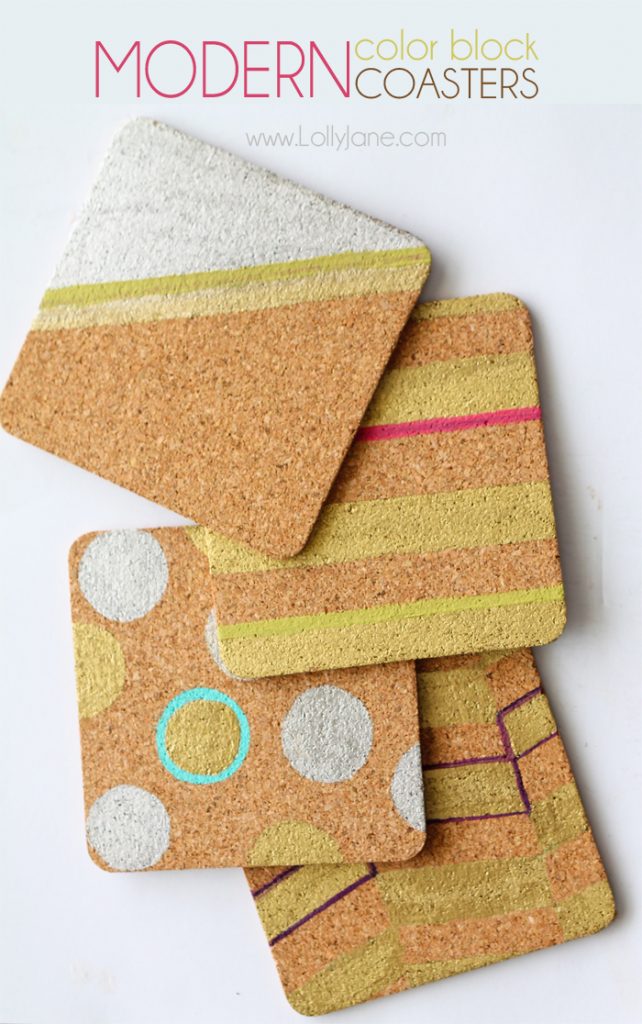 Leftover from our pretty gilded pumpkins, we used Martha Stewart's silver and brass liquid gilding plus a little painters tape to turn these standard cork pieces into modern coasters in no time at all! Stinkin easy.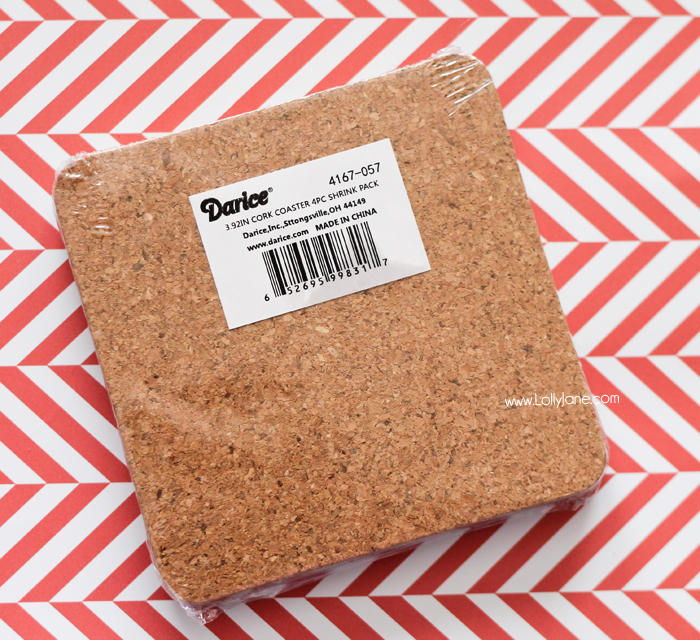 Fast directions:
Tape off designs. (Stripes, Herringbone, Polka Dots and Side stripe.)
Brush on gilding.
Embellish with bright acrylic paints in modern colors.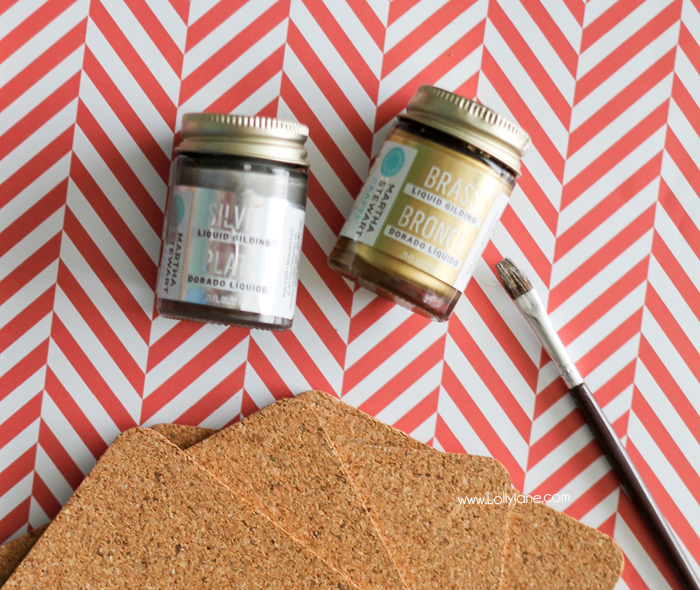 Get a little creative and you can whip up some modern color block coasters in less than an hour. Best part is that you can add as much color or gilding as your style desires! 🙂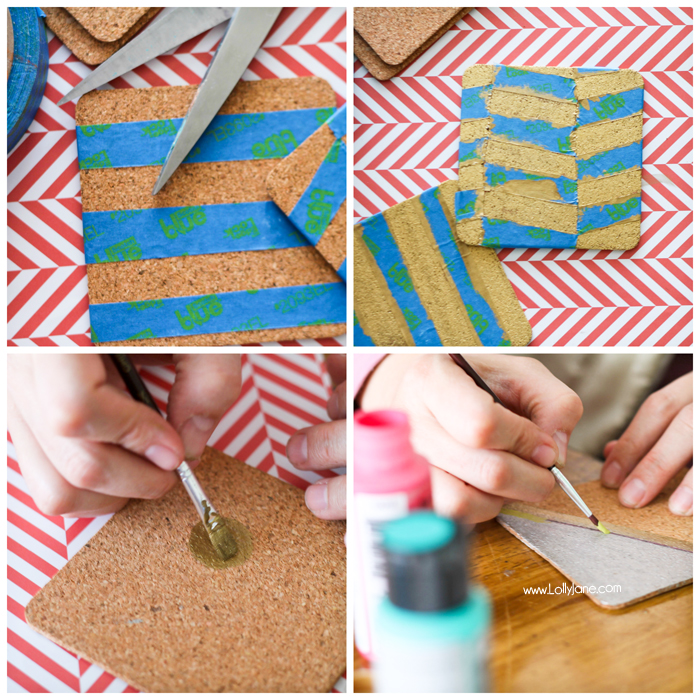 See how fun this cute set up is wrapped in bakers twine?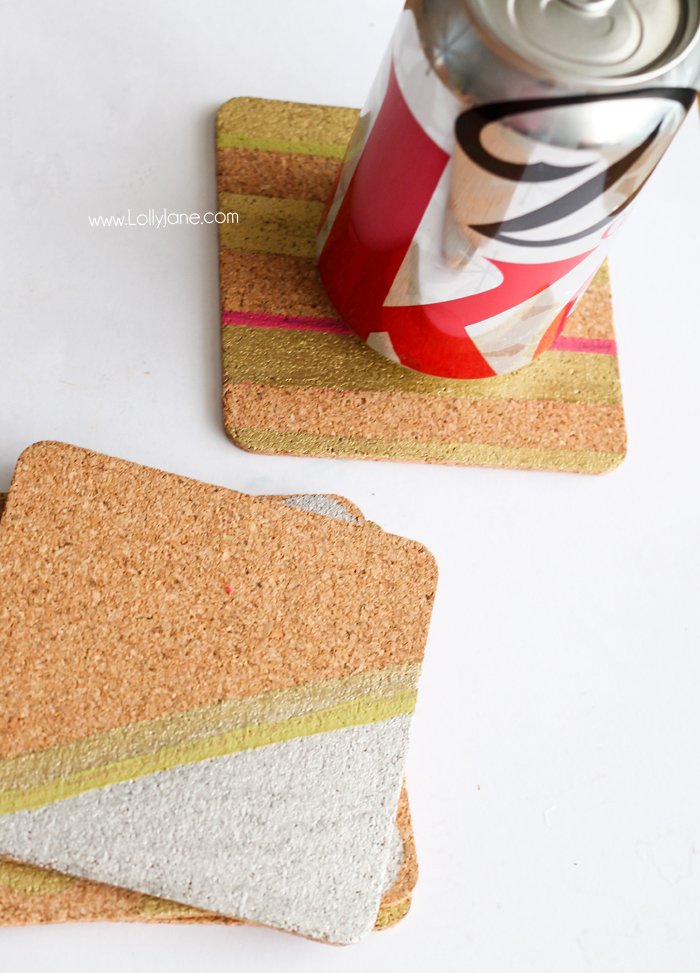 Talk about a custom, inexpensive gift!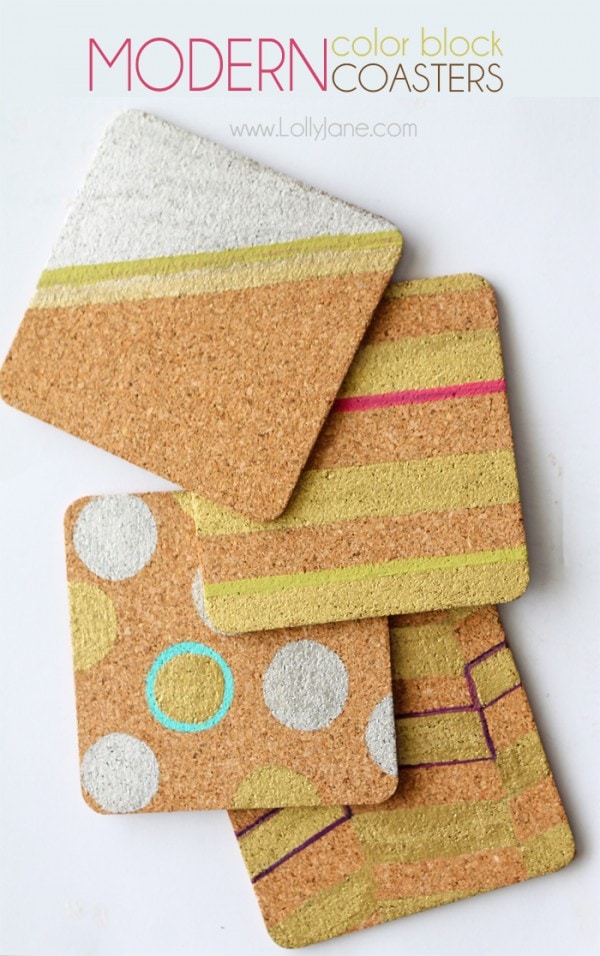 Be sure to pop by our blog, Facebook, Pinterest or Insta to keep up with our latest and greatest! And if you like THIS post, be sure to keep up with all of our handmade DIY ideas like our fingerprint clay keychain,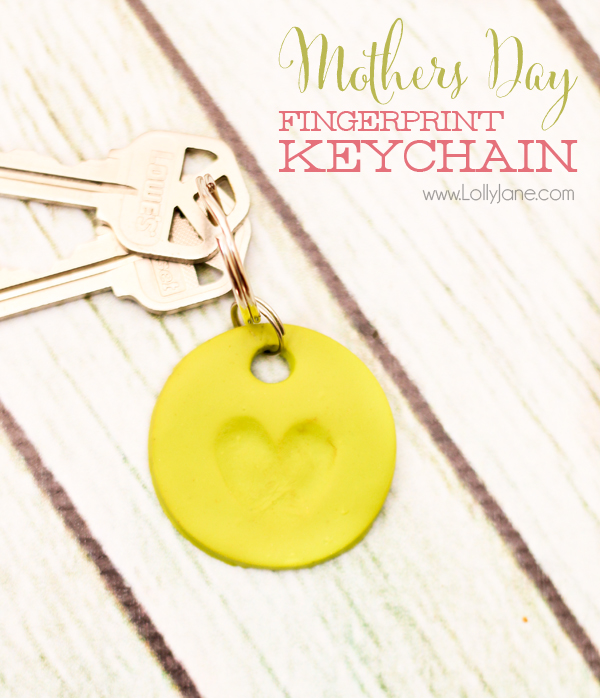 and our easy embroidery hoop spheres!