colorful white Christmas tree decor
We love decorating for Christmas and we lovely love love our craft room so… we decided to put a tree in there! As if the colorful space wasn't playful enough, our new white Christmas tree fits the room perfectly and is oh-so-cute!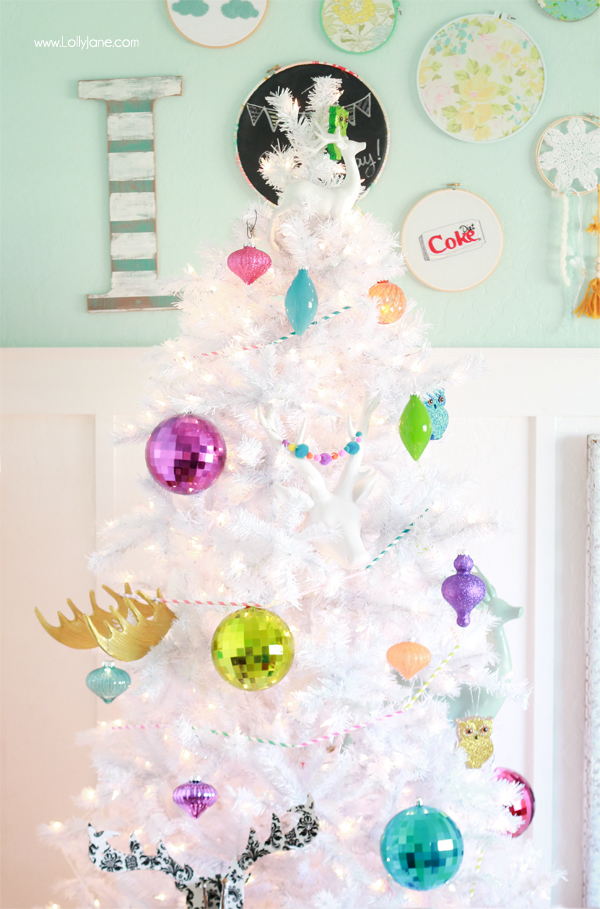 We're playing along with Treetopia.Com and having you guess WHICH gorgeous white tree is ours… simply leave a comment guessing which specific tree this is from their white tree line and be entered in a raffle to win a $100 credit. Soooo fun! (: We've never owned a white tree before but Kristi is now dying to have one in her house next year, too. They. Are. Gorg!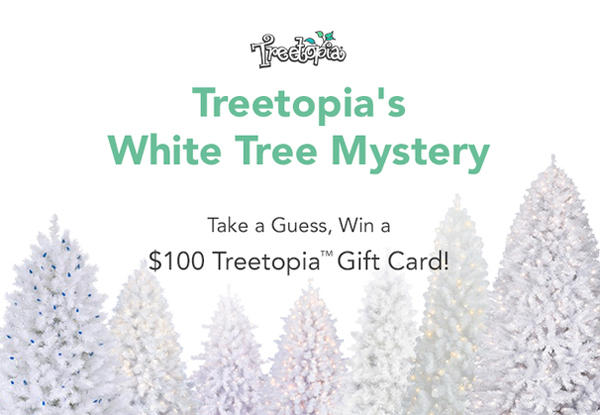 (And because we love ya, here's a little peek at our bare tree… maybe this will be easier for you to guess which one it is!)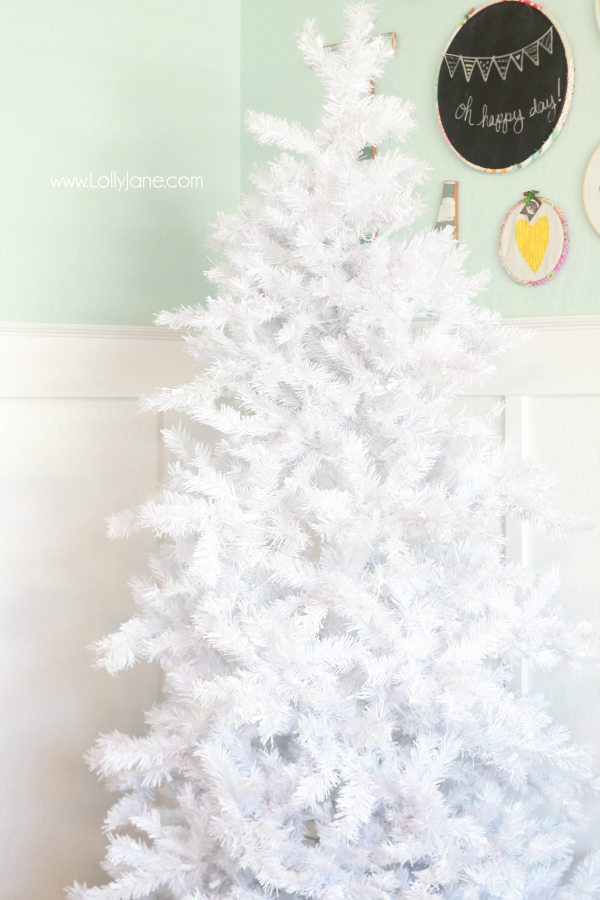 Aaaand here it is all dolled up in Target's colorful ornaments, every deer/reindeer we own (we are antler crazy!) and a simple paper straw garland. On our sneak peek on Instagram, one of our readers suggested cutting them in shorter pieces so they would lay against the tree better; we love that idea and we will do that next year for sure! Also visit how to decorate a Christmas tree in 7 easy steps.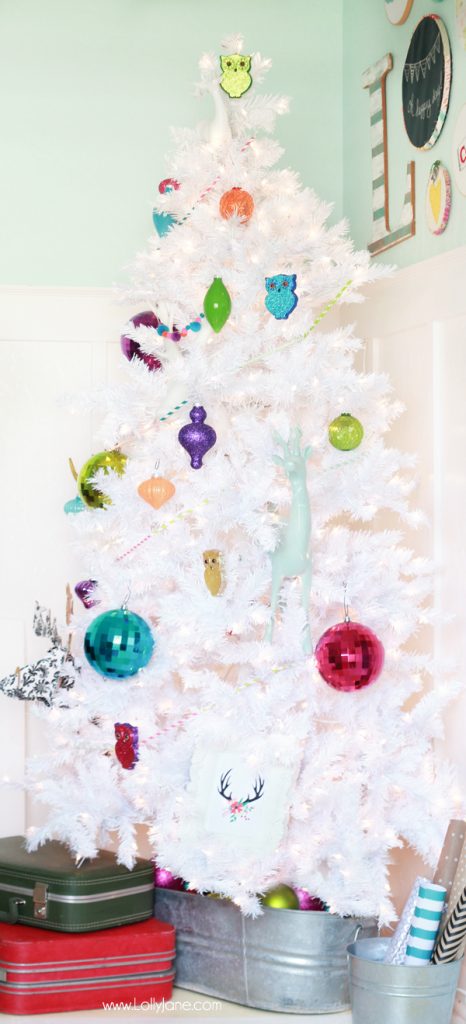 Here's a closer peek: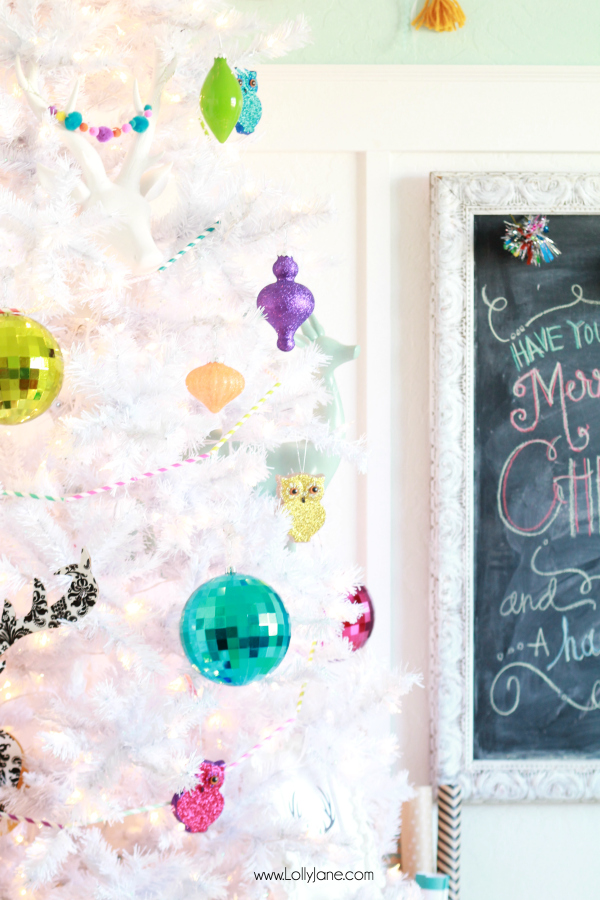 We went a little crazy with the colored chalk this year but it is so cheery we had to leave it!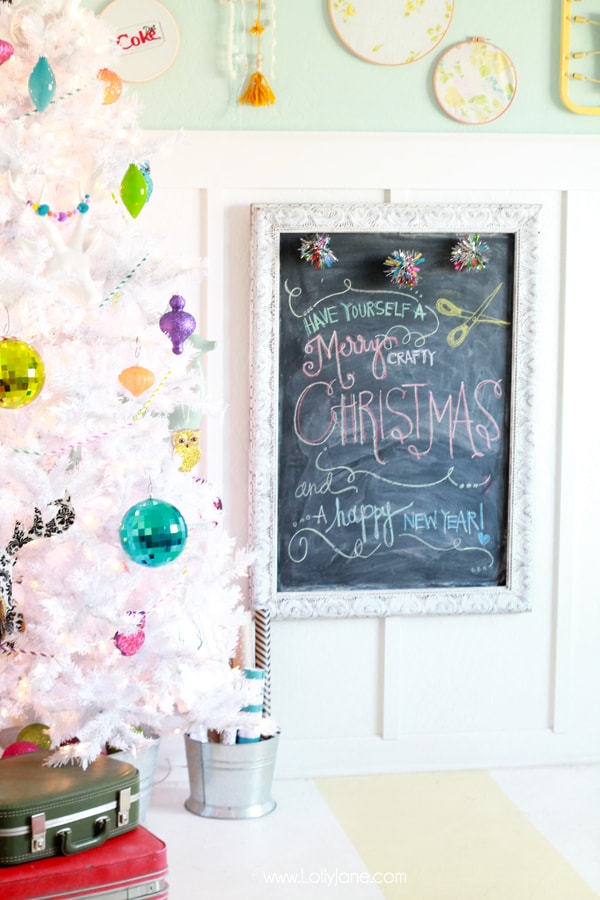 We added a pom pom garland to the deer head to add more color to this pretty white tree. We LOVE how the colors pop against it!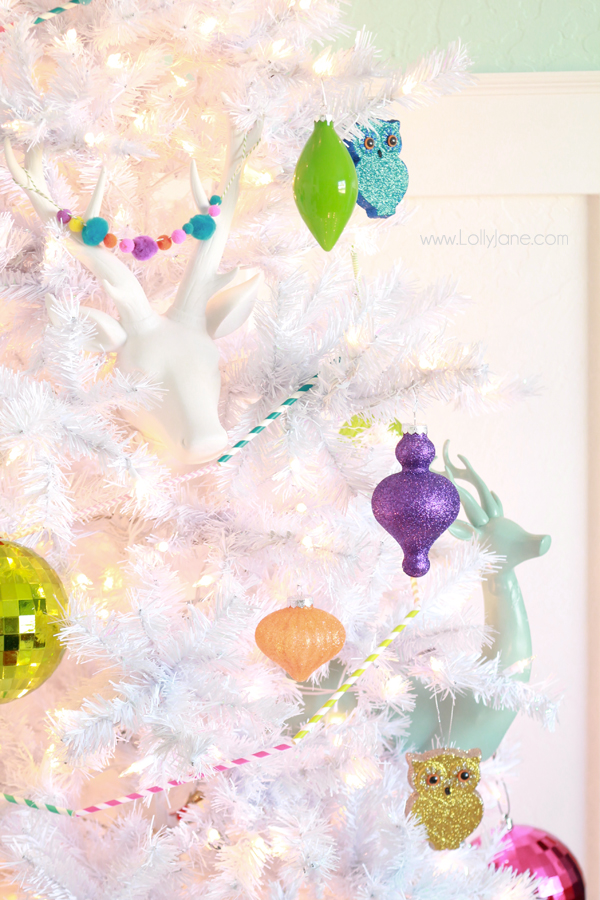 Here's the other side of our fun craft room. our embroidery hoop wall art, yellow crib spring to bulletin board + the details on the chalkboard: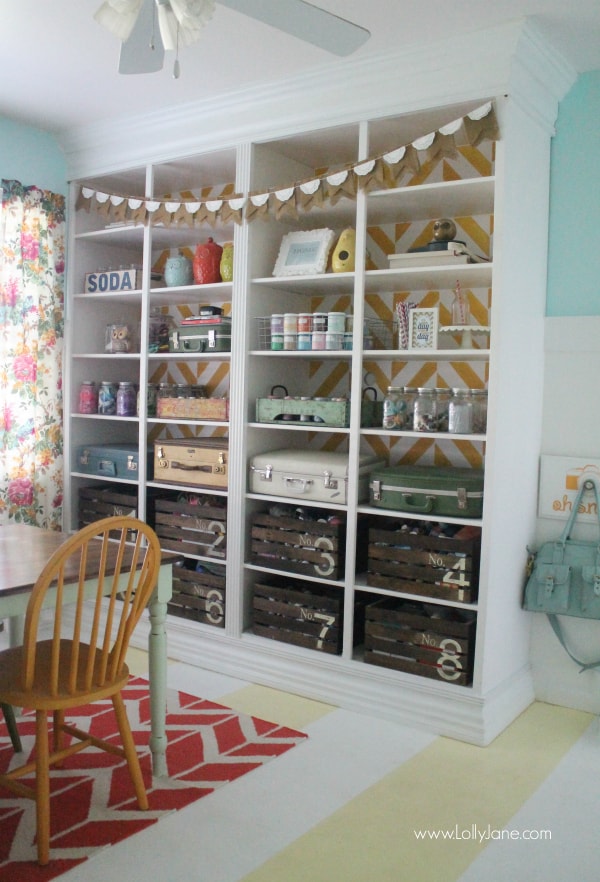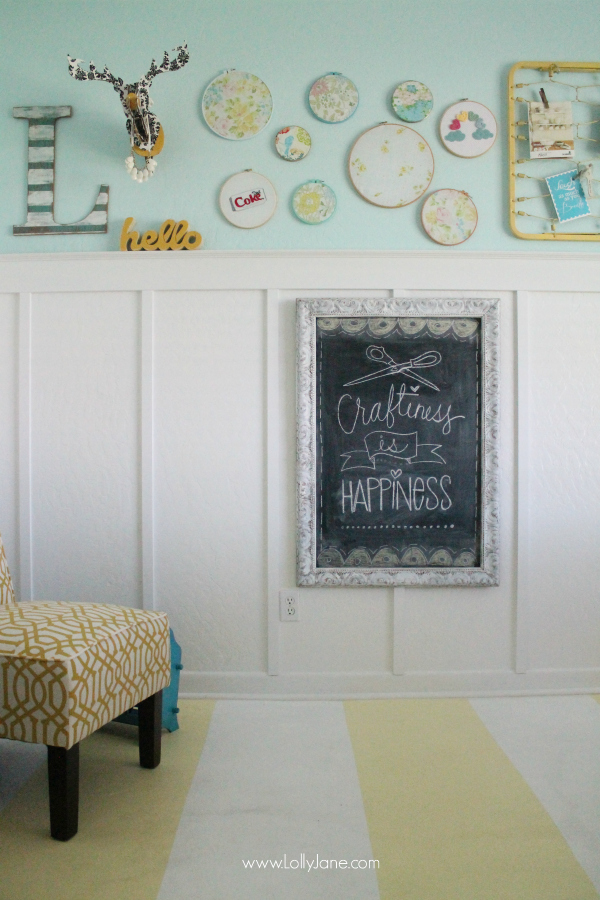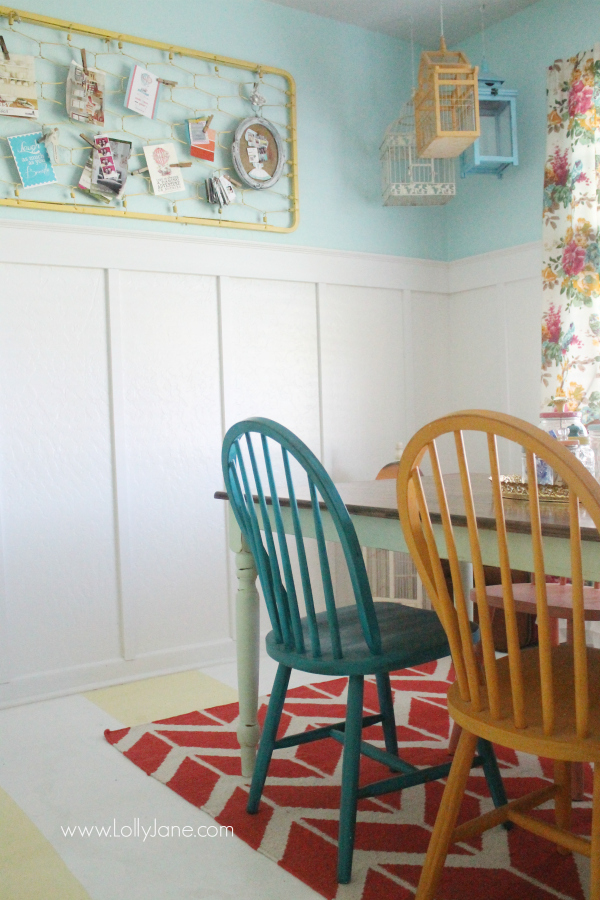 We'd love to know, are you a traditional Christmas tree person or do you have a white tree?