How to Decorate a Christmas Tiered Tray
Consider transitional decor when decorating for the holidays to last from Christmas until New Years. Here's how to decorate a Christmas tiered tray then swap reds for whites to last all winter long.
With the business of the holidays, my husband's K9 Unit decided to put off their annual Christmas party until the second week of January. It's non-traditional but it's kind of nice to take the pressure off and not worry about decorating every nook and cranny just for a party. We've been in construction mode anyway with the new french dutch doors being installed so we're not holiday ready this year.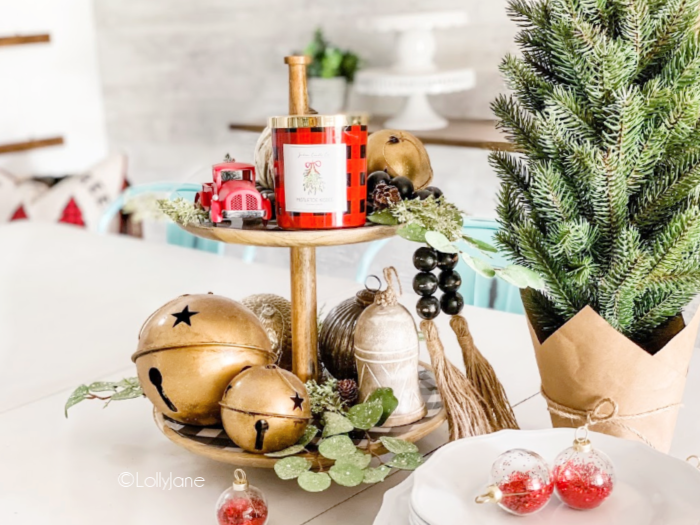 Transitioning Christmas into New Years' decor can be a challenge. It's always sad to see your twinkly holiday decor get packed away but what if you could keep it out a little longer? Instead of using your traditional reds and greens, consider golds and muted tones to sneak your same decor into the new year.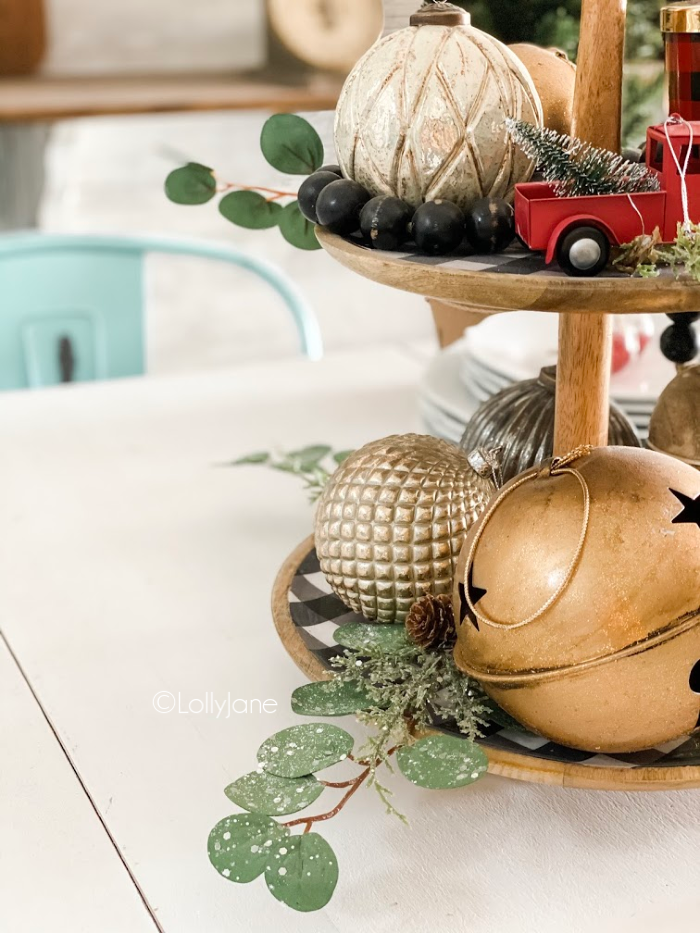 An easy way to do just that is with this darling buffalo check 2-tier tray. It's the perfect size to hold lots of pretty decor or yummy treats for a New Year get-together. We put together this festive table centerpiece with the help of Kirklands, there's always something new over there. We love their large selection of on-trend goods to get the high-end look for less!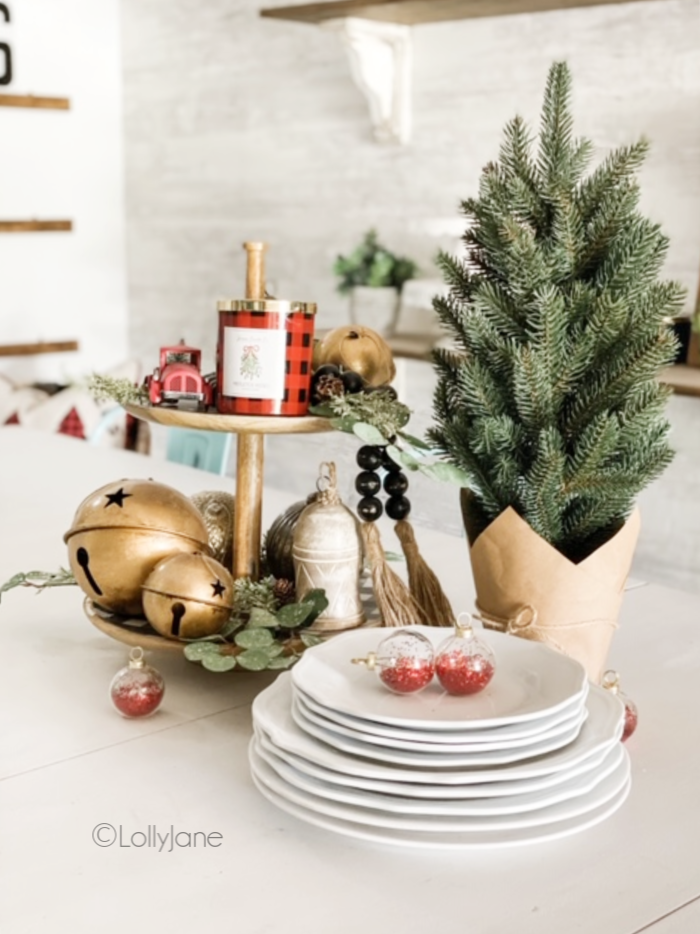 How to Decorate a Christmas Tiered Tray
Start with your larger pieces first. In this case, I placed the bigger gold bell on the bottom and filled it in with the smaller ornaments.
I wanted the yummy candle on top so I could burn it but also create a pop of color so I set that on there and then filled it in with more ornaments. Isn't the vintage truck too cute?
Tip: Use ornaments as decor, you can always snip the string!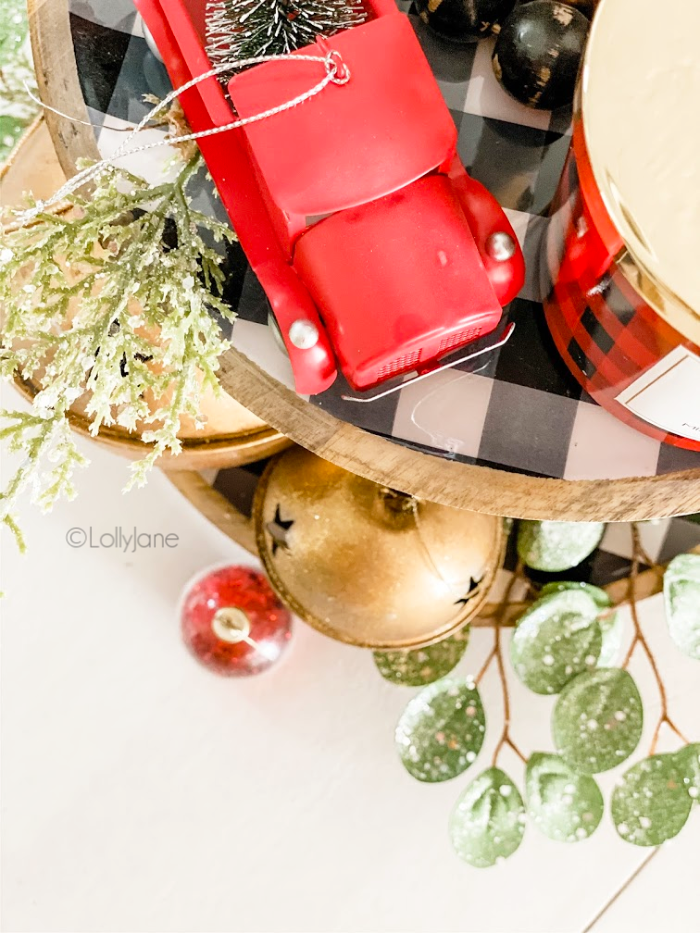 If you don't want the Christmas vibe, swap the truck and red candle for gold or white pieces. (The cute red glitter name holders also come in gold, so pretty!) If you have room, beads are a pretty accent to add to your tray!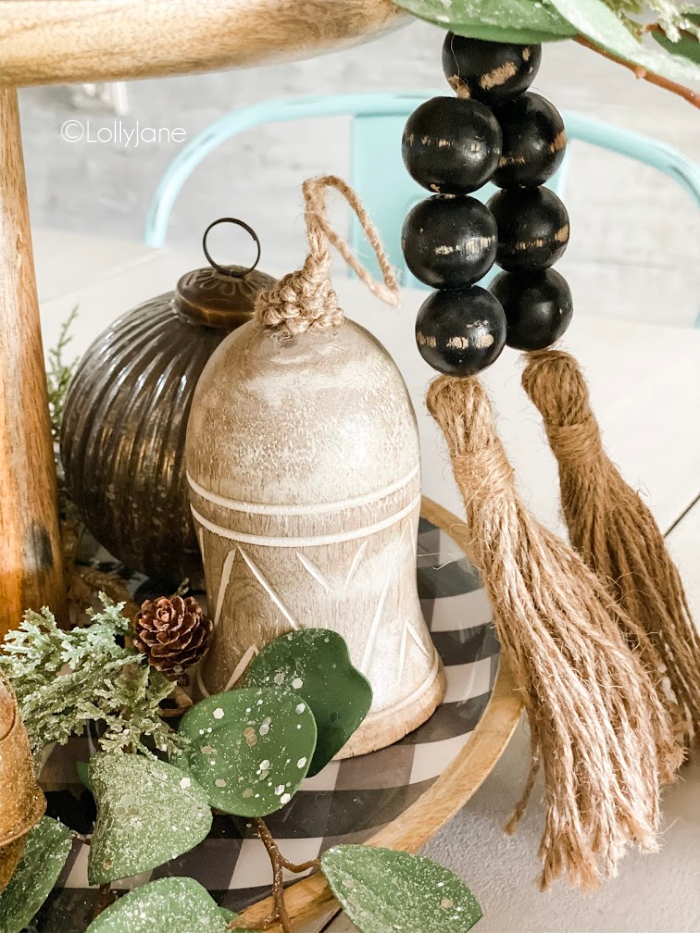 The last step is to tuck greenery into any "holes". We adore the eucalyptus and cedar picks, they're so gorgeous for this project but also a year-round decor.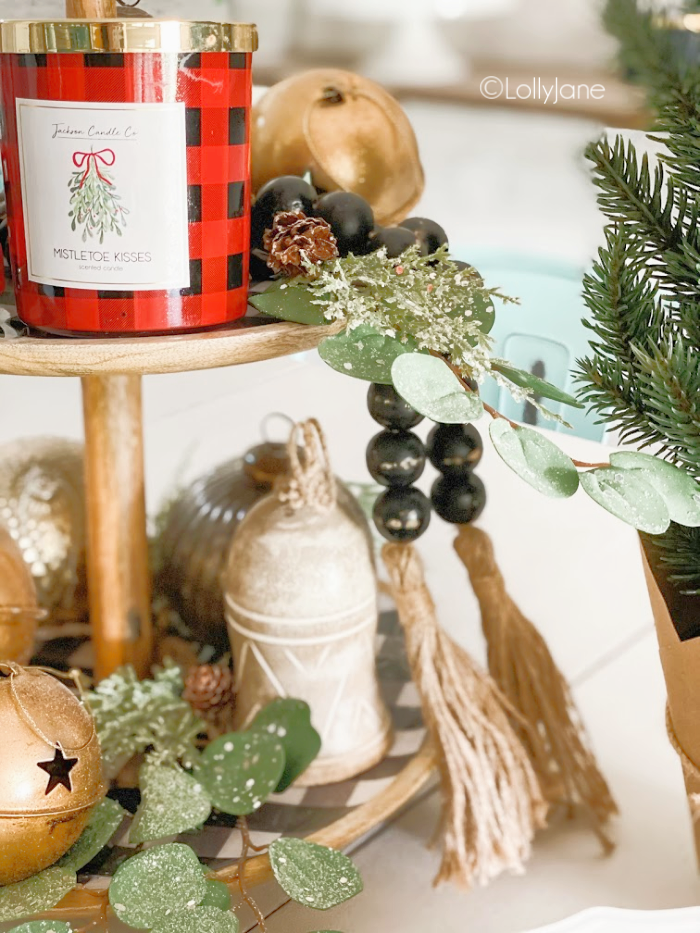 To decorate your very own Christmas tiered tray, grab these supplies at your local Kirklands or order online!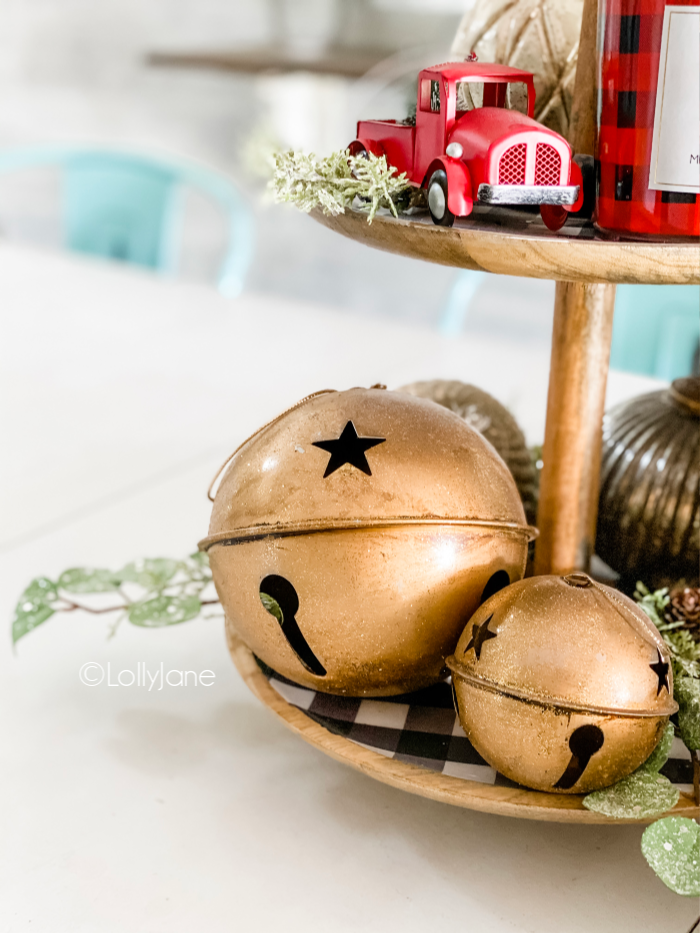 If you liked this tutorial on how to decorate a Christmas tiered tray, be sure to check out more of our easy holiday decorating ideas!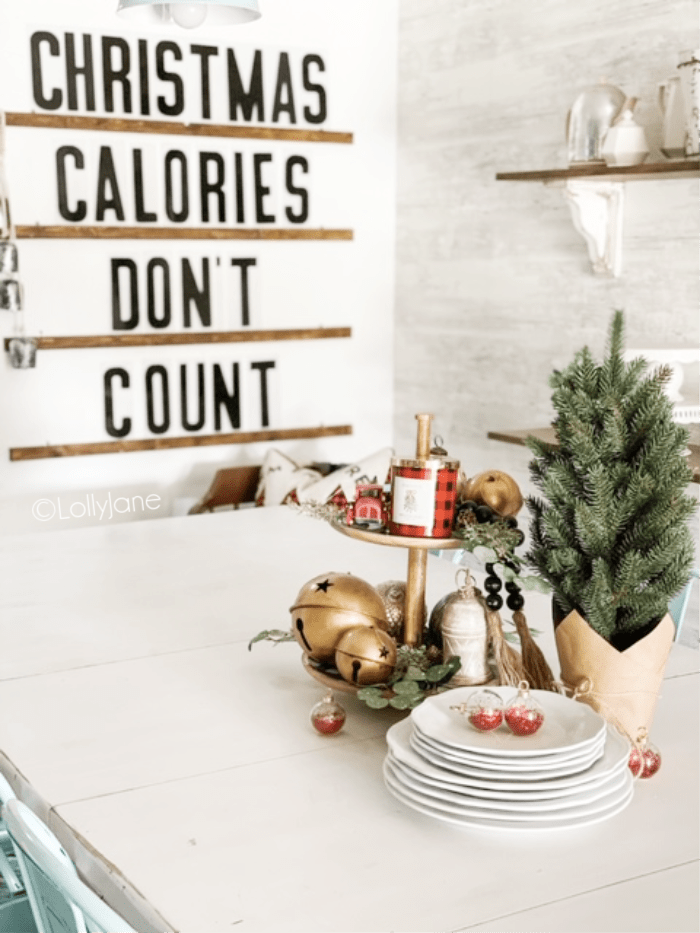 We nabbed this darling farmhouse Christmas pillow from Kirklands, too. It's such high quality with the nicest down filling!
Big thanks to Kirklands for sponsoring today's easy holiday tutorial. Keep them in mind for creating a happy home!
We'd LOVE to have you follow along with our DIY successes & fails! Plus, our live fave home decor finds along the way:
*disclosure: some affiliate links used.